Sweet wines are a great way to introduce one's palate to the wine tasting world and sweet wine of the month clubs provide you with new types to try every month. Sweet wines lack the dryness or heaviness found in many other wines, making them easier to enjoy.
Sweet wines are determined and categorized on their sugar content and not taste or varietal. However, it is essential to point out that sweet wines are different than fruity wines, though the terms are often wrongly used interchangeably. Dry wines contain less than 1% of residual sugar, whereas sweet wines are comprised of at least 20% residual sugar.
When creating sweet wines, the winemaker may use specific grapes to add to the sweetness, but also manipulates the level of fermentation, as this plays a role in the sugar content. Of the two, the fermentation process itself has the most significant role in managing the sugar level of the wine.
Some of the top sweet wine varieties include:
Moscato – Is a variety of sparkling white wine, frequently with notes of fruits like pear, pineapple, lime, and orange, and is best served with dessert.
Chenin Blanc – A white wine not always sweet but commonly served with dessert. t possesses flavors of honey and can be a bit acidic in taste. If not serving with dessert, the wine pairs well with spicy, savory foods.
Riesling – A sweet white wine best made with grapes from the Rhine area in Germany. Riesling boasts floral and fruit-forward flavors.
Sweet wine clubs are a fabulous gift, especially for beginners or those with a sweet tooth.
Sweet Wine of the Month Clubs
Sweet Wine Club

Sweet Wine Club was created by fellow wine lovers who enjoy sweet wines in particular. The people at the Sweet Wine Club work diligently at searching for exclusive sweet wines from all over the globe. The Sweet Wine Club makes enjoying premium selections easy, as they do all the work for you, so you never have to leave the comfort of your home.
It is Sweet Wine Club's goal to help you "experience wines that put a smile on your face because we think it's time YOU had a taste of the sweet life."
Though the Sweet Wine Club focuses on wine subscriptions, they do offer a variety of sweet wines online, sold individually. When you sign up for their club, you can expect to receive:
Three bottles of exclusive sweet wines delivered every three months, for four deliveries
Tasting notes and information about that month's wine selection
Food pairing recommendations
Orders are shipped via UPS ground and are limited to specific states. Each month only costs $49.99 and shipping is included in that total.
If you are looking for a one time gift, you can always order their gift box, which contains all the same things as a subscription box.
Vinesse Wines

Vinesse Wines, opened in 1993, brings premium wines from all around the world directly to your door. Vinesse Wines aspires to put amazing and exciting wines into the wine glasses of their customers at a sensible price. Vinesse Wines also desires to create a friendly atmosphere to encourage wine lovers to learn more about their preferred styles.
Vinesse Wines works with growers, wineries, and vintners from all over the world to ensure you receive only the best selections available. Though you are welcome to purchase wines by the bottle from Vinesse Wines, becoming a member of one of their wine of the month clubs provides the maximum wine tasting experience.
Vinesse Wines offers a variety of wine clubs, such as The Élevant Society Wine Club, Chardonnay, American Cellars Wine Club.
At Vinesse Wines, you can choose to allow the wine experts to pick the wine varieties based on your preferences, or you can indicate a specific wine style. You can then select the number of bottles you want to be included ranging from 3-12 bottles, as well as the number of shipments 1, 3, 6, or 12.
Each wine delivery includes tasting notes about each wine and the vineyard it came from, plus food pairing recommendations. After enjoying the wines, you can go online and rate each one.
By taking the time to provide feedback, it will better aid Vinesse Wines when choosing your next month's selection. And if you find a new delicious wine, you have the option to buy it at a discounted price, provided they still have it in stock.
Cellars Wine Club

Cellars Wine Club, founded in 1999, by Holly and Mark, is headquartered in Washington. Holly and Mark met at a wine shop, and between Holly's "business savviness" and Mark's "entrepreneurial spirit," the two were destined to create a successful wine company.
Cellars Wine Club got its start around the same time the internet began to take off. Understanding the unique opportunity, at the time, the two opened an online wine company.
Together, Holly and Mark began partnering with local vineyards in the Woodinville wine country and beyond, growing relationships with world-class winemakers. Today, the Cellars Wine Club offers a vast variety of wines, building their wine selection every year with new wineries as well as with classic venerable wine options.
Cellars Wine Club offers twelve wine clubs, including:
90+ Point Case Club
Import Case Club
Natural Wines
Red Trio Wines
West Coast Only Wines
Premium Wines
Import Wines
And of course, they offer a sweet wine of the month club, that comes in several flexible options, such as:
Number of shipments: 2-12 months or ongoing until canceled
Frequency: Monthly, every other month, or once a quarter
Starting month
Each shipment contains two bottles of wine and tasting notes with information about the vineyards. Some of the wines included in this club are moscato, white zinfandel, riesling, port, and sauternes.
Goose Watch Winery

Goose Watch Winery, founded by the Peterson family, started in 1997. However, Goose Watch Winery wasn't the family's first adventure into the wine business; they were also the owners of the Swedish Hill Winery.
Goose Watch sits on 120 acres overlooking Cayuga Lake. The winery features a tasting room, found in a beautifully restored barn, surrounded by nut trees, gardens, and of course, the vineyard.
Goosewatch grows a wide selection of grapes but specializes in the unique. The family's goal is to create delicious yet uncommon wines to the region such as pinot grigio, melody, and diamond.
When they first started production at Goose Watch, they began with 6,000 bottles, but today they produce more than 15,000 bottles per year. The favored blends created by Goose watch have won multiple gold medals, one of which happens to be for the Best Dessert wine.
In addition to the Goose Watch Winery and the Swedish Hill Winery, they also have satellite tasting rooms, Penguin Bay Winery, and two on Lake Placid, in addition to their online store.
Goose Watch Winery has several wine clubs, including four sweet wine clubs. These are their 6 Month Sweet Wine Club, 12 Month Sweet Wine Club, 6 Month Tri Winery Sweet Wine Club, and 12 Month Tri Winery Sweet Wine Club.
All of the wine clubs include a variety of reds and white wines. The two Goose Watch clubs only include wines from that vineyard. However, the Tri Sweet Wine Clubs contain wines from all three vineyards Goose Watch, Penguin Bay, and Swedish Hill Winery.
The clubs include pre-selected wine choices which are delivered every three months. Every shipment includes two bottles of wine, usually white and red.
Monthly Sommelier

Monthly Sommelie's mission is to "scour the earth and sends you the best wines, month after month." They choose their wines, knowing that both connoisseurs and those new to wine will want to try their wine clubs. Because of their diverse customer base, the Monthly Sommelier pulls together a variety of wines anyone can enjoy whole at the same time, bringing their appreciation for wine to the next level.
The people at Monthly Sommelier put forth great effort in sourcing and tasting wines to ensure the quality of wine you receive will exceed your expectations. Monthly Sommelier's goal is to find the perfect wine for everyone, which is why they provide several clubs to select from:
Old World Red or White Wine
New World Red or White Wine
Vintage Wine Club
Old World Picks
Dessert Wines
Their Dessert Wine club includes wines selections such as Marsala, Sherry, Ports, and Madeira. You can choose your delivery preference between weekly, semi-monthly, and monthly.
The Monthly Sommelier wine clubs allow you to select the number of bottles you want each shipment, 2, 3, or 6. Plus, you can add items to the basket, like flowers, chocolate, balloons, and cake.
Finally, you can choose the duration of the membership 3, 6, 9, or 12 months. In addition to the wine, each box contains a wine pairing guide, so you know what foods will best accentuate the flavors of the wine.
WOMC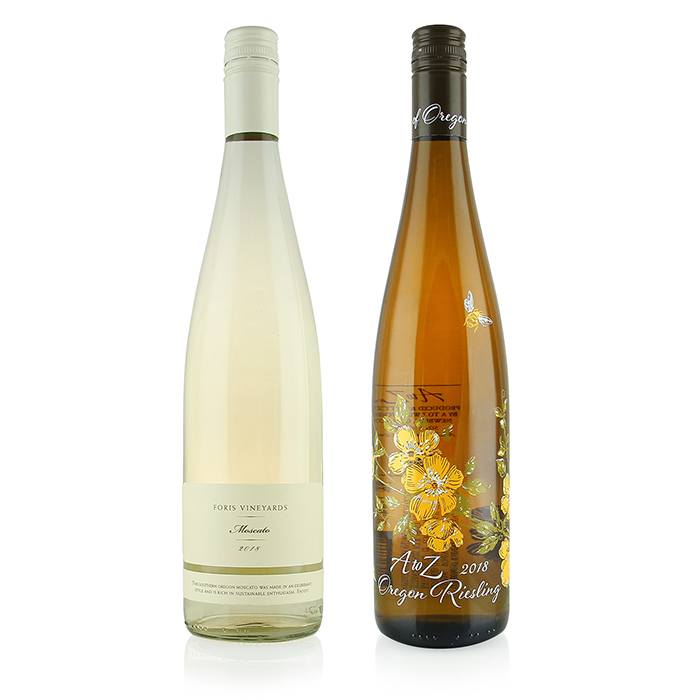 WOMC claims to be 'the original wine of the month club' and was established back in 1972, which is a pretty impressive record. The company also has a decent range of different wine memberships to try. Most of them allow you to join as a member or to provide membership as a gift.
The sweet wine club sends you out two bottles of sweet wine per shipment and sends the wine out every other month. You pay $48 per shipment and there are no customization options.
If these wine clubs don't quite seem right, you can also check out other types of wine clubs, including:
Related Content