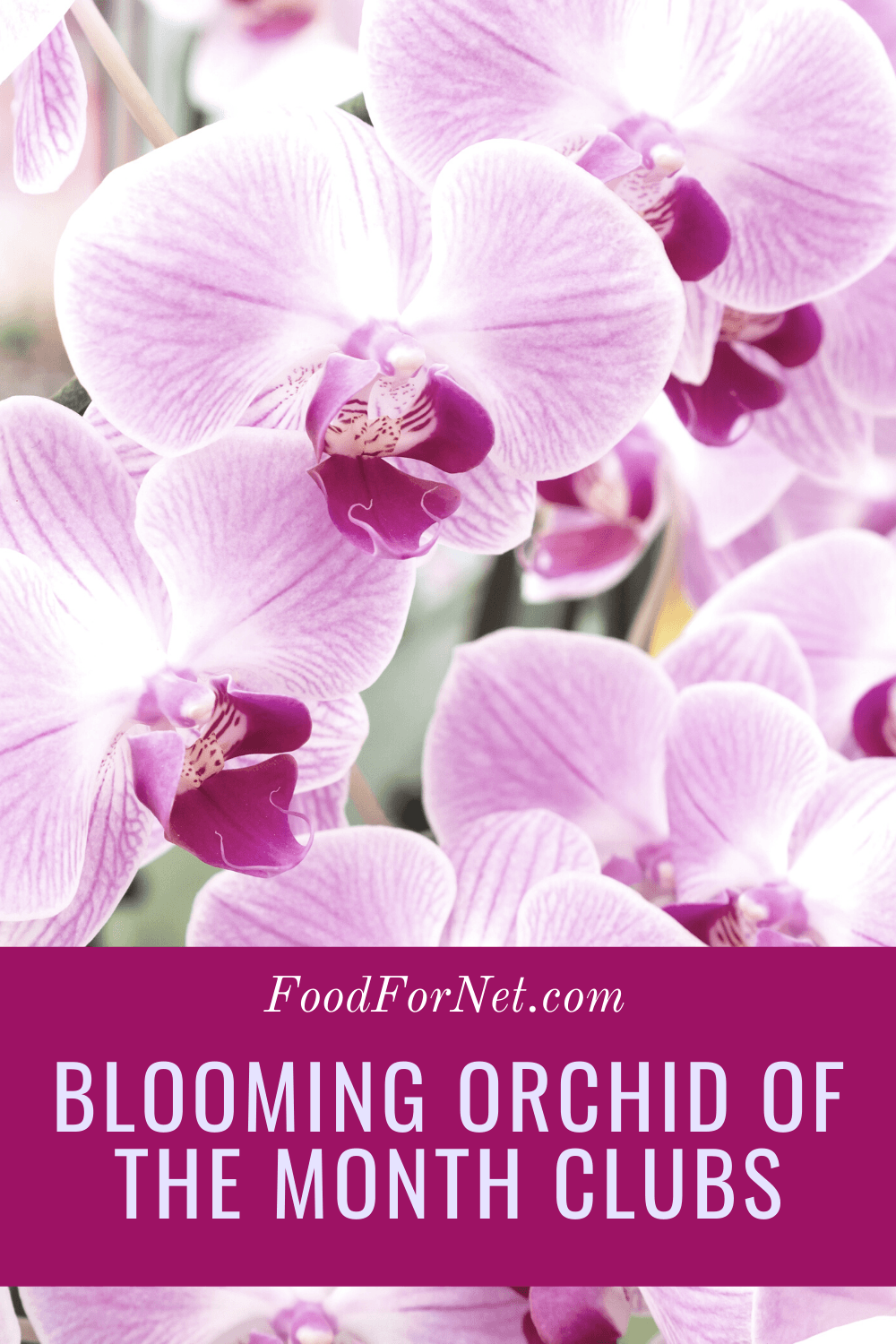 Orchids, one of the world's oldest and most popular flowers, date back 200 million years. Orchids are not specific to one region; they grow naturally everywhere but the Antarctic. Orchids are natural survivors; they not only increase through pollination but can also multiply from parts broken off the original plant. So, it's no surprise that there are multiple orchid of the month clubs.
Due to their unusual and delicate beauty, orchids have been coveted and hunted by many. Unfortunately, due to the lack of regulations around orchids in earlier centuries, some orchids are now on the endangered list.
Orchid hunting was especially common during the 19th century, during Queen Victoria's rule. The queen's royal orchid grower employed several hunters who decimated the orchid population of the forests of South America. The hunters took little to no care in conserving the flower in its natural habitat.
Today more than 20,000 natural orchid species have been identified with another 100,000 scientifically cultivated varieties. New orchids can be created from trimmings, which has made creating new varieties all the easier.
Over the years, orchids have been used for medicine, beverages, and flavoring, the most popular being the vanilla orchid. The favored and famous vanilla bean comes from orchids.
Orchids have gotten the bad rap of being a fussy and challenging flower to grow; however, in truth, they are hearty and thrive as house plants. Due to their beauty, many enjoy growing orchids at home. Orchid of the month clubs are ideal for anyone looking for a flowering plant to liven their home and since they are easy to grow are perfect for the beginning gardener.
If you enjoy plants, then you could also consider succulent clubs, cactus clubs or simply getting flowers delivered to you regularly.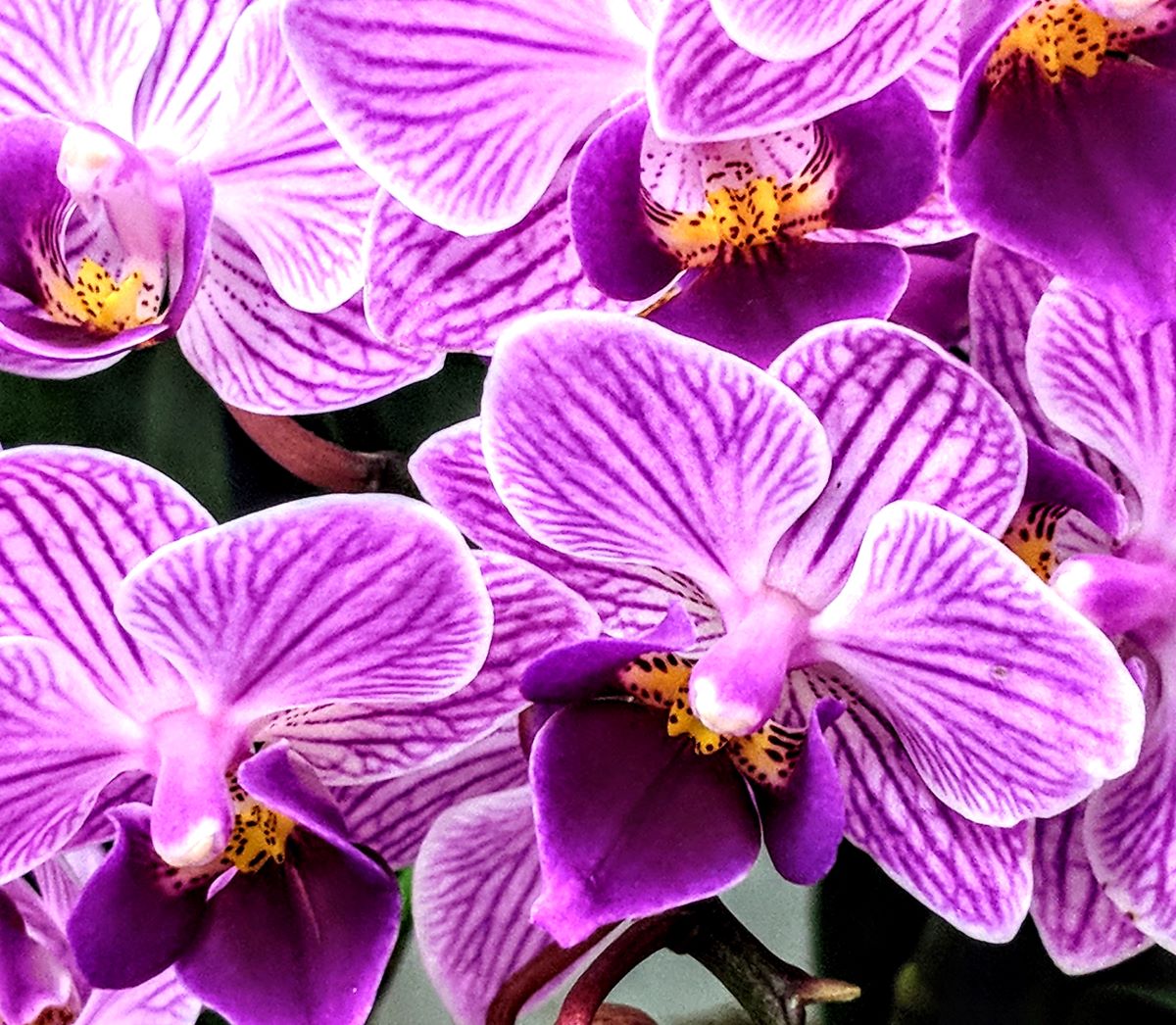 Orchid of the Month Clubs
Orchids.com
SeattleOrchid.com
Kaleialoha Orchid Farms
Chadwick & Son Orchid Inc
With Our Aloha
RF Orchids
Hawaiian Magic.net
Orchid Dynasty
Orchids.com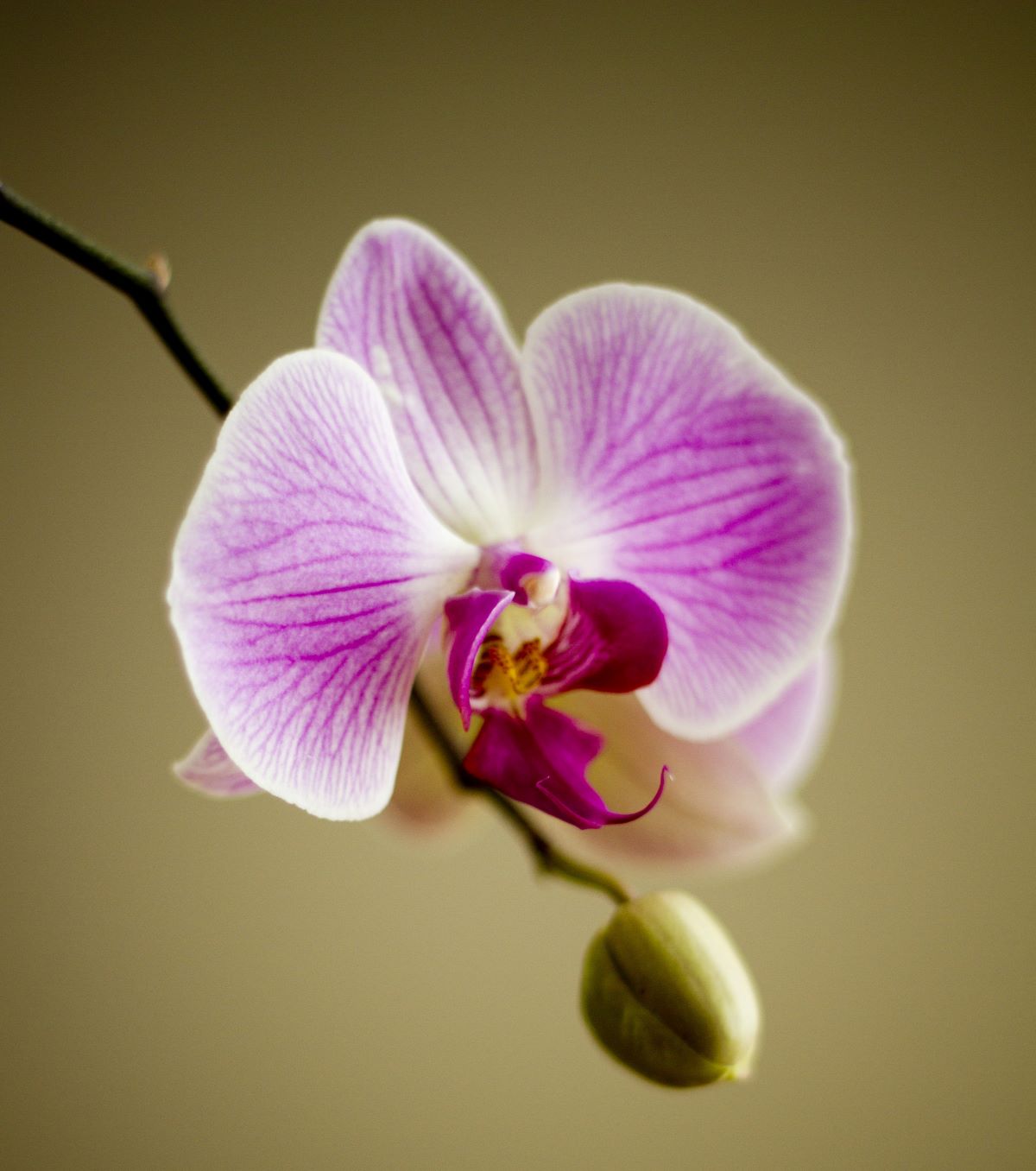 Orchids.com is part of Norman's Orchids, one of the largest orchid nurseries in the California area. They are located in Montclair, California, and have been family owned and operated since 1986.
Orchids.com looks to help fellow orchid enthusiasts enjoy these gorgeous flowers from the comfort of home. They carry a wide range of orchids and have even received notoriety, earning multiple awards for their flowers.
Orchids.com not only grows orchids but also sells them in various ways, including potted, gift basket, cut flowers, and orchids of the month clubs. Though they don't sell any other flower variety, they do carry products to help your orchids grow like nutrients, foods, moss, grid mounting equipment, flower clips, and orchid guides.
Their orchid of the month club comes in three options:
3 months for $169.52
6 months for $313.00
12 Months for $573.87
Every month the subscriber will receive an orchid in bloom. The orchids are hand chosen then shipped directly to you via two-day shipping. Orchid memberships can be paused if requested in advance.
SeattleOrchid.com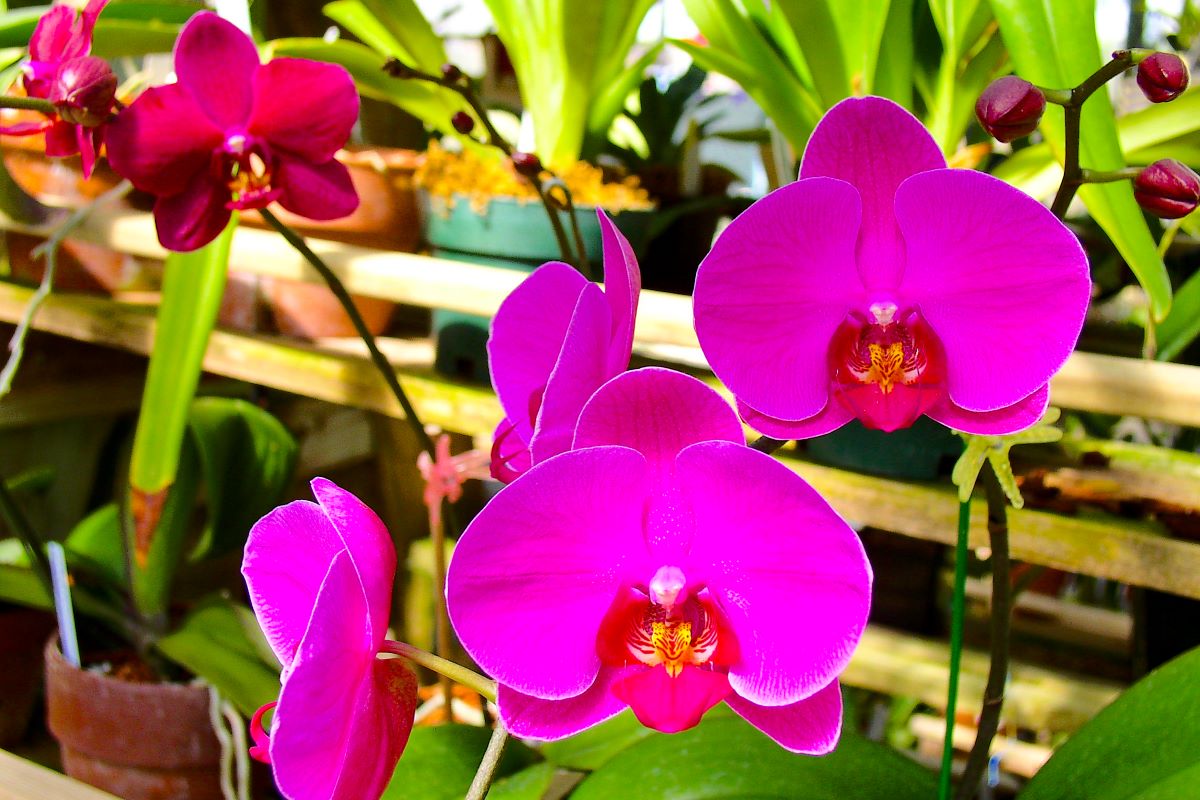 SeattleOrchid.com, founded in 2008, supplies orchid lovers with orchids of the highest quality, yet at the best possible price. In addition to their online store, they also have a storefront where you may go in and browse their selection.
In addition to their orchids, Seattle Orchid also offers a variety of services such as one-on-one consultation, repotting orchids, and teaching orchid care for beginners.
However, like most classic floral shops, Seattle Orchid also offers arrangements and deliveries. As their name states, they specialize in only orchids. However, the wide selection of orchid varieties available will blow your mind.
Their orchid of the month club is available from three months to twelve-month subscription options. Each month Seattle Orchid hand-selects a new orchid that will arrive, weather permitting, the first or second week of each month.
During seasons that it is too hot or too cold, Seattle Orchid will skip that month and add another month to your subscription. There is an option to add a hot pack for an additional $4 to ensure your flower arrives in pristine shape.
The first delivery includes a decorative pot that can be reused each month. The cost of the membership starts at $130 for three months. Additionally, when you receive your orchid, you will also get a care sheet to help you keep your orchid looking beautiful.
Kaleialoha Orchid Farms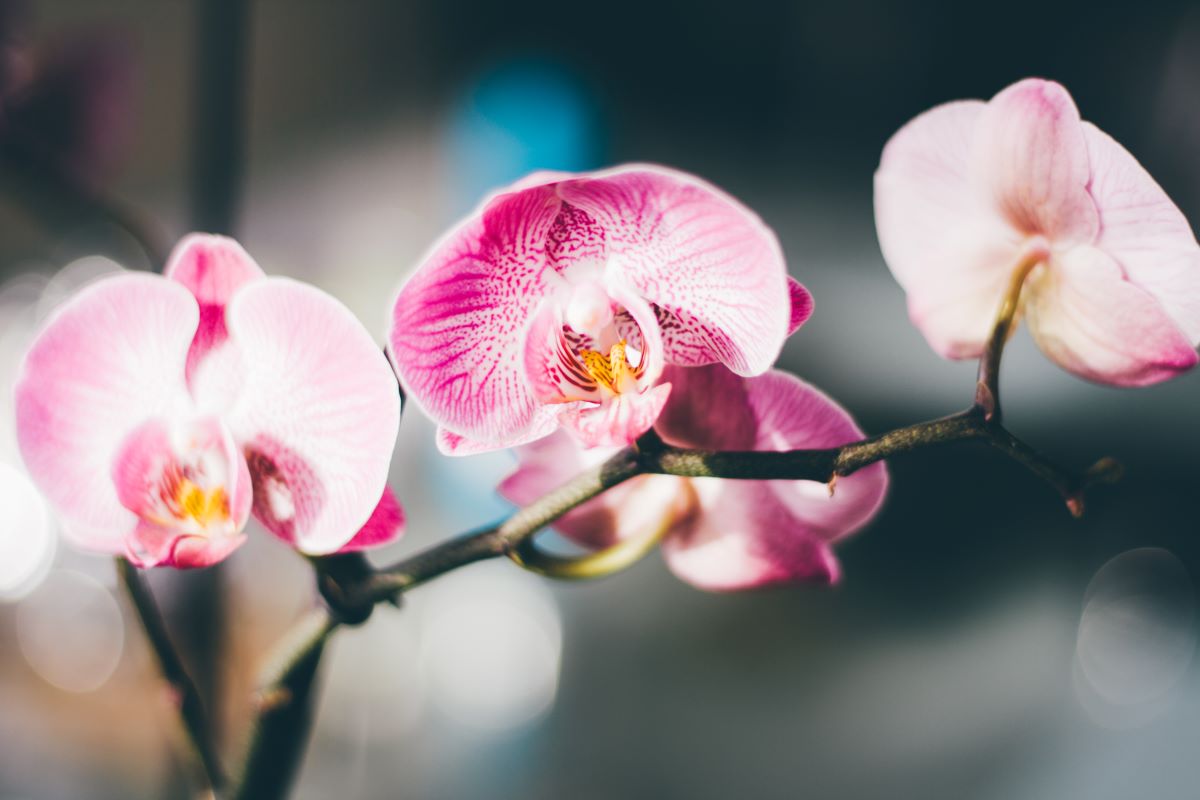 Kaleialoha Orchid Farms, located on the Big Island of Hawaii, is family-owned and operated by the Monroe family since 1996. In addition to orchids, the Kaleialoha Orchid Farms also offers various native Hawaiian flowers and greens.
The farm specializes in customized gift boxes and arrangements for events such as weddings, celebrations, corporate affairs, and more. Additionally, they offer a variety of cut flowers, potted plants, bouquets, and leis. They ship the majority of their flowers to the mainland and also sell to various wholesalers states side.
But one of the best ways to enjoy orchids from Kaleialoha Orchid Farms is to sign up for their orchid of the month club. The club is available in three, four, six, or twelve-month memberships. All orchids are expertly wrapped and arrive ready to bloom or in bloom.
The flowers are shipped using FedEx two-day service to ensure the plant arrives in optimal condition. You may choose to have orchids shipped every month, every other month, or every three months.
Chadwick & Son Orchid Inc


Chadwick & Son Orchid Inc, founded in 1989 in Delaware, was founded by Art and his wife Anne and their son Arthur. They have two retail locations in Richmond, but they are headquartered out of Wilmington.
Arthur Jr purchased 18 acres of farmland in Powhatan County, where they built multiple greenhouses over the years; today, there are a total of nine. The founder, Art, was an orchid hobbyist that transitioned his love of orchids into a family business. Art has been recognized for his hybridization of orchids and has been featured in various orchid magazines as well as the American Orchid Society.
If you happen to be in the Powhatan County area, stop in and take a guided tour of the greenhouses. Many visitors spend the afternoon enjoying the grounds and checking out the different flowers. Plus, before you leave, you can purchase one of the many blooming orchids available in the shop.
However, for those of us not near Powhatan County, there is the orchid of the month club. Each month a blooming or almost blooming orchid will arrive at your home. Every month the recipient will receive a different variety of orchid with care instructions unique to each plant.
There are three clubs to choose from:
Three months delivered every month
Six months delivered every other month
Twelve months delivered every month
Memberships start at $30 per orchid but do not include shipping. Shipping costs vary depending on location and method.
With Our Aloha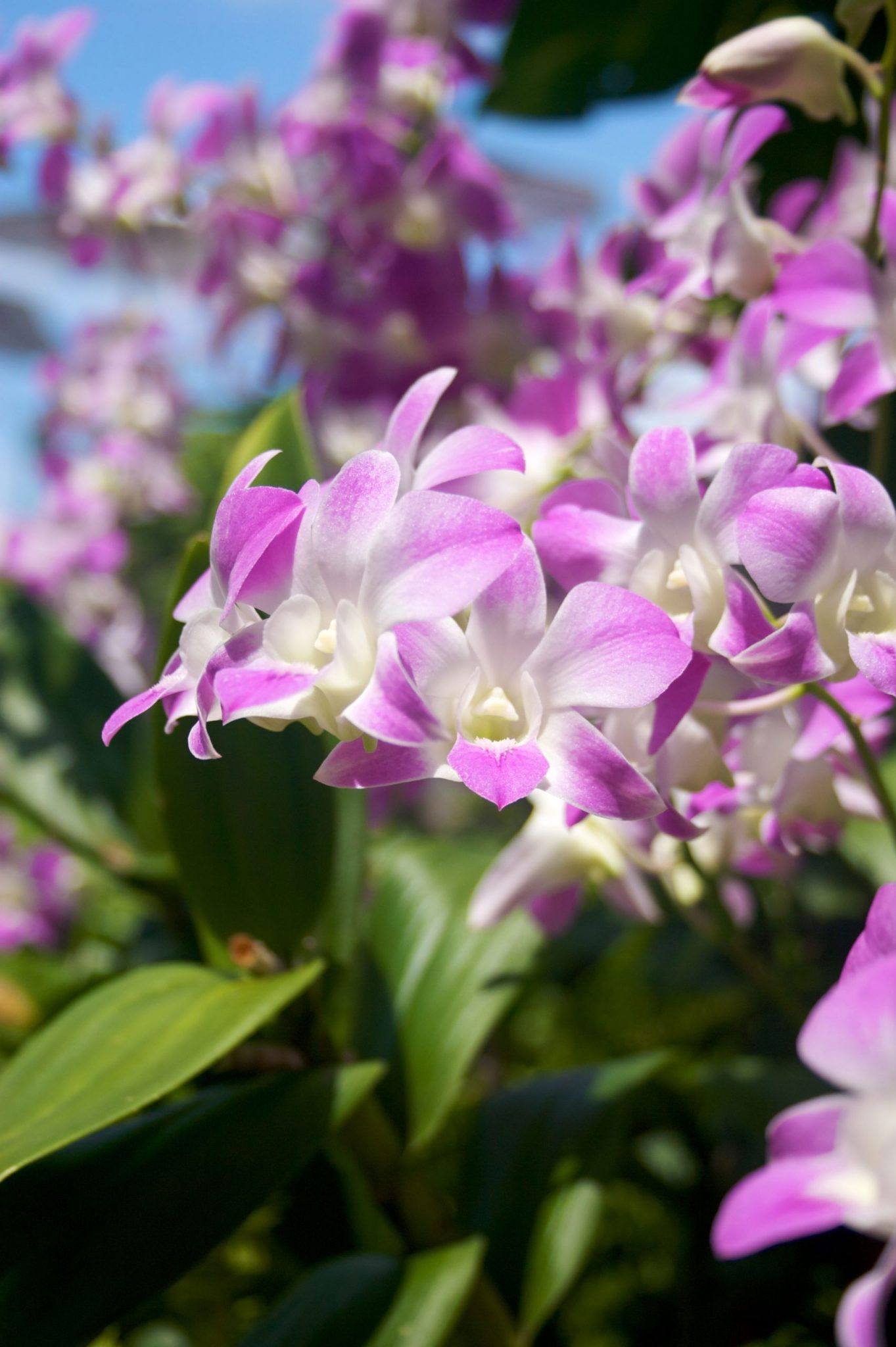 With Our Aloha is another Hawaiian flower shop that offers multiple varieties of flowers, including orchids and other native Hawaiian plants. With Our Aloha was founded in 2000, they grow their flowers on both the big island and Maui. They ship their tropical flowers all over the US.
In addition to their flower arrangements, With Our Aloha also sells candy lei kits, soaps, lotions, perfumes, kona coffee, cookies, candy, and hand made jewelry.
With Our Aloha offers a couple of different flower of the month clubs, the Hawaiian flower of the month club and the orchid of the month club. The orchid club ships a new blooming orchid to the recipient each month. All of the orchids in this club are potted plants that will bloom multiple times. Care instructions accompany all flowers.
Orchids ship out on Mondays to ensure that shipping is not held up due to the weekend. All orchids are carefully packed and shipped using FedEx Priority. The orchids sold by With Our Aloha are Dendrobium orchid varieties, which are incredibly hearty and ideal for beginner orchid hobbyists.
RF Orchids

RF Orchids originated from a nursery started by Fred, Sr. and Louise. The original nursery suffered a significant decline after the death of Fred Sr in 1969. However, their grandson Robert soon graduated from the University of Florida and returned home to take over the business.
With a lot of hard work, Robert reopened the nursery under the name RF Orchids in 1970. However, Robert's primary profession was teaching at the local junior high. When Robert got done with class, he headed over to the garden center and opened it up for business in the afternoons and weekends.
In 1984 Robert's orchids were recognized, and he won multiple awards that year at the World Orchid Conference. With such a success at the conference, Robert opted to retire from teaching the following year to better focus on the nursery.
Today, RF Orchids is found in Homestead, Florida, where guests can peruse their flower selections and explore the massive grounds. RF Orchids also offers guided tours of their greenhouse.
Their orchid of the month club is available in three different options:
4 shipments $385 – Shipped every three months
6 shipments $525 – Can ship every month or every other month
12 shipments $895 – Ships every month
The orchid of the month club will help you build your orchid collection.
Hawaiian Magic.net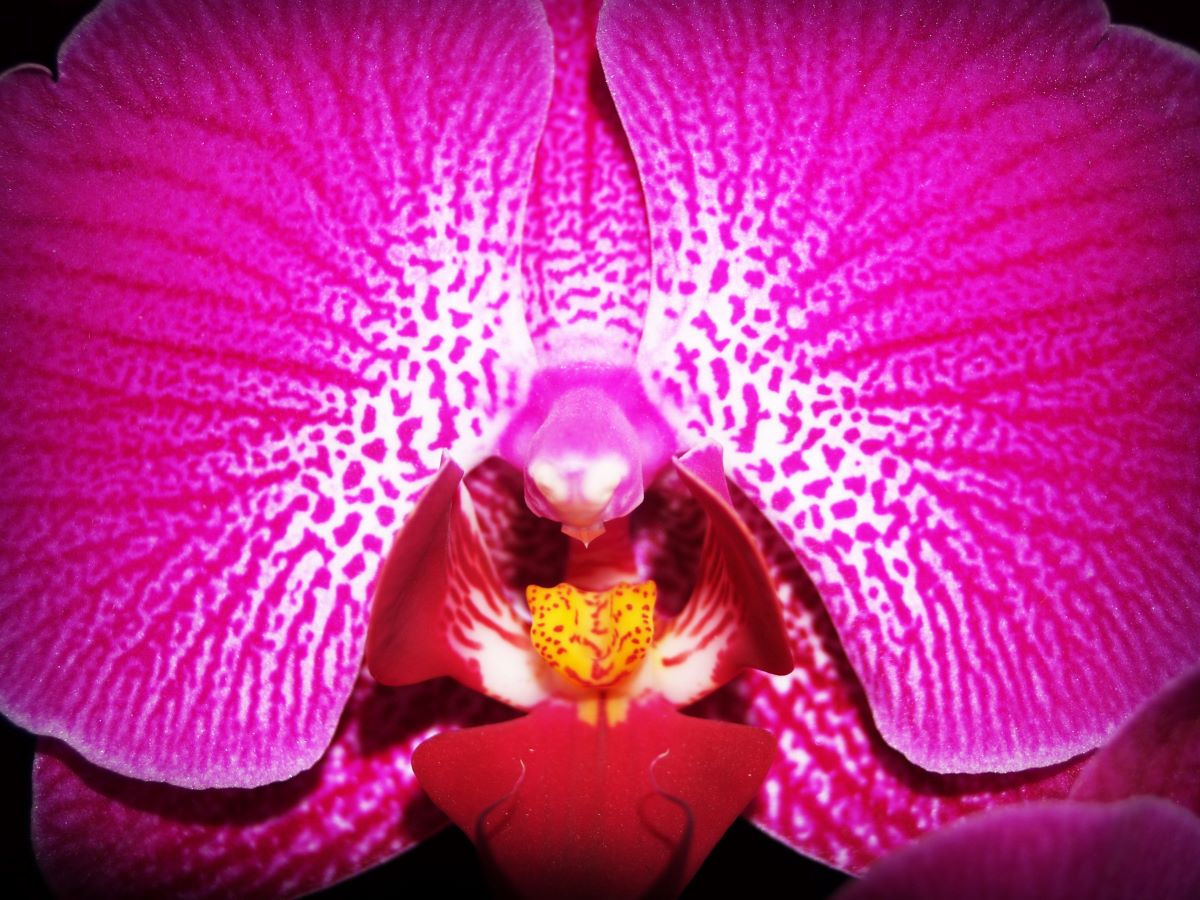 Hawaiian Magic.net has been in the flower business for 16 years, sending their tropical arrangement, bouquets, and potted plants all over the US. As their name implies, Hawaiian Magic Tropical Flowers is located in Kapoho, Hawaii, and is family-owned and operated.
Hawaiian Magic Tropical Flowers offers various flowers plus leis, skincare products, and assorted gift baskets. However, they also have Tropical flowers of the month club and an orchid of the month club.
The orchid of the month club is available in three options:
3 months for $147
6 months for $294
12 months for $588
All of the orchid clubs include FedEx shipping to ensure your orchid arrives in perfect bloom. The flowers come in 4-inch potted plants and range from 20-30 inches tall. The first pot included is made of eco-friendly material, rice hulls, and water-soluble agents. The pot is fully biodegradable.
Orchid species included in this club are:
Cattleya
Oncidium
Dendrobium
Phalaenopsis
Paphiopedilum
If this is a gift for a orchid grower beginner, you can include the book Learn to Grow Orchids Easily.
Orchid Dynasty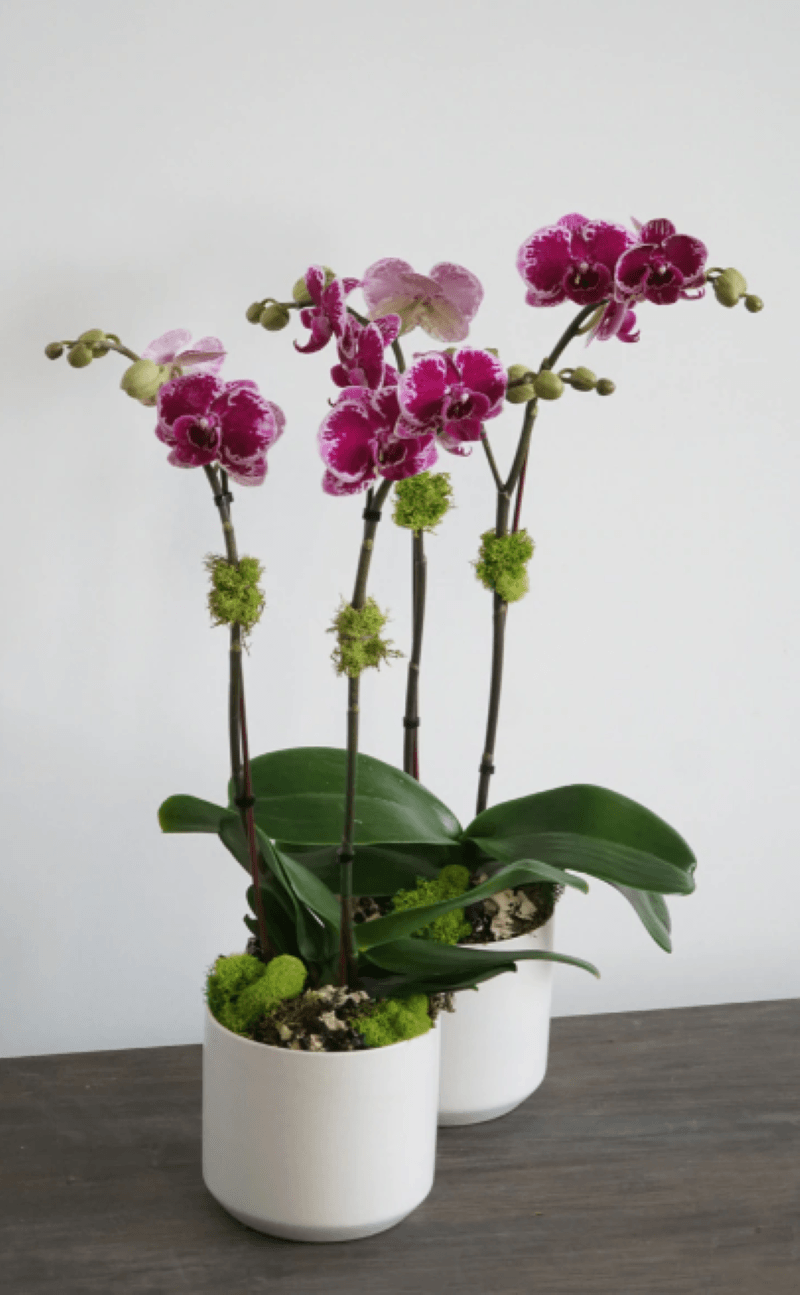 Orchid Dynasty is located in Salt Lake, Utah. The flower shop has been in business for over twenty years. Though the nursery specializes in orchids, Orchid Dynasty offers much more than just orchids; they offer everything from cut bouquets to succulents and everything in between.
Orchid Dynasty even maintains its own greenhouse so that online shoppers can check out what they are currently growing. Though they offer various flowers, their namesake flower is their focus. Orchid Dynasty has a lot of different orchid gifts, but their orchid of the month club is the best way to include their orchids into your collection.
There are three orchid of the month clubs to choose from:
Season of Orchids for $170 (4 flowers in total)
6 months for $255
Year of Orchids for $500
The different orchids will vary in color and genera. Orchids are chosen based on season and availability. Additionally, shipping depends on weather conditions so some orchids may not ship until the following month.