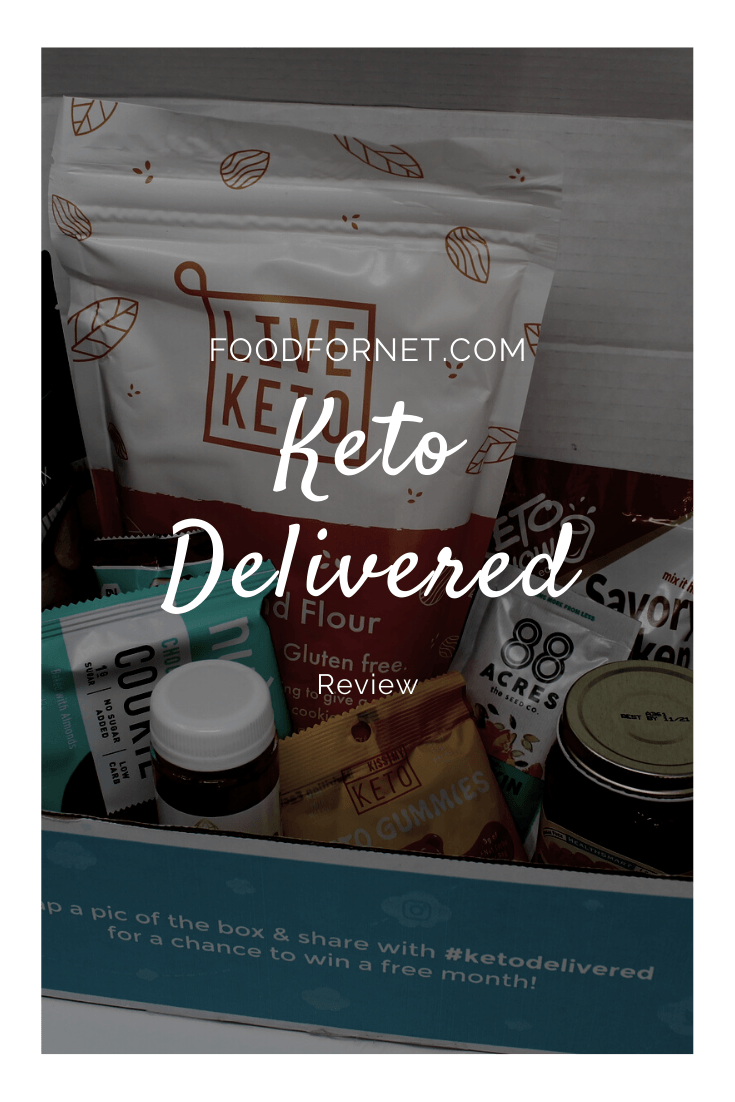 I'm a huge fan of the keto diet. In fact, after Thanksgiving this year (2019), I felt like total garbage because I got off the keto train. Stuffing. Potatoes. Beer.
So I thought I'd start things off with a little fun keto box, and I hadn't tried Keto Delivered before.
The weird thing about Keto Delivered is that is was almost exactly the same as every other keto box I've tried…only a little worse. Yeah, I wasn't really a fan. Call me jaded. Call me spoiled. But Keto Delivered just didn't do it for me.
Keto Delivered Review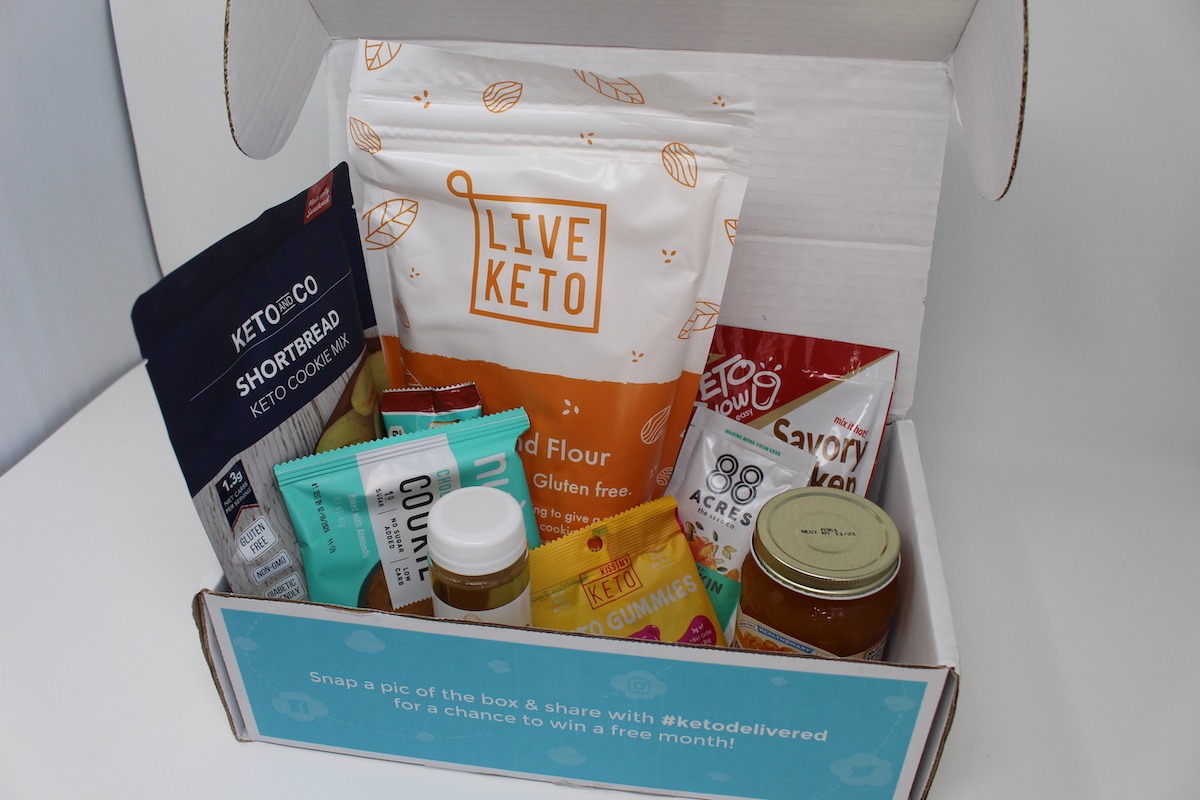 As I mentioned above, the design of Keto Delivered was very much like previous keto subscription boxes I'd tried before. The packaging was eerily similar, and even the products pretty much the same type of thing.
It makes me think this might be some kind of white label product, or that the creator subscribed to some kind of "how to make money selling subscription boxes" online course.
I don't have a problem with that, but I just wasn't into what this box sent.
Maybe it was just an "off" month, or maybe whoever is packing these boxes has different taste than me. The stuff was good, but not that good to justify staying a member.
For example, a whole bag of almond flour? Sorry, but that just sucks. Please don't send me a bag of flour. I can buy flour in the store thank you.
Keto Snacks
The snacks weren't bad. In fact, I really liked the keto gummy bears. In fact, you can buy those yourself from KissMyKeto, which has a good selection of innovative keto friendly products (except I'm still upset they got rid of the keto chocolate coffee!).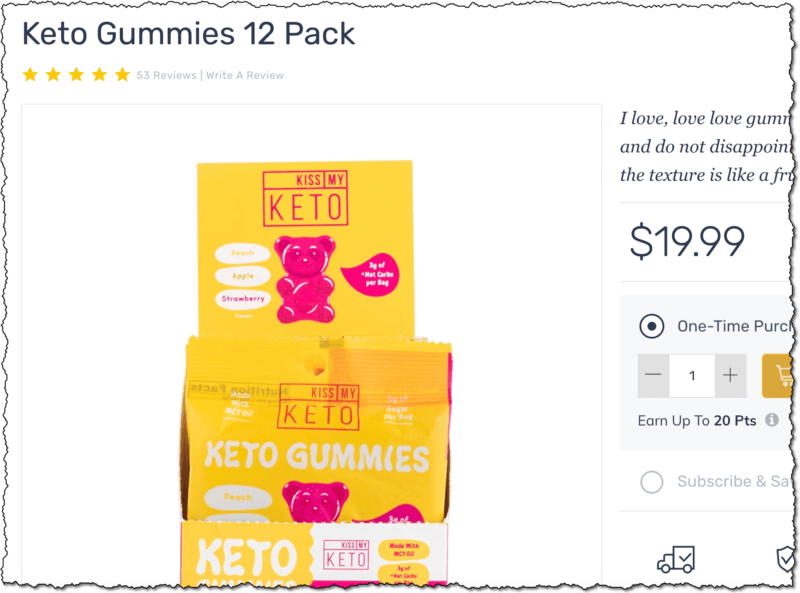 The cookie was decent. The bars were bad. Keto soup? Meh. Boring. Mediocre bars, and useless soups.
I haven't tried that jam yet. OK, lemme go try it.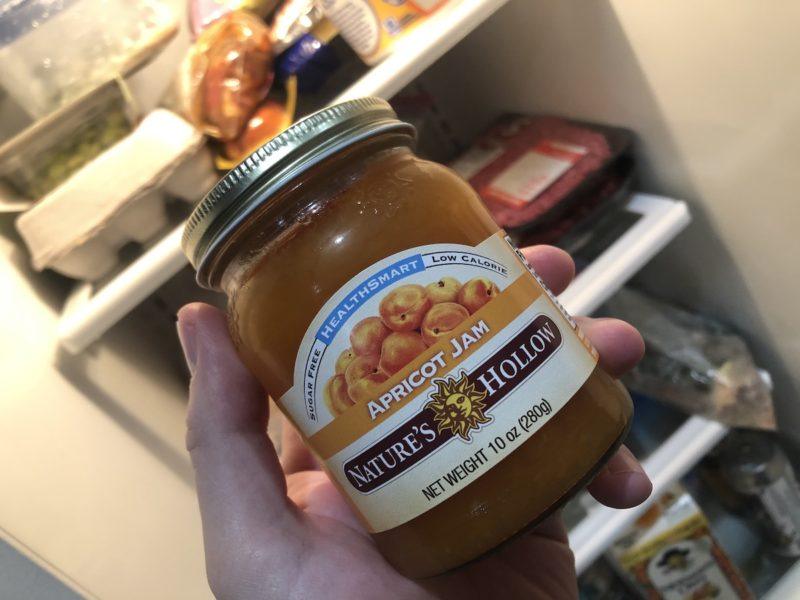 OK, the jam was pretty good. I wouldn't really eat it day to day, but the flavor was OK. I'm not much into the "keto replacement" stuff like keto bread and ice cream any more. I used to be – it was exciting and fun, but now I'm just about meat, cheese, and vegetables basically.
Some kinda fake jam? Meh.
The same with garlic flavored avocado oil. Meh. I've already got a whole bottle. I don't need a sample size. Why so many cooking ingredients anyway?
They could have just sent me a box of spices. Hey, those are keto too!
Comparing Keto Clubs
I've tried two other comparable keto boxes. My Keto Snackbox at least delivered all, fully edible snacks. Not all of them were my kind of snacks (like pickles or artisan "Slim Jims", but they were fun to try.
The Keto Box was actually pretty good. I really liked the coconut chips, energy drink, and even made keto pancakes just so I could try the keto syrup.
That being said, with these boxes, it's hard to tell if all the boxes are the same, and I've just tried different months. Keep in mind, I tried one box about six months ago, another 3 months ago, and Keto Delivered just now.
So who knows. Maybe they'll ship better stuff next time, but I'm not going to spend another $40 to find out!
Final Review
I don't want to knock Keto Delivered too hard. They tried. It was an OK subscription box, but it just wasn't my thing. If I had to recommend a subscription box for keto friendly snacks, I'd go with The Keto Box.