The keto diet is a low-carb, moderate-protein and high-fat way of eating. It is incredibly popular as a way to get healthy and lose weight, but it can also be confusing. Knowing the best keto-friendly drinks is an area that people often trip up on.
It's easy to assume that some of your favorite drinks are keto-friendly, when this may not be the case at all. You also need to be careful, as companies have an annoying habit of adding extra carbs when they don't really need to.
The drinks in this list cover a range of styles. Some of them you would need to drink in moderation, while others offer much more flexibility. You might also find that you enjoy some of these drinks as-is and use others as ingredients in drinks rather than on their own.
If you want more ideas, check out our lists of keto foods and creative keto meals.
Keto-Friendly Drinks
Coffee
Bulletproof Coffee
Water
Lemon Water
Half-and-Half
Heavy Cream
Almond Milk
Coconut Milk
Soy Milk
Some Other Plant-Based Milks
Bone Broth
Tea
Iced Tea
Wine
Low Carb Beer
Spirits
Protein Shakes
Keto Flavored Water
Diet Soda
Coffee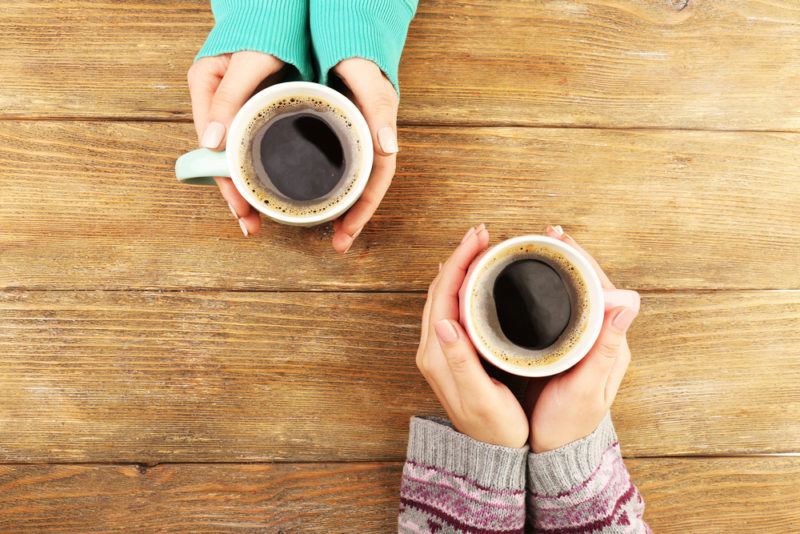 Coffee itself is a zero carb drink, so you can freely enjoy it on a keto diet. You do, however, need to watch out for anything that you add into your coffee.
High fat ingredients like heavy cream tend to work well, but you certainly don't want to be using any sugar. If you tend to have multiple cups of coffee per day, it might be easiest to train yourself into enjoying black coffee.
Bulletproof Coffee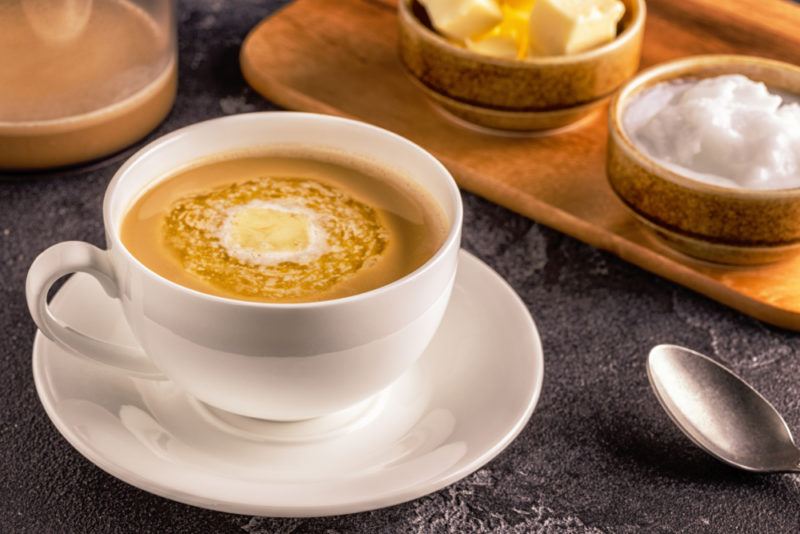 Bulletproof coffee is famous among keto dieters. The drink is basically a fatty version of coffee, as you're adding in butter or ghee, along with MCT oil or coconut oil.
The oil is important because it contains medium-chain triglycerides (MCTs), MCTs are a special type of fatty acid may offer health benefits and helps people to get into ketosis.
You'll need to blend the ingredients together in some way when you make the coffee or you get a very unappealing texture. And honestly, adding fat into coffee like this isn't for everyone. Some people love the end result, while others hate the texture or flavor.
People who do like the coffee often drink it instead of breakfast in the morning. Bulletproof coffee provides a spike of energy and is satisfying. While the drink is high in calories, you're still getting fewer calories from a cup of Bulletproof coffee than from a full breakfast.
Water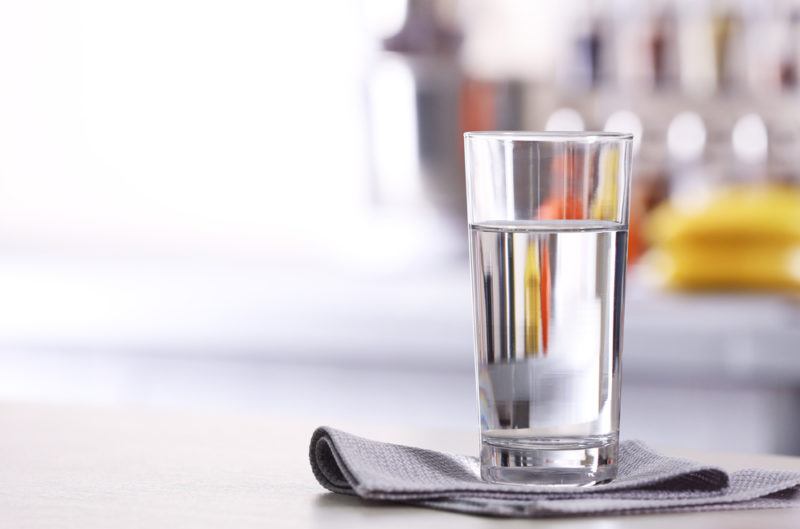 We can't go past regular water. While water might seem boring at times, it is essential for staying hydrated. And, as it contains no calories and no carbs, water is ideal for keto dieters.
You can make water a little more interesting by drinking carbonated water rather than plain water. Focusing on filtered water can be important too, especially if the tap water isn't too good in your area.
Lemon Water

Lemon water is an easy way to make water taste more interesting. You're simply squeezing lemon juice into your water. That's all there is to it.
Lemons are low in carbs anyway and you're not adding a large amount of juice. Because of this, the drink ends up being basically carb free.
Half-and-Half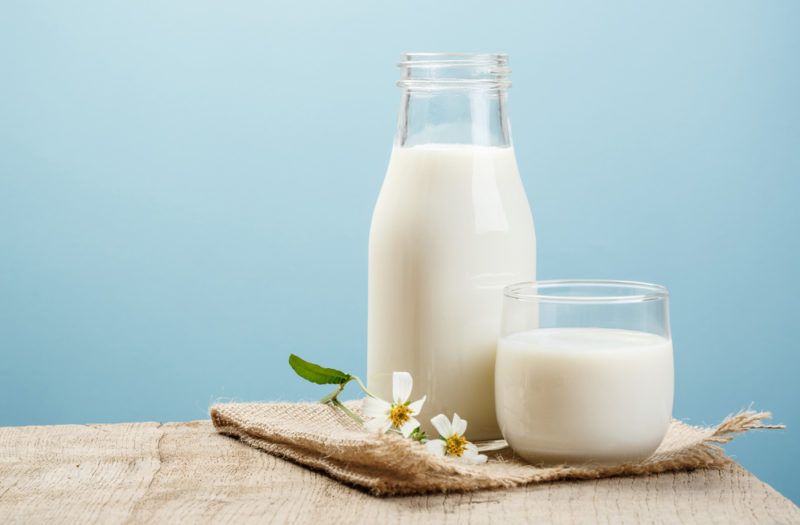 Regular cow's milk doesn't work well on keto, as the sugar content is too high. Half-and-half is a good alternative, as it only contains roughly one net gram of carbs per ounce serving.
Because half-and-half is made from a 50/50 split of heavy cream and whole cow's milk, you can often substitute milk for half-and-half in a recipe.
Heavy Cream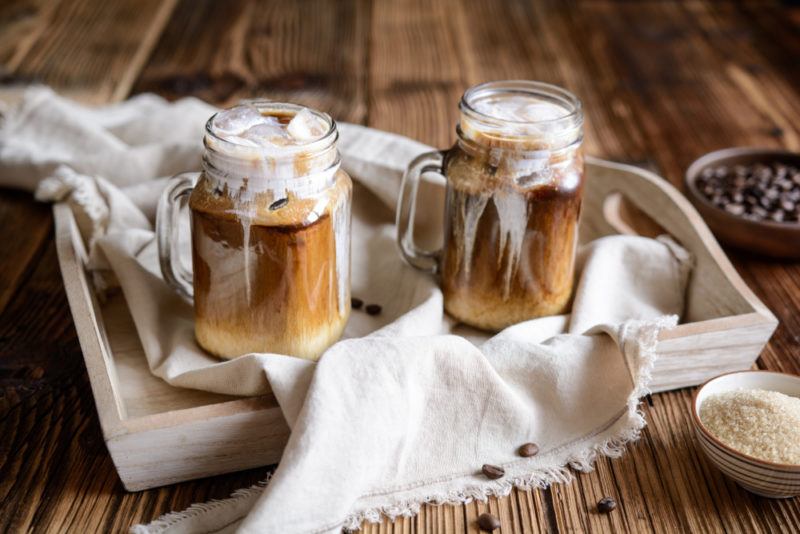 Heavy cream is higher in fat than half-and-half, which is good news for keto dieters. It can be used in many of the same ways as half-and-half too, making it a versatile ingredient.
Half-and-half and heavy cream do both tend to be high in calories. This is fine most of the time, but you might find that you occasionally need to use a plant-based milk instead because they are lower in calories.
Almond Milk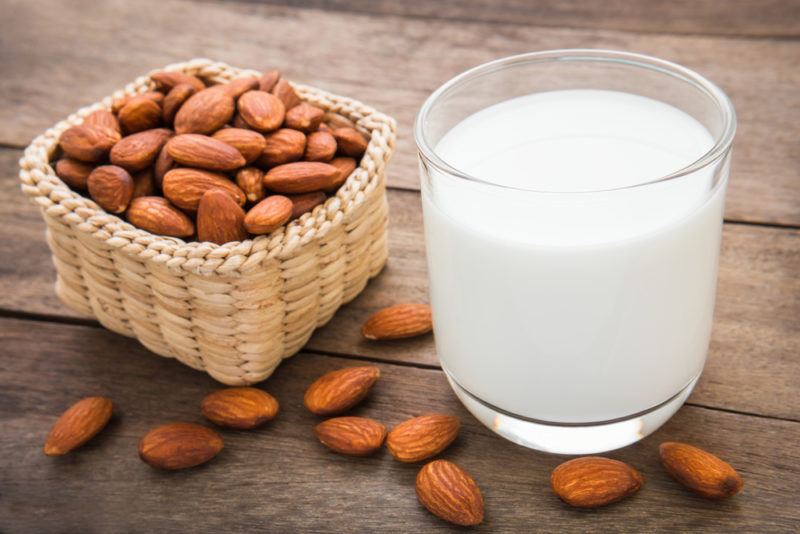 Almond milk has many advantages. Not only does the milk have a low carb content than dairy milk, but it is also inexpensive, easy to find, and is used in many recipes.
The main limitation is that almond milk doesn't contain many nutrients. In the end, it's mostly filtered water. Whether this is a problem depends on what you're using the almond milk for and how your nutrients are balanced for the day.
Coconut Milk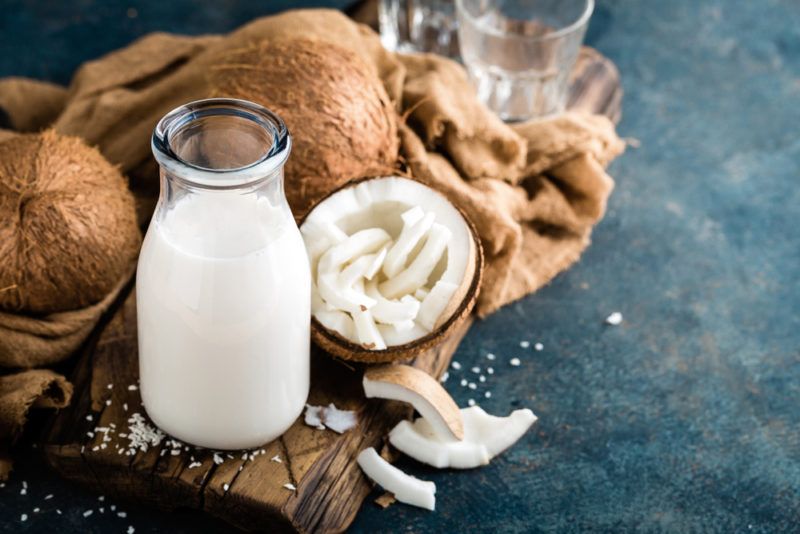 Coconut milk is another popular choice. Most of the milk's calories come from fat, so it's a logical keto choice. There is also some medium chain triglycerides (MCTs) present. These fats are thought to benefit your health and help you to get into ketosis faster.
You may need to use coconut milk sparingly, as it contains more carbs than almond milk. It's important to carefully pick your brand too, as some companies include more carbs in their milk than others.
Soy Milk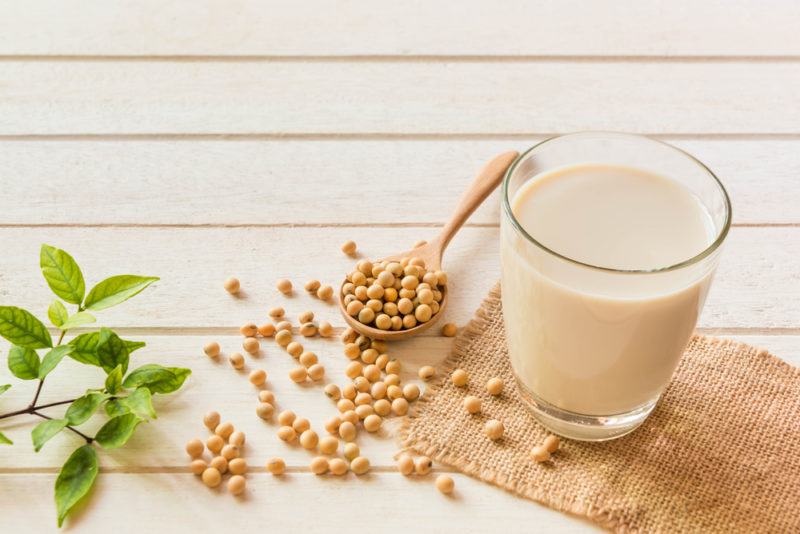 Soy milk tends to have more carbs than almond milk and less than coconut milk. There is some controversy about the health impacts of soy, with some people feeling that soy is healthy, while others are concerned about possible negative effects from phytoestrogens.
There seems to be more evidence to suggest that soy is healthy than evidence to suggest that it isn't, but you'll need to decide for yourself.
Some Other Plant-Based Milks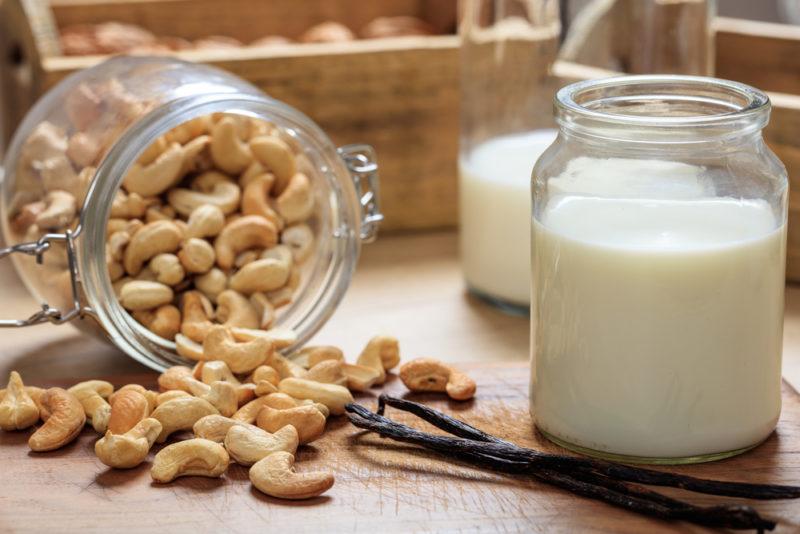 Some less common plant-based milks can also be included on a keto diet, such as cashew milk, flax milk, pea milk and macadamia nut milk.
As always, you'll need to check the carb content of the product that you're using to make sure that it is suitable.
Bone Broth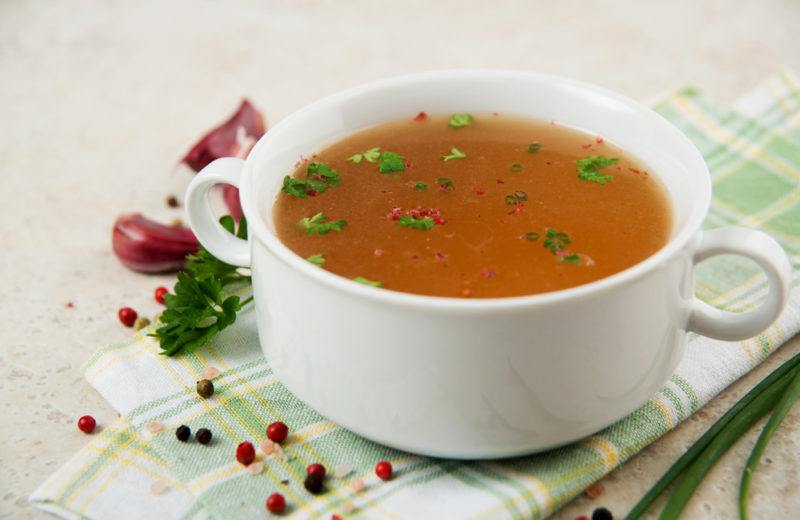 Like plant-based milks, half-and-half and cream, bone broth can be used as a drink, which is why we're including it in this list. In fact, many keto dieters do regularly sip on a cup of bone broth, as the broth offers so many nutrients.
Bone broth is something that you can make yourself or you can buy it in store. You'll need to check the labels if you're buying bone broth, but thankfully many brands keep their carb content low.
Tea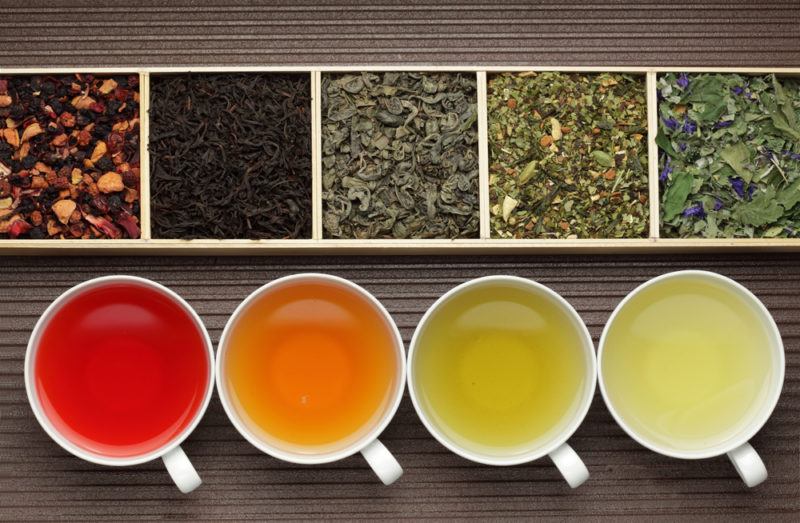 Tea is another drink that contains almost no carbs. This is true for herbal teas and for regular tea, if you don't plan on adding in sugar.
Green tea is a particularly good choice, as it is packed full of healthy antioxidants.
Just make sure to check the ingredients label for herbal teas first. Some include sugar-containing ingredients to sweeten the drink. Such ingredients are easy to miss and could mess up your carb intake for the day.
Iced Tea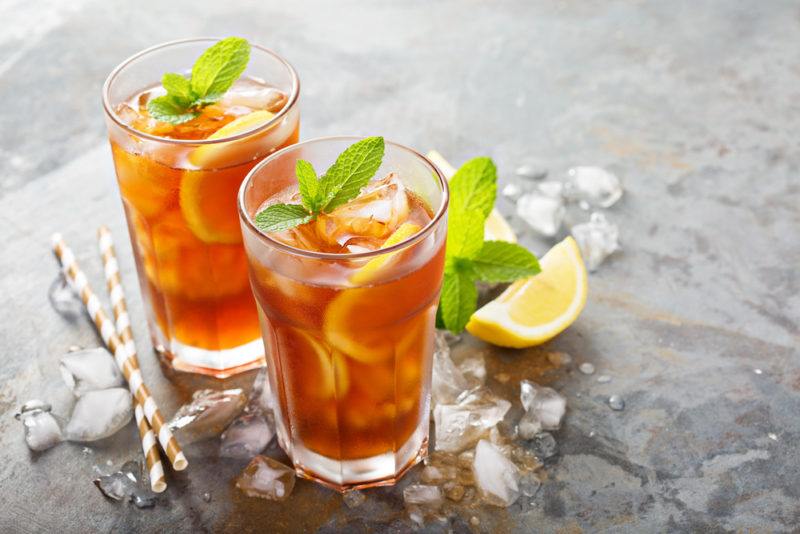 While iced tea is often high in sugar, you can certainly make keto versions. Many people do this by relying on heavy cream, the tea, and sugar free syrup for any extra flavoring.
This opens up the arena for many delicious new keto concoctions.
Wine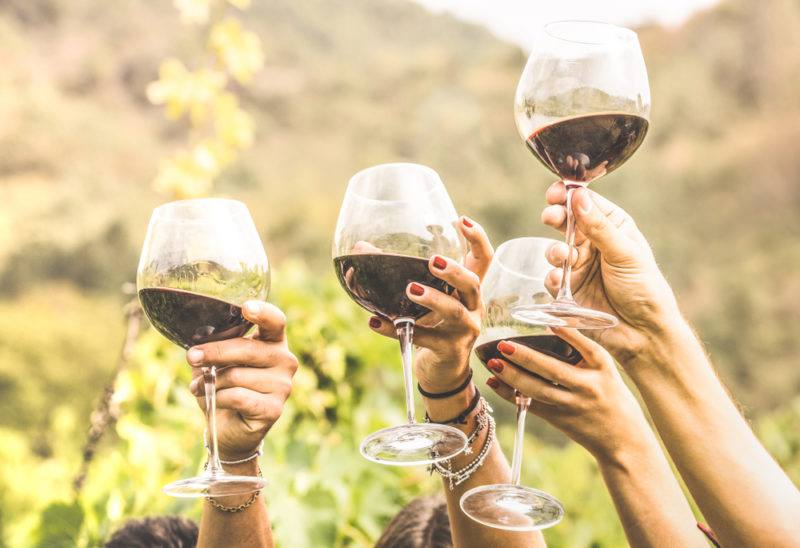 Wine is surprisingly good on a keto diet. You're often looking at just two grams of net carbs for a five-ounce glass of wine. This is low enough for you to indulge in wine every now and again.
You could also make a spritzer from the wine by using half a glass of wine and half a glass of soda water. Spritzers are refreshing anyway. They're sometimes even more enjoyable than a full glass of wine.
Low Carb Beer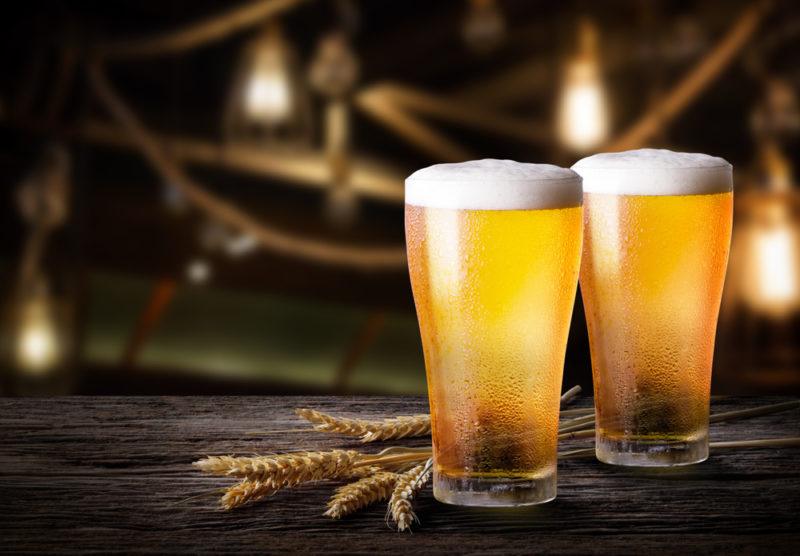 Most beer is high in carbs, but there are exceptions. Sometimes the beer is clearly marketed as being low carb. In other cases, you might need to look closely to find out.
The site Delish offers a list of 15 low carb beers that you can check out as a starting point. This list provides details of the carb, calorie, and the ABV for each beer, along with a short description of what you can expect.
Spirits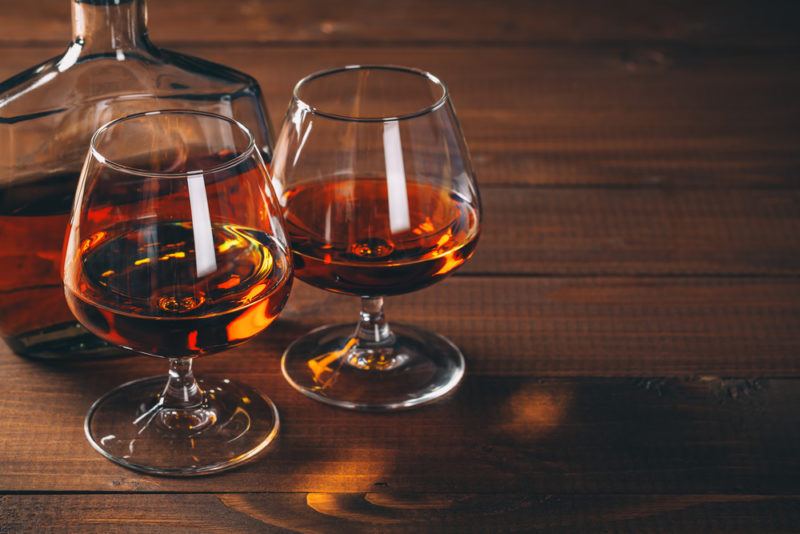 While we're on the topic of alcohol – hard liquors tend to be very low in carbs. This means that drinks like whiskey, rum, gin, and tequila are on the table, even if you're strictly following the keto diet.
Most mixers, on the other hand, aren't. You may need to get a little creative with your cocktails to find something that works with your diet. Soda water and tonic water are often the best approaches – or you could just have your spirits on the rocks.
On a side note, alcohol on a keto diet is a debatable topic, as alcohol can slow down the rate of ketosis, making your desired outcomes harder to reach. You'll need to decide for yourself whether the chance to drink alcohol is worth this side effect.
Protein Shakes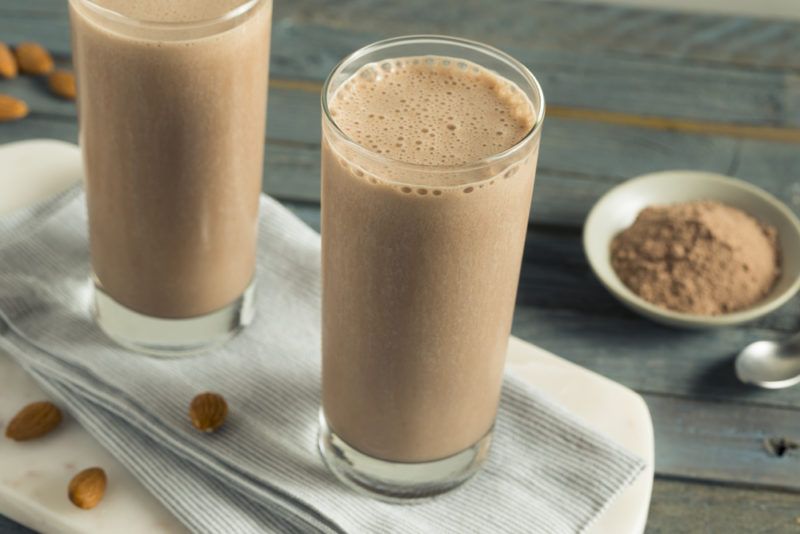 Protein shakes can work well on keto, as long as you choose the brand of protein powder carefully. You can use the nutrition label to work out which protein powders are low in carbs and go from there.
There are even products that are specifically designed for keto, including protein powders from the Perfect Keto brand.
You can also look out for unflavored protein powders. These often contain fewer additives than their flavored counterparts. Some of them even contain the protein powder and nothing else.
Keto Flavored Water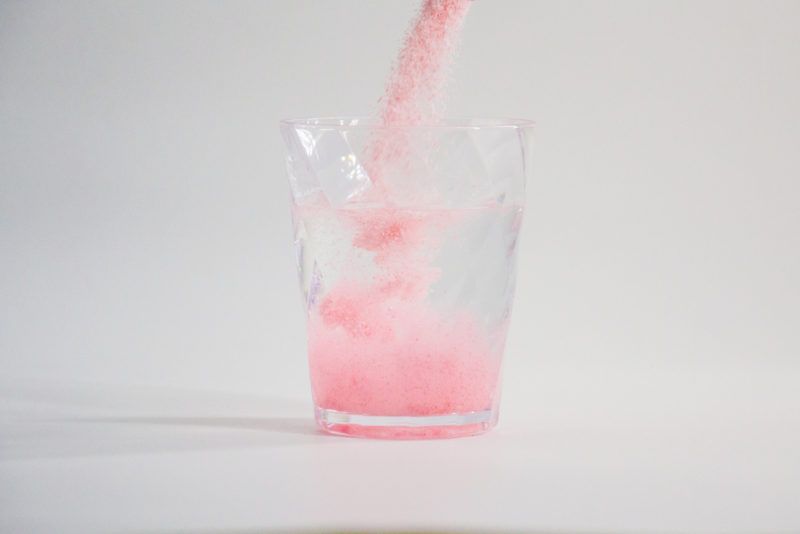 Various companies make keto-friendly sachets for flavoring your water. These tend to contain natural flavorings and sweeteners. Some may have other ingredients too, including ones that are meant to promote ketosis or improve your health in some way.
This type of product can work well, especially if you're busy and need to keep your fluid intake up. Still, processed products like this should always be second choice. If you are going to rely on them, look for brands that rely on as few artificial ingredients as possible.
Diet Soda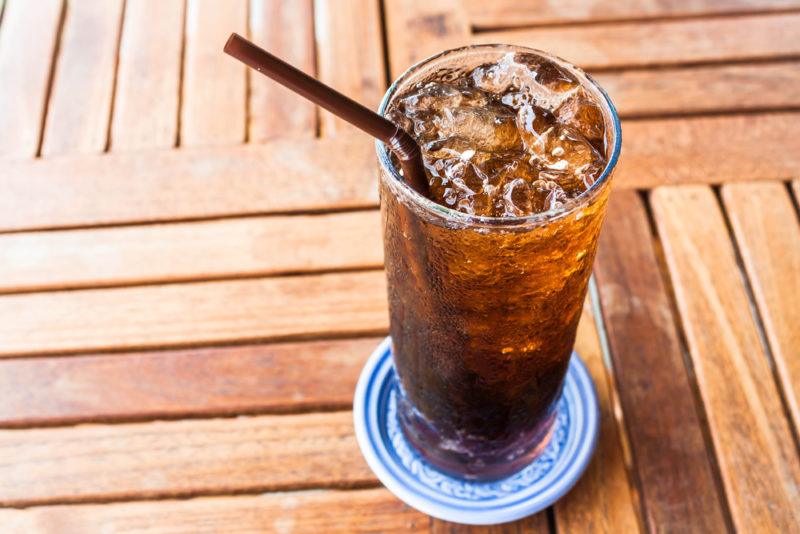 Some types of diet soda will be low in carbs or have no carbs at all. The carb content entirely depends on the sweetener that is used.
This type of drink is heavily debated. Many people are concerned about the health implications of some of the ingredients, particularly the artificial sweeteners. There's also the chance that these drinks make you crave sugar or that they contribute to fat storage.
So, while diet soda is keto-friendly, there are many better choices out there.