India is a fascinating country, full of rich culture, diverse foods, and plenty of drinks. Not surprisingly, Indian drinks come in a variety of styles. Some of them are warm and relaxing, perfect for cold winter evenings, while others are cool and refreshing instead.
Many of the interesting ingredients and spices used in Indian cooking come through in the country's drinks too, including options like cilantro, mint, and chili.
You may notice that many of the drinks are refreshing and hydrating. That's an important effect, as Indian summers are overwhelmingly hot. If you're dehydrated or want some temporary escape from the heat, the right drink could do the trick nicely.
Whatever you do, don't let the unfamiliarity of these drinks put you off. While some of them may seem strange, they are all delicious in their own way. You never know which ones you'll love until you try them for yourself.
If drinks aren't enough for you, why not branch out into Indian snacks and meals? There are plenty of these to choose from. An Indian cookbook can be the ideal place to begin. Many cookbooks will give you at least a few drink recipes anyway.
Drinks From India
Masala Chai
Shikanji
Jal Jeera
Aam Panha
Lassi
Chaach
Feni
Rice Beer
Thandai
Falooda
Solkadhi
Kokum Sherbet
Coconut Water
Toddy
Masala Chai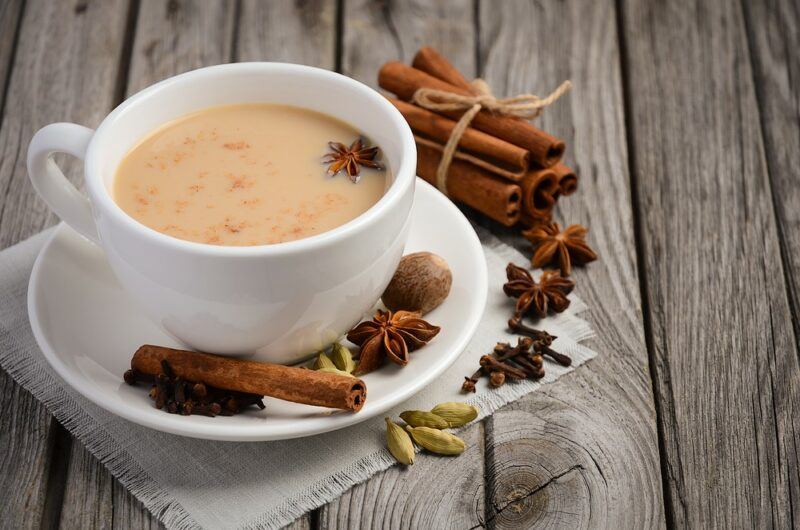 While many types of tea are served in India, masala chai deserves a special mention. This is the drink that we call chai tea here in the United States and involves mixing black tea with a variety of spices, like ginger, black peppercorns, cardamom, and cinnamon.
The spices give the tea an exciting flavor and may boost your health too.
Another difference is that masala chai is often made with a combination of milk and hot water, giving you a creamier drink than regular black tea.
Chai tea has become popular in the United States, but many versions aren't authentic at all. Some rely heavily on sweeteners, giving you a cloyingly sweet drink that doesn't have the spicy kick that you normally find with masala chai.
Be particularly careful with chai tea concentrate, as this isn't nearly as delicious or as healthy as the real thing.
Shikanji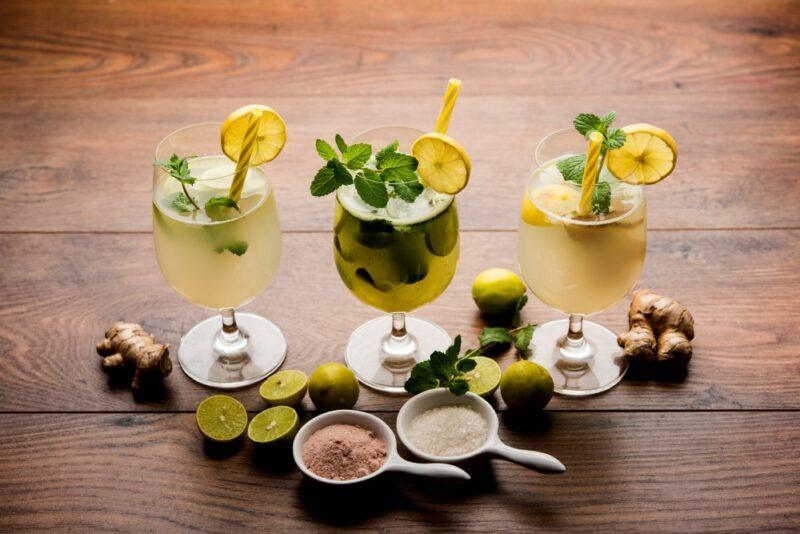 This drink is excellent when you want something cool and refreshing. It's a type of lemonade, except that it includes ginger juice along with the lemon, ice, and water.
You might see some other additions too, like saffron, salt, and cumin, all of which give shirkanji an unexpected flavor. Oh, and if you want something even more different, try shikanji made using lime juice instead of lemon juice. This version might be more unexpected, but it's just as delicious.
Jal Jeera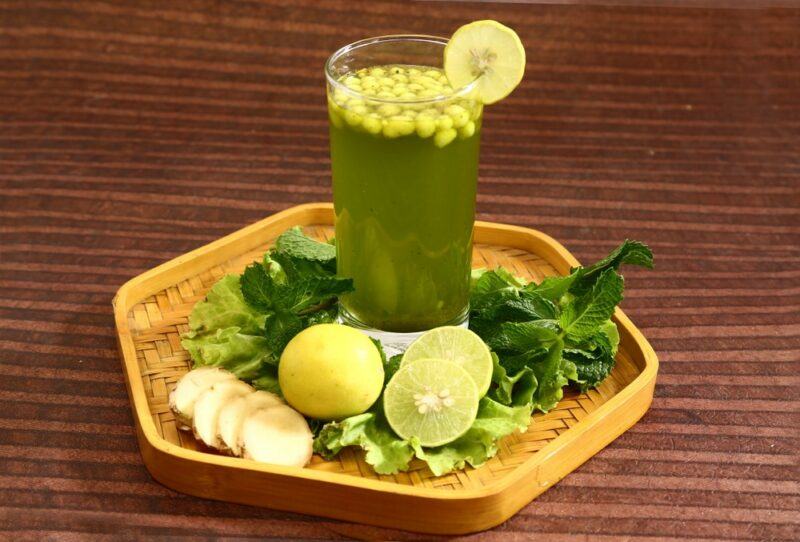 Jal jeera is one of those drinks that doesn't look great in the glass, yet is surprisingly delicious. The drink starts off with water, then cumin, tamarind, salt, and mint are added. These ingredients give you an interesting flavor, one that's refreshing and not at all sweet.
The flavor isn't the whole point either. Jal jeera is excellent in the summer as a way to keep you cool and hydrated. The included salt is also relevant for hydration, as sodium is an important electrolyte that is lost in sweat.
You can find other versions of the drink too. Many rely on jaljira powder. This can contain any number of ingredients, like black pepper, fruit powder, ginger, cumin, and chili powder. While the flavor changes depending on the ingredients, you always end up with a refreshing drink that's mostly water.
Aam Panha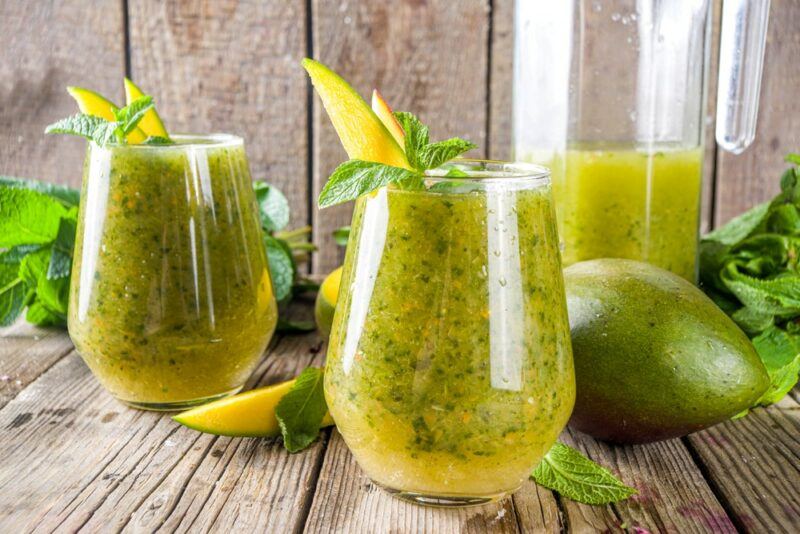 Here's another refreshing choice. This drink is made from the same powder as a jal jeera, but this one also relies on unripe mangoes, giving you a distinct fruity flavor. Other ingredients might be added too, like mint, cilantro, and chiles.
Don't expect this to be a sweet drink. The combination of green mangoes and spices gives you a tart drink. Still, that tartness isn't a bad thing. It helps to keep the drink refreshing.
An aam panha is easy to spot, as the drink has a light green color. It may even have some health benefits, as the drink does give you a delicious vitamin C boost.
Lassi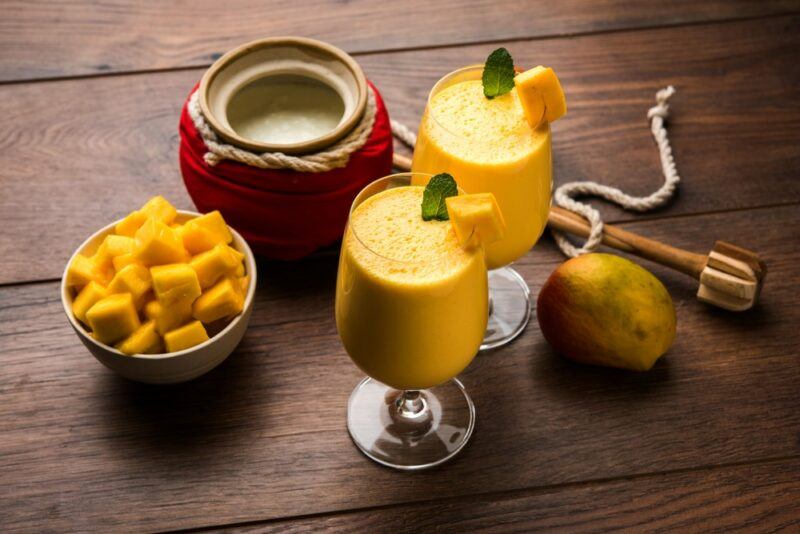 Lassi doesn't need much introduction. It's often served alongside Indian meals, including ones that you might order here in the United States.
Lassi isn't just a delicious drink. It also has a familiar texture and flavor, as it's made from yogurt and fruit. Mango lassi is one of the most popular versions, although you can find others too, including plain lassi and banana lassi.
Here's another reason to try lassi – it's cooling. This makes it the perfect complement to spicy Indian dishes.
Chaach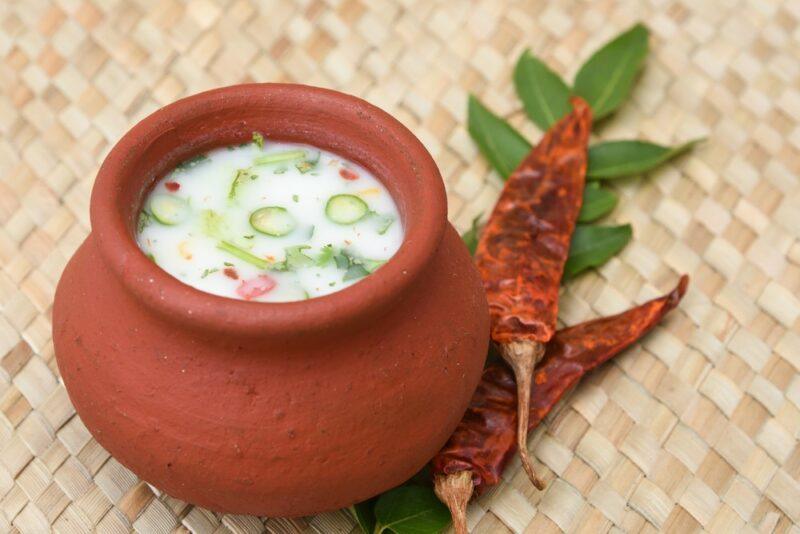 Chaach is another smooth and creamy drink, one that's made from curd. It's almost as popular as lassi in some places. The drink's slight sourness makes it ideal when the weather is warm.
You might see chaach called other names too, like tak or moru. Regardless of the name, you're getting a milky drink that's similar to buttermilk and has a distinct flavor that you'll love.
Feni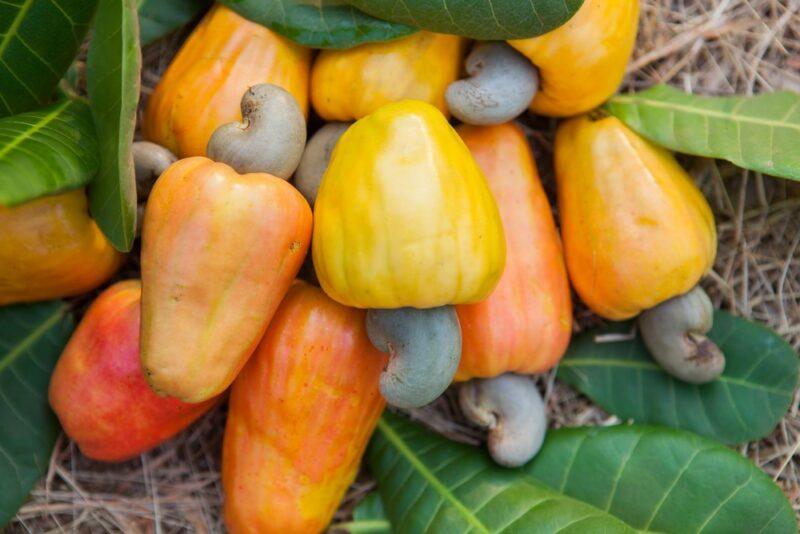 Looking for an alcoholic option? Feni could do the trick. This Indian liquor is made from the juice of cashew fruits (the fruits, not the nuts) or from coconut. The most distinct feature is the alcohol content, which can be around 42% to 45%.
Interestingly, feni's alcohol content means that it can only be sold in Goa and not in any other Indian state. You'll need to travel to Goa if you want to try the spirit for yourself.
To get feni with the strongest kick, you'll need to go to South Goa. While feni is produced in the north of the state too, that version isn't nearly as strong.
Rice Beer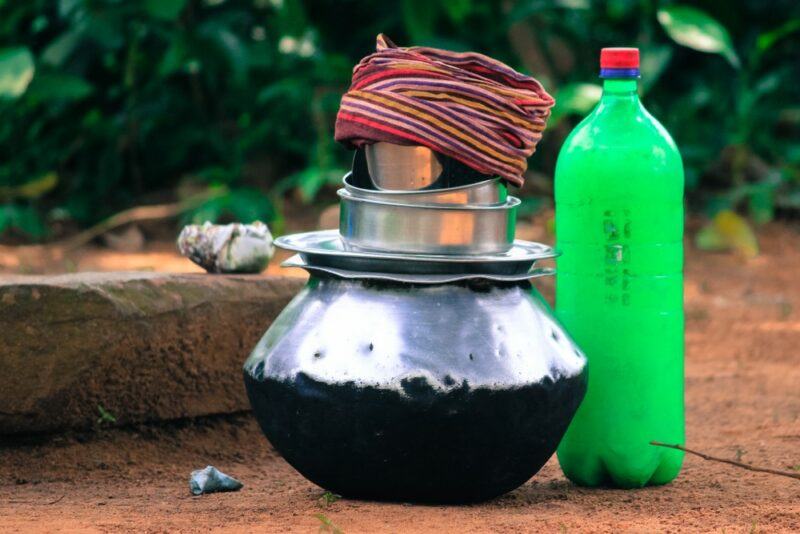 As the name suggests, rice beer is an alcoholic drink made from rice. There are many different types and names for the beer, including sonti, chuak, and chhang.
Some of the differences are based on where the beer is brewed, with tribes using ingredients that are local to them, along with their own practices. There's also a microbrewing culture that leads to even more variation in the drinks.
For the most part though, rice beer is similar to rice wine in appearance and alcohol content. Rice beer and rice wine tend to be used in the same ways too.
Thandai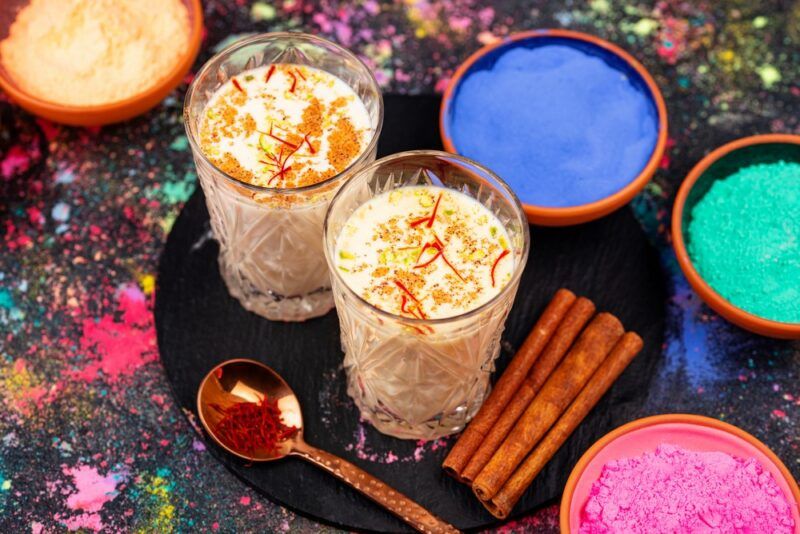 This beautiful drink is often served at festivals and it's easy to see why. It's rich and creamy, and seems a little like a dessert, except that there are plenty of interesting spices and other ingredients. You can expect to see saffron, cardamom, fennel seeds, almonds, and rose petals – and those are just some of the ingredients.
As always, there's plenty of flexibility in the recipe, so you'll see many different versions of the drink. Some, for example, focus more heavily on milk and dried fruit. While these versions include spices too, it's often the fruit that you notice first.
Falooda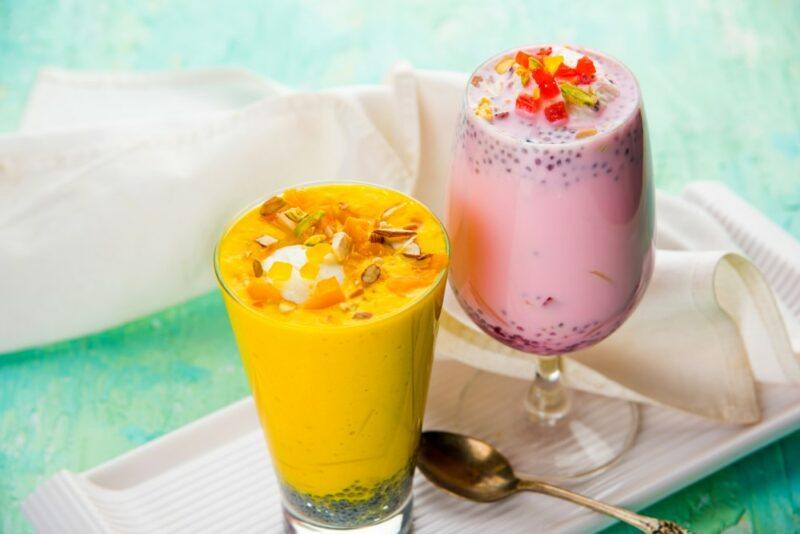 Falooda is a complex drink that can be great fun. Common ingredients include milk, ice cream, jelly cubes, and vermicelli, along with other additions for flavor and color. There are often plenty of colors and flavors to choose from, like pink, yellow, orange, and even black falooda.
You'll even see layered versions of falooda, particularly if you're in Mumbai. These often have a bright color at the bottom and perhaps the top, while the middle of the drink is white or lightly colored.
The inclusion of jelly cubes and/or vermicelli gives this drink an unusual and perhaps unexpected texture. It might take a while to appreciate the drink's flavor and texture, but trust us when we say that falooda really is worth the effort.
Interestingly, falooda is often seen as a dessert, rather than a type of drink. This isn't too surprising, as many versions are quite thick. Plus, the ingredients can give falooda notable sweetness. Whether you call it a dessert, a drink, or both, falooda is clearly a delicious choice.
Solkadhi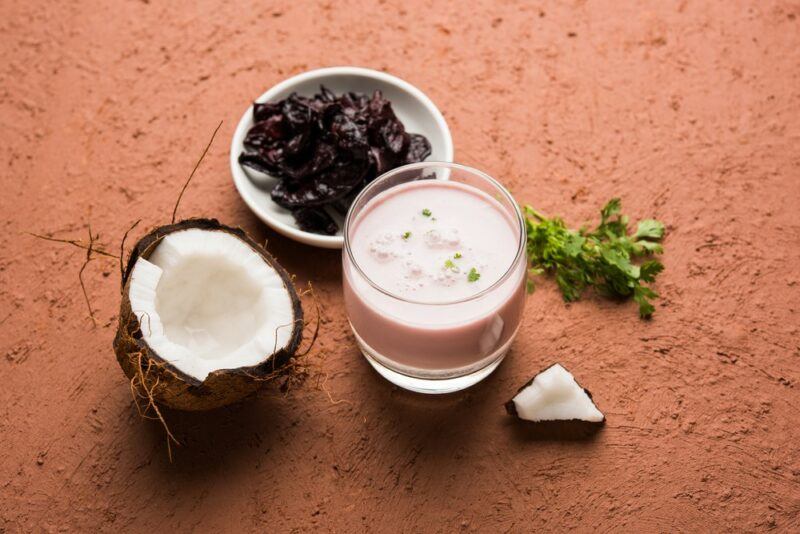 Solkadhi doesn't look all that exciting n the glass. Still, the drink is a smooth, delicious, and surprisingly good for you. There are two main ingredients – coconut milk and kokum.
In case you're unfamiliar with it, kokum is a fruit in India, with the scientific name of Garcinia indica. Many recipes rely on the outer skin of the fruit, which has a bright red or purple color and is packed with antioxidants.
Solkadhi ends up being a creamy drink with a purple hue from the kokum. If you love coconut milk already, then this drink is going to be an instant hit. Even if you don't, solkadhi is worth trying at least once. After all, the drink is cooling and is thought to help with your digestion too.
Kokum Sherbet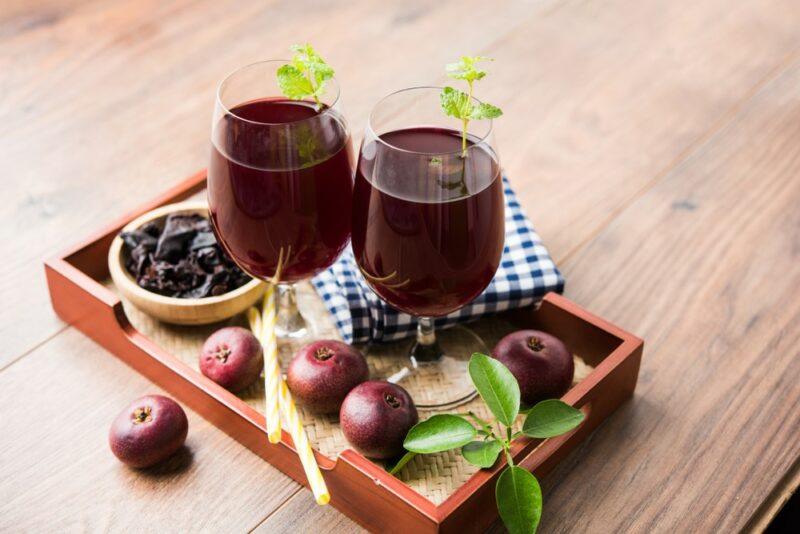 Speaking of the kokum fruit, here's another drink to try. This one doesn't have the creaminess that you find with solkadhi. Instead, it is mostly made from kokum juice, with a few extra ingredients to make the drink taste good.
Some versions of kokum sherbet rely heavily on sugar, giving you a sweet drink. Others use some sugar and also include ingredients like salt, cumin powder, and black salt. You often end up with a red juice-like drink, with some residue that settles at the bottom.
Coconut Water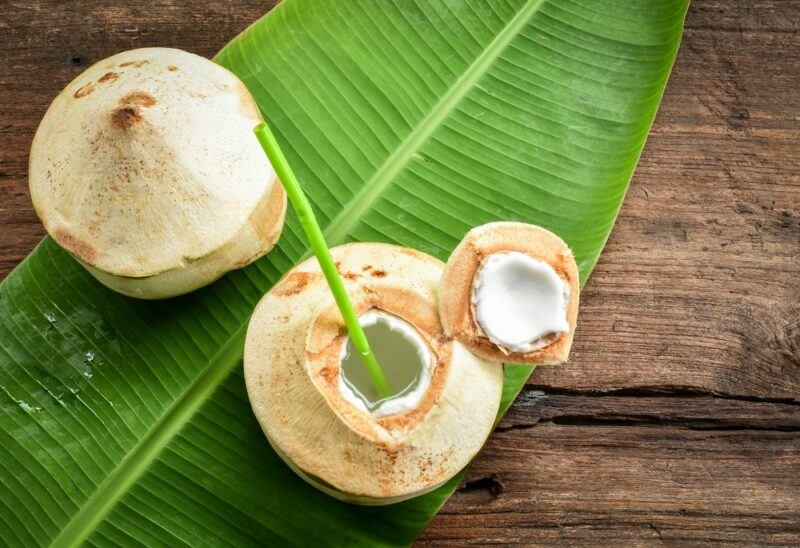 Sometimes simple drinks are best and it doesn't get much simpler than coconut water. Authentic coconut water is nothing more than the fresh liquid from a green coconut – no preservatives, no additives, just coconut water.
You might even be drinking the coconut water directly from a fresh green coconut. It's hard to get fresher than that.
Toddy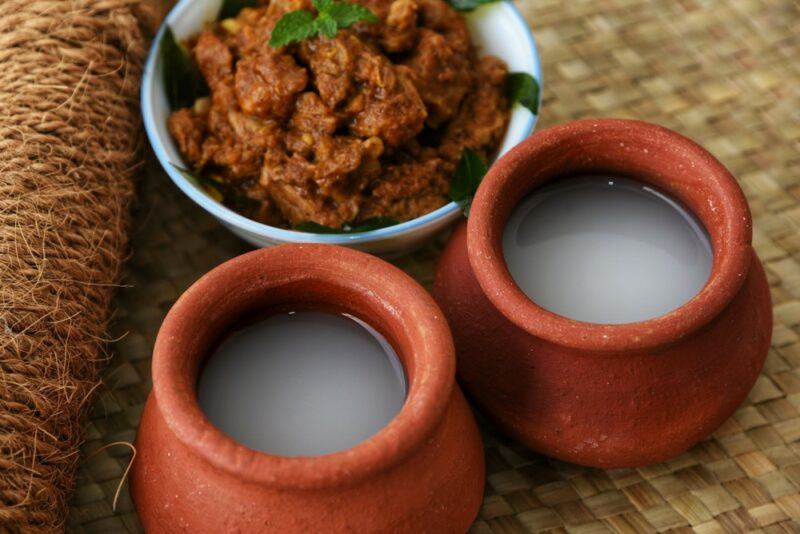 A toddy in India isn't the same as the hot toddy that you might be familiar with. Instead, Indian toddy is a type of palm wine. It can be made from any palm tree species, like coconut palm or date palm, or perhaps a combination. Regardless of the type of palm that's used, toddy tends to be white, has a delicious flavor, and is low in alcohol. The alcohol content is just 5%, giving you a refreshing drink that won't get you wasted.