We've all heard that breakfast is the most important meal of the day, as what you eat influences your energy levels and concentration moving forward. It's can also be a time to start slowly and get your mind centered before everything begins. Yet, while breakfast is often crucial, we don't all eat the same things. Instead, the best breakfast for one person might be a poor choice for someone else.
This is why it's so interesting to look at breakfasts from other countries, including Swedish breakfast foods. By doing so, you get a broader collection of foods to choose from at breakfast time.
After all, breakfasts are very different depending on where you are. Try comparing French breakfasts, Russian breakfasts, and Japanese breakfasts, for example. These are all so different that it's hard to tell they're even the same meal.
Some of the traditional breakfasts from those selections are rich in protein, making them sources of sustainable energy. A few are heavy enough that you might expect them for dinner, rather than breakfast. Others are light and filled with carbs, like the classic French croissants.
Sweden is one of those countries that doesn't have many unique breakfasts. Most of the foods that are often associated with Sweden, like Swedish pancakes or meatballs, aren't often served during breakfast.
Instead, most of the foods will already be familiar, including options like porridge, yogurt, boiled eggs, and bread. The breakfasts are all easy options that can be eaten at home, as going out for breakfast isn't common practice. Still, even though the breakfast foods might be familiar, there are a few surprises along the way.
Foods That Swedish People Eat For Breakfast
Open Faced Sandwiches
Cereal
Porridge
Boiled Eggs
Yogurt
Swedish Bread
Breakfast Drinks
Mackerel Fillet
Hotel Breakfast
Open Faced Sandwiches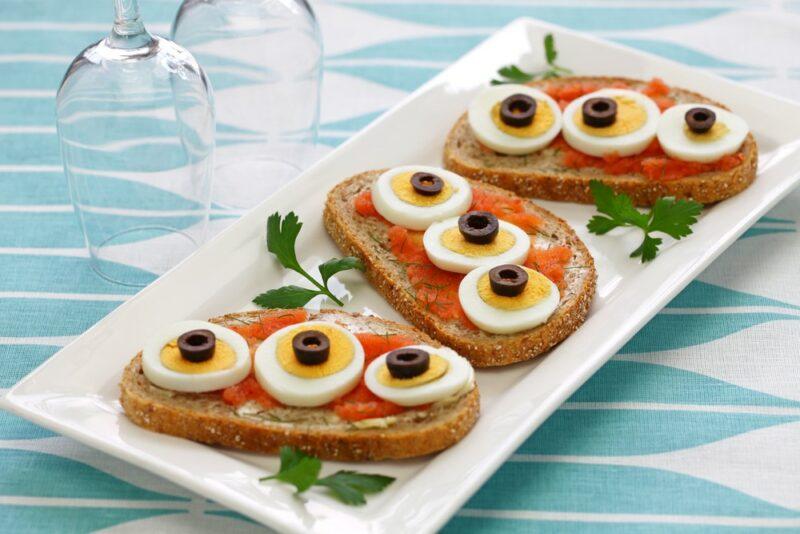 This type of sandwich features in many European breakfasts – and at other times of the day too. It is exactly what you might guess from the name, a sandwich made on one slice of bread instead of two.
There are plenty of options for the bread here. Slices of regular fresh bread are often used, but crisp bread features too. Either way, there's plenty of variation in the sandwich toppings used.
Some of the most traditional options include a type of cod roe paste or sliced boiled eggs. This roe paste is called kavair. It includes fish eggs, along with ingredients like tomato paste, vegetable oil, and potato starch. The paste often has a fairly neutral flavor, although some versions have added spices for extra taste.
However, these toppings are just the beginning. Anything that is often included in or on a sandwich might make its way into a Swedish breakfast, including ingredients like bell peppers, tomatoes, cucumber, and cold cut meat.
The idea might seem a little boring, given that many of us eat sandwiches for lunch too. Still, open faced sandwiches can be filling and delicious, especially if you include some protein-based toppings.
The open faced style is useful too, as you're eating one slice of bread instead of two. This is perfect if you're trying to cut down your carb intake.
Using crisp bread rather than fresh bread is another way to keep these sandwiches interesting. This bread is much like a cracker and is often made with rye flour. It gives your breakfast a fun crunch.
Sometimes breakfasts feature bread with sweet toppings as well. Marmalade is a particularly popular topping and is often served with either coffee or tea. But, this approach is much less common than the savory open faced sandwiches.
As always, you'll find plenty of variation from one family to the next. Some people may focus on complex sandwiches, ones with plenty of ingredients, while others may want something fast that they can eat on their way out of the door.
Cereal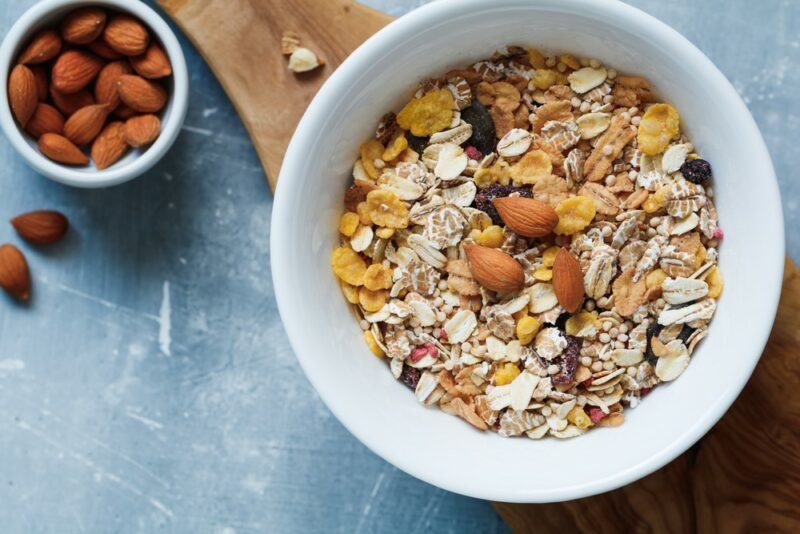 Cereal is a common choice for breakfast in Sweden, just like it is in many other parts of the world. You'll find many familiar types, including muesli and corn flakes, although the brands are often specific to Sweden. You might find some unusual combinations of flavors too.
If you're eating in a hotel, you might find a few American cereal brands too, but these aren't too common elsewhere. Instead, you'll mostly need to stick to local options.
Regardless of the type, Swedish cereal is often served with milk or yogurt. But, we're not just talking about regular milk. Fermented milk is a common addition too, which makes the cereal taste a little different.
Porridge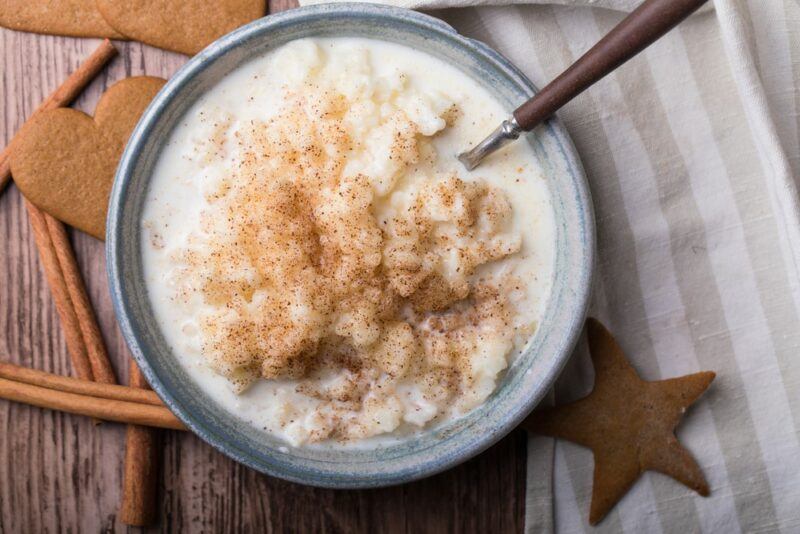 Porridge is another breakfast classic that you find in countless places. The version served in Sweden isn't that different than you'll find at home. So, for the most part, porridge uses oats as the main ingredient. Common toppings include berries and other types of fruit.
It's not surprising that oatmeal is such a popular breakfast food. After all, oats have been linked to many health benefits, like decreasing cholesterol levels and keeping your blood sugar levels stable. Plus, oatmeal is an inexpensive and easy-to-prepare breakfast that will keep you satisfied.
Another option is cream of wheat. This is often served with cinnamon and sugar, making it a sweet breakfast that is still quite satisfying. Of course, cream of wheat isn't a gluten free option, so it won't be suitable for everyone.
Boiled Eggs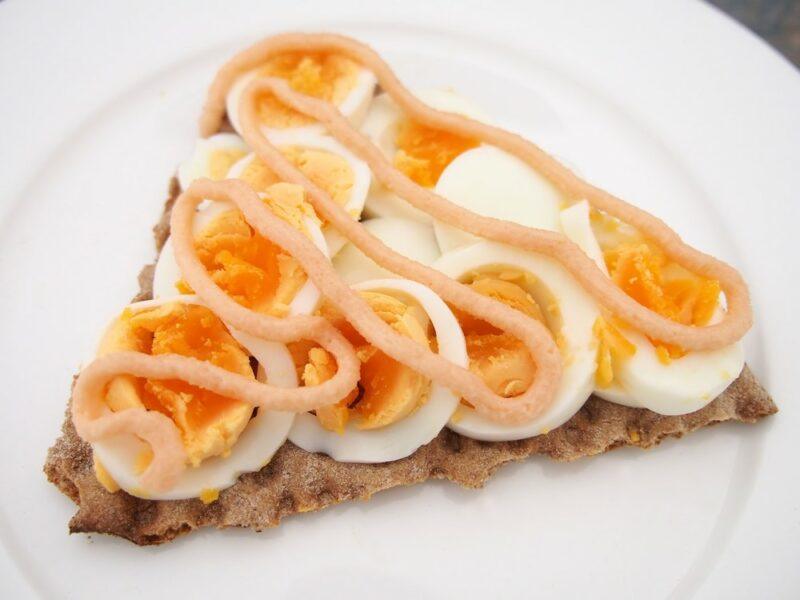 Hard boiled eggs often feature on open faced sandwiches and might be served on their own too. The roe paste that we mentioned earlier is sometimes squeezed on top of the eggs, just like we might do with mayonnaise.
Of course, not everyone serves their eggs hard boiled. People often take their own approaches, so you'll see other common egg breakfasts in Sweden as well.
It's easy to see why eggs are such a classic choice. Their protein content and nutrient density make them an ideal way to get rolling and they can keep you satisfied for hours.
Don't stress too much about their cholesterol content. Recent evidence shows that eggs can be good for you. They don't even raise blood cholesterol levels for many people.
Yogurt

Yogurt is often served as well and not just as a topping for cereal. Sometimes you'll see yogurt on its own, perhaps with some dried fruit mixed into it.
Familiarly, the yogurt comes in various flavors. The texture is slightly different than American yogurt, as the Swedish version tends to contain more liquid. This makes the yogurt easier to pour. Don't worry, it's still thick enough that you can eat it with a spoon.
Swedish Bread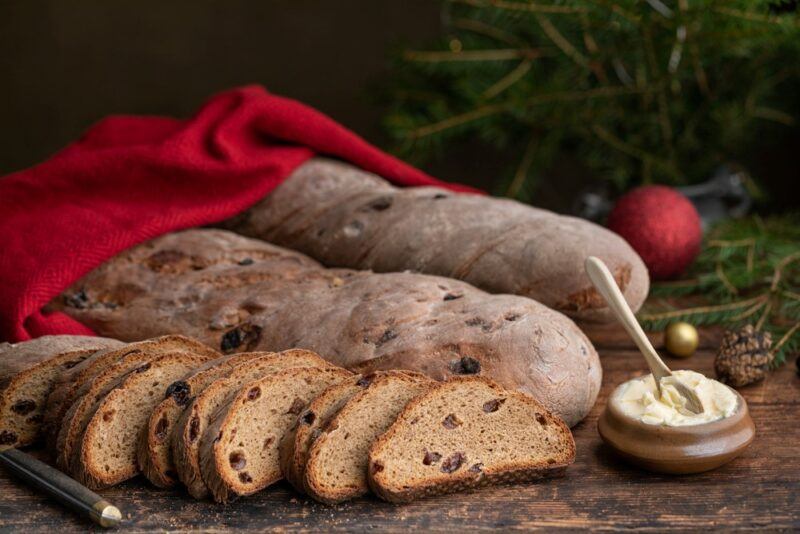 Swedish bread is often the base for sandwiches and can be eaten in other ways too. There are plenty of types to choose from, including whole grain bread, white bread, fine grained breads, and many others.
Traditional Swedish bread is often slightly sweetened, which is one reason why savory toppings are more popular than sweet ones for sandwiches. Of course, not all bread is sweet and there differences in flavor and texture.
You can always experiment to find the most appealing combination of bread and toppings. With so much variety, you're not going to get bored any time soon.
Breakfast Drinks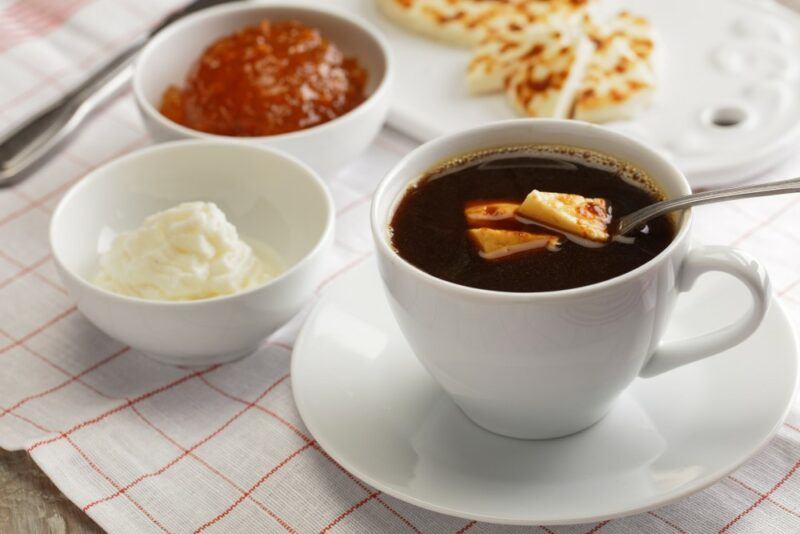 Just like in America, coffee features heavily on the breakfast menu. Sometimes it is consumed at the same time as other breakfast foods, perhaps with some cereal or an open faced sandwich.
Other times you might see coffee served on its own – instead of breakfast.
After all, plenty of people don't have the time or energy to prepare breakfast first thing in the morning. Others prefer not to eat and may even find that food makes them feel sluggish.
Don't worry if coffee isn't your thing. You can turn to other breakfast drinks too, like milk, tea, or juice.
Mackerel Fillet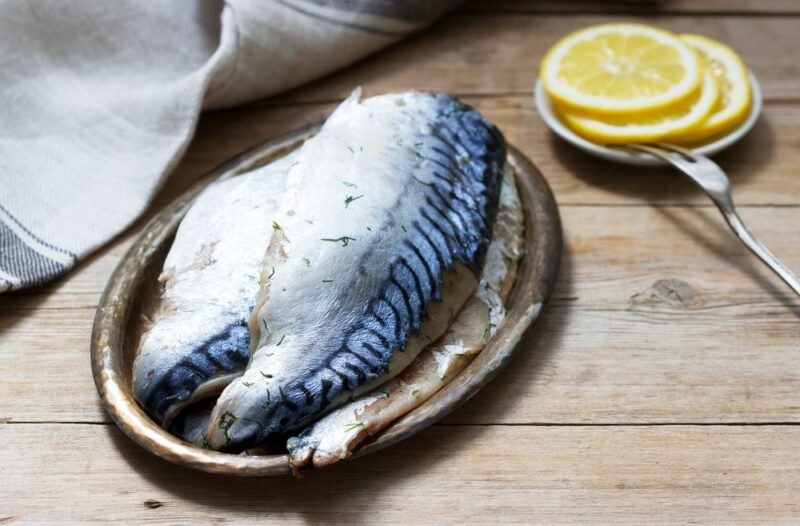 Here's an interesting dish. It consists of mackerel served with tomato sauce and cucumber, on top of white bread. The combination of ingredients might not sound good at first, but it can be delicious.
Eating mackerel for breakfast has some key advantages too. For one thing, mackerel is a good source of protein, making the breakfast a filling choice. Plus, you're getting some omega-3 fatty acids. This type of fat has been linked to a variety of health benefits, like decreasing inflammation and even extending your life.
However, mackerel fillet isn't just a breakfast food. It's more commonly eaten at other times of the day.
Hotel Breakfasts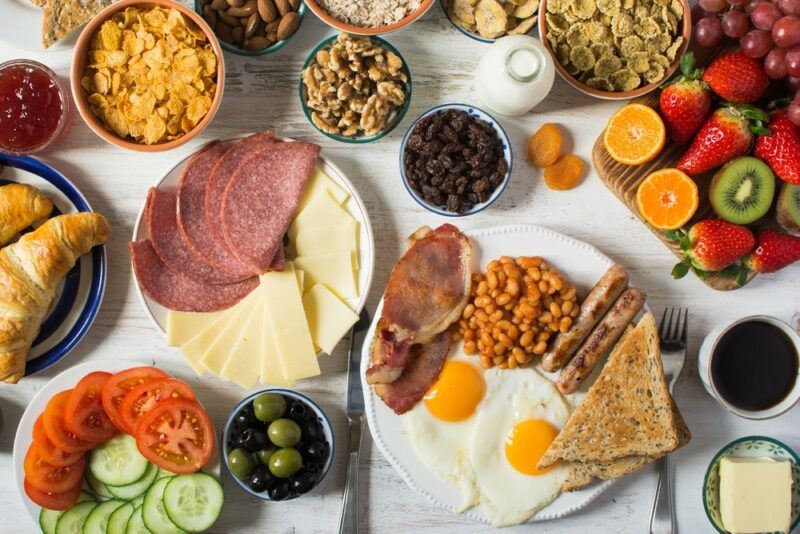 If you're visiting Sweden, you'll probably notice other foods served as part of a breakfast buffet at the hotel. Some restaurants may do something similar.
Some of the foods you might see include bacon and eggs, Swedish pancakes, and pastries. Whiles these foods might not be traditional Swedish options, they're delicious ways to start your day.
Besides, there's something fun about combining foods from different cultures.
Why Breakfast Matters
Swedish breakfast foods might not seem that exciting. Most of them will already be familiar and can be found in many parts of the world. Still, these foods are popular for a reason.
They're often easy to make and eat at home, making them perfect if you're in a hurry to start your day.
Besides, getting a good breakfast in you really is important. The nutrients and energy from your breakfast help to set you up for the day. Having a good breakfast helps to keep your blood sugar stable too, so you don't get a sudden increase and then crash in your blood sugar levels.