If you're looking for an interesting breakfast, it's hard to go past overnight oats. While this cold oats meal might sound a little odd at first, the approach is a powerful way to enjoy the benefits of oats more conveniently and deliciously. As part of this post, we're taking a close look at the best ingredients for overnight oats. After all, there are so many different options and they all have distinct impacts on the finished meal.
Before we do that, let's start with the basics – the underlying idea. Why should you bother with overnight oats?
As you've probably guessed, overnight oats is an oat-based meal that you're preparing the night before. This means that you're doing very little work in the morning, which is perfect if you're running short on time.
The general idea is that you're soaking oats overnight in some type of liquid, while also adding in some other ingredients for flavor and nutrition. There are many ingredients to choose from and you can end up with a meal that tastes amazing that you can simply grab from the fridge then eat.
You can make the oats further ahead of time too (which is great for meal prep). If you don't use fruit as an ingredient, then your oats should last close to a week. If you do have fruit in there, two to three days is a better bet.
Oh, and as a side note, soaking the oats overnight isn't essential. You only need two hours or so before the oats start to thicken nicely. Leave the mixture for four hours instead and you can be certain that the end result is what you want.
Ingredients For Overnight Oats
Milk
Plant-Based Milk
Coconut Milk From The Can
Eggnog
Yogurt
Kefir
Cocoa Powder
Dark Chocolate
Cacao Nibs
Espresso Powder
Matcha
A Sugar-Based Sweetener
Alternative Sweeteners
Salt
Citrus Zest Or Juice
Vanilla Extract
Other Flavored Extracts
Cinnamon
Berries
Sliced Or Diced Fruit
Dried Fruit
Nut And Seeds
Hemp Seeds
Nut Butter
Flaked Coconut
Pumpkin Puree
Pumpkin Pie Spice
Chai Spice
Protein Powder
Chia Seeds
Flax Meal
Carrots
Cream Cheese
Milk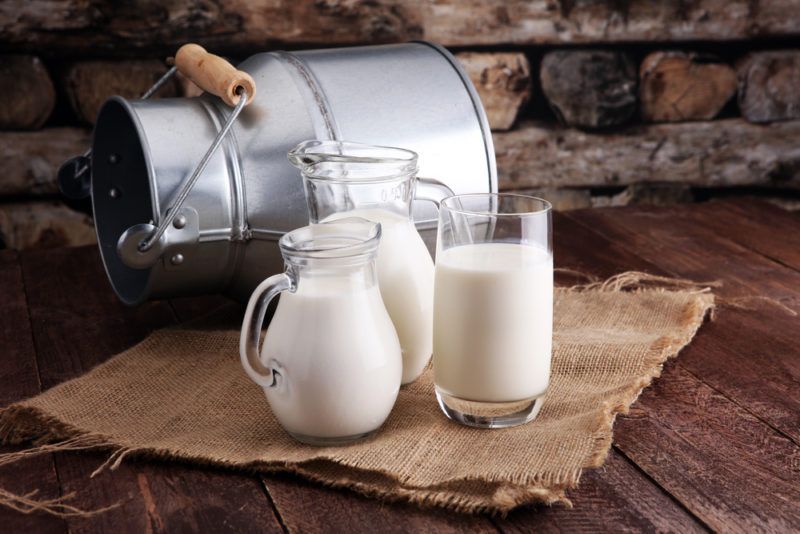 There are only two essential ingredients in overnight oats – the oats themselves and some type of liquid. Milk is a common choice, as this will make your oats creamy and delicious.
The type of milk will influence the nutritional profile of your breakfast, along with the texture. Full-fat milk, for example, will create overnight oats that are creamier and have more fat than you would get with 1% milk. Similarly, if you use half-and-half, the end result would be richer again.
Plant-Based Milk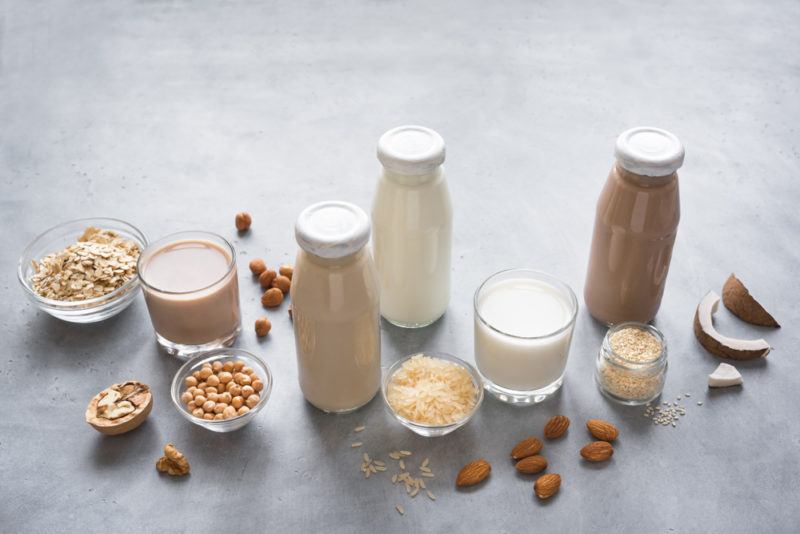 Plant-based milk can work just as well, if not better, than dairy milk. Plus, most types of plant-based milk are lower in calories than dairy milk, which could be an appealing feature if you want to lose weight.
In this case too, the milk you choose will influence the finished meal. You might try coconut milk if you want something creamy, or almond milk if you want to keep the calorie content low. You could even use oat milk. Oat milk could be perfect if you don't want to add extra flavors to your meal.
Whenever possible, stick to the unsweetened version of plant-based milk. Extra sweeteners can stack up quickly. It doesn't take much to transform healthy overnight oats to a meal that is packed with sugar. If you do need more sweetness, it's easiest to add this at the end.
Coconut Milk From The Can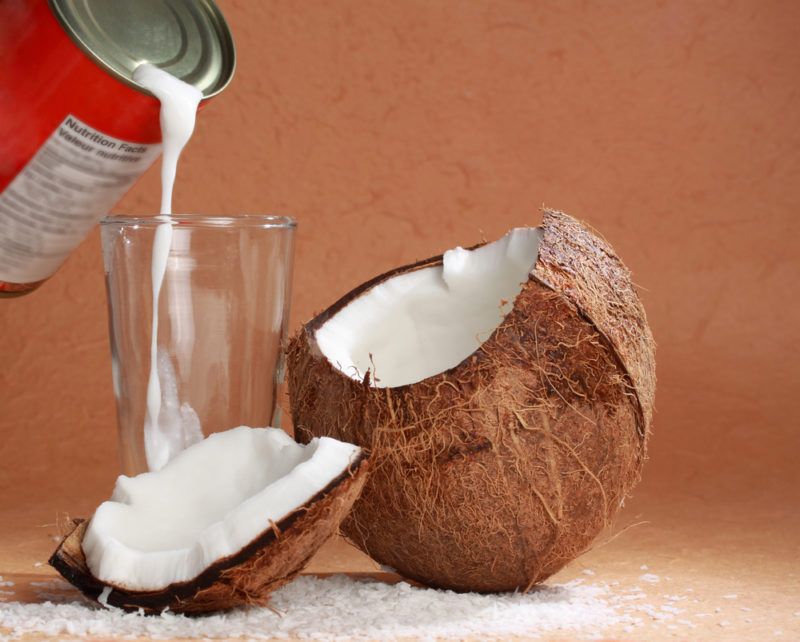 When we talk about coconut milk as a type of plant-based milk, we normally mean the version in the carton. This has the closest consistency to milk and is what you want for many recipes and for coffee. But, for overnight oats, you can use coconut milk in a can as well.
The can-based version of coconut milk tends to be more expensive for the same volume. This is because you're getting a richer product, one that hasn't been diluted to the same extent. The difference can be perfect if you're making overnight oats, as the creaminess of coconut milk from a can makes your breakfast seem that much more decadent.
Eggnog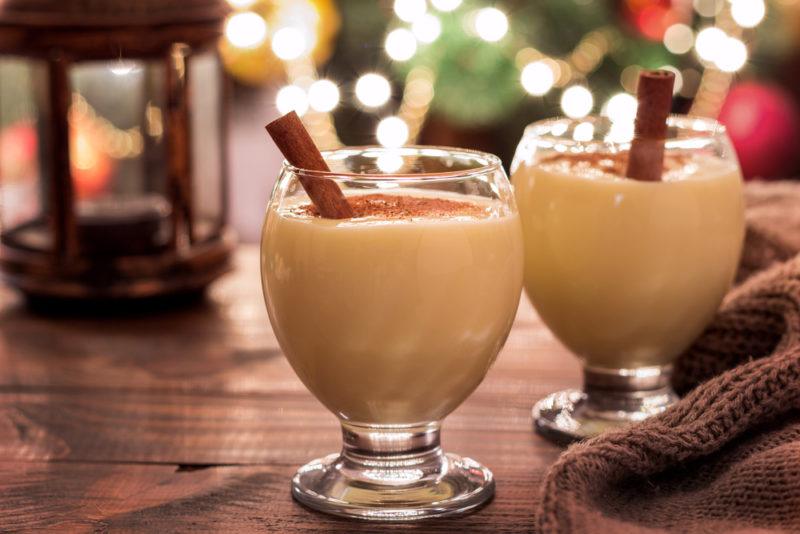 Why not try something different and swap out your milk for eggnog? This is a great way to make your oats taste more interesting without much effort on your part.
You could even focus on flavored eggnog, which would change the taste of your oats again. Once again, do be a little wary of how sweet your ingredients are. If your eggnog of choice seems too sweet, you could switch things around and use half eggnog and half something else.
Yogurt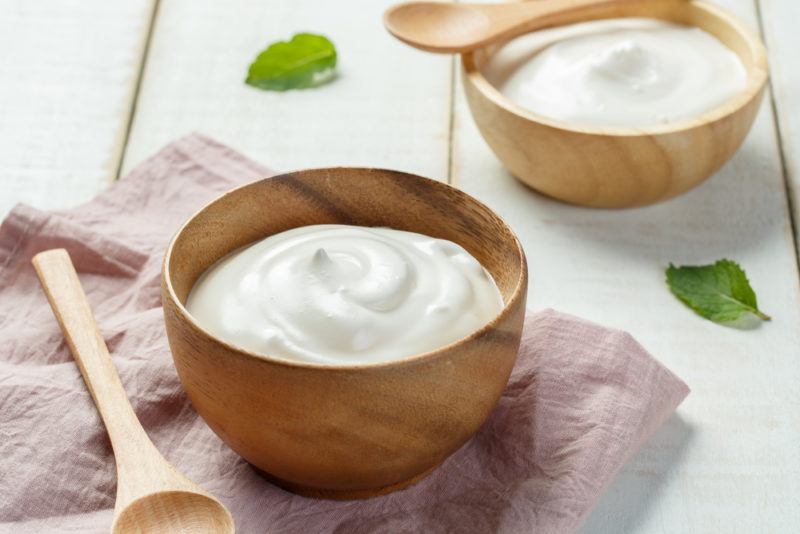 Yogurt is a fantastic way to add creaminess to your meal. Just like with milk, you can choose between regular dairy and a plant-based option.
Looking for an unsweetened option is even more important here, as yogurt is often heavily sweetened. This may mean that you need to find unflavored yogurt. Doing so isn't a bad thing, as there are many ways to add flavor to your finished meal.
Some type of strained yogurt, like Greek yogurt, is often the best choice in overnight oats. Straining yogurt tends to make it thicker and increases the protein concentration. Both outcomes are exactly what you want when you're preparing overnight oats.
Kefir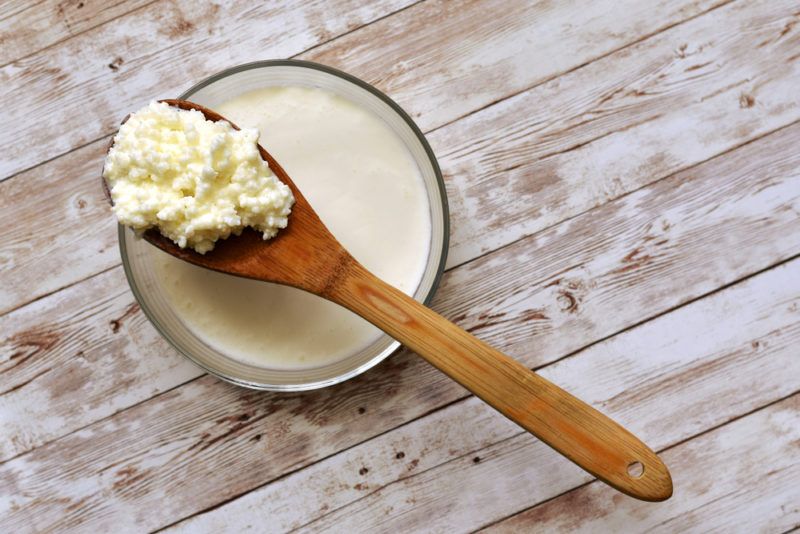 Kefir is a fermented drink that is made using milk and kefir grains. It ends up being a little like drinkable yogurt, except that kefir also has a distinct tartness and is slightly effervescent.
You could use kefir to replace all of the milk in your overnight oats, or use a combination of kefir and milk. Either approach would work well. Including kefir means that you're getting probiotic benefits from the drink and a slightly different flavor profile too.
Cocoa Powder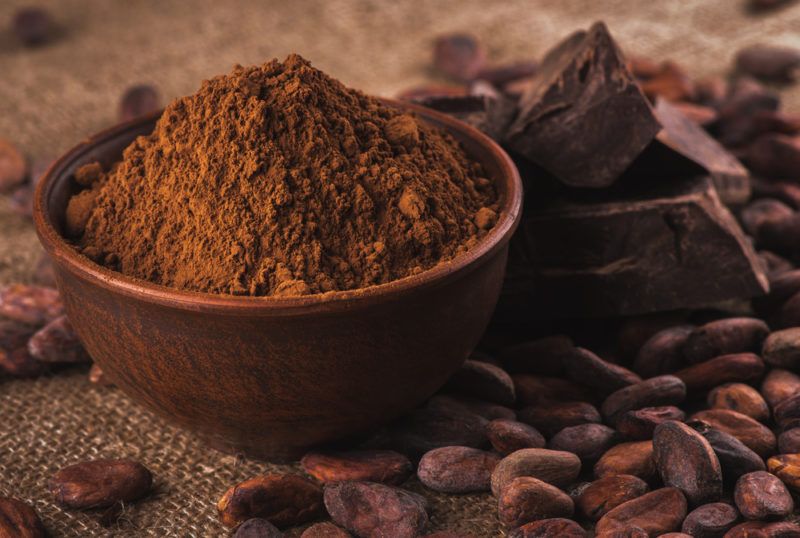 Adding in cocoa powder is an easy way to bring your meal up a notch. After all, having chocolate first thing in the morning sounds like a pretty amazing idea.
And honestly, cocoa powder isn't that decadent anyway. A good product will give you a chocolate hit, without adding any sugar or artificial ingredients to the mix.
The trick is to look out for cocoa powder brands that only use cocoa powder as an ingredient. Avoid any that add anything else (especially sugar!). Check out the baking section if you're struggling to find a good cocoa powder brand. You should find exactly what you're looking for there.
Dark Chocolate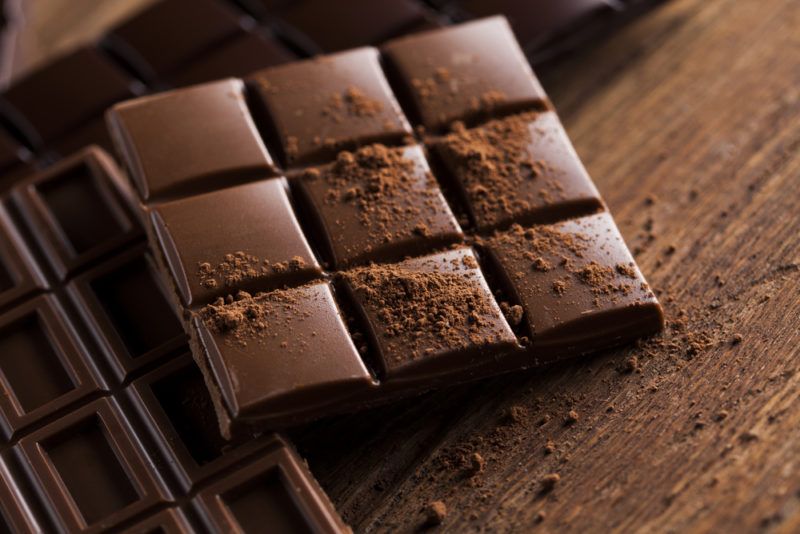 Chocolate lovers can take the idea one step further and add in small pieces of real chocolate. The best approach is to focus on dark chocolate – the higher the cocoa percentage the better.
High cocoa chocolate provides you with more beneficial compounds from the chocolate. You're often getting fewer additives and less sugar too, which is perfect.
Overnight oats that use cocoa powder, dark chocolate, peppermint flavoring, and a little sweetness could be an ideal choice for picky eaters and kids. Who's going to skip breakfast when it tastes like dessert?
And, of course, you can use regular chocolate chips, if you want to. While these aren't as good for you, sometimes you may want a little bit of sweetness in your day. As long as you're not using a large number of chocolate chips, you shouldn't see much of a blood sugar spike. After all, the rest of this breakfast is high in protein and fiber.
Cacao Nibs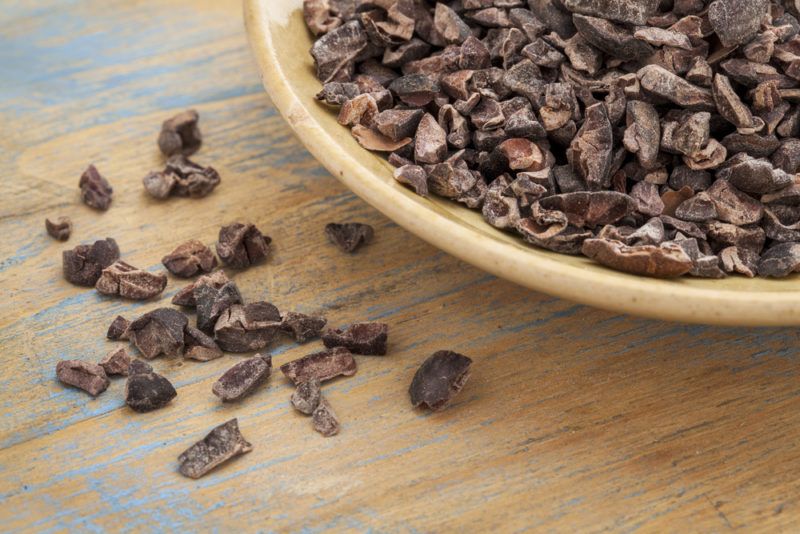 Cacao nibs are another option for chocolate lovers. The nibs are cocoa seeds that have been fermented and roasted. They're basically an early stage in chocolate production – and a way to access the benefits of cocoa flavanols without additives.
Cacao nibs do provide an intense chocolate hit, but be aware that they can taste quite bitter, especially if you're not used to them. You can use the nibs mixed in with the other ingredients or as a topping for the oats. Using the nibs as topping seems to be the more common approach, as they may make your oats a little bitter if the nibs are soaked with the rest overnight.
Espresso Powder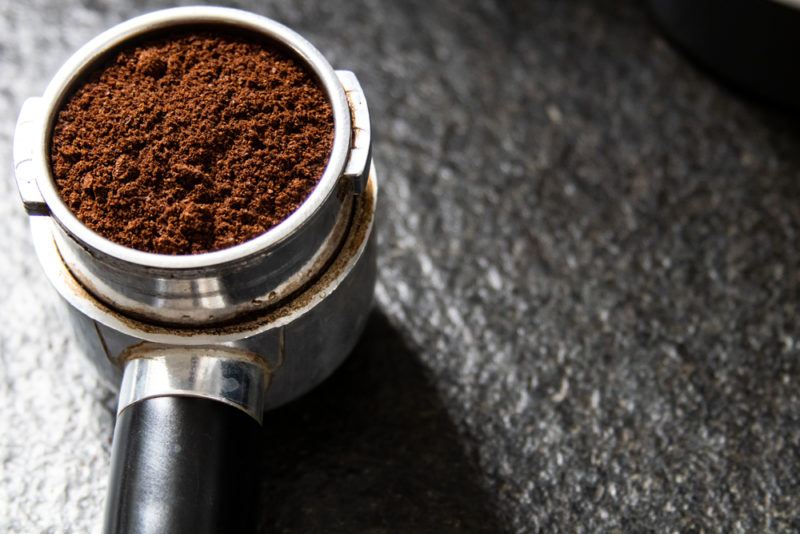 Here's an easy way to get your caffeine hit in the morning – include some coffee in your overnight oats. Not only will this give you a caffeine boost, but you'll also get an enjoyable flavor.
If you can find it, instant espresso powder is the ideal choice. This has more intensity than regular coffee and has small grounds, so it will easily mix in with the other ingredients.
Matcha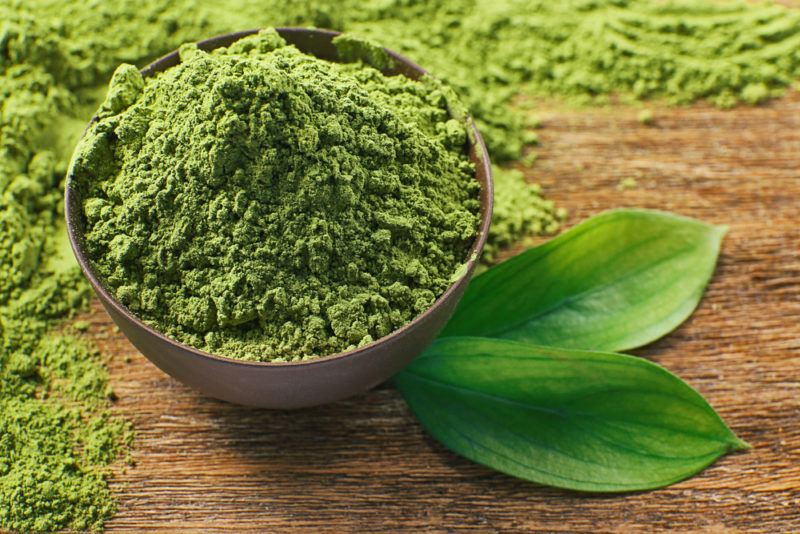 It's hard to dispute the health benefits of green tea. Matcha is a type of green tea powder that is thought to be even better for you, as it is a more concentrated source of antioxidants. You're basically getting the benefits of multiple cups of green tea in a single dose.
Matcha powder is also versatile. You can use it in many situations, which includes as an ingredient for overnight oats. The matcha powder will give your oats a green tinge and a notable matcha flavor, but neither outcome is a bad thing.
Besides, you can use other ingredients to change the flavor profile somewhat and give you exactly what you want. For example, a simple version might use honey and vanilla extract with the matcha, then top the dish off with fruit. Another may use cocoa powder, which gives an entirely different flavor profile.
A Sugar-Based Sweetener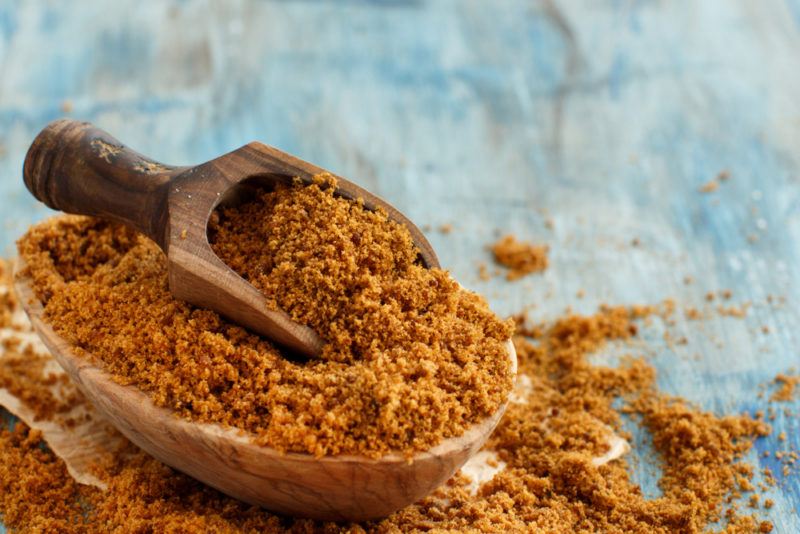 It takes a little effort to get the sweetness balance in overnight oats just right. This is why we recommend using unsweetened milk and yogurt. If you do so, then you can add sweetness after all the other ingredients are in place and easily tweak the amount of sweetener to make the meal taste exactly right.
Sugar-based sweeteners, like honey, maple syrup, or brown sugar can all be appealing. These have more flavor than simply adding in white sugar. Some options are minimally processed too.
Liquid options, like maple syrup, tend to be the best choice because they easily blend with the oats.
Recommending sugar in your breakfast might sound strange, as some people are trying to cut out sugar entirely. Still, many people do well by using ingredients like sugar in moderation, rather than trying to follow an excessively restrictive diet.
Alternative Sweeteners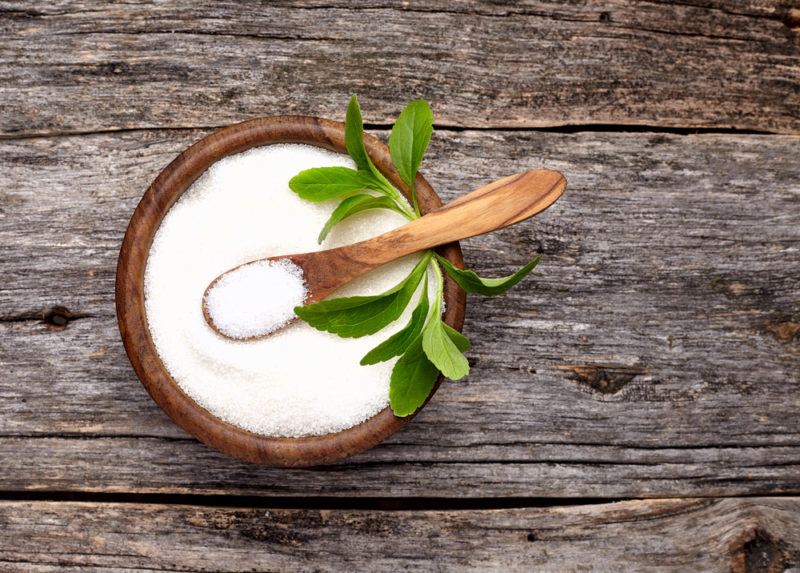 Alternative sweeteners are an option for anyone who doesn't want sugar. Many overnight oats recipes will provide recommended quantities for multiple types of sweetener, which makes it easier to switch and choose based on your preferences.
If you are taking this route, try to focus on natural sweeteners, rather than artificial ones. We still don't know all the health implications of alternative sweeteners, but artificial sweeteners like aspartame have been linked to many more potential problems than natural options like stevia.
Salt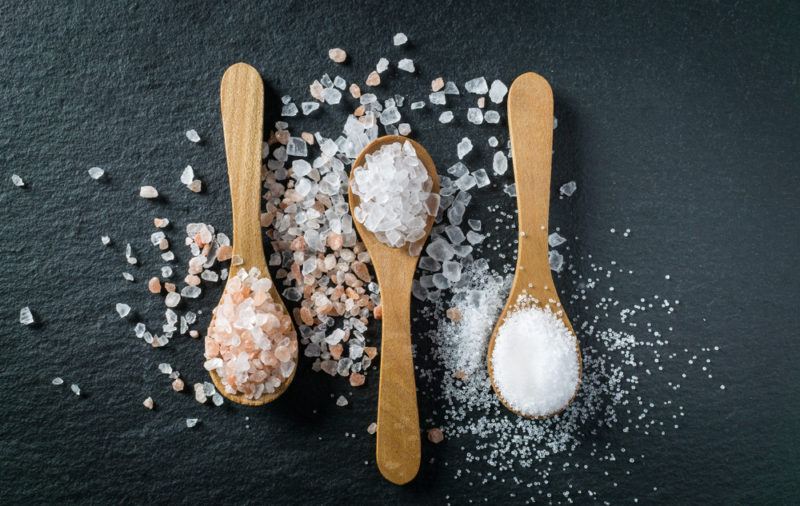 Salt is an easy way to liven up food and salt isn't reserved for savory foods. In fact, salt can help to balance flavors in sweet dishes. Even a little salt can prevent the sweetness from getting overwhelming.
Of course, this is an ingredient that you need to be very careful with. Too much salt will quickly make your breakfast inedible – and the gap between perfect and inedible can be pretty small sometimes. Make sure you only add a tiny bit of salt to begin with, mix it in well, and test the flavor before you include any more.
Citrus Zest Or Juice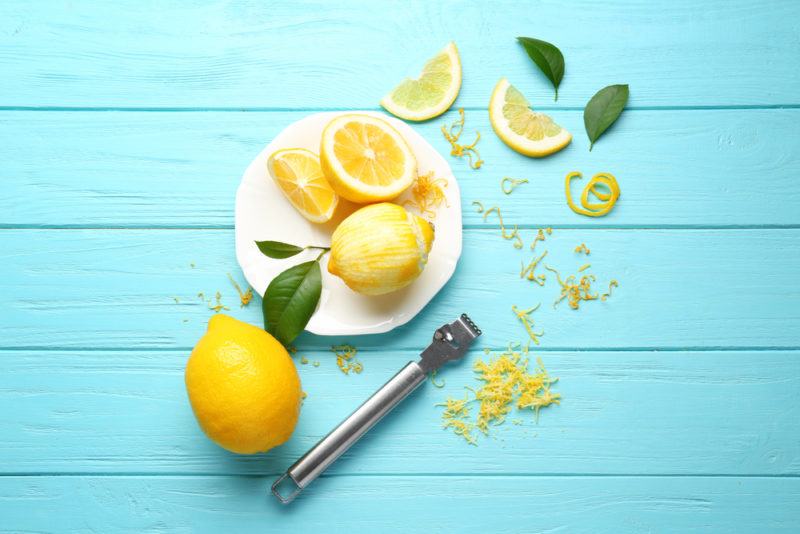 Zest from lemons, limes, or oranges can be an easy way to add a bit of zing to your meal. You don't need a large amount either. Even a few shavings of zest can completely change the flavor of our oats. You could even use a little fruit juice at the same time to make the effects even more pronounced.
When using zest, think about the flavor profile that you're trying to get. Some popular examples include key lime pie, lemon and poppyseed, or orange cardamom. You'll get the best outcomes by combining ingredients with complementary flavors.
You also need to be a little cautious when using citrus zest. There's a white pith under the peel of citrus fruit that has a bitter flavor and it's easy to get a little of this when you're grabbing the zest. The process of soaking your oats makes the bitterness from the pith more pronounced and can lead to bitter oats.
To get around this, you'll need to avoid the pith entirely. Doing so isn't too difficult, but you may need a little practice before you're able to avoid the pith consistently.
Lemon juice is useful for more than just its flavor. The tartness of the juice can be a perfect contrast to sweet ingredients, which can stop your overnight oat from getting overwhelmingly sweet.
Vanilla Extract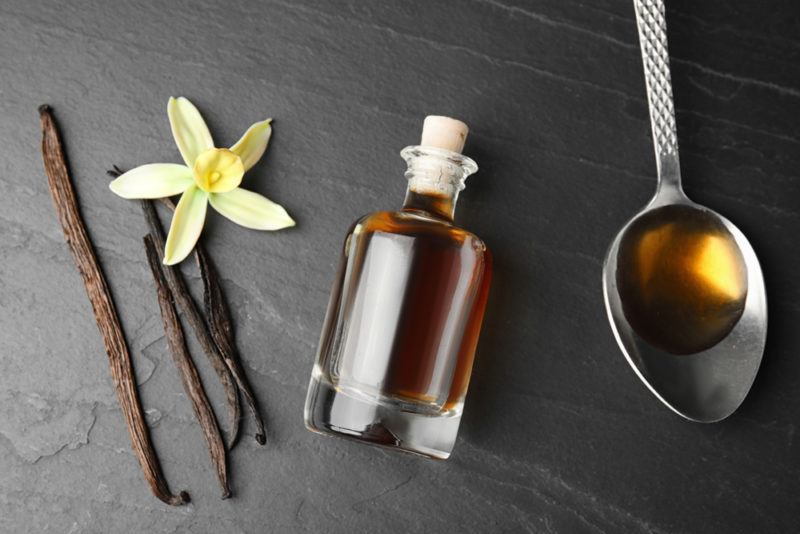 Vanilla extract is a common baking choice, giving you the flavor of vanilla without much effort at all. And, vanilla works very well with sweet foods, so it naturally complements many overnight oats recipes.
When you're buying vanilla extract, look for the extract form rather than vanilla essence. Vanilla essence is basically a cheap imitation, one that is produced artificially. Vanilla extract, on the other hand, tends to be made naturally from vanilla beans.
You can also find vanilla paste, which often has a stronger flavor and may be less refined. Plus, of course, using vanilla beans themselves is always an option. Just make sure that you don't bite into one when you're enjoying your oats.
Other Flavored Extracts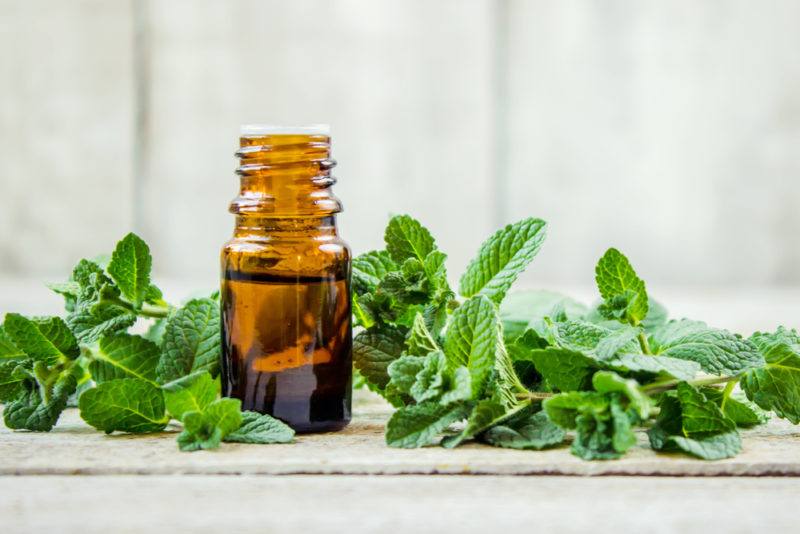 Vanilla extract is the classic choice for a sweet meal, but there are many other types of extracts out there too. The best extract is going to depend on many things, including your flavor preferences and the recipe that you're preparing.
For example, a peppermint extract or essence would be perfect for a recipe that included chocolate as a key flavor.
Citrus extracts can be particularly good if you're using citrus zest in your recipe. The extract helps to make the citrus flavor more pronounced and consistent, without affecting the texture of your oats in the same way that fruit juice would.
Cinnamon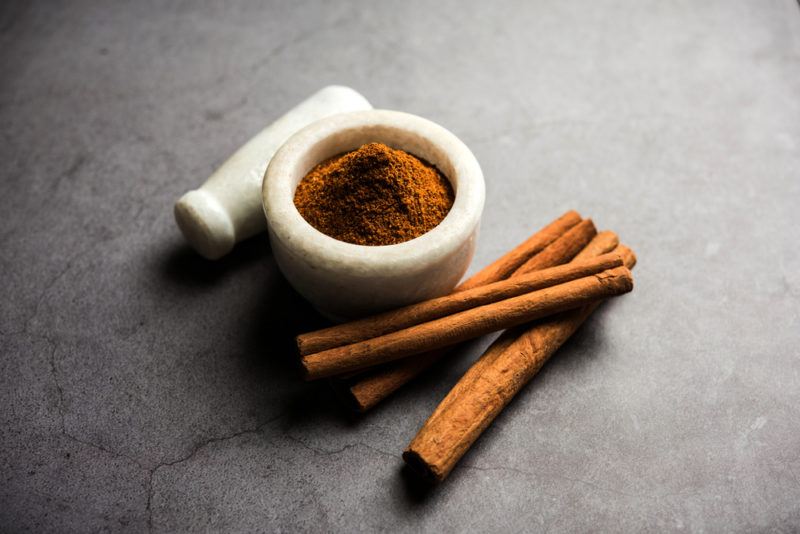 Spices are another interesting source of flavor and cinnamon tops the list. After all, many of us love the way that cinnamon tastes. It also combines well with the flavor of oats, as well as with ingredients like honey, milk, vanilla, almonds, and apples.
If you want the flavor of cinnamon, then the spice is best used in relatively simple recipes. Strong flavors, like chocolate or espresso, can easily drown out the nuances of the spice.
Still, cinnamon may offer health benefits. You would still get these from the cinnamon in your overnight oats, regardless of whether you could taste the spice or not.
Berries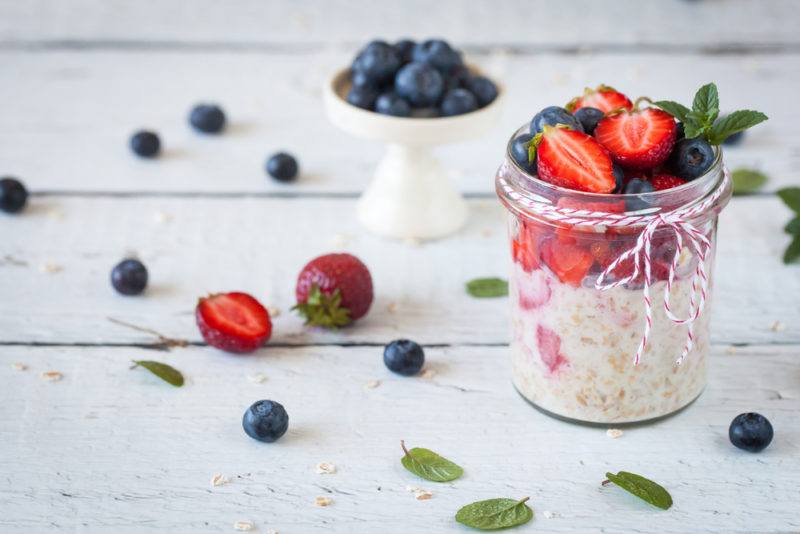 Fresh or frozen, berries are a popular smoothie choice and they're great in other breakfasts too. You can include them in the overnight oats mix along with the other ingredients or on the top. Either style works just as well.
As you may already know, berries don't have the same texture once they have been frozen and then thawed. They're mushier, for one thing, which isn't always that appealing. Still, the mushiness doesn't matter too much once you've mixed the berries in with the oats. You might even find the combination appealing.
Sliced Or Diced Fruit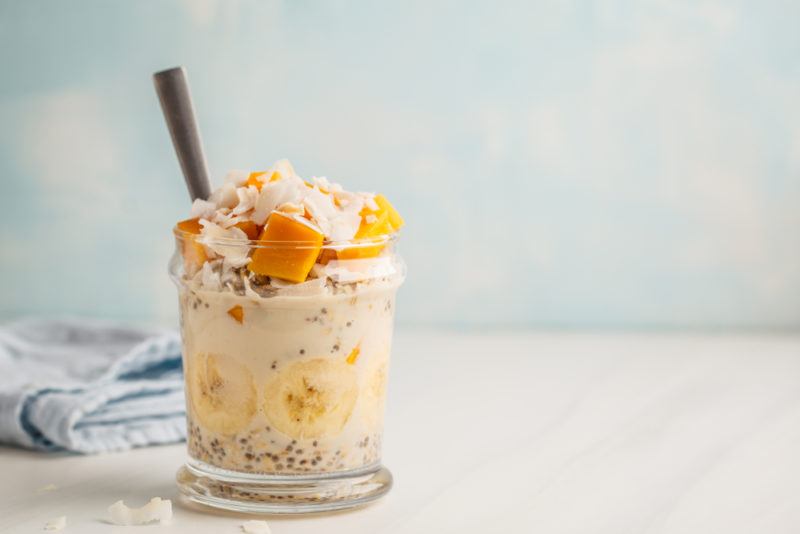 Other types of fruit work well in overnight oats too. You're only limited by your imagination. For example, if you were trying to a tropical flavor theme, you might focus on ingredients like pineapple and mango, then include some flaked coconut and use coconut milk as the liquid of choice.
A word of caution though. If you're going to use a new type of fresh fruit in your overnight oats, check online to make sure that there's nothing that you need to pay attention to.
For example, canned pineapple is an easy choice for overnight oats, but fresh pineapple contains enzymes that might make your oats taste bitter. These enzymes aren't a serious problem if you're planning to eat your oats the next day. But, if you're prepping further in advance, canned pineapple is a safer choice.
Dried Fruit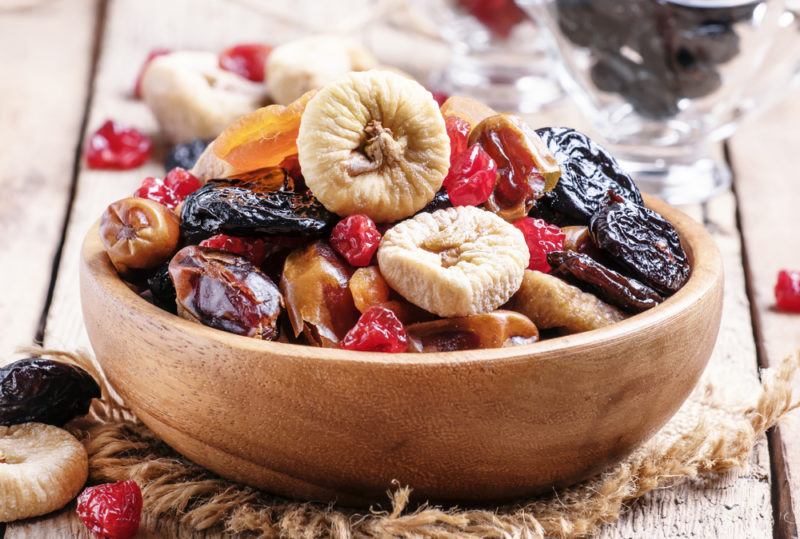 While dried fruit isn't as popular as fresh fruit, you can still use dried fruit in your overnight oats. The fruit will work best on the top of the meal. You might end up with an odd texture if you allow dried fruit to soak with the other ingredients overnight.
You could focus on common and convenient options, like raisins and dried apricots. Small pieces of dried apricot might be especially good, as these would provide a burst of flavor.
More unusual dried fruits could work well too. Goji berries are one example. These are often considered to be a superfood, are high in antioxidants, and may offer health benefits. Their flavor could complement many other ingredients too.
Nut And Seeds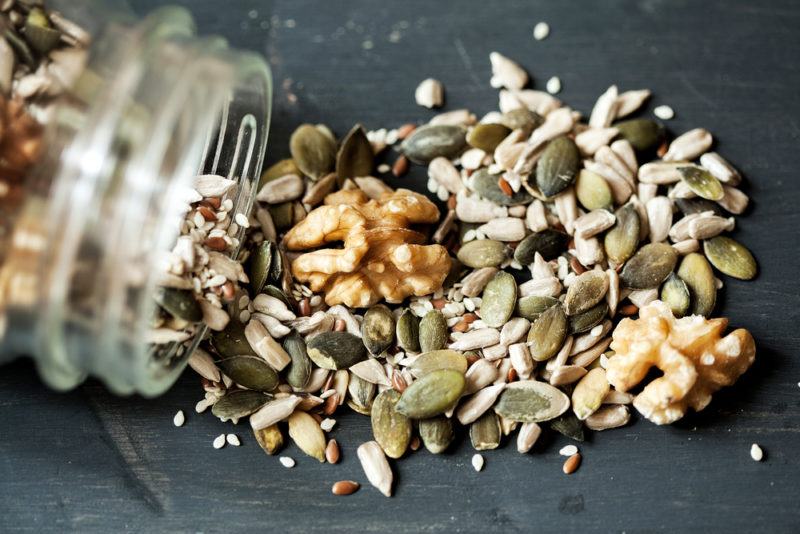 Nuts and seeds can be in an overnight oats mixture, but you'll mostly see them on top. Either way, nuts and seeds add a delightful crunch to your meal. This is reason enough to use them, as honestly, having just a single texture in your entire meal can be pretty boring.
Besides, nuts and seeds offer plenty of nutrition as well, including protein, healthy fats, vitamins, and minerals. Using them gives you a healthier meal than you would have had otherwise.
With so many nuts and seeds to choose from, you can easily mix and match based on your preferences.
Hemp Seeds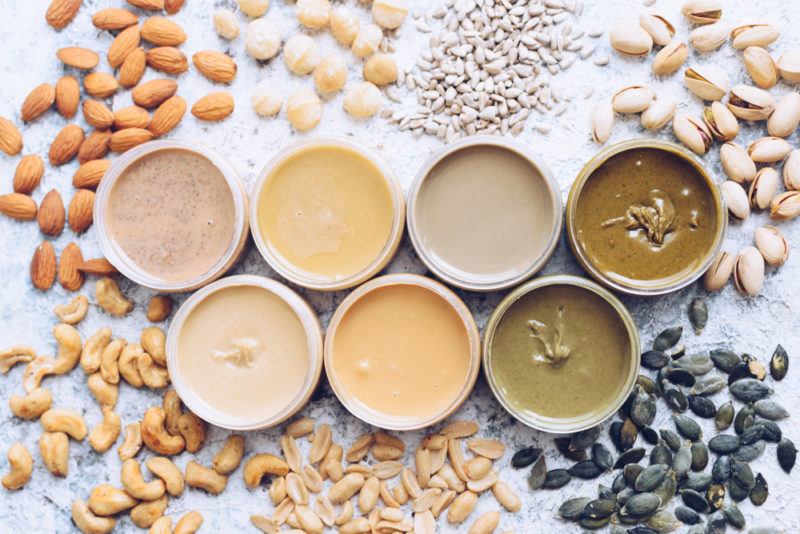 We already mentioned seeds, but hemp seeds are special enough to deserve their own mention. The seeds come from the Cannabis sativa plant, but they don't have any psychoactive effects. However, they are rich in nutrients. They also act as a good source of protein and healthy fats too.
The nutrient profile of hemp seeds is so powerful that they are often considered a superfood. They taste good too, with a slight nutty flavor that complements many meals.
Most of the time, you'll be buying hemp hearts, which are shelled hemp seeds. These are soft and can easily be scattered on top of your overnight oats or mixed in with the other ingredients.
Hemp seeds won't trigger a nut allergy, but their nutty flavor makes them a good alternative for people who can't eat nuts.
Nut Butter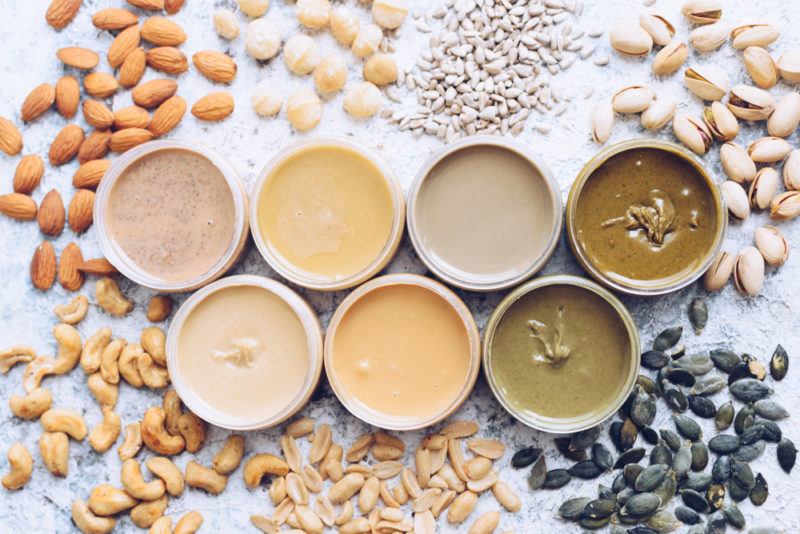 Nut butter is another way to add nutrients to your overnight oats. This tends to be used as a topping, as it doesn't mix well with the other ingredients. Nut butter doesn't have the crunch that you get from using whole nuts and seeds, but this could be a good thing in some situations.
Peanut butter is, of course, the easiest option – as it is the cheapest nut butter on the market. If you're going to use peanut butter, make sure that you pay attention to the product. You'll want one that is high quality and just uses peanuts and possibly some salt as ingredients.
The same rule applies to other nut butters too. Look for brands that have few ingredients. If they do have additions, like chia seeds, make sure that these are whole foods rather than additives.
If you can find other nut butters at a good price, they are worth trying. Each type has its own balance of nutrition and flavor. You may find that you enjoy some much more than others.
Flaked Coconut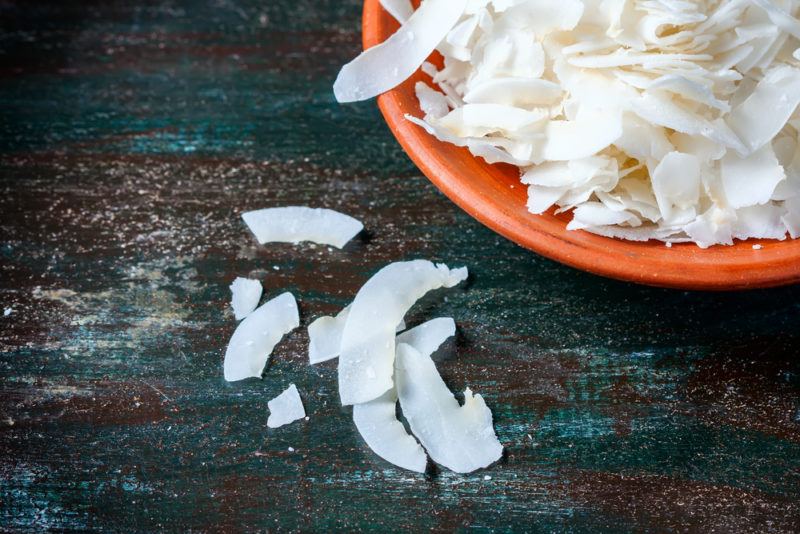 Flaked coconut is an easy topping for overnight oats. You could even include it mixed in with the rest of the ingredients, if you wanted to.
The flaked coconut would perfectly complement a recipe that uses coconut milk as the liquid. But, don't worry if you used another type of milk instead, the flaked coconut would still taste good. The same is true if you use shredded coconut.
Try pairing coconut with tropical ingredients to create a meal that delights the taste buds.
Pumpkin Puree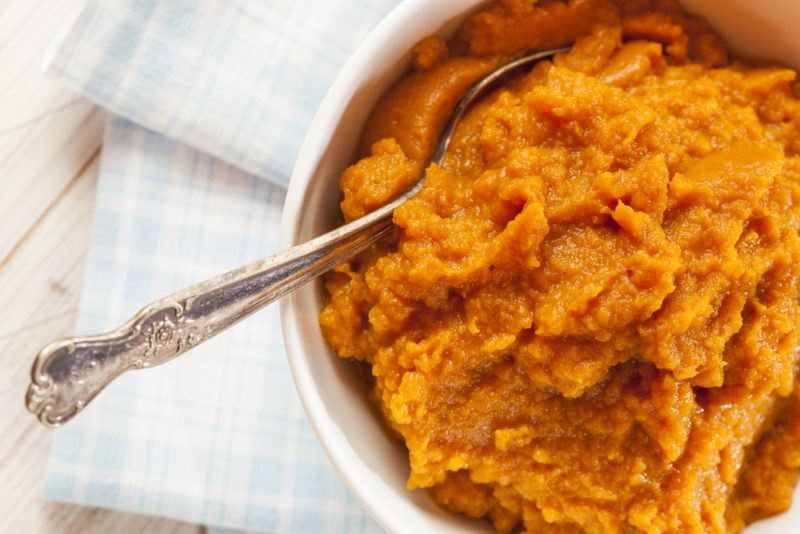 Pumpkin puree is an easy way to create a seasonal overnight oats meal. You'll generally be using around half a cup of pumpkin puree, ideally a type that just contains pumpkin and no other ingredients.
The flavor isn't the only reason to rely on pumpkin puree either. The puree creates an attractive color for your oats. You're also getting benefits from the healthy compounds in pumpkin, including beta carotene.
Using pumpkin pie filling is also an option. This tends to contain pumpkin puree, various spices, and sugar. While this addition can make your overnight oats taste good, you face a familiar problem where it is difficult to control the sweetness of the finished meal.
Pumpkin Pie Spice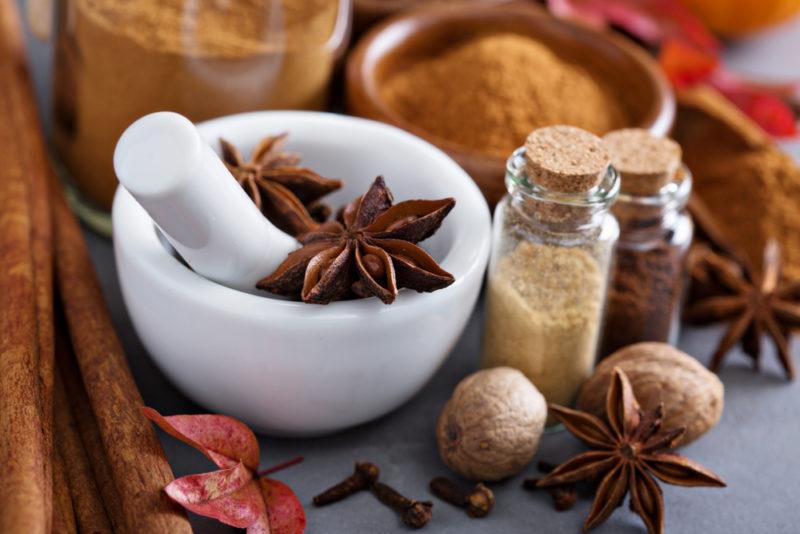 Rather than using pumpkin pie filling, try including pumpkin puree and pumpkin pie spices in the same overnight oats jar. This combination gives you a similar flavor profile as with pumpkin pie filling, but you get to control the sweetness of your oats.
You get more control over the overall flavor too. You might find that you want the pumpkin puree to be the dominant flavor, in which case you would use less pumpkin pie spice. Alternatively, you could focus on more spice and less puree.
And, of course, using pumpkin pie spice isn't your only option. Some people might choose to use spices individually. This provides even more control over the final flavor profile. Some of the main species that you'll see are cinnamon, nutmeg, and cloves. These three act as a good starting point. You can always add other spices later if you want to.
Chai Spice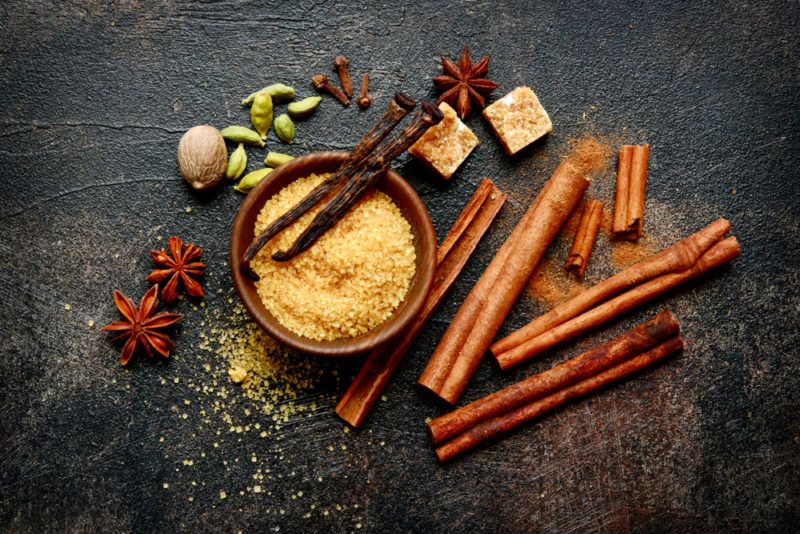 The spices that you use to make chai tea can be a fun choice for overnight oats as well. You may be able to find a mix of these in the store, but make sure that you get one that contains the spices only (you don't want to be soaking your oats with tea leaves).
If you can't find a spice mix or don't want to, you could create your own version. Chai spice is simply a combination of common spices, including options like cardamom, allspice, cinnamon, nutmeg, cloves, and ginger.
Each version of chai spice is slightly different than the next, so you can play around with the quantities until you get the flavor balance that you want. Just be a little careful with the cloves, as cloves have a strong flavor. They can easily be overpowering, particularly if they're fresh.
Protein Powder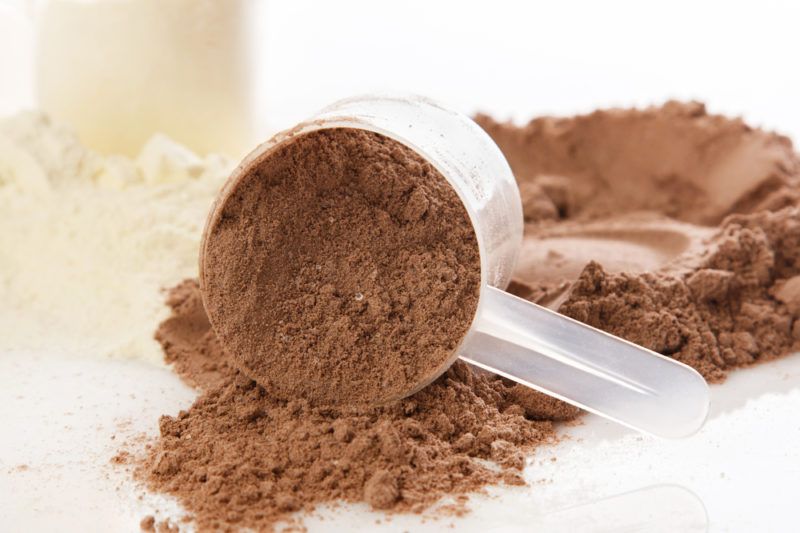 Protein powders are common smoothie additions, as they're an easy way to increase your protein intake. There are various types of protein powder to choose from, including some that only use plant-based ingredients and others that rely on animal products instead.
Stirring some protein powder into your overnight oats is a simple way to up the protein content. You might also be getting some extra flavor and nutrients from your protein powder, depending on the product that you're using.
Once again, choosing an unsweetened version is the easiest choice. This way there's no risk that your oats will end up being too sweet.
But, that being said, some recipes do rely on flavored and sweetened protein powder. The style can work well if you know that the protein powder isn't too sweet for you and don't add many other sweet ingredients. Using a flavored protein powder is also a simple way to make your overnight oats taste amazing, so it's a good choice if you don't want to follow a complicated recipe.
Chia Seeds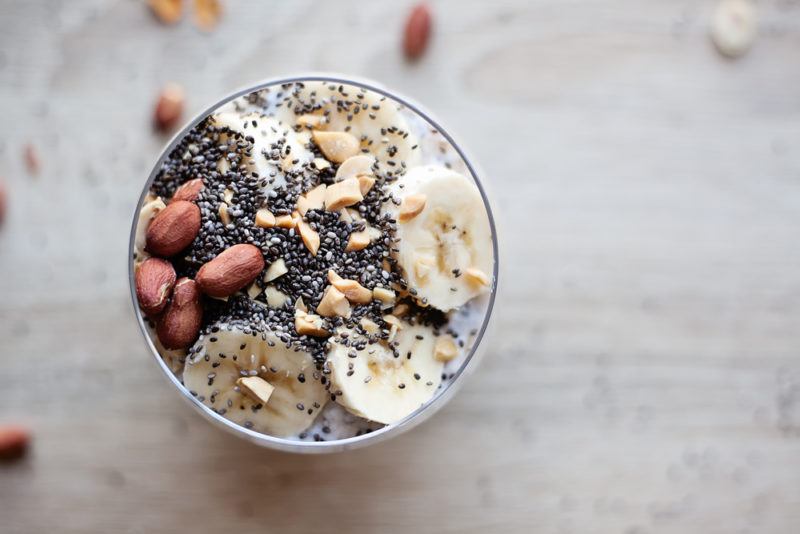 Chia seeds have two major benefits in overnight oats. The first is that they add important nutrients, including fiber. The second is that they help to thicken the oats. This happens because chia seeds become gelatinous when they are soaked in liquid.
The gelatinous nature of chia seeds doesn't appeal to everyone, but this isn't as noticeable in overnight oats as it is a chia seed pudding. After all, oats are the main ingredient here and there are more oats in the recipe than chia seeds.
Flax Meal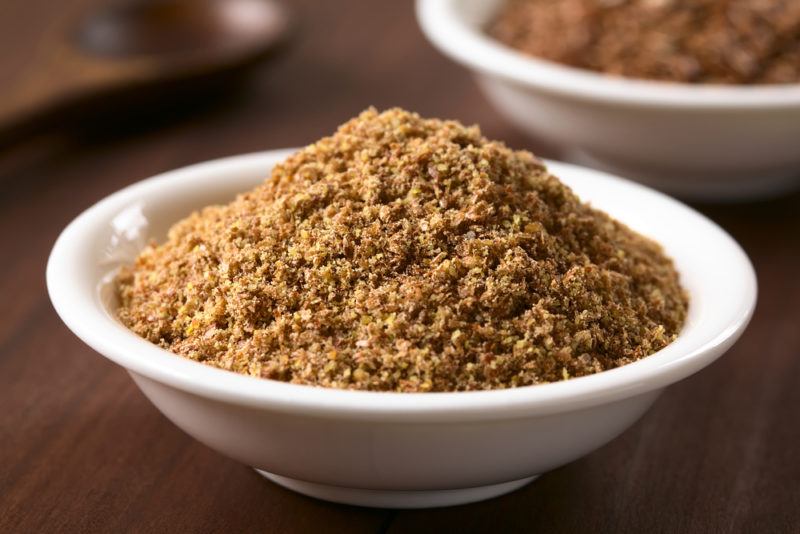 Flax meal is another ingredient that helps to thicken the overnight oats, while also offering fiber. This could be perfect if you don't like the texture of chia seeds or don't happen to have any on hand.
Using a thickening agent isn't essential. If you plan to skip a thickener, try to decrease the liquid in your recipe by around a quarter of a cup. This change should be enough to give you the texture that you're looking for.
Carrots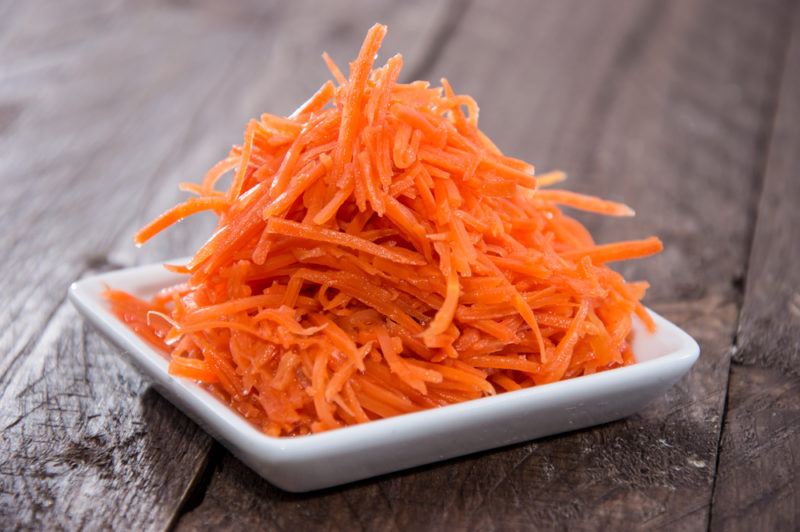 Here's an interesting idea, try adding some shredded carrots into your overnight oats. If you use ingredients like cinnamon, honey, and yogurt, you end up with a breakfast that tastes a lot like carrot cake.
Some recipes (like this one) take the idea one step further and even include some cream cheese as an ingredient. The cream cheese is the final step in creating the carrot cake flavor.
Cream Cheese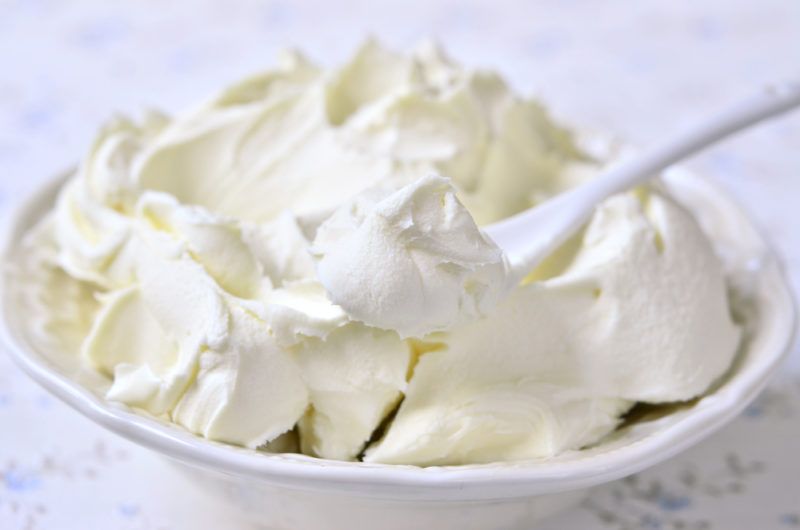 For that matter, you'll often see cream cheese in overnight oats recipes that try to mimic the flavors of cheesecake. Most of the time you'll only be including a few tablespoons of the cream cheese. That's just enough to give you a cheesecake-like flavor, without creating a weird texture.
You'll generally need to soften the cream cheese first, as this makes it easier to blend in with the other ingredients.