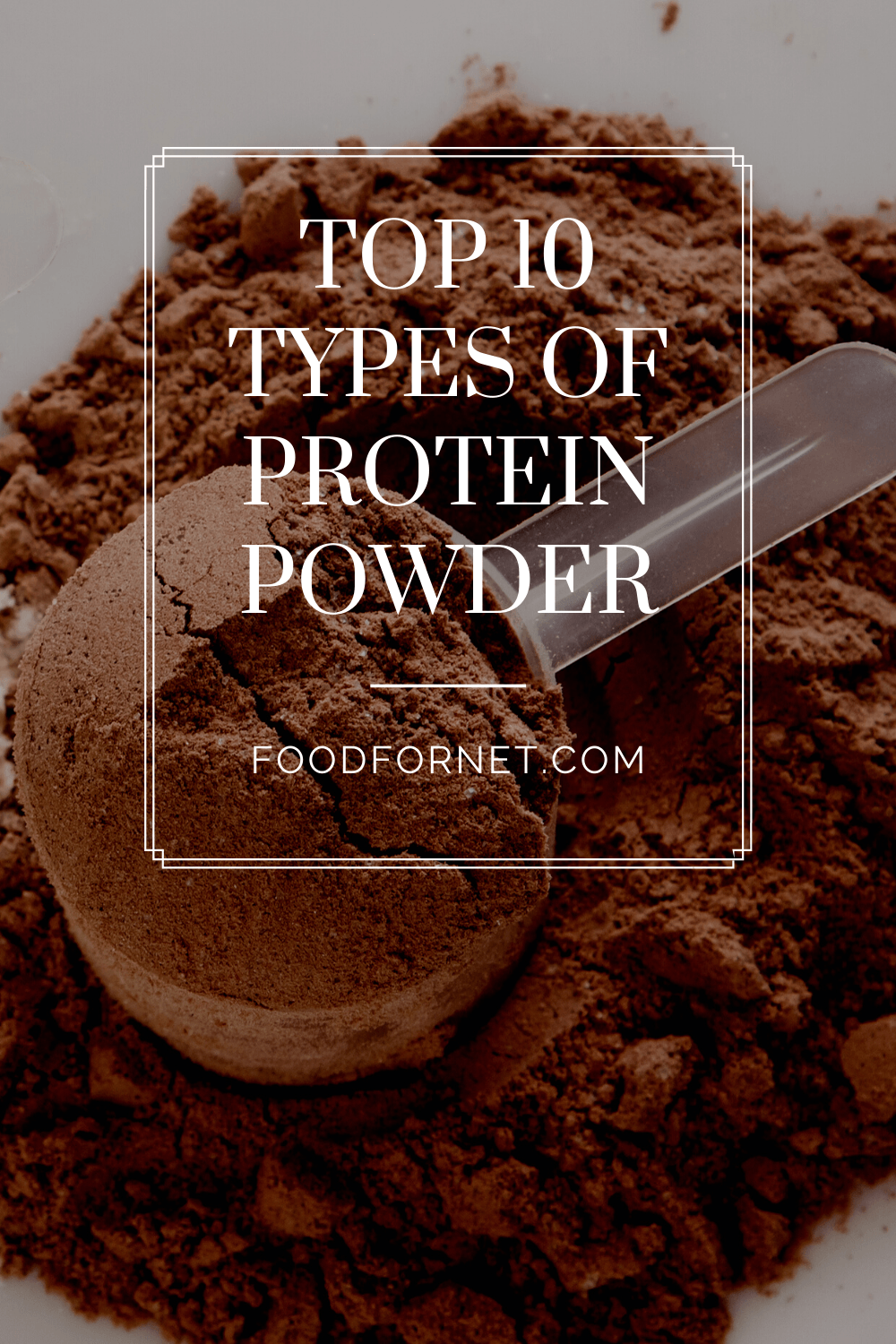 Protein powder is one of the easiest ways to get more protein into your diet. You simply need to add a scoop or two into a smoothie. Doing so will often give you 20 grams of protein, if not more. There are even baking recipes that use protein powder, allowing you to make healthier versions of your favorite treats. But first, you need to get your head around the different types of protein powder.
There are quite a few of these to choose from these days and they all have their own distinct properties. Some, like pea and hemp protein, are plant-based sources of protein, while others are animal-based instead.
In this post, we're drilling down into the differences between the protein powders, focusing on their nutritional profiles. We also talk about the advantages and disadvantages of each type. After all, you want to be using the best protein powder for your needs.
Once you've worked out the type of protein powder that you want to use, check our list of other healthy smoothie additions.
Before we dive into the list, let's talk about the forms of protein powder. You'll typically find protein concentrates, protein isolates, or protein hydrolysates. The basic extraction process creates protein concentrates, which are generally between 60% to 80% protein.
An additional filtering process refines the protein powder, leading to protein isolates instead. Protein isolates are much higher in protein, often with between 90% to 95% protein. Finally, protein hydrolysates have been through even more extra steps, which breaks down some bonds and means that the protein is more quickly absorbed.
Types Of Protein Powder
Whey Protein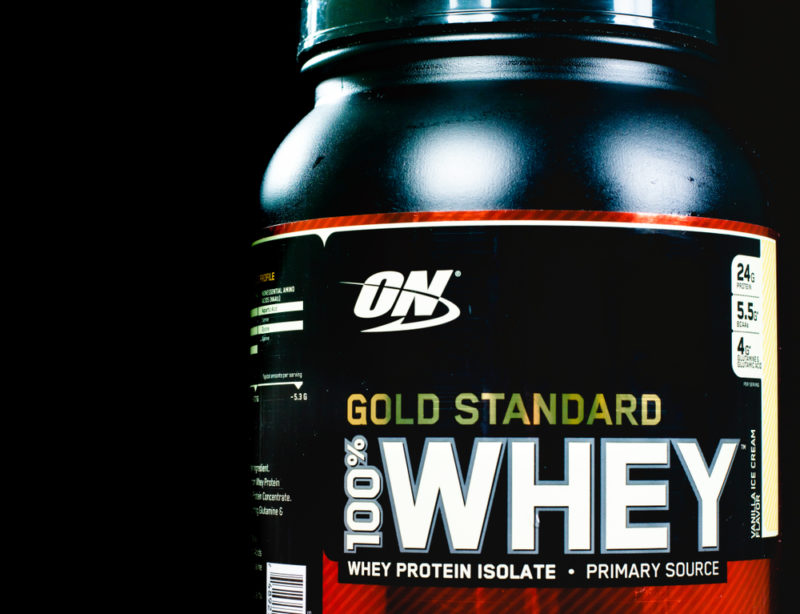 Whey protein powder is derived from milk. Specifically, whey is produced during the cheesemaking process. This whey then acts as the base ingredient for the protein powder.
Whey is often called the most potent type of protein powder, partly because it is a complete source of protein. This means that it contains all of the essential amino acids.
There are other benefits too. For one thing, whey is quickly digested, making it powerful for people who are working on gaining muscle. Whey is rich in branched-chain amino acids (BCAAs) too. These are also relevant for muscle growth.
Research has linked whey protein supplementation to increased muscle growth, with suggestions that whey protein is more powerful than other types of protein.
Because whey is made from milk, whey protein concentrate does contain lactose, making it unsuitable for anyone who is lactose intolerant. However, most of this lactose is lost during the processing that creates whey protein isolate. As such, the isolate version of the protein contains barely any lactose.
Many people with lactose intolerance find that they can still use whey protein isolate without any problems at all. A subset of people do still have issues with whey protein isolate, so you'll need to experiment for yourself.
Of course, the isolate version of the protein powder is more expensive. You'll also need to pay close attention to the ingredients label for the product. Some brands include a combination of protein concentrate and protein isolate. This won't always be obvious from the front of the container.
Finally, the fact that whey protein powder comes from milk makes it unsuitable for vegans. Milk has also become somewhat controversial in recent years, with concerns that dairy contributes to inflammation. Some groups also feel that including milk from another animal in our diet simply isn't a good plan.
So, while whey is popular and often considered to be the optimum type of protein, it only works well for some people.
Casein

Casein is another type of protein that is found in milk. It behaves differently than whey protein and tends to be digested much more slowly. This effect happens partly because casein slows down the emptying of your stomach. It takes longer for the amino acids to be absorbed into your bloodstream too.
The slower digestion may make casein less effective than whey for muscle development. However, casein could theoretically help people to stay full for longer – an important effect for anyone trying to lose weight.
Casein powder isn't nearly as popular as whey protein powder. In fact, it's rare to find products that just contain casein. The most common approach is a product that contains a combination of whey and casein. While the combination of the two does have some advantages, it might not always be what customers expect.
Collagen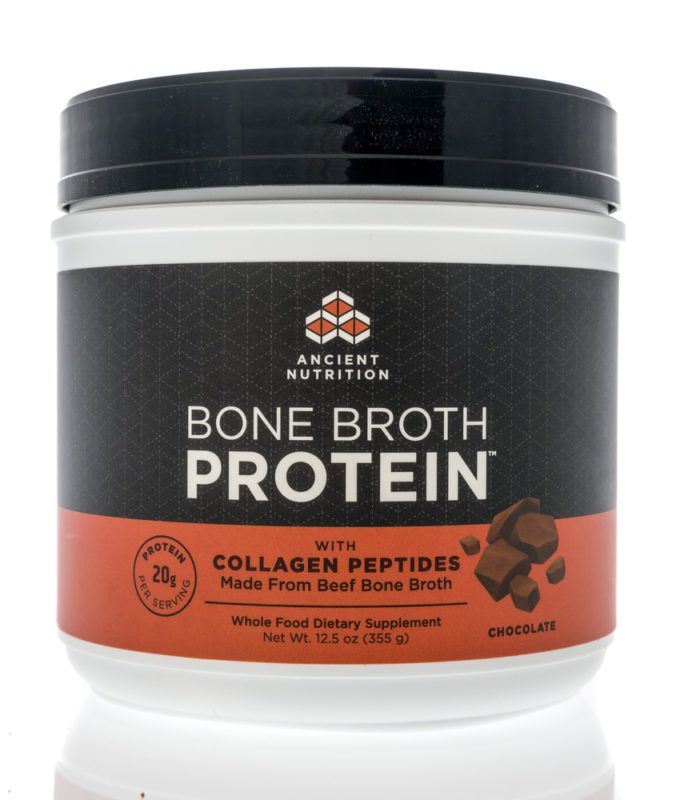 Collagen is a structural protein that plays a key role in our muscles. It is one reason that bone broth has become so popular, but supplementing with collagen is another angle. Collagen supplements may help to promote muscle growth and function, especially after exercise.
Collagen may have other benefits too, including the potential to improve the appearance of skin and reduce aging. Studies on collagen are still in their early stages, but even so, the supplement remains popular.
Because collagen is a protein anyway, collagen supplements are naturally high in protein. However, collagen is more expensive than other types of protein, so serving sizes tend to be smaller.
For example, a serving of whey protein powder might contain somewhere from 20 grams to 30 grams of protein per serving, while a serving of collagen protein may contain closer to 10 grams of protein.
As such, the collagen is the main reason to take this type of supplement. The protein content is a secondary benefit.
You'll also find some versions where the supplement is bulked out by other types of protein. This type of product gives you the benefits of collagen, while still providing adequate levels of protein.
Egg White Protein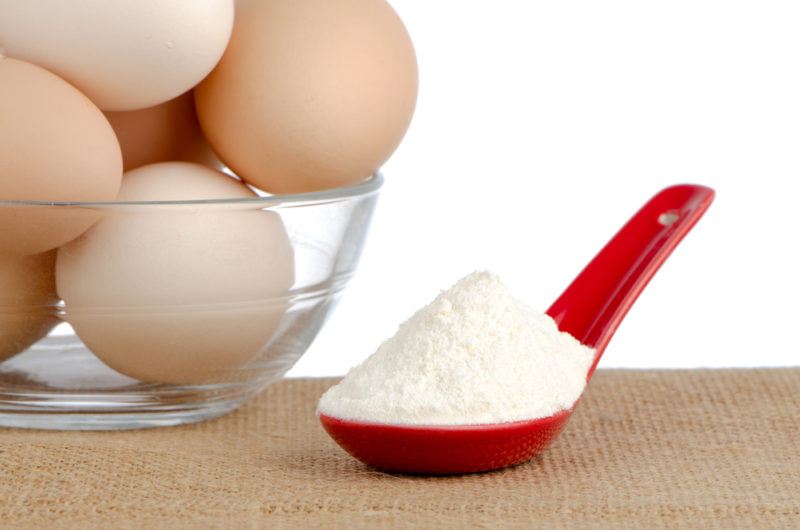 Egg white is the other main animal-based protein that you'll find. The reliance on egg whites means that you're not getting as much fat as you would with a whole egg. This difference can make egg protein less filling than eating an egg itself, but does decrease the calorie content too.
As an animal-based food, egg white protein is a complete source of protein. So, you're getting all the essential amino acids from egg whites – the ones that your body can't make itself. Plus, egg white is lactose-free, making it a good choice for people who can't tolerate whey.
The flavor is another thing to consider. Egg white protein powder tends to be fairly neutral and can be easily flavored. Many egg white protein powders mix well too. In contrast, some people struggle with the flavor of whey protein powder, which can be distinctive.
As always, it's worth checking the reviews for any egg white protein powder that you plan to buy. While many seem to mix well and taste good, there are exceptions.
Pea Protein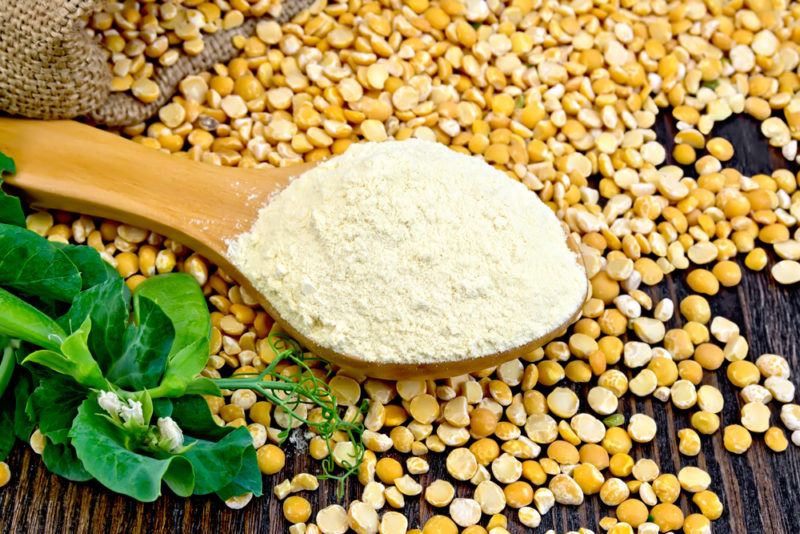 Pea protein powder tends to be made from yellow split peas. It is another good source of BCAAs, making the protein powder very relevant for muscle building.
Some research suggests that the protein is absorbed faster than casein, but more slowly than whey. It can also affect hunger hormones, helping people to feel full for longer.
The biggest limitation with pea protein is the amount of research. There haven't been many studies on the protein powder, so we know much less about its effects on the body than we do for more popular choices like whey.
Rice Protein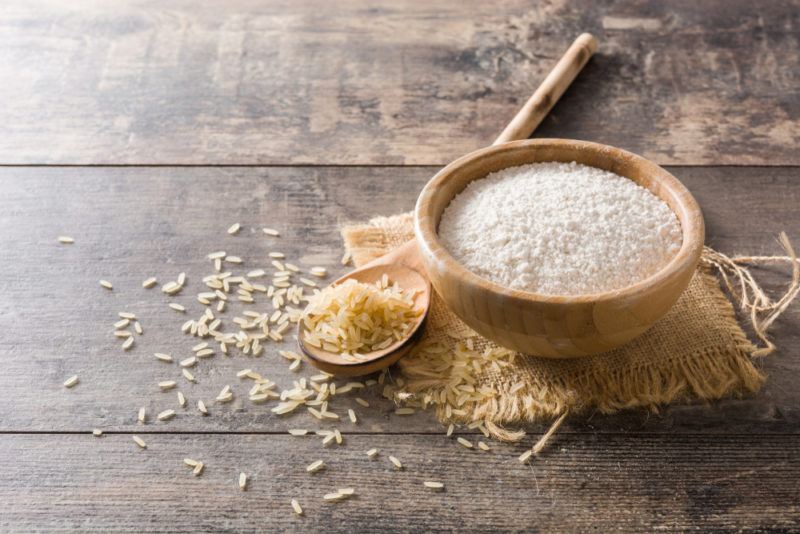 Brown rice protein is a common type and is desirable as a plant-based source of protein. This type of protein powder does contain all the essential amino acids. However, the lysine concentration is low, so rice generally isn't considered a complete source of protein.
Because rice protein is low in lysine and isn't a good source of BCAAs, it is considered inferior for muscle building. Nevertheless, the protein would still be a good choice for many situations, especially for people who cannot tolerate lactose and want to lose weight.
While rice protein has many advantages, there is the risk of arsenic contamination. This is true for any rice-based product. The issue doesn't mean that you need to avoid rice protein powders, but do pay close attention to the brand. Focusing on a reputable brand increases the chance that you'll get a decent product.
Brown rice protein powder is the most common type, but some protein powder brands do use white rice instead. The white rice version is likely to contain fewer nutrients, but may also have risk of arsenic contamination.
Hemp Protein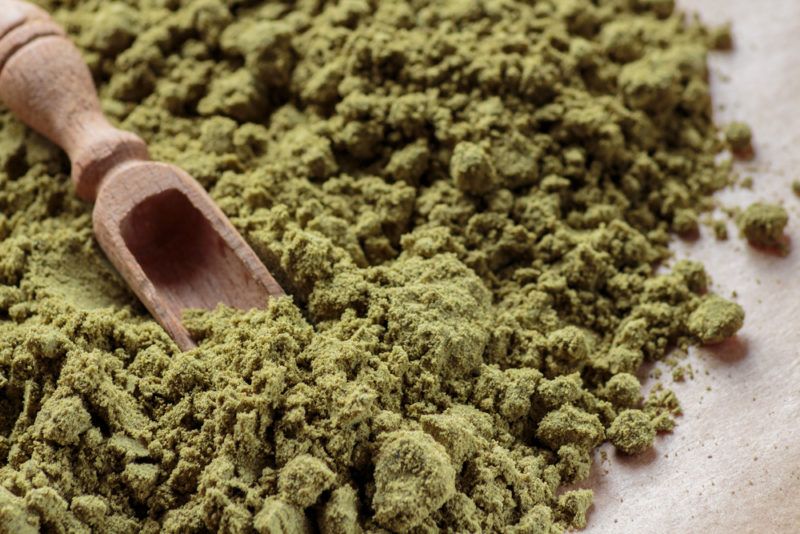 Hemp protein powder doesn't contain the psychoactive compound THC. Still, it does have the other compounds that are found in marijuana, some of which are thought to offer health benefits.
The protein is a good source of plant-based omega-3 fatty acids. This is unusual and is one reason to try the protein powder. While various amino acids are present, hemp is low in leucine and lysine. As such, it is an incomplete source of protein.
Hemp protein powder is also low in protein compared to other types of protein powder. It can also be relatively expensive. These aspects make it a poor choice if protein is your only focus. However, if you're looking for nutrients and plant-based compounds too, hemp could be perfect.
Soy Protein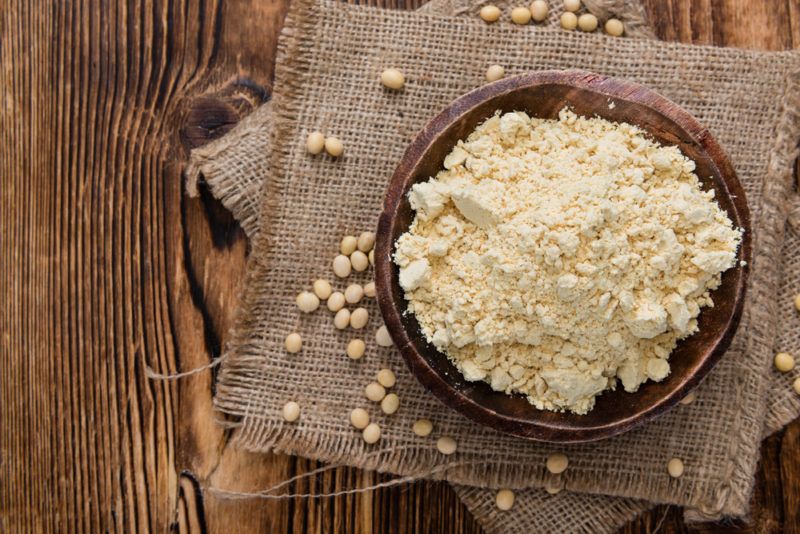 Soy is a popular protein source for vegans, used in soy milk, tofu, tempeh, soy flour, and other products. Soy protein is also unusual in that it acts as a complete source of protein. Most other plant-based protein sources contain limited amounts of at least one type of essential amino acid.
However, soy is also very controversial. Some people are concerned about the levels of phytoestrogens, which could theoretically have adverse effects on male health and on hormone levels.
Genetic modification is another problem, as soy is sometimes genetically modified to produce greater yields. As soy is already such a common source of protein, choosing another type of protein powder may be a more powerful option.
On the flip side, soy is inexpensive. A soy protein powder product may be cheaper than most other options. This could make soy appealing for anyone who isn't concerned about the legume, especially if you focus on brands that are marketed as being GMO-free.
Pumpkin Seed Protein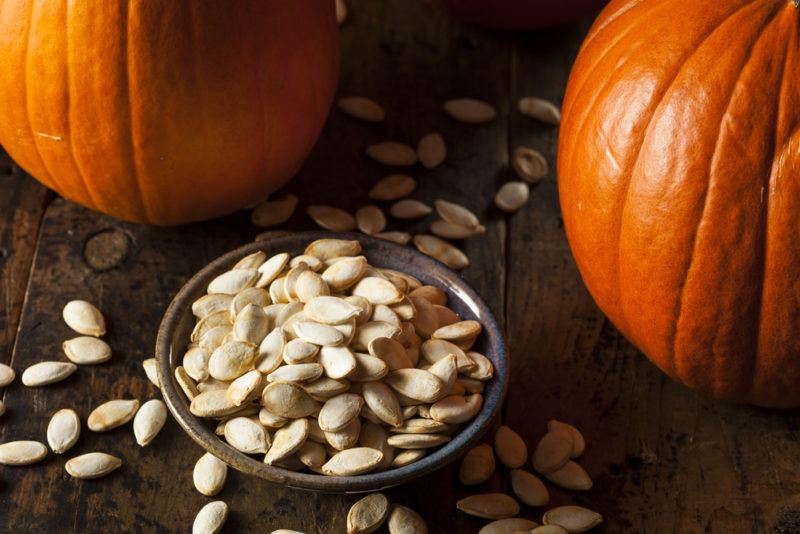 Pumpkin seed protein powder is much less common than the other examples on this list. The amount of protein per serving is also on the low side, with a 30 gram serving of the powder offering around 20 grams of protein.
The protein powder is largely made from the seeds, so it contains a similar nutrient balance to pumpkin seeds themselves. The most significant nutrients include magnesium, iron, and zinc.
This protein powder choice is also significant because it contains high amounts of tryptophan. Tryptophan is a vital amino acid, one that may help to promote sleep and improved moods.
Plus, pumpkin seed powder ends up being a digestible source of protein that is suitable for most diet types. There aren't any controversies surrounding pumpkin seeds either, making it easier to feel good about using this type of protein powder, compared to options like brown rice, soy or whey.
Mixed Proteins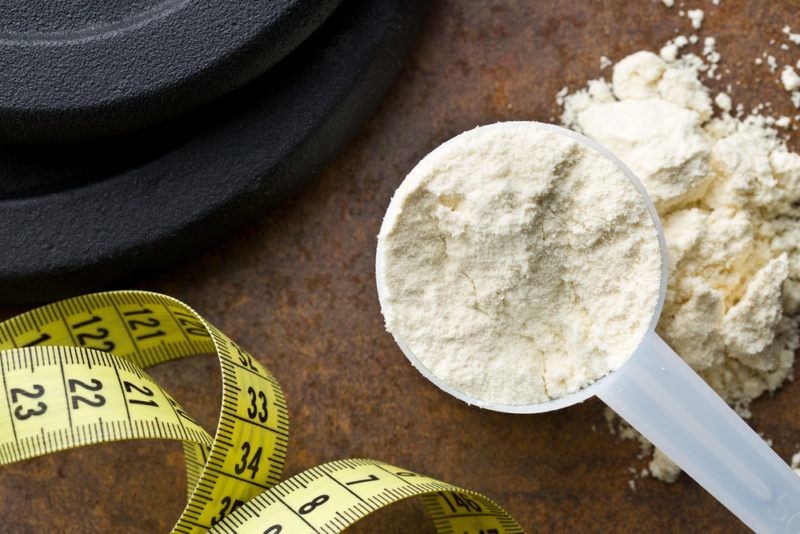 Many protein powders contain a mixture of two or more different protein sources. This is a great way to maximize the benefits of the different protein powders and minimize any disadvantages.
The pattern is most widespread with plant-based protein sources. Combining two or more sources of plant protein helps create a protein powder that has all the essential amino acids, without using any animal protein at all. Some such products will include other sources of protein too, like flaxseeds and chia seeds.
Some brands combine plant and animal-based sources of protein. This may be done to create a desirable texture and flavor, or to make the powder more affordable. For example, some protein powders may contain some whey concentrate, some whey isolate, and some rice protein powder.
While mixed protein powders can be more powerful than protein powders with a single protein source, it's essential to read the ingredients label carefully. There may be unexpected additions, and some protein powders will contain artificial ingredients and undesirable fillers.