Eating well doesn't just involve having a good balance of calories, fat, protein, and carbs. You also need to pay attention to the nutrients in your food, to make sure that you're not missing out on anything important. Getting enough vitamin E rich foods in your diet is one critical aspect of this.
The term vitamin E is actually a little misleading. It doesn't refer to a single vitamin. Instead, there are eight different compounds covered by this term, with alpha-tocopherol being the most relevant one for humans.
Regardless of the specific compound, vitamin E tends to be fat soluble and plays important roles throughout your body. The fat soluble nature of the vitamin means that your body can keep reserves of vitamin E for the future, so you can go above the recommended vitamin E intake some days and below it on other days.
Vitamin E is also powerful as an antioxidant. Getting sufficient vitamin E is important for this reason alone, as antioxidants may protect health in a variety of ways.
In this post, we're taking a close look at the various vitamin E foods. We're focusing on whole food options, rather than fortified foods or heavily processed options that happen to include vitamin E. After all, whole foods are always the best choice for your health.
P.S. Some of these foods can have notable health benefits, like helping to kill cysts or promote growth in kids.
Vitamin E Rich Foods
Sunflower Seeds
Pine Nuts
Almonds
Hazelnuts
Peanuts
Brazil Nuts
Red Pepper
Turnip Greens
Beet Greens
Salmon
Rainbow Trout
Avocados
Mango
Kiwis
Abalone And Snails
Crayfish
Lobster
Butternut Squash
Some Cooking Oils
Sunflower Seeds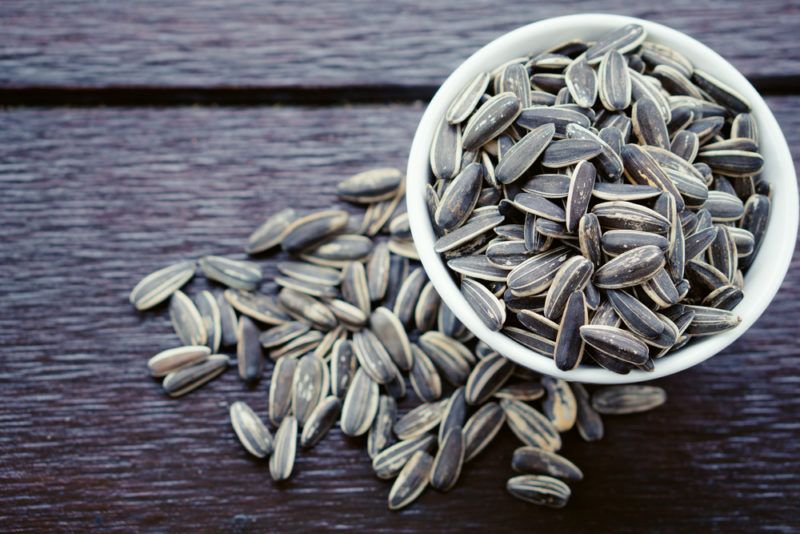 Sunflower seeds are a popular snack choice. They taste delicious when you eat them dry roasted and seasoned. They're also inexpensive and easy to try. Plus, they're one of the best sources of vitamin E that you'll find.
A single ounce of sunflower seeds offers around 50% of your daily vitamin E intake. The vitamin E content is closer to 66% if the seeds are dried but not roasted, as the roasting process destroys some of the vitamin E. Even with that loss, the amount of vitamin E in the roasted seeds remains impressive.
Pine Nuts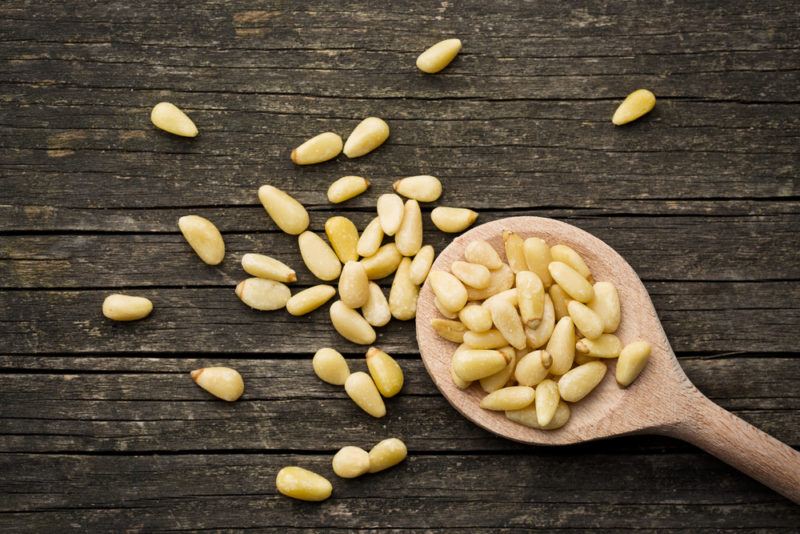 Despite the name, pine nuts are actually a type of seed. They're quite useful, as pine nuts are small and soft, with a subtle flavor. This makes it easy to scatter them on top of meals. Or you can use them to make pesto.
Pine nuts don't have the same amazing vitamin E content that you find with sunflower seeds. You're getting around 20% of your daily intake from an ounce of pine nuts. That's much less than the 50% from sunflower seeds.
Still, there'll be some situations where pine nuts make more sense than sunflower seeds. It's always good to have multiple options at hand. After all, every type of nut and seed has a different nutrient profile.
Almonds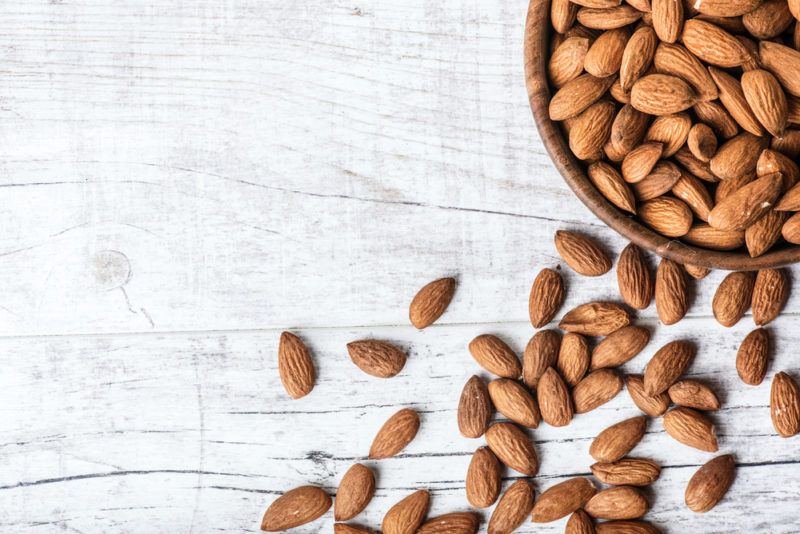 It's easy to see why almonds are so popular. Not only are nuts delicious, but they're rich in many important nutrients as well. Vitamin E is one example. Once again, you're getting close to 50% of your daily vitamin E intake with an ounce of almonds.
This time, the vitamin E content is similar regardless of whether you're eating roasted or raw almonds. This gives you the chance to choose whichever style you prefer.
You can also turn to almond butter. This contains the same nutrients as almonds, you're just eating the almonds in a different form. Almond butter can be more appealing in some situations, as it is easy to use.
But, while almond butter gives you a decent amount of vitamin E, the same isn't true for almond milk. This is because almond milk mostly consists of water. You don't get all that many nutrients from the almonds, especially if you're relying on commercially produced almond milk.
Hazelnuts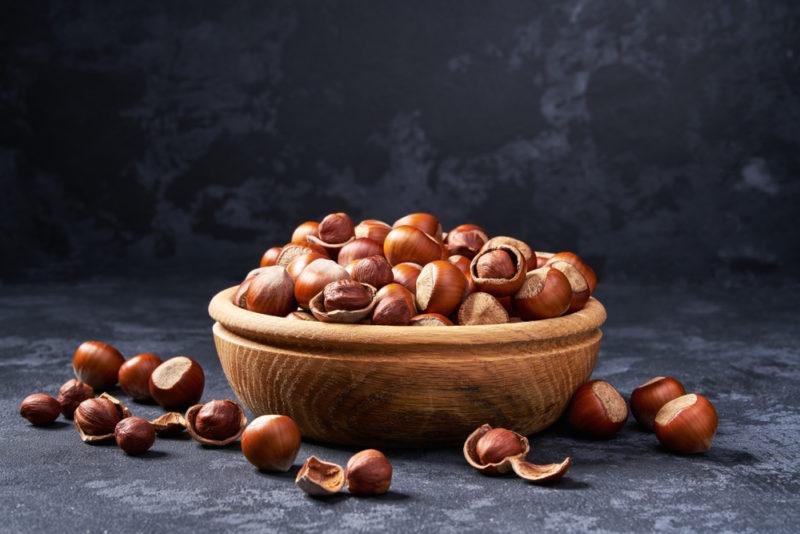 Hazelnuts might not have the same reputation as almonds, but hazelnuts do still contain important nutrients. They're the next best nut for vitamin E, giving you a little less than 30% of your daily intake in an ounce.
You can also turn to hazelnut oil. This type of oil offers many of the same nutrients that you find in hazelnuts, just in a much more concentrated form.
Peanuts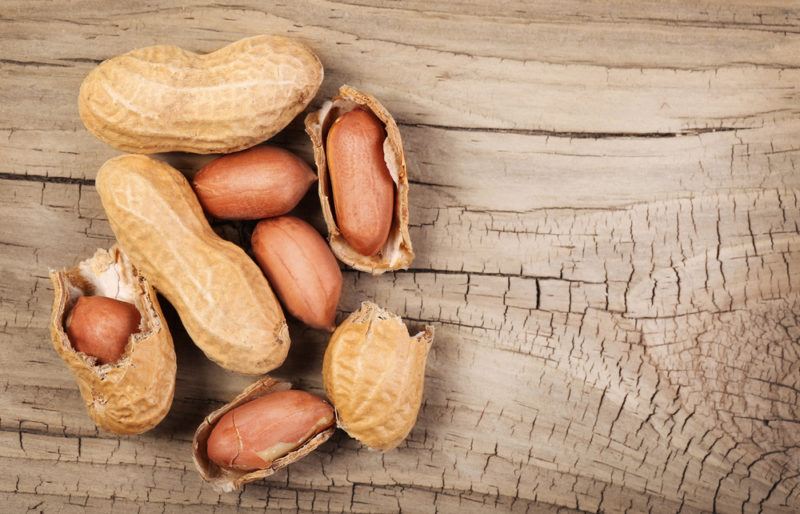 Peanuts are sometimes controversial, as they're technically a legume rather than a type of tree nut. Even so, peanuts do have many of the same benefits that you find with nuts. This includes being nutrient dense and a good source of protein.
Peanuts aren't as powerful as hazelnuts as a source of vitamin E, but you do still get more than 15% of your daily intake in a single ounce. Peanut butter is an easy way to enjoy peanuts and offers plenty of vitamin E, just like the nuts themselves do.
There's another advantage to peanuts too – they're inexpensive. This is perfect if you happen to be on a budget.
Brazil Nuts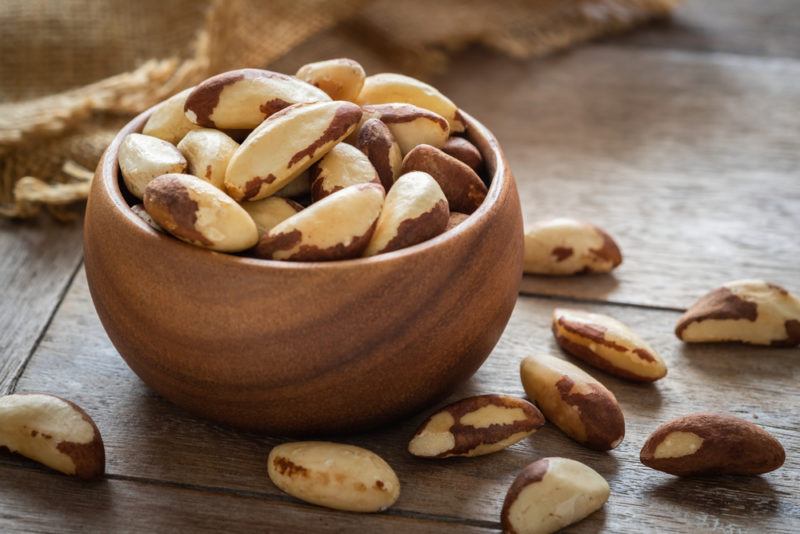 These are the final type of nut that we will highlight. Brazil nuts are interesting, as they are larger than most other nuts and have a different flavor profile too.
They're often thought to be particularly good for male health, as the nuts are high in L-arginine and selenium. L-arginine helps to improve blood flow throughout your body, while selenium is a trace mineral that may increase testosterone and sperm production.
Red Pepper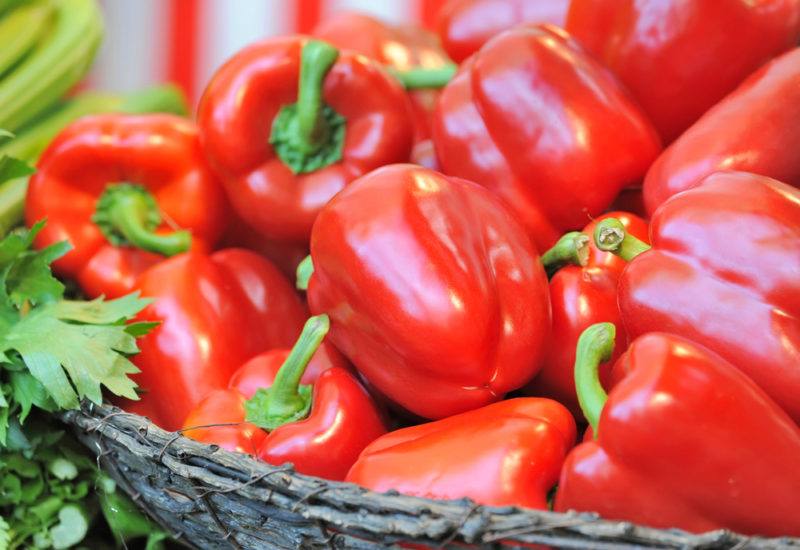 If you're looking for a vegetable source of vitamin E, then red peppers can be an ideal choice. An entire red pepper provides around 13% of your daily vitamin E goal.
This isn't as amazing as the amount of vitamin E present in peanuts, but red peppers are also much lower in calories than peanuts (or any nut, for that matter). So, you can easily add some red pepper to your diet without impacting your waistline.
Red pepper also has a vibrant flavor and an enjoyable crunch when you eat it raw. It can be cooked too, but vitamin E content may decrease with cooking (as is often the case).
Turnip Greens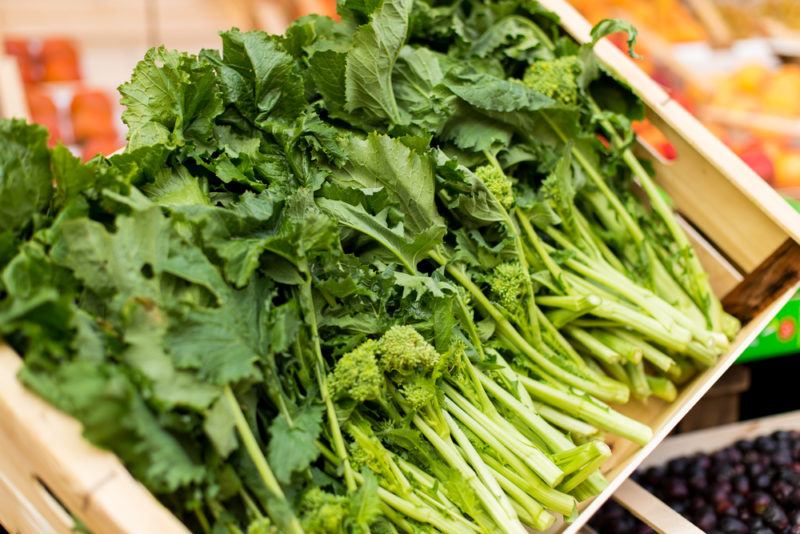 Turnip greens are another vegetable choice, one that is very low in calories and contains a variety of nutrients. This time a cup of the raw greens provides around 10% of your vitamin E intake.
Once again, the cooked greens are likely to be lower in vitamin E than the raw ones. This isn't a serious problem, as there are so many good choices for vitamin E. Including a variety of these in your diet is a sure-fire way to get enough vitamin E every day.
Beet Greens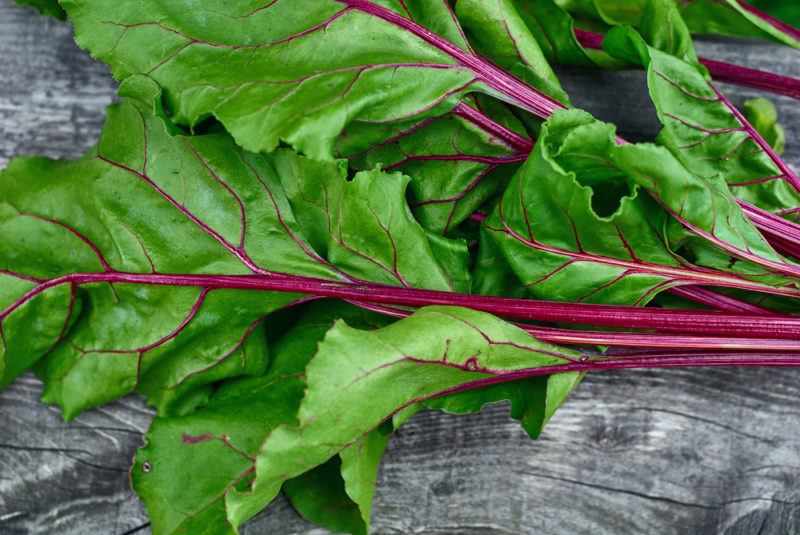 Beet greens are simply the leaves and stems of beets. This part of the vegetable isn't eaten as often as the beets themselves, which is a shame, as beet greens contain many important nutrients. They're actually as good for you as more popular options, like kale or spinach.
With beet greens, you're getting 9% of your daily vitamin E intake from a half cup serving of the cooked greens. This ends up being a similar amount of vitamin E to turnip greens, as leafy green vegetables tend to get more compact as they are cooked.
Salmon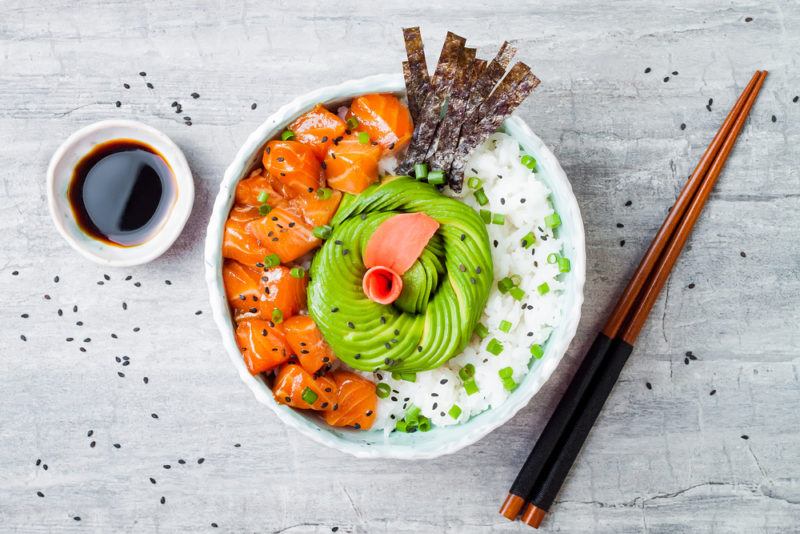 Salmon is good for you in all kinds of ways. The fatty fish is most famous for its omega-3 fatty acid content. Omega-3s are a particularly healthy type of fat, one that has been linked to a wide variety of different health benefits.
The vitamin E content of salmon isn't too shabby either. Half a fillet of Atlantic salmon will provide you with around 2 mg of vitamin E, which is more than 10% of your daily requirements.
The amount of vitamin E will vary somewhat depending on the type of salmon. Wild salmon is generally considered healthier, as it has a better balance of fatty acids and more nutrients. However, you'll still get benefits from farmed salmon, just be sure to focus on a company that has a good reputation.
Rainbow Trout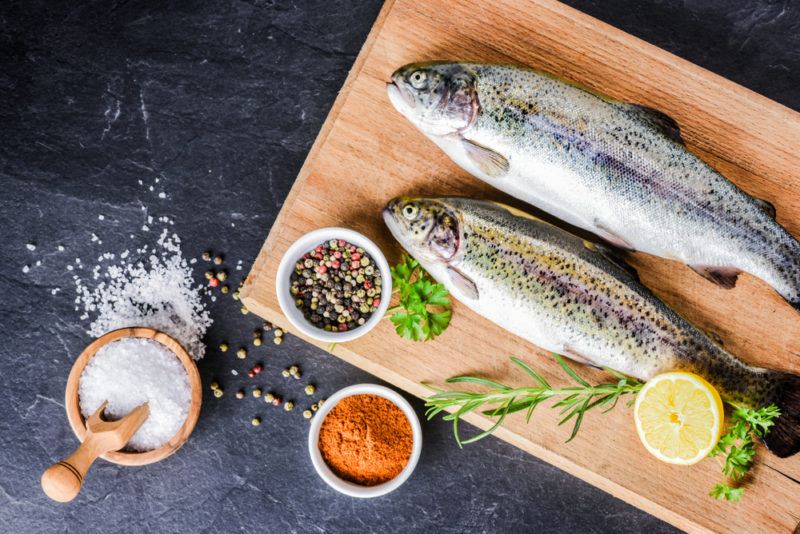 Trout mightn't have the same amazing reputation as salmon, but it is still a very healthy fish. In fact, any type of fish is a good source of protein and healthy omega-3 fats.
Rainbow trout features on this list because it is another good choice for vitamin E. This type you're getting around 13% of your daily vitamin E intake from one fillet of the fish.
Avocados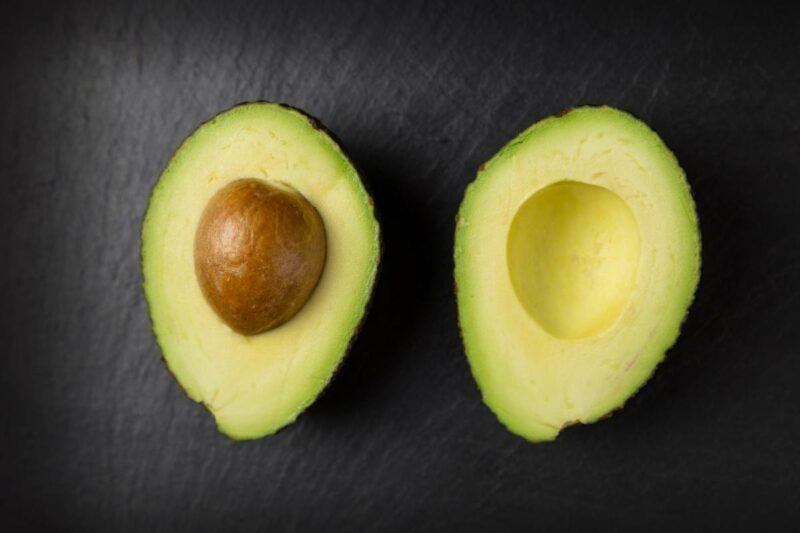 Avocados, like salmon, are a powerful source of healthy fats. However, avocado doesn't offer omega-3 fatty acids. It is rich in monounsaturated fat, including oleic acid, which is the same type of healthy fat that you find in olive oil.
The vitamin E content in half an avocado is similar to the vitamin E in half a fillet of salmon. This could make avocado a better choice in some situations.
Or, you could always enjoy avocado and salmon in the same meal. Why not? The flavors and textures of the two foods combine very well with one another.
Mango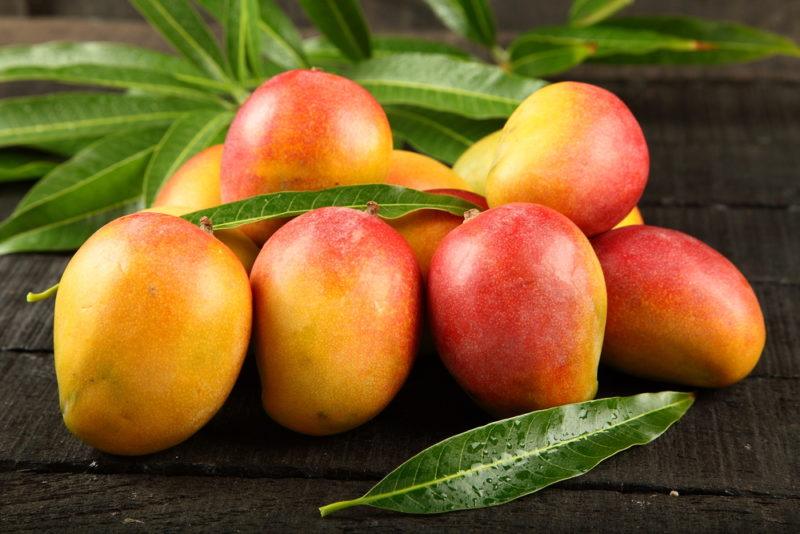 Mangos are a delicious type of fruit and have a unique flavor that you won't find elsewhere. They can be eaten on their own or added to drinks and meals to create a tropical flavor.
While mangos aren't as powerful as some of the other vitamin E sources on this list, they're not too bad either. You get around 10% of your daily intake from half of a mango. That's pretty good if you happen to love the flavor of the fruit.
Kiwis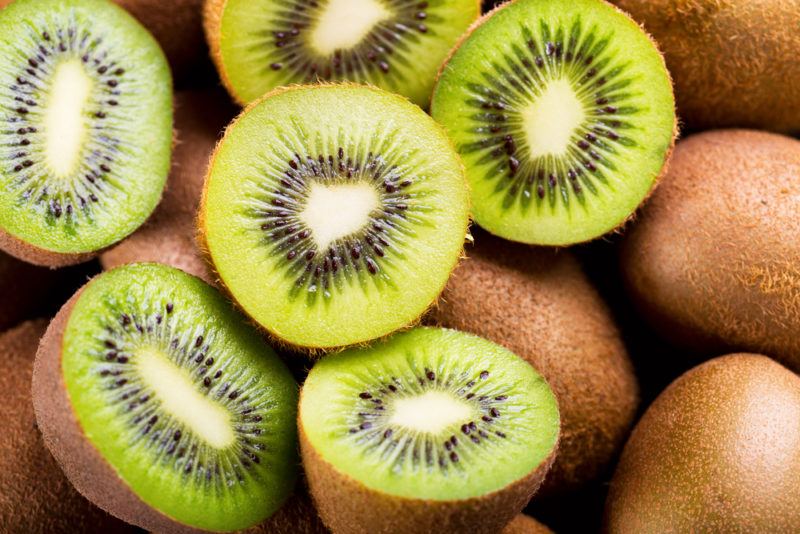 While we're talking about fruit, kiwis (also known as kiwifruit) are another choice. This time you're just getting around 7% of your daily intake. Still, kiwis are pretty small, so you might be eating multiple fruits in a serving.
Abalone And Snails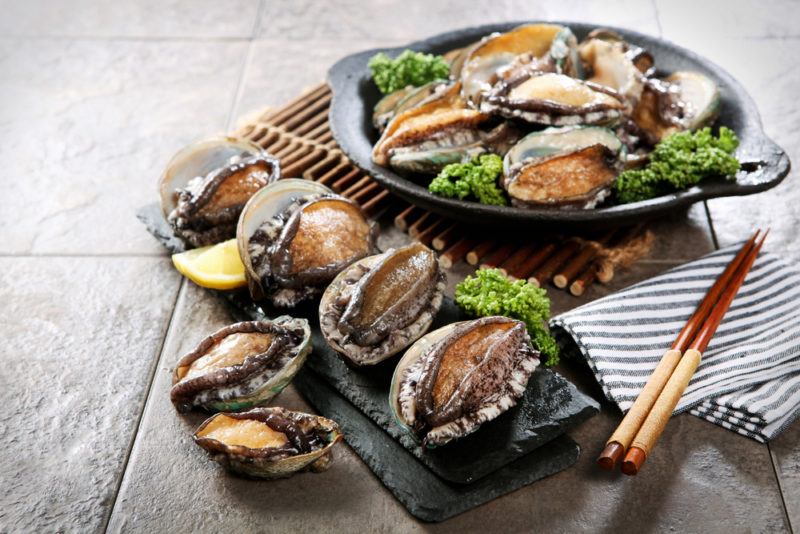 Abalone is the general name for sea snails, while snails are, quite simply snails. Neither is a common addition to lists of nutrient rich foods, but both types of snails are good sources of vitamin E.
Abalone actually tops this list, providing more than 20% of your daily vitamin E intake in a 3-ounce serving. Regular snails contain upwards of 25% of your intake for the same serving size, although you might not be eating 3 ounces of them at a time.
Crayfish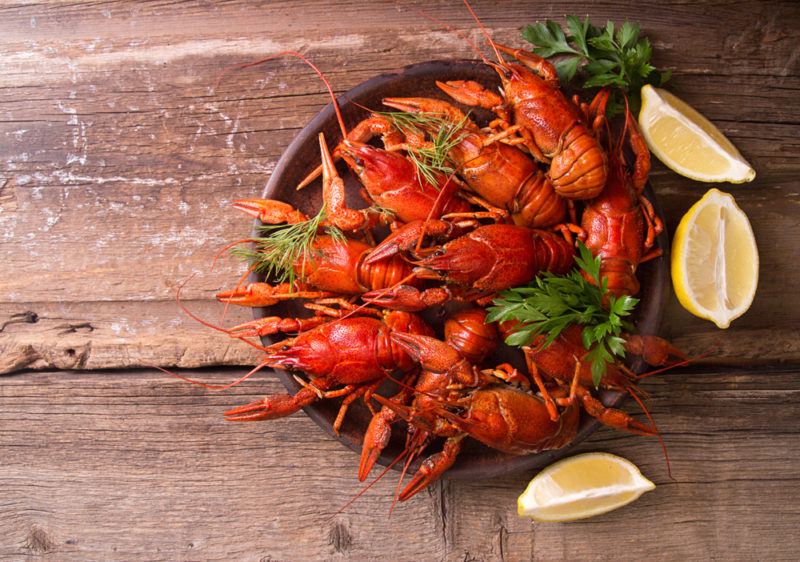 Crayfish are another interesting choice. The vitamin E content isn't as stunning this time, as you're getting roughly 8% of your daily value for a 3-ounce serving. Still, if you can get it, crayfish is a valuable addition to your diet.
It doesn't just contain vitamin E and other important nutrients, but it also happens to be delicious. For that matter, most people probably eat crayfish for the flavor of the shellfish, rather than for nutrients.
Lobster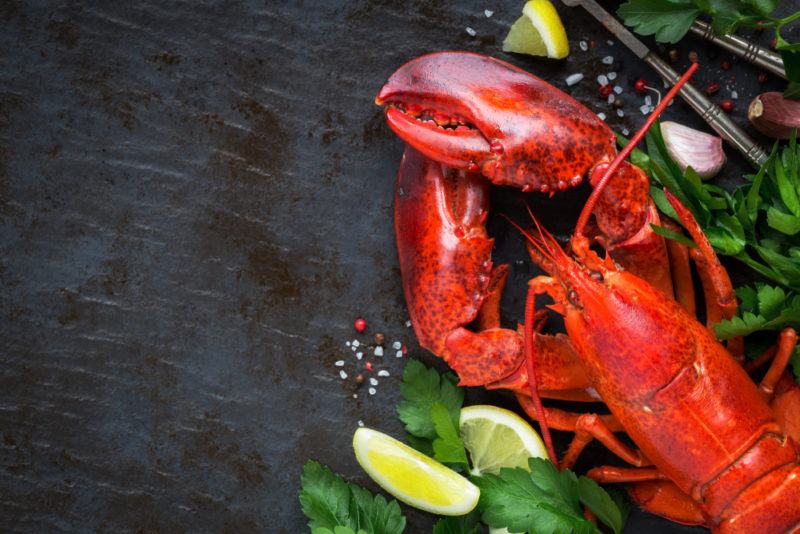 We've already talked about crayfish, so seeing lobster on this list shouldn't be too surprising. The amount of vitamin E is similar between the two types of seafood, allowing you to choose whichever option you prefer.
Butternut Squash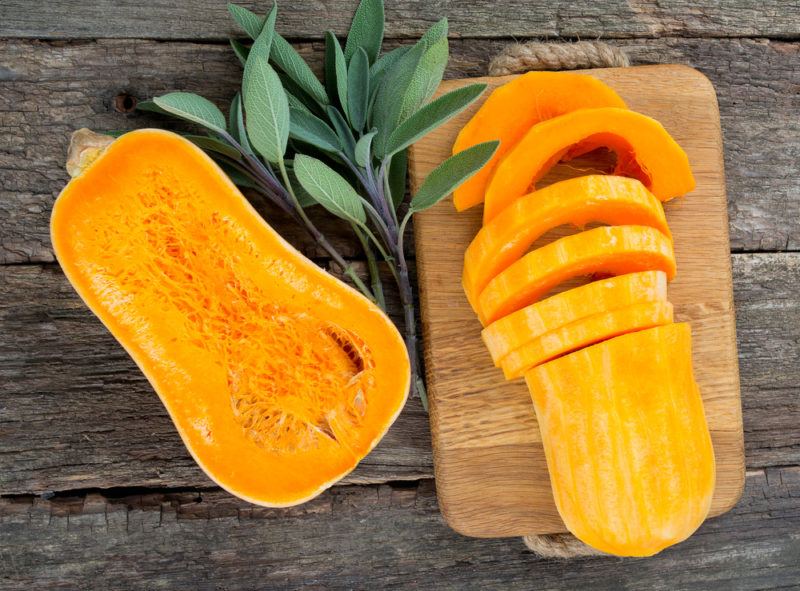 When cooked, butternut squash offers around 9% of your daily vitamin E intake in a half cup serving. You could easily be having more than half a cup at a time, especially if you are being creative with the vegetable.
For example, spaghetti squash can be used as a low carb pasta alternative. The vegetable performs surprisingly well in this role. You might even find that you prefer it to the starchiness of real pasta.
Some Cooking Oils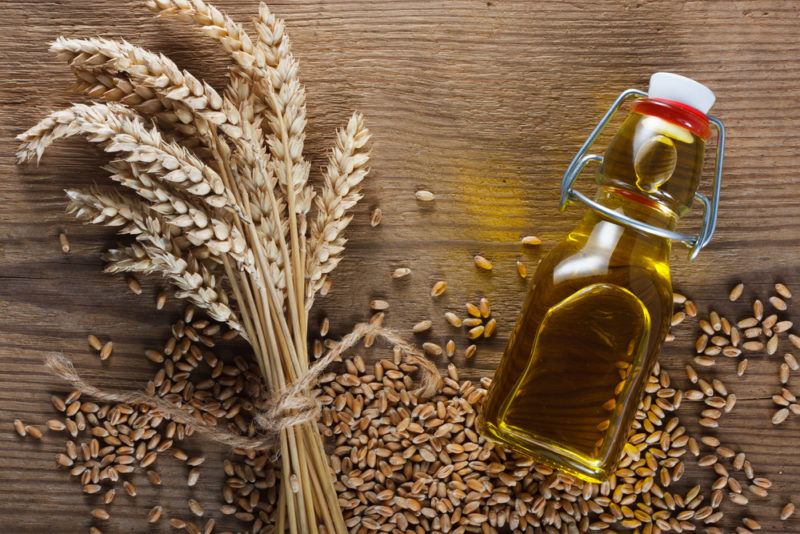 While they're not technically a type of food, cooking oils do deserve a special mention for their vitamin E content. Even when you're not using much of the oil at a time, some of the options are powerful indeed.
Wheat germ oil is easily the most significant, providing more than 130% of your daily vitamin E intake from a serving of just a tablespoon. The next type is hazelnut oil. This isn't as impressive, but you're still getting more than 40% of your daily intake from a tablespoon of the oil.
Sunflower oil, almond oil, safflower oil, and cottonseed oil are all worth considering too. Each of these offers more than 30% of your daily vitamin E intake in a tablespoon.
Other oils are less powerful, but even a tablespoon of canola oil provides more than 15% of your vitamin E intake. Because most people use some type of cooking oil, an oil can be one of the easiest ways to increase your vitamin E intake.