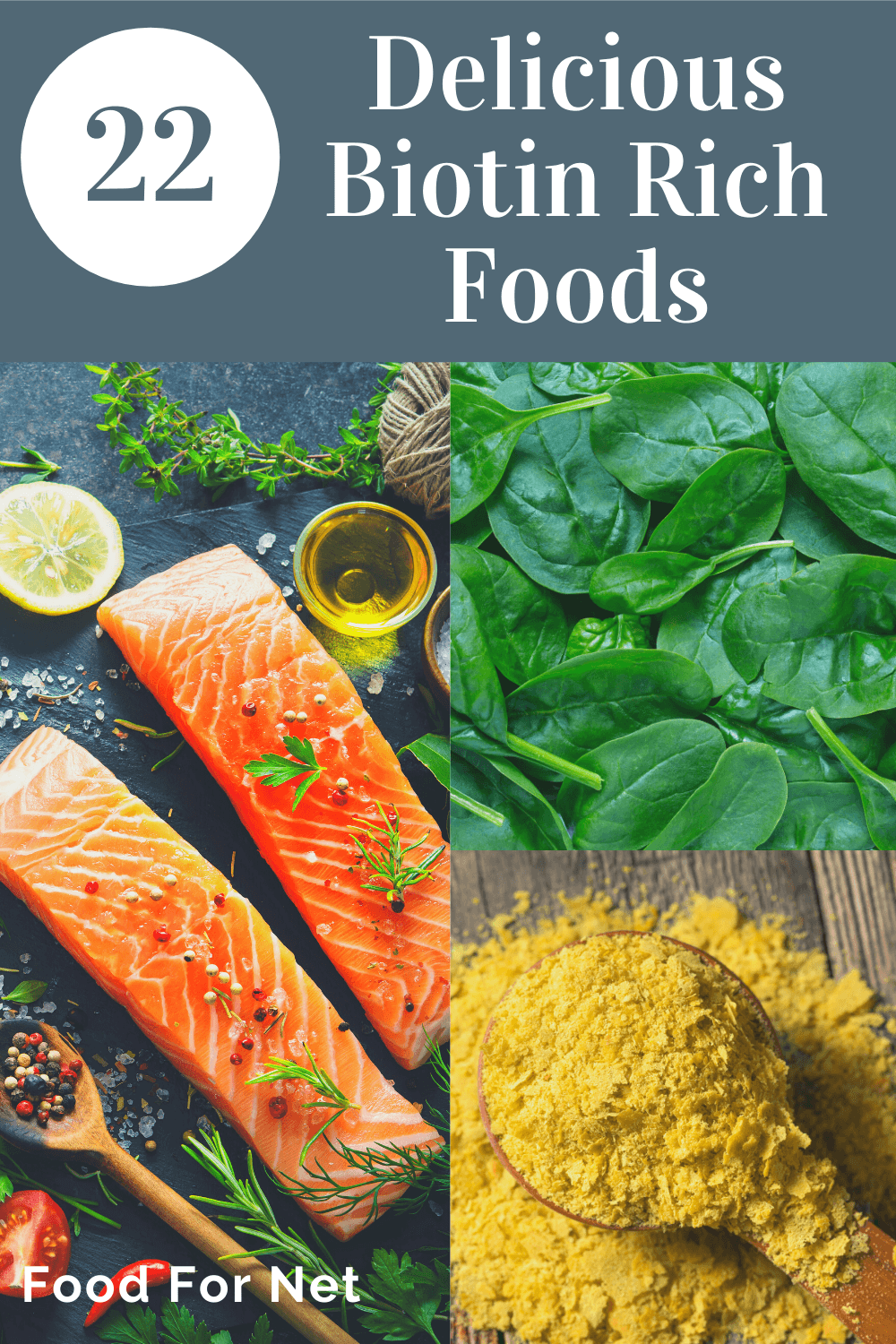 Some nutrients are an obvious part of your diet. Most of us already know that we need to get enough fiber, protein, and iron regularly to stay fit and healthy. We also know other types of compounds are important too, like antioxidants and polyphenols. Some compounds, like biotin, are more obscure. Even so, it's important to get biotin rich foods into your diet and these can influence your health.
Biotin is a water-soluble vitamin. It is sometimes called vitamin H, but it's more commonly known as vitamin B7 (which makes it a member of the B complex vitamins). Like other B vitamins, biotin helps our body to produce energy. Biotin also plays a role in the health of our skin, hair, and eyes, along with our nervous system function.
So, biotin is important.
Biotin deficiency is rare. Most of us naturally already get enough biotin in our diet, as many of the biotin foods are ones that we enjoy regularly. Still, biotin is water-soluble. This means that our bodies don't hold stores of the nutrient and we need to be regularly getting consuming biotin.
Biotin Rich Foods
Soybeans
Eggs
Peanuts
Sunflower Seeds
Almonds
Beef Liver
Chicken Liver
Salmon
Canned Tuna
Tomatoes
Sweet Potatoes
Avocados
Carrots
Mushrooms
Broccoli
Spinach
Onions
Yeast
Cheese
Milk
Yogurt
Oats
Soybeans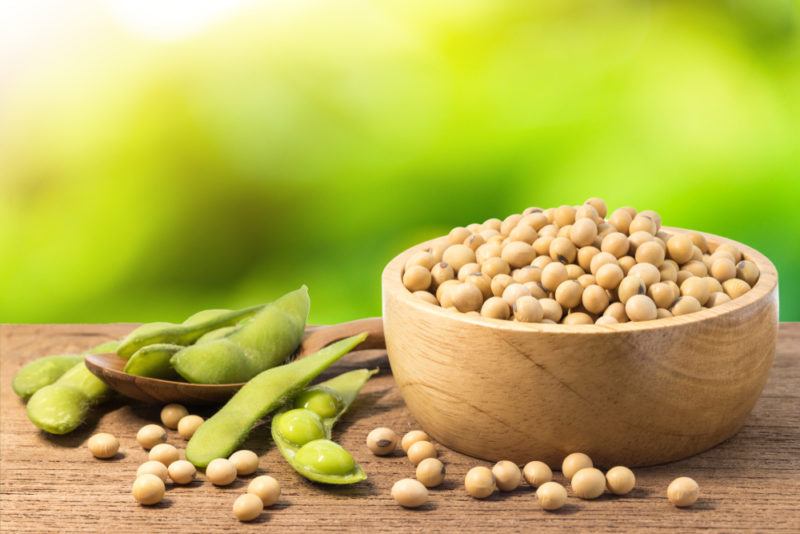 While most types of legumes will provide you with biotin, soybeans are a particularly rich source. A 100 gram serving of soybeans offers a little under 20 mcg of biotin. As a frame of reference, daily biotin values are often around 30 mcg, so you're getting most of your biotin from a single source.
Soybeans are, quite possibly, the most controversial type of legume due to concerns about phytates, phytoestrogens, and genetic modification. Despite these potential issues, soybeans have powerful advantages too. They contain many important nutrients, are a good vegan source of protein, and can be a way to increase biotin intake.
It's also very easy to include soybeans in your diet. Soybeans are now used in many different ways, including options like soy milk, soy flour, meat substitutes, edamame, natto, tempeh, and tofu.
Each type of soy product has a distinct nutritional profile, along with advantages and disadvantages. For example, natto and tempeh are both fermented foods and may help to improve your gut health, while tofu is popular as a meat substitute.
Eggs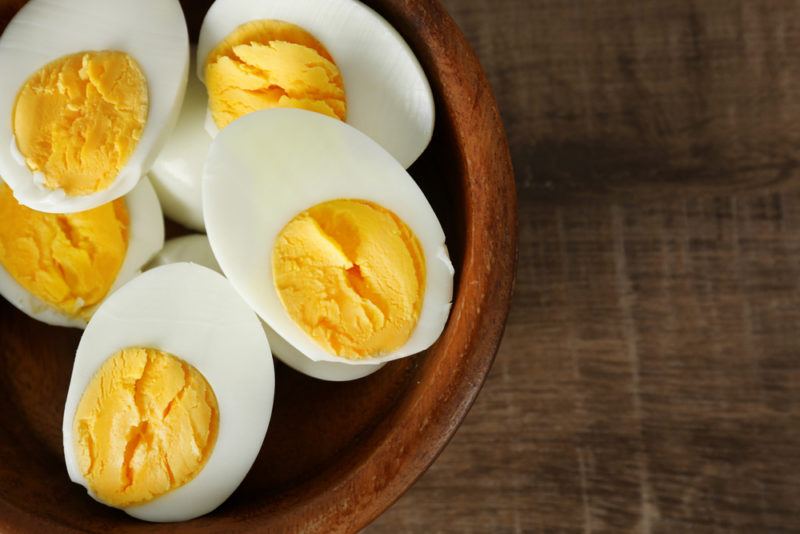 It's hard to go wrong with eggs. Most people would benefit from making eggs a regular part of their diet. After all, egg yolks contain a large range of different important nutrients, including iron and B vitamins.
Eggs are also low in carbs and an excellent source of protein. This makes them a satisfying breakfast choice, one that will give you the energy that you need for the rest of the day.
As for biotin, you're getting roughly 10 mcg of biotin from a cooked egg. This is pretty good, especially as people eat two eggs in a meal.
If you're trying to maximize biotin intake, make sure that you fully cook your eggs. There's always the risk of Salmonella poisoning from uncooked eggs. Plus, there's a compound called avidin in egg whites. If the eggs aren't cooked, this compound means that you'll absorb less biotin.
Peanuts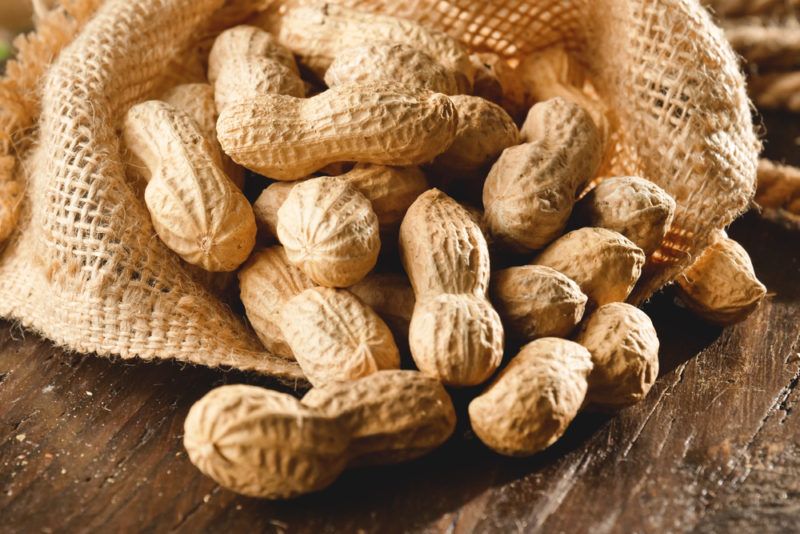 Peanuts have a mixed reputation. On one hand, they're a good source of protein and fiber, along with a selection of other nutrients. They're also inexpensive and easy to find, while the cost of alternatives like almonds and cashews adds up quickly.
But, peanuts are legumes rather than tree nuts and many people avoid them for this reason alone.
Despite this controversy, peanuts have many more advantages than disadvantages. They're also one of the best legumes for biotin, which makes them worth relying on.
Sunflower Seeds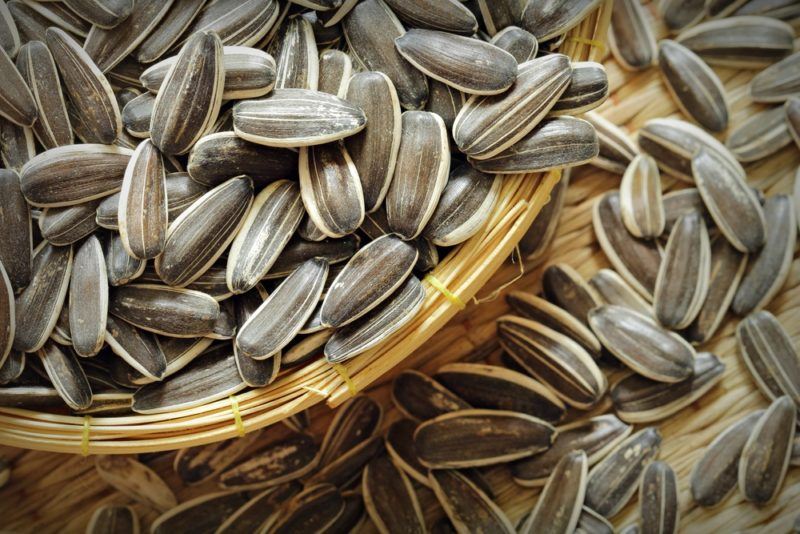 Almost every type of nut and seed contains at least some biotin, but the amount of biotin can vary dramatically. Sunflower seeds are a terrific choice, offering around 2.6 mcg of biotin in a quarter cup serving.
While this is a little less than 10% of the commonly recommended serving of 30 mcg, every little bit counts. Sunflower seeds also have the advantage of being an easy snack, one that you can eat as-is or toss into a salad.
Almonds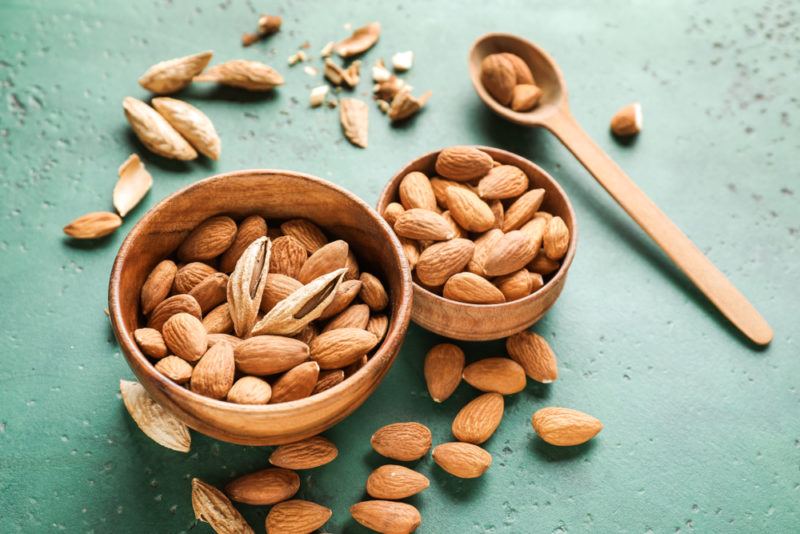 Almonds are worth considering too. They're a surprisingly powerful source of biotin and you might get as much as half of your daily intake from a quarter of a cup serving.
Besides, almonds are often considered to be one of the healthiest nuts – offering many different nutrients, along with plenty of fiber and protein.
And, of course, almonds taste good. Their flavor is one of the main reasons that they remain such a popular snack food.
Beef Liver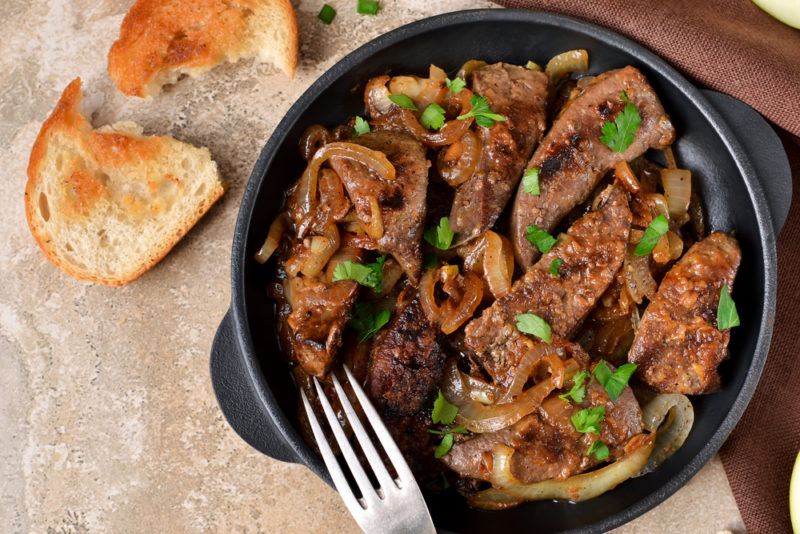 Organ meats tend to be nutritionally dense and can be a powerful source of important vitamins, minerals, and other compounds. It's no surprise then that beef liver is a powerful source of biotin.
In fact, you get more than 30 mcg of biotin in a 3-ounce serving of cooked beef liver. This is a very impressive outcome given that a 3-ounce serving isn't that large. It's only roughly the size of a deck of playing cards.
Chicken Liver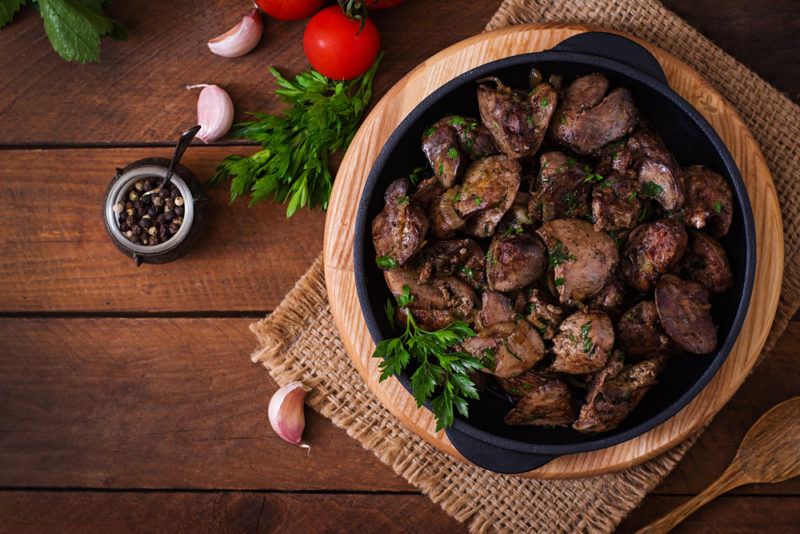 Chicken liver is even more powerful as a source of biotin. You're getting more than 100 mcg of biotin for the same serving size.
With a biotin level this high, you don't need much chicken liver at all to get all the biotin you need. Even if you don't like the taste of liver, you could easily include a small amount mixed in with a rich meal and this would be more than enough.
Salmon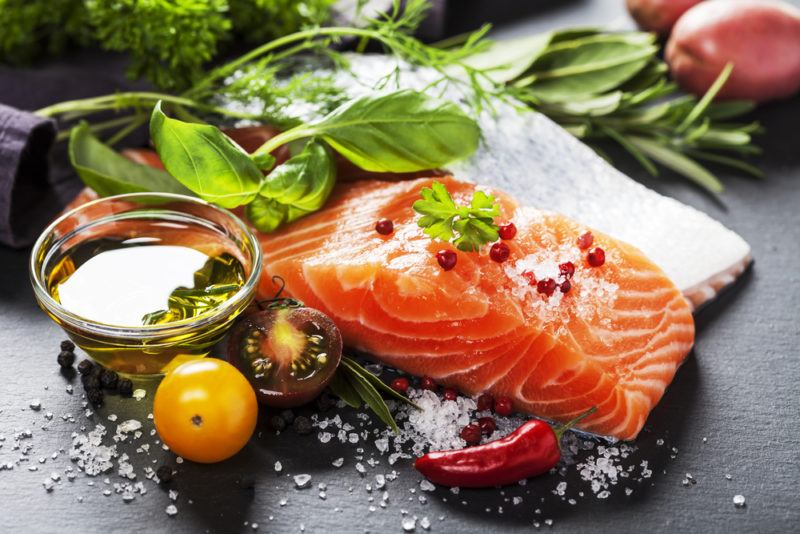 Salmon is another important choice and not just for its biotin content. Like other types of fatty fish, salmon also contains high levels of omega-3 fatty acids.
Omega-3s are important for promoting health in countless ways. These compounds may even help to improve cognition and decrease disease risk.
There are a few different types of salmon to choose from – and we don't just mean farmed or wild caught salmon. You might focus on fresh salmon that you cook yourself, smoked salmon, or even canned salmon.
Each type has its advantages and disadvantages. Fresh wild caught salmon is likely to provide you with the most nutrients, but even canned farmed salmon is still surprisingly good for you (just be sure that there aren't any additives present).
Canned Tuna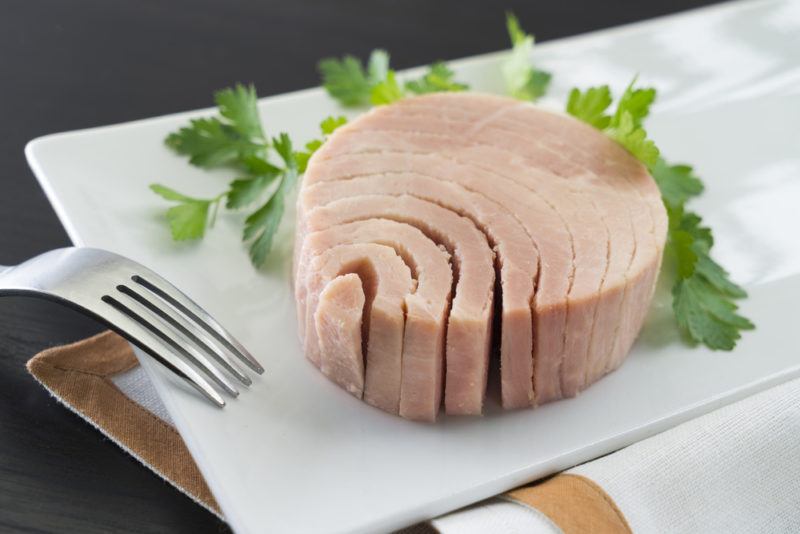 Tuna is another fish that you can turn to for biotin. It isn't as powerful as salmon, as you get roughly 5 mcg of biotin in a 3-ounce serving of pink canned salmon but only 0.6 mcg of biotin in the same amount of canned tuna.
Tuna also tends to be higher in mercury than salmon. Because of this, you need to be careful with the amount of tuna that you eat. Having one serving of the fish in a week should be fine, but more than that may be problematic.
Even with the lower biotin level and the mercury issue, tuna does still have advantages. In particular, tuna is inexpensive and convenient. Canned tuna has a much longer shelf life than fresh fish too, making it a perfect choice when you can't access fresh fish regularly.
Tomatoes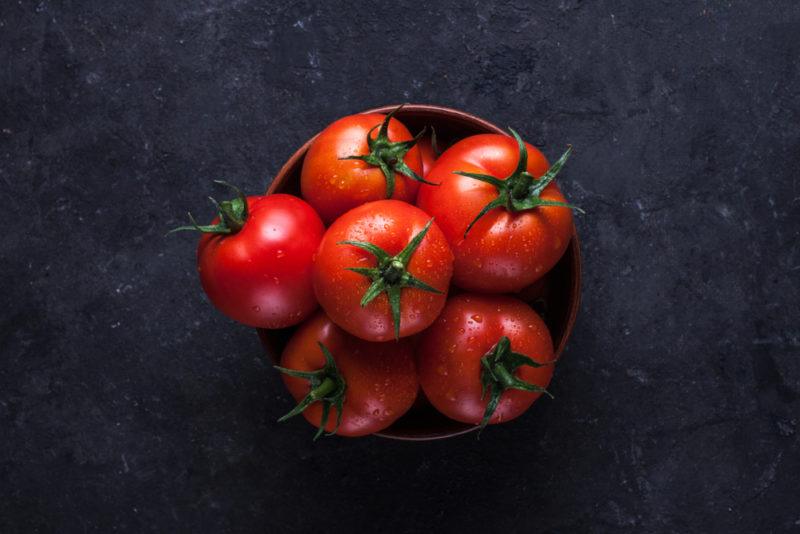 Tomatoes are a decent plant-based source of biotin, offering you around 7.2 mcg of the vitamin in a cup. This also means that you can turn to tomato-based products for biotin, including tomato puree and tomato paste.
Tomatoes are also very easy to use. Countless recipes use tomatoes as an ingredient and you can often mix chopped tomatoes into a meal that doesn't call for them at all.
Sweet Potatoes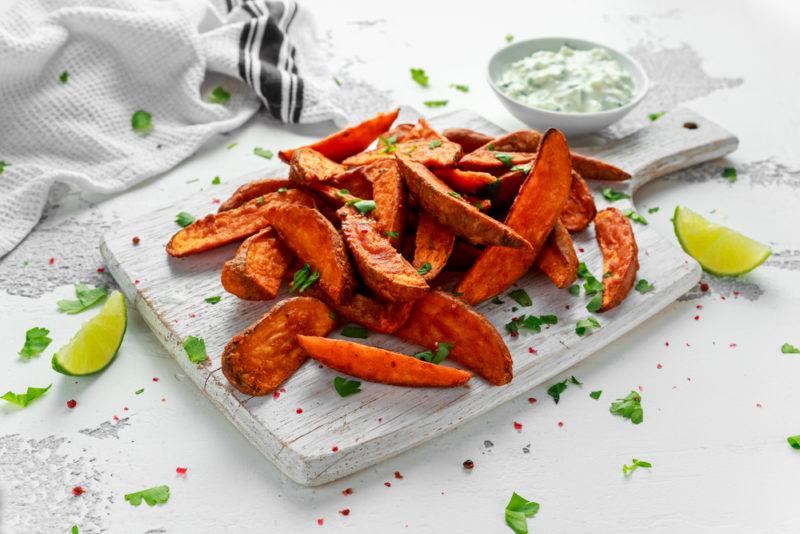 While sweet potatoes are high in carbs, they also offer many important vitamins and minerals (including beta-carotene, which is the precursor to vitamin A). Their biotin content isn't too shabby either. You get more than 8.5 mcg of biotin in a cup of sweet potato.
Because of this, you could easily increase your biotin intake by simply replacing regular potatoes with sweet potatoes in your diet. You can get creative with sweet potatoes too. For example, you can make sweet potato fries, bake and stuff sweet potatoes, or use a slice of baked sweet potato as a sandwich base.
Avocados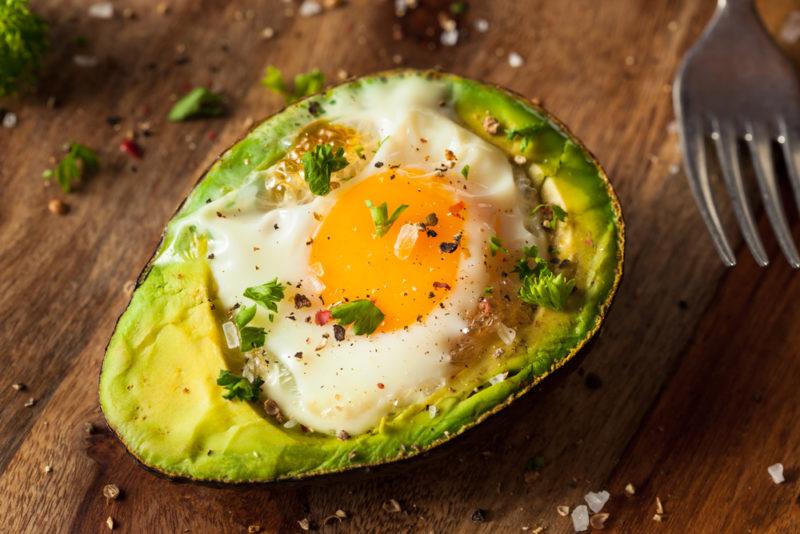 Avocados are much more than a delicious and creamy treat. They are also a good source of healthy fats, along with a variety of different nutrients.
Their biotin content isn't amazing, it's true. You're looking at less than 2 mcg of biotin for an entire avocado and you often won't be eating a whole avocado in a serving.
Still, the biotin level is high enough to consider avocado a biotin rich food. There are also many ways to eat avocados, so you're not likely to get bored with them any time soon.
Carrots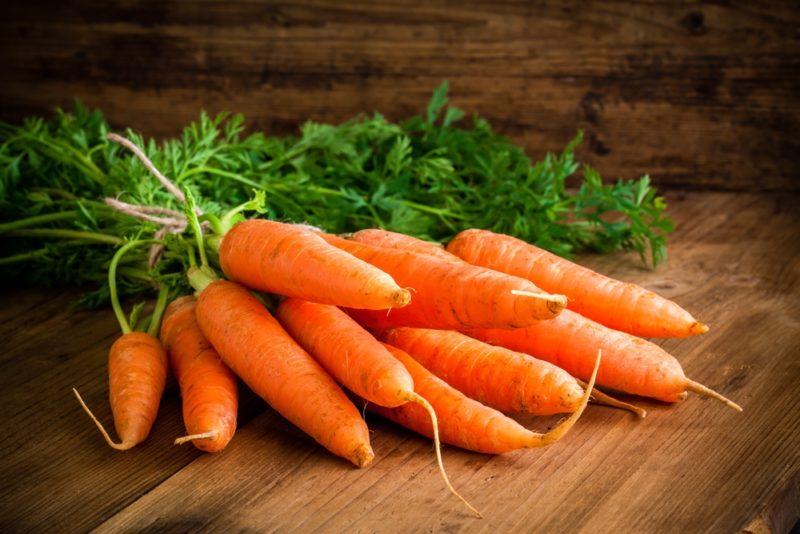 With their bright orange coloring, it's easy to tell that carrots are good for you. Their advantages don't stop at their beta-carotene either. There are many other interesting compounds preset too, including biotin.
Carrots also happen to be low in calories. This makes them an easy snacking choice for dieters. Carrots are often included in meals too, either cooked on their own or as an ingredient.
Mushrooms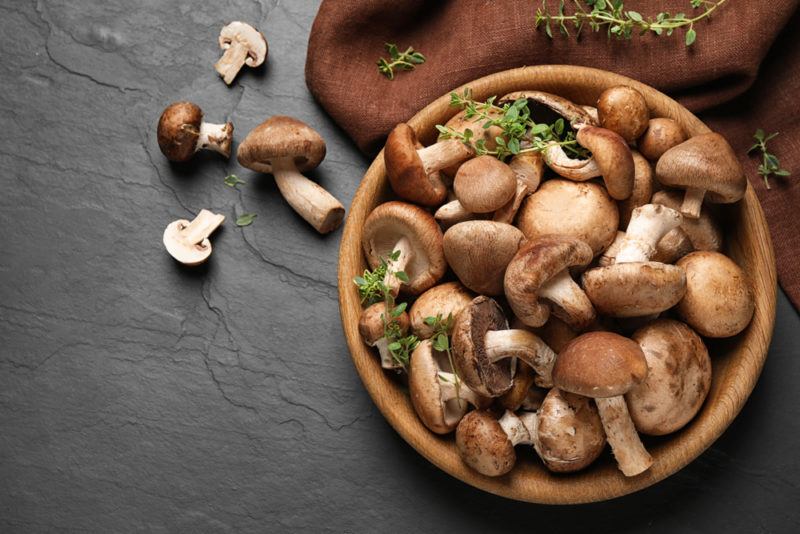 Mushrooms are another good way to up your biotin intake. Button mushrooms are the most obvious choice, as these are so easy to find in local stores.
The amount of biotin varies significantly across different types of mushrooms. Maitake mushrooms, for example, offer more biotin per serving than button mushrooms, while shiitake mushrooms tend to contain less.
The biotin content might also vary depending on how the mushroom is grown. In particular, mushrooms that are harvested in the wild may end up with a different nutrient balance than similar mushrooms that are commercially produced instead.
Broccoli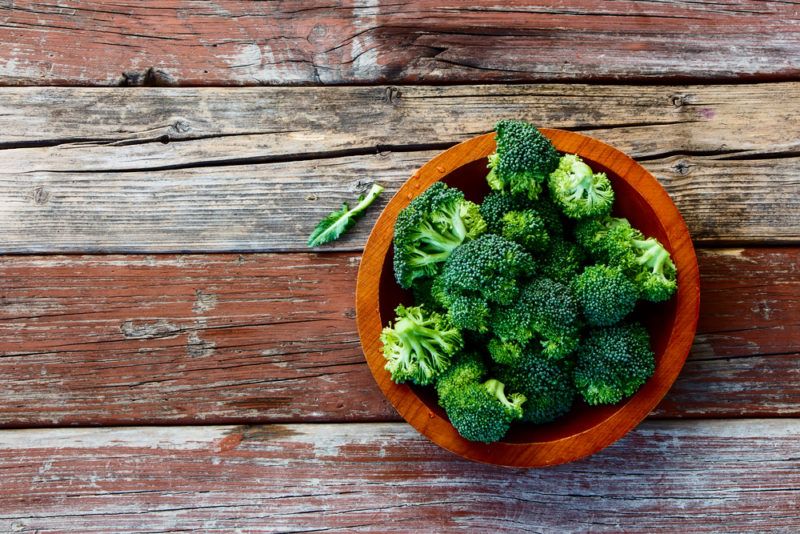 Green veggies have many advantages for health, but most of them aren't great for biotin. Broccoli is an exception to that rule, providing you with around 0.4 mcg of biotin per serving.
While this isn't nearly as much biotin as you get from ingredients like eggs and beef liver, it's still a decent amount. Broccoli also happens to be low in calories. This makes the vegetable a very easy way to increase your biotin intake.
Spinach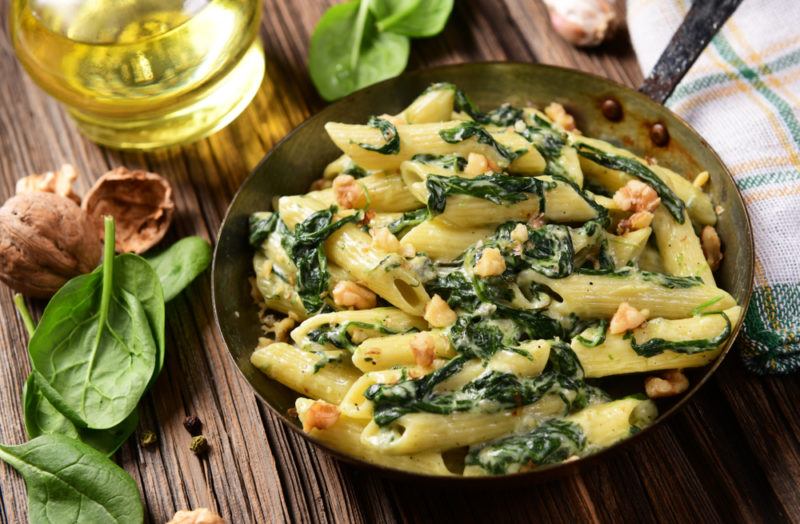 Spinach makes its way onto many nutrient rich food lists, which isn't surprising as it contains decent amounts of vitamin K, manganese, vitamin B6, and many other nutrients. It is also easy to get in your diet, as you can eat it raw or include it in countless recipes.
Interestingly, cooked spinach and raw spinach have some key differences. One is flavor. Raw spinach has a sharp taste that can be unappealing, while cooking mellows this out. Cooking decreases the water content of the leafy green too, making it easier to eat a decent portion.
The availability of nutrients changes with cooking too. Some nutrients, like vitamin C, niacin, and potassium are more available when the vegetable is raw, while others are more available once the spinach has been cooked.
Onions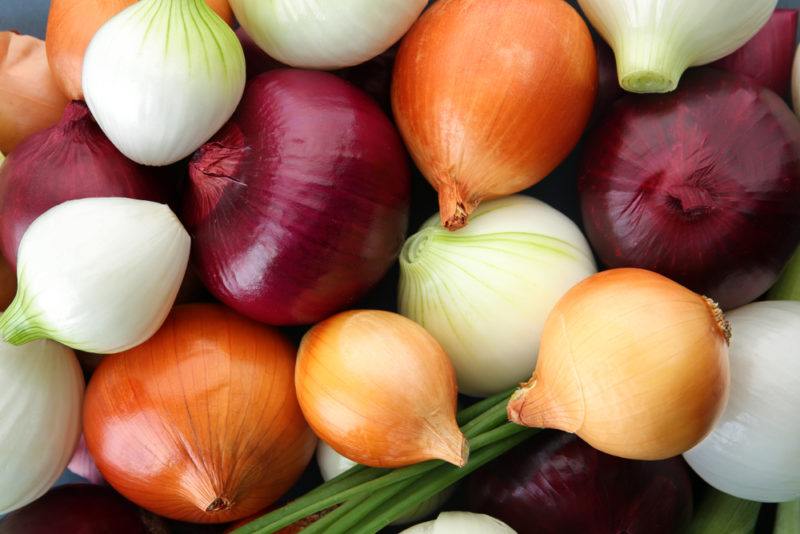 Onions provide you with biotin too and may be an even better choice once they are cooked. In one sense, onions are one of the best choices for biotin. That's not because they are the highest source of the nutrient, but because they are easy to use.
After all, you can include chopped onion in many different meals, often without changing the dish much at all.
Yeast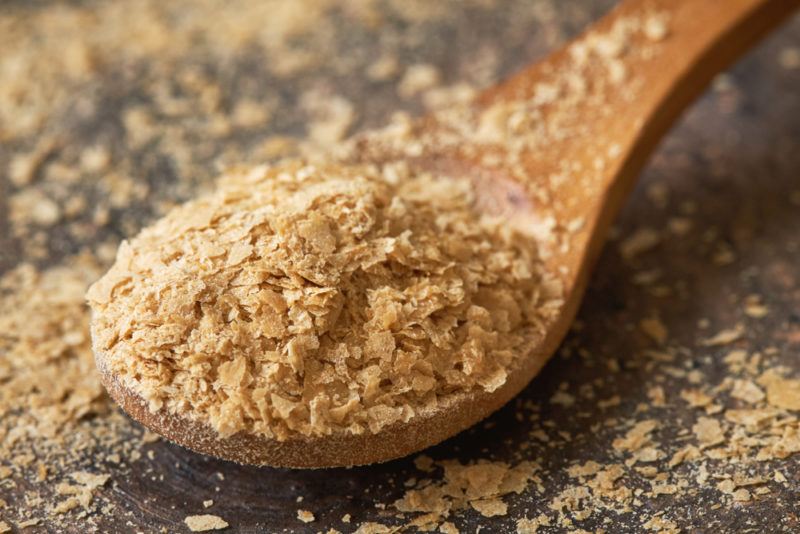 Yeast contains a decent amount of biotin. This is true for active yeast, which is used to make bread and brew beer, and also for nutritional yeast, which is deactivated.
Nutritional yeast is a popular choice for vegans, as it has a nutty and cheesy flavor profile. The yeast can be used to make dairy free cheese or added to meals to give a cheesy flavor.
Cheese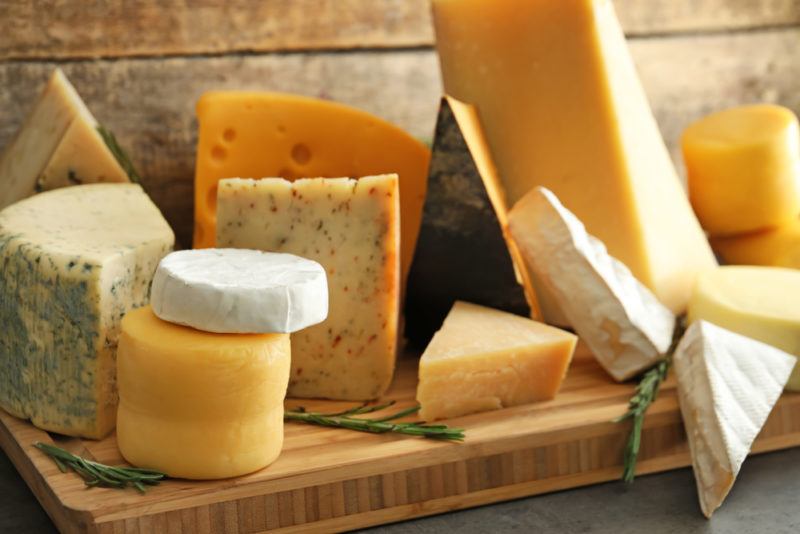 You can find biotin in dairy products too. For example, cheddar cheese contains about 0.4 mcg of biotin in a single ounce serving.
Different types of cheese are all quite different from one another, so it isn't surprising that the biotin level varies depending on the cheese that you're eating.
Details aren't available for the biotin levels in all types of cheese. Still, you can be certain that you're getting at least some biotin – as it's rare to find a dairy product that doesn't have biotin.
Milk

So then, milk offers biotin too. This time you're getting around 0.3 mcg of biotin in a cup of milk.
You'll get biotin regardless of the fat content of your milk, allowing you to choose low fat, full fat, or anything in the middle. And, of course, products like half-and-half and cream will contain biotin as well.
The big advantage of milk is that you can use it as an ingredient. Countless recipes rely on milk to some degree or another, so you have plenty of flexibility.
Yogurt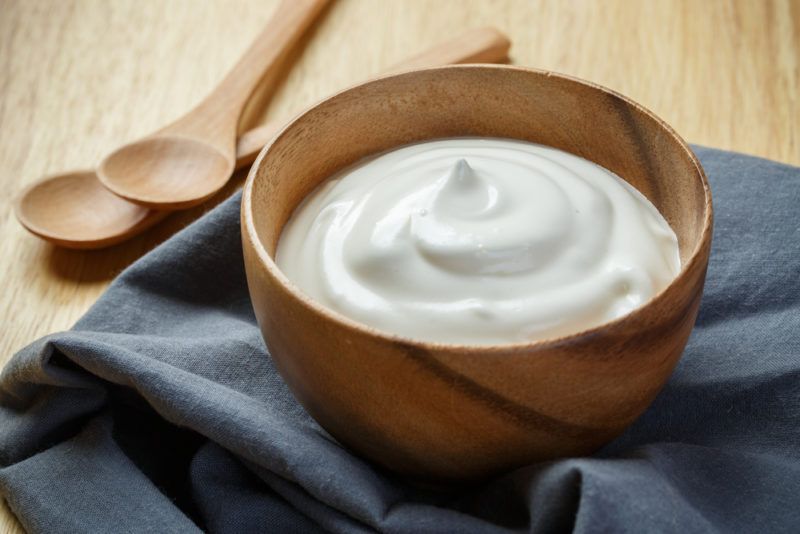 Of course, you'll find biotin in yogurt too, regardless of the type of yogurt that you choose. Greek yogurt is often recommended, as this strained yogurt is higher in protein than other types of yogurt and tends to be healthier.
Regardless of whether you choose Greek yogurt or another type, be sure to check the ingredients label. Some companies include additives in their yogurt or excess sugar. It's easy to end up with yogurt that is closer to candy than to a health food.
Choosing unflavored yogurt is often the best choice. This doesn't need to be boring either, as you can easily add flavor in yourself, such as by mixing in berries or cacao powder.
Oats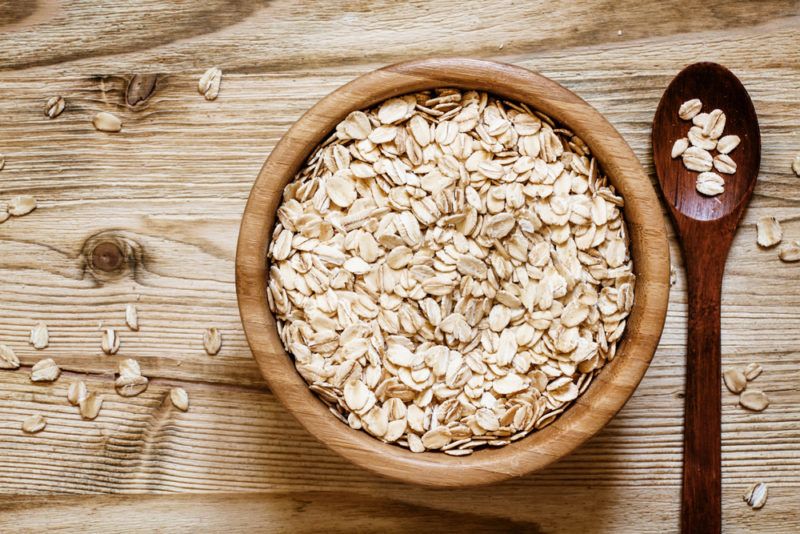 Oats have long been seen as a healthy food. They're a type of whole grain and are rich in fiber. They've been linked to an array of benefits as well, such as helping to control your blood sugar, decreasing cholesterol levels, and promoting weight loss.
Oatmeal is probably the most common way to eat oats. This dish makes for a filling breakfast, one that can keep you going for hours. There are, of course, many other ways to use oats too. If you're looking for something different, try making oat muffins or protein bars.