Tyramine is an important amino acid, partly because it is critical in regulating blood pressure. But, our bodies can create tyramine themselves, so this isn't an amino acid that you need to get from your diet. In fact, people interested in tyramine rich foods are normally trying to limit their tyramine intake, rather than getting more tyramine.
The reason for doing so comes from medications called monoamine oxidase inhibitors (MAOIs). These block the action of monoamine oxidase, as a way to treat depression. For some people, medications can be essential for living a normal life.
Unfortunately, monoamine oxidase also breaks down any excess tyramine. Inhibiting the action of monoamine oxidase means that your body may accumulate tyramine, reaching dangerous levels of the amino acid.
Because of this, people who are taking an MAOI may need to focus on a low-tyramine diet. You even need to avoid tyramine rich foods for a few weeks after stopping your MAOI to allow the medication to fully leave your bloodstream.
There may be other reasons for following a low tyramine diet too, like trying to reduce migraines. If you need to keep your tyramine levels low for any reason, then the foods on this list are ones to avoid.
Tyramine Rich Foods
Cured and Smoked Meat

Cured meats include examples like salami, chorizo, prosciutto, and pancetta. The meat tends to be cured with salt. Nitrates or nitrites are often used as well. Curing can dramatically extend the shelf-life of the meat, so it's hardly surprising that cured meat ends up high in tyramine.
Smoked meat ends up being a problem too, so you'll need to watch out for both types. This applies to smoked fish as well.
In fact, any process that extends the shelf life of meat will tend to increase the amount of tyramine present. This is the reason that low tyramine diets focus so heavily on fresh foods.
You might be okay with meals that use very small amounts of cured or smoked meat as an ingredient, but even then, be careful. After all, tyramine is present in many foods and the amounts can easily add up over time.
Processed Meat

Processed meat is another area of concern, as the processing increases tyramine levels. This means that you should be wary of foods like hot dogs and bologna.
And honestly, processed meat is never as good for you as real meat. The products often have far too many added chemicals and may rely on low-quality cuts of meat. Processed meat may also increase cancer risk, so it's not something you want to be eating regularly anyway.
Meat Tenderizers

Meat tenderizers are another area to watch out for. These do help to make your meat more tender, but the process notably increases tyramine content.
While you're not going to be eating meat tenderizers on their own (at least, we hope not!), you'll need to be wary of any meat products that use tenderizers. This includes some marinated meats that you buy from a local store, especially if you don't know the ingredients in the marinade that was used.
Old Meat

Tyramine content tends to increase with age, especially for high protein food. It's always best to focus on fresh foods and this is even more important for meat.
Eating meat that's past its expiry date is never a good idea. If you're watching your tyramine intake, you need to be even more cautious and avoid meat that is close to its expiry date too.
The best approach is to buy meat in small quantities regularly, so that you can eat it while it is still fresh, without having leftovers to worry about. Focus on reputable suppliers too, so you can be certain that the meat is fresh.
You can still freeze your meat, just make sure that it is fresh when you do so. This means that you can buy frozen meat from stores or online too. Many companies will freeze their meat as soon as possible, but it's always worth learning about their processes before ordering anything, as some companies will offer fresher meat than others.
Focusing on fresh meat can be a little challenging when you're attending an event or eating out. You might need to bring your own meat to some occasions, like a BBQ, so you can be certain about the freshness.
Fermented Foods

Fermented foods are extremely good for you. They're an excellent source of probiotics and you're also getting plenty of nutrients from the ingredients that were fermented. The process works well for storing foods too, extending shelf life significantly.
Unfortunately, fermentation isn't good for tyramine content at all. This means that foods like kimchi and pickles will all be high in tyramine.
You need to be very careful of fermented soy products. There are many of these, including tempeh, bean curd, and miso paste. Tofu is a mixed bag here. Some types are fermented, so may be particularly bad on a low tyramine diet, while others are non-fermented, which leads to lower tyramine.
We're highlighting fermented soy products, as soybeans are a notable source of tyramine on their own. So, you get a double whammy with fermented soy products, making them an especially bad choice.
Homemade Bread

Bread is often recommended on a low tyramine diet, especially if you focus on whole grain bread, as this is more nutrient dense than white bread. Nevertheless, tyramine content is often higher in the bread that you're making at home using yeast.
The same is true for fresh yeast-leavened bread from the bakery and any type of sourdough bread, regardless of whether it is fresh or not. Bread that relies on aged cheese can be an issue too.
The action of yeast is the reason for being careful with fresh bread. Thankfully, most other types of bread products are safe and there are many of these to choose from.
However, homemade bread isn't as significant for tyramine as most of the other entries on this list. Some discussions of low tyramine diets suggest that you can eat any type of bread (with the possible exception of sourdough and bread that uses aged cheese). So, there may be some wriggle room for people who love freshly baked bread.
Dried Fruit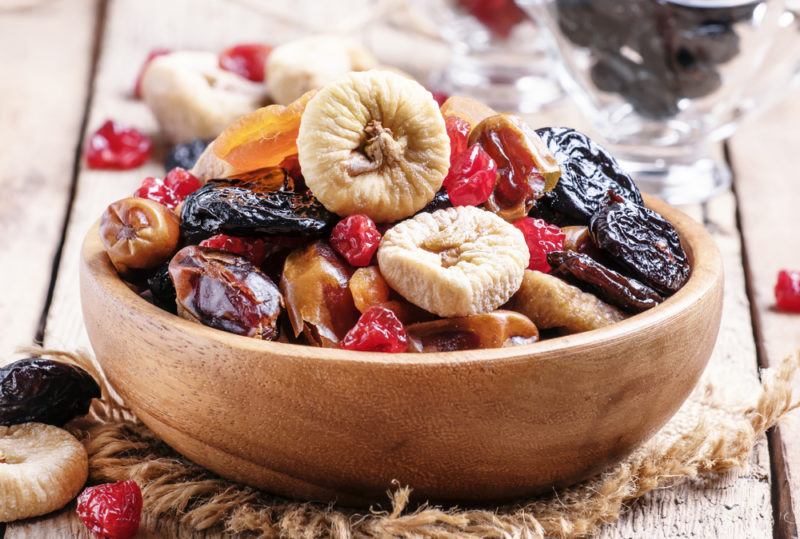 Dried fruit makes a convenient snack and can be a concentrated source of some nutrients. After all, the drying process means that you're getting many nutrients in a small package.
The problem here should be a familiar one – dried fruit isn't fresh. You might be able to dry the fruit yourself and eat it immediately, but even then, the tyramine content is probably higher than with fresh fruit.
Still, dried fruit doesn't have that many advantages. You're still getting the same nutrients from fresh fruit – you just need to eat a different amount. The water in fresh fruit can be a good thing too, as this stops you from eating too much in a serving.
Overripe Fruit

Fruit that is too ripe can also be a problem. Overripe bananas are a common example. These are sometimes used in baking or in smoothies for the flavor they offer or simply as a way to use them up. But, overripe bananas contain much more tyramine than bananas that have just become ripe.
Avocados and persimmons are other types of fruit that are sometimes eaten overripe. After all, it can be hard to get the timing exactly right for avocados.
While overripe fruit might not be a problem for most of the population, you need to be wary if you're sensitive to tyramine. This could mean that you need to buy fresh fruit in small quantities so that it doesn't become overripe before you have the chance to eat it.
Thankfully, fresh fruit isn't your only option. Frozen fruit and canned fruit don't contain much tyramine, so these are a good alternative to fresh fruit. The nutrient content of frozen fruit is often close to fresh fruit anyway, as the fruit is snap frozen close to the time that it is harvested.
Chicken and Beef Liver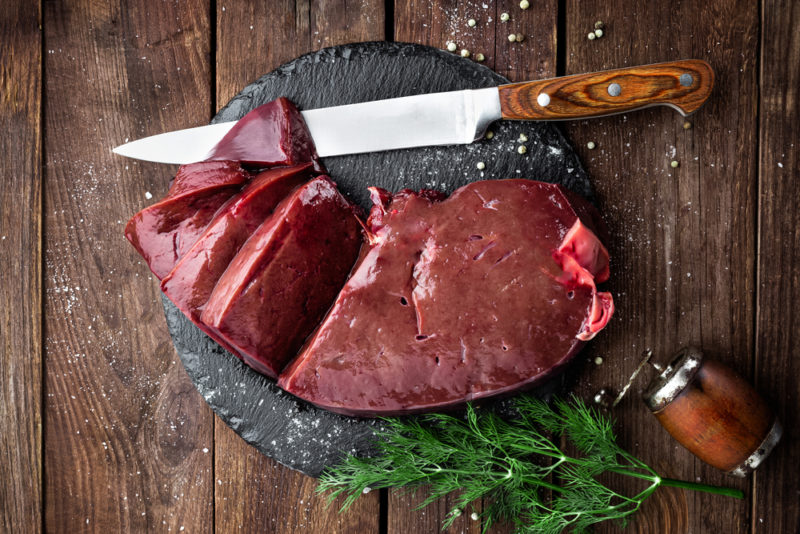 Organ meats like liver have a different nutrient balance than regular cuts of meat, which can make them powerful for your health. In fact, chicken and beef liver regularly top lists of nutrient rich foods, offering a decent amount of zinc, folic acid, iron, and vitamin A.
Liver is also pretty easy to buy and to use, even if you've completely new to using organ meats. This makes it a popular way to increase nutrient intake.
Even so, organ meats are often high in tyramine, to the point that you'll need to avoid liver entirely. This also includes foods that use liver as an ingredient, like pate and foie gras.
Some Types of Cheese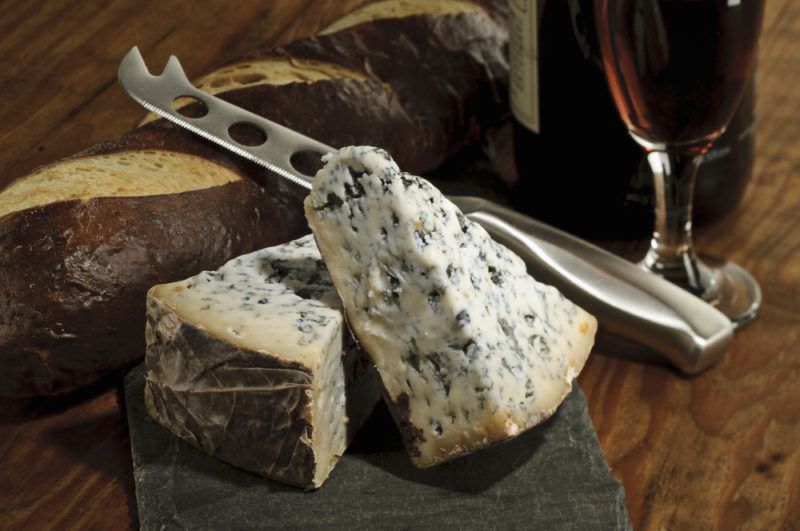 Tyramine content is highest in cheeses that have been aged, rely on mold, or are strong. Aged cheddar, for example, will be high in tyramine, as will any type of blue cheese.
The easiest approach is to focus on fresh young cheeses whenever possible. Cheeses like cottage cheese and ricotta are both types that you can rely on.
But, don't get complacent, as the tyramine level of cheese might not always be what you expect.
After all, cheese can be made in many ways. The production process will influence the compounds present, including the amount of tyramine. For example, camembert can be considered a relatively young cheese, yet the tyramine content is high.
Because of this, you should do a little research before including any new type of cheese in your diet. This way you know the tyramine levels before you begin.
Processed cheese is an interesting area too. Some types, like cream cheese, tend to be fairly low in tyramine. Others may be high in tyramine instead, especially if they use many artificial ingredients.
Soybeans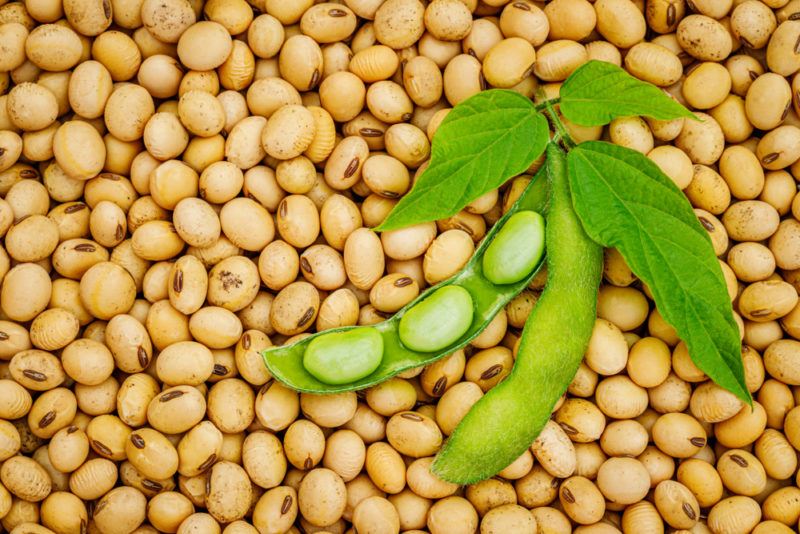 Soybeans are notable for their tyramine content too, which means that most soy products will be as well. This may be frustrating for vegetarians, as soy products are often used as a source of plant-based protein.
This means you'll need to avoid soybeans themselves, along with products like soy milk, tofu, natto, soy meat replacements, and perhaps even soy flour.
Keep an eye out for meat replacement products too. Many of these use soy as a key ingredient – and this won't always be clear from the marketing.
Doing so mightn't be all bad anyway, as soybeans are controversial. There are many online debates about some of the compounds in soybeans, including antinutrients and compounds that mimic the effects of estrogen. There's also concern about genetically modified soybeans.
While these issues haven't been proven to harm human health, many people prefer to be on the safe side and keep soybean intake low. Being sensitive to tyramine is simply one more reason to do so.
However, when it comes to tyramine, recommendations about soybeans vary. Some authors suggest that non-fermented soybean products are fine, while fermented ones should be avoided. Others suggest the tyramine content of soybeans is too high, regardless of fermentation.
Snow Peas and Broad Beans

Some other types of legumes are problematic too, particularly those that you eat in their pods. Broad beans and snow peas are two examples here, along with Chinese pea pods.
This issue even applies if you're growing the beans in your garden and eating them when they're as fresh as possible.
Citrus Fruits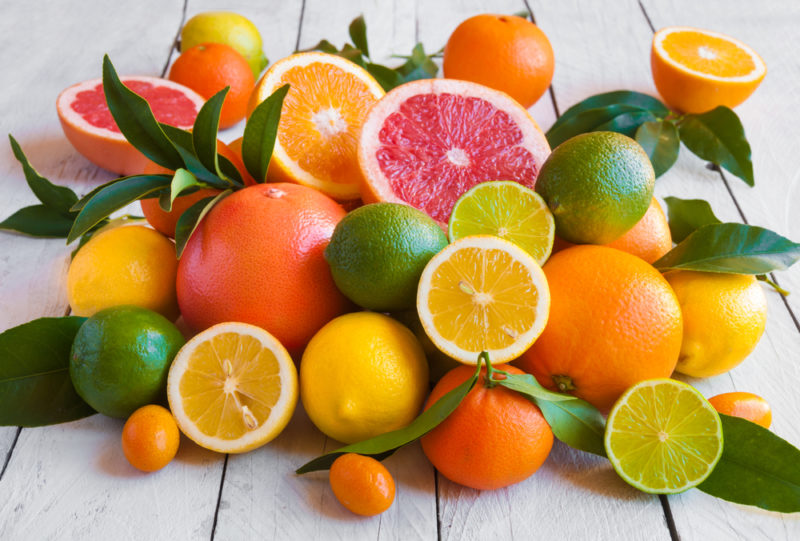 Citrus fruits are another surprising source of tyramine. This includes the classic citrus fruits like lemons, limes, oranges, and grapefruits. Tyramine might even be present in exotic citrus fruits as well.
We're not just talking about overripe citrus fruits here either. Even just ripe citrus fruits contain a decent amount of tyramine. The fruits are also highly acidic, so cutting your intake down mightn't be a bad thing at all.
Tropical Fruits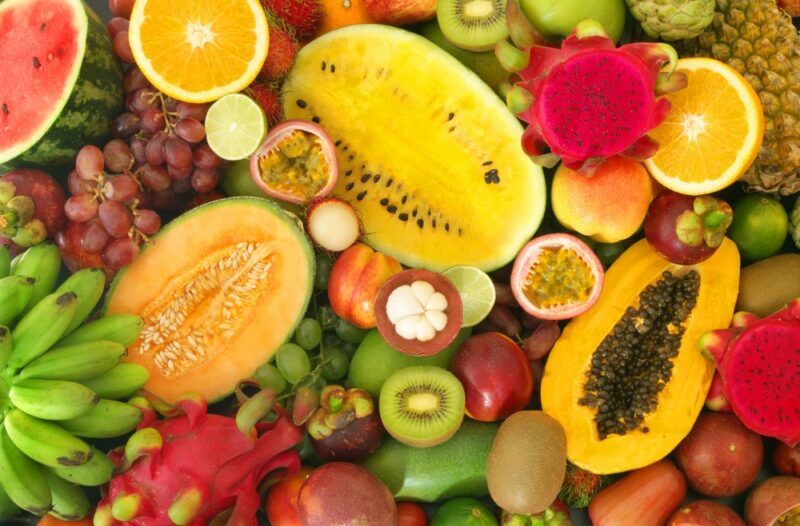 Tropical fruits like mango and pineapple can be high in tyramine too, especially as they ripen. This might mean you need to avoid these fruits entirely or keep your portions low.
The inclusion of tropical and citrus fruits on this list might be disappointing, but there are still plenty of other fruits for you to eat. Other fruits are typically lower in tyramine, as long as they're not overripe.
Some Types of Alcohol

Some fermented alcohol can be a no-go on a low tyramine diet too. Beer, wine, and champagne are all problematic.
However, there will be some variations depending on the manufacturing processes. For example, pasteurized beer may contain less tyramine than non-pasteurized beer. Similarly, you might find tyramine in sour beers but not in other types.
Recommendations for what you can and can't drink vary dramatically. Some lists, for example, suggest that wine is fine, as long as it isn't homemade. Others suggest limiting your intake of beer or wine, or avoiding particular types.
The easiest solution is to avoid beer and wine entirely, focusing on spirits for your alcohol instead.
If you do want beer, then you should avoid tap beer and anything home-brewed. Beer in a can or a bottle should be safer, especially if it isn't a sour beer and is domestic. Even then, caution is advised, as even some of these beers may contain tyramine.
Regardless, moderation with your alcohol intake should help to keep your tyramine levels in check. This way you're not drinking large quantities of alcohol, so the amount of tyramine shouldn't be excessive.
Caviar

Avoiding caviar probably isn't too difficult for most people. After all, the fish eggs are an expensive delicacy that may seem a little strange if you don't eat caviar regularly.
If you are a caviar lover, then we're sorry to say that caviar ends up being high in tyramine. This is true even for high quality caviar, so you may need to avoid the delicacy entirely.
Yeast Extracts

Some foods rely on yeast extracts, which makes them high in tyramine too. Marmite and Vegemite are both examples. These spreads have a distinctive flavor profile that some people love and others don't.
Of course, if you don't like the flavor or have never tried these spreads, cutting them out should be easy.
Nutritional Yeast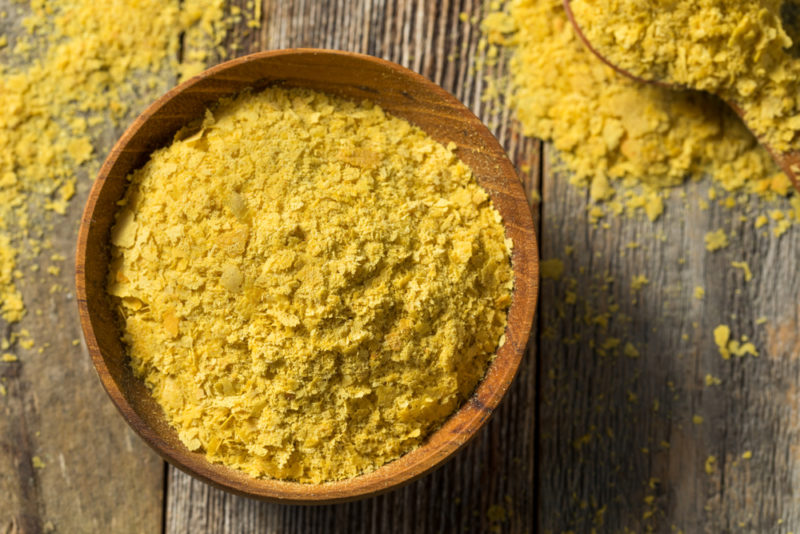 Nutritional yeast is basically deactivated yeast. It is used as a way to increase nutrient intake and for its flavor, as nutritional yeast is both cheesy and nutty.
While nutritional yeast doesn't taste exactly like cheese, it is often used as a vegan alternative to cheese in recipes. However, yeast tends to be high in tyramine, so nutritional yeast doesn't work well on a low tyramine diet.
Fish Sauce and Shrimp Paste

These two ingredients end up high in tyramine too because of how they're made. While you won't be eating either option on its own, fish sauce and shrimp paste do feature in various recipes.
This means that you'll need to read recipes carefully before deciding to make them. And, if you're eating out, you may need to ask the chef about the ingredients in your meal.
Meals Using the Above Ingredients

While you might eat some of these foods on their own, you're more likely to be including them as part of a recipe. Doing so is just as problematic, especially if you're using multiple tyramine rich ingredients in a single meal.
For example, many meals that use cheese will be a problem on a low tyramine diet. Pizza too, as mozzarella is high in tyramine. You'll also need to be careful with cheese substitutes, like nutritional yeast, as some of these can be high in tyramine.
Avoiding all of these ingredients, and the associated meals, may seem frustrating, but the process will get easier over time. You'll start to find ingredients to use instead of tyramine rich foods.
You can also search online for low tyramine recipes. This type of diet isn't uncommon, so you'll be able to find various recipes and posts that show you meals that you can make for yourself. The site Migraine Relief Recipes is one example.
Food That Isn't Fresh

Tyramine levels tend to increase as food ages. This means that you should avoid food that is past its best by date and stick to food that is as fresh as is possible. Even food that is close to its best by date could be a problem, so fresher is always better.
This also means that you should cook or freeze food as soon as you can, rather than keeping it in the fridge for a day or two.
It's best to avoid leftovers too. To do this, you'll want to be cooking the amount of food that you're going to eat. This can be a little frustrating, as leftovers save you time and energy. Still, doing so is important.
Using frozen food or canned food is an option too. If you do this, you need to prepare or cook the food as soon as you can after defrosting it or opening the can.
And, if you're freezing food yourself, make sure that it's as fresh as possible. Avoid freezing food that is close to its best by date, as this won't help you at all.
Processed Foods

You should also be careful with any foods that are highly processed. Many will be completely safe and low in tyramine, but others may contain unexpected additions that raise the tyramine content, like yeast extracts.
For example, some types of dry soup mixes, sauce mixes, and bouillon cubes may contain high tyramine ingredients. There are other concerning products too, especially as processed foods are often designed to have a long shelf life.
Whenever possible, it's best to make your own meals using fresh whole food ingredients. This way you have complete control over what you're eating.
Who Needs To Be Cautious With Tyramine?
Tyramine is most famously a problem for people taking monoamine oxidase inhibitors (MAOIs). If you're in this situation, your doctor has probably told you to keep a close eye on your tyramine intake.
Hopefully, you've also been given an indication about the amount of tyramine you can safely eat and which foods to avoid.
People who are sensitive to migraines may need to decrease their tyramine intake too, as high levels of tyramine have been linked to headaches. You have more flexibility in this situation, so you can experiment to find the best amount of tyramine for you.
How Do You Know If You're Sensitive To Tyramine?
Migraines are a particularly noticeable symptom of tyramine sensitivity. You may also experience other issues, such as higher blood pressure, sweating, lightheadedness, and a raised heart rate.
How Much Tyramine Is Too Much?
If you're healthy, then up to 600 mg of tyramine per meal may be safe. However, people taking MAOIs or with a tyramine sensitivity may need to decrease their tyramine intake much further.
The exact amount is going to depend on the medications you're taking, your health, and a variety of other factors. Often, the goal isn't to keep your tyramine intake at a certain level, but to cut out most tyramine rich foods.