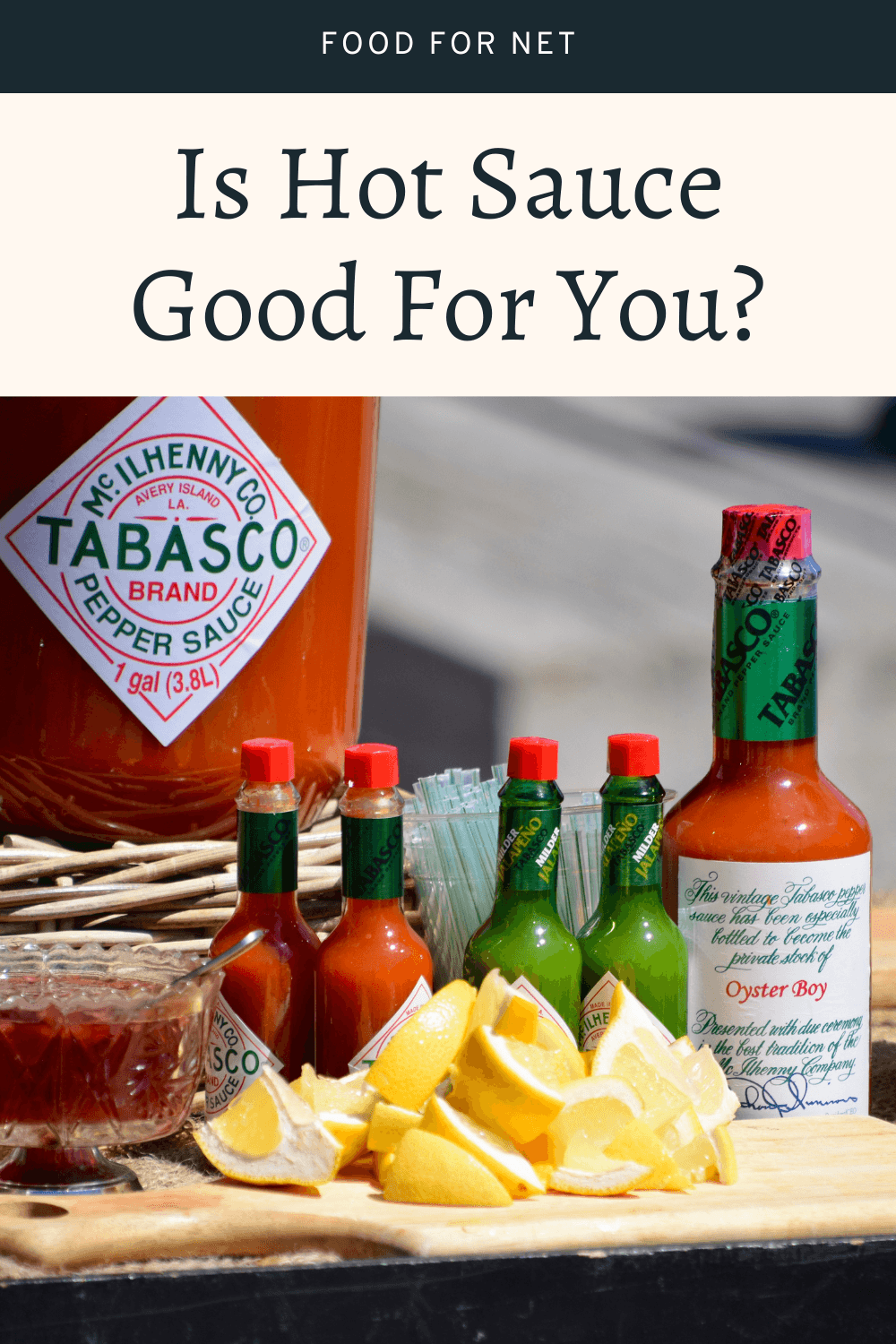 If you want to make your meal taste more exciting, what could be better than turning to hot sauce? Add a little to the dish and the effect is instant, especially if you turn to a version of the sauce with a kick to it. Many people love spicing up their dishes, but is hot sauce good for you?
Hot sauce is so popular that there are even hot sauce subscription boxes. The best ones will ship new types of hot sauce to your door every month, giving you the chance to a wider variety of flavors and styles than you normally would.
Flavor isn't the only thing to think about with hot sauce. It's important to consider the health effects too. After all, the spicy kick of hot sauce seems like it could be bad for you, that it might destroy your stomach and make you quite sick. Yet, that mightn't be the case at all.
That brings us to the question of the day – is hot sauce good for you? There are good features and bad features, sure, but how do these compare to one another?
P.S. You can use hot sauce in countless ways, like including it in a cocktail. You can even use it to make honey hot sauce.
Is Hot Sauce Good For You?
Benefits Of Hot Sauce
How Hot Sauce Could Be Harmful
Will Hot Sauce Kill You?
How To Choose The Best Hot Sauce
Creative Ways To Use Hot Sauce
Final Thoughts
Benefits Of Hot Sauce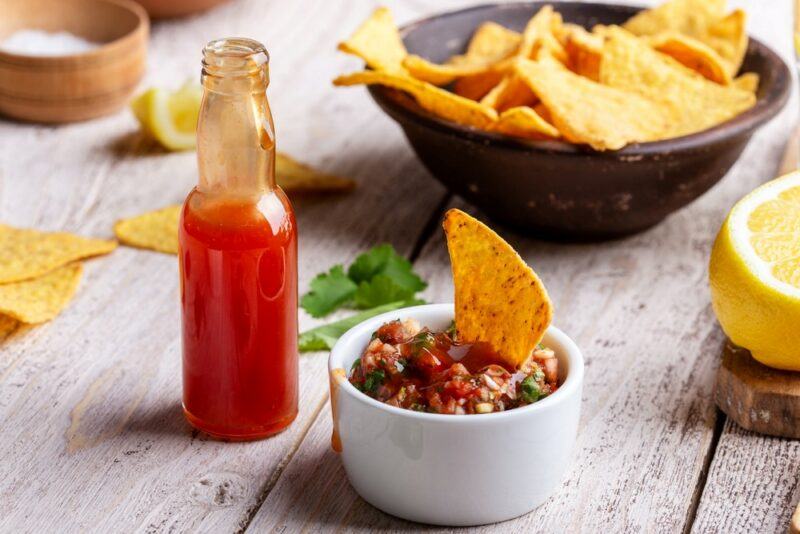 As odd as it may seem, the burning sensation that hot sauce gives you isn't actually harmful in any way. The experience might be uncomfortable or even painful, especially if you don't eat spicy foods very often, but for most people, discomfort is the only issue they experience.
In fact, hot sauce even offers a surprising number of benefits. Many of these are linked to the compound capsaicin. This is what gives hot peppers their heat. The hotter the pepper is, the more capsaicin, and the greater number of potential benefits.
May Help With Your Heart
Some evidence suggests that capsaicin can help to decrease your blood cholesterol levels and also lower inflammation. Both factors are relevant to your heart, as high amounts of inflammation or blood cholesterol lead to a higher risk of heart disease.
You'll see the best effects by focusing on low sodium hot sauce products. This is critical, as some hot sauce products contain a shocking amount of salt, making them high in sodium too. Their sodium content can increase your blood pressure, which then raises your heart disease risk and is the last thing that you want.
Could Help With Weight Loss
Hot sauce could be relevant for weight loss too.
This effect is partly due to the capsaicin again, as the chemical can increase your metabolism. The metabolic effect is subtle, so hot sauce isn't going to make you shed pounds overnight. Still, if you're focused on losing weight, every helpful effect counts for something.
There's another factor as well – the spiciness of hot sauce. In particular, spicy food takes time to eat and the spiciness can sometimes decrease your appetite. This means if you're slathering food in hot sauce, you might end up eating less of it.
Oh, hot sauce is also low in calories, low enough that you can still use a lot of it, even when you're following a strict diet.
May Decrease Inflammation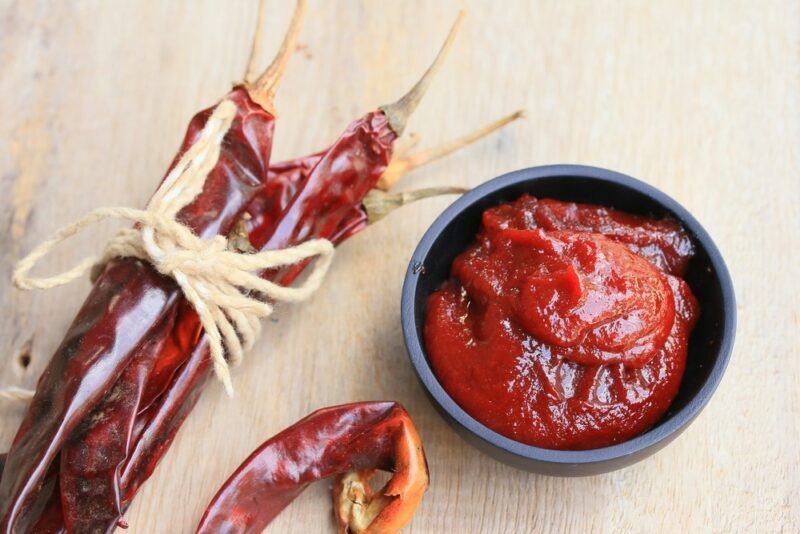 Early research has also linked the capsaicin in hot peppers to decreased inflammation. We don't know whether this effect happens in humans and how strong it is, but the idea is still promising.
After all, high levels of inflammation aren't good for our health at all. Inflammation can even increase your risk of chronic disease, so it's best to nip it in the bud however you can.
Many Products Are Minimally Processed
Hot sauce doesn't tend to be highly processed. It doesn't need to be. Many products just rely on the peppers themselves, along with salt, vinegar, and perhaps a few other ingredients.
This means that you don't need to hunt around to find a good product.
Plus, hot sauce also tends to be low in carbs. This makes it a great choice for anyone following a keto diet.
The limited processing really is important. Our diets already rely far too much on highly processed foods, many of which contain concerning additives. The processing often strips away some of the nutrients and antioxidants from ingredients too, giving you fewer benefits than you'd get otherwise.
Makes Your Food Taste Good
Hot sauce is one of the easiest ways to add some pizazz to your meals. You just need to pour it over the top or mix a little in, then you're good to go.
This can be particularly powerful if you're eating out, as you can quickly make any meal more suitable to your tastes. Pretty amazing, right?
How Hot Sauce Could Be Harmful
The Sodium Content
The biggest issue with hot sauce isn't the heat at all. Instead, it's the fact that brands often add a considerable amount of salt to their products.
While sodium is an important electrolyte, one that our bodies need to maintain a healthy fluid balance, it can be harmful if you consume too much of it. That much is true for most nutrients, but sodium deserves a special mention, as most of us are consuming too much sodium already.
More sodium is often the last thing we need, leading to an increased risk of heart disease and perhaps to fluid imbalances.
There Can Be Side Effects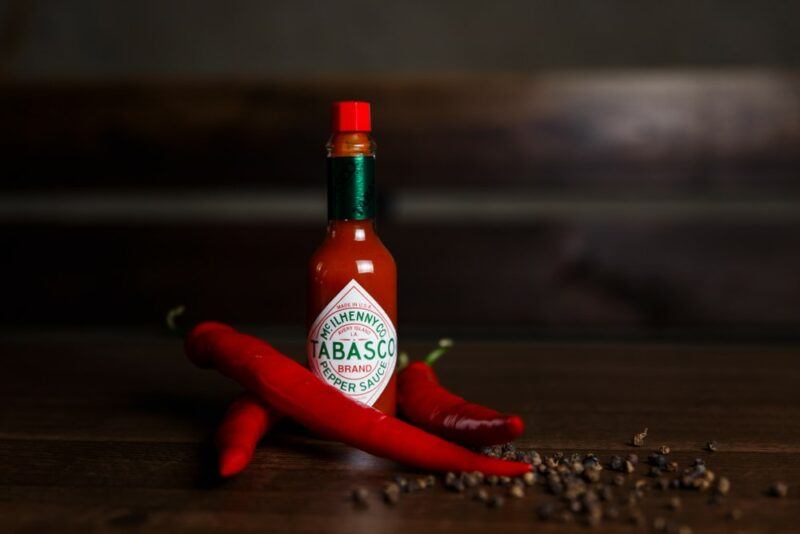 Some people can eat incredibly spicy food all day long. Others struggle with even mildly spicy food and may quickly get side effects, like heartburn and diarrhea.
These side effects will sometimes decrease if you start to eat hot sauce regularly, as your body begins to adjust to the heat. But, this isn't always the case. You might find that your only option is to cut down on the hot sauce or be ready to run for the bathroom at a moment's notice.
This isn't an area to take lightly either, as the side effects of hot sauce can be dramatic for some people. Be particularly cautious if you already experience digestive challenges, like acid reflux, ulcers, or irritable bowel syndrome.
If you regularly get side effects, particularly severe ones, your body may be sending you a message. Honestly, if any food is making you sick regularly, keeping it in your diet isn't wise.
Your Body Temperature Will Increase
Hot sauce often increases your body temperature too, often making you sweat a little more. Not surprisingly, the effect becomes stronger as the spiciness of your hot sauce increases.
Most of the time, the temperature increase isn't something to be worried about. It's somewhat uncomfortable, but that's about it.
The increase might be more concerning if you struggle with breathing or anxiety. If this is the case for you, it might be best to stick to the milder versions of hot sauce.
Will Hot Sauce Kill You?
Hot sauce is surrounded by urban myths, some of which suggest that people have literally died from eating hot sauce. While most of those stories are exaggerated, some of them may actually be true.
This doesn't mean that hot sauce is dangerous. Most of the time deaths occur because of unusual circumstances or health conditions. For example, some people experience violent coughing fits after eating incredibly hot sauce, especially unexpectedly. Such coughing fits could lead to an internal rupture.
Having an underlying health condition could be an issue too.
Such patterns don't mean that you should avoid hot sauce. Not at all. Instead, it's important to pay attention to your body and avoid going over your natural limits. Starting off slowly can help too. Give your body time to adjust to the heat.
How To Choose The Best Hot Sauce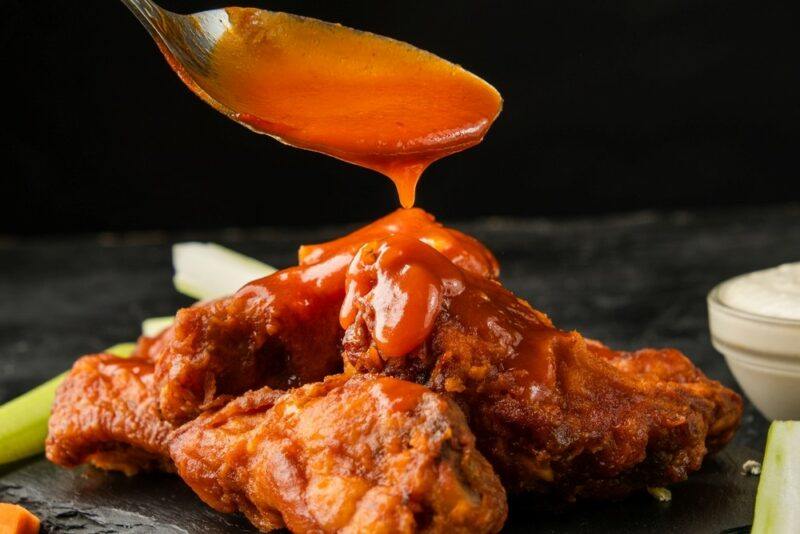 When you're choosing your hot sauce, it's important to pay close attention to the ingredient labels. Look for products that are minimally processed and don't use many additives. These will generally be the ones that have a very short ingredients list.
Pay attention to the sodium content as well. Plenty of hot sauces use minimal sodium and taste amazing.
Of course, buying hot sauce isn't your only option. You can easily make hot sauce at home yourself, using hot peppers as one of the base ingredients.
Doing so isn't just enjoyable. You also get the chance to define the exact flavor profile and heat of your sauce, something you can't do with a commercial product.
Creative Ways To Use Hot Sauce
Hot sauce is normally used on top of meals or perhaps as a dip. However, there are other interesting ways to use hot sauce too, including hot sauce cocktails and shots.
The bloody Mary is the classic example here. It's the one hot sauce cocktail that everyone knows about, even if not everyone loves it. The bloody Mary is just scratching the surface though. There are plenty of other cocktails that use hot sauce as well.
You're not limited to tried and true recipes either. You could easily develop your own by experimenting. Why not start by taking your favorite cocktail and adding a little hot sauce to it? You might be surprised at how it turns out.
Another trick is to mix hot sauce into a dip or a spread. This provides a bit of extra kick, but one that's more subtle than if you used the sauce on its own. The approach is perfect if you like the flavor of hot sauce, but find the intensity a bit overwhelming.
Final Thoughts
Hot sauce comes with a surprising number of benefits. It's also not the best choice for everyone, as it can increase acid reflux symptoms and even give you stomach cramps and diarrhea.
This brings us back to one of the classic health ideas – that you need to pay attention to yourself first. We're all different. Some of us can have large amounts of very spicy hot sauce without any problems at all. Others are sensitive to even mild amounts of hot sauce.
You need to find the level that works best for you. This doesn't just mean the amount of heat you enjoy. It also means paying attention to how your body reacts and keeping an eye out for any side effects. Experiencing side effects regularly is a sure sign that you need to cut down your hot sauce intake or perhaps avoid the sauce entirely.
Frequently Asked Questions
Does Hot Sauce Go Bad?
Yes, hot sauce will eventually go bad. However, it does have a decent shelf life. Even once opened, the sauce should last around a year in the fridge or six months if left out. This is because hot sauce relies on ingredients like chili and vinegar, which act as preservatives.
The shelf life does vary from product to product, so you'll need to look for signs of spoilage, like mold or an off smell.
Is Hot Sauce Gluten Free?
The main ingredients in hot sauce include vinegar, chili peppers, and spices. These are all naturally free from gluten, which makes hot sauce gluten free too.
There are always some exceptions though, particularly products that use some types of soy sauce or rice vinegar. If you're worried, look for hot sauces with a gluten free label.
Does Hot Sauce Burn Fat?
Hot sauce is sometimes linked to weight loss, as the capsaicin may slightly increase your metabolism. This metabolism increase could mean you burn a little more fat because of the hot sauce.
Still, don't expect hot sauce to make you rapidly drop pounds, as the fat burning effect is pretty mild.
Is Hot Sauce Keto Friendly?
Many hot sauces work well on keto, as the main ingredients are all very low in carbs. Some products even contain zero carbs in a serving.
Be sure to check the ingredients label though, as some companies may use additives that push up the carb content of their sauces.
Is Hot Sauce Vegan?
Hot sauce is often vegan, but not always. This is another case where you need to keep an eye on the ingredients list, as animal-derived ingredients are sometimes included. Honey is the biggest culprit here, but some additives might also be non-vegan.