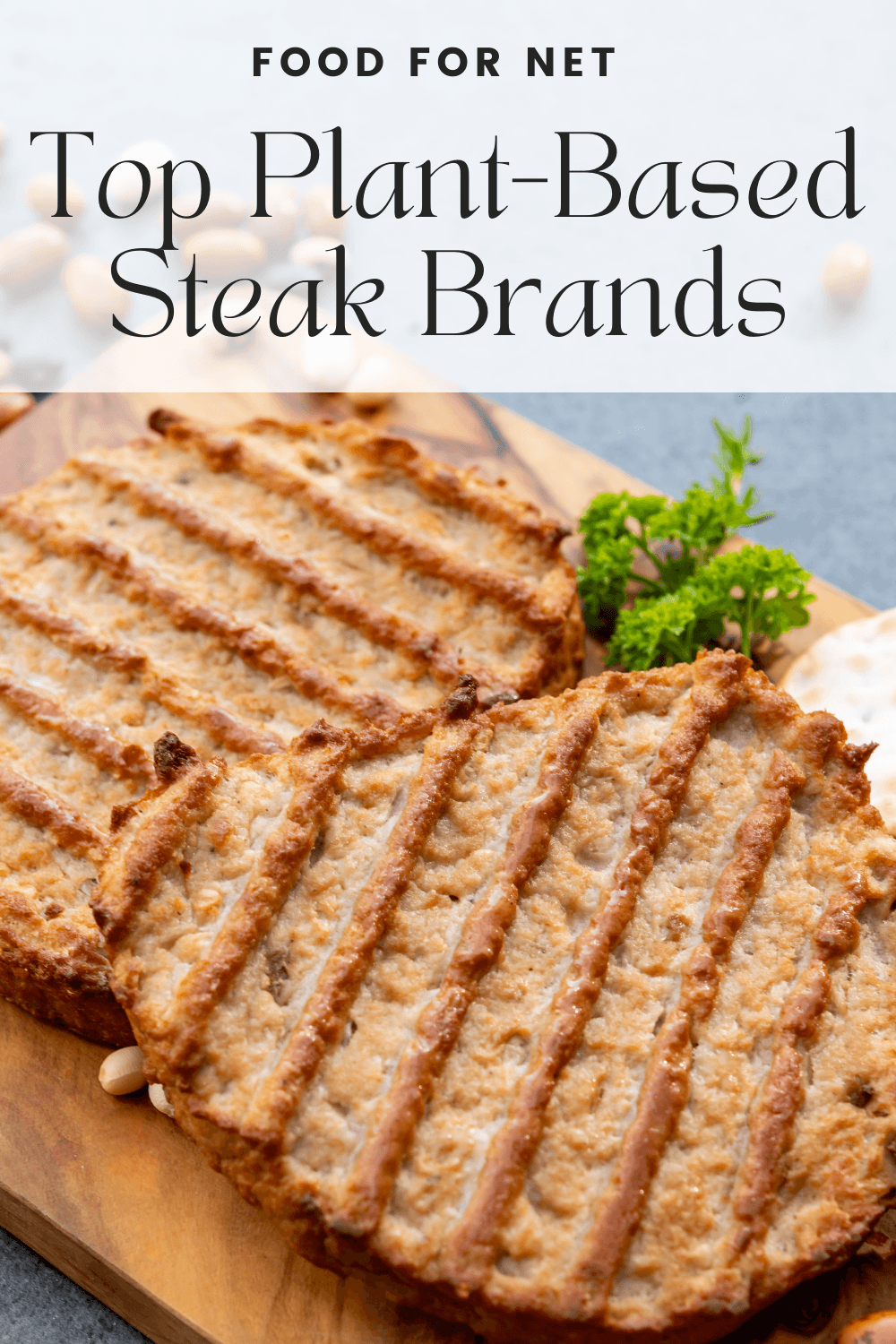 Of all the meats out there, steak is certainly a unique one. It can be made in so many different ways, from red and tender to well-cooked and tough. There's a steak for every preference out there – even vegans! That's right, although steak is a tough one to replicate, there are several vegan steak options out there that help you enjoy the experience of a classic steak with no animal involvement.
Plant-based steak is a little harder to find than some other meats, but that doesn't mean it's impossible. The steaks listed here not only offer the best in taste and texture, but the health benefits are many. Some of them even offer comparable amounts of protein to real meat.
For years people have questioned how vegans and vegetarians are getting enough protein in their diets. The truth is that it's not as difficult as people think. There are so many protein-rich plants out there, and products like these vegan steaks put many of them together into something innovative and delicious. Not only is it really not that hard to get lots of protein in, but doing so doesn't even have to be boring or bland!
The Best Plant-Based Steak Brands
1. Very Good Butcher's Steak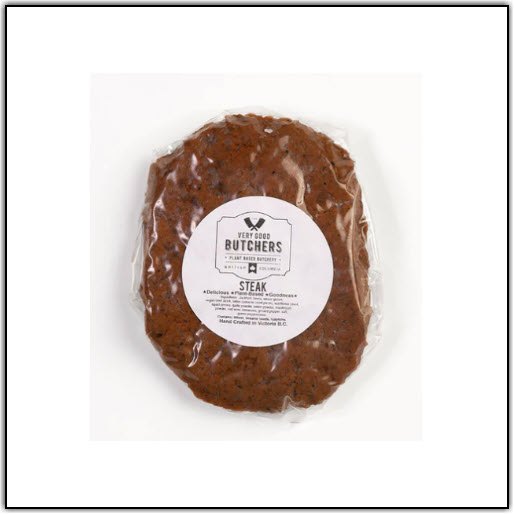 The Very Good Butchers are aptly named, as they work hard to ensure all their products are indeed, very good, even when they contain no meat whatsoever. This "steak" is made from jackfruit. Jackfruit is an exotic fruit that can be hard to get, but it's extremely nutritious and versatile. Using it as a meat replacement is quite common as once cooked, it has a similar texture.
Here, it has been turned into a wonderfully tender, juicy piece of steak that is barely distinguishable from the real thing. Other ingredients include beets, shiitake mushrooms, and a variety of herbs and spices. Each serving of this steak contains 160 calories, plenty of iron, and an impressive 20 grams of protein.
The Very Good Butchers have cleverly named themselves as such because although they do make meat, the only thing they butcher is beans – according to them. Beans are a common ingredient in plant-based food as they are healthy and textured while doing no harm to animals.
Their "butcher" shop also has plenty of chicken, sausages, taco stuffers, burgers, crumbles, and more to choose from – they even have cheese – and all of it is plant-based and fully vegan!
2. Lightlife Steak-Style Veggie Strips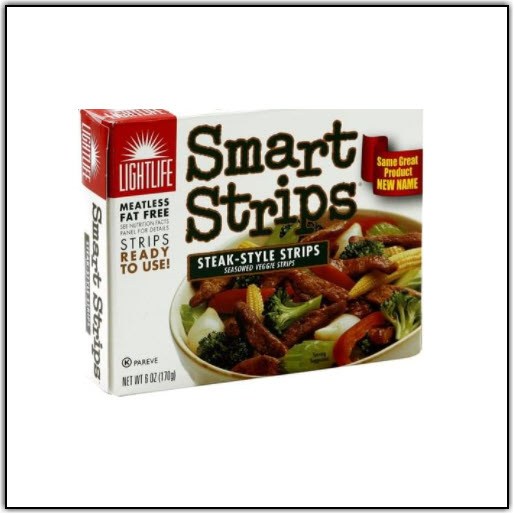 Lightlife has a lovely selection of meatless products to choose from, including their unique and irresistible steak strips. These versatile strips are cut and ready to go, they're even pre-seasoned in a way that makes them perfect for a veggie stir fry or as a side to a veggie-filled meal. In addition to salt and other spices, they're flavored with natural flavors that come right from vegetable sources to create the perfect taste.
Each serving has 80 calories, no fat, no added sugar, and 14 grams of protein. It's also a great source of iron, fiber, and potassium.
Lightlife is another fantastic all-rounder when it comes to meat replacements and plant-based goodies. They've got ground meat, burgers, breakfast sausages, several forms of chicken, hot dogs, tempeh, meatballs, and so much more – all completely vegan! They're a vegan meat lover's dream come true.
3. Viana Roasted Veggie Entree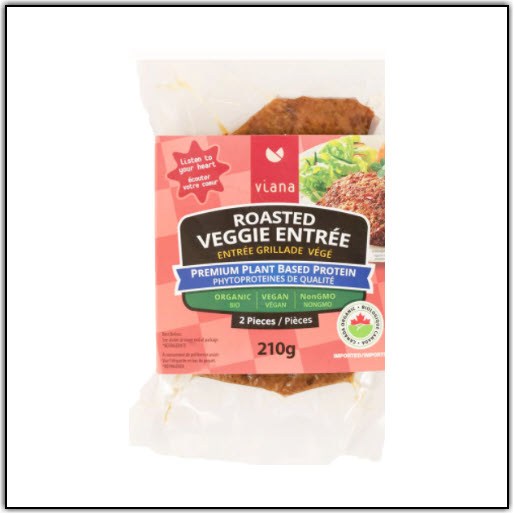 Viana Roasted Veggie Entree, formerly known as veggie cowgirl steaks, is a steak-like meat replacement that's made of roasted veggies. The ingredients include wheat protein, soybeans, tofu, rolled oats, roasted onion, tomato paste, garlic, and more. It also contains plenty of herbs for seasoning purposes but they're also good for your health. In addition to being vegan, most of the ingredients are also organic.
This veggie steak is sold by Vegan Supply, where you'll find an abundance of healthy meat and dairy alternatives. They've got hundreds of products to choose from. Whatever meat you're craving and want to replace, they've probably got it. They carry a wide range of brands, from well-known options to smaller companies that may just become your new favorite.
They've also got plenty of dairy alternatives like plant-based cheese, dips, and spreads that you'll love.
4. Gardein Szechaun Style Be'f Strips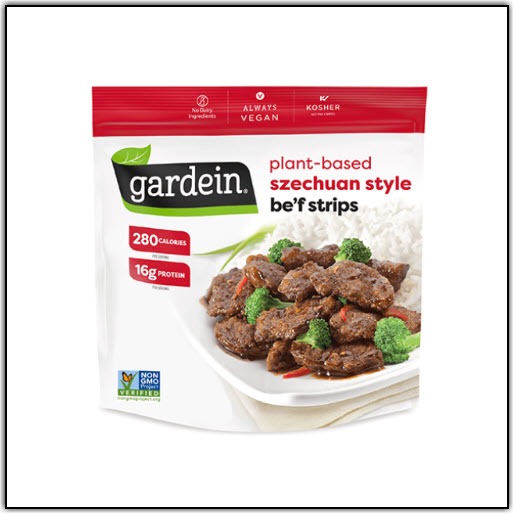 Gardein is another company with a passion for plant-based meat and has, therefore, created a large and high-quality collection of products. Their steak strips are certified vegan, dairy-free, and kosher, allowing them to fit into a wide variety of diets and lifestyle choices.
They're easily cooked and can be added to many different meals. They'd do great cooked up with a bunch of veggies, or you could add them to a nice wrap or sandwich. They'd also do well on their own as a side dish for just about anything!
Each serving has 280 calories, no cholesterol, a bit of fiber, calcium, iron, and potassium, and 16 grams of protein. The ingredients here include wheat flour which contains healthy things like niacin, folic acid, and riboflavin. It's also got soy protein, soybeans, plum puree, tapioca starch, rice, onion powder, barley malt extract, and more. Each of these ingredients comes with its own set of nutrients and health benefits, making these perhaps the healthiest steak strips you'll ever have.
5. Terra Vegane Organic Steak Strips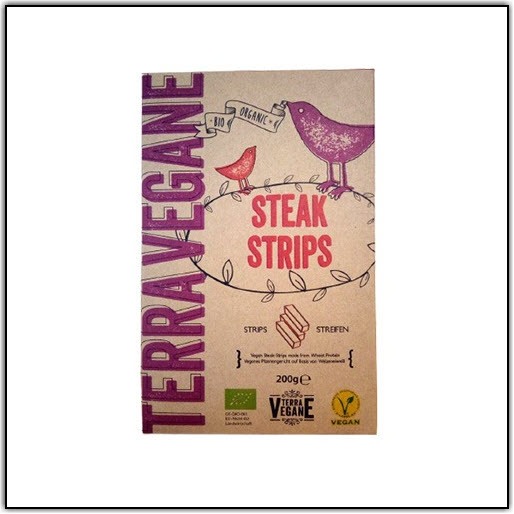 Terra Vegane Organic Steak Strips are vegan, organic, and so tasty. Made from wheat and legumes, they have an amazing taste and a perfect steak-like texture. The inclusion of legumes not only helps create the texture, but also brings a long list of nutrients and health benefits to the table, which is exactly why they chose to use legumes to create their steak masterpiece.
As a result, these steak strips are extremely high in protein with about 26 grams per serving. Ingredients include wheat protein, buckwheat, coconut oil, kidney beans, beetroot powder, barley malt extract, tomato paste, and more. It's a grain and veggie-filled recipe with so many potential uses. They suggest fajitas, pasta, stir fries, and kebabs, but the possibilities don't stop there. With a taste and texture just like that of steak, there are plenty of unique and interesting ways you could use these versatile, plant-based strips.
If you're looking for more, Terra Vegane puts the same amount of thought, innovation, and science-backed research into all its products. They've got plant-based salami, chorizo, bacon, ham, beef, and even omelets.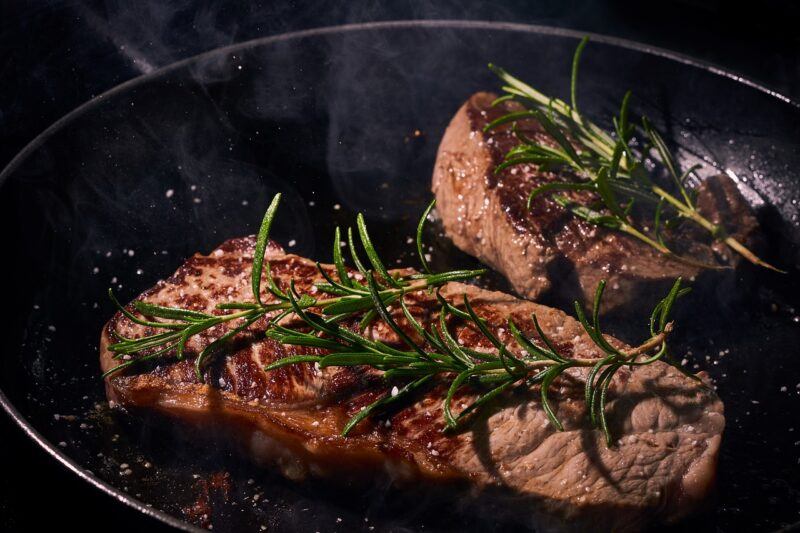 Homemade Vegan Steak Recipes
Despite how tough store-bought plant-based steaks can be to find, it's surprisingly easy to make a vegan steak yourself at home. With a few particular ingredients and the right cooking times and temperatures, you'll have super healthy, protein-packed steaks ready to go in no time.
Quick and Easy
This recipe is perfect for those with full and busy schedules, and/or lots of people to feed as it only takes about 30 minutes to prepare! The steak itself requires ingredients like red kidney beans, tomato paste, and nutritional yeast. For some of the more obscure or hard-to-find ingredients, they conveniently provide links to help you.
Beyond that, this recipe calls for plenty of spices and seasonings including paprika, garlic powder, oregano, coriander, cumin, and more. This will create a delicious but somewhat intense flavor so feel free to reduce or change the spices as you see fit!
There are a few appropriate substitutions if you can't find the exact ingredients, for example, the red kidney beans can be replaced with black beans or chickpeas. It's the red beans, however, that give it an authentic color – though this doesn't influence the flavor much at all.
Seitan Steak
This recipe uses the popular vegan ingredient seitan. Seitan itself can also be made at home if you're feeling so inclined. Regardless of how you come by it, though, seitan is a common ingredient in meatless recipes because it works. It mimics the flavor and texture well and can be used for a variety of things like meatballs or chicken.
Here, it does well in the steak recipe along with ingredients like chickpea flour, tomato paste, and wheat gluten. The seasonings are on the simple side, calling for only garlic powder, paprika, and black pepper. Of course, these can be changed as you desire.
The recipe also includes a broth and marinade to go with the steak. You can make everything and enjoy this recipe exactly as the author intended, or you can just make the steak! The steak on its own is still a great starting point for any meal. Add more seasoning and pair it with some veggies or make it on the side of a nice plant-based pasta. Either way, a serving of this steak is about 189 calories and has about 27 grams of protein. This is even better than many store-bought meat replacement products!