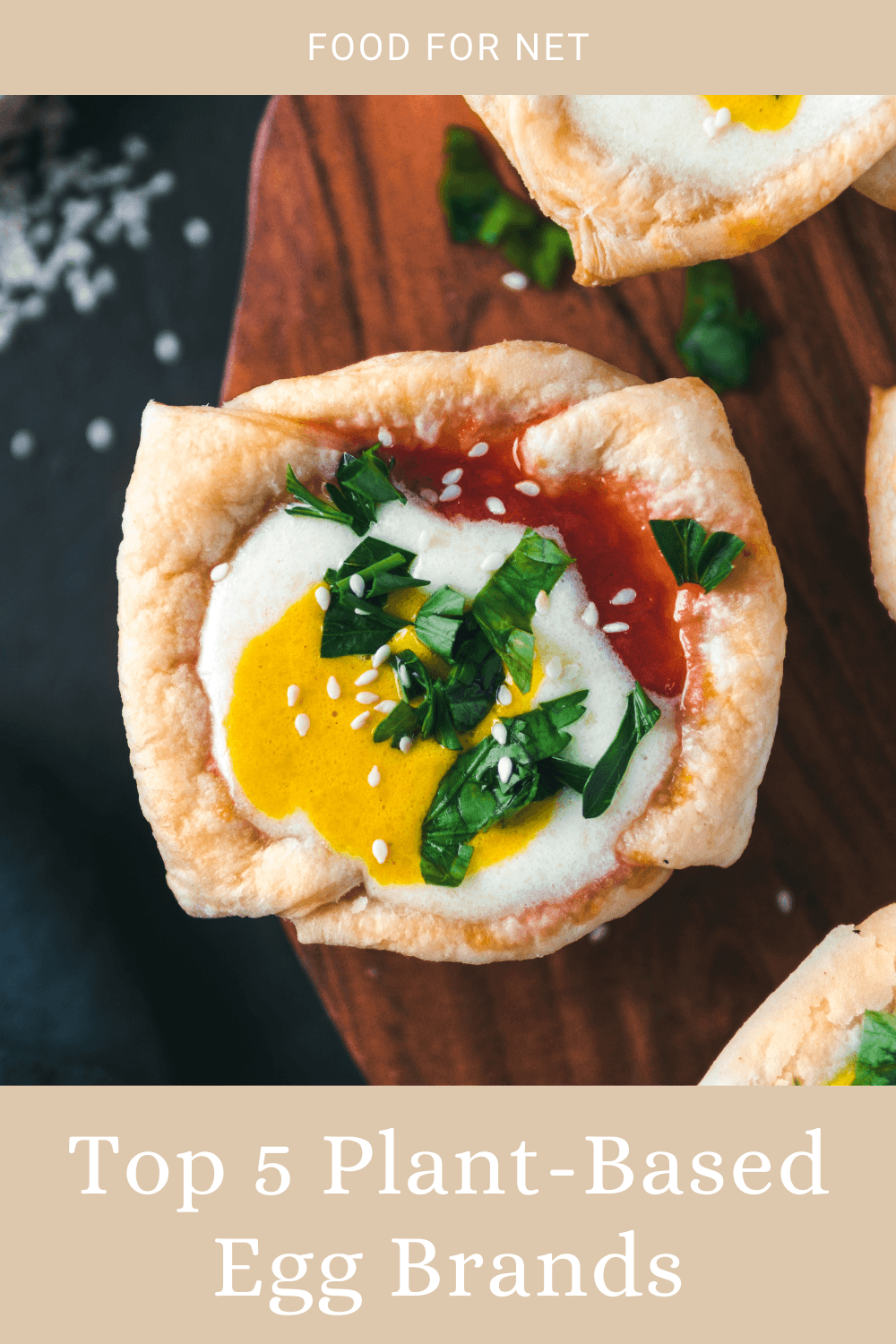 Eggs are a versatile food that many people find quite delicious in one form or another. Scrambled, fried, made into an omelet, there are so many options. Eggs also offer some health benefits, though these are dragged down by the darker side of eggs. Too often eggs come from overcrowded and inhumane chicken farms where the animals are not fed right or allowed adequate living spaces. Some never even see the outdoors.
While this screams of ethical problems, there are also health concerns here. If the chickens are being fed crap, what is really in the eggs they produce? Aside from that, eggs are also pretty high in cholesterol which is a big concern for many. So, if you're still looking for the tasty, fluffy experience you get from eggs, it's worth trying plant-based eggs instead. Just Egg is a popular option you may have heard of before, but there are plenty of others doing a great job as well!
Made using healthy, natural, non-animal ingredients, well constructed plant-based eggs do well to replicate real eggs in taste and texture. They may look a little different from the start but the end result is the same, and much healthier. Not only is cholesterol a non-issue but ingredients like beans and spices offer plenty of nutrients and health benefits.
The Best Plant-Based Egg Brands
1. Just Egg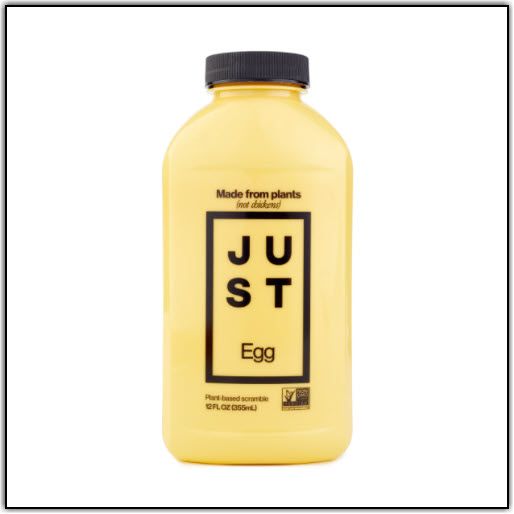 Just Egg was originally born from environmental concerns as well as worries about the health issues eggs cause. Eggs are a hugely common food that spans cultures and locations worldwide, ultimately requiring about 93 million acres and 51 billion gallons of water each year.
Just Egg wondered if they could do better, so they began investigating the idea of a plant-based egg. They tried and tested so many things until they found something that scrambles up just like an egg – mung beans!
Mung beans are old and have been used in many cultures for thousands of years. In addition to being extremely good for you, they are very sustainable and require significantly less to cultivate than eggs. Overall, Just Egg uses 98 percent less water to make their eggs than it takes to cultivate chicken eggs, and 86 percent less land.
In terms of nutrition, Just Egg offers less saturated fat than regular eggs, no cholesterol at all, and more protein! Mung beans make up the bulk of these eggs, with turmeric and carrot extracts being used to create a nice color while also bringing many health benefits to the table.
2. Eggcitables Egg Alternative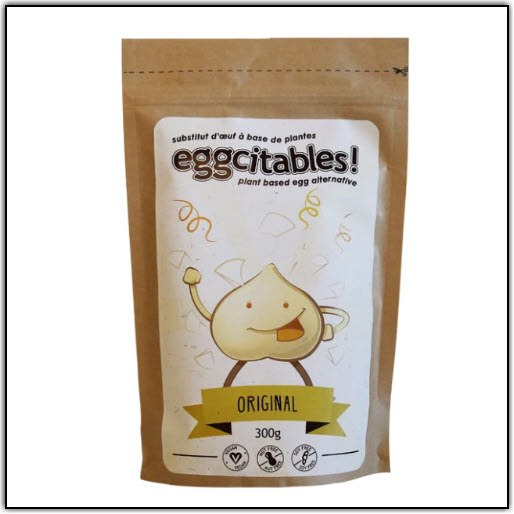 Eggcitables Egg Alternative comes from Canada where they source only the best, highest-quality ingredients, 70 percent of which come directly from farmers. These ingredients include chickpeas, oat flour, carrot powder, salt, and a variety of spices.
The eggs are soy-free, nut-free, gluten-free, and 100 percent vegan. They have no cholesterol, are very low in fat, and are quite high in protein at eight grams per serving. They also boast high levels of calcium, iron, vitamin B6, B12, folate, and potassium.
Vegans and non-vegans alike are singing the praises of these eggs, raving about how they're just as versatile and even better tasting. Some couldn't even tell the difference between these and regular eggs. They're noted as being good for omelets, deep-frying, and even as a baking ingredient.
These eggs are perhaps even more versatile than regular ones as they've come up with several different flavors you can try, too. They offer the original of course, as well as chipotle, garlic, and chive. These are great for when you want something a little spicier and/or more flavorful – perfect for a sandwich or a delicious plate of yummy scrambled eggs.
3. Follow Your Heart Vegan Egg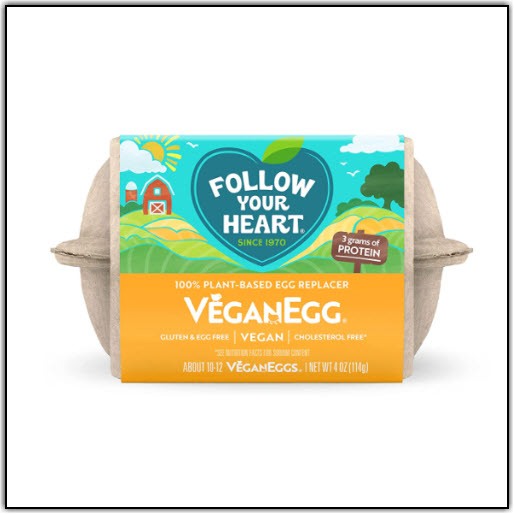 Follow Your Heart began in 1970 as a small soup and sandwich shop working out of a natural food store. After a few years, the local butcher went out of business and they, ironically enough, Follow Your Heart set up shop there where they began to expand the business. Today, you can still visit this shop and order some delicious fresh food and drink to eat.
But aside from serving up delicious sandwiches and iced teas, they're on a mission to give the world a high-quality array of vegan, plant-based products that are even better than the originals. Their product range includes cheese, mayo, cream cheese, dressings, and of course their vegan eggs.
These eggs can handle whatever you want to throw at them – baking, frying, scrambling, omelets, sandwiches, they do it all, and they taste just as good as chicken eggs while doing it. Soybeans are the base here, working alongside natural flavors, herbs, and spices to create the fluffy texture we all know and love, with beta carotene creating the perfect color. These eggs offer three grams of protein per serving, along with some vitamin D, calcium, iron, and potassium.
4. Simply Eggless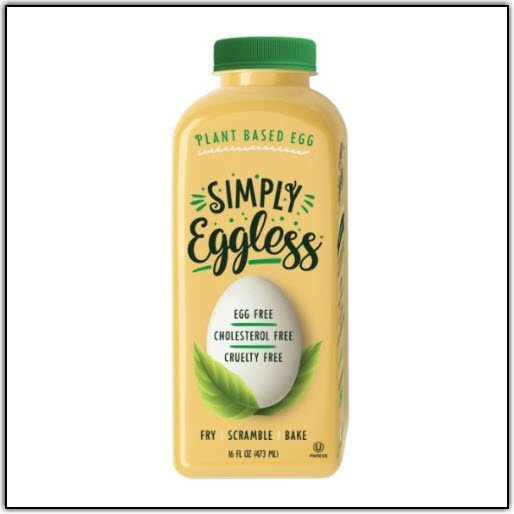 Simple Eggless Eggs is just one product that Simply has created as a part of its mission to not only better the health of its customers but of the planet itself. They have a passionate team of plant-loving foodies and scientists alike who work together to utilize fresh, powerful, and healthy ingredients from nature to create delicious, healthier, and more eco-friendly foods.
Lupin beans are the base of this liquid egg formula, working together with other ingredients like carrot extract, turmeric, sunflower oil, and more. It's low in calories and fat, has no cholesterol whatsoever, and offers three grams of protein per serving. In addition to being vegan, the eggs are also non-GMO, gluten-free, nut-free, soy-free, and cruelty-free!
They fry, bake, and scramble just like regular eggs. You'll notice the difference in taste, but the health advantages are many.
5. Be Leaf Fried Egg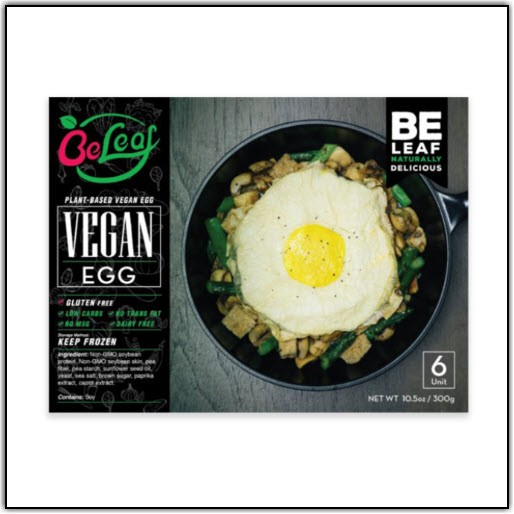 Be Leaf Fried Egg has something a little different to offer. This product is for those that love fried eggs specifically. Instead of a liquid formula you can fry, scramble, or bake with, these come pre-cooked and ready to go, all you need to do is reheat them!
They're just as good as your other vegan egg options, with some added convenience. You can eat them on their own, put them on a sandwich, top it with some veggies, or whatever else you'd do with a fried egg. The egg uses soybeans and peas as the base with sunflower seed oil, brown sugar, yeast, paprika extract, and carrot extract a simple and healthy mix of ingredients.
They're low in calories at only 40 per serving, with two grams of protein and a bit of fiber and calcium. They take just a few minutes to heat up in the pan, give or take depending on how warm you want them and if you want to cook them a little further until golden brown.
Vegan Egg Meal Ideas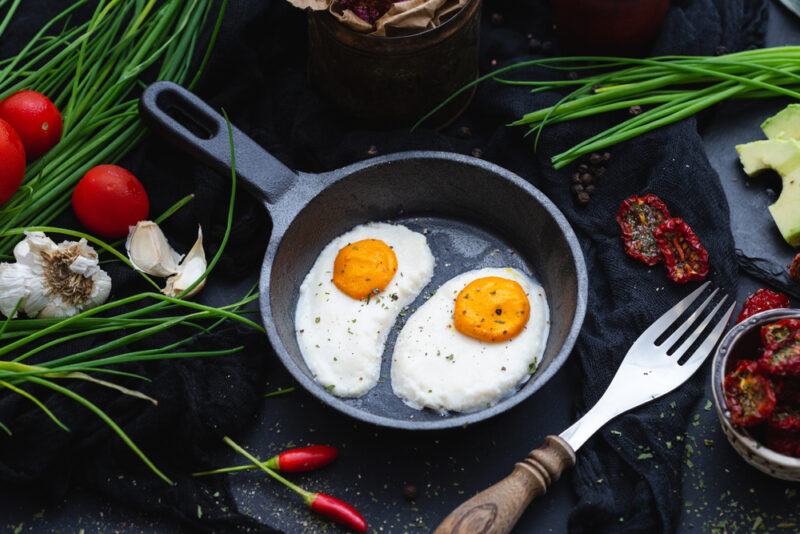 There are several "classic" ways to eat eggs – omelets, scrambled, and fried come to mind. But, these aren't the only ways to eat eggs! If you're tired of the same old and want something new to try, give these fun and unique recipes a look.
Eggless Egg Salad
Egg salad is an underrated way to enjoy eggs. When made well, it's so delicious and versatile – serve it on bread, put it in a sandwich, or even add other ingredients to create a real salad out of it.
However you choose to use it, this recipe outlines an amazing method for creating some classic egg salad, with no real egg! The recipe doesn't even require a "vegan egg" product as you can create the desired taste and effect on your own with some basic ingredients.
Tofu is the base and is responsible for much of the texture, while the flavor comes from a combination of spices and other ingredients like vinegar, mustard, chives, and more.
Vegan Egg Muffins
Egg "muffins" are a cool little invention that involves cooking eggs up in the shape of a muffin, adding additional ingredients like vegetables, herbs, and spices. Popular additives include mushrooms, peppers, and onions but you can add whatever you want!
They're kind of like little mini omelets that are easy to pack in a lunch and store in the fridge, or freezer if you need them to last even longer. If you follow this recipe properly, they can be frozen and reheated effectively, meaning you can make lots at once and have breakfast or lunch ready for the whole week!
The recipe guides you in making some basic egg muffins that you can easily modify to include your desired ingredients. The recipe also outlines how to make your own "egg" mixture, but you can always try it with one of the liquid egg products from this list to make things a little easier!