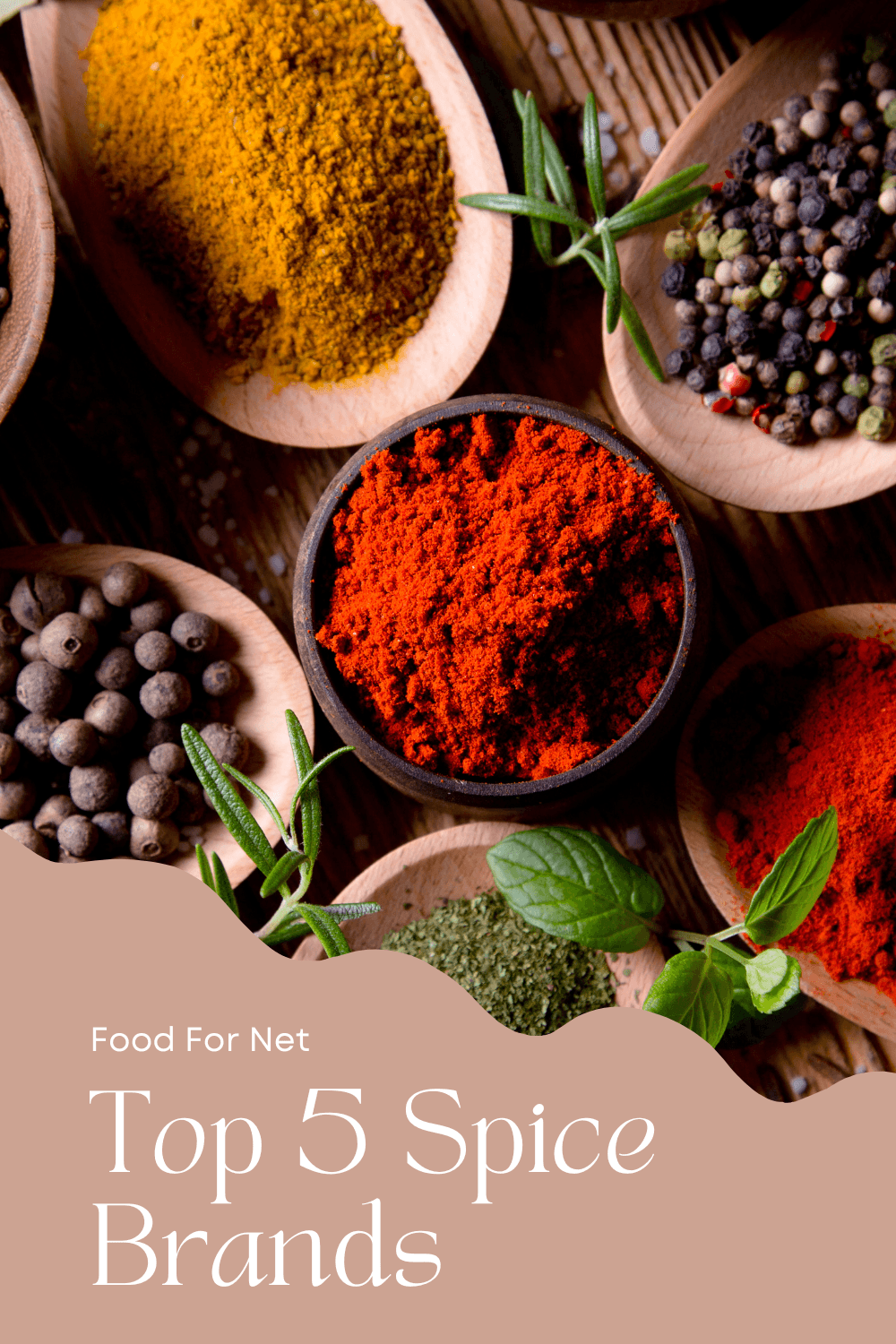 Whether you're a salt and pepper enthusiast or you love experimenting with flavors – a good set of spices is a staple in any kitchen! Even if you're not too adventurous, there's a spice for everyone. Some spices are intense, others are extremely mild, and there are plenty in between. In addition to adding delicious and varied flavor, spices can add a fantastic nutritious component to a dish. The best spice brands you can buy capture the fresh aroma and flavor of each, how it was intended to taste and smell.
In addition, the nutritional impact varies depending on the quality of your spices. Like any food, spices must be grown, processed, and packaged before reaching your kitchen. And while doing so sounds simple enough, there's a lot of room within these steps for cutting corners and diminishing the quality of the spices in question. Not only do low-quality spices not offer as much nutrition value, but they can even be toxic and bad for you! This becomes a significant concern for anyone using spices regularly.
This is why it's imperative you buy only from the best spice brands. Ideally, you want organically grown and minimally-processed spices. You also want products that are fresh and natural – the fewer preservatives and fillers the better. You may need some preservatives to ensure an adequate shelf-life, but there are plenty of natural options. Top-notch spices are often a little more expensive, but it's worth it for your health. Plus – a little of any spice goes a long way!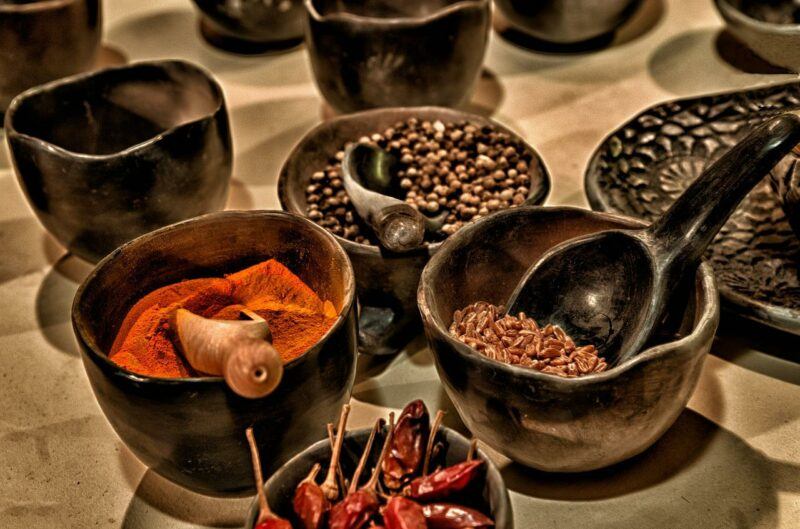 The Best Spice Brands
1. Diaspora Co.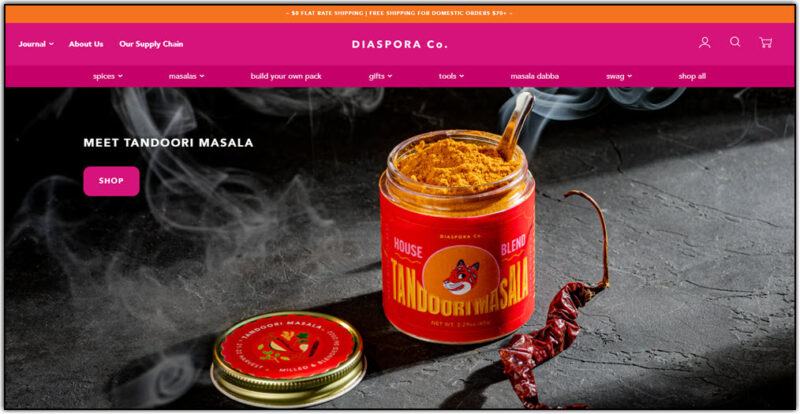 Diaspora Co. began out of a passion for Indian culture and its many amazing spices. 23-year-old Sana founded Diaspora after going on quite the journey. Sana started with a seven-month-long trip to Mumbai that involved conducting hours of research, visiting many farms, and speaking with many people – trying to learn the trade.
In 2017, Diaspora began with just a single spice. A few partners and several years later, they offer 30 single-origin spices sourced from about 150 farms across Sri Lanka and India. They're also proud to go above and beyond even fairtrade to pay the farmers and workers more than six times the average price. Fairtrade is one thing, Diaspora also goes beyond this to ensure everyone gets a true and proper living wage for where they live.
Their spices come from a variety of sources, such as herbs, flowers, seeds, chilies, seeds, roots, barks, and more. The flavors abound and the health benefits are undeniable when the quality is this good. They've got everything from sweet and fruity to warm and spicy.
2. Penzey's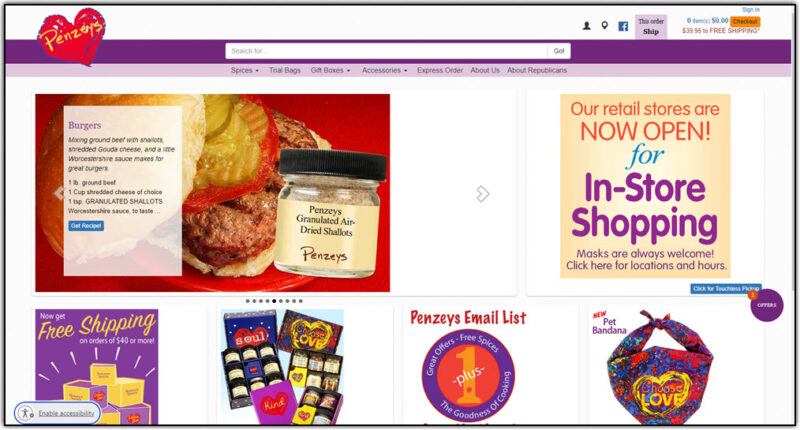 Penzey's has a simple goal: they want to make the world a better place, one spice at a time. Spices are such a small thing and yet, they can make a big difference to your dish and even to your day when the flavors are just right!
Their selection of spices is truly impressive. They've got plenty of classics and single-origins to choose from along with a whole host of delicious and versatile blends. If you have special dietary or lifestyle requirements, they do their best to accommodate these, too. They offer a selection of both salt-free and sugar-free spices if you prefer these.
While impressive, their selection can be overwhelming. If you're at all unsure what to get, they do offer trial bags. These are small, sample-size bags of their spices that only cost a few dollars each. To find your favorite, order a few of these at once and give them all a commitment-free try!
They also have accessories like mills, shakers, and empty jars for those that like to lower their carbon footprint and re-use when possible.
3. Burlap & Barrel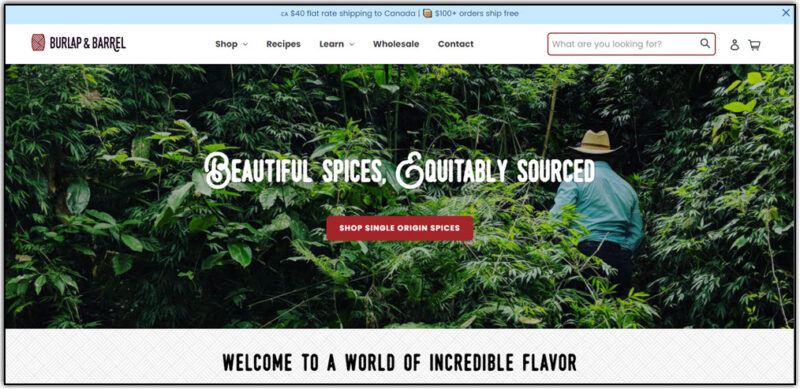 Burlap & Barrel is all about sourcing the most authentic and diverse spices from around the world. Not only do they want to experience and share a world of flavors, but they want to do things right and produce only the best quality.
They accomplish this through a three-step process. First, they connect with small farmers. Then, they work to educate consumers and customers about the importance of transparency, product traceability, and its impact on human rights. Finally, they source only the best foods and ingredients grown organically and with traditional techniques. They feel this garners the best and most authentic flavors.
You can browse their spice collection by type – such as blends, herbs, chilis, peppercorns, and more. You can also pick from just the everyday basics or even build a gift set to treat the spice-lover in your life. They also have lots of content on their website if you'd like to learn more about the spices, their process, and the impact they're making.
4. Spicewalla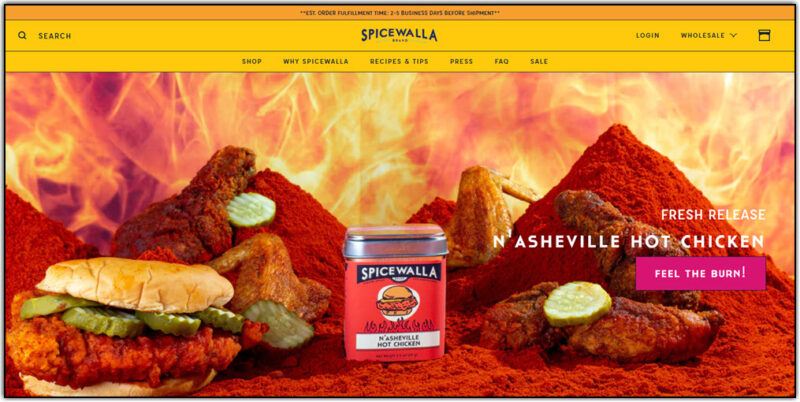 Spicewalla focuses on creating spices that are not only fresh and healthy but are also chef-approved. The company was founded by a professional chef who fully understands that spices are an absolute asset in the kitchen. They can make or break your meal. So, they focus heavily on the flavors of their spices and conduct thorough taste tests to ensure they're up to par and useful.
They have a great variety of classic, tried-and-true spices combined with a selection of unique, signature blends of their design. There's a good variety of spices, herbs, and special salts to satisfy even the most adventurous taste buds.
Once you find your favorites, they also have a great recipe section if you want to branch out even more. There are hundreds of recipes to choose from including sauces, dips, entrees, desserts, tasty treats, bread, salads, soups, and so much more.
They also have a helpful "spice advice" section where you can browse by spice instead of recipes. These pages include deeper information on the history and background of the spice and lots of advice on how to use it and what it goes well with.
5. Loisa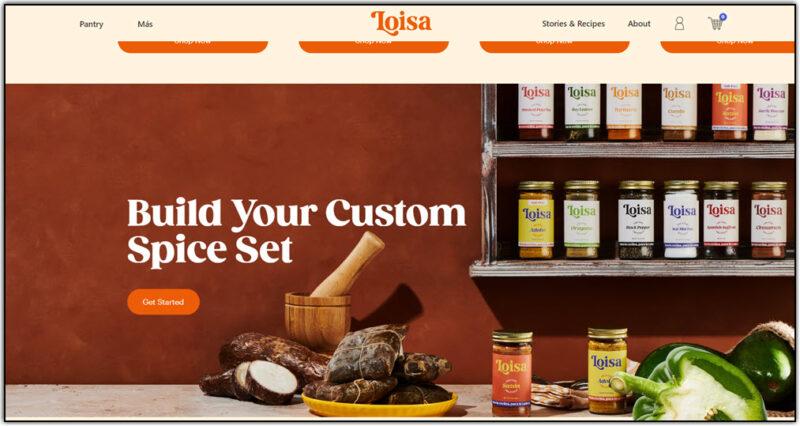 Loisa is a popular, high-quality spice brand with a specific focus: to share the wonder of pure Latin flavor. They found these flavors were being held back by artificial ingredients and unnecessary fillers and they weren't able to properly shine. So, they set out to change this with a more authentic approach.
For those who still need to stock up on staples, they've got your classics like oregano and paprika, made with the same attention to detail as the rest. If you're ready to branch out and experience the Latin specials, they've got lots to choose from.
If you want to experience these flavors but are unsure how to begin, they've got plenty of resources on their website and blog. You can learn all about the culture and history behind their amazing Latin spice. You can also find a great variety of recipes to try to get you started in this new world of spice and flavor.
Classic Spice Origins
From a big picture perspective, there are hundreds of spices out there to choose from especially when you include seasoning blends. Sometimes, though, nothing beats the classics – they're classics for a reason, after all!
Getting organic and properly sourced spices is important for both flavor and health reasons, and that often means digging deeper into where the spice actually comes from. Here, you can learn a little more about the history and origins of your favorite popular spices and have some fun facts to share next time you're cooking dinner!
Oregano
Oregano was initially popular in ancient Egypt, Greece, and Rome as a seasoning for veggies meat, and fish but also wine! Legend has it that the goddess Aphrodite created the spice as a symbol of happiness – which is a testament to its versatility and flavor.
It's also been used quite extensively throughout history for medical purposes. Medieval Europeans, for example, would chew on the leaves to alleviate things like toothaches, coughs, and indigestion.
Turmeric
Turmeric is hailed as a powerful superfood in today's world, and rightly so. It's made from a plant similar in appearance to ginger – but it is not technically a root. It's a rhizome – or an underground stem.
Turmeric has been around for thousands of years, with mentions going back to the Vedic culture in India. Here, it was used as a culinary spice but also in religious and medical practices. It's also historically been used as a common natural dye for the creation of bright and intricate Buddhist robes.
Black Pepper
Salt and pepper are used in so many recipes they're almost a given at this point. However, both spices have healthier and unhealthier options. Regular, over-processed table pepper isn't as good for you as authentic, organic, fresh-ground black pepper.
Black pepper carries nicknames such as "king of spices" and "black gold" and is the most widely used spice in the world. Pepper has been used in India for thousands of years and was introduced to Western cultures via Alexander the Great and his global conquests around the fourth century BC.
It's also good to note that black pepper makes turmeric much more bioavailable. So, black pepper on its own is fine but if you're using turmeric, you should almost always include black pepper as well.