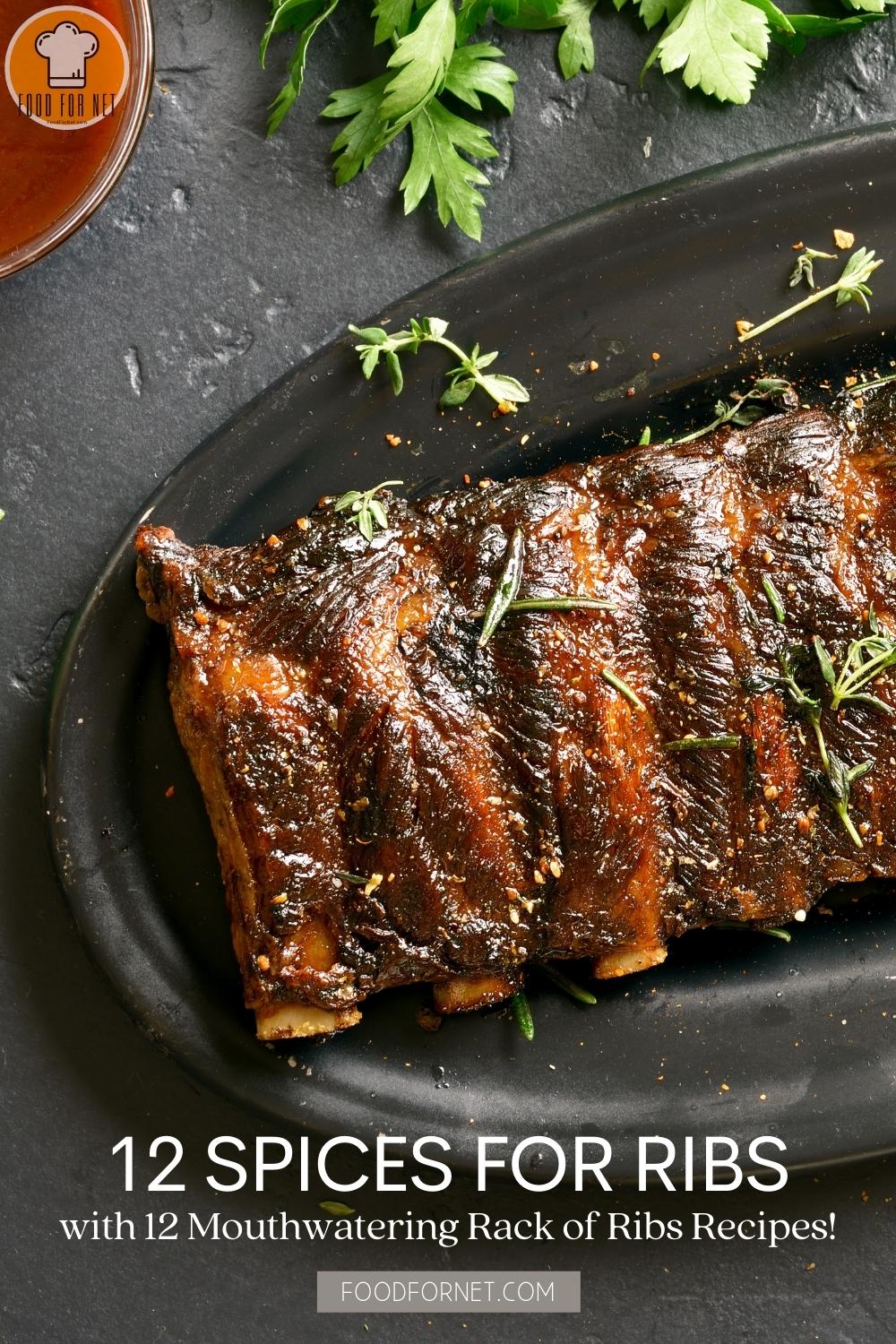 Whenever the weather permits it, it's always a delight to have a cookout with your family or friends – and a smoky, juicy, and flavorful grilled BBQ ribs never failed to come to mind, right? And before you even doubt yourself, keep calm because it's not that complicated! With minimal prep and a few spices for ribs, you're already halfway to nailing it.
And worry not if grilling outside is not an option, you can also oven-baked ribs or use instant pot or your trusted slow cooker. However you would like to cook your ribs, if you can nail the marinade or rib rub that really suits your taste, then you are pretty set.
But first things first, your rack of ribs. When picking the right meat, go for ribs with evenly distributed meat over the slab of ribs. For even cooking (and ease as well) you ideally don't want a rack with fat or meat heavily concentrated at one end nor one with exposed bones. You can also ask your butcher if he can remove the membrane or silver-skin for you. If not, no biggie, it's not that complicated anyway.
Just slide a knife under the membrane at one end of the rack. Then lift the knife a bit to loosen the membrane until it tears just enough for you to have something to grab on to. Now, using your bare hand or with the help of a paper towel, grab that loosened membrane and pull it off – ideally in one piece (if not, simply repeat the process and remove it in smaller pieces instead).
Oh, and it's not that these membranes are not edible, you can also leave it on (others even suggest that it helps in retaining the meat juices better), it's just that it tends to turn a bit rubbery when cooked. It also keeps the seasoning (marinade or rib rub) from permeating the meat. Simply try both, removing it or leaving it, and see which ones you actually prefer.
For more flavorful ribs, season it beautifully and let it sit for some time. While there are some who are content with a good rib rub, and the others with a good marinade – you can also do both. Just make sure that you let your ribs marinade in the fridge and not at room temperature.
Choosing the right spices for ribs depends of course on your personal taste preference. There are those who are pretty conservative about it and use minimal seasoning because they prefer letting the meat's natural flavor shine through. And there are those as well, who prefer going heavy on using seasoning and enjoy experimenting with different spices and herbs.
Finding the right combination of spices for ribs will surely take a few tries before you can find the right one that perfectly suits your taste. But hey, that's where the fun really starts, experimenting and trying out rib recipes! Who knows, you may even stumble upon two or more rib dishes that will make it to your all-time favorite dish list.
A couple of tips before we proceed to the list of spices for ribs. When grilling your ribs, use the indirect method – grill low and slow. It's also best to add BBQ sauce on at the end, say during the last 10 mins or so of cooking, that way you prevent it from burning and from turning into a black coating that can ruin your delicious ribs. You can also opt to just brush on the BBQ sauce after grilling.
As to precooking your ribs before grilling, we'll there's quite a debate regarding this. While it does speed up the cooking process and ensures that the meat is cooked through, there are concerns about the meat's flavor leaching out to the water. Well, that can be remedied by making sure you also seasoned the water you use for boiling. Or you can also try baking it instead. That said, of course, you can always choose to not pre-cook yours – to each their own, right?
Now, if you're up for cooking some ribs – either by grilling, popping it in the oven, or using your trusted slow cooker, see here the list of spices for ribs that you can use with your marinade or rib rub. See also the sample recipes to give you an idea of what to cook next and get you off to a good start.
Spices for Ribs (With Pictures!)
Paprika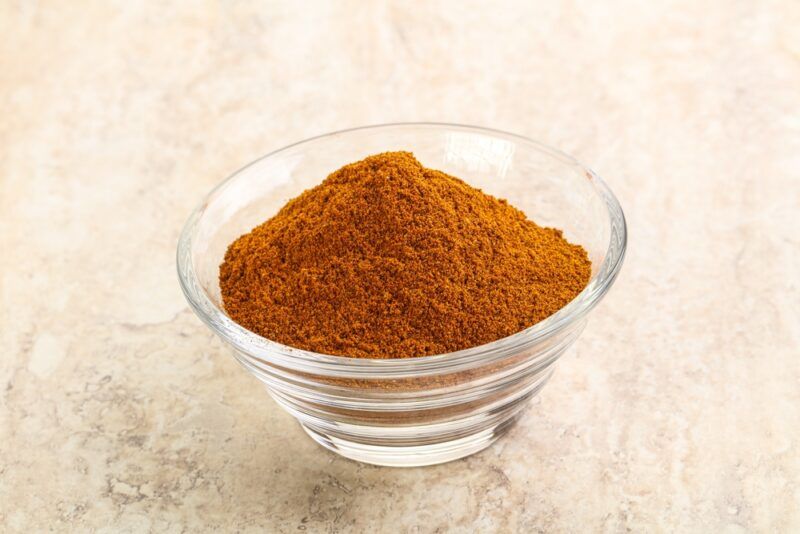 Paprika has a sweet and peppery taste with a mild to moderate heat and smoky flavor depending on whether it's the hot or smoked type. It's made from dried and grounded red peppers which are mainly the milder varieties with thinner flesh.
Fire up that grill for this delicious and spiced Grilled Pork Ribs recipe. In addition to paprika, ancho chile powder, cumin, coriander, cayenne, and black pepper are also used – now that is one beautifully seasoned rack of ribs!
Garam masala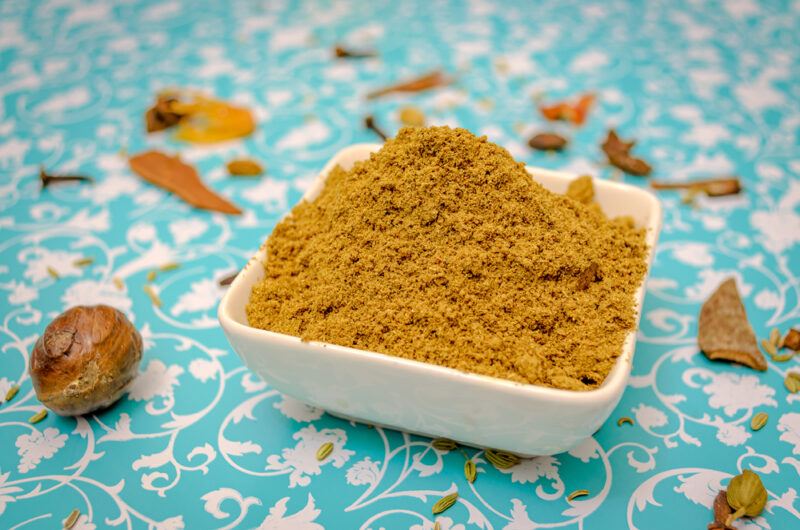 Garam masala being a mix of different spices also gives off a complex flavor – there's a hint of sweetness, spicy, tanginess, and pungency to it. This spice blend is from South Asia and is a common ingredient in Indian, Sri Lankan, Pakistani, Nepalese, and Bangladeshi cuisines.
This Sous Vide Masala Pork Ribs recipe is super simple that you don't have to worry about messing it up. It's simply seasoned with garam masala and salt, cooked in a sous vide bag for 12 hours, and then finish off on the hot grill.
Dried oregano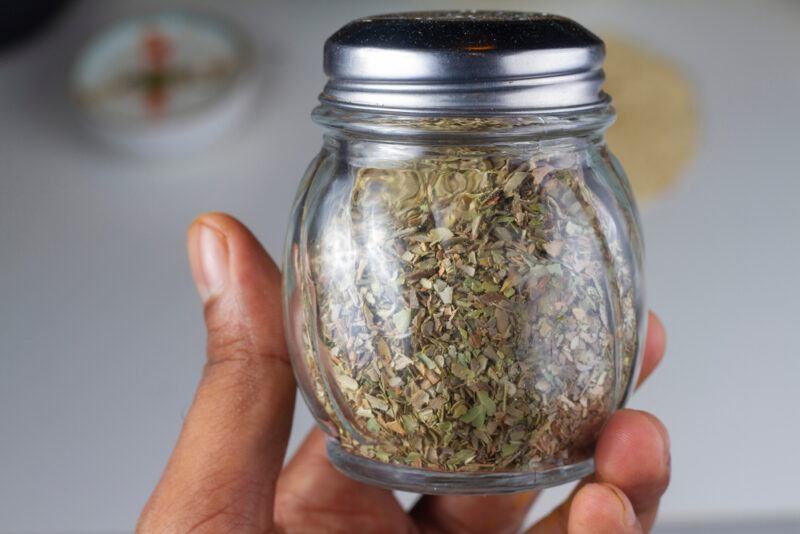 Oregano has a somewhat sweet and spicy taste with a bold and earthy flavor and hints of bitterness. A teaspoon of dried oregano can be substituted for a tablespoon of fresh ones. When used in dried form, make sure to add it early on to give it more time to infuse while cooking the dish.
If you love finger-linking saucy ribs, then this barbecue ribs recipe is for you. It's pre-cooked in the oven with the seasonings and chicken broth. It is then grilled for about 10 minutes until it's lightly charred. Once cooked and rested, it is then cut and then tossed with the sauce made from the chicken broth that the ribs are baked in mixed with the barbecue sauce and is boiled until it's reduced in half.
Cumin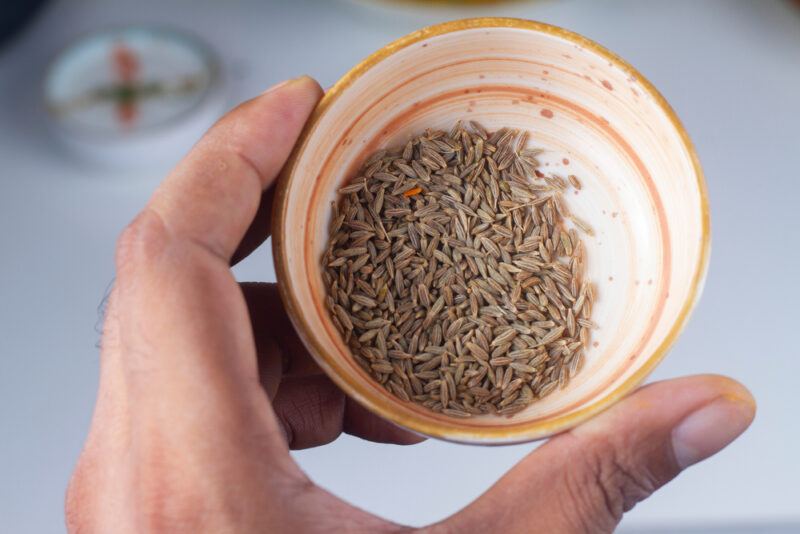 Cumin has a warm flavor with a slightly sweet and nutty taste. This spice works particularly well with chilis – cumin brings out its spicy flavor while adding a rich and earthy tone at the same time. Cumin also works great when paired with cardamom, allspice, clove, fennel, nutmeg, and coriander.
It's the sweet and spicy BBQ sauce that seals the deal here. You'll absolutely love it as it is caramelized when you add it towards the end of the cooking – simply brush generously on the ribs and cook for about 5 minutes on high using the broiler. Make sure to keep an eye on it, that sauce can easily turn from a beautiful gloss to an absolute disaster just like that – so bear with it especially the last few minutes.
Star anise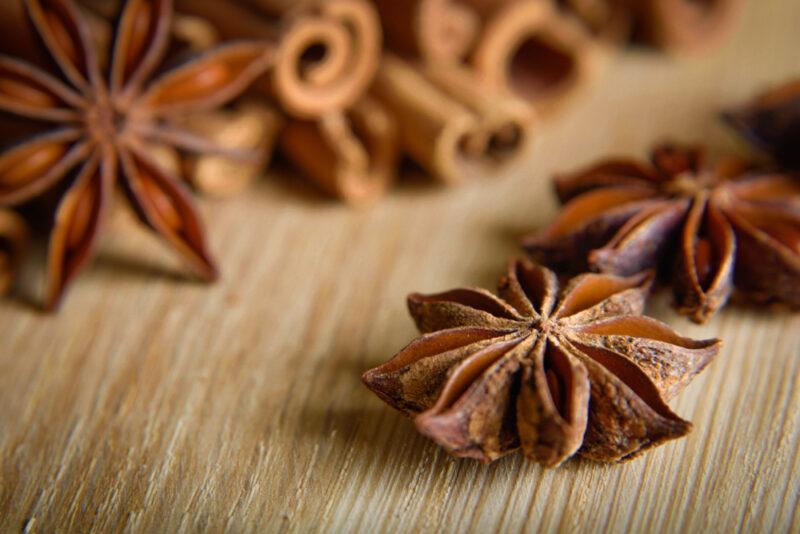 Star anise has a very sweet and licorice-like taste. It's quite similar to the taste of aniseed. It's derived from the fruit of a Chinese evergreen tree. It's accurately named after its star-shaped pods that hold the seeds. It can be used whole or ground and in spite of its sweetness, star anise is oftentimes used in savory dishes.
Beautifully flavored with Asian seasoning including star anise, this Ponzu-Glazed Pork Spare Ribs recipe is absolutely a must-try. It's oven-baked so don't worry if the weather's not that good, spare the grilled ribs for some other time. You can simply finish this particular recipe under the broiler.
Ground Mustard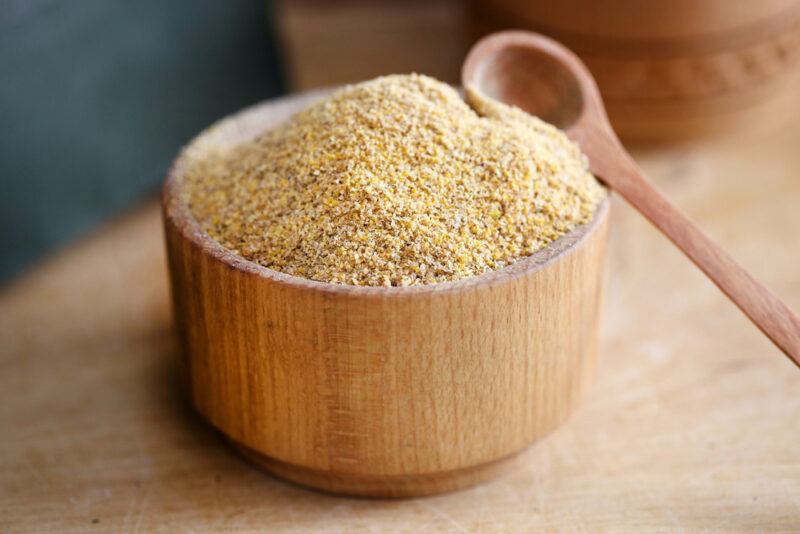 Ground mustard or mustard powder is derived from mustard seeds that are dried and then grounded into a powder. Aside from its use in cooking (as is, as ground mustard), it can be used as well in making mustard paste or as an ingredient in mayonnaise or vinaigrette.
This rib rub is surely spiced – the brown sugar is seasoned with ground mustard, black pepper, smoked paprika, chili flakes, celery salt, and garlic and onion powder. And you're going to love that the recipe included instructions for cooking these baby back ribs using the grill, the smoker, the oven, and the instant pot.
Gochugaru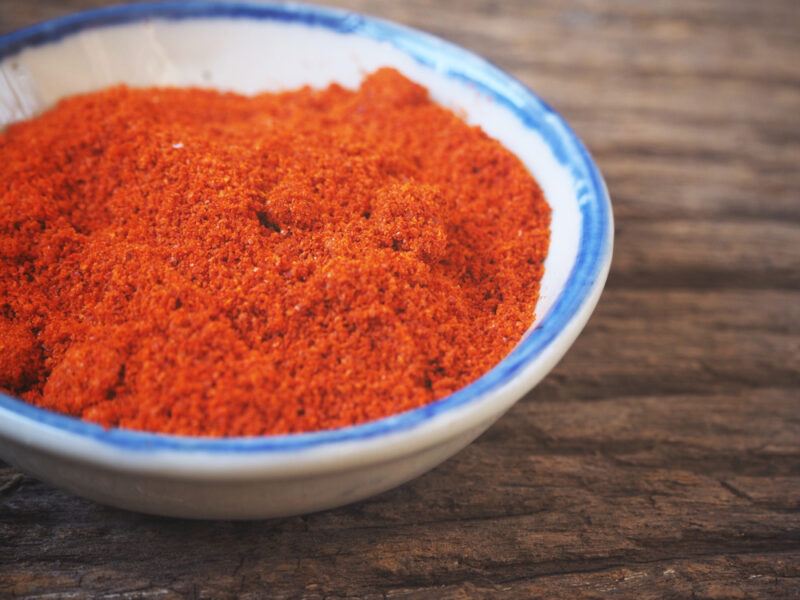 Gochugaru, also called Korean chili powder or Korean chili flakes, has a spicy, sweet, and slightly smoky taste. When compared to cayenne and red pepper flakes, gochugaru has a more complex flavor. It's one of the most important ingredients in Korean cuisine. It's mainly used in making Korean chili paste, kimchi, Korean soups, and stews, and spicy Korean side dishes.
This Chinese Dry Rub Ribs recipe will surely fix your Asian flavor cravings. The rub contains gochugaru, cumin, Sichuan peppercorns, five-spice, garlic powder, sugar, and salt as well. After thoroughly covering the ribs with the rub, it's best to let it sit in the fridge overnight to make sure the seasoning will thoroughly permeate the meat. That will ensure your rack of ribs is flavor-packed!
Lemongrass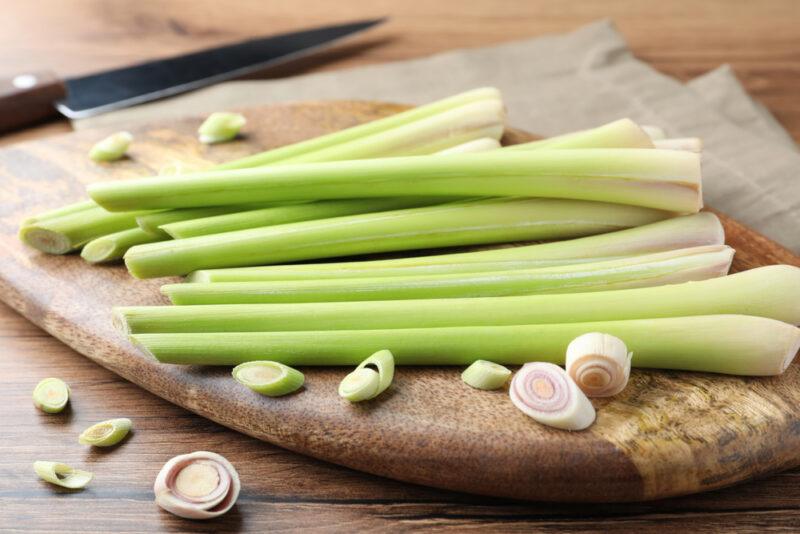 Lemongrass, as the name suggests, has a citrusy and lemony flavor with a hint of mint. It's great for adding freshness to dishes making them light and fragrant at the same time. Aside from cooking, its leaves and oil are also used in making medicine.
Another rib dish with Asian flavors, Indonesian Pork Spare Ribs. Put that slow cooker to work and whip this recipe up for delicious finger-licking ribs! Best served with plain rice or to make it even closer to the authentic version, with nasi goreng and fried eggs.
Allspice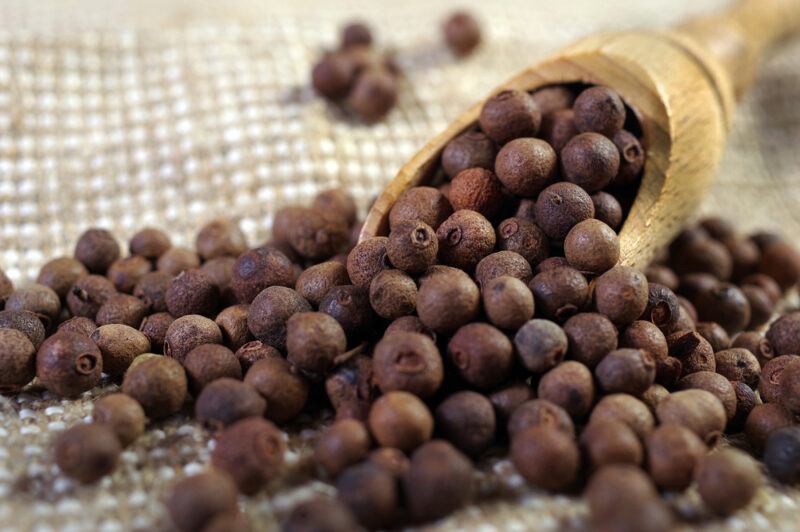 As the name suggests, allspice tastes like a combination of many spices – so there's a bit of cinnamon, cloves, and nutmeg flavor there. It has that earthy, fruity, and slightly bitter taste which makes it perfect both for sweet and savory dishes.
Okay, for these Sticky Spicy Ribs, just bear with the long lists of seasonings – the cooking itself is really easy. Trust the process and you'll find out for yourself that all the seasonings (both for the rub and sauce) absolutely work perfectly. It will be great of course if you can actually grill outdoors but if you can't worry not because you can simply finish it in the oven as well.
Cayenne pepper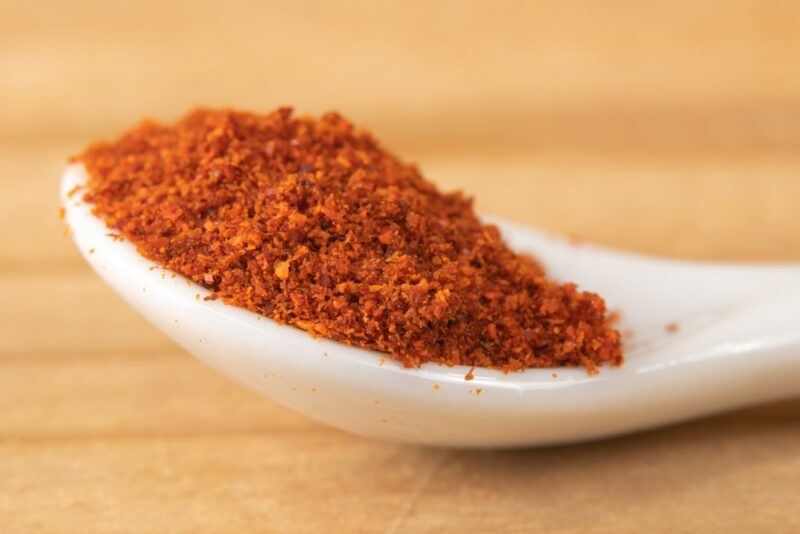 Cayenne pepper despite having a fairly mild aroma actually packs a powerful heat. It's usually used in spicy dishes. In fact, it's one of the commonly used spices in Indian and Mexican cuisine. Compared to chili powder, which could be mild to moderately hot, cayenne is definitely hot for sure.
You can make this rib rub handy for whenever the occasion arises and simply make a big batch. It can be used with chicken, beef, or pork roast as well. The rub consists of cayenne, paprika, onion powder, pepper, salt, and dried herbs like oregano and thyme.
Chili powder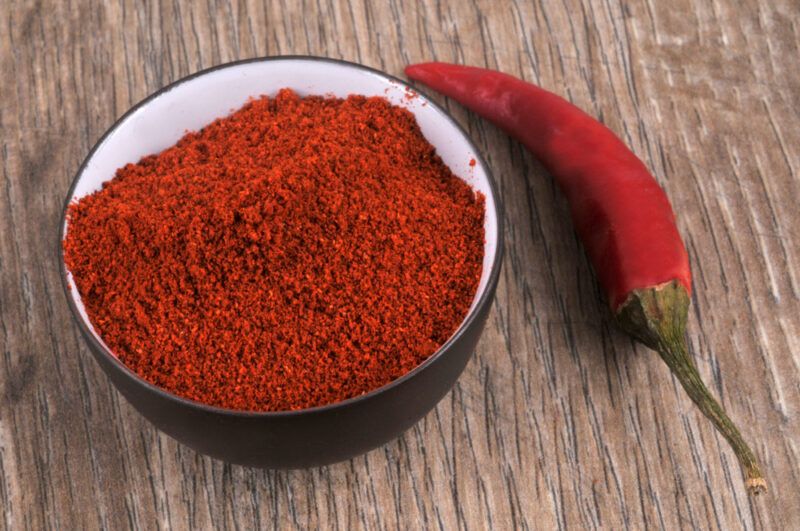 Chili powder, depending on how much cayenne pepper is used in the mixture can vary from mild to moderately spicy. It gives off a flavor profile known as Tex-Mex brought about by the combination of aromatic and savory spices used in the blend.
Another dish that will put your slow cooker to good use – spicy, tender, and moist Beef Short Ribs. In addition to chili powder, cayenne and chili sauce are used as well. If you're not up for spicy food, you can adjust these spices, perhaps use half a teaspoon of chili powder and cayenne, and 1/8 cup of the chili sauce.
Coriander

Coriander has a warm, aromatic, and somewhat sweet flavor with hints of citrus taste. It's great for making curry pastes, meat rubs, or for sprinkling over bread or roasted veggies. To boost its flavor and aroma it can be dry roasted over medium heat first before using.
A match made in heaven, Sticky Grilled Pork Ribs with Creamy Thai Basil Lime potato salad! The ribs are simply seasoned with coriander and garlic along with hoisin, ketchup, and chili sauce. It is then baked in the oven and finished on the grill with a hefty brushing of the marinade (set aside purposely for this step), and then served with the creamy but light potato salad.
Related Content