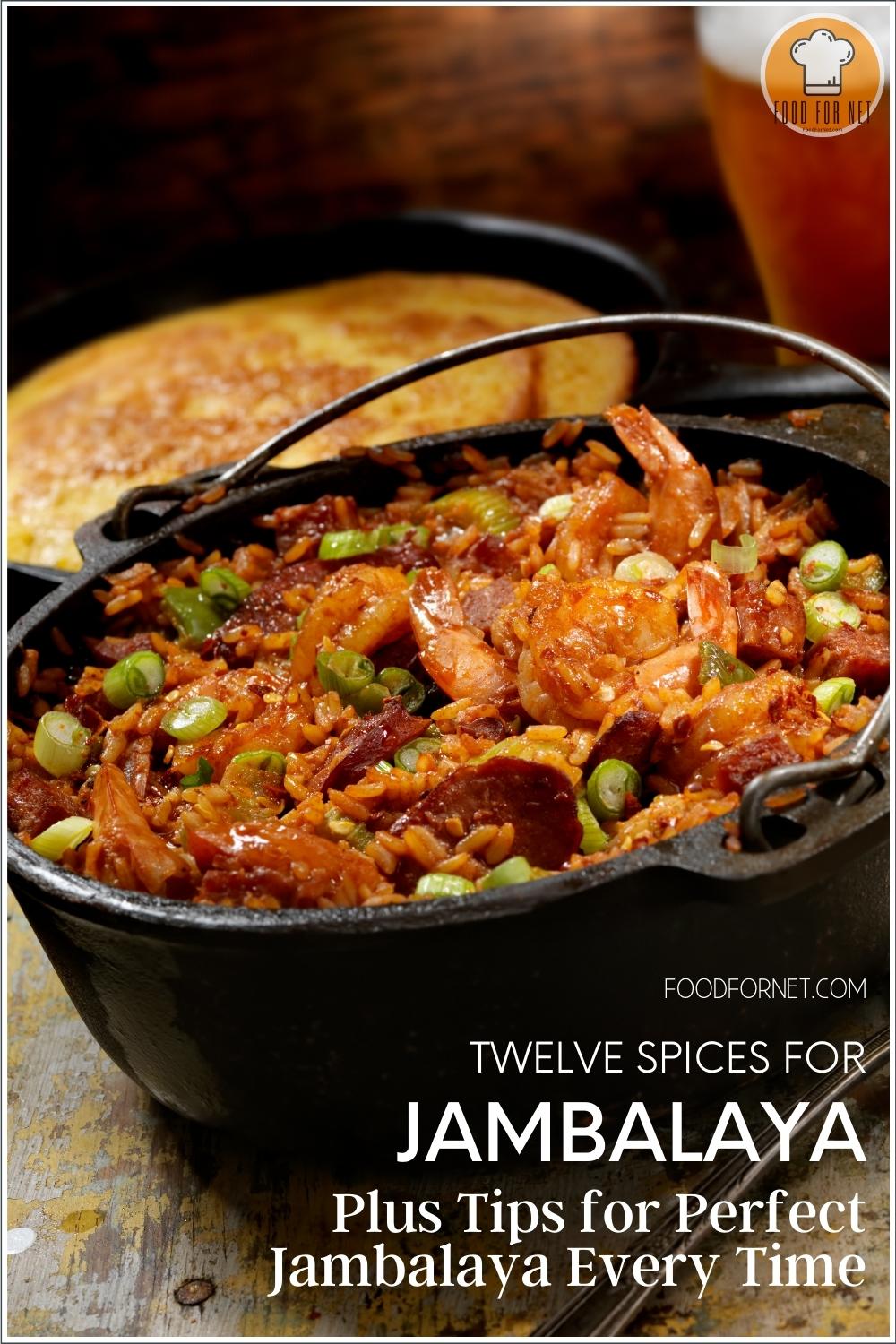 Whenever you hear a one-pot meal, you'll never miss thinking of jambalaya – whether it's Creole or Cajun, this rice, meat, and vegetable dish is universally adored. And not surprisingly so, it's delicious, easy to make, a complete meal, and quite a flexible dish! If you can nail the jambalaya seasoning, you're already off to a really good start. Today, we've got a list of the right spices for jambalaya so you can make an authentic, delicious dish, even if you've never made it before.
Jambalaya actually originated from Louisiana with historical influences from France and Spain. The very name comes from the Provence region of Southern France, jambalaia. It's actually like a cross between the French's pilaf and Spanish's paella. In Louisiana cuisine, jambalaya is quite similar to other rice and meat dishes called gumbo and etouffee. However, unlike in jambalaya where rice is cooked with the dish, gumbo and etouffee are served over separately prepared rice.
Jambalaya is both a Creole and Cajun dish – the difference lies in the order the ingredients are cooked and in the use of tomatoes. Creole jambalaya, also called 'red jambalaya,' starts with onion, celery, and bell pepper. They're cooked together with the meat. The tomatoes, stock, and rice are then added to the pot after the meat and veggies are cooked. With Cajun jambalaya, the meat is browned first in the pot. The veggies are cooked next until it is caramelized, after which, the meat is added back along with the stock and rice. The brown bits at the bottom of the pan give Cajun jambalaya its brown color.
The dish has meat, which usually includes sausage like andouille, chicken or pork, and sometimes with seafood as well, like crawfish or shrimp. It also has vegetables, usually onion, celery, and bell peppers. Other vegetables like carrots, tomatoes, chilis, or okras can be used as well. It is then finished with rice and broth. Of course, the spices for jambalaya play a big role in the success of this dish!
Creole and Cajun seasoning can be used in combination with other spices and herbs to add layers of flavor to your jambalaya dishes. Other jambalaya seasonings can be used as well to replace Cajun or Creole seasoning. And to give you ideas on what spices for jambalaya can you work on, here's a list for you.
Spices for Jambalaya (With Pictures!)
Cajun seasoning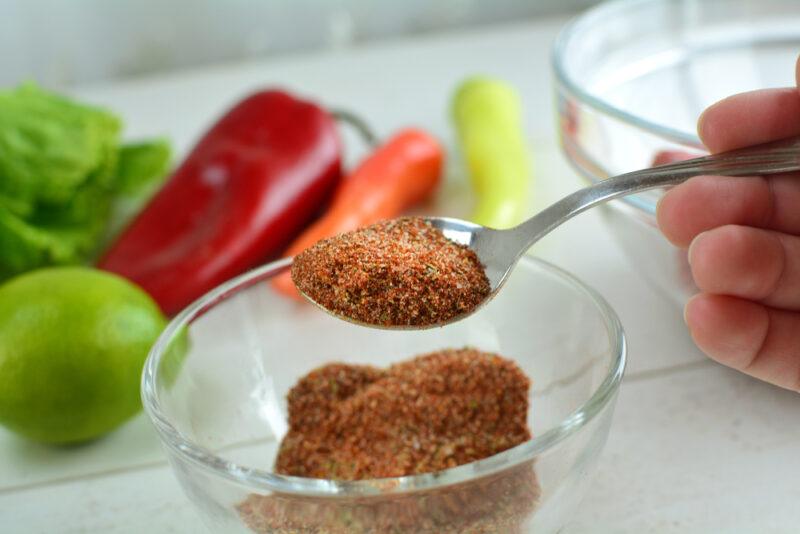 This rustic seasoning blend originated from Louisiana and has a bold spicy flavor. Every blend may slightly differ but generally, it includes cayenne, paprika, garlic powder, oregano, and peppers. It is pretty much an all-around seasoning! Pre-mix and ready-to-use Cajun seasoning are available in grocery stores but you can also simply make one yourself at home.
This one is a pretty easy and quick recipe that is absolutely newbie-friendly! Don't be put off with the long list of ingredients, just bear with it, and you'll see – it's what makes this recipe flavor-packed and a guaranteed delight to serve to your family or friends.
Creole seasoning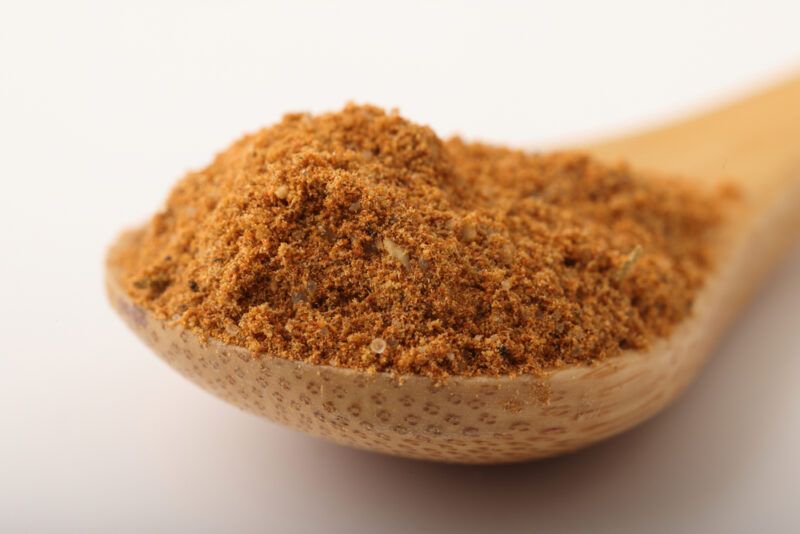 Technically Creole and Cajun seasoning are different (unlike Creole and Cajun cooking terms that are used interchangeably), the former has more herbs in the mix such as dried oregano, thyme, rosemary, bay leaf, and parsley.
Aside from creole seasoning, this authentic jambalaya recipe also includes a whole host of Southern flavors to boost its authenticity. And again, while creole seasoning can be readily available in grocery stores, you can also try making your own spice blend at home.
Dried oregano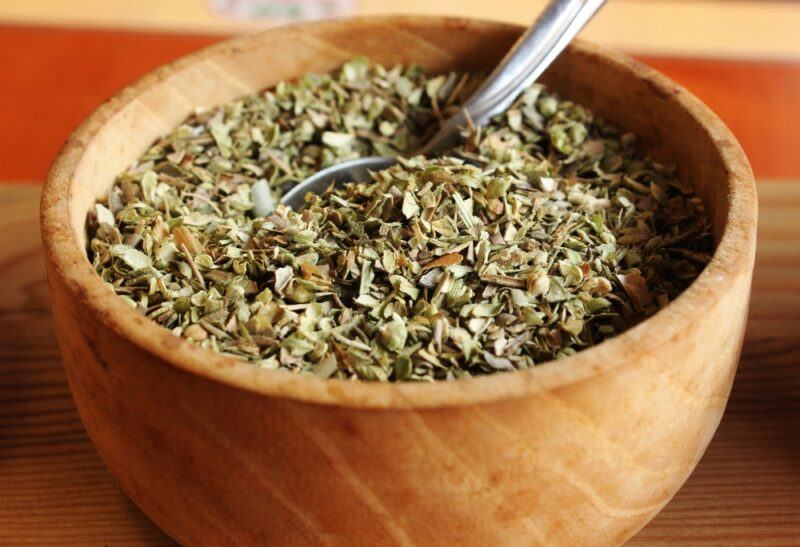 The good thing about dried oregano is that it adds flavor to dishes without dominating the other ingredients. It simply compliments the other flavors and ties everything up together. It can be grounded as well if you want the flavor without the visible leaves on your dish.
Here's a chicken jambalaya dish that is simply a must-try. It will be great if you can source for andouille sausage because it really packs a flavor. The Cajun seasoning is simply paired with dried oregano. And as simple as it may sound, it works!
Bay leaves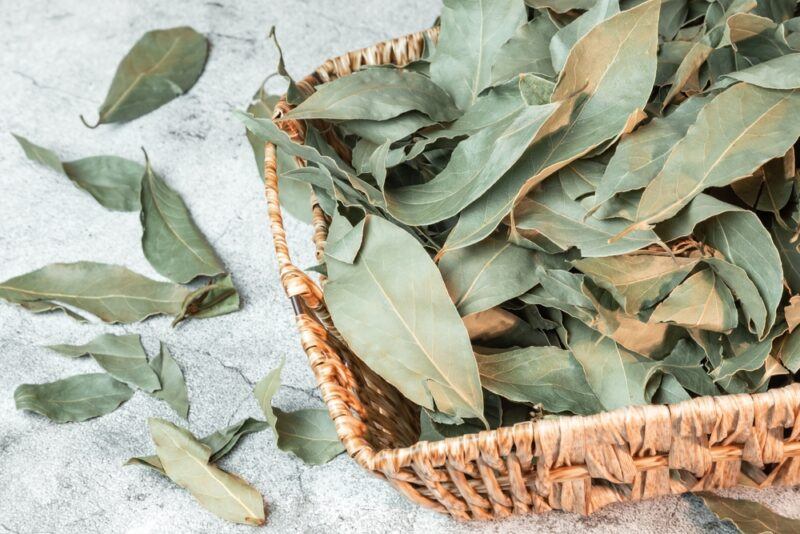 With bay leaves, the fragrance or the aroma it imparts is more noticeable than its actual taste. It has an herbal, slightly floral aroma that helps lighten up a hearty dish. It's perfect for soups, stews, or pasta sauces. Just don't forget to fish them out before serving your dish.
The usual Cajun seasoning can easily be paired with a couple of bay leaves. This particular spice paring simply works with the corn rice's unique flavor. That and the fact that this dish is so easy to put together makes this Cajun chicken and corn rice jambalaya another dinner favorite!
Paprika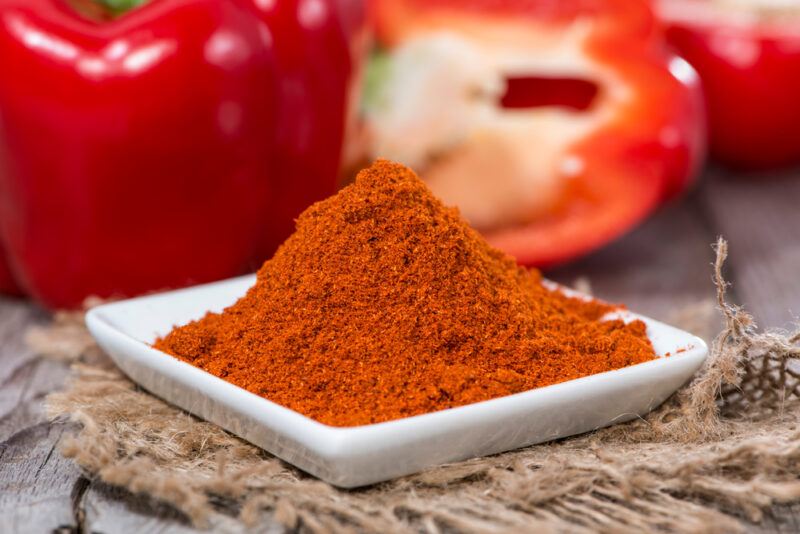 Because paprika is made from milder varieties of red peppers, it has a subtle earthiness with a sweet and peppery taste. Some paprikas can be hot and spicy, depending on how much hot peppers are used in the mix. The smoked version has all the flavor of your regular paprika with the addition of the outdoorsy taste.
Jambalaya is already a satisfying main course in itself but you can always serve it with a side of veggies or fruits if you want. This seafood jambalaya is no exception. It's a complete meal that is an absolute comfort food treat! It's cooked in a pressure cooker but you can simply adapt it into a stovetop dish if you don't have one.
Taco seasoning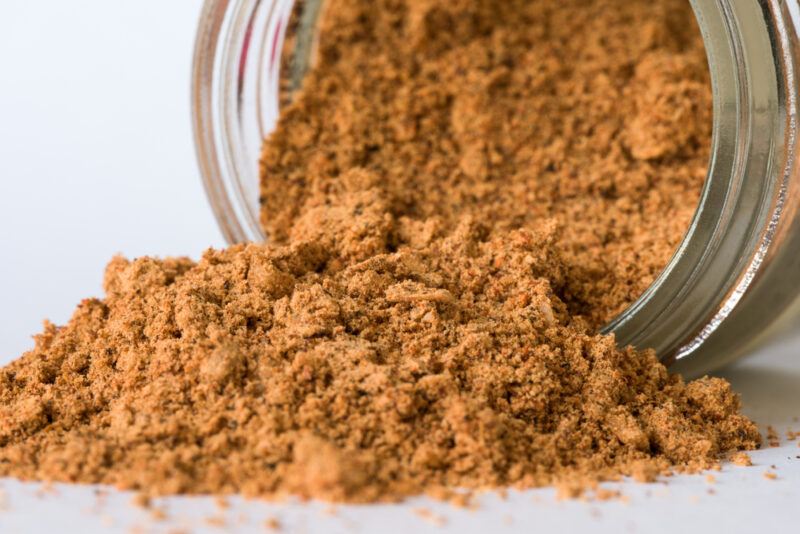 This rich and spicy spice blend is not just for seasoning taco meat, in fact, it can be used in so many different ways. Say as dry brine to your meats, seasonings for your casseroles, or flavor booster for your chili. The blend usually contains paprika, cumin, chili powder, garlic powder, oregano, onion powder, sugar, and salt.
This fish jambalaya is not just quick but is also easy to make. Taco seasoning works with bacon to flavor everything up. The coriander and spritz of lemon successfully add a touch of freshness and brightness to the dish.
Crushed red pepper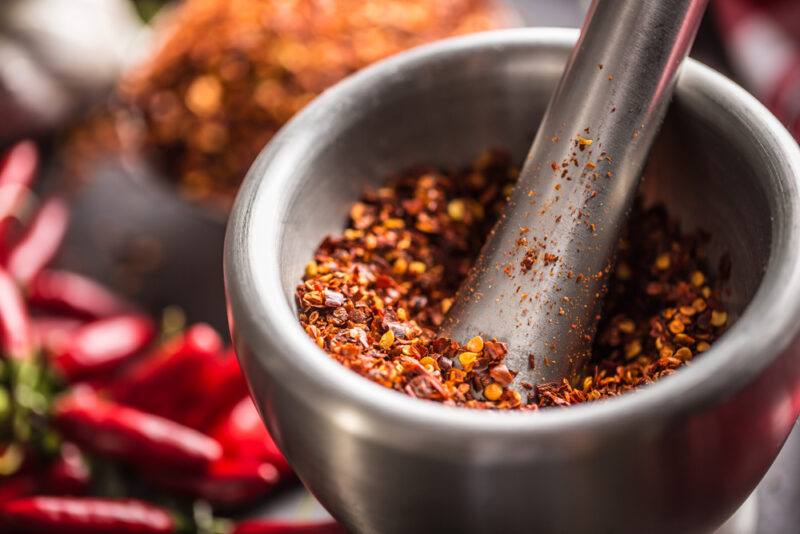 When you want to add noticeable heat to your dish then crushed red pepper will do it for you. It's commonly made of jalapenos, Anaheim chilis, and serranos. It has a slightly fruity and chili pepper aroma with a consistently spicy heat.
Jambalaya is perfect for those who love one-pot meals, and it doesn't hurt that this one-pot seafood also cooks in half an hour. How amazing, right? Minimal cleanup, quick dinner, and absolutely flavorful meal. What's not to like? (This one though is meant to be spicy, so watch out for the crushed red pepper and cayenne.)
Italian seasoning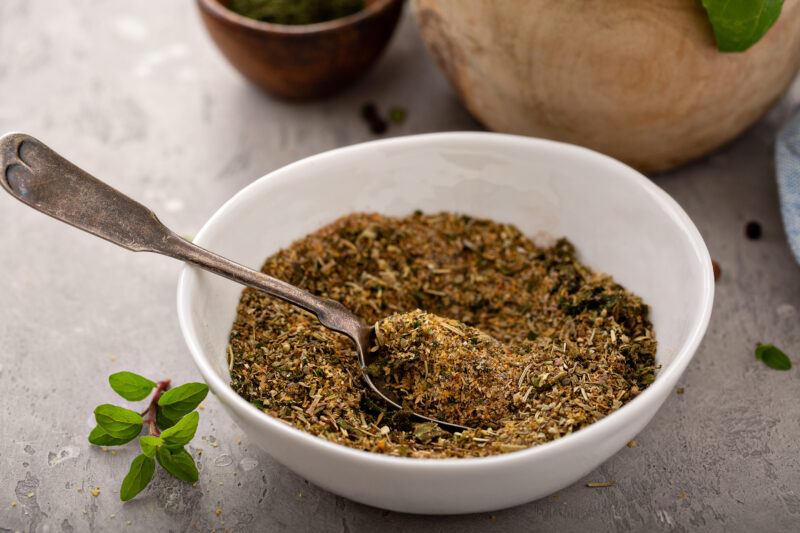 This mix of dried herbs has an earthy, piney flavor with a slightly sweet and peppery taste. Depending on what herb dominates the mix, its flavor slightly varies. The blend usually contains dried oregano, dried basil, dried thyme, dried rosemary, and dried marjoram. Some variations also add other spices like fennel seeds, garlic powder, or red pepper flakes.
In addition to Cajun seasoning, this jambalaya dish is further flavored with Italian seasoning, red pepper flakes, and cayenne powder. All these spices along with the sausage successfully bring all the flavors together into one delicious pot of jambalaya.
Dried Thyme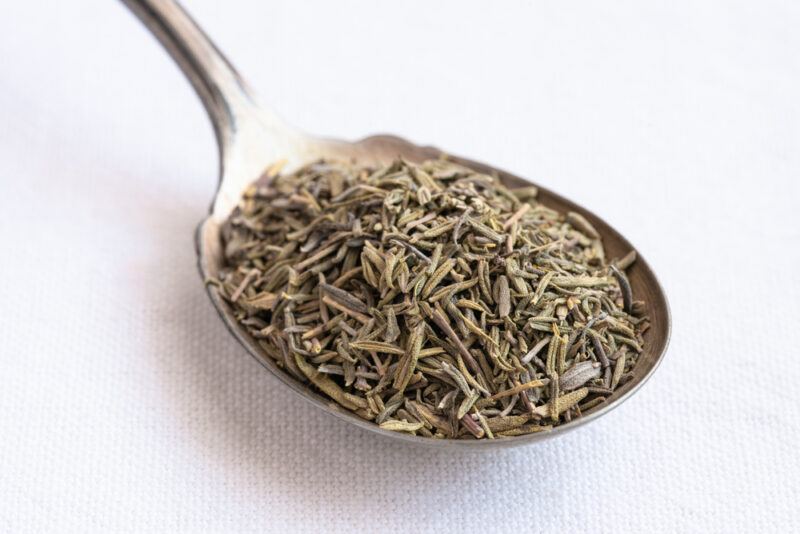 Thyme is actually one of those herbs that are much better when dried. It's more flavorful in its dried form, not to mention that it's also easier to store. It has a sharp and somewhat minty flavor with an earthy, floral, sweet, and peppery taste. It's best to add dried thyme during the early stages of cooking so that its flavor is better infused into the whole dish.
Make use of your slow cooker and whip up an easy shrimp and sausage jambalaya. This recipe also used black lager to add another interesting layer of flavor to the dish. Its dark and roasty component pairs really well with the sausage and those fatty chicken thighs.
Poultry seasoning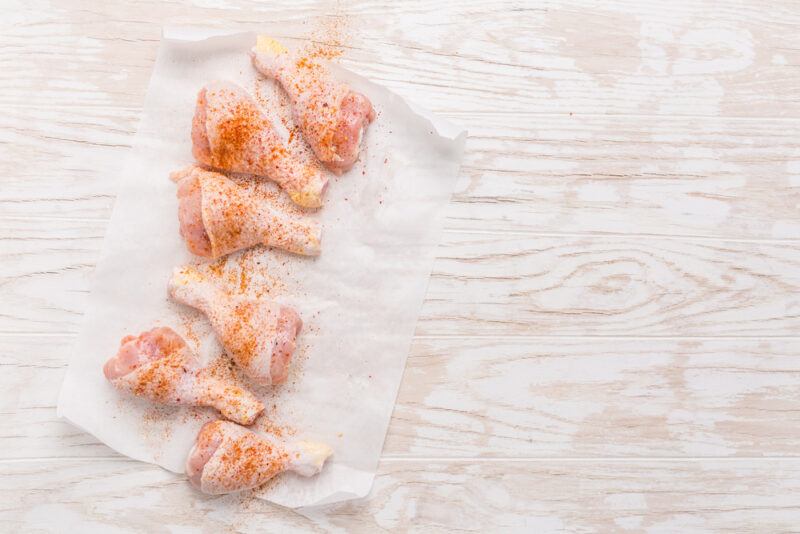 This spice blend is used to enhance the flavors of cooked meat particularly poultry. It's also called chicken seasoning. The blend usually has dried thyme, marjoram, rosemary, and sage. Sometimes other spices are added to the blend as well. You'll usually find blends with celery seed, pepper, nutmeg, garlic powder, or onion powder.
See if your buds will approve of this Everything Jambalaya recipe by Rachel Ray. The rice is cooked separately (so, I'm not sure how true-blue Jambalaya enthusiasts would feel). However, you can't discount the fact that the jambalaya seasoning sounds really good. If you really must, then simply adapt the recipe to include cooking the rice in the same pot as the meat and veggies.
Cayenne pepper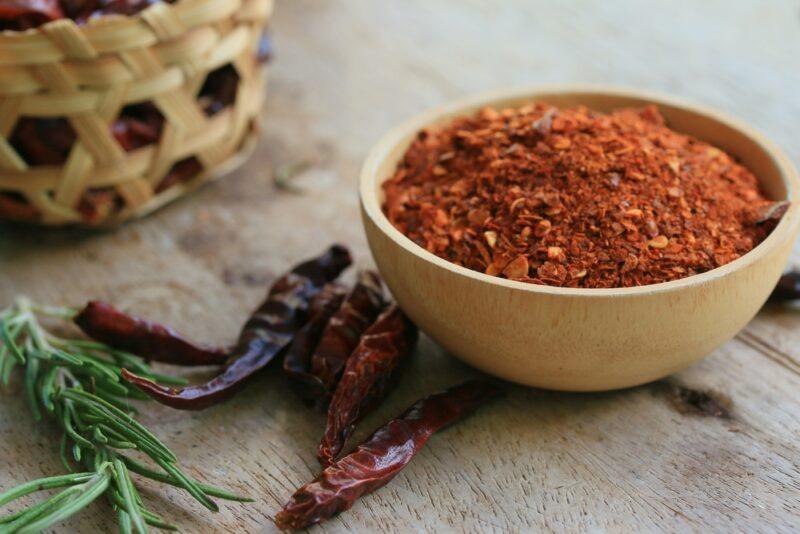 Unlike paprika, cayenne is certainly hot and spicy. It has a pungent and strong bite that is way stronger than chili powder. Cayenne has a rating of 30,0000-50,000 Scoville units which is about ten times hotter than a jalapeno. Aside from adding heat to your dishes, it also subtly enhances its flavor.
This Cajun pork jambalaya pot finished cooking in the oven, see if this method will also work better for you. It says it's a foolproof oven method, so find out for yourself if you'll get perfectly steamed rice and burnt-free pot using the oven.
Cumin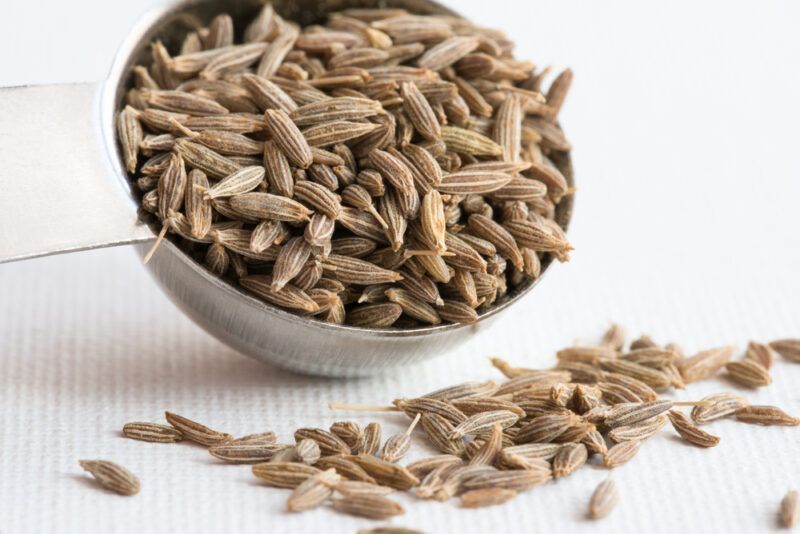 Cumin is one of the most versatile spices out there, it works wonderfully in many savory dishes. Its earthy heat and brightness are quite reminiscent of dried lemon peel. It's commonly used in many spice blends like garam masala, curry powder, adobo seasoning, Cajun seasoning, and more.
For the non-meat eaters, worry not because this vegan jambalaya is also delicious, nutritious, and satisfying! Instead of meat, beans are used in the recipe. It's beautifully seasoned with a spice combo that includes cumin, paprika, cayenne powder, garlic powder, onion powder, and dried herbs.
Tips for Perfect Jambalaya Every Time
Brown your meat and veggies
Even though it's a one-pot meal, avoid just 'dumping' everything in and hope to simply call it a day. Take the time to get sufficient browning (the result of the Maillard reaction) for more depth in flavor. This goes for your meat and for your veggies as well – after you've browned your meat, do the same thing with your vegetable until they soften and turn golden. Adding a splash of water or oil can keep your pot from burning.
Season your jambalaya generously
Don't worry, jambalaya is tough to overseason, so feel free to add a lot of flavors. Taste to check. If it tastes just about right then you might want to add a bit more. Remember that it's rice-based so the rice will soak up all that flavor, if it's already perfectly seasoned without the rice then it'll probably taste a little bland than what you hoped for by the time the rice is added. You need to give it a little extra over what is just perfect to make room for the rice.
The rice to liquid ratio
It seems that the 2:1 ratio by volume of liquid to rice is the sweet spot. Remember that, unlike other rice dishes, the rice in jambalaya can be a little bit moister, so fluffy individual grains are not your goals here. You can simply concentrate on making sure that the rice is cooked through. Go for long-grain rice as the more glutinous short-grain ones can easily turn into mush in the pan.
To stir or not to stir
Stirring sounds like a must otherwise you'll end up with a blackened, burnt, and crusty bottom, right? Well, yes and no. For one, if your heat is too high then it will surely burn when left unstirred. Just keep it at low or medium heat right after it comes to a boil after adding the rice. At this point, give it one final stir and then simply leave it undisturbed and let the rice cook. Remember, over-stirring can break the rice, dissolve it, and turn it into mush.