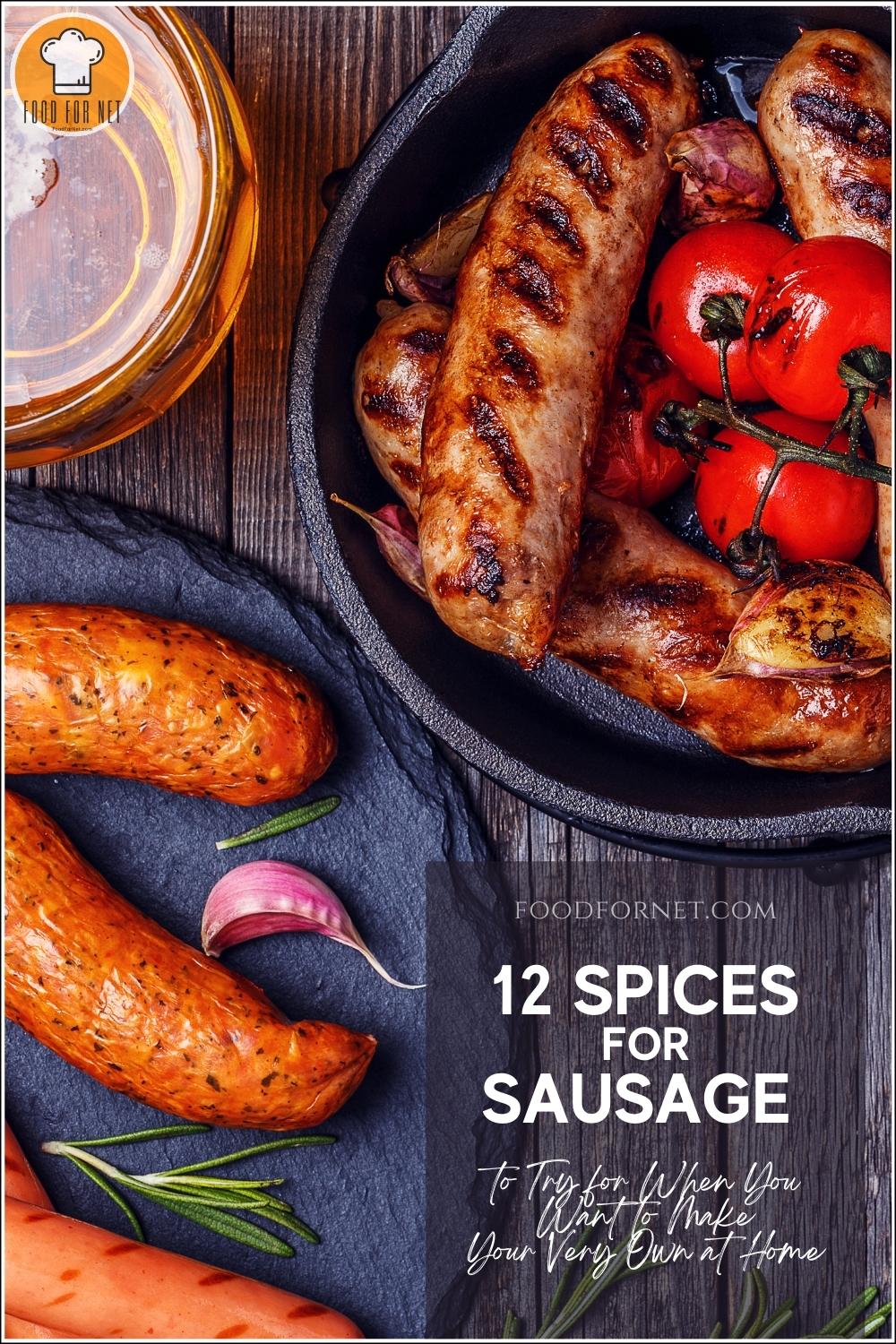 Sausage is basically a mixture of ground meat, fat, salt, sausage seasonings, preservatives, and sometimes grains or breadcrumbs for fillers or extenders. They can then be formed into patties or stuffed into casings. Spices for sausage vary by region, culture, and personal taste.
There are many varieties of sausages that vary from continent to continent with composition, shape, size, and spices for sausage that are reflective of cultural preferences and traditions. And in as much as there are many options for using different meat, like pork, beef, chicken, turkey, or what have you, there are also non-meat versions for vegans and vegetarians.
Sausages can be categorized into fresh, smoked, cured, and cooked sausages. There are even two groups that fall undercooked sausages, those with homogeneous meat batter and those consisting of a mixture of visible particles of meat and fat. Given that sausage is one of the oldest forms of processed food, dating as far back as 1500 BC, it's quite understandable that there are so many varieties now.
There are a number of ways to enjoy sausages. You can simply grill, pan-fry, or bake them. You can also add them in stews, sauces, soups, pizzas, stuffing, and even in salads! Sausages are quite versatile, so with just a little creativity and experimentation, you can come up with different and delicious ways to serve and enjoy sausages.
And although there are so many readily available sausages in the supermarkets, it's also a great idea to make your own at home. This way, you know and you can control what goes into your sausage. Because let's be honest here, sausages are highly processed meat regardless of what its packaging may claim (less sodium, fat-free, low-calorie, etc.). So, it's best to only have them occasionally.
To counter that, you can simply make your own. You can make one that still contains the goodness in sausages – the protein in the form of meat (or meat substitutes for vegans and vegetarians) and flavors with the help of sausage seasoning, sans the preservatives and unnecessary loads of fats and salt.
Of course, always keep in mind the food safety guidelines when making your own sausages from scratch to reduce the risk of foodborne illnesses. Like washing of hands, cleaning equipment and sanitizing the working area, careful handling of ingredients, and proper storage.
If you're up for making your very own at home, see here the list of spices for sausages that you can work with. See also the accompanying recipes and who knows, perhaps you'll see one that will really pique your interest.
Spices for Sausage (With Pictures!)
Paprika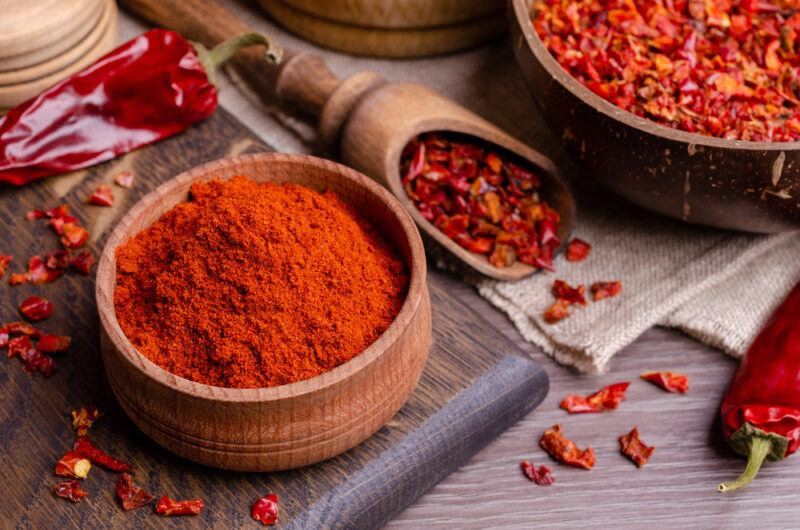 This red spice is made from dried and ground red peppers. These peppers are usually milder and have thinner flesh, so the spice generally has a mildly sweet flavor with no heat. There are some paprikas, though, that packs a decent amount of heat depending on the peppers used in making it.
This recipe used bone-in pork shoulder roast. The spice combination of paprika, fennel seeds, pepper flakes, salt, pepper, and a bunch of herbs really does the trick. It even shared a tip to make the sausages even less sodium by soaking the sausage casings in cold water (if you happen to have the salted case version).
Nutmeg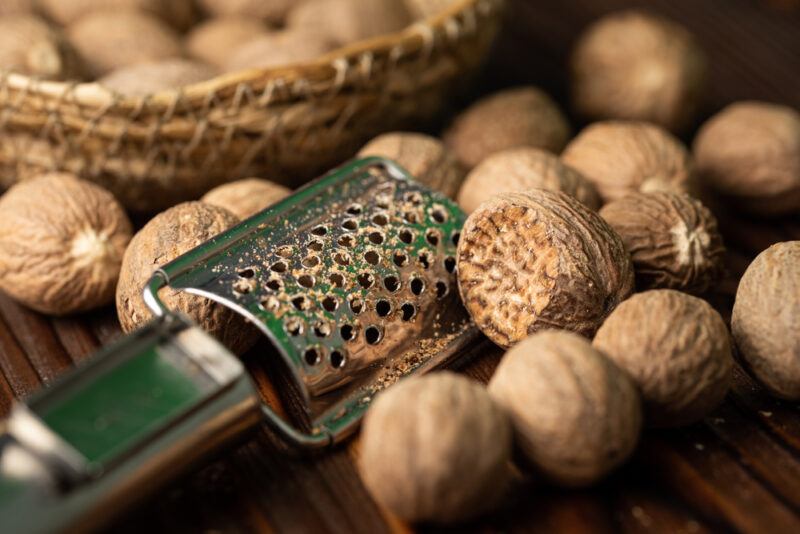 This seed came from several species of the genus Myristica. The seeds are dried and grounded into a powder. And while readily grounded nutmeg is easily available, it's best to opt for the whole ones and you can and simply ground them fresh when needed.
You can actually opt to make this chicken sausage purely from the chicken breast (if you're very particular about your white meat). Throwing in some chicken skins in the mix is a good idea, too. But of course, go skin-less if you want to. Along with nutmeg are salt, pepper, and granulated onion, and garlic. It has loads of fresh herbs as well which by the way is a great and refreshing touch.
Sage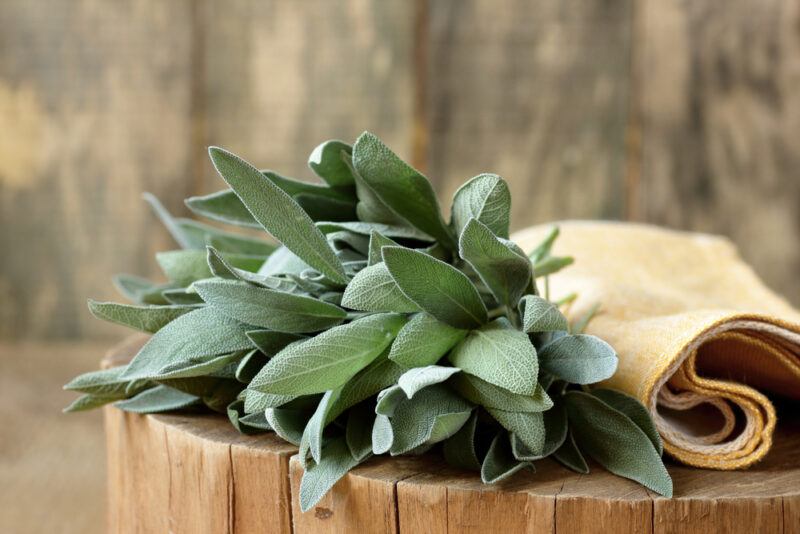 This herb belongs to the mint family and is native to the Mediterranean region. It has an herbal flavor that tastes earthy and peppery with notes of mint, eucalyptus, and lemon. It's perfect for heavy dishes and will make for a great ingredient in sausages.
Here's another pork sausage, but his one is in the form of patties, so no sausage casings are needed. It's also simply seasoned, just salt and pepper, cayenne, brown sugar, and the ground sage. I say this is a good recipe to try if you're new at making sausages at home.
Chili powder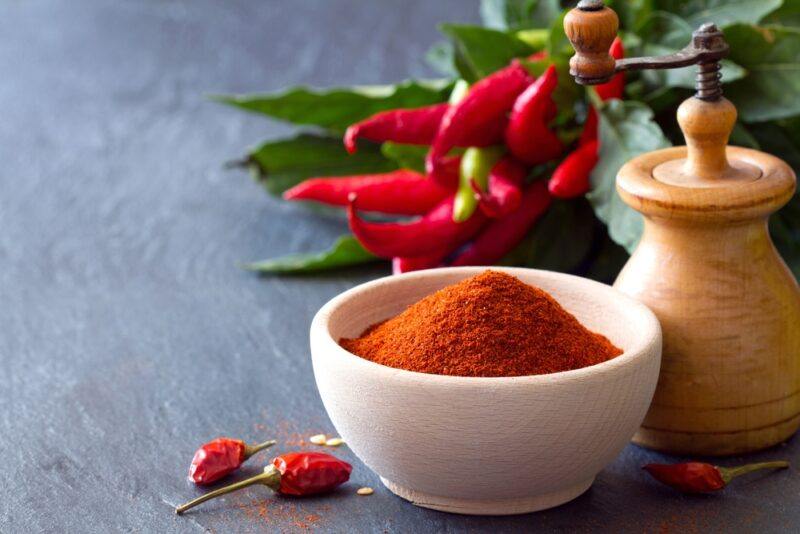 This red spice is made from dried and grounded chili pepper, which can be just one or a combination of different varieties. Other spices are also added to the mix to create a Tex-Mex flavor. Depending on how much cayenne pepper is used in the mixture, it can be mild to moderately spicy.
This spicy chicken sausage surely has amazing flavors that will make for great patties, stuffing, or burgers. You can perhaps adjust the chili powder if you think it's going to be too spicy for your taste. But if you really want to experience that Tex-Mex flavor, go for it and try it first.
Harissa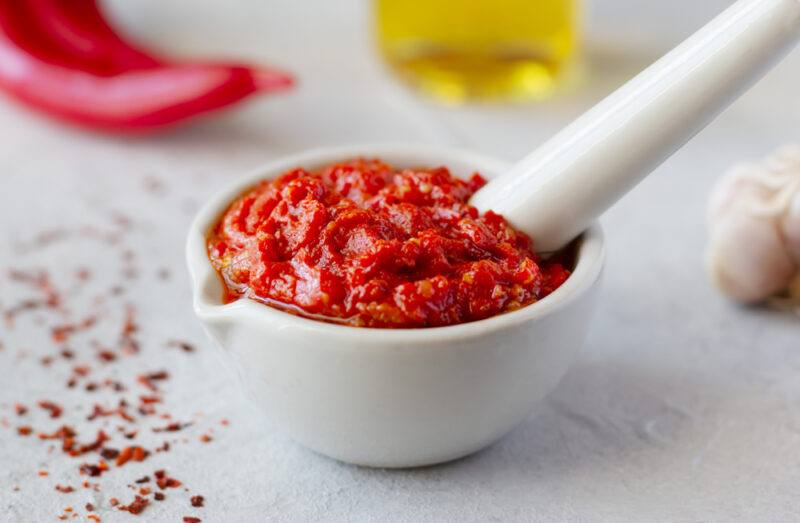 This hot chili pepper paste is made from roasted red peppers, spices, and herbs. It has a strong peppery, garlicky, and smoky flavor. The levels of heat vary depending on the kinds of chilis used in the sauce. There are readily available ones, but of course, you can always try making your own.
Now if you're craving something spicy, try this merguez recipe. It's an Algerian sausage that is heavily spiced with harissa, giving it a red color and of course a decent amount of heat. Depending on how strong your harissa is, you may want to adjust the cayenne if you think it's starting to get too spicy for you.
Fennel seeds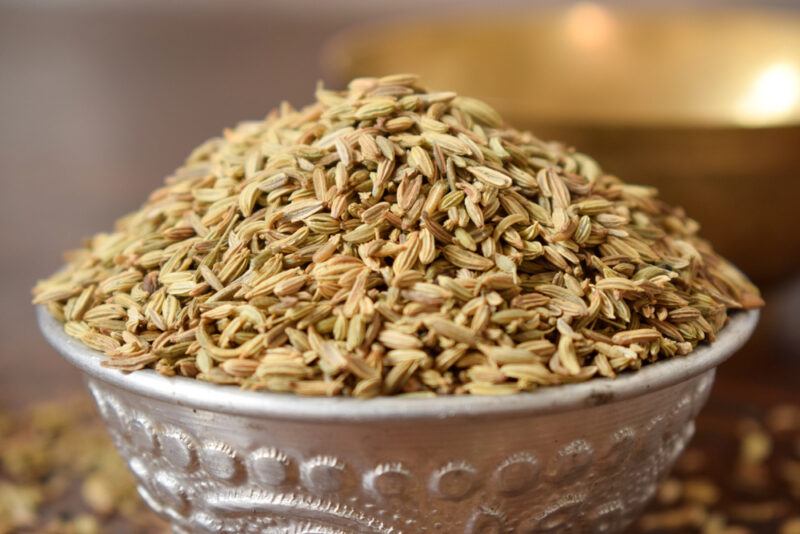 These seeds are from fennel which is an herb belonging to the carrot family. The seeds have a warm and sweet aroma with anise seed and licorice-like flavor. They actually resemble cumin seeds. However, the color differences are quite noticeable – fennel seeds are green while cumin seeds are brown.
Aside from making a meat sauce, this Italian-style beef sausage can be easily made into sausage links. That is of course if you have casings and sausage stuffer at home. Otherwise, simply form them into patties.
Parsley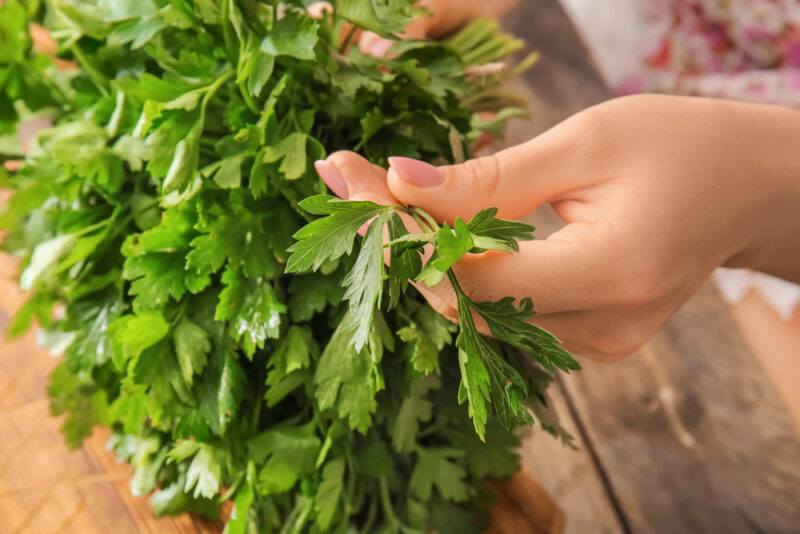 This leafy herb is also native to the Mediterranean region. It has a clean peppery taste with hints of earthiness. It's often mistaken for cilantro because they look very similar, but side by side, you'll notice that parsley leaves are actually pointed as opposed to cilantro's which are more rounded.
If you want a healthier sausage with less salt and saturated fat, then perhaps these turkey sausage patties are perfect for you. This one calls for lean ground turkey that is simply seasoned with salt, pepper, fennel seed, sage, and parsley along with garlic and parmesan cheese.
Mustard seeds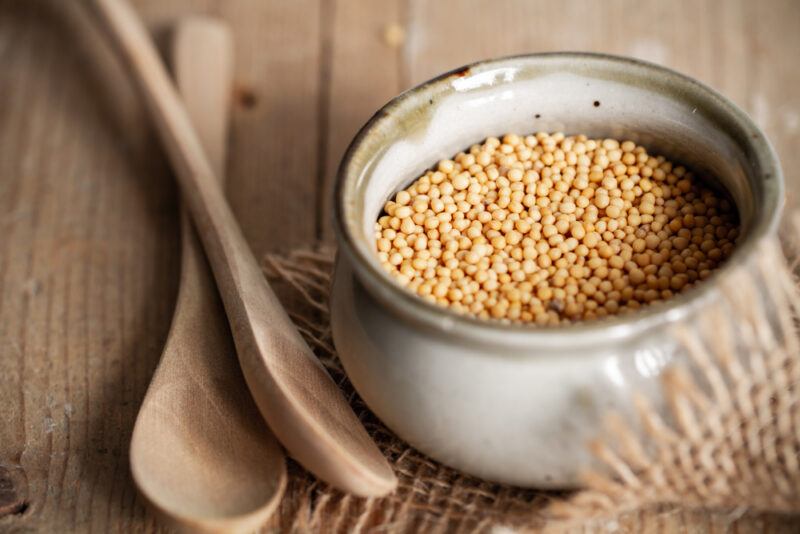 These small round seeds are from various mustard plants. Their color can range from yellowish white to black. They taste quite mellow, a little spicy, and slightly sweet. The brown and black ones have a noticeable hotter and bitter flavor that can also be particularly sharp and somewhat spicy.
Try this Kielbasa recipe and see if you approved of this Polish sausage. The recipe used a combination of different varieties of meat – pork with fat, marbled beef, and bacon. The sausage seasonings are quite simple actually, just mustard seeds, salt and pepper, and Mrs. Dash.
Italian seasoning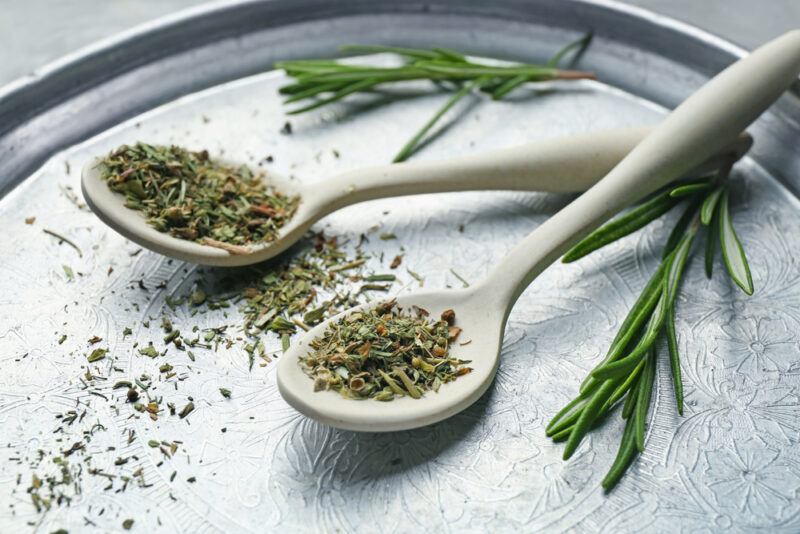 This herb blend can contain several variations of dried herbs like basil, rosemary, oregano, thyme, and marjoram. Sometimes even with the addition of dried sage, fennel seeds, garlic powder, crushed red pepper flakes, or other spices.
For non-meat eaters, worry not, because vegan sausages are equally delish! Here's a recipe for you to try, the meat is replaced with white beans that are simply flavored with sausage seasoning. The spice combination of onion powder, Italian seasoning, paprika, cumin, cayenne, pepper, and fennel seeds will surely leave an impression.
Coriander seeds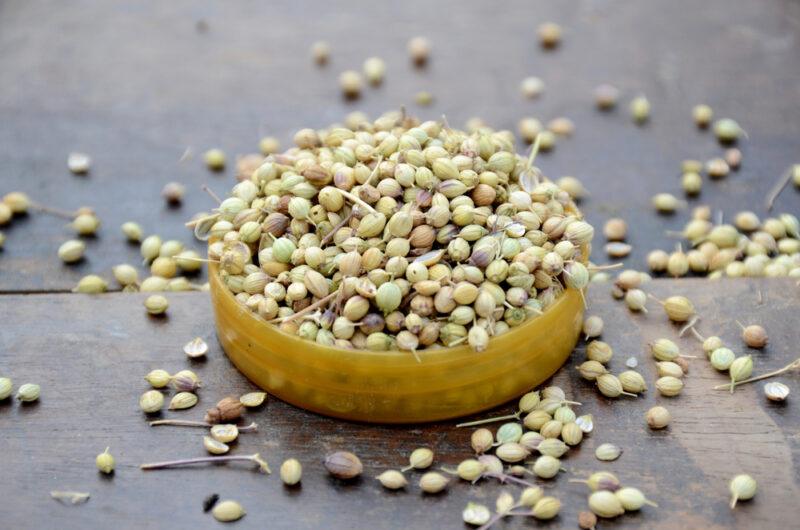 These are the seeds of the coriander herb for which the leaves are referred to as cilantro. The seeds, when left whole, has a citrusy, floral, light, and sweet flavor. When roasted and grounded, it has a noticeable nutty aroma with an intensely warm and sweet taste sans the citrus notes.
See if this loukaniko, made from a combination of lamb and pork meat, is your kind of sausage. It's beautifully flavored with coriander seeds, orange zest, Greek oregano, thyme, pepper, garlic, and wine. Sounds delish already, right?
Cayenne pepper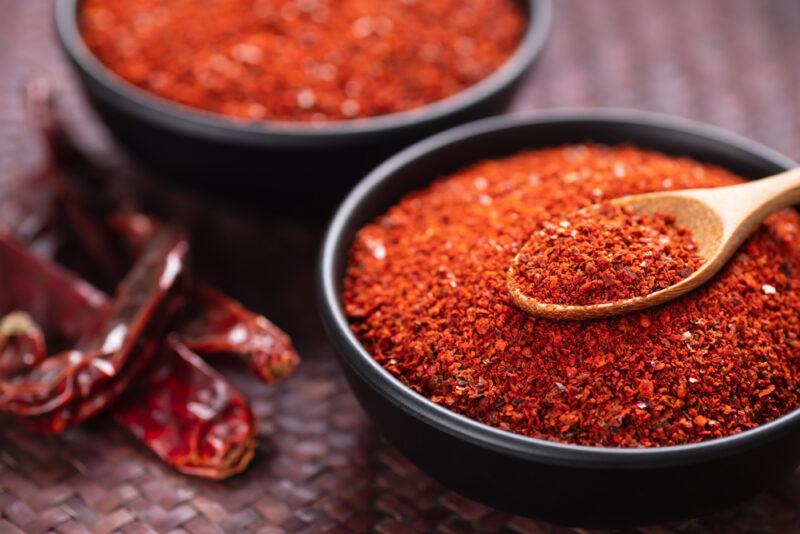 This red spice is made from dried and ground cayenne pepper (unlike chili powder which is made from a combination of chili peppers, or paprika which is made from sweet and milder peppers). As expected, this spice really packs a heat!
Fancy grilling some spicy Italian sausages for your sandwiches? This recipe will be perfect for that. It'll make for a great ingredient, too, for your meat sauces, hearty soups, or stews. And don't worry it's not seriously spicy, remember, that is a lump of 4-pound meat. But of course, you can always adjust the amount of cayenne pepper or halve the red pepper flakes instead, if you're not up for it.
Thyme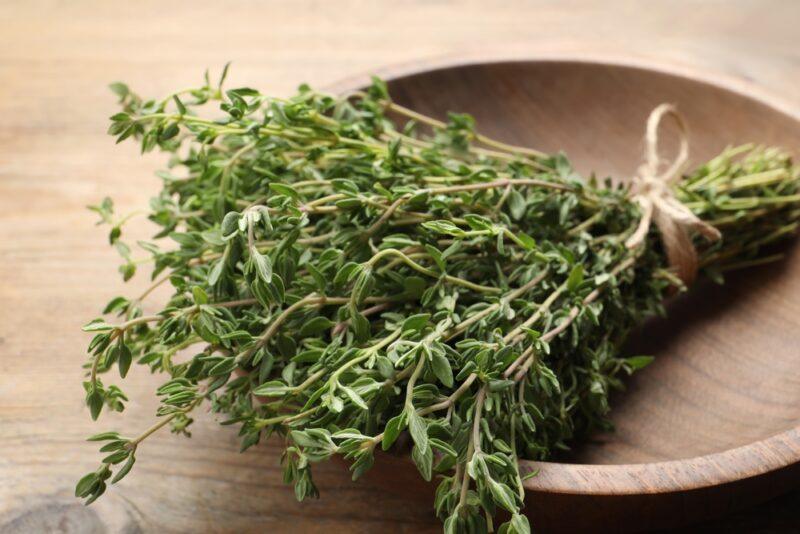 Thyme is another Mediterranean herb that is a close relative of the oregano. It has a sharp grass, wood, and floral taste. Its citrus fragrance is quite prominent, too. This herb pairs really well with meat, tomatoes, and beans.
These vegetarian sausages are packed with flavors, that's for sure. The meat substitute – mushrooms and lentils, are seasoned with thyme, oregano, celery salt, pepper, and Worcestershire salt. The walnuts are a great addition, too. To bind the mixture, eggs and breadcrumbs are used.