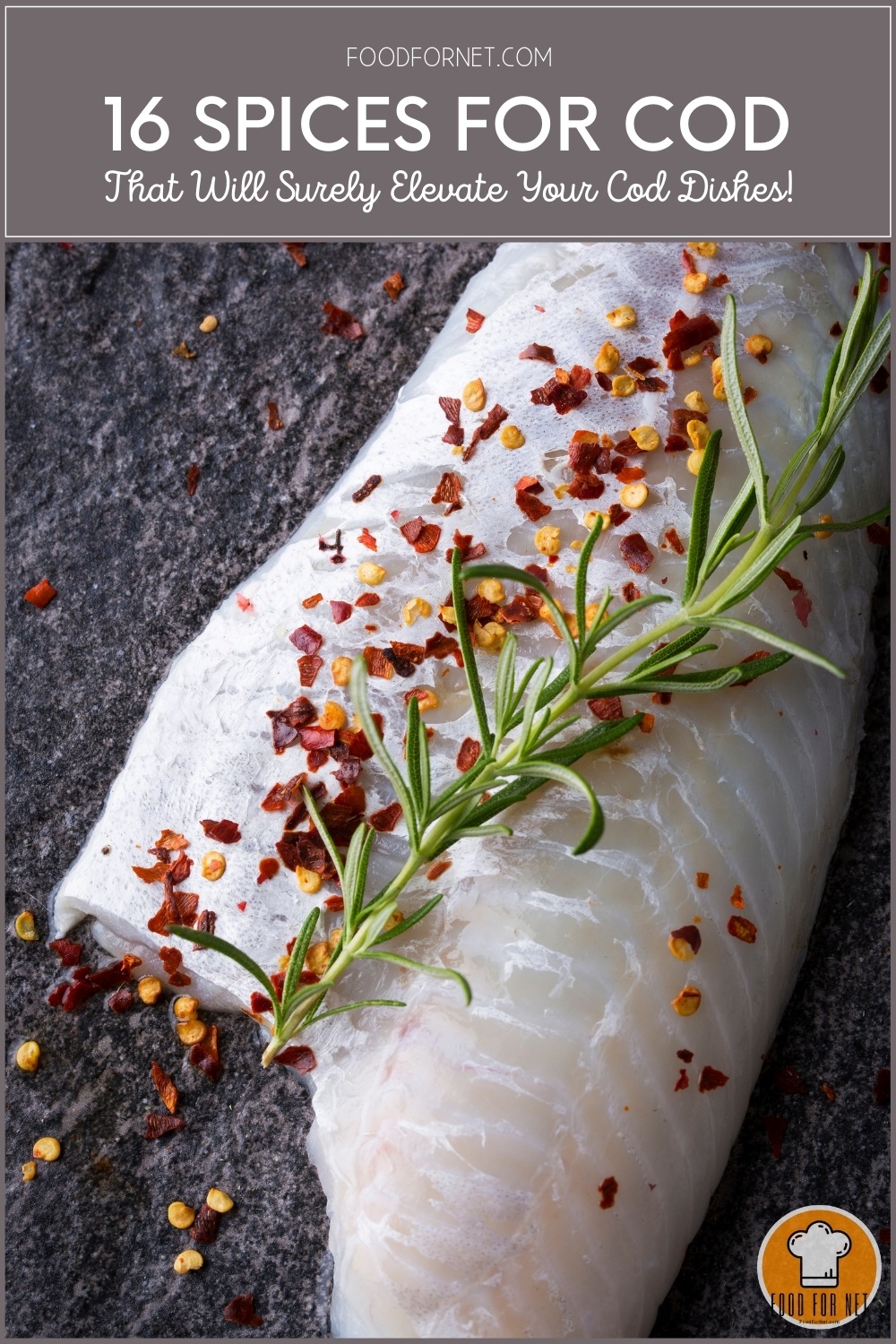 It's not surprising that cod, a mild-flavored fish with flaky white flesh, is quite a favorite in many households. Not only is it healthy and quick to cook, but it's also very versatile as well. I mean, you can simply grab a few spices for cod and then try steaming, baking, broiling, sauteing, stewing, or roasting it. I'm pretty sure you know at the very least, one of these cooking methods – so, I guess we've established pretty well that you can cook a good cod dish!
Because of its mild flavor, it easily absorbs any seasoning for cod you wish to experiment with. You can almost always guarantee a pretty decent fish dish that your family can enjoy because more likely, flavor-wise you're good, you just have to nail the cod's doneness (it should flake easily and is no longer translucent). And again, it cooks in a matter of minutes so it's perfect even for busy nights.
The time it will take for cod to cook depends on the method of cooking and the thickness of your cod. You can use the 10-minute rule, that is cook it 10 minutes per inch which is measured from the fish's thickest point. You can also simply follow what the recipe says and then adjust accordingly – say, for instance, cook it less than the time recommended because with your oven the fish turned out dry the first time.
As for whether it's healthy? Well, cod is healthy, that's for sure. It's not as rich in omega-3 fatty acids compared to other fatty fish like salmon, but they both have a good amount of protein and are excellent sources of selenium as well. Cod also actually contains fewer calories, only 82 calories, compared to salmon's 206 calories.
Cod has a lot of healthy benefits. It supports heart health, protects against heart arrhythmia, reduces the risk of strokes, controls high blood pressure, and protects against deep vein thrombosis. It may also help in lowering triglycerides, reducing the risk of cancer, and protecting against Alzheimer's disease.
So, are you ready to cook a delicious cod dish? First off, of course, do you have cod in your fridge right now? Can you easily access or buy it, or better yet, do you have the time to go shop for one? If not, then perhaps you would like to try any of these websites that sell fresh fish and then simply have them delivered at your doorsteps.
While you're waiting for your cod or while you're contemplating what to do with the one you already have, see our list of seasonings for cod here. It features really cool spices for cod that will surely add flavor and elevate any cod dish. The list also has recipe suggestions that you can try yourself to see the spices in action. Don't worry, these are really simple but delicious recipes that you can enjoy in no time.
Spices for Cod
Fish masala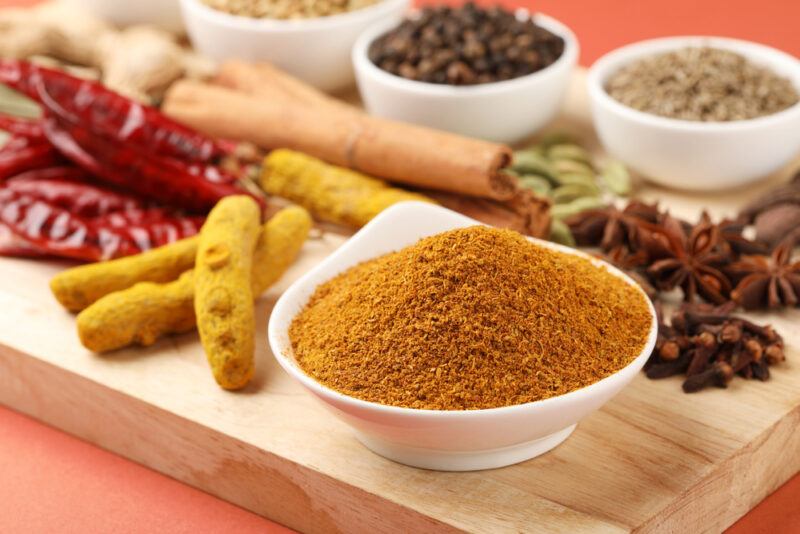 Fish masala powder is a spice blend that contains roasted whole spices that are ground into powder. It usually contains cloves, coriander seeds, cumin seeds, fennel seeds, cinnamon, red chili powder, turmeric, ginger, and garlic.
Fish burgers because, why not, right? Here's a sous vide cod burgers recipe with curry aioli that will surely pique your family's interest with its unique twist of flavors.
Saffron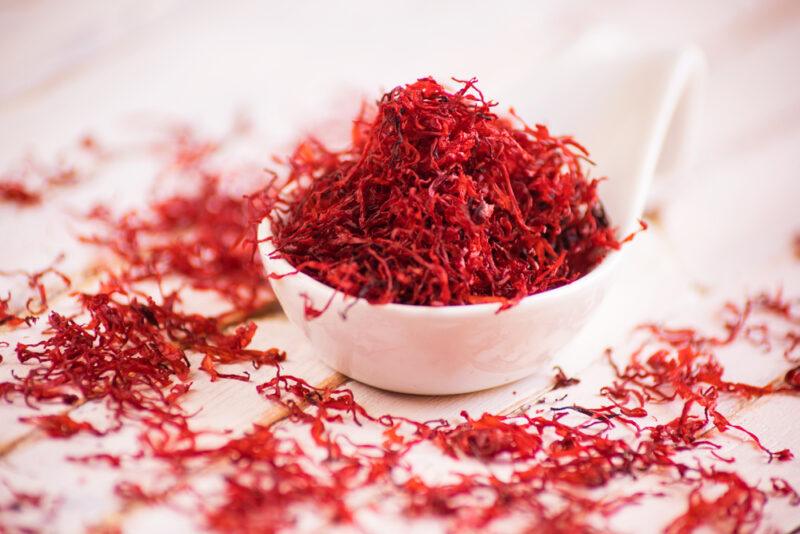 Saffron came from the flower of the saffron crocus, it is actually the stigma and styles which are called threads. This spice is quite expensive not only because it's manually harvested but also because you can only get a small amount of saffron spice per plant.
Here's an incredibly easy and delicious Spanish-inspired roasted cod recipe. Your eyes alone will feast on Its lovely golden color. It's simply seasoned as well, so you can really enjoy cod's delicate flavor. And did we mention it cooked in 15 minutes? Yes, I know, it's super quick to make.
Fenugreek seeds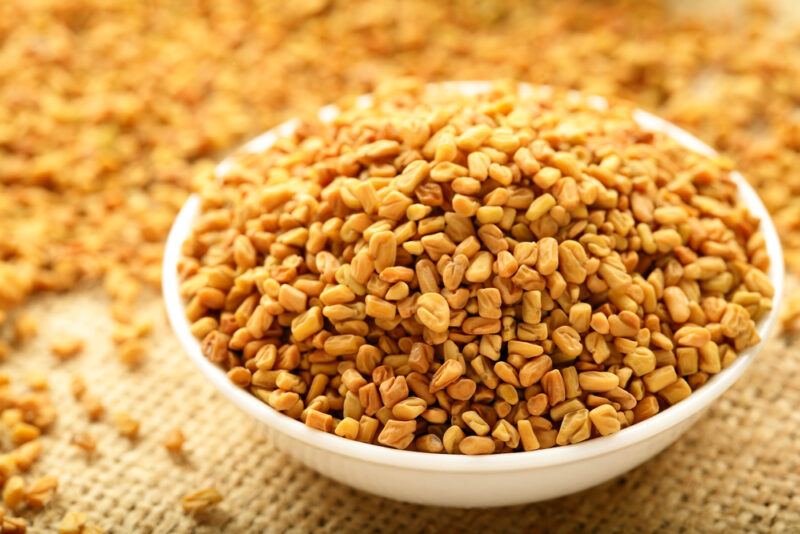 Fenugreek seeds are the yellow to amber-colored and cuboid-shaped seeds of the fenugreek plant. Its leaves can be used as an herb as well. It's actually a common ingredient in Indian subcontinent dishes.
Sauteed cod with Georgian spices is simply a must-try. The fish is beautifully flavored with a spice combo of fenugreek, coriander, and saffron – which are very traditional for Georgian cuisine. It's also easy and quick to make so what's not to like about it, right?
Ras el hanout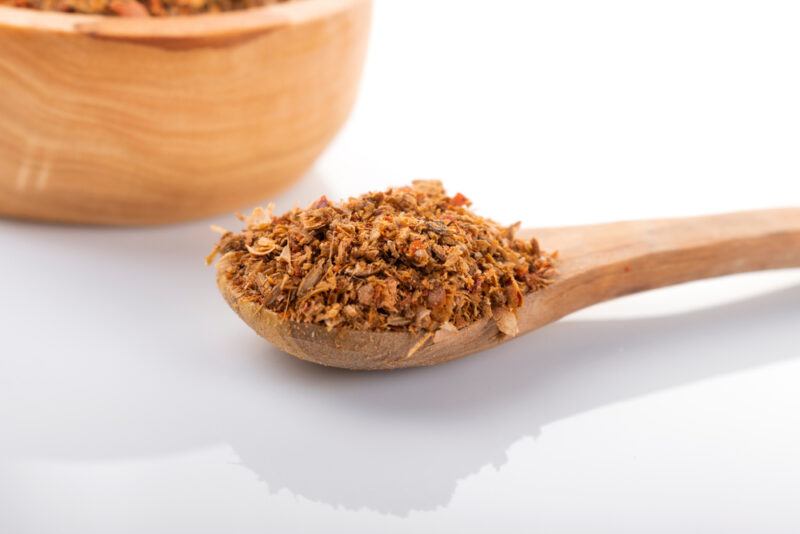 Ras el hanout is another spice blend that commonly contains cinnamon, coriander, allspice, cumin, black pepper, and ginger. Its Arabic name loosely translated to English means 'head of the shop' but the name actually means 'top shelf' which implies that it is a mixture of the best spices in the shop.
This grilled cod is surely a crowd-pleaser – that is of course if you can nail the cooking. Because flavor-wise, it's absolutely delicious! It's rubbed with a simple butter and Ras el Hanout mix. So, if you can grill it to perfection – flakes easily with a fork, then you're golden!
Parsley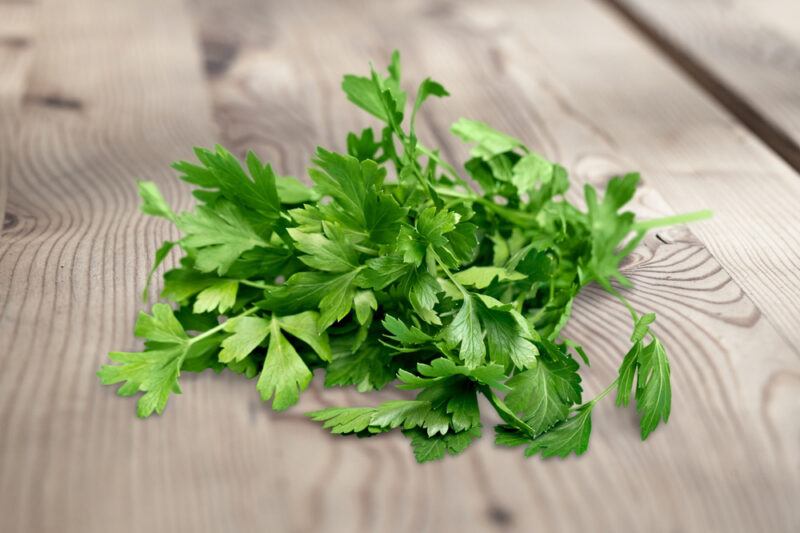 Parsley, also called garden parsley, is a flowering plant in the family of Apiaceae. It is closely related and oftentimes mistaken for cilantro. One way to differentiate them is the shape of the leaves, parsley's are pointed while cilantro's are more rounded. The latter also has a stronger, spicy, and citrusy aroma.
Here's a great starter idea, cod croquettes! The fresh herbs work perfectly with the fish and complimented the other spices at the same time. The mastiha liqueur is definitely a delicious touch, so don't skip that to make it very authentic.
Cayenne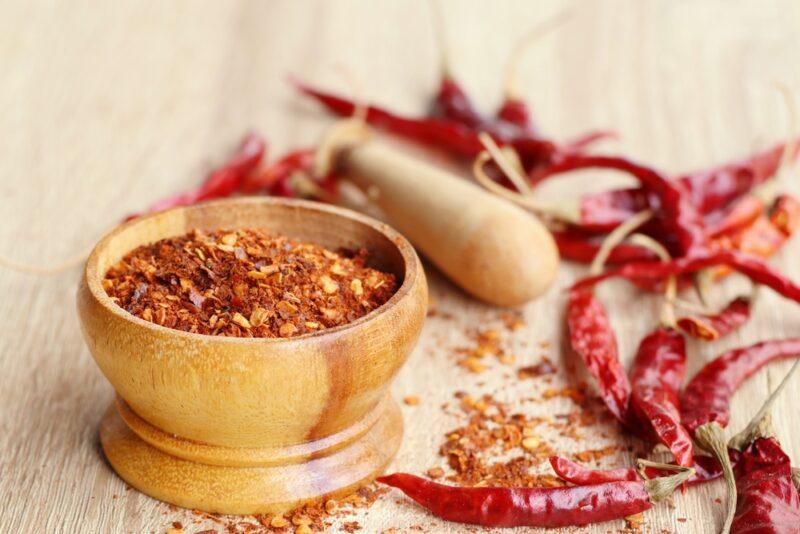 Cayenne when compared to paprika (as these two are oftentimes mistaken as one and the same) is coarser and grittier. Cayenne is also considered hotter, so while both add a peppery flavor to your dishes, using cayenne will surely give a good amount of heat.
It'll be hard to mess this recipe up, it's simply seasoned and then baked for a few minutes! If you're into spicy food, you can double up the cayenne pepper. But, try the recipe as is first, it does have its charm seasoned daintily like that.
Dill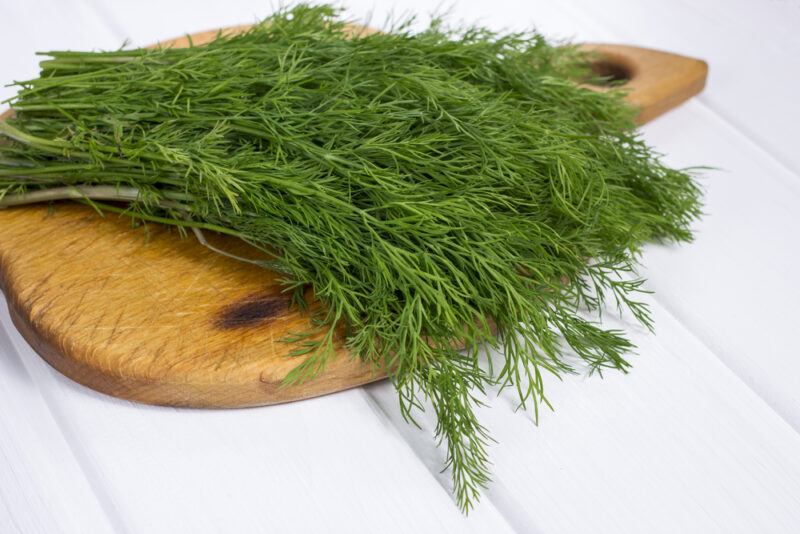 Dill is an annual herb belonging to the celery family. So, expect a fresh and citrus-like taste with a slightly grassy and sweet note. Although it may look quite similar to fennel leaves, the latter is longer, and frankly, they taste noticeably different.
Sometimes simplicity is really the best. This sous vide cod loin in white wine dill sauce will let you enjoy cod's natural flavor that is subtly enhanced with fresh dill. Simple also means easy, so whip away and have yourself some cod loins cooked to perfection!
Cumin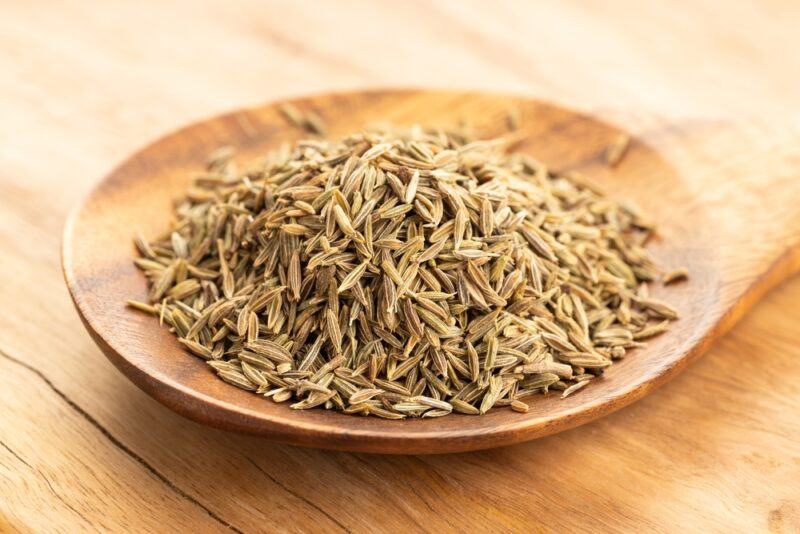 Cumin seeds are from the flowering plant cumin which is native to Africa, Asia, and Europe. It's best to buy this spice in the whole form and then just freshly grind whenever needed. It will also add a kick of flavor and crunch when it's roasted in a dry pan first before using.
Simply spiced! Yes, that is the best way to describe this low-fat spice-rubbed cod. It tastes as if you did so much to make it that delicious when the truth is you simply rub the cod with a mix of spices, broil it for about 5 minutes, and then simply squeeze lemon for finishing touches.
Cajun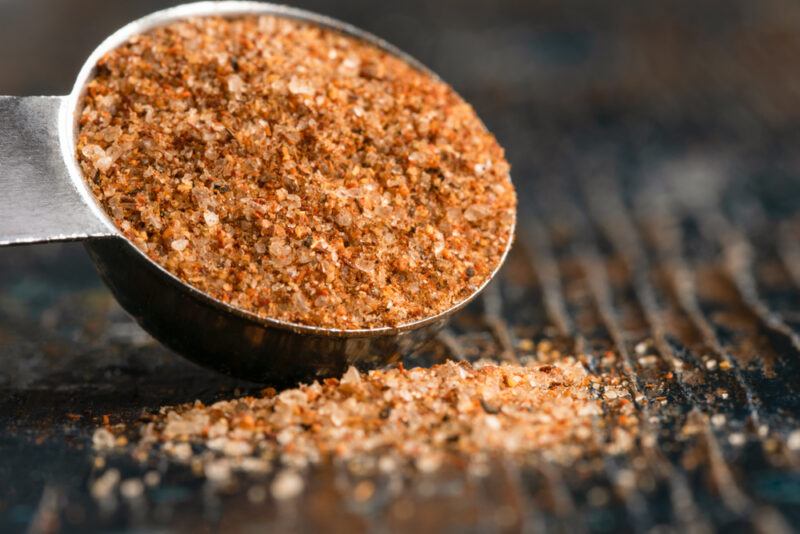 Cajun is another blend of spices that are readily available in pre-mix form. You can of course simply make your own homemade blend using paprika, black pepper, garlic powder, onion powder, cayenne, thyme, oregano, and crushed red pepper.
Cajun seasoning is no stranger to fish either, it's actually a great and quick way to serve a delicious cod dish that you'll nail for sure! This baked Cajun garlic butter cod is one of them. You'll be feeding your family or guests in no time for sure.
Oregano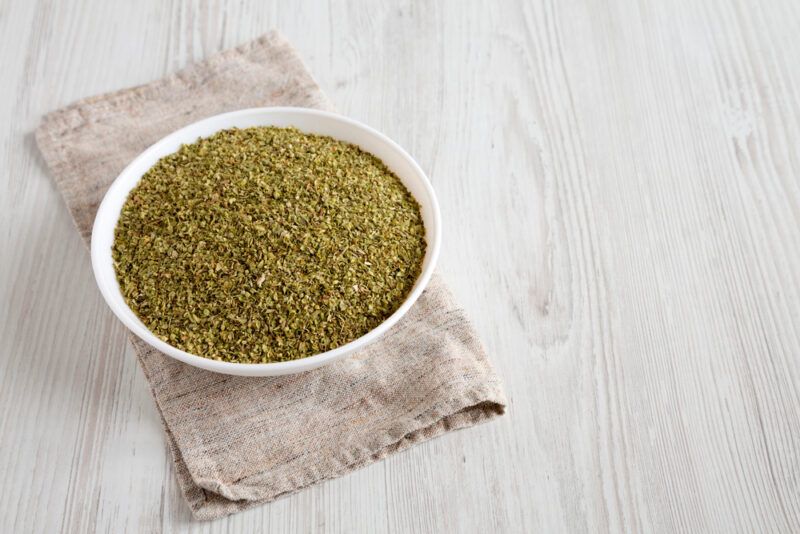 Oregano is an herb that belongs to the mint family Lamiaceae. It has a bold and earthy flavor with hints of bitterness. These olive-green leaves are closely related to thyme, marjoram, basil, and mint and are also used in both fresh or dry forms.
Nail your blacked cod dish with this exciting spice combination. The list of spices and herbs may seem a handful, but really, you'll see how they all simply work well together. This cod dish is perfect to serve with fresh green salad, steamed or sauteed asparagus, or with your favorite pasta.
Smoked paprika

Smoked paprika compared to your regular paprika has that strong outdoorsy flavor. It's great for adding smokiness on top of the peppery flavor to dishes. The chilis used to make smoked paprika are smoked dried, typically with oak wood before it's grounded into a powder.
This pan-fried cod looks absolutely gorgeous! And you can simply make it pescatarian by simply substituting olive oil instead of butter. Or if it's not an issue with you, use a combination of both for more depths of flavor.
Chives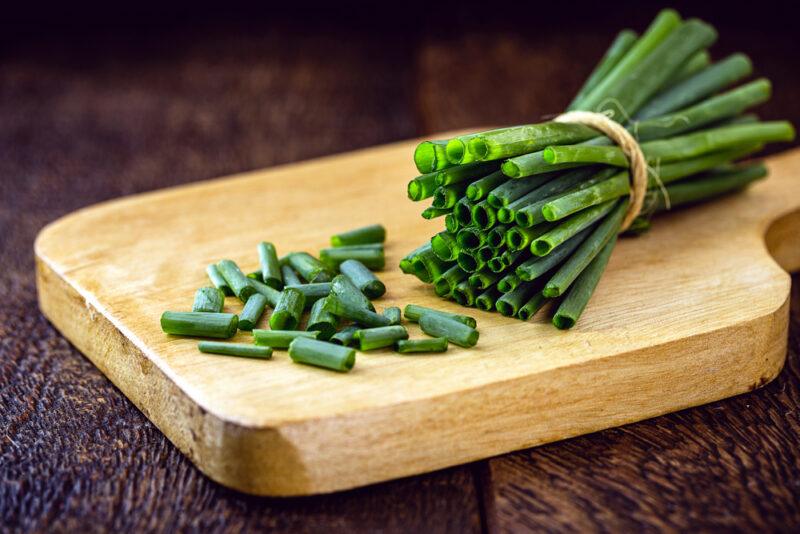 Chives is an herb that came from a flowering plant that belongs to the family Amaryllidaceae. It's closely related to leek, shallot, scallion, common onion, and garlic. Both its leaves and flowers can be used in cooking.
For something fancy, how about confit cod with onion sauce and mullet roe? Beautifully seasoned with fresh chives, dill, and parsley and then balanced perfectly with mullet roe and the silky-smooth onion cream.
Chili powder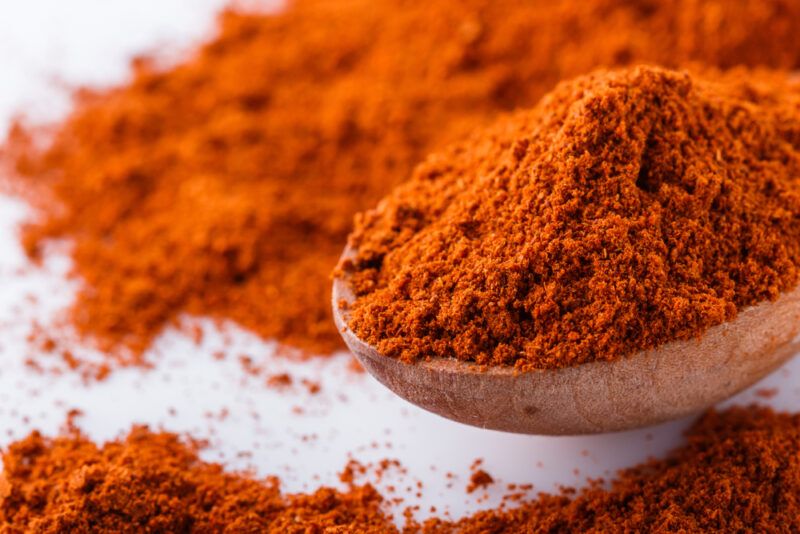 Chili powder came from one or more varieties of dried chilis which are grounded into powder and then added with other spices. Hence, it's also sometimes referred to as a chili seasoning mix or chili powder blend.
Perfect for taco lovers, this grilled cod fish will surely offer a welcome change to your usual meat taco fillings. The beautifully seasoned hearty cod is served with ginger mango slaw and avocado crema. And it doesn't hurt that it's super easy, simple to make, and also light and healthy!
Cilantro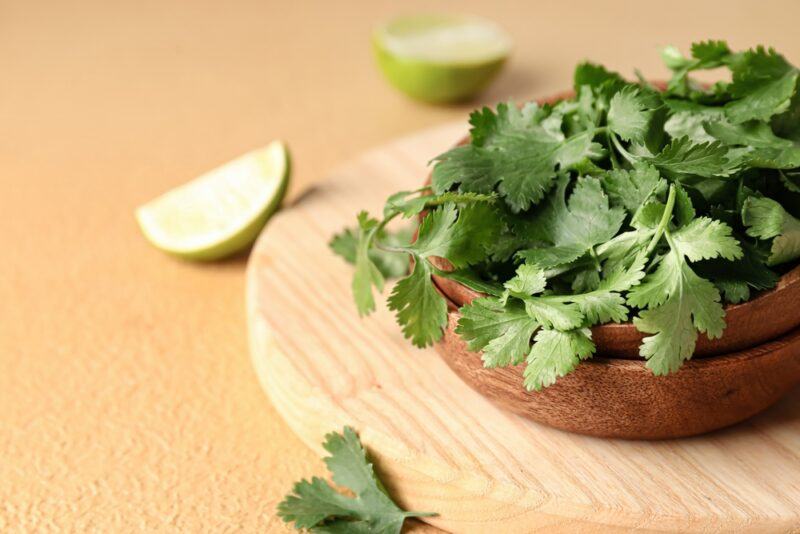 Cilantro, also known as Chinese parsley, actually refers to the leaves of the coriander plant, of which the seeds are also used in cooking as a spice. This herb is a member of the Apiaceae family and is commonly used in Asian and Latin American cuisine.
This baked cod flavored with green seasoning is herbaceous and fresh at the very least. It's very aromatic as well which is a great precursor of how good dinner will be for the night. The green seasoning includes cilantro, garlic, onions, scallions, habanero chili, and lime.
Curry powder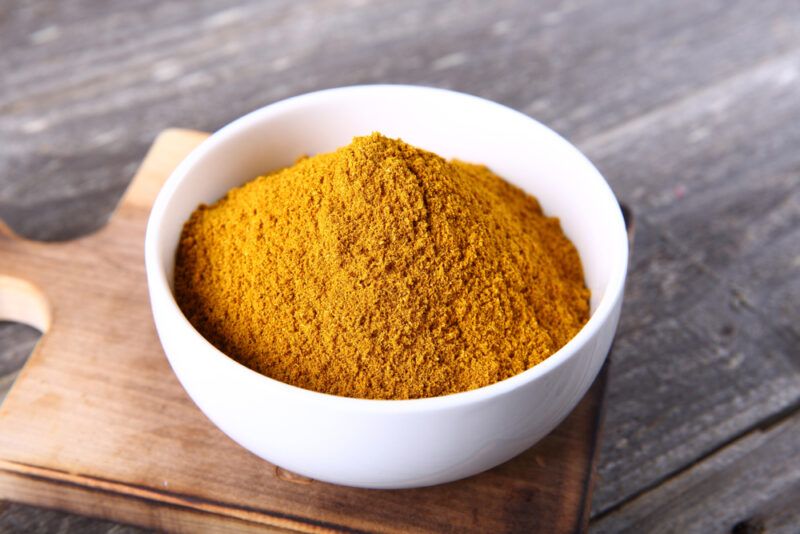 Curry powder is a blend of spices that originates from the Indian subcontinent. It usually contains turmeric, coriander, cumin, pepper, chili powder, and ground ginger. It's a quick way to add Indian flavor to dishes and for some to make curry dishes as well.
Here's a one-pot curried cod dish that will surely save your busy nights! You can delight in some Indian flavors without overworking yourself in the kitchen. How lovely, isn't it? And on top of that, it's low-calorie and iron-packed as well.
Rosemary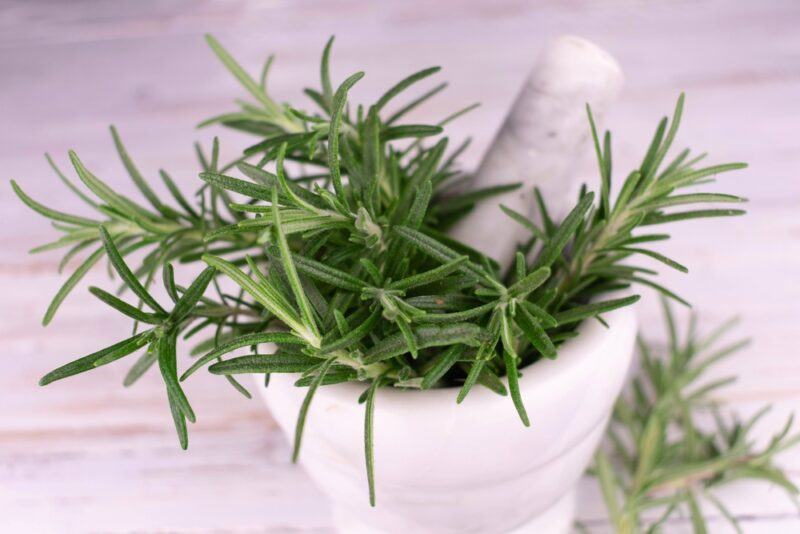 Rosemary is an aromatic and pungent herb that is native to the Mediterranean region and a member of the mint family Lamiaceae. It's closely related to other herbs like oregano, basil, and thyme. Rosemary even in its dried form, can retain most of its flavor and fragrance when it's well preserved.
For a healthy, gluten-free, and super easy dinner, try baked cod with lemon, garlic, and herbs. This dish not only cooks in 30 minutes but is kitchen-newbie friendly as well. Rosemary along with the other fresh herbs really uplift the mild and delicate flavor of the cod.
Related Content