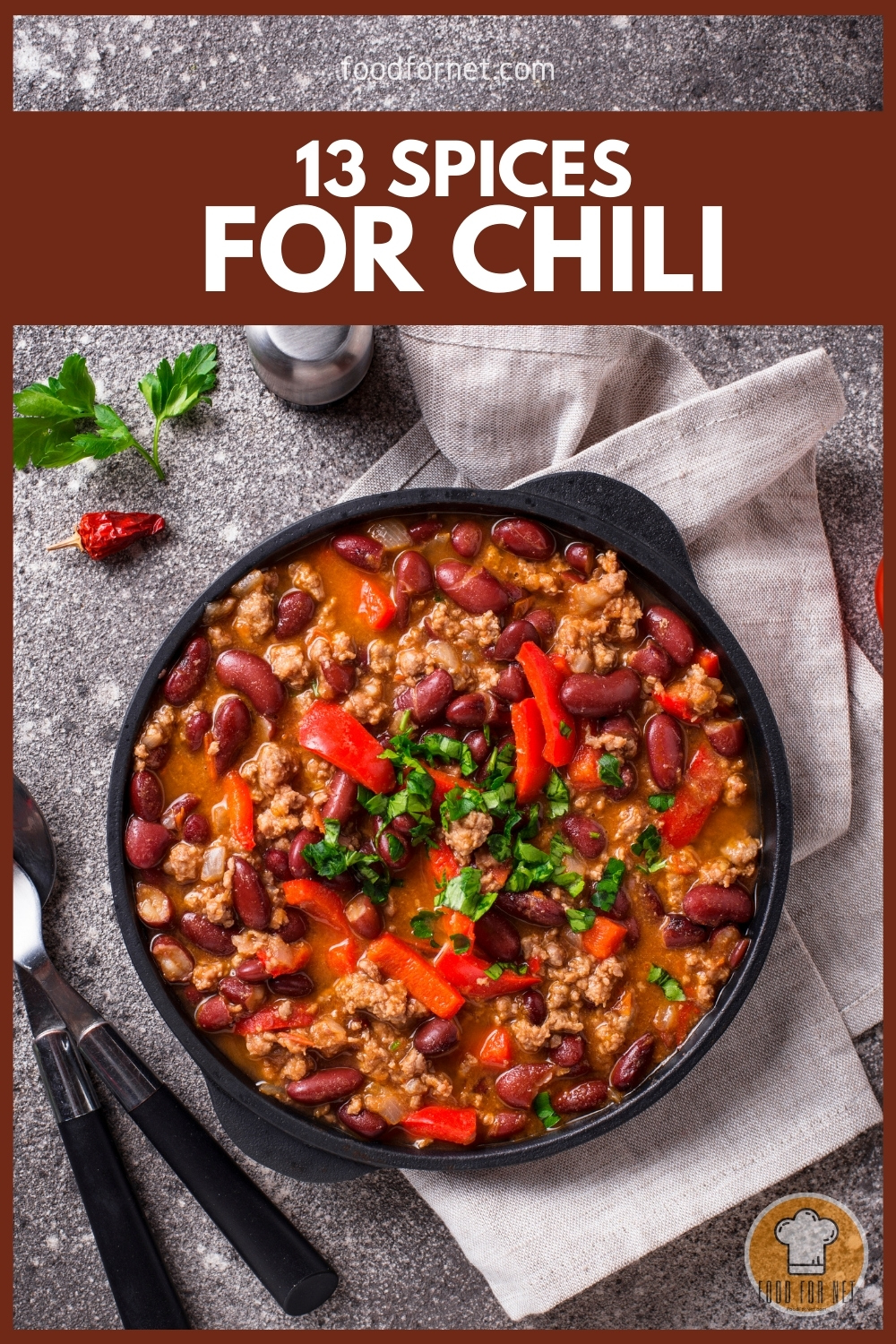 One of the classic heartwarming comfort foods that you can never go wrong with is the chili. Yes, for sure, everybody has their own version – meat no meat, beans in, beans out, whatever spices for chili you're using or opting not to, regardless, for the maker it's simply the best chili.
If you're seeing a handful of chili recipes with varying ingredients in it, it's quite inevitable because it's very easy to tweak the classic chili recipe. So-called secret ingredients can range from vinegar, soy sauce, fish sauce, chocolate, molasses, and others. The chili seasoning also gets a lot of versions with each combination of spices for chili producing a somewhat unique chili recipe.
Here's a list of 13 spices for chili that you can work with your other preferred ingredients to come up with your very own version of chili. Some of these are the usual spices you'll find in a classic chili recipe and then there are some that may not be as common but still do the job of rounding up the dish beautifully.
Spices for Chili
Chili Powder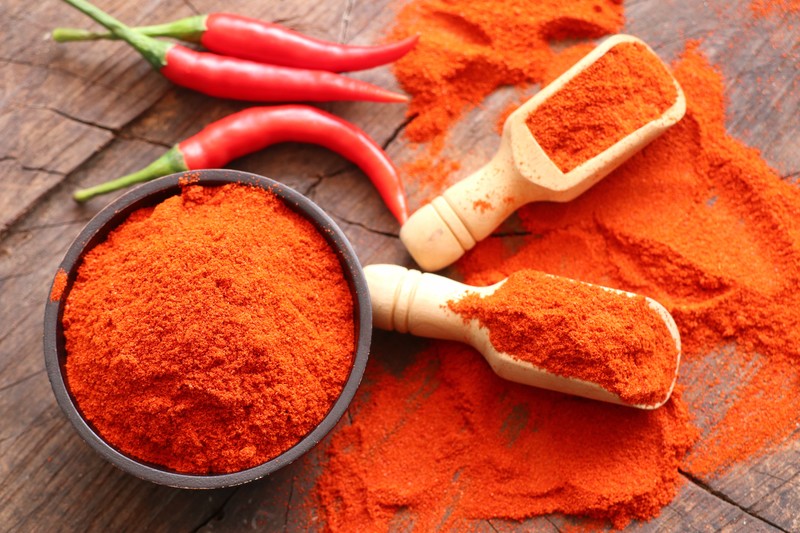 Chili powder is the ground dried fruit of one or more varieties of chili pepper. You can also find chili powder blend or chili seasoning mix which is a blend of chili powder and other spices like cumin, onion powder, garlic powder, or salt. Chili powder aids in weight loss, fights inflammation, promotes digestive health, and helps the heart.
It will not be chili without a good amount of chili powder. Aside from the flavor and the hot factor, chili also gives the dish its vibrant red color. Depending on your spicy food tolerance, you can adjust how much chili powder you'll use in your chili.
If you're feeling a little bit sentimental and wishing for that good old chili your mom used to make, this simple and classic chili recipe will do the trick. It's truly something how a homemade dish should taste like.
Ground Cumin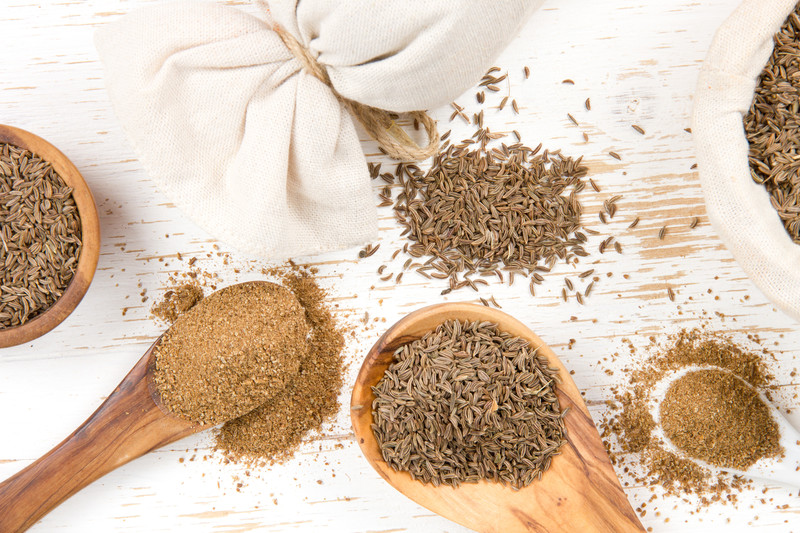 Ground cumin is the powdered version of cumin, a yellow-brown dried seed of an aromatic flowering plant. It has a very aromatic and distinct flavor and it's also a bit hot. It's rich in antioxidants, helps in controlling blood sugar, and also fight bacteria as well as parasites.
Ground cumin gives chili an earthy flavor. And although it's not particularly as hot as powdered chili, it also adds some spiciness to the dish. Its aroma blends well with the other spices and surely adds another layer of flavor to the chili.
You can also opt for white meat when making chili to make it healthier. Try this Chicken and Black-Eyed Pea Chili and see if the combination of the spices with ground cumin works for you. Simply serve it with your favorite garnishes.
Curry Powder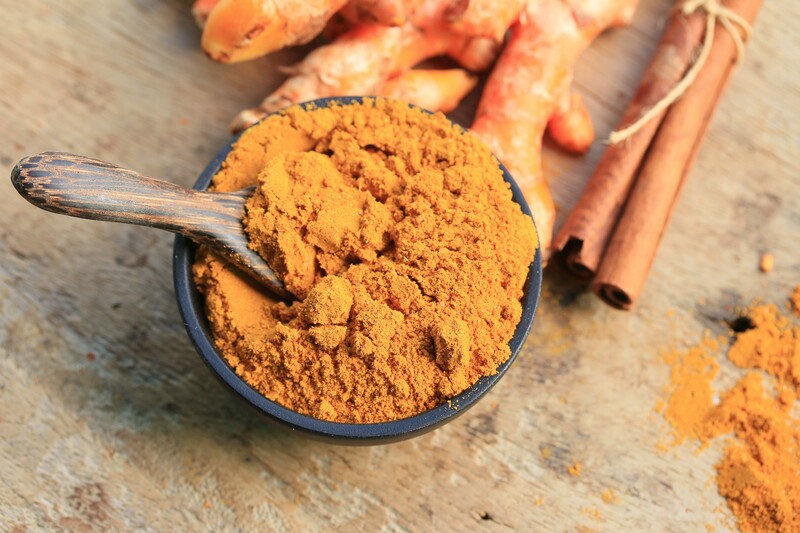 Curry powder is a mix of spices that is usually yellowish to bright orange in color. The usual spices mix mainly contains turmeric, ginger, cumin, and cayenne. And because it's a mix of different spices, it also has a combination of health benefits – from reducing inflammation, battling bacteria, aiding digestion, to fighting cancer.
Curry powder adds to the chili's earthy flavor. And because it also has a hint of sweetness to it, it balances the flavors of all the other spices in the chili. Curry powder also helps in giving chili that amazing color.
This One-Pot Chili Con Carne is gluten-free and dairy-free, so if you're on either diet – you're all good to have this one. The addition of curry powder in the chili seasoning really adds a layer to its more complex flavor.
Smoked Paprika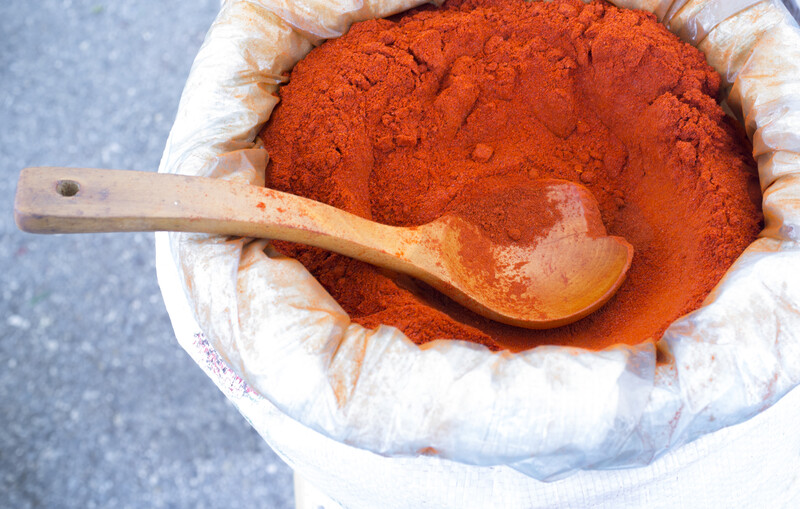 Smoked paprika is the smoked version of paprika, a red-colored spice that came from the ground dried sweeter and milder varieties of peppers. It has a fragrant sweet peppery odor. Paprika is a good source of Vitamin E, antibacterial properties, and other beneficial compounds like niacin and carotenoid antioxidants.
Smoked paprika will make your chili even more vibrant and appetizing. It also adds a layer of sweetness to your dish. The smokey flavor is definitely a good addition, it highlights your chili's homey feel. Some paprika can tend to be spicy as well, so you need to watch out for that.
Tequila and Lime Turkey Chili is an absolute must-try, the not-so-secret tequila ingredient really makes this chili unique. See also how paprika gives it a different depth of flavor.
Garam Masala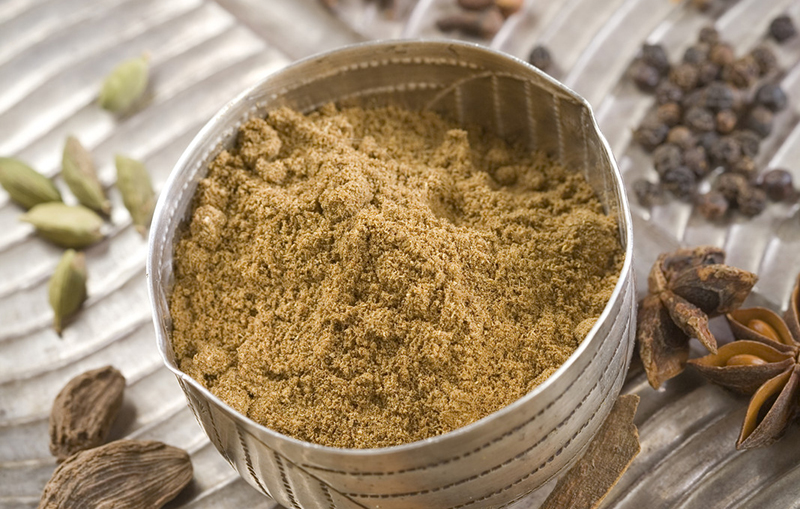 Garam masala is another mixed spice from different toasted and grounded spices that originates from India. A typical garam masala contains fennel, cloves, bay leaves, and black and white peppercorns. It's great for fighting diabetes, preventing cancer, aiding digestion, and improving the immune system.
Garam masala gives the chili a deeper color. And because it's spicier and sweeter in taste than curry powder, you may want to rein in on the amount if you're using curry powder as well in your chili. Garam masala's warmth and floral notes also compliment the dish.
This recipe is perfect if you both love chili and beef curry – it's like a fusion of two dishes, Curry Chili Con Carne. Give it a try and let us know if the spices combination works for you.
Chili Flakes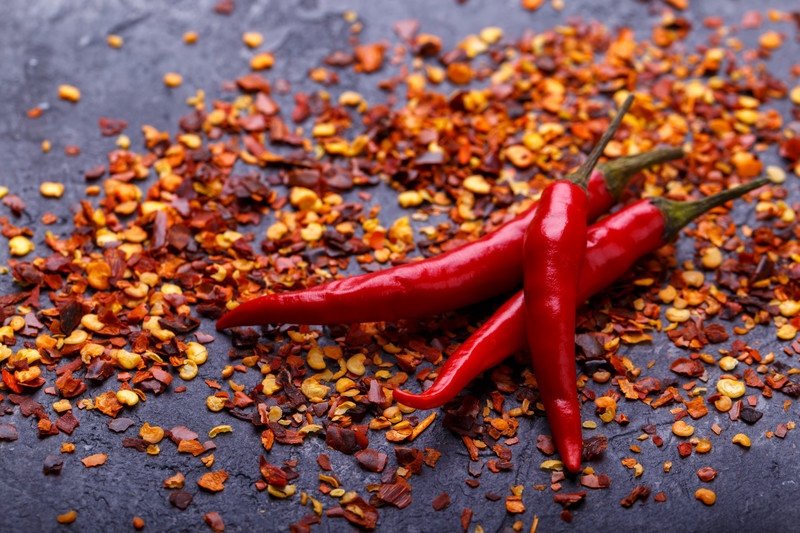 Chili flakes are mainly crushed dried cayenne pepper – seeds and all. It's often made from a combination of different varieties of peppers. It's rich in antioxidants, beta carotene, cryptoxanthin, and Vitamin C.
It does not only provide the spiciness but also adds up to the chili's earthy taste. Some people actually prefer seeing bits of pepper seeds in their chili dish so they used this instead of or in combination with chili powder.
For a hotter chili dish try this Chilli Con Carne recipe, the chili flakes absolutely upped the spiciness in the dish. Of course, you can adjust it if you're not really into spicy food and just want the flavor out of it.
Ground Ginger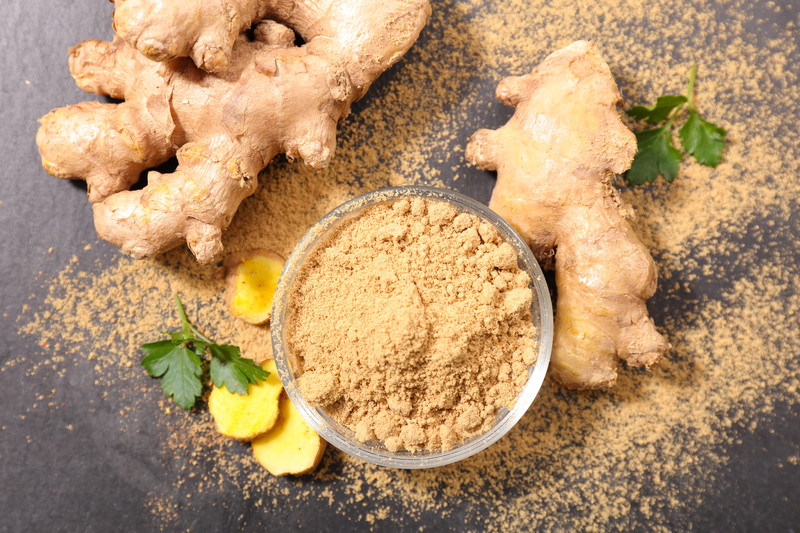 Ground ginger is the powdered form of dried ginger root which is closely related to galangal and turmeric. It helps in lowering cholesterol, reducing inflammation, relieving various aches and pains, and aiding digestion.
Ground ginger is a great addition to your chili dish because of its sweet and peppery notes. It also has hints of citrus and floral taste which compliments the chili's strong flavors. It's worth noting that ground ginger pairs well with paprika, cardamom, cloves, nutmeg, and pepper.
This Chilli Con Carne dish is undoubtedly packed with flavor. Included in its mix of chili seasoning is ground ginger which ties up the flavors of all the spices together. Can be served with rice, pasta, jacket potatoes, or tortilla chips.
Cloves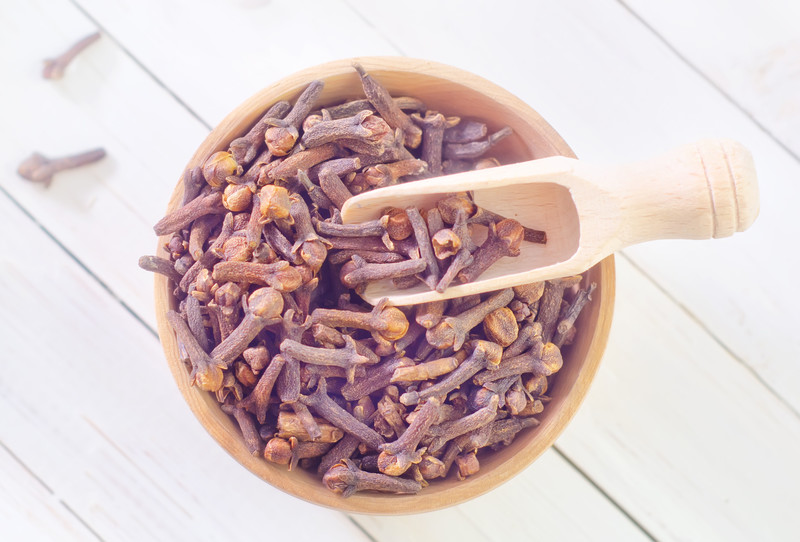 This aromatic spice is actually the flower buds of the clove tree. It's rich in antioxidants and other important nutrients. It's native to Indonesia, particularly in the Moluccas Islands.
Cloves spice has a sweet and bitter flavor with a noticeable heat punch to it. It also leaves a numbing or tingling sensation in your mouth. Cloves in chili dish may throw off some people, but it's actually a great addition to your spices for chili.
Cloves give this particular chili dish a different flavor profile that is certainly worth trying. The chili seasoning combination may not be your usual mix but considering the final product, it's definitely promising.
Coriander Seeds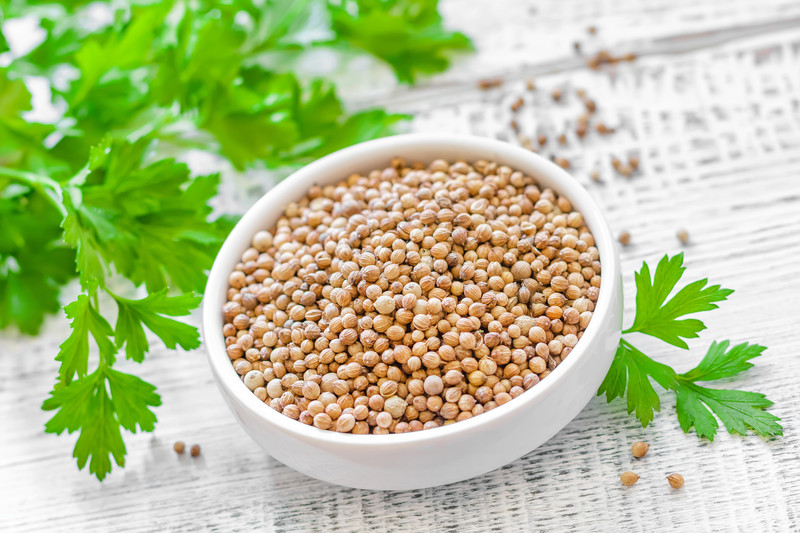 Coriander spice is the seed of the coriander plant which is closely related to parsley. It can be used both in whole or ground form. It's a good source of copper, iron, zinc, and other essential minerals that are good for our heart.
Coriander has a warm, nutty, and spicy taste. Its lemony citrus flavor pairs well with the other chili spices. It's best if you will dry roast it first in a pan to release all of its aroma and flavor.
For the vegetarians who also love chili, here's Vegetarian Chipotle and Chocolate Stout Chili. The chocolate stout blends perfectly with the spices mix that includes coriander seeds. This vegetarian chili is best served with brown rice, and with avocado, red onions, cilantro, and yogurt for toppings.
Ground Cinnamon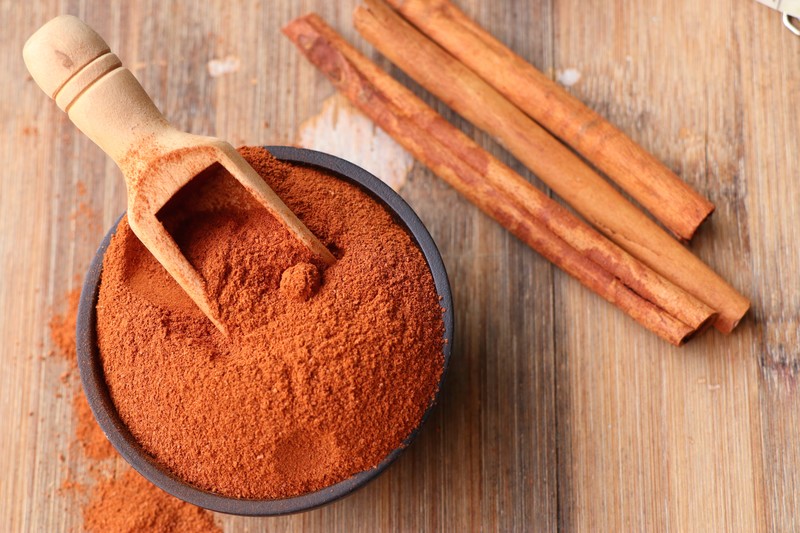 Ground cinnamon is the powdered form of the cinnamon sticks which is the inner bark of the cinnamon tree. It's good for lowering blood sugar and helping with bacterial and fungal infections. It also has an anti-diabetic effect.
Ground cinnamon has an aromatic smell that compliments chili dishes. Its sweet and woody flavor adds to your chili's earthy taste. The hint of citrus and spicy notes also blends well with the other chili spices.
Here's a flavor-packed recipe for Slow Cooker Cincinnati Chili. The time it'll take to cook this one is definitely worth it. To make up for the time, you can simply make a big batch and then freeze it – anyway, chilis are even better when it's a day or two old, right?
Nutmeg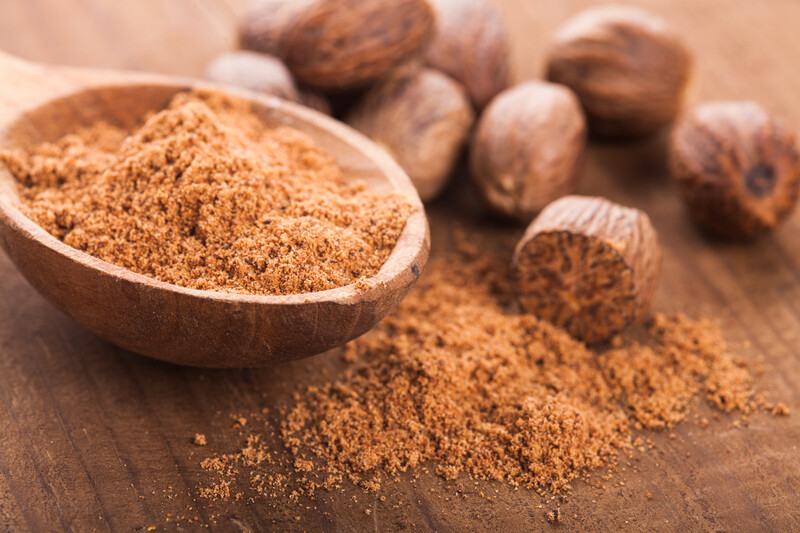 Ground nutmeg is the fragrant seed of the nutmeg tree in powdered form. The seeds are gradually dried over a period of up to 8 weeks, after which the nutmegs are picked out from its shell for grinding. Nutmeg is rich in antioxidants, anti-bacterial properties, and anti-inflammatory compounds.
Ground nutmeg has a warm and slightly sweet taste. You can also sense a subtle heat in it. Nutmeg's distinctive pungent fragrance works wonderfully with chili dishes. It is sometimes used as a substitute or together with cinnamon in chili.
For a hearty chili con carne recipe with nutmeg, try this dish. See how this spice round up the flavors in this flavor-packed chili dish. Perfect to pair with rice, corn chips, or baked potatoes.
Cayenne Pepper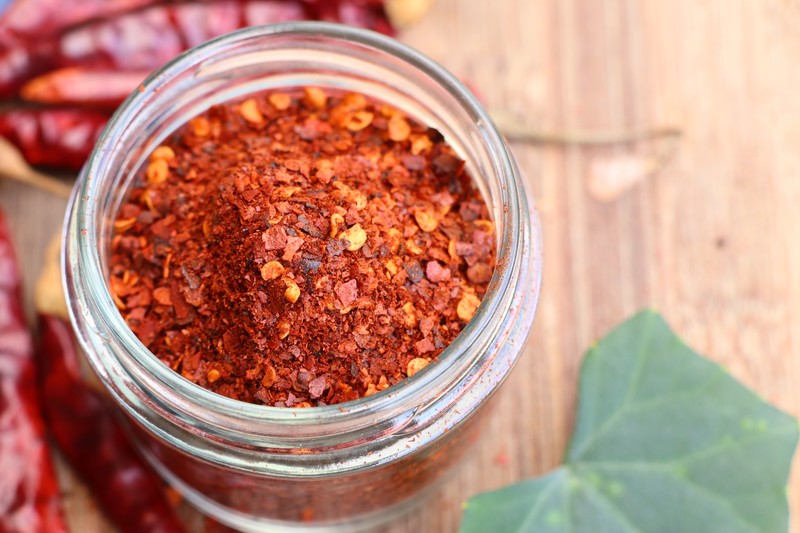 Cayenne pepper as a spice is the powdered dried cayenne pepper. The commercially available cayenne powder may also be a blend of different peppers. It's a good source of antioxidants and vitamin C.
It has an earthy and spicy taste. Cayenne powder is quite pungent with a strong bite. This makes cayenne pepper perfect for your chili dish. The carotenoid that it contains gives the pepper its red color.
This cayenne-spiced chili con carne is absolutely delicious. I'm loving the idea as well of serving it with cornbread. Thickening it with cornflour and all-purpose flour is a great idea for times when your chili, for some reason, just won't reduce enough for that perfect consistency.
Allspice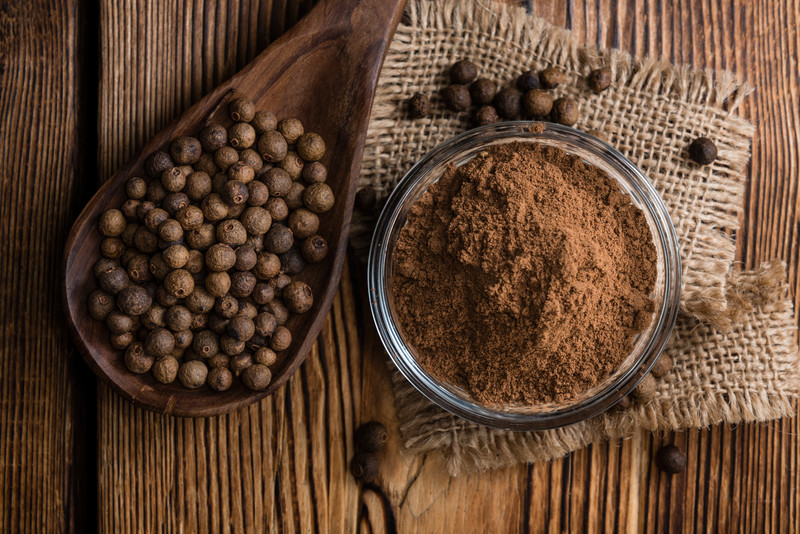 Allspice is a brown-colored spice that resembles peppercorn. It's actually the dried fruit of Pimenta dioica plant. It's rich in antioxidants and contains anti-inflammatory properties. As the name suggests, its flavor profile is a combination of different spices.
Its taste is similar to nutmeg, cinnamon, black pepper, and cloves. This flavor combination works absolutely well with chili dishes especially when one is not a big fan of either of the spices mentioned. You can simply opt for allspice to get just a hint of those spices' flavor without overwhelming your tastebud.
Vegan? No problem. Here's a vegan version of the chili dish, Vegan Chili Con Carne with Cacao. This vegan dish is gluten-free and dairy-free so you're all good. Allspice is one of the chili seasonings that tie up this beautiful and delicious dish together.