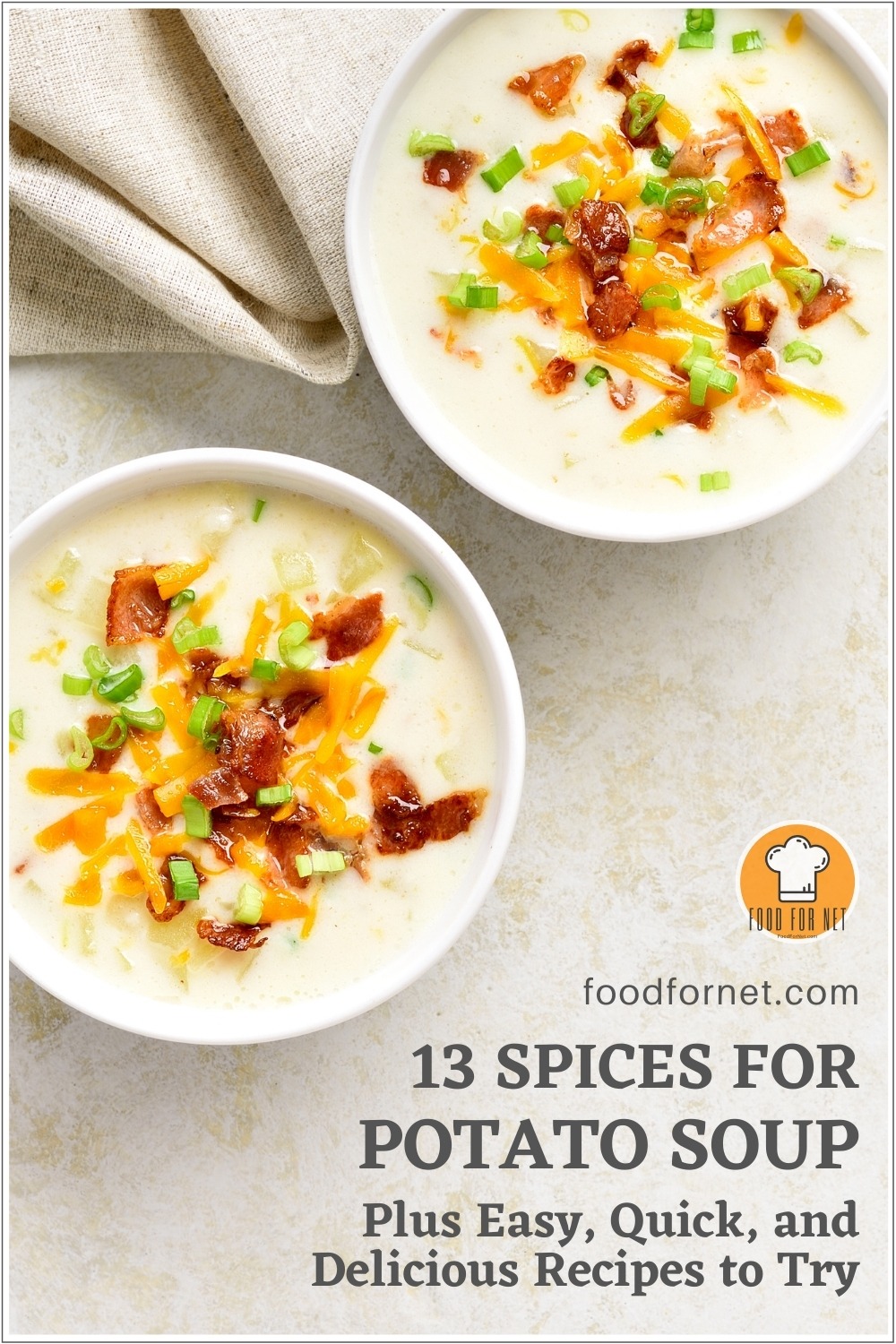 Another simple and hearty dish that will not fail to warm your heart (and belly!) is potato soup. Call it old-fashioned but hey, it always works. A comfort food that is not only easy and quick to make but requires very few basic ingredients as well. While the purist will stick to salt and pepper, there are also those who simply love adding spices for potato soup! And why not, after all, it's comfort food, right? So, whatever will bring you comfort. If it's lacing your cream of potato soup with saffron, then be it.
Potato soup apparently originated from Peru some 7,000 years ago. And although potatoes actually reached Britain via the explorer Sir Walter Raleigh in 1589, it would seem that potato soup only became more prevalent after the Seven Year's War. This is due to the famine that occurs after the war that set a Frenchman named Antonine August Paramentier on a mission and set up potato soup kitchens in Paris to help the citizens.
Potatoes are a staple food in many households and one of those root vegetables that are low in calories and high in antioxidants. It contains a good amount of carbs, fiber, vitamin B6, potassium, and manganese. It also contains resistant starch which may have an effect in improving blood sugar control, boosting nutrient absorption, and supporting digestive health.
And since it's a pretty common food, it's so easy to find in grocery stores, supermarkets, farmer's markets, or for some – in their garden (because it's very easy to grow as well). If for some reason though you don't have the time or can't find the time to go out and shop, you can always buy your potatoes and other veggies online. Not only can you enjoy the convenience of having them delivered straight to your doorsteps, but you also have the benefit of knowing more information about the source of the food you're buying.
Potatoes are very versatile. Soup is just one way of preparing them. You can also roast, bake, fry, mash, grill, or even dehydrate potatoes! And since there are so many varieties as well, you'll never run out of ideas on how to and which particular potatoes to cook. It's actually a pretty fun ingredient to experiment with within the kitchen. For starters, you can try making cream of potato soup!
Here are just 13 spices for potato soup that you can try and experiment with the next time you plan on having potato soup for dinner – either as a main or as a side dish. See also the accompanying recipe suggestions so that you'll have a better idea of how the spices actually work with the dish.
Spices for Potato Soup
Saffron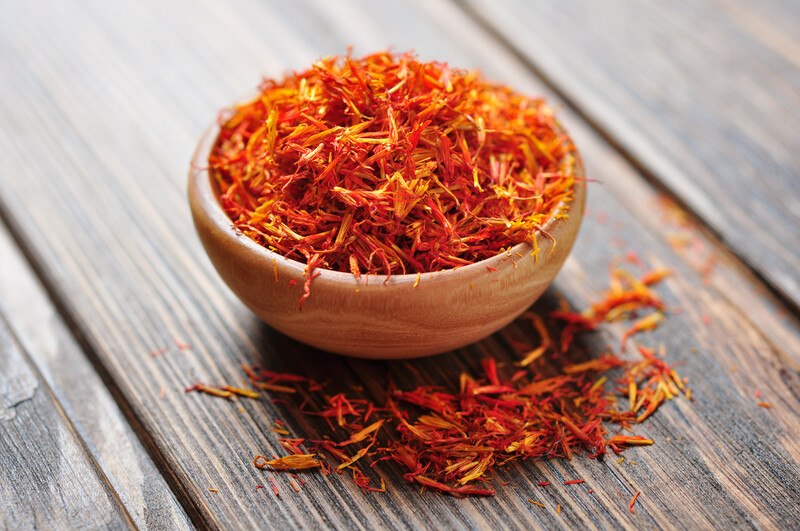 The dried stigma and styles of the flower of Saffron crocus are what is used as a spice. These threads give dishes that rich golden yellow color. It has a sweet and floral taste with hints of earthiness.
Saffron is rich in vitamin A, vitamin C, folic acid, riboflavin, and niacin. It also contains powerful antioxidants. It may improve mood, reduce PMS symptoms, aid in weight loss, and boost libido.
This creamy potato and saffron soup needed the most basic ingredients yet the addition of a pinch of dried saffron and chili makes all the difference – flavor-wise and visually as well. This soup will be perfect for pairing with a roasted beef sandwich or simple garlic bread.
Nutmeg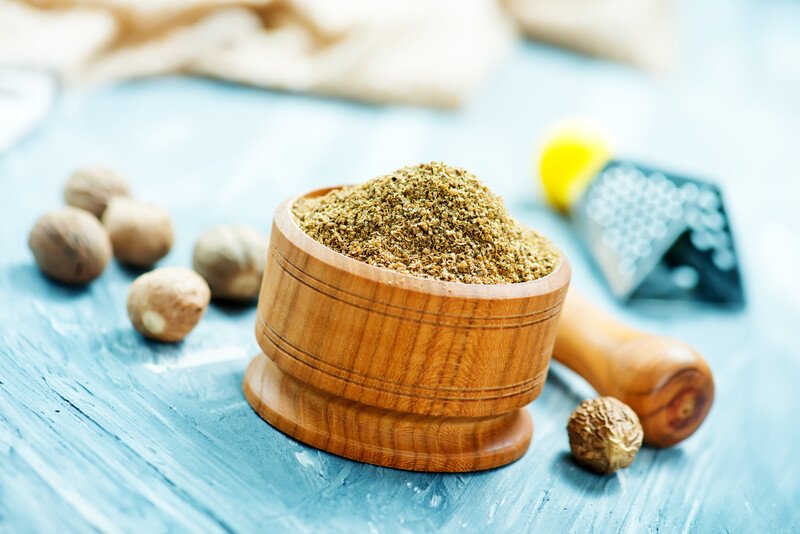 Nutmeg came from the seed of a fragrant nutmeg tree, the Myristica fragrans. It is used sparingly in dishes so a dash of nutmeg can go a long way. It is highly aromatic and has a woody, warm flavor with hints of sweetness.
Nutmeg is rich in fiber and is also a good source of calcium, iron, manganese, potassium, and vitamins A and C. It aids in managing blood pressure, keeping a healthy digestive system, and boosting blood circulation.
The addition of nutmeg along with ground red pepper, dried parsley, salt, and pepper really rounds up this potato soup dish. Its subtle flavor – just a tiny hint of nutmeggy deliciousness, really made a difference.
Italian seasoning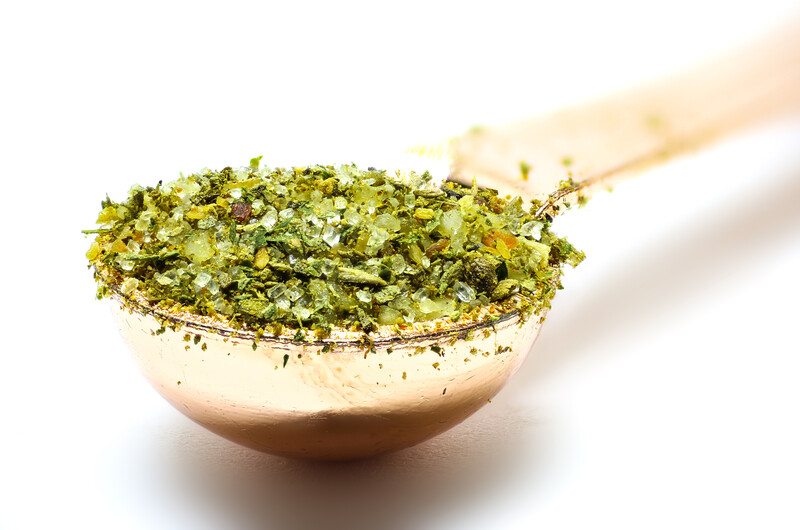 Italian seasoning is a blend of different dried herbs that are primarily used in Italian cooking. It usually contains rosemary, oregano, basil, marjoram, and thyme. When the blend is oregano and thyme-dominant, the seasoning can taste earthy and piney.
Italian seasoning is a good source of vitamins, minerals, antioxidants, and fiber. And because it's a blend of different herbs, the health benefits range from bacteria protection to migraine prevention.
How else can you add Italian flavors to your soup but thru Italian seasoning, right? The herbs' flavors highlighted the rich flavor of the sausages and pretty much round up the whole Italian vibe of the dish. Adding the spinach at the end is a great refreshing touch that cuts the creaminess of the soup a bit.
Mace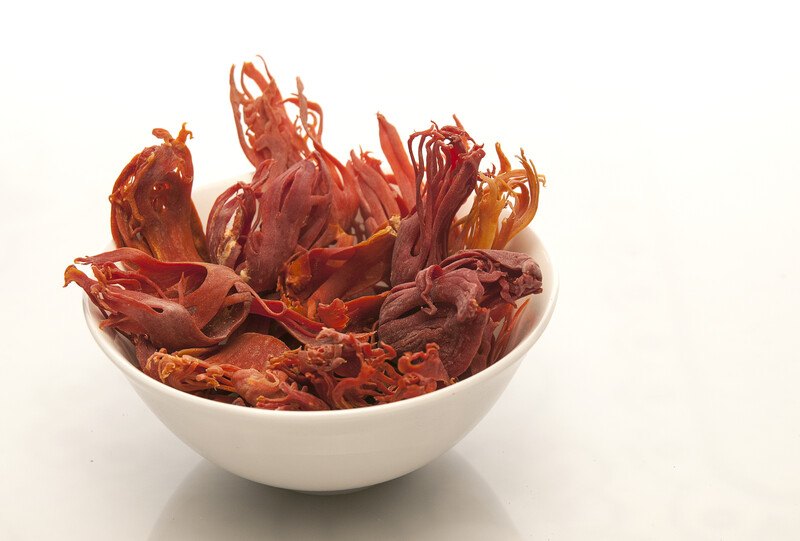 Mace is a spice that comes from the reddish seed covering of nutmeg seed from the fruit of the Myristica fragrans tree. It gives dishes that bright orange color. Its flavor can be compared to that of nutmeg but is more delicate with slightly cinnamon and black pepper notes.
Mace, compared to nutmeg has more concentrations of essential oils, carotenes, iron, calcium, and vitamins A and C. It aids in alleviating anxiety and depression, boosting blood circulation, and supporting digestive health.
This Vichyssoise or leek and potato soup are perfect hot or cold. This creamy soup is laced with mace, a nutmeg is also an option but I say try it with mace first. If you're not familiar with this spice yet, this soup is a good way to start you off with the mace flavor.
Poppy seed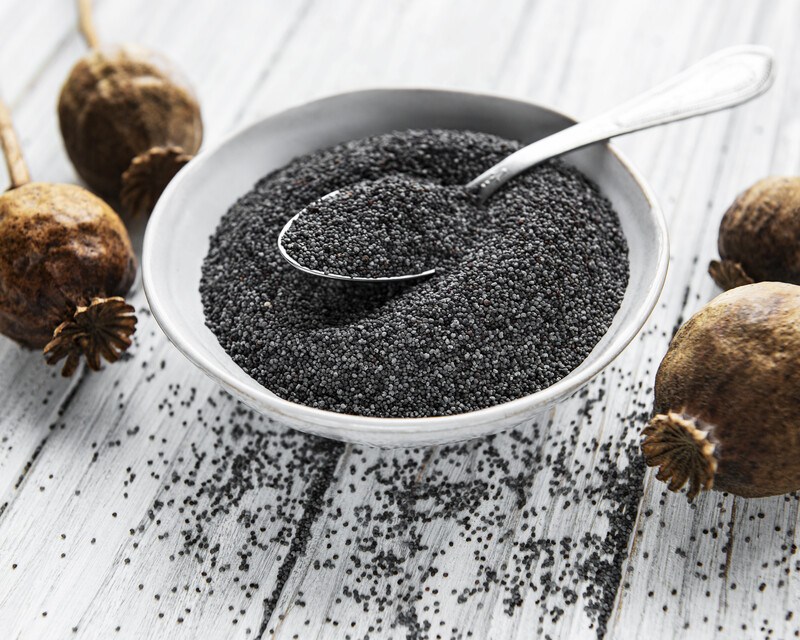 Poppy seed is an oilseed obtained from opium poppy. It has a kidney shape with a pitted surface and measures less than a millimeter in length. It has a very mild flavor that is vaguely nutty with slightly woody notes.
Poppy seeds are rich in fiber, several micronutrients, and healthy fats. They may boost skin and heart health, aid digestion, enhance fertility, and offer protection against certain illnesses.
It turns out that this Ayurvedic potato soup will not only fill you up but help you sleep soundly at night. It's simply seasoned with poppy seeds, red pepper flakes, salt, and pepper. Using ghee also adds a different flavor to the soup.
Ras el hanout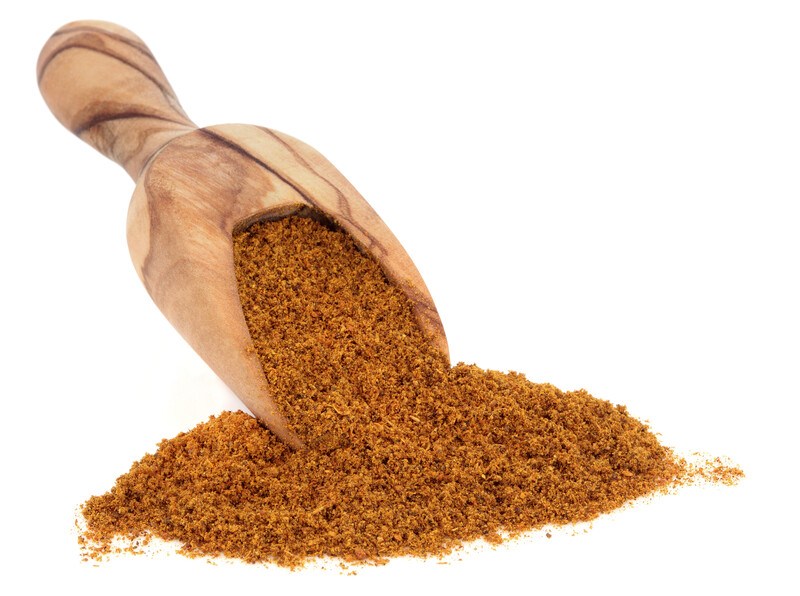 Ras el hanout is a blend of different spices. A typical spice blend consists of cinnamon, cardamom, allspice, clove, cumin, nutmeg, mace, chili peppers, dry ginger, coriander seed, sweet and hot paprika, fenugreek, peppercorn, and turmeric. It has a pungent flavor which is expected because of the various combination of spices. It also has a slightly floral, sweet, and spicy flavor.
And because it's a blend of different spices, its nutrition content and health benefits vary on the amount and combination of spices used. Its health benefit ranges from managing high cholesterol levels to boosting digestion.
This leak and potato soup is served with a topping of ground Moroccan beef. And although the soup itself is pretty basic, the flavor of the ground beef spiced with ras el hanout made all the difference in the soup.
Fenugreek seeds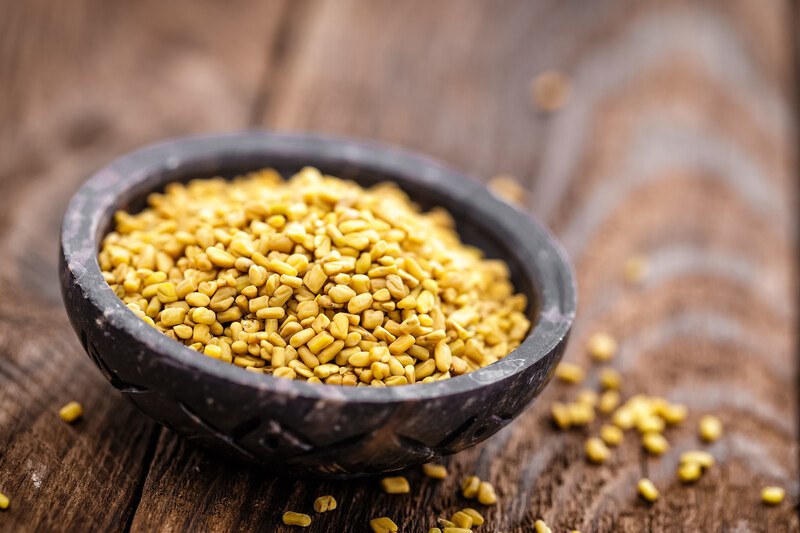 Fenugreek seeds are the cuboid-shaped and yellowish-brown seeds of fenugreek or Methi. It has a tangy and bitter flavor with hints of sweetness and nuttiness. It also has a very noticeable aromatic smell.
Fenugreek seeds contain a good amount of fiber and minerals like iron and magnesium. It may help in increasing breast milk production, boosting testosterone levels and sexual function in men, managing diabetes and blood sugar levels, and controlling appetite.
Add Indian flavors to your usual potato leek soup by using fenugreek seeds. Along with cumin, celery seed, parsley flakes, and fenugreek leaves, this soup is absolutely beautifully flavored. It will be great, too, if you can actually use cashew milk.
Cajun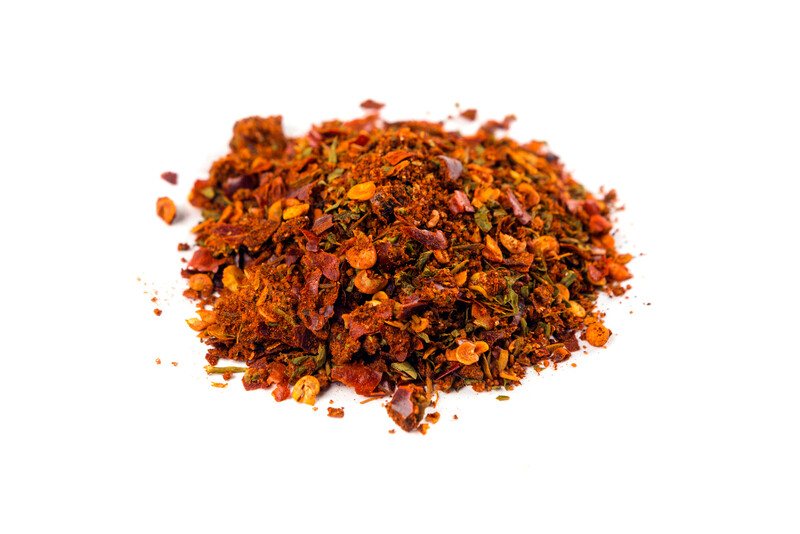 Cajun spice is a spice blend that originates in Louisiana. The blend usually contains garlic powder, cayenne, white pepper, oregano, paprika, and salt. It has a quite spicy taste with slight earthiness and smokiness flavor.
And because it's a mix of different spices, its nutritional content and health benefits vary depending on the spices used in the blend. Health benefits can range from alleviating constipation to reducing the risk of cancer.
Flavored with andouille sausage and laced with Cajun seasoning, this creamy potato soup is absolutely flavorful, hearty, and surely beautiful as well! The spicy and smoky taste will definitely get you going, not to mention that the aroma alone can send you wanting for a second serving.
Mustard seeds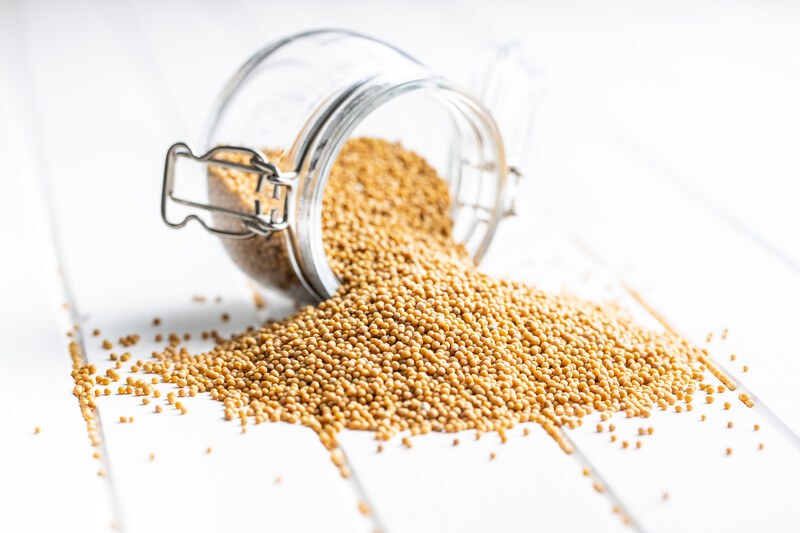 Mustard seeds are the seeds of various mustard plants. The yellow-colored ones taste quite mellow with hints of sweetness and spiciness. The brown and black-colored ones, on the other hand, are hotter with hints of bitterness to it.
Mustard seeds are a good source of dietary fiber and protein, as well as iron, calcium, manganese, and omega 3 fatty acid. Because of its selenium content, mustard seeds are high in anti-inflammatory effects. Its high magnesium content on the other hand helps in reducing the severity of asthma attacks and symptoms of rheumatoid arthritis.
For a wonderfully spiced and creamy cream of potato soup, this one is definitely a must-try. Along with mustard are allspice, celery seed, thyme, and cayenne – which by the way, simply works! Don't get intimidated by the addition of Worcestershire sauce. Just trust it. It'll work. You'll see.
Chervil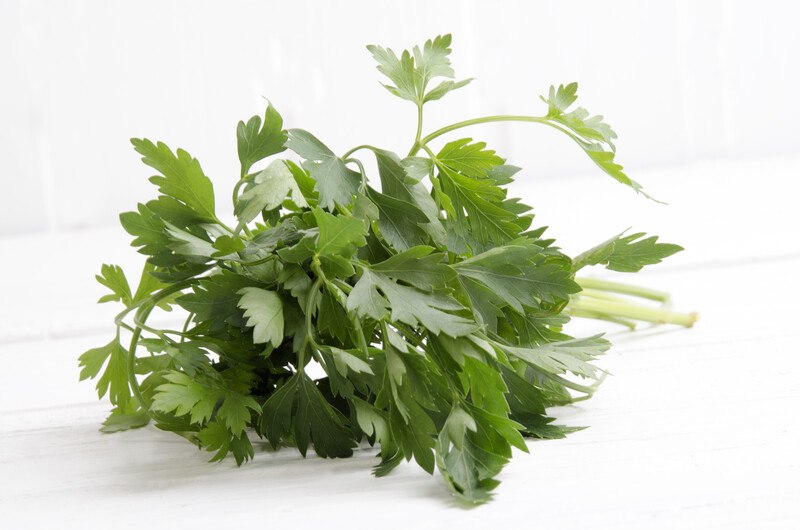 Chervil, sometimes called French parsley or garden chervil, is closely related to parsley. It has a refreshing very light and delicate taste with hints of anise-like or licorice-like flavor.
Chervil contains riboflavin, niacin, pyridoxine, and thiamine. It is used for digestion problems, high blood pressure, and fluid retention. It also helps strengthen the immune system.
The delicateness of this potato soup dish is complemented by the addition of freshly chopped chervil. This springtime herb really does its job and lifts up the dish. And of course, the poached egg is a wonderful addition – you can make it without it but then again, why would you, right?
Turmeric powder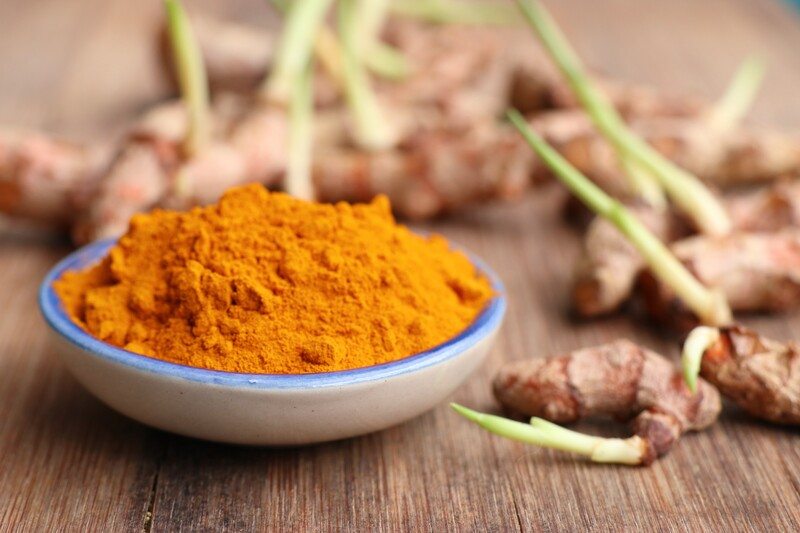 Turmeric powder is the grounded form of dried rhizomes of turmeric. This yellow-orange spice has a pungent, earthy, and slightly bitter flavor. It imparts that rich yellow-orange color to dishes – unfortunately, to your countertop, plastic container, and hands as well. So be careful when handling turmeric powder so that you don't leave a stain just about anywhere.
Turmeric powder is rich in vitamin C, vitamin B6, and omega 3 fatty acids. It is also a good source of potassium and selenium. It also contains anti-inflammatory and antioxidant properties. It helps in easing symptoms of osteoarthritis, protecting against heart disease, treating or preventing diabetes, improving skin health, and protecting the body against free radicals.
This potato soup is easy to prepare and cooks in under 30 minutes making it perfect for really busy nights. It's simply flavored with turmeric which compliments the sausage toppings. It's a hearty meal on its own, but a handful of microgreens and perhaps a couple of slices of bread really complete it.
Dried Thyme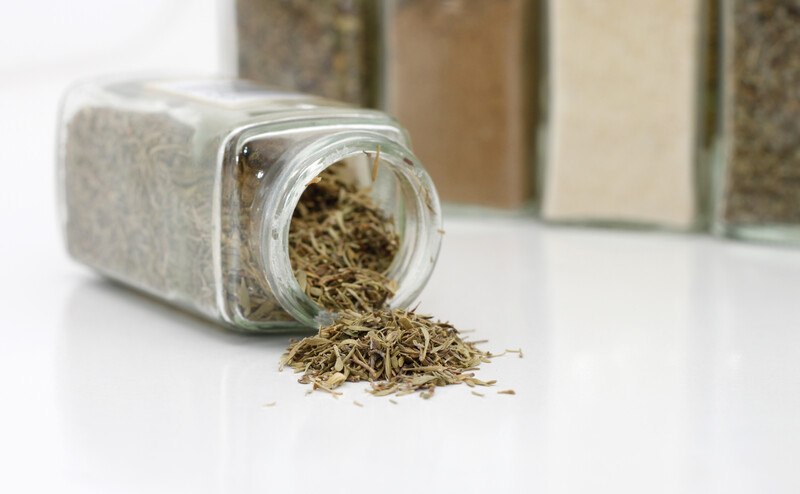 Thyme is related to oregano and is also part of the mint family. It has an earthy, sharp, and minty flavor with hints of sweetness and pepperiness. Thyme can be used fresh or dried in cooking.
It's packed with vitamin C and is also a great source of vitamin A. It also contains, fiber, copper, iron, and manganese. Thyme has antimicrobial properties and pain-relieving properties. It's also a natural cough suppressant and a natural insect repellent.
You're going to love this herbed potato soup recipe. It's simply seasoned with dried thyme and a bit of dried rosemary. This herb combo never fails to amaze and is quite evident in this delicate soup dish.
Curry powder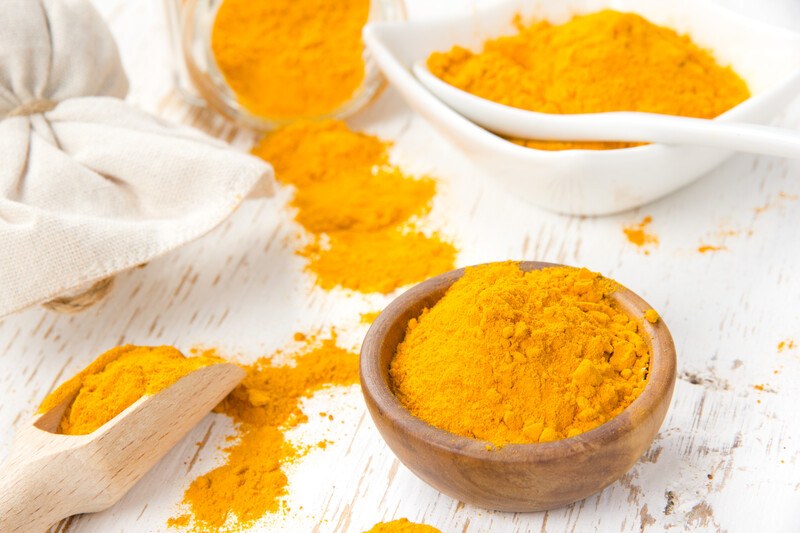 Curry powder is another spice blend mainly used in Indian cuisine. The blend usually includes turmeric, ginger, cayenne, garlic, bay leaf, and cumin. It has a deep, earthy flavor with a sweet note to it. The flavor may slightly vary depending on the combination and amounts of spices used.
Its nutrition contents changes depending on the combination and amount of spices used, but mainly curry powder has powerful antioxidants and anti-inflammatory properties. And because it's a blend of different spices, the health benefits range from reducing inflammation to aiding digestion.
For a substantial soup with a bit of punch, here's a spicy potato soup recipe. Medium curry powder can tend to be spicy for some people but don't worry, the milk will tone down the spiciness. The mango chutney and coriander leaves are optional – I say, it's a must! Try it!
Related Content