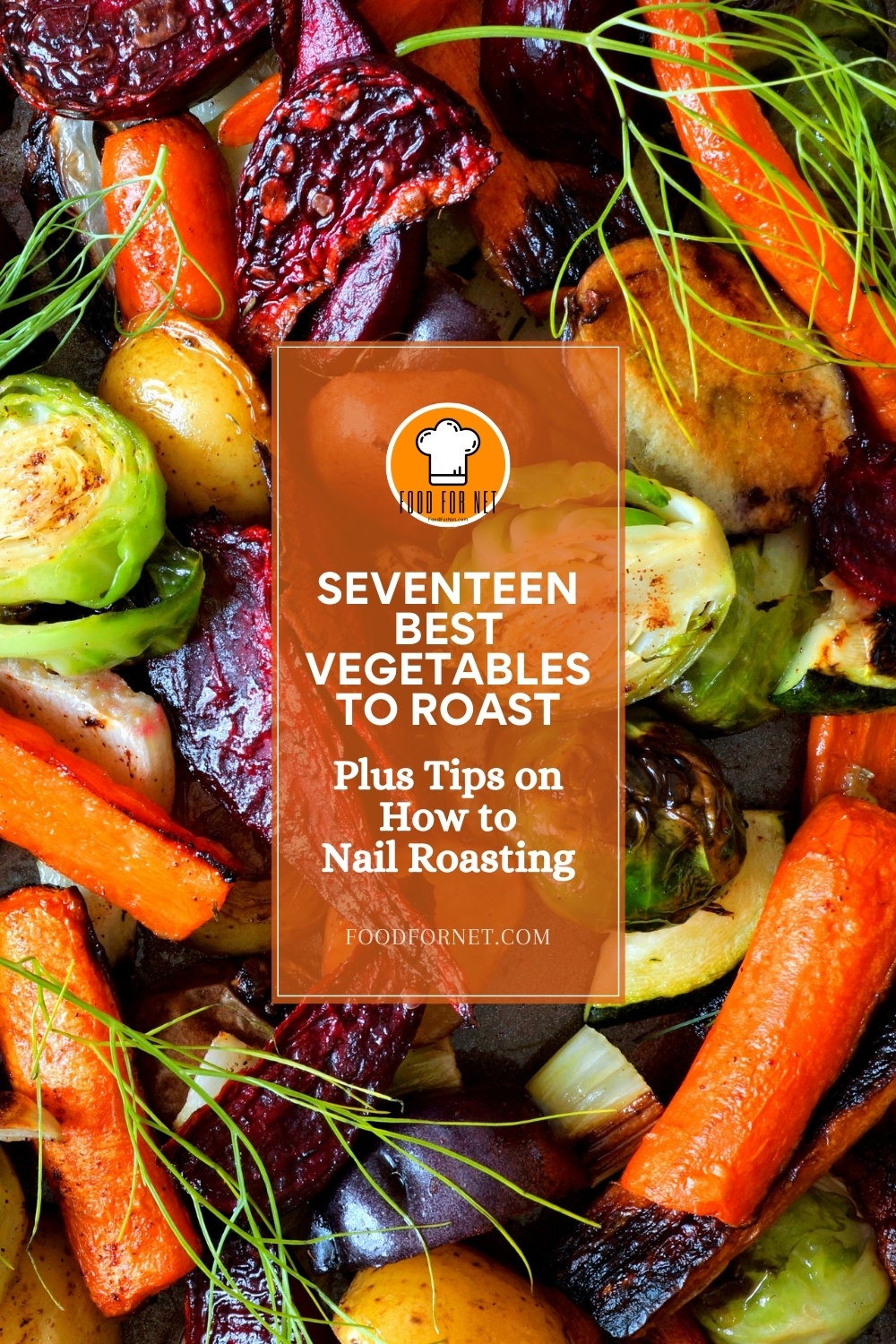 Roasting is a dry-heat method of cooking, whether in an oven or over an open fire. It's a great way to cook veggies healthily and frankly, more delicious even! I mean the very thought of roasted vegetables can send one drooling – caramelized carrots, right? Or baby potatoes with rosemary! Or perhaps green beans with chili flakes! If these don't get you excited then maybe you haven't discovered yet the beauty of roasted vegetables. Well, worry not, because you're going to be learning more about it here. From the best vegetables to roast to tips on how to do roasting right.
But first, why roast again? Because through roasting the natural sugars of vegetables are caramelized giving them an added depth of flavor. It makes vegetables taste sweet, nutty, and toasty.
Roasting vegetables is also pretty easy, you only need the basic salt and pepper and some healthy oil and you're all set. Sure, you'll have to toss or flip it at least once mid-way the cooking process but other than that, you're golden.
You can serve roasted veggies as a side dish especially for your pork roast or roast beef. They're also great for salads, grain bowls, wraps, sandwiches, pita, or even soups. Honestly, the list goes on – it's really up to your imagination.
You can practically roast any veggies but of course, there are those that are outrightly amazing when roasted. So, to set you off to a good start to your roasting journey here's a list of the best vegetables to roast. See also some tips on how to perfectly roast vegetables.
Best Vegetables to Roast
Tomatoes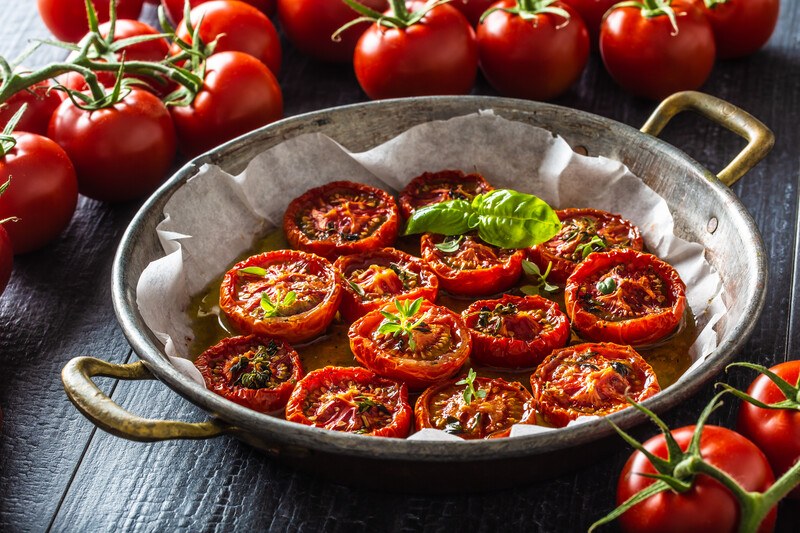 Tomatoes are a good source of lycopene, lutein, alpha-carotene, and beta carotene. It also contains vitamin C, folate, potassium, and vitamin K. Tomatoes protect the eye against light-induced damage, maintain healthy blood pressure, lower blood sugar levels, and decrease the risk of developing heart diseases, diabetes, and cancer.
Broccoli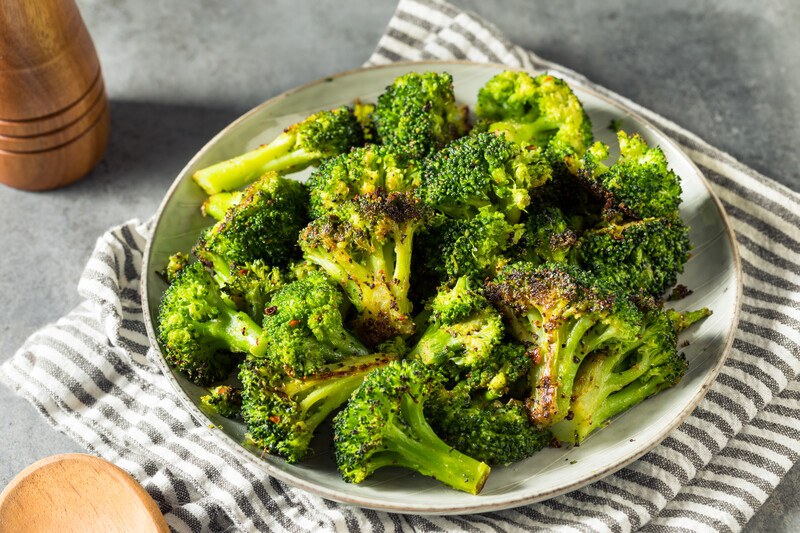 Broccoli is rich in fiber and protein. It also contains calcium, iron, potassium, magnesium, selenium, folic acid, and vitamins A, C, E, and K. Broccoli helps lower blood sugar levels, reduce the risk of heart diseases, promote healthy digestion, and support a healthy immune response.
Brussels sprouts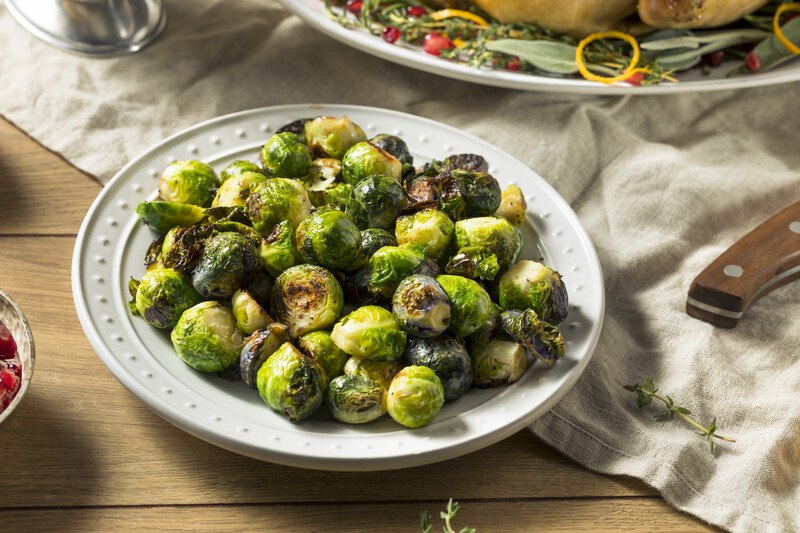 Brussels sprouts are low in calories but high in fiber and vitamins K and C. It's also rich in antioxidants that may reduce cancer growth, promote heart health, and decrease inflammation. It also supports digestive health as well as reduces the risk of heart disease and diabetes.
Carrots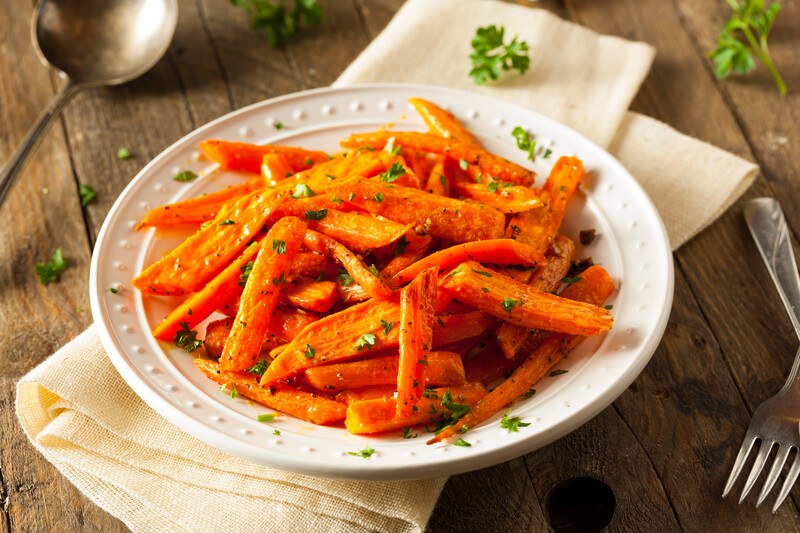 Carrots are a good source of beta carotene, potassium, fiber, antioxidants, and vitamins K1 and B6. Carrots lower blood cholesterol, aid in weight loss, improved eye health, and reduce the risk of cancer.
Cauliflower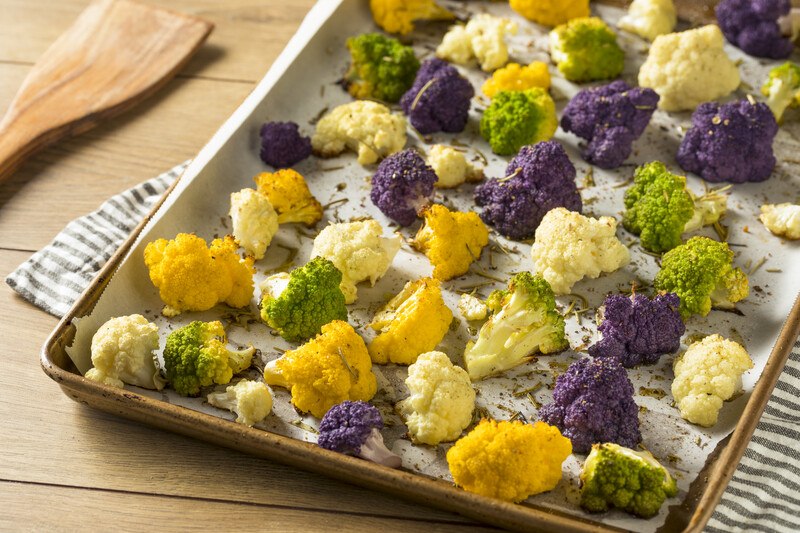 Cauliflower contains a high amount of fiber and vitamin C. It's also a good source of choline and a plant compound called sulforaphane. Cauliflower helps lower blood pressure and cholesterol levels, improve insulin sensitivity, promote a healthy complexion, increase energy, and boost weight loss.
Eggplant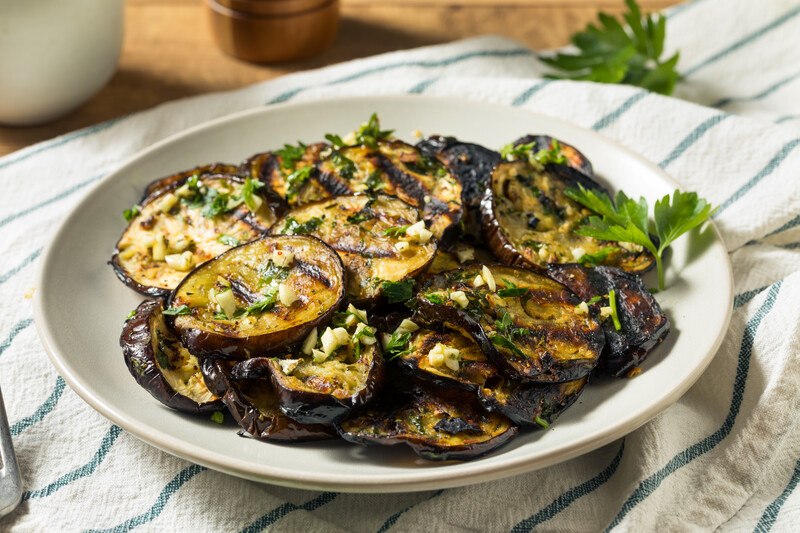 Eggplant contains potassium, fiber, and antioxidants like vitamins A and C. It's also high in a natural plant compound called polyphenols. Eggplants help protect against cell damage, improve heart health, increase brain function, and reduce the risk of cancer.
Green beans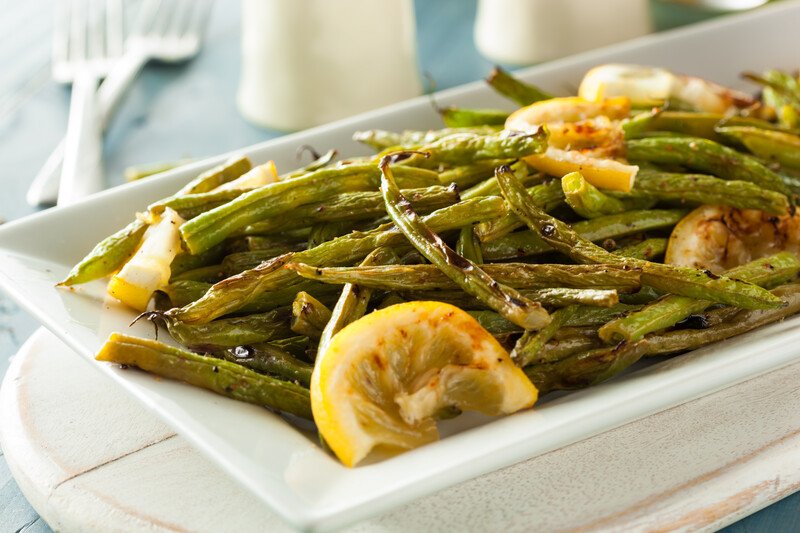 Green beans are rich in fiber and vitamins A, C, and K. It also contains folate, iron, magnesium, potassium, riboflavin, and thiamin. It helps boost immunity, reduce the risk of heart diseases, manage diabetes, regulate digestive function, and prevent bone deterioration.
Mushroom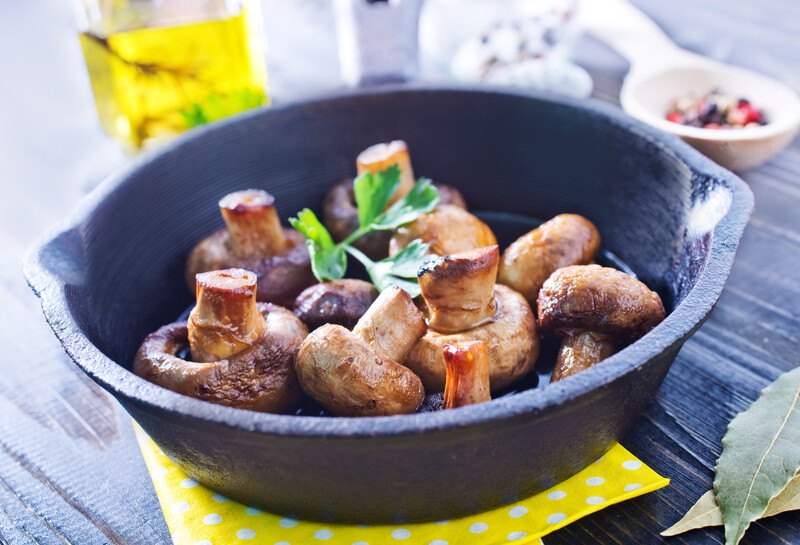 Mushroom is rich in fiber, protein, and antioxidants. It also contains B vitamins like riboflavin, niacin, and pantothenic acid. It's good for protecting heart health, supporting the digestive system, maintaining healthy skin, and boosting red blood cells.
Onions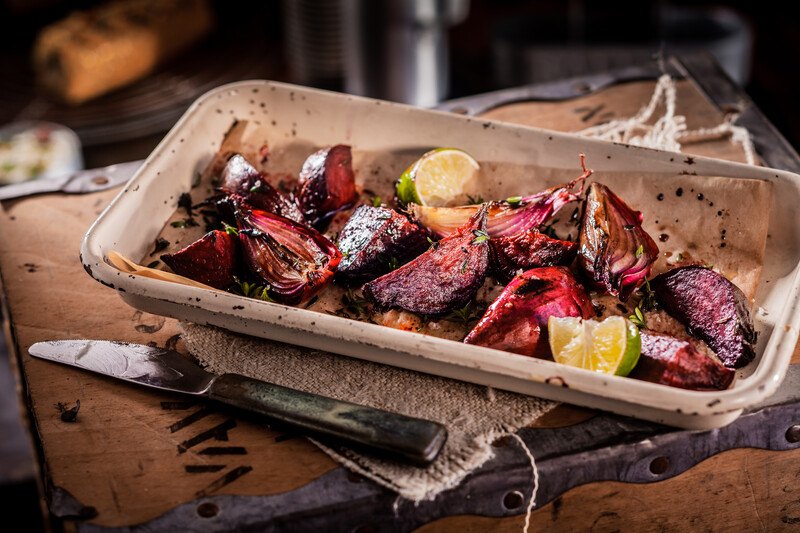 Onions are a good source of vitamins C, B6, folate, and potassium. Its antioxidants and compounds help fight inflammation, reduce cholesterol levels, and lower heart disease risk. Its anti-inflammatory properties help in reducing high blood pressure and protect against blood clots.
Potatoes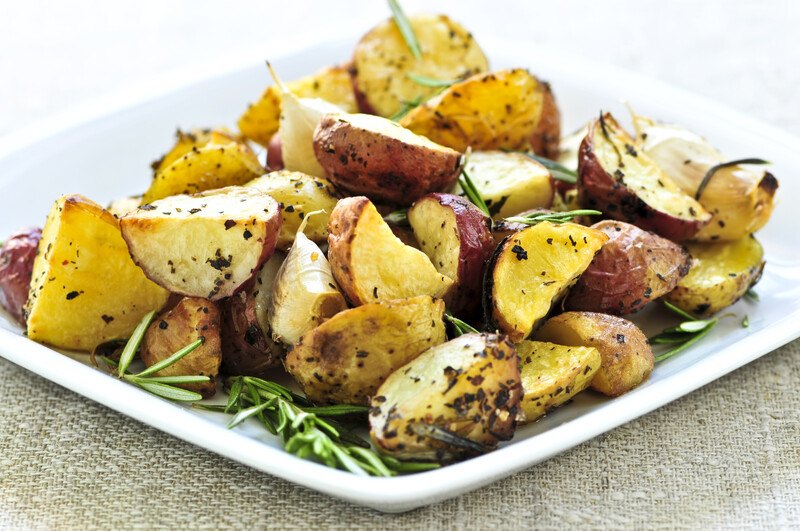 Potatoes are rich in vitamin C and are a good source of vitamin B6. It also contains minerals like potassium, manganese, phosphorus, magnesium, niacin, and folate. It helps control blood sugar levels, improves digestive health, and may also help reduce the risk of heart disease, diabetes, and certain cancers.
Butternut squash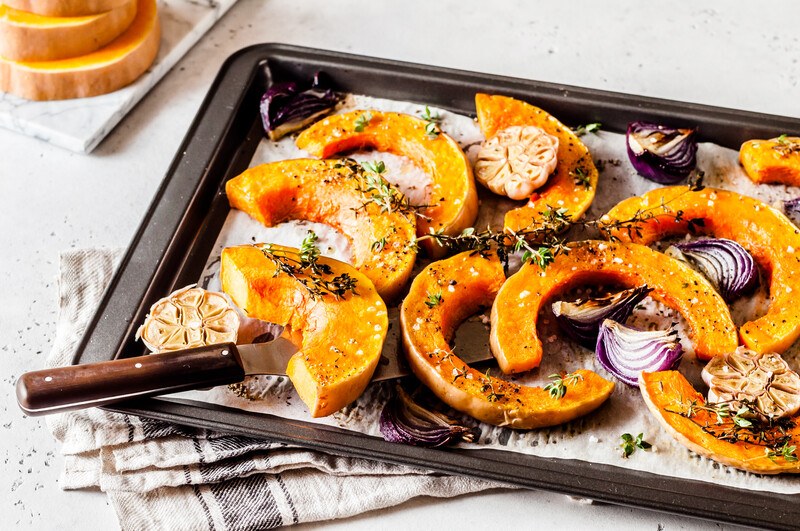 Butternut squash contains fiber, vitamin C, and beta carotene. It's also a good source of magnesium, calcium, iron, and vitamin B6. It helps in improving eye health, enhancing skin health, and reducing the risk of depression.
Sweet potatoes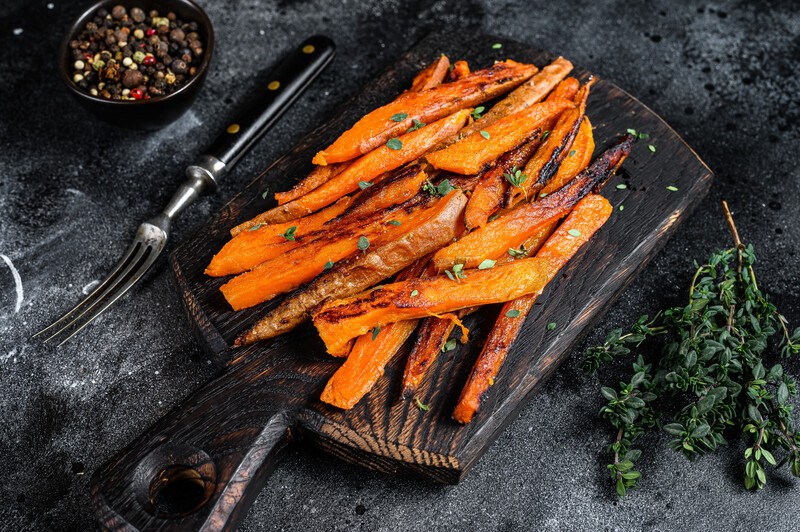 Sweet potatoes are rich in vitamin A, B vitamins, vitamins C and D, calcium, iron, magnesium, phosphorus, potassium, thiamin, and zinc. It helps keep the eyes healthy, boost the immune system, lower inflammation in the body, and lower bad cholesterol.
Turnips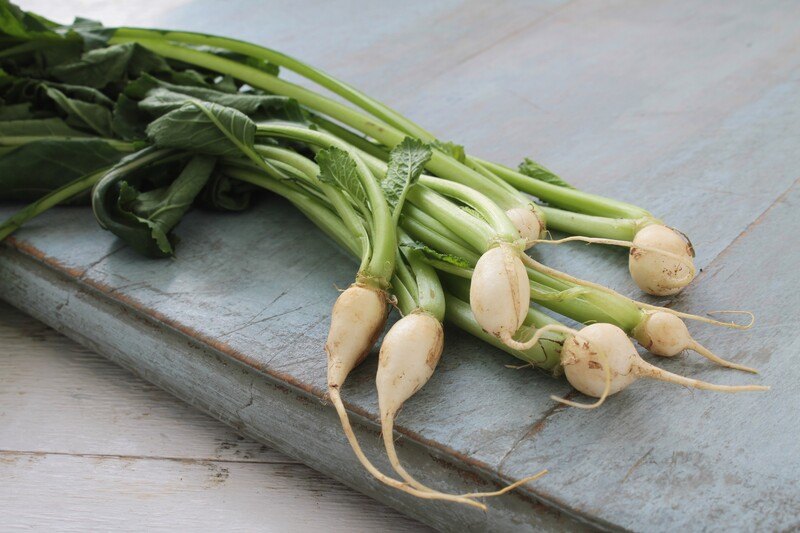 Turnips are rich in vitamins A and C. It's also full of minerals like calcium, folate, magnesium, phosphorus, and potassium. Turnips keep the muscle and heart in good shape, boost eye and bone health, and may also prevent certain types of cancer.
Asparagus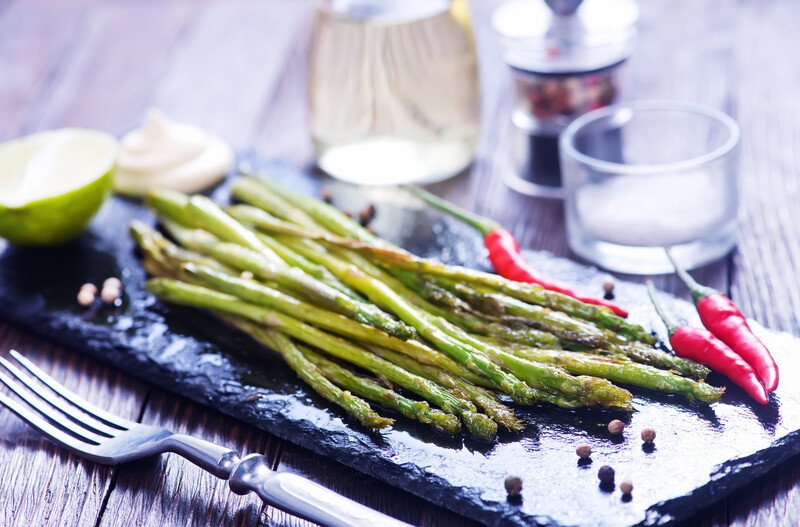 Asparagus is a good source of fiber, folate, and vitamins A, C, and K. It's great for improving digestion, boosting weight loss, lowering blood pressure, and supporting the healthy pregnancy of expectant mothers.
Kale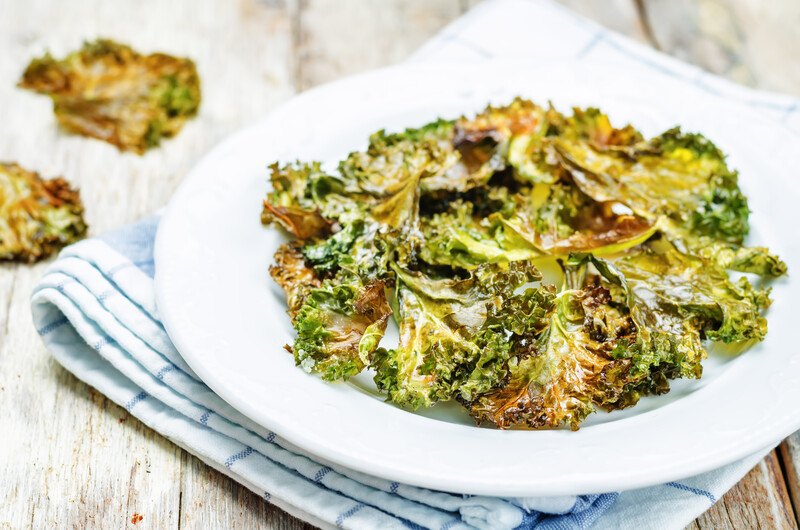 Kale is a good source of fiber, antioxidants, calcium, iron, and vitamins C and K. It helps lower cholesterol, aid weight loss, boost the immune system, support eye, and bone health, and prevent cancer.
Beets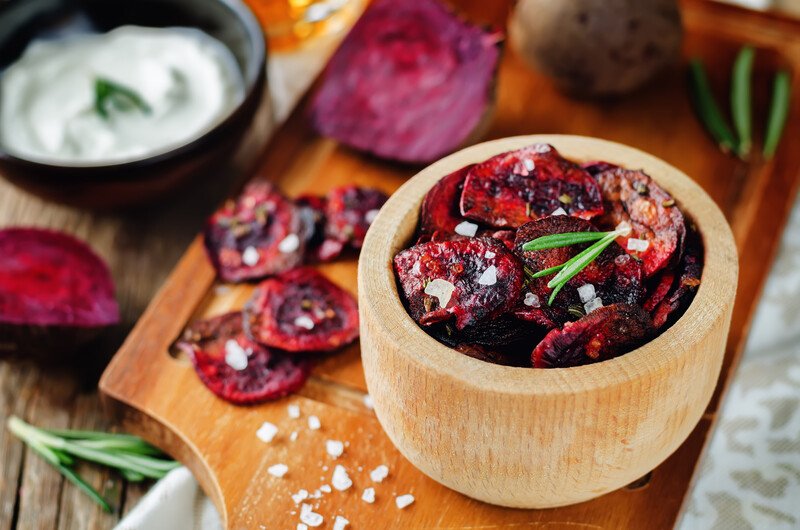 Beets are rich in folate, manganese, potassium, iron, vitamin C, and fiber. They're good for improving blood flow, increasing exercise performance or stamina, and lowering blood pressure.
Bell Peppers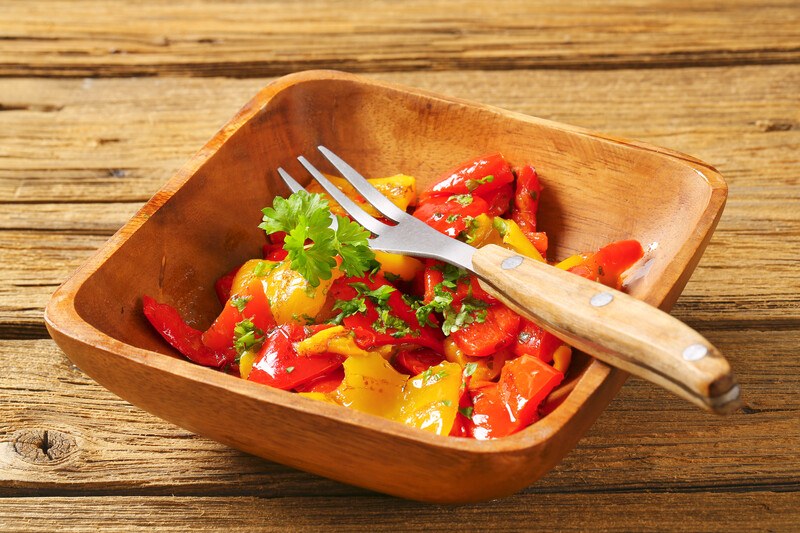 Bell peppers are very high in vitamin C. They also contain potassium, vitamin A, fiber, folate, and iron. Bell peppers are good for lowering blood pressure, reducing the risk of heart attack, supporting digestive health, and lowering the risk of diabetes.
How to Perfectly Roast Vegetables
Now that you have set your mind on what vegetables to roast, it's now time for you to nail the roasting part. Here are some tips for you to take note of to ensure that roasting vegetables will be a pleasant, easy, and exciting way for you to serve your veggies.
If you want to shop vegetables online or are curious about those vegetable delivery services, see these 10 websites here that offer exactly that.
Preheat your oven
Don't skip on this part, preheat your oven for a good 10 or 15 minutes. Pretty much turn it on before you prep your veggies. If somehow you happen to forget to set it before you start prepping your veggies then don't rush. Don't be too quick to shove those veggies in an oven that you just turned on just because you have them ready and nicely laid out in a pan. You're ready, the oven's not.
You're going to end up with soggy vegetables if you skip this part. You want the oven nice and hot to give your veggies a good crisping and browning on the outside. Set it to 400-425 degrees and let your veggies cook for 15-20 mins – depending on the veggies you're roasting of course. The lighter-density vegetables like tomatoes or eggplant cook faster and higher-density vegetables like potatoes or carrots cook longer. Here's a guide to different roasting times of different veggies.
Aim for uniform cuts
Aside from choosing vegetables that have similar density hence similar cooking time, it's also important that you cut them uniformly. Even if let's say you're solely roasting carrots, when you cut them into chunks or sticks, make sure that they have uniform sizes to ensure they all cook at the same time. You don't want to end up having some crisp carrot slices while some are still crunchy on the inside.
Even with baby potatoes, if you happen to cross upon some larger pieces then you'll have to cut them in half at least to make it uniform with the others. The idea is simply to keep them in uniform sizes.
Use the right oil
It's important to choose the right oil for roasting. You want to consider not just the flavor but its smoking point as well (smoking point is the temperature at which it starts to burn and smoke). Both vegetable oil and canola oil have a high smoking point with a neutral flavor. Olive oil and clarified butter or ghee on the other hand are flavorful, but the former has a pretty low smoking point – nonetheless, olive oil is kind of an exemption because it still works with roasted vegetables. Learn more about the other oil's smoking point here.
Make sure, too, that you coat your vegetables with oil so you keep them from drying out. Give it a good tossing and rubbing so that you coat them evenly. A good sign that you've added too much oil is when you see it pooling at the bottom of the pan – you don't want that either. A good rule of thumb is 2 tablespoons of oil per baking sheet.
Spread them evenly
You don't have to obsess too much with arranging your veggies on the baking sheet or pan (if you want to, though, feel free!) but make sure that you spread them evenly. It has to be one layer. Not too close and especially not on top of each other. This is because as the moisture evaporates if they're that packed together you will end up with vegetables that steamed rather than caramelized.
It's fine if their ends touch (no-touch policy doesn't strictly apply here), just keep in mind that you want air to freely circulate. Do not overcrowd, if you see an area where the veggies are laid too close together, spread them out a bit.
Metal pans vs glass baking dishes
If you have metal baking pans, go for that instead of glass baking dishes. Metal pans are good heat conductors, that's why. Also opt if you can, for baking pans with rimmed edges rather than baking trays with high sides because the sides will trap the steam in the pan. That's also another reason why glass baking dishes are not exactly ideal for roasting vegetables – glass doesn't conduct heat as well and the high sides are not a good feature either.
Rimmed baking pans are pretty much your best choice. The slightly raised sides will be just enough to keep the veggies from slipping off the pan and the metal material will help and speed up the roasting process.
Don't forget the seasonings
At the very least, season your veggies with salt and pepper. But of course, adding herbs and spices is also a great idea. Say chili flakes, rosemary, paprika, thyme, or cayenne – I mean there are so many spices and herbs that you can play with. The flavor combo is practically endless, it simply boils down to how experimental can you really get.
Again, salt and pepper at the very least. Especially when your roasted veggies are going to be a side dish for the main one with already strong flavors. Choose spices and herbs that will flavor your veggies but will also compliment the dish you're going to accompany the roasted veggies with.
Remember to flip/toss
Roasting vegetables is easy, sure. But it's not the shove-it-in-the-oven-and-forget-about-it type. Remember that you'll have to flip or toss them at least once mid-way cooking. This way, you'll have even browning and will also ensure that the other side of your veggies doesn't end up soggy.
This is also a good time to gauge how long more should you cook your vegetables. Different vegetables have different cooking times. The cuts or slices or thickness is also a factor. Basically, you have to check yourself if your veggies are done. You can simply poke it with a fork, try a piece, or if you've become a pro already – you can already tell simply by looking at it.