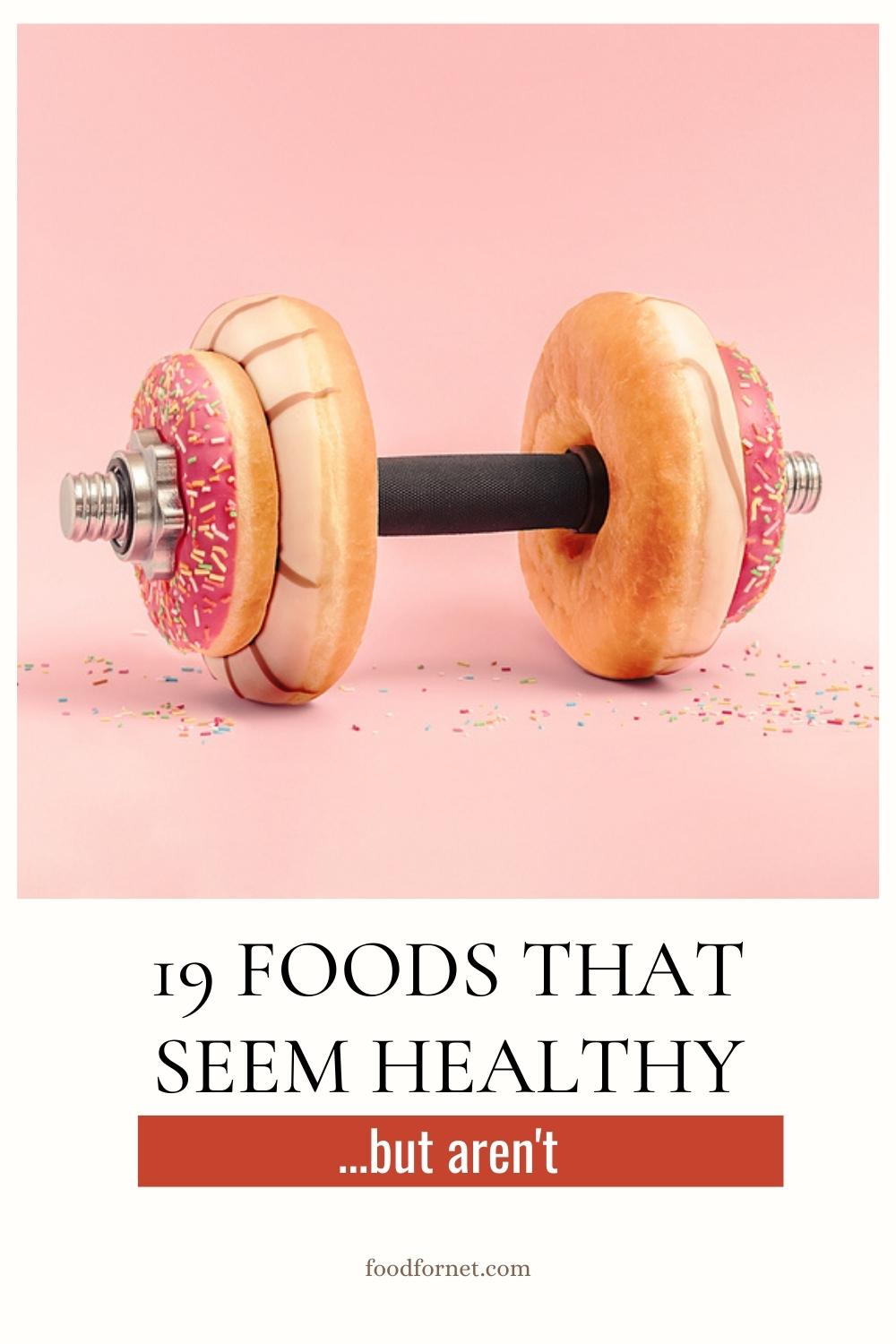 For many people, eating healthy is an ongoing challenge. That's just made worse by the fact that nutrition advice simply isn't consistent. Between confusing nutrition advice and manipulative marketing – it can be really difficult to know what food you are supposed to be eating.
To make matters worse, there is a lot of food out there that seems healthy, but really isn't. If you're trying to improve your health or lose weight, those foods can be a major issue. In fact, you might end up sabotaging your health goals without even realizing it.
At the same time, we're continuing to learn more about foods and their impact on the body. Because of this, scientists are beginning to find that some of the foods that we once thought were healthy really aren't.
With that in mind, this list focuses on foods that were once healthy but now aren't as well as foods that seem like they are healthy. Often these categories overlap and being able to recognize this type of food is important if you want to improve your health.
Healthy Food That's Not So Healthy
Multi Grain and Wheat Bread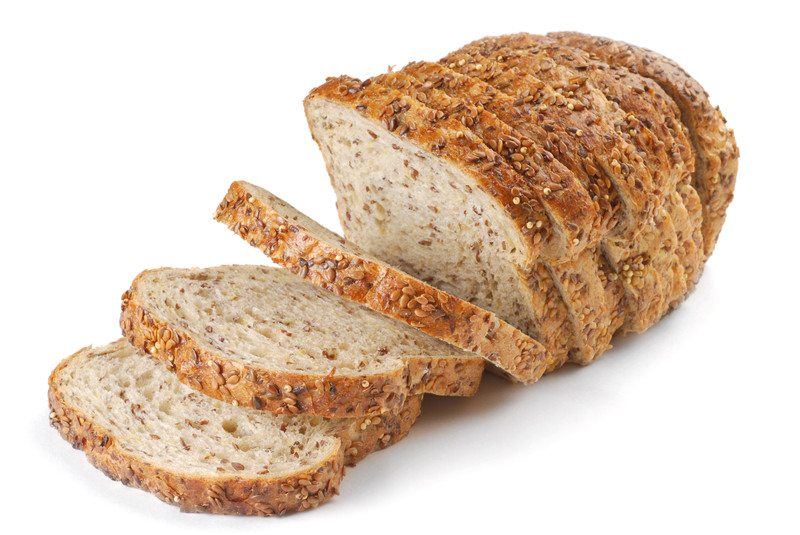 Multigrain and wheat bread is often viewed as a healthy alternative to white bread. That is completely true in concept. Whole grains do have many more nutrients than other grains. But, the real trick isn't in the grains themselves, but in how they are processed. As you might imagine, the health decreases as the amount of processing that occurs.
Food can actually have the whole grain label as long as it contains the different components of whole grains – even if they were separated out during processing. The end result is 'whole grain' products that don't really contain whole grains.
The components that they contain don't act the same way as true whole grains and certainly don't offer the same benefits. True whole grain food is a good option for health, but most foods with this label don't contain true whole grains at all.
Low Fat Food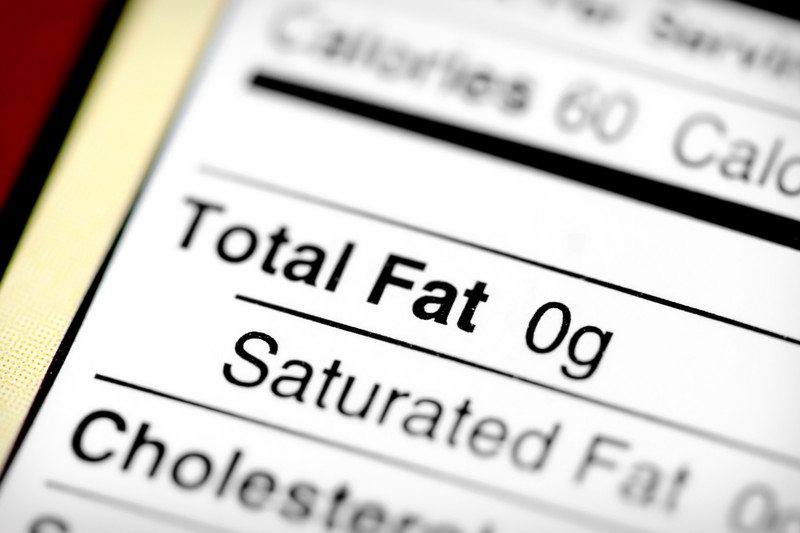 Low fat food sounds extremely appealing, especially if you are trying to lose weight. But, this is another label that is incredibly misleading. For one thing, the fat itself isn't actually bad for you anyway. Additionally, low fat foods often aren't any healthier.
Manufacturers will often end up adding in additional sugar and other ingredients to make sure low fat food actually tastes good. In the end, this means that low fat food might be just as bad for you in terms of calories as the full fat equivalent.
Protein Bars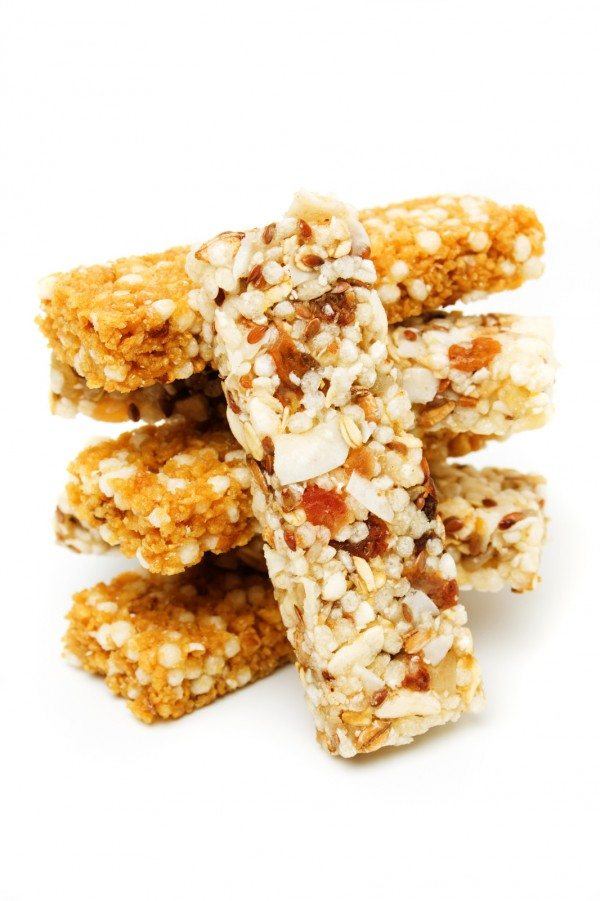 Protein bars often seem like a really healthy option. They can be a good way to get in additional protein between meals and satisfy your hunger cravings.
In some cases, people even use them as a replacement for meals. There are actually some healthy protein bars out there, but they are certainly the exception to the rule. In most cases, protein bars are packed with calories and also have a large number of additives and other questionable ingredients.
Realistically, most protein bars have as much sugar as a candy bar and offer little nutritional advantage. If you're really wanting a protein bar, the idea would be to look for protein bars with as few ingredients as possible. As a side note, most of the bars that offer a good source of protein without being calorie-bombs also tend to taste pretty unappealing.
Diet Soda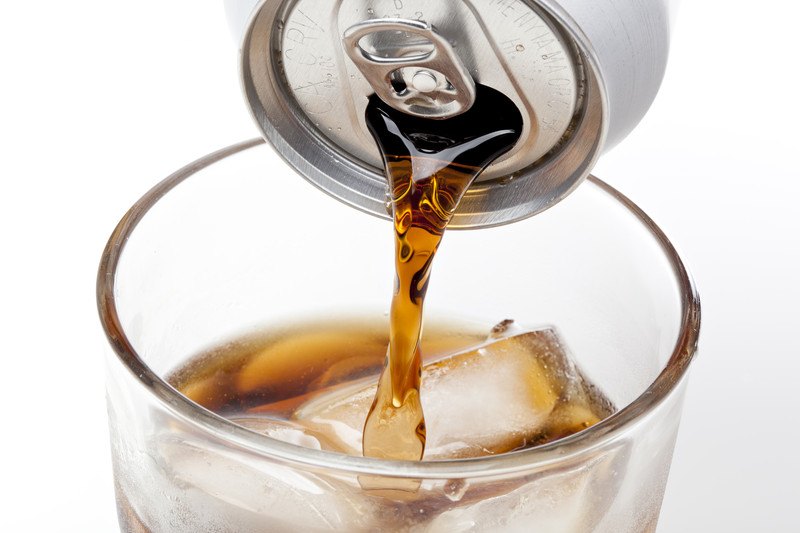 Diet soda seems like the ultimate health solution. After all, you are getting most of the enjoyment from regular soda, without all the calories. It sounds too good to be true, which means that it probably is.
Switching from regular to diet soda has been heavily promoted as a good health move, but realistically diet soda may be just as bad for your health. Diet soda uses artificial sweeteners to make diet soda taste good while keeping the calorie count low. Research is beginning to suggest that artificial sweeteners may be bad for our health, especially in the long-term. With diet soda, you are basically drinking a chemical cocktail. That's never a good plan.
Realistically, we don't even know whether switching from normal to diet soda offers any major health benefits in the long term. If you're concerned about the sugar in regular soda then your focus needs to be on moving away from soda altogether and focusing on healthier alternatives.
Instant Oatmeal Packets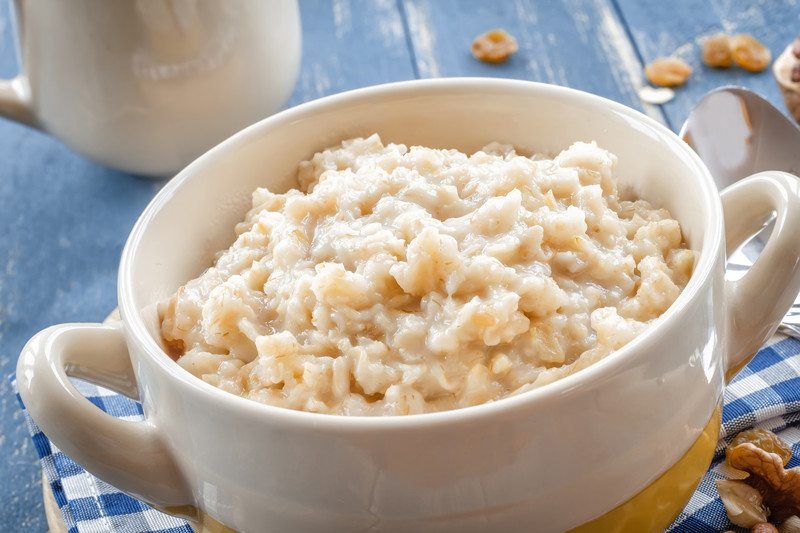 Oatmeal itself can be a great breakfast, especially if you are trying to lose weight. Oatmeal is fairly low in calories (especially when compared to most other breakfast foods).
However, its real advantage is that it is filling. That means an oatmeal breakfast can help give you energy for the day. But, oatmeal is pretty bland. Because of that, the instant oatmeal packets in stores tend to come with added sugar and a host of other ingredients. The end result is that the oatmeal ends up being pretty unhealthy and little more than a sugar-laden snack.
If you want healthy oatmeal, then you need to pick unflavored oatmeal. You can then add your own healthy toppings. That approach would let you get the benefits of oatmeal without the nastiness of instant oatmeal packets.
Bran Muffins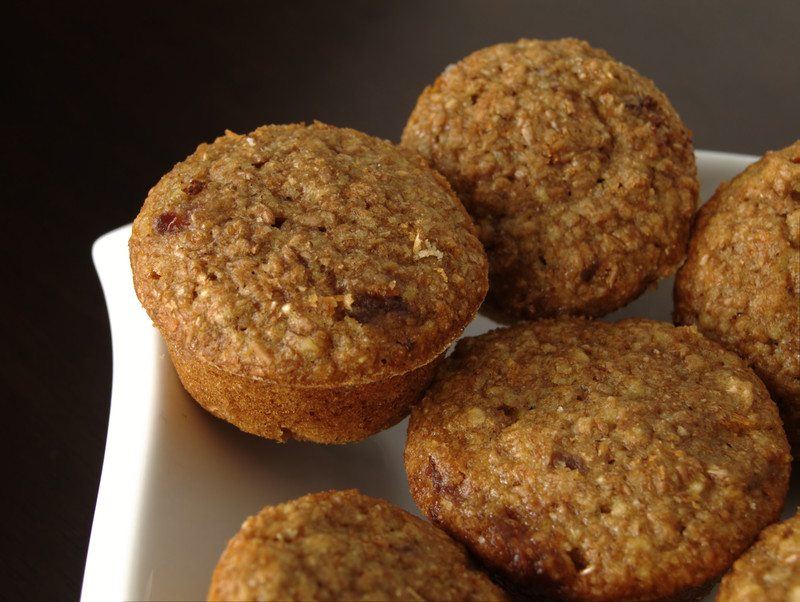 Bran muffins sound like they should be really good for you – especially if you're picking them over regular muffins. But, most of the time bran muffins aren't healthy at all.
The major issue is portion size. Most bran muffins in stores are huge, much larger than any muffins you would make at home. To make matters worse, most bran muffins are made using a little bit of brand and a greater amount of white flour. After all, bran itself doesn't taste especially appealing.
So, if you want healthy bran muffins, you really need to be making the muffins yourself. Otherwise, your bran muffins are going to be nothing but a treat.
Most Wraps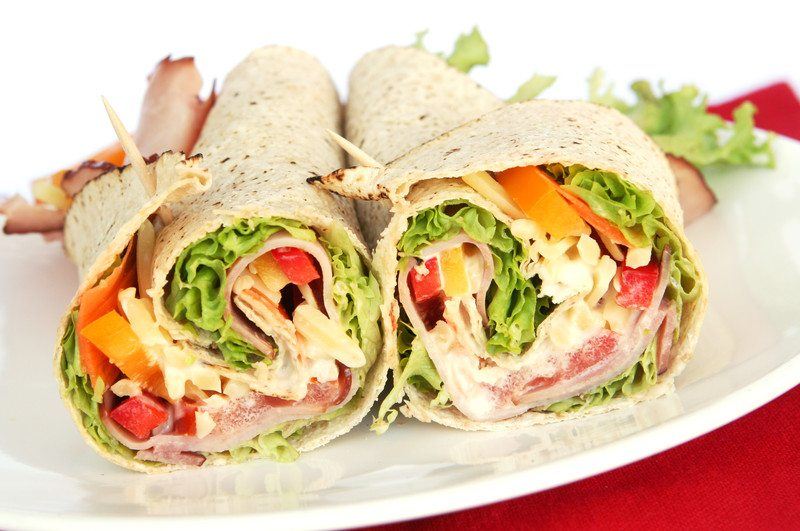 Wraps seem like a really healthy alternative to sandwiches and bread rolls. After all, you are getting much less bread, which has to be a good thing. Right?
However, in most cases, wraps don't end up being healthy at all. The wrap itself is part of the reason. Sometimes that wrap might be healthy, but often it ends up being more calorie heavy than bread. At the same time, wraps tend to be packed with ingredients, many of which are unhealthy. That includes cheese, bacon and fried chicken, depending on where you got your wrap from.
Once again, if you want a healthy wrap then you have to make it yourself. If you do this, you need to pay close attention to the wrap you use and the ingredients you add in.
Sports Drinks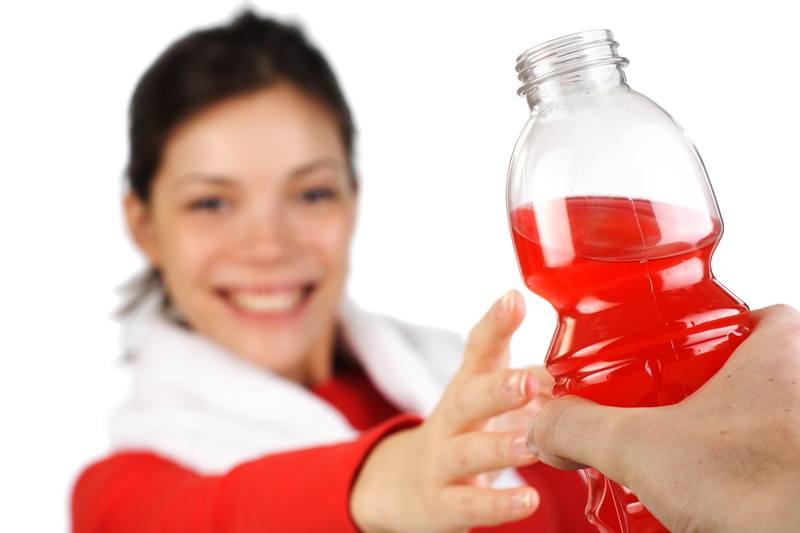 Sports drinks are important for athletes and they help to replace valuable electrolytes lost during sweat. But, they have become popular as 'healthy' drinks for non-athletes as well, and that's where the problem lies. After all, sports drinks are basically sugar, water and artificial additives.
In many cases, their calorie count will rival soda, while any low sugar variants are packed with chemicals. The big selling point of sports drinks is their ability to help you replace electrolytes, but if you aren't using them to recover from heavy physical exercise, then that selling point simply isn't relevant to you.
Margarine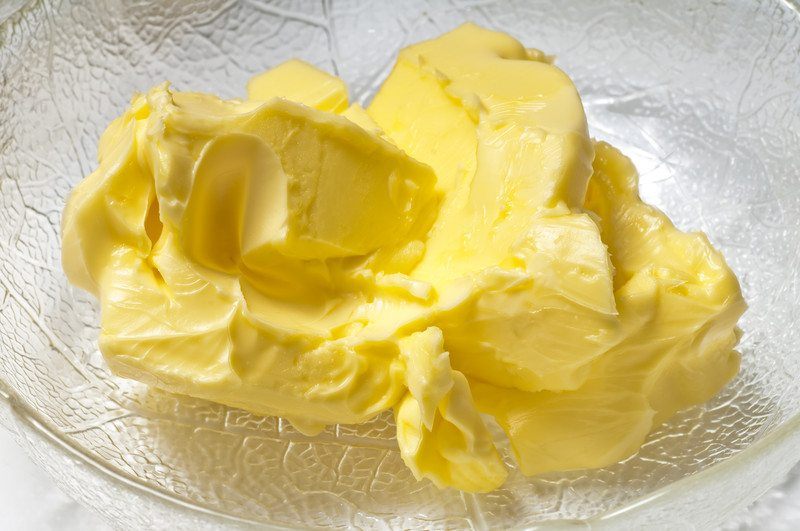 For a long time, margarine has been promoted as a healthy and inexpensive alternative to butter, and it remains popular today. Margarine does contain saturated fat than butter, which is why it seems healthier. But, the reason for that difference isn't exactly encouraging. Margarine is made from vegetable oil and major chemical processes are used to give it the texture that we see in margarine.
The amount of chemical manipulation involved in making margarine is concerning and the end result is a product that has little nutritional value and a lot of artificial additives. In contrast, butter is much more natural and the saturated fat that it contains isn't even as bad for you as you might think.
Granola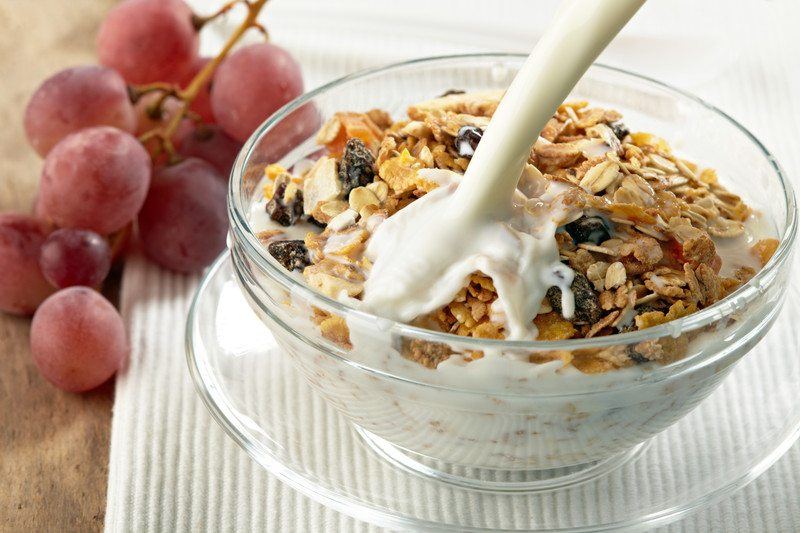 Granola is another food that has been heavily promoted as a healthy food. Like oatmeal, granola can be a particularly filling start to the day and a good source of energy. But, there's also a catch. Most granola brands are loaded with sugar and oil. Many also contain a decent amount of dried fruit. That dried fruit might sound like a good thing, but it is packed with sugar and often granola contains far too much dried fruit.
As a result of this, many commercial granola brands end up containing far too much sugar and far too few nutrients. As is often the case, the way around this is to pay close attention to ingredients labels or to make your own granola.
Many Smoothies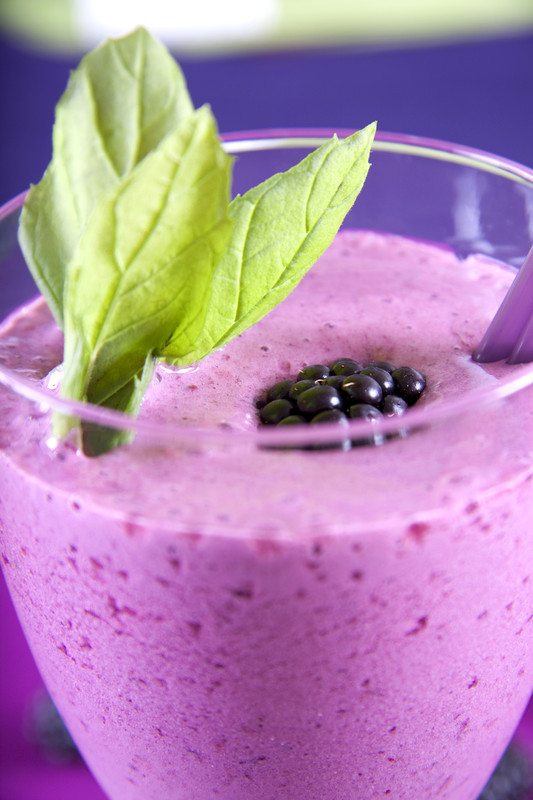 Smoothies have become popular for health – and with good reason. Smoothies can be a great way to get nutrients, especially if you are including ingredients like kale. There are many great recipes out there to make healthy and wholesome smoothies. However, if you are buying smoothies, you will find that many aren't as healthy as they sound.
This is particularly true if the smoothies contain yogurt, ice cream or honey. Likewise, smoothies that are very heavy in fruit can also be an issue as they end up containing a lot of sugar for the amount you are consuming. At the same time, our body has trouble dealing with liquid calories and our hunger doesn't respond to these effectively.
Smoothies can certainly be healthy, but you need to be very careful about the recipe you follow or where you purchase the smoothie from. Additionally, make sure you account for that sugar. Natural or not, sugar can easily contribute to weight gain.
Gluten Free Products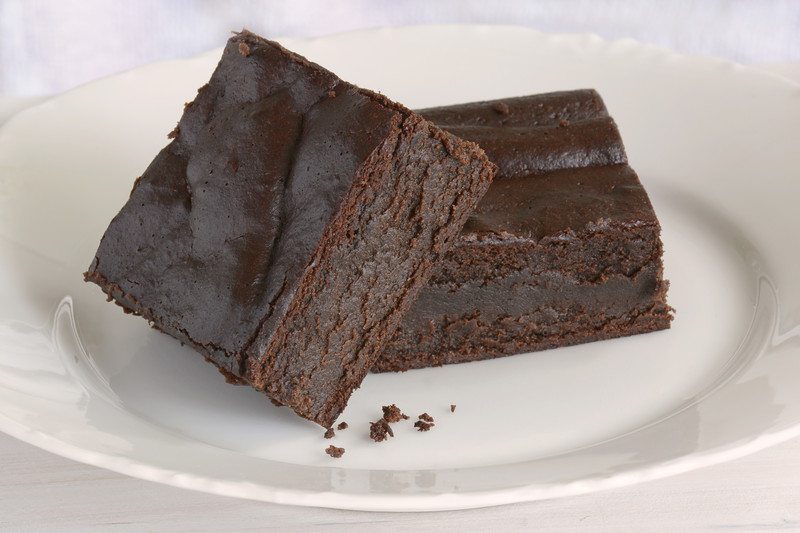 Gluten free has become a pretty big buzz word, but gluten free doesn't necessarily mean healthy. In fact, if you aren't gluten intolerant, avoiding gluten might not offer you any health benefits at all. Regardless of where you stand on that debate, it's certainly true that gluten free products aren't necessarily any healthier than regular ones.
A great example of this is gluten free cakes and other baking. At face value, they seem like they should be healthier and many people buy them for this reason alone. Yet, gluten free treats are still treats and they are still significant sources of calories.
Agave Nectar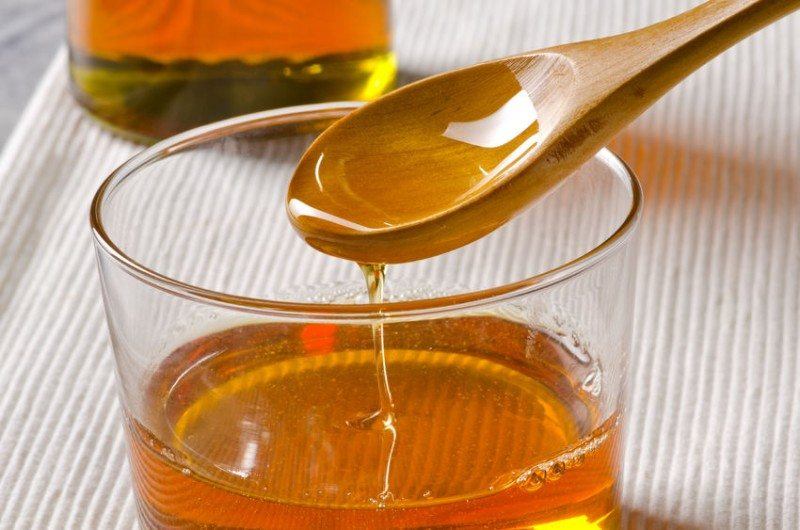 Agave nectar has become a popular sweetener. It's promoted as a natural alternative because it is less processed than corn syrup and less artificial than all of the artificial sweeteners. It is true that agave nectar is less processed, but that doesn't make it a health food. In fact, agave nectar is basically the same thing as sugar, although it is a little higher in calories. At the same time, it is higher in fructose than sugar (even higher than high fructose corn syrup), Our bodies process fructose and glucose differently and fructose is more likely to be converted into fat. So, this 'healthy' option may end up being much worse for you than normal sugar.
Many Prepared Salads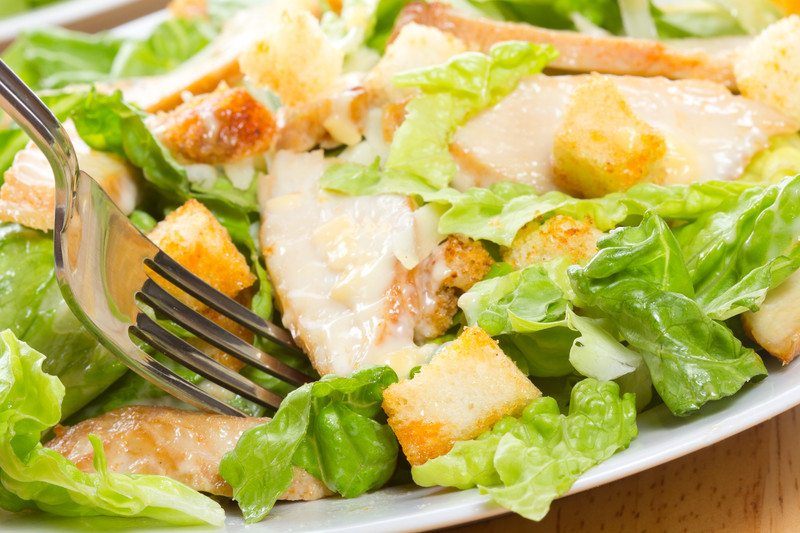 The word salad is synonymous with health – but salads often aren't as healthy as they seem. This issue is often connected to the dressings that prepared salads use, which are often heavy in fat and/or sugar. At the same time, salads can be filled with ingredients that seem healthy but also contain a large number of calories. For example, meat, nuts and egg are all common salad additions and are healthy on their own. But, when salads are stuffed with these ingredients, the calorie count of the salad can often skyrocket.
Additionally, the portion sizes of salads are often much larger than they should be. This also makes it much easier to consume far too many calories. If you pick your salad carefully then a salad can be a healthy option. But, don't assume something is healthy just because it is called a salad.
Frozen Yogurt (especially FroYo)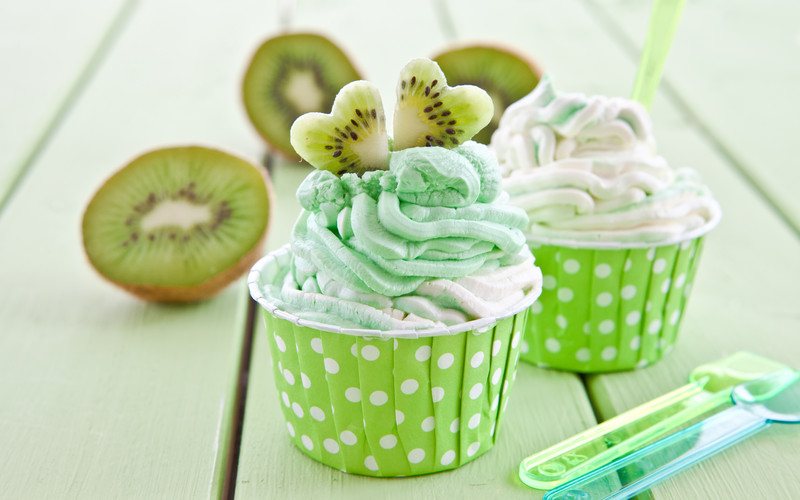 Frozen yogurt is viewed as a healthy alternative to ice cream. That's true, mostly. In general, frozen yogurt is healthier than ice cream, but it is still a treat food. Yet, frozen yogurt has developed this health halo and people often end up eating far too much of it. This issue is particularly significant when it comes to products like FroYo. FroYo makes it easy to end up with large portions of their frozen yogurt. At the same time, many of the toppings you can choose are high in calories. If you want frozen yogurt, it's important to be aware of portion sizes and not go overboard with toppings.
Veggie Chips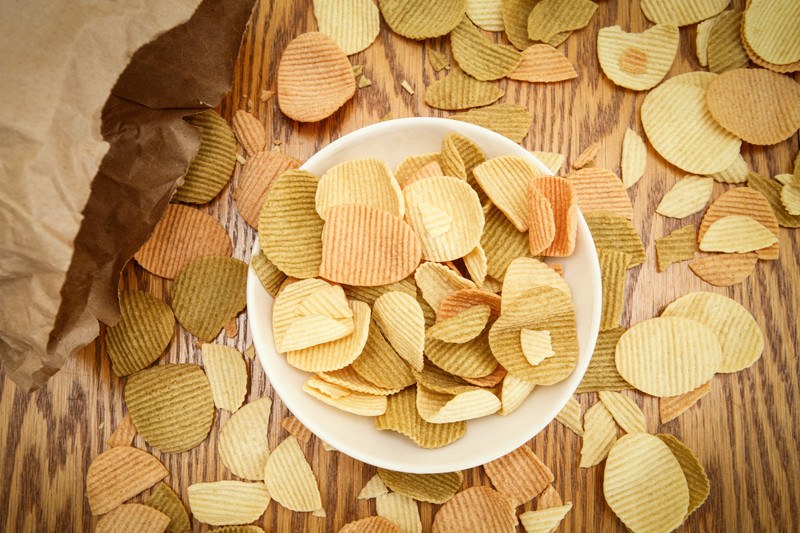 Vegetable chips may sometimes be lower in calories than regular chips, but that's where their advantages end. A large amount of processing goes into making these chips, so the end result is something that doesn't resemble a vegetable at all. At the same time, that processing destroys many of the nutrients that were in the vegetable. So, you end up with an artificial product designed to look and taste a little bit like a vegetable. Honestly, you're better off skipping the chips altogether and eating some actual vegetables.
Frozen Diet Dinners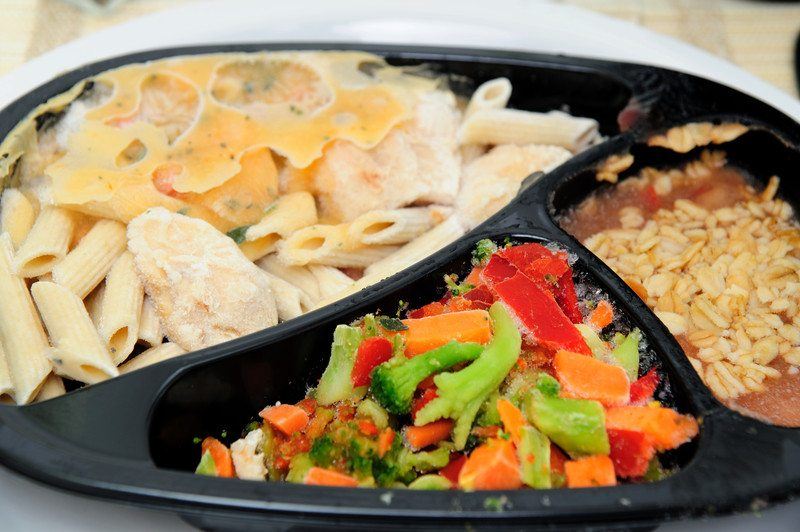 Frozen dinners are an appealing option for people short on time or energy (or for those of us who feel lazy some days). With so many 'diet' options out there, it can seem like frozen meals are a good choice. But, there are a few major issues with these dinners. For one thing, the manufacturers have to put in a range of artificial additives to make the dinner freeze and reheat like it should. At the same time, frozen dinners are often relatively low in nutrients and the healthier ones typically don't taste very good.
Finally, frozen diet dinners do tend to be low in calories (compared to other frozen dinners anyway). But, companies often achieve this by cutting down the serving size and the amount of protein. In fact, you'll notice that many such dinners are even marketed as entrees. The end result is that there isn't enough to the dinners to make them a good meal option. Most people find that they are hungry soon afterward, which completely defeats the purpose of the meal.
Most Yogurts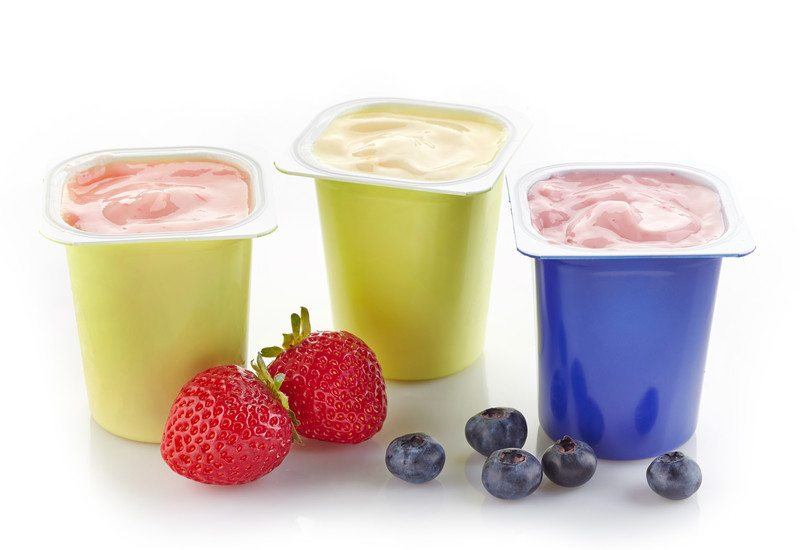 With all the interest in yogurt lately, it's easy to view yogurt as a healthy food. Don't get me wrong, yogurt can be healthy, but most yogurts that you find in the grocery store probably won't be. The problem is that most manufacturers add in artificial additives and flavors to make the yogurt taste more appealing. In many cases, the yogurt will also contain a fair amount of sugar.
If you want healthy yogurt, you're better off looking for plain yogurt and add healthy toppings yourself. A good rule of thumb is that a shorter ingredients list is almost always better. Greek yogurt is also a good option, especially as it tends to be high in protein and low in calories compared to other types of yogurt.
Dried Fruit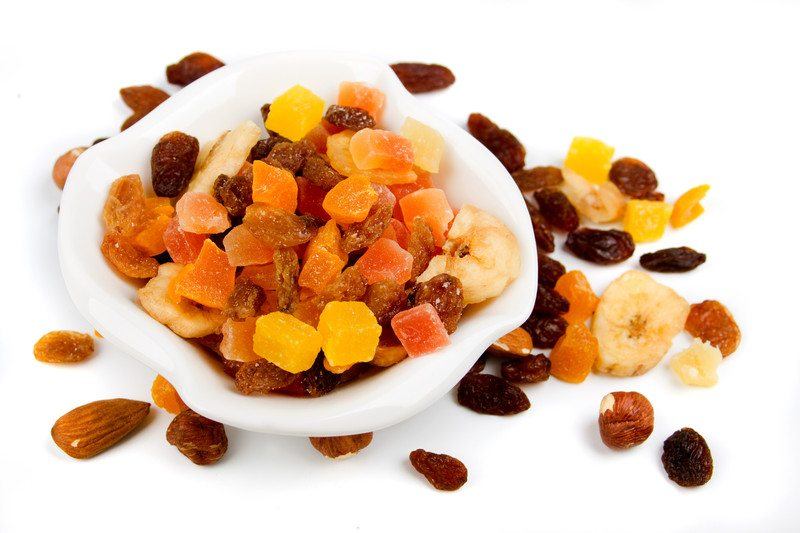 Dried fruit is basically just fruit, so you would expect it to be healthy. In some ways that is true, but dried fruit can actually be a problematic food. Normal fruit has a decent amount of water and fiber. As a result, it tends to take time to eat and often you feel satisfied pretty fast.
That's why you could eat a whole apple pretty easily, but you would struggle to eat two or three in a row. Dried fruit is basically an easy-to-eat version of fruit. Because it has less water, dried fruit is pretty high in sugar for the weight. That sugar is natural, but too much will still have negative impacts on your health
It is also very easy to snack on dried fruit. As a result, people tend to eat far too much dried fruit, especially if they view it as healthy. In small quantities, dried fruit might be healthy, but you'd have to pay very close attention to your portion sizes.
If you thought that was interesting, it's going to blow your mind that No, we don't actually need to drink 8 glasses of water per day.
Related Content