If you're trying to lose weight or simply want to eat more healthily, your first instinct is to go for low carb foods. A low carb diet does not only help in losing weight but also in reducing your risk of type 2 diabetes. There are many different types of low carb diets such as Keto, Atkins, Dukan, and Paleo to name some of the more popular ones.
But what is 'carb' or carbohydrates exactly? It's a type of micronutrient that basically gives our body energy in the form of calories. To function properly we do need carbohydrates. The Dietary Guidelines for Americans recommend that 45-65% of total daily calories should be carbohydrates.
Basically, the amount of carbohydrates we require will depend on how active our daily activities are. When we consume too much carbohydrate in relation to our body's energy requirement then we'll likely gain weight.
So, aside from exercising (or whatever form of activity you're comfortable doing), we should really consider tweaking our diet as well and go for low carb foods. You can try low carb meal kits that you can order online. This can help you get on the right footing and have a better sense of what the diet is about – how it looked and how it tasted.
And then of course, you can try this – see if you can manage to come up with your very own low carb meal based on these food list. Here are 15 types of low carb foods that you can try and work into your daily meal plans.
Low Carb Foods
Chicken Breast
Beef
Fish
Pork
Nuts and Seeds
Cucumber
Mushrooms
Asparagus
Avocado
Berries
Lemon
Eggs
Dark Chocolate
Cheese
Herbs and Spices
Chicken Breast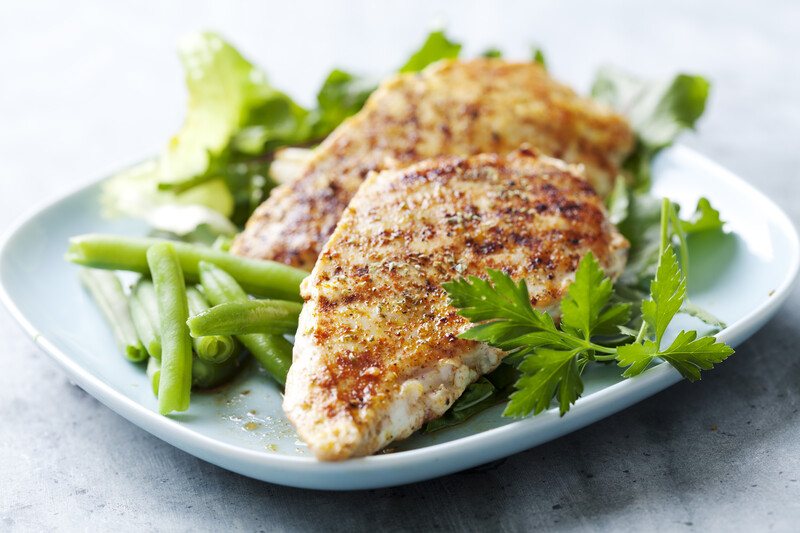 There's a reason why chicken breast is popular among dieters, it contains zero carbs for starters. It's also low in calories and high in protein. Its fat content is mostly on the skin, so opt for the skinless chicken breast if you want to limit your fat intake as well.
It's best to roast, poach, or grill your chicken breast to make sure it stays low carbs. A little salt and pepper can go a long way. You can also throw in some herbs and you're actually good to go.
Beef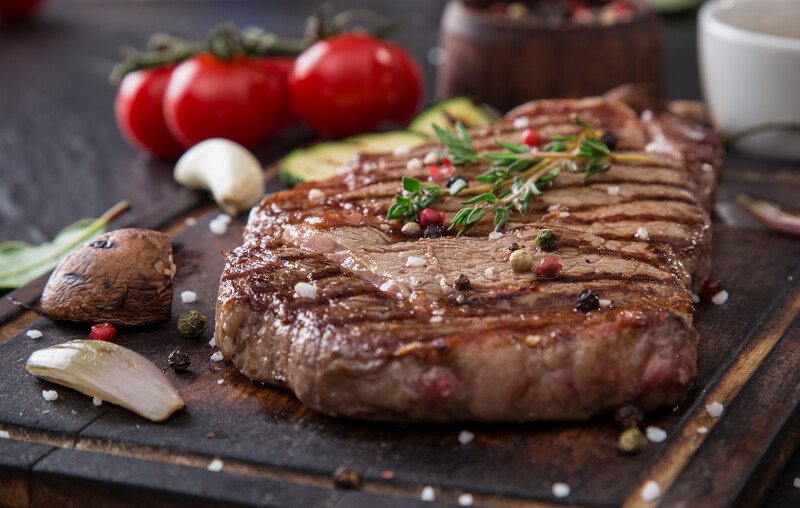 Beef is red meat that also has zero carbohydrates. Aside from being packed with protein, it's also rich in iron and vitamin B12. It also contains high L-Carnitine which helps in fat metabolism. Sirloin steak is one of the leanest cuts of beef. Generally, choose cuts with a lower amount of saturated fats per serving.
One way to cook beef healthily aside from grilling or baking is via sous vide – it's a great way to add flavors to your beef without overcooking it. Here are some sous vide beef recipes to give you some ideas on how to prep beef.
Fish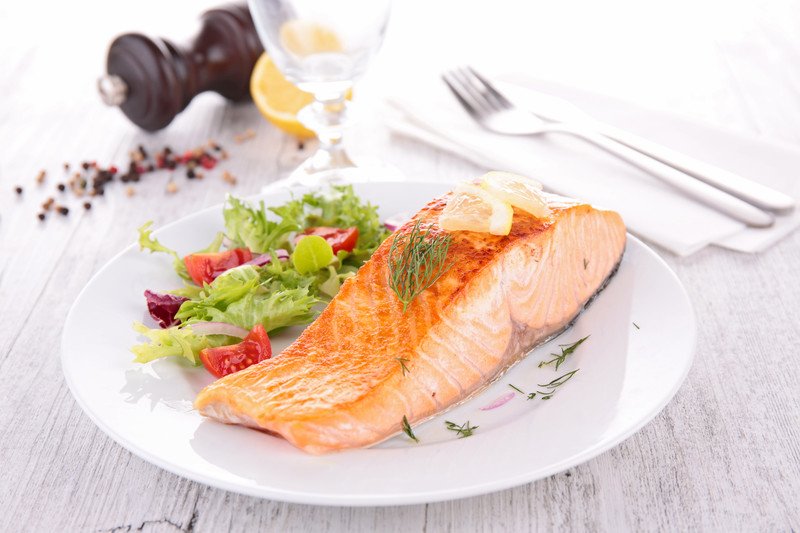 Fish is also a favorite among dieters, generally fish is healthy to eat. It has zero carbs but high in omega-3 fatty acids, and vitamins D and B2. It's also a good source of calcium, phosphorus, and minerals. Fish like salmon, cod, mackerel, sardines, and trout are just a few of the best fish to eat.
Another good thing about fish is that you can surely have your meal in a matter of just minutes. It cooks in no time and prepping is usually minimal. Frankly, you can surely whip a fish lunch or dinner within 30-minutes.
Pork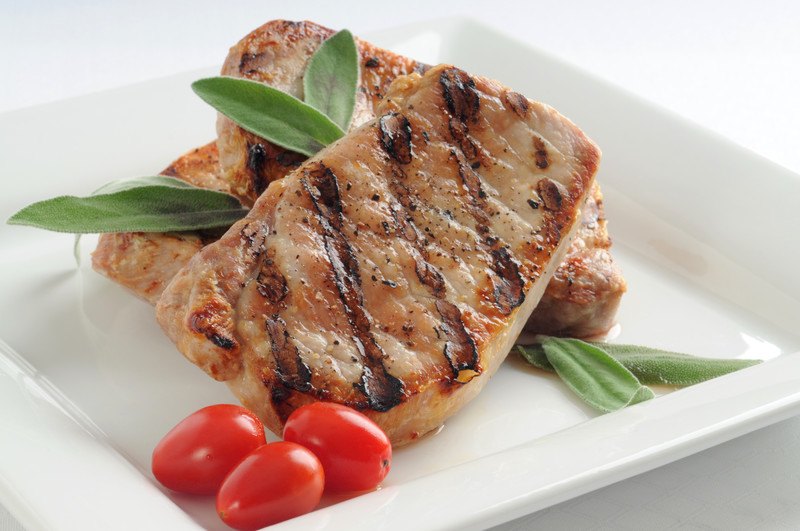 Pork is also another red meat and just like beef, it contains zero carbohydrates as well. It is mostly made up of protein with varying amounts of fat depending on the level of trimming – so go for the leaner cuts like tenderloin or sirloin. Pork is also high in vitamins and minerals.
Prepping your pork can be easy, a dash of salt and pepper and a searing hot pan usually do the trick. You can also try to bake it for about 45 minutes in a 350-degree oven. Thinner cuts only need about 25-35 minutes.
Nuts and Seeds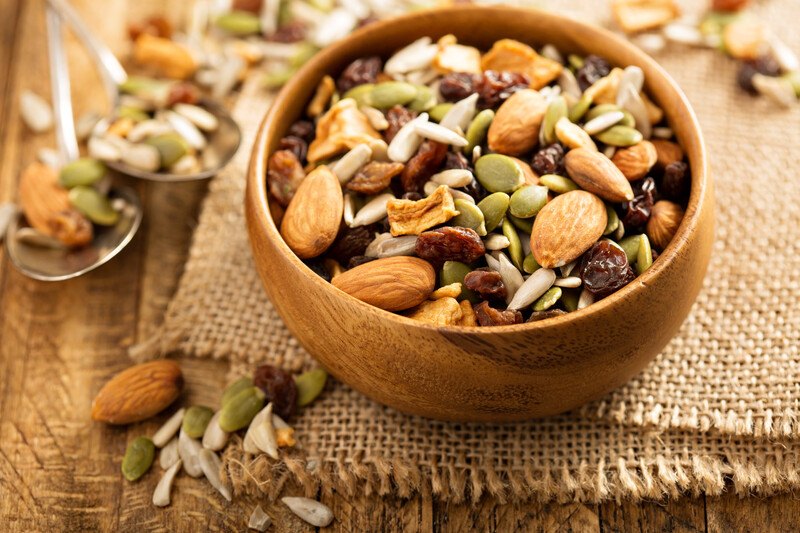 And because nuts and seeds tend to be low in carbohydrates but high in fiber, and healthy fats, it's also popular among dieters. It's great for snacking in between meals or anytime hunger strikes. Macadamia nuts, walnuts, almonds, and hazelnuts are just few of the low carb nuts.
Nuts in a bowl will surely make for a healthy snack but you can also try using them to round out meals. For instance, adding some in your cereal or yogurt during breakfast or throwing in some in your green salad to make it more filling.
Cucumber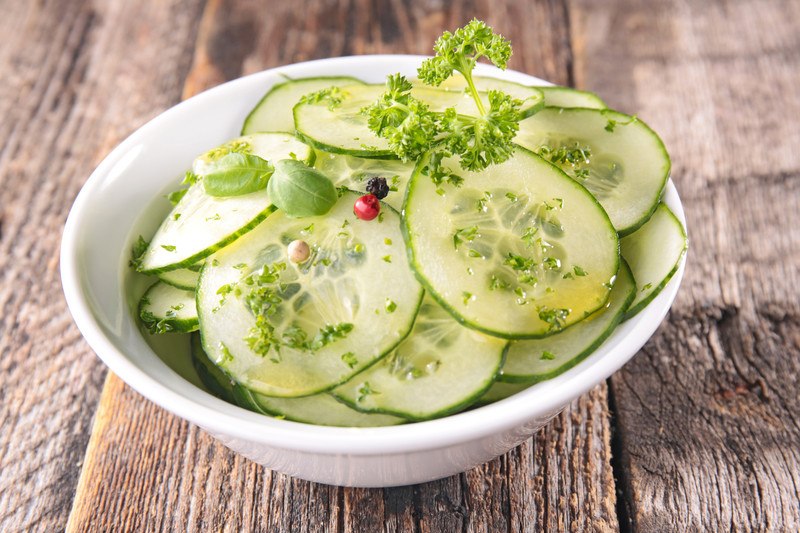 Not only is cucumber low carb but it's also refreshing – well, basically because it's mostly water. It contains several antioxidants like vitamin C, manganese, and beta-carotene.
It's perfect for salads and a great smoothie ingredient – say with berries or avocado, you can also throw in some kale and it should be good, too!
Mushrooms
Mushrooms are edible fungus – okay fine, they're vegetables. The point is they're low in carb but contain protein, minerals, vitamins, and antioxidants. So, what's not to like, right? Mushrooms are also rich in B vitamins like folate, thiamine, niacin, and more.
There are a lot of ways to add mushrooms into your diet. For one, you can definitely add some in your stir fry dishes. You can also grill it with other veggies – that smoky flavor will make your grilled veggies even more appetizing.
Asparagus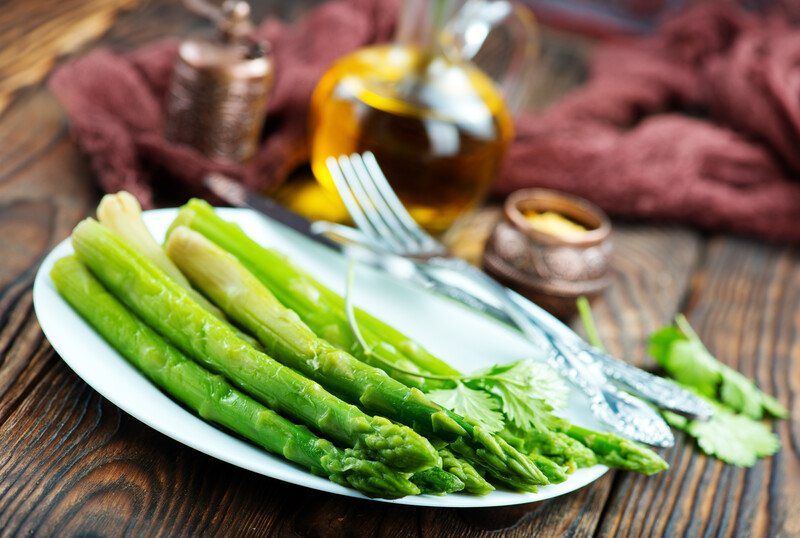 Asparagus is one of the more popular vegetables out there – rightfully so because it's low carb yet high in vitamin K and folate. It also a good source of antioxidants and minerals. It's considered extremely well-balanced even when compared to other nutrient-rich vegetables.
Asparagus can be a great addition to your salad. But if you're not into eating raw asparagus you can also try sauteing, steaming, roasting, or grilling it. Imagine grilled asparagus with your perfectly grilled steak. Yum.
Avocado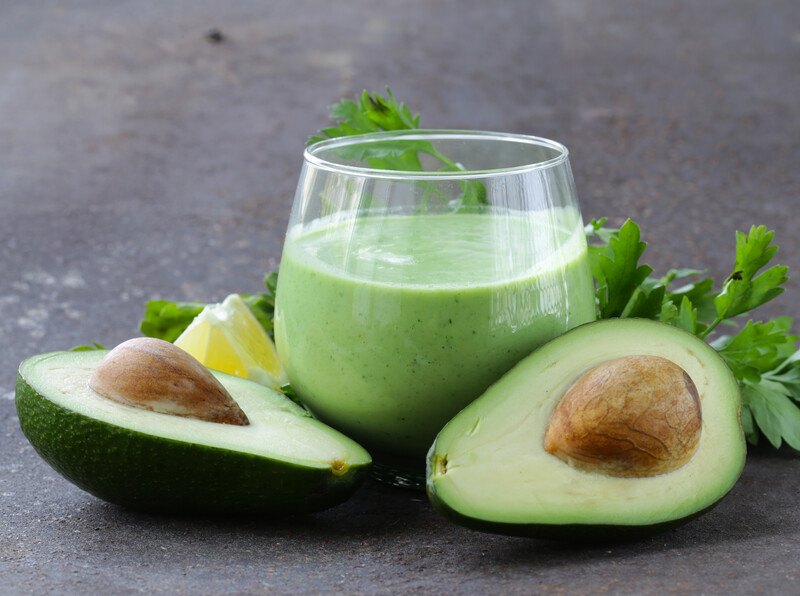 Another popular food among dieters is avocado. It's low carb but high in fiber and monounsaturated fat aka the good fat. Since it's very filling it can be a good appetite suppressant – and it doesn't hurt that it tastes actually good – it's quite subtle with an earthy, nutty, and grassy taste.
You can have so much liberty on how to incorporate avocado into your diet – spread it on toast, add it to your salads, make smoothies, and so much more. Frankly, you can simply enjoy it as is!
Berries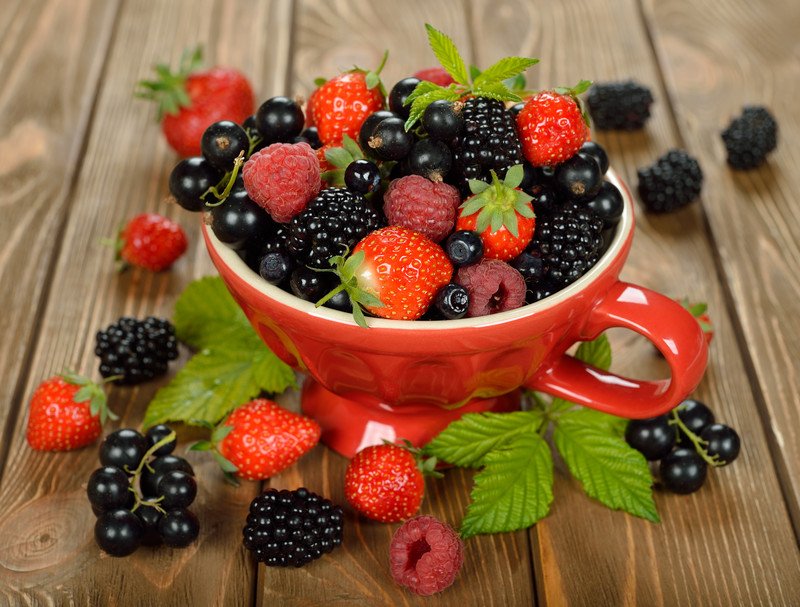 Ever wonder why most yogurt or cereal presentation images you see on Pinterest got berries on top? Yes, I know it looks pretty – but the more fitting answer is because berries are low carbs! Raspberries, blackberries, and strawberries are some of the great choices. Berries are loaded with antioxidants and also high in fiber. It also provides nutrients like vitamin C, manganese, vitamin K1, copper, and folate.
Aside from its welcome addition to your breakfast grains, oatmeal, or yogurt, berries also make for a great post-workout shake. You can also add it to your salad, use it to make sorbet, or freeze it into berry cubes.
Lemon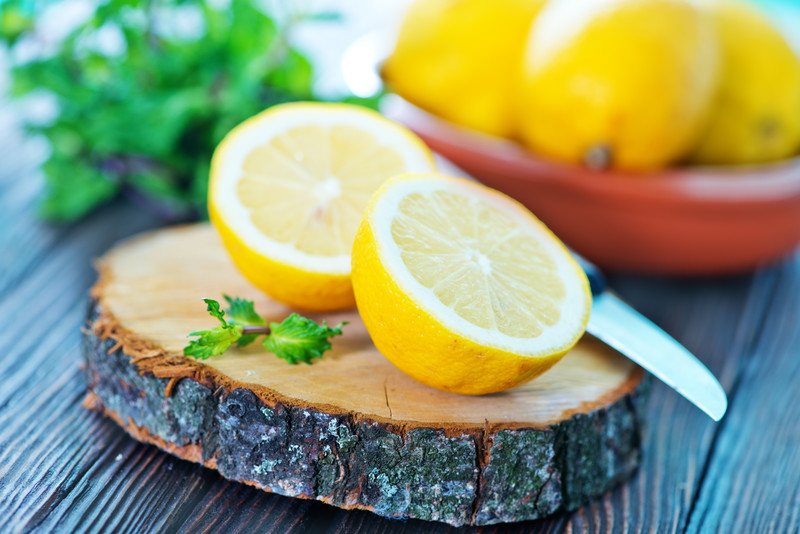 What so great about lemon aside from the fact that its low carb is its ability to add flavor to the other low carb foods! Say lemon juice to quickly marinate your chicken breast, or a spritz of lemon to make salad dressing. You can even use the lemon rind to flavor your fish! It also doesn't hurt that lemon is of course a great source of vitamin C. It also contains fiber, minerals, and essential oils.
Lemon water alone offers you tons of health benefits add to that the fact that it's a great addition to sweet and savory dishes.
Eggs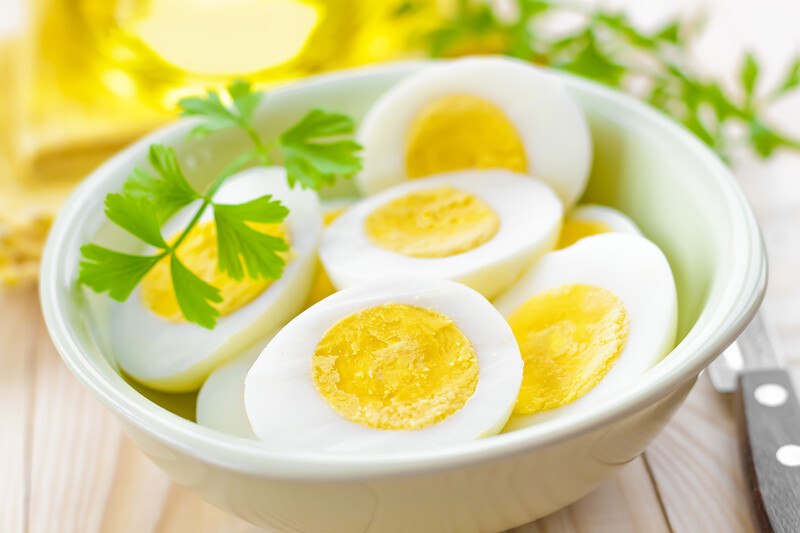 Eggs are also one of the dieters' favorites. It's low carb but high protein – so you feel full longer. It also contains vitamins such as vitamin A, vitamin D, B vitamins, and minerals. Although eggs may have earned themselves a bad rap for their high cholesterol content, they can still be a part of a healthy diet.
Eggs are usually poached or boiled but you can also try scrambled eggs or omelet dishes. Sliced boiled eggs are always a welcome addition to any green salad.
Dark chocolate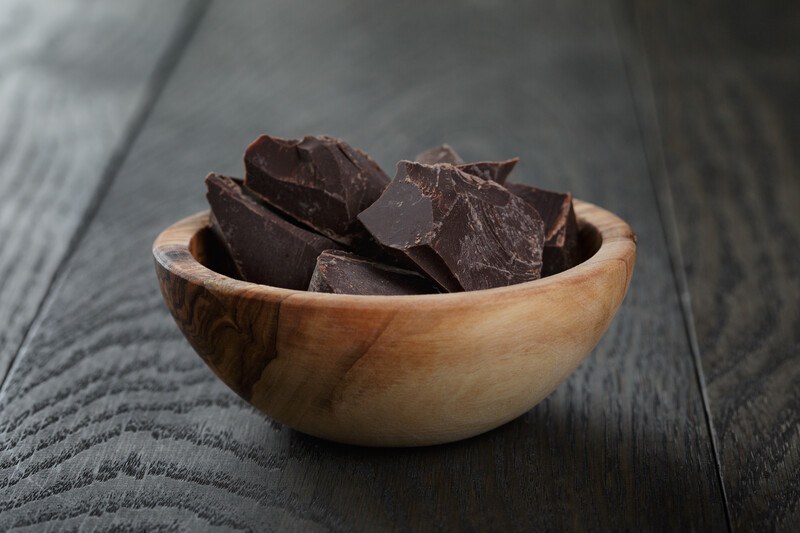 Yes, chocolates! Who said you can't enjoy chocolate when on a diet? Just make sure to opt for the ones which are at least 70% cocoa. High-quality dark chocolates are not only low in carbs but also rich in minerals and antioxidants.
You can eat dark chocolate as is – a little nip can wake you up just like a cup of coffee would. You can also make chocolate curls or shavings and add them to your fruit mix or grate it over your morning oatmeal.
Cheese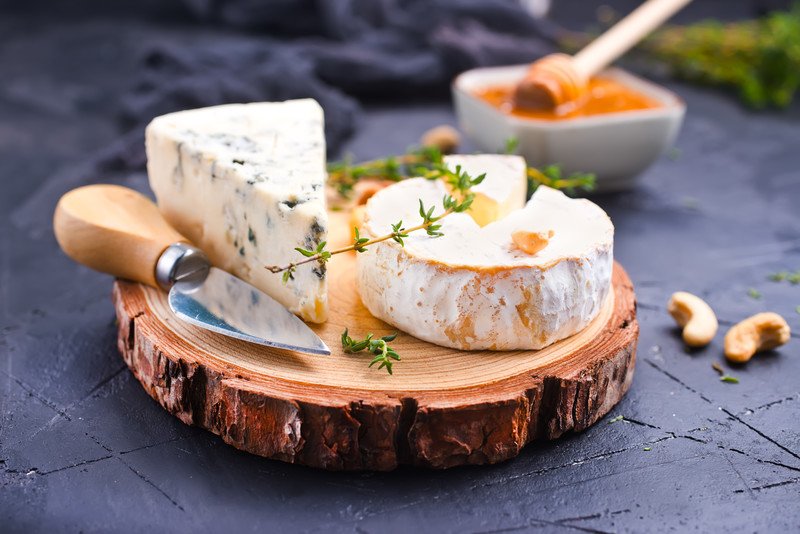 Cheese is probably not your first pick when thinking about food that helps weight loss. But the thing is that most cheeses are low carb and high in fat – making it great for low carb dieters. Blue cheese, goat cheese, parmesan, and cream cheese are actually considered the best type of cheese for keto dieters.
You can eat cheese raw or as an ingredient to flavor your dishes. It's actually highly nutritious, in fact, a thick slice may compare to a glass of milk when it comes to nutrient contents.
Herbs and Spices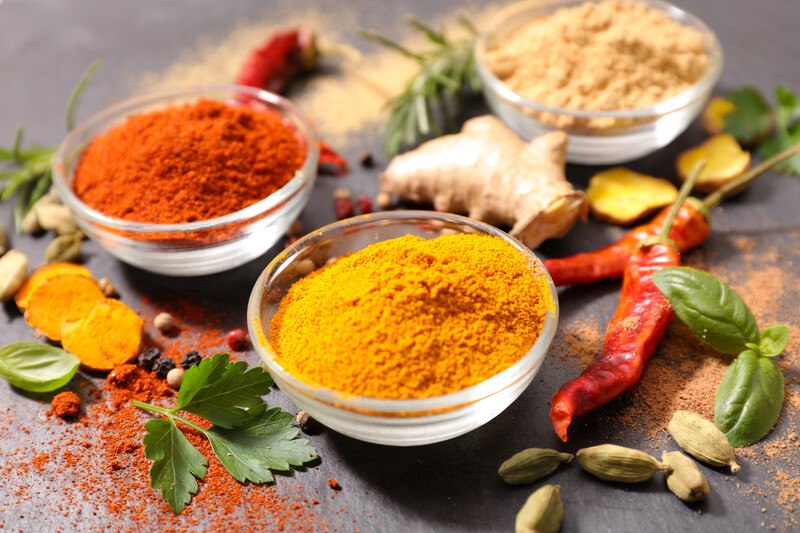 Not only do herbs and spices have low carb content, most even help in weight loss by boosting metabolism, facilitate fat burning, and curbing appetite. And what can get better and healthier than spicing up your low carb meats and veggies with herbs and spices, right?
Chicken seasoned with ginger is a must-try, oregano with olive oil will make for a great beef marinade, and roasted asparagus with rosemary is a sure hit! Got ideas? Let us know!
Low Carb Diet Tips
Whatever low carb diet you're planning to get on, you really need dedication and commitment to make it work. Given how easy it is to order basically anything we might be craving for – a simple call or just a couple of clicks on our phone makes it even more tricky to control our eating.
But hey, we're down to a good start – we now know what type of low carb foods to eat.
Now here are a few more tips to help you keep going and stick to that diet!
Portion Control
You may feel tempted to eat more since you're restricting carbs in your diet, but it's all about portion control. Eating foods low in carbs actually allows you to have a variety of low carb foods on your plate. Another trick is to use a smaller dinnerware or use it as a portion guide – half of it should contain veggies or salad, a quarter filled with protein, the other quarter part with carbs, and then add about ½ tablespoon of high-fat foods.
Exercise
If you're not on one yet then really considering jumping on it (pun intended). Little steps count – like literally. Do a 10-minute walking, stretching, running, jumping jacks, or what have you – just move. As soon as you can bear the 10-minute routine then start leveling it up.
Meal Plan
You're more likely to stick with it if you have it all laid out – meal planning is therefore important. Period. Knowing what you're going to have for lunch or dinner can help you avoid instances where you need to have a quick stop at the deli store or fast-food restaurant because you don't have anything in mind yet.
Meal Prep
Now, to make sure meal planning works you do need some meal prepping to do. You can make days-worth meals and store them in individual containers. This makes it so much easier to take meals on the go as well. Although it does require time and effort on your part, it sure is very rewarding. To start you off you can try meal prep delivery services and do the grocery shopping yourself once you get the hang of it.
Food Labels
Make it a habit now, read food labels. Just think of the effort you're putting into your meal planning and meal preparation – you don't want that to get marred by a simple mistake because you didn't read the label of a packaged food. However beautifully it may be packed and promoted via advertisements, the deciding factor should be on its contents. Yes, you're going to be that person now – the one reading nutrition facts at food isles.