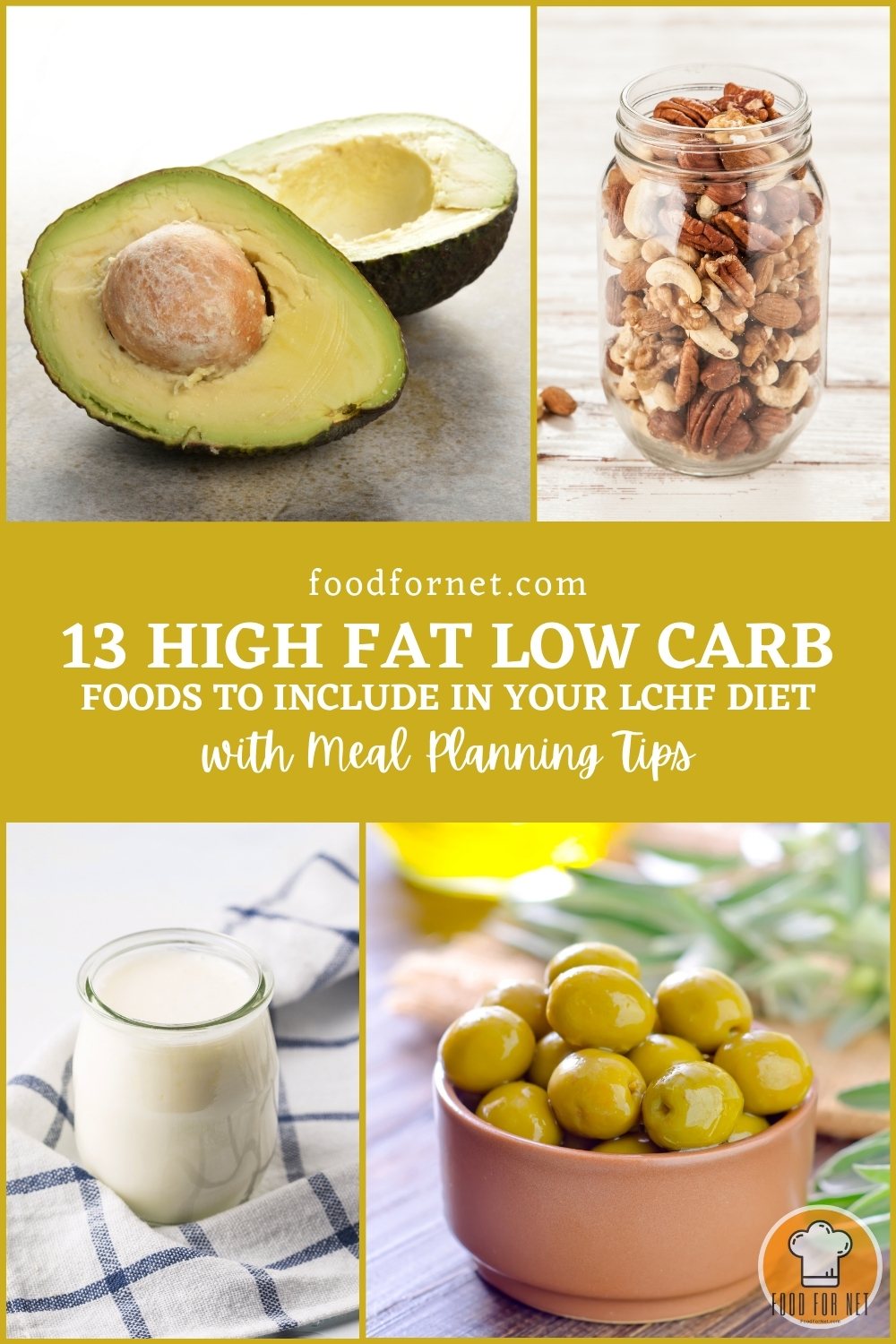 If you're looking to lose weight, maintain a healthy weight, or with type 2 diabetes then you may want to look into the LCHF diet (Low Carb High Fat diet) and restrict your eating habits with high fat low carb foods. In this diet, one is expected to cut down on carbs and replace them with healthful fats. You are probably familiar already with foods that are low in carbs, but for this diet, you need to consider, too the fat contents. So, it's not enough that it's low carb, it should be high fat as well.
The LCHF diet is an umbrella term for eating plans that follow the same pattern – focus on whole, unprocessed foods. Atkins diet and the keto diet are weight-loss programs that fall under this umbrella. And although all of them focus on limiting carbohydrates, both Atkins and Keto diets are quite particular with specific guidelines around daily percentages of macronutrients intake. LCHF diet would seem the more flexible one since it allows room for an adjustment that will best match your lifestyle and meet your specific needs.
Reducing carb intake and relatively increasing the proportions of protein and fat has therapeutic roles in weight loss, cardiovascular risk factors, glucose control, and treatment of childhood epilepsy. Emerging evidence is also starting to show its effect on reducing severity and progression of acne, glucose 'starvation' of tumor cells, and positive effects in PCOS. These of course, still need further studies.
Basically, in this diet, ketones from fat are used for energy instead of glucose that comes from carbohydrates. And to force the body to do that, a significant decrease in carb intake should happen first. When that occurs, the body will then make use of the stored fat for fuel to facilitate normal bodily functions.
If you want to try the LCHF diet and strictly focus on high fat low carb foods, it's still best to consult a healthcare professional first. This is particularly important if you have an existing medical condition. It is however a good idea to first cut on refined and processed carbs and sugar in your diet to get a feel of what an LCHF diet will be like. See if tweaking your meals with these high fat low carb foods will help you with weight loss and health goals. Depending on the outcome, you can then decide if going full LCHF diet is good for you.
High Fat Low Carb Foods
Yogurt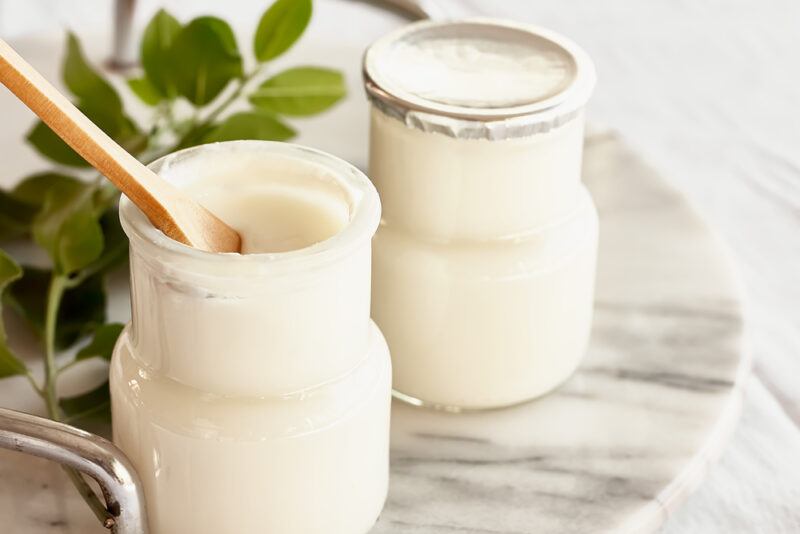 Feel free to indulge in yogurt because even if there are brands that are particularly lower in carbs, in general yogurt is considered high fat and high-protein snack. You can keep enjoying yogurt even if you're on a low-carb diet as long as you stick with plain or unflavored yogurt.
Yogurt is an excellent source of protein, calcium, and potassium. It also contains other vitamins and minerals that help in boosting the immune system, shortening the length and severity of sickness, supporting digestive health, protecting bones against osteoporosis, and promoting weight management.
Yogurt is also a great part of a low carb breakfast.
Cheese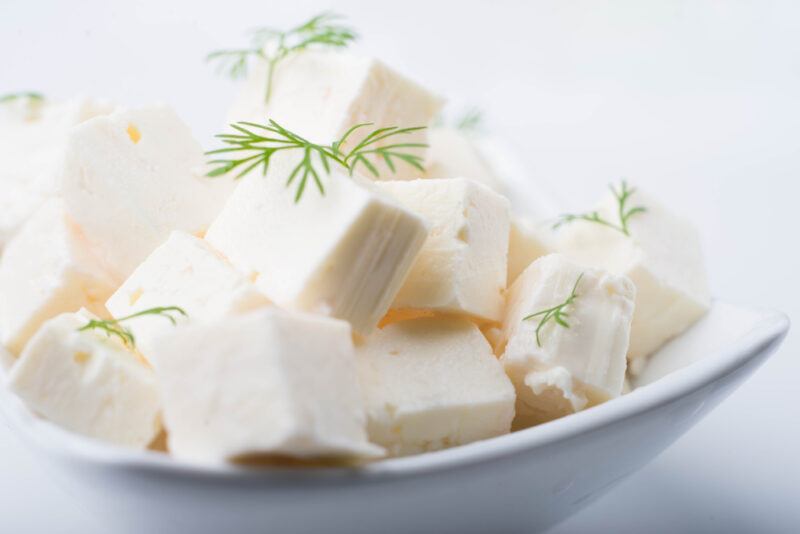 You can eat cheese to your heart's delight. Cheese such as feta, halloumi, cream cheese, brie, gruyere, goat cheese, mozzarella, swiss cheese, and parmesan are all in the clear.
Cheese is a good source of calcium, protein, phosphorus, vitamin B12, and vitamin A. The fermented types may also contain prebiotics. Cheese may help support bone health, lower blood pressure, regulate blood sugar, boost dental health, build muscle, and keep the nervous system healthy.
Butter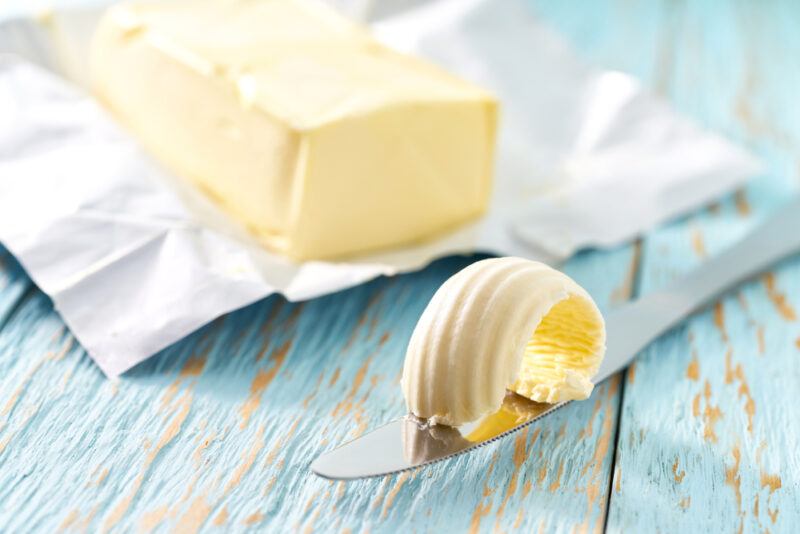 Butter is just mostly fat, no carbs, no protein. It is however a good addition to an LCHF diet because again the diet requires fat. So, you can freely make use of butter to add flavor to your dishes. And this time you can use it without guilt.
Butter is 80% fat but it does contain vitamins A, D, and E, as well as calcium. Butter may help in strengthening bones, slowing the rate of vision loss, and boost healthier skin.
Cream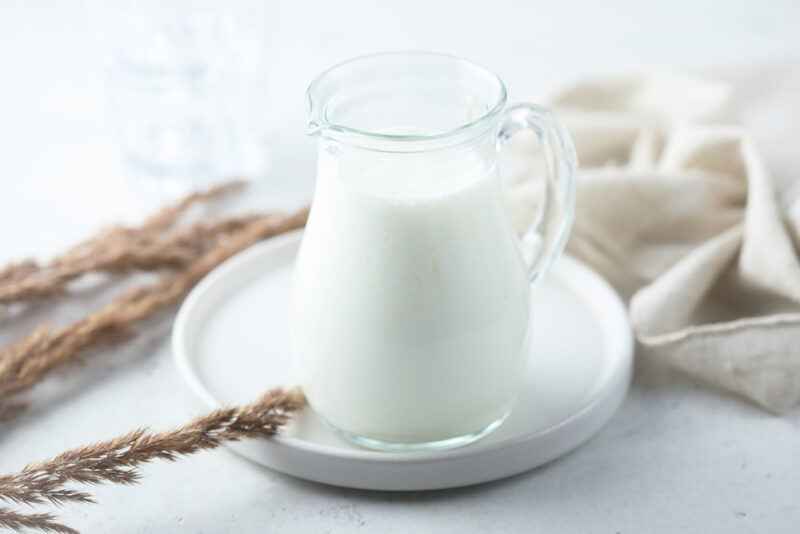 Both heavy cream or whipping cream is mostly fat as well. But for this diet, the cream is on the clear. You can easily add this to your diet (if for some reason, you have not yet), say heavy cream in your coffee, yes? Yes, please.
Again, both heavy cream or whipping cream is mostly fat. But they do contain choline, fat-soluble vitamins A, D, E, and K, and some minerals as well.
Meat and poultry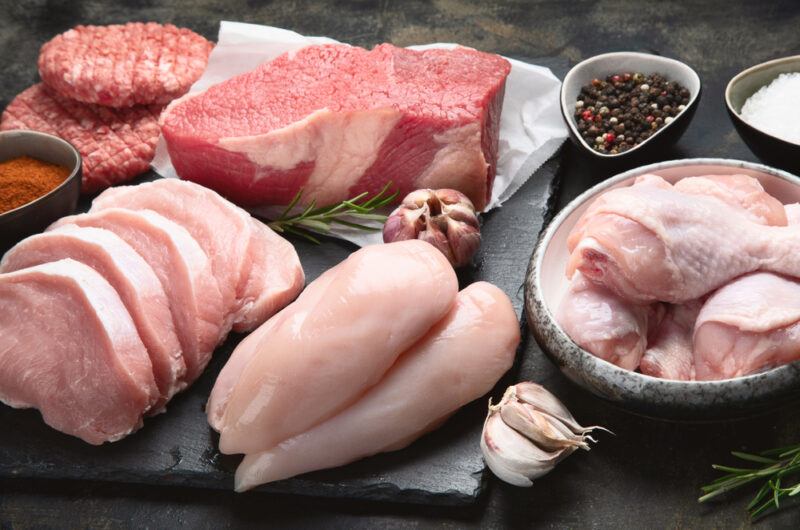 Keep enjoying your meat, be it pork, beef, chicken, or turkey! There are a lot of different dishes you can prepare out of these – just be cautious of the side dishes you're going to serve them with or the ingredients that you're going to use in cooking. Say meatballs should be fine, meatballs spaghetti is a no-no (perhaps try zoodles instead or other spiralized veggies!)
Meat is a great source of protein, they also provide iron, zinc, iodine, vitamins, and essential fatty acids. Eating meat can help reduced appetite and increase metabolism, retain muscle mass, keep stronger bones, and boost better iron absorption.
Seafoods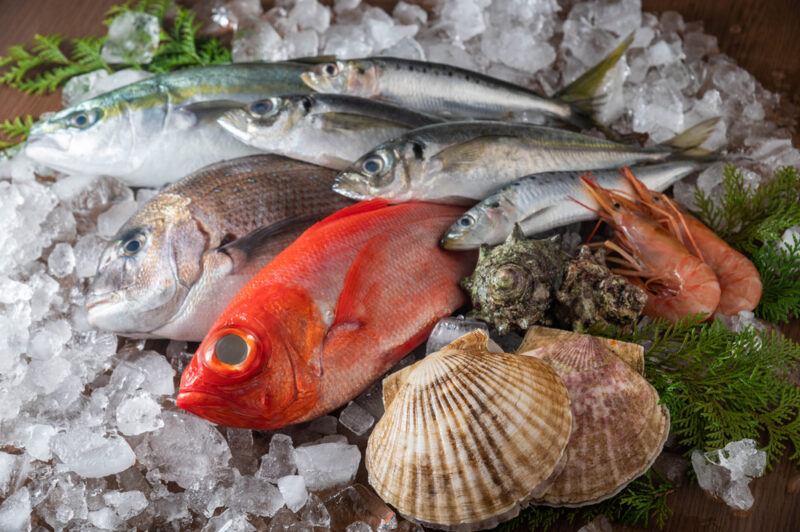 Fish like salmon, tuna, cod, and herring, and shellfish like clams, oysters, and squid are all in the clear. Again, so many dishes to make, right? I'm not surprised if numerous ideas are already flooding your head right now on what to add to your meal plans.
Seafood is either carb-free or very low in carbohydrates. They're also a good source of B vitamins, potassium, and selenium. There are even fatty fish, like salmon, sardines, and mackerel that are rich in omega-3 fats.
Eggs

Freely embrace eggs now with all their health benefits (fats included)! Though it may have earned a bad rap in the past for having cholesterol, remember that 2/3 of its fat content is actually unsaturated. For different ways on how to serve your eggs, see here some recipe suggestions along with the spices that you can use.
Eggs are a good source of vitamins A, B12, D, and E, iron, folate, selenium, lutein, and zeaxanthin – it's quite a nutritional powerhouse actually. Eggs may help prevent anemia, maintain healthy eyes and skin, strengthen teeth and bones, boost the immune system, keep nerves and blood cells healthy, and promote brain development and function.
Avocado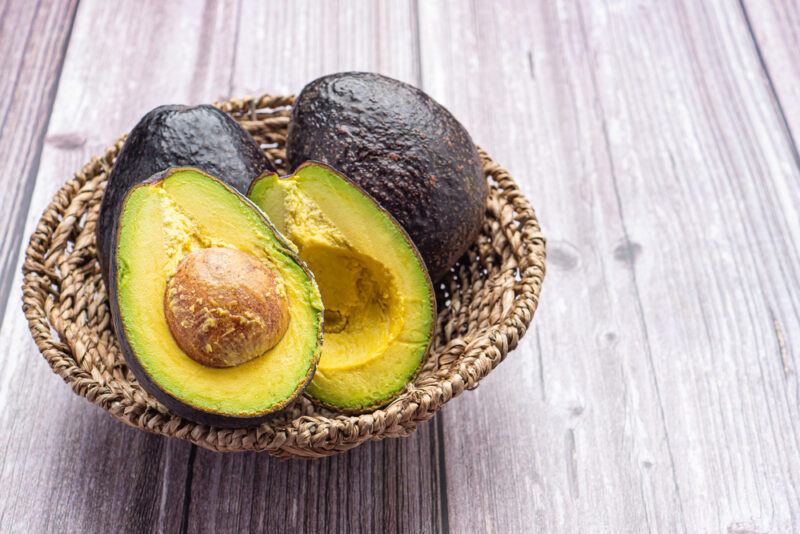 Avocado is an absolutely great choice for a high fat low carb food. It's actually quite common among dieters because of its beneficial effect on metabolism and heart health. Add the fact that avocado is so easy to incorporate into any diet.
Avocado is especially high in fiber and potassium, and over 60% of its fat contents are monounsaturated. It's perfect for reducing appetite, decreasing the risk of high blood pressure, and lowering cholesterol levels.
Oils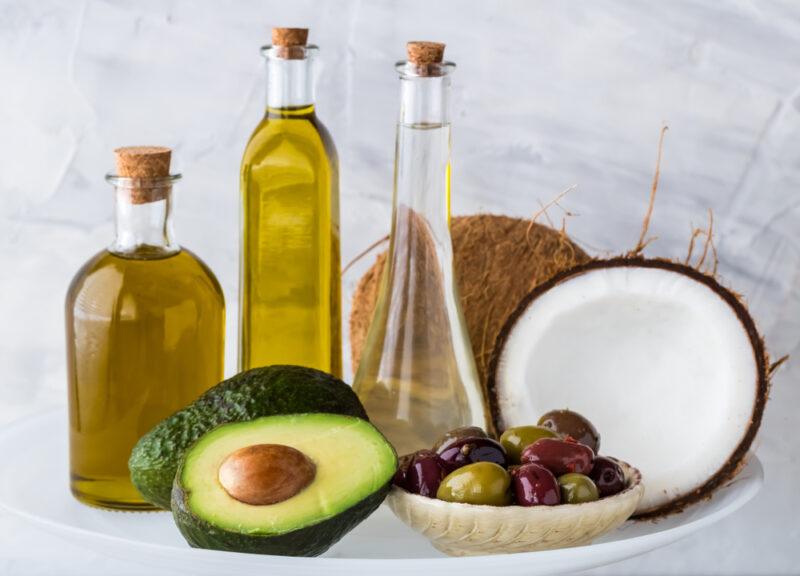 Oils such as olive oil, coconut oil, MCT oil, red palm oil, and avocado oil are on the clear. You would want to keep away from oils that have gone through some serious handling or hydrogenation.
These oils do contain various unsaturated fatty acids, antioxidants, and compounds that contribute to their health effects on the body.
Olives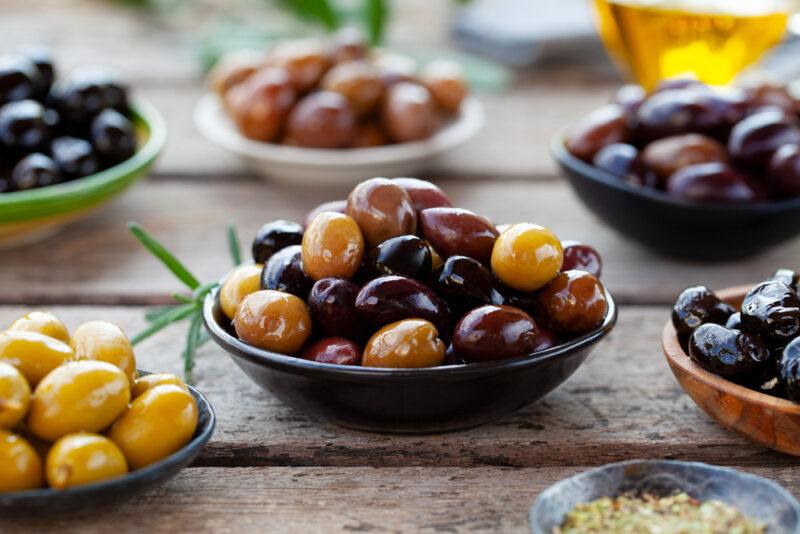 Olives are actually fruits that are oftentimes sliced, minced, or used whole to add flavor to dishes. And yes, it's basically what olive oil is made from. Olives will make for a great, tasty, quick snack, it's great for pizza toppings as well, absolutely a great addition to salad, and will be just perfect with cheese!
Olives are rich in antioxidants and vitamin E. It's also an excellent source of vitamin A, copper, calcium, and iron. Olives may help in boosting the immune system, preventing diabetes, lowering the risk or treatment of cognitive diseases, and reducing the risk of heart disease and cancer.
Nuts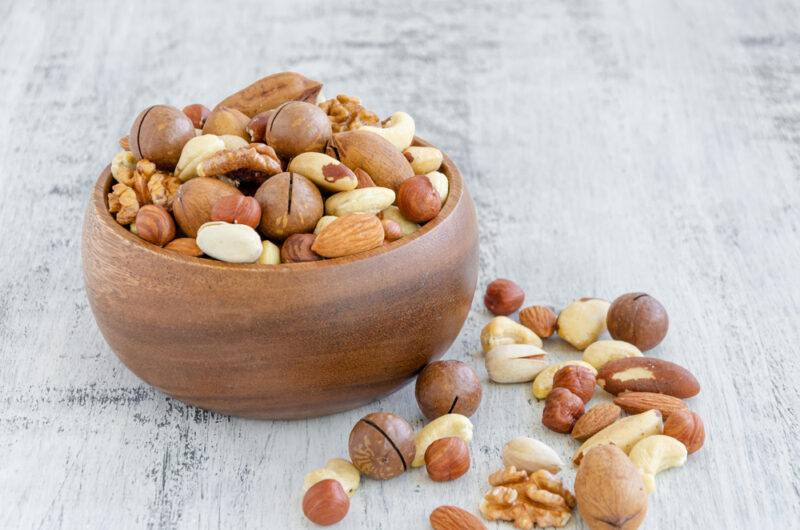 Nuts including almonds, walnuts, and macadamia nuts are great snack options when you're on a low carb high fat diet. You can also include nut butter, just make sure that it's not filled with processed vegetable oils or sugar.
Nuts are loaded with healthy fats and important nutrients including vitamin E, magnesium, and selenium. It's also loaded with antioxidants that protect your cells from damage by free radicals.
Chia seeds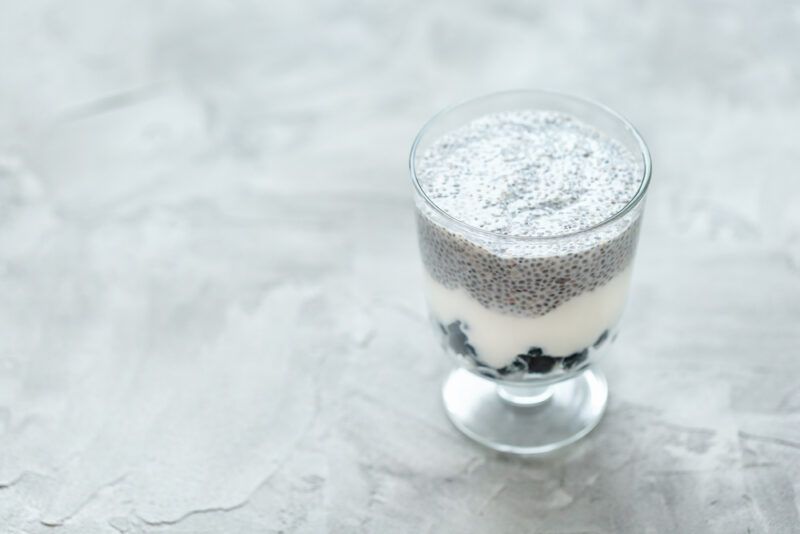 Chia seeds may very well be one of the healthiest foods known to men. And it doesn't hurt that it's very versatile. You can simply add them in porridge, puddings, other baked goods, or as toppings to yogurt or salads.
Its health benefits stem from the large amounts of fiber, omega-3 fatty acids, protein, and several minerals and antioxidants it contains. Chia seeds help improve sugar control, lower blood pressure, boost gut health, and increase blood levels of omega-3.
Hemp hearts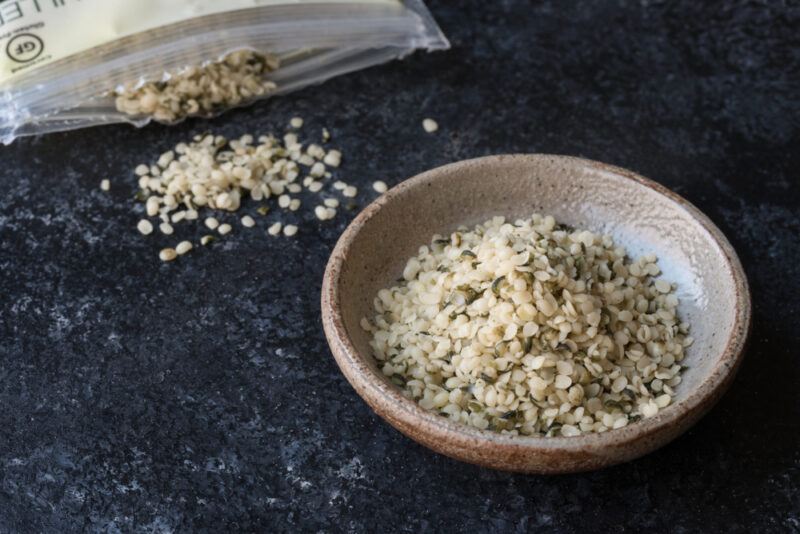 Hemp hearts or hemp seeds are no doubt nutritious. Technically they are nuts – as evident with its mild nutty flavor. It can be eaten raw, cooked, or roasted. You can use it to top oatmeal, salad, pudding, yogurt, or smoothies.
Hemp hearts are rich in essential fatty acids, particularly omega-6 and omega-3. It's also a great source of high-quality protein, vitamin E, and minerals like phosphorus, potassium, sodium, sulfur, calcium, magnesium, iron, and zinc. Hemp hearts may reduce the risk of heart disease, provide relief from eczema, aid in digestion, and reduce symptoms of PMS and menopause.
Meal Planning Tips
Just like with any kind of diet, meal planning is an important aspect that greatly affects the diet's success. So, here are a few tips that will help you deal with meal planning and get you off to a good start with your new diet.
No extras
When buying food, only buy what you need, no extras. This will not only help you stick with your diet but will also save wastage and money as well. Only buy food that is part of your meal plans. If you have it all down to a tee, even shopping is a breeze – no more aimless walking down the food aisles.
Explore new avenues
Be welcoming of new places or other resources where you can get the type of food you need. Be open with different ways of preparing meals (different from what you're used to) that may seem 'odd' for you at first. Don't get easily disheartened just because you can't find what you need in your grocery store, again, explore new avenues. Not sure how to make a 'delicious' meal out of the food you're allowed to eat? Then ask for help. Find groups. Starting a new diet plan can be intimidating but keep in mind that it can be fun as well.
Go for varieties
Aim to offer foods differently each time in order to create variety (and yes excitement, too!). Say avocado on toast today, in scramble eggs tomorrow, and in salads or in soups some other days. By avoiding eating the same foods repetitively, you're likely to ensure that you don't get tempted to eat 'something else' (more likely a carb-laden one!) to break the monotony, to ease boredom, or appease that feeling of being deprived.
Embrace spices and herbs
A healthy and easy way of adding flavor to your food is via spices and herbs. And there are tons of it out there! You just have to experience them and see for yourself how they can simply and beautifully turn dishes into delicious meals. A dash or sprig of this and that can go a long way. Pretty soon, you'll find yourself making great dishes and varieties of meals left and right.
Watch out your protein intake
Keep in mind that it should be high in fat and moderate in protein because excessive protein intake when in a low-carb diet can prevent ketosis. Sometimes, in a dash to cut down on carbs, people ended up eating a lot of lean animal foods that put too much protein in the body. The amino acids in the surplus of protein can then turn into glucose which will ultimately prevent the body from going into full ketosis.