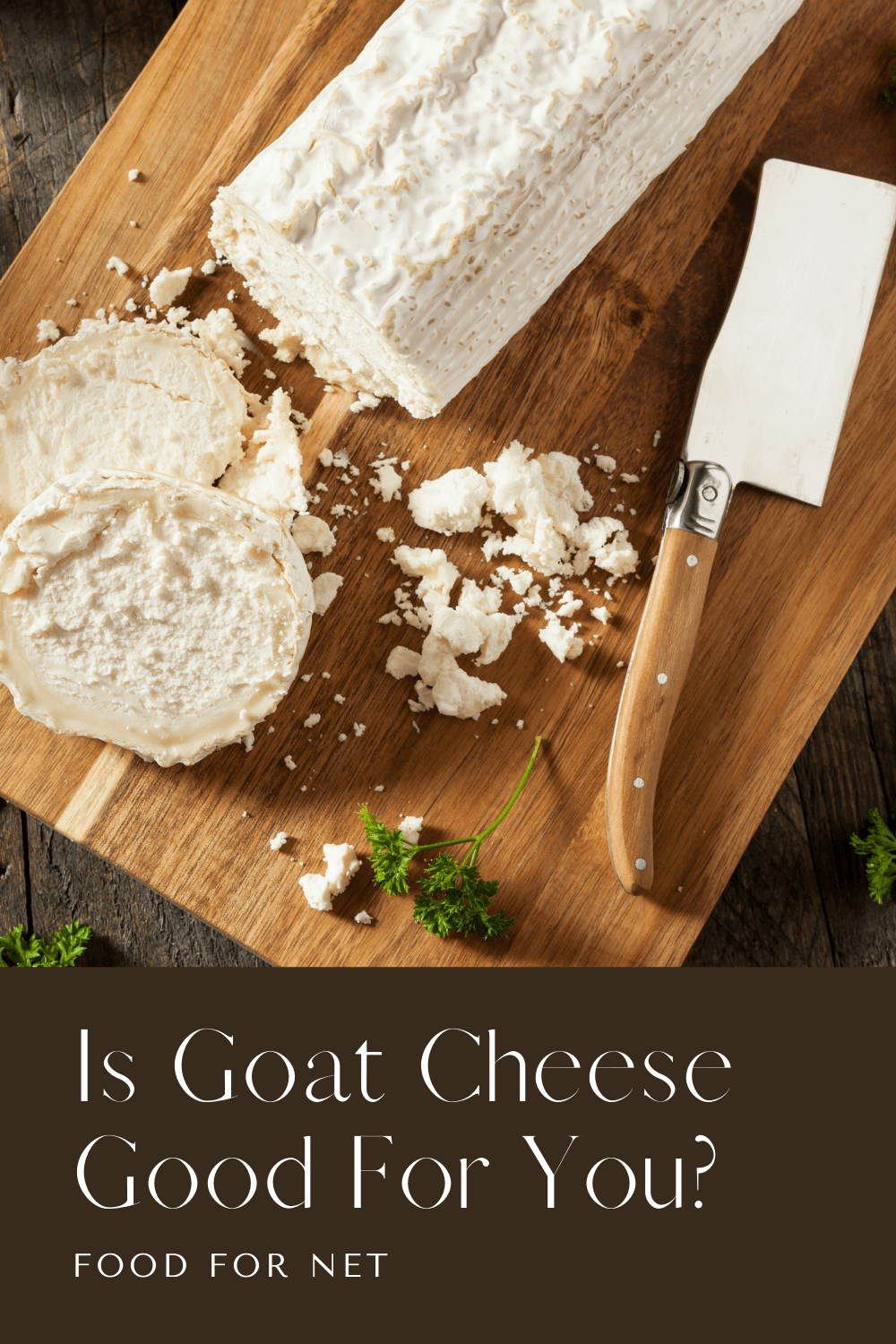 The benefits of cheese are well known, including the way cheese offers important nutrients and the protein content. We can't forget about how cheese tastes either, which is reason enough to enjoy it regularly. But, cheese isn't all created the same. The different types vary in their nutrient profiles and other features, so finding the healthiest cheese can be a little difficult.
Goat cheese is one strong contender. Also known as chèvre, the cheese is made from goat's milk and tends to be soft and tangy. You can find it in various forms, like goat cheese crumbles and spreadable logs of the cheese. So, is goat cheese good for you?
Well, there are certainly reasons that chèvre is sometimes called the healthiest cheese. Goat cheese ends up being easier to digest and can be lower in fat than cheese made from cow's milk.
The cheese can also be delicious and works well in many recipes. Of course, first you need to get past the slightly unusual flavor from the goat's milk, but doing so isn't as difficult as you might expect.
Is Goat Cheese Good For You?
Types Of Goat Cheese
What Does Goat Cheese Taste Like?
Why Goat Cheese Is Better Than Cow Cheese
Other Benefits Of Goat Cheese
Problems With Goat Cheese
How Long Does Goat Cheese Last?
Can People With Dairy Allergies Eat Goat Cheese?
Final Thoughts
Types Of Goat Cheese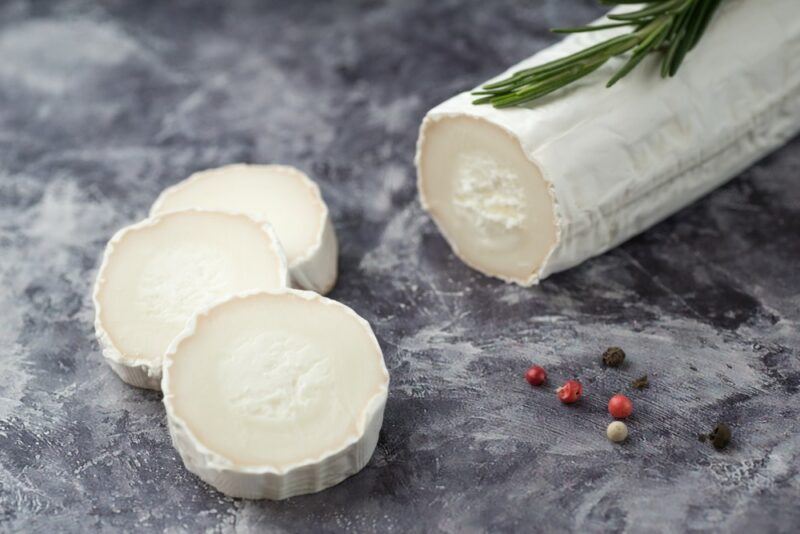 The term goat cheese simply refers to cheese that's made from goat milk. However, as with cow's milk cheese, there is plenty of room for variety. In fact, some favorite familiar cheeses can easily be made using goat's milk instead, including feta, gouda, and brie.
If you're in the United States, you've probably heard the word chèvre before. This is simply the French word for goat and is used as a shortened version of fromage de chèvre (or cheese of goat).
Most of the time, chèvre is a soft and unaged variety of cheese, but this is far from the only type. The differences mostly come down the age of the cheese.
In particular, when chèvre is young, it tends to be white and moist, with a mild flavor. It becomes yellow and drier as it ages, with the flavor becoming tangier as well. Here are a few types of goat cheese to consider, although there are plenty of others out there:
Aged cheese, like Chevrot and Selles sur Cher. Aged cheeses are often French and have edible ash on the exterior to prevent drying.
Tomme style, like Humboldt Fog. This type of chèvre has a rind and comes in wheel form.
Brie. When made with goat milk, brie tends to have a subtle flavor. In fact, goat milk brie is a fantastic introduction to the world of goat cheese.
Bleu de Bocage. This is a blue goat cheese, which sounds like it should be more pungent than it is.
What Does Goat Cheese Taste Like?
The flavor of goat cheese varies depending on the variety that you choose. Aged cheeses, for example, tend to have a richer and more intense flavor than fresh ones.
One thing remains constant though – that goat's milk cheese tends to have a tangier and tarter flavor than you find with cow's milk cheese. This flavor difference can take time to get used to. And, indeed, some people find that they never get used to goat cheese.
If you're just getting started, don't let the flavor put you off. There's a good chance that you'll grow to love it.
Why Goat Cheese Is Better Than Cow Cheese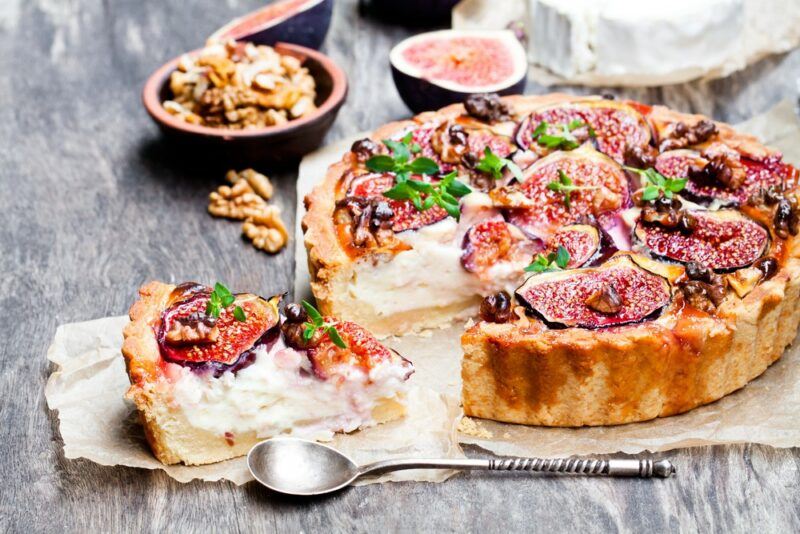 Cheese offers many benefits, as do dairy foods of all types. We'll talk about some of those soon, but first, let's look at what makes goat cheese stand out.
It Tends To Be Lower In Calories
To begin with, goat cheese is often lower in calories than cheese made with cow's milk. For example, you're looking at around 75 calories an ounce for goat cheese, while brie is closer to 95 calories an ounce and cheddar clocks in at more than 110 calories.
There's plenty of variation between the types of cheese, of course. Even so, goat cheese is an easy way to cut down your calorie intake a little.
The difference should also mean that when you're sticking to the same type of cheese, like brie or feta, the goat cheese version should contain fewer calories.
Often Lower In Saturated Fat And Cholesterol
Goat cheese also tends to be lower in fat and cholesterol than regular cheese. There's typically less saturated fat as well.
This combination of features could make goat cheese a better choice for protecting your heart health. Indeed, soft and fresh goat cheese (the most common kind) could be an ideal choice for your heart and waistline.
Higher In Some Vitamins And Minerals
Cheese is most famous for its calcium content, as calcium has long been associated with better bone health, along with many other benefits. However, that's not the only nutrient present. You'll find plenty of other vitamins and minerals too.
The exact nutrient balance depends on the type of cheese that you choose.
Goat cheese is powerful here, as it contains more of some critical nutrients, including vitamin B, vitamin A, magnesium, and even calcium. It's easy to see how these nutrients could all be important for your health.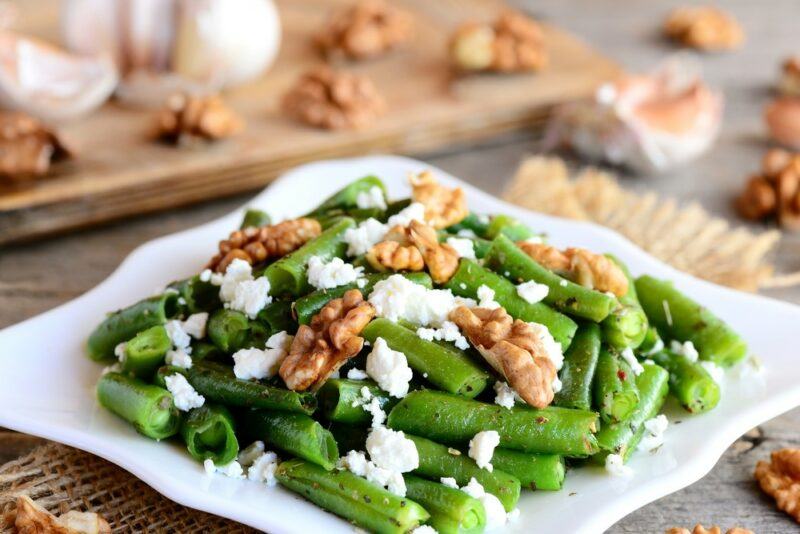 Easier To Digest
Anyone who struggles to digest cheese might find some relief with goat's milk cheese, which is generally easier to digest.
One reason is the lactose, as goat cheese contains less lactose than cheese made from cow's milk.
There are also the milk proteins to consider. Cow's milk contains A1 and A2 beta casein proteins, while goat's milk only contains the A2 version, which is the easiest to digest.
The difference in digestibility might mean you get fewer side effects from goat cheese or that you absorb more nutrients.
However, you'll need to experiment with the cheese for yourself to see how you respond to the cheese. For example, some people with lactose intolerance might be able to handle small amounts of the cheese, while others might need to avoid goat cheese entirely.
Goats Are More Ethical Than Cows
If you're worried about animal welfare or the environment, then goat cheese easily wins over cow cheese. For one thing, goats are smaller, so they require less physical space and less food than cows.
Goats are also opportunistic foragers. This means that they can and will fend for themselves if need be, surviving in environments where cows simply can't.
That's not all. Goats are often treated better than cows as well. There are fewer concentrated animal feeding operations (CAFOs) for goats, so it should be much easier to find humane goat milk products.
Just be sure to check the company that your cheese comes from and what their values are, as there are still differences from one company to the next.
Other Benefits Of Goat Cheese
Goat cheese also shares many of the benefits that you find with regular cheese, including the following.
A Decent Source Of Protein And Nutrients
Regardless of the type, cheese provides an impressive array of nutrients, including copper, iron, calcium, phosphorus, magnesium, and iron. Each of these vitamins and minerals plays a host of different roles in our body. Get too little of any of them and you risk significant health problems.
Then there's the protein. We could go on and on and on about protein, as it does so much in the body. It's particularly relevant for muscle growth and maintenance.
Protein also helps you to feel full. This is why high protein diets are often associated with weight loss. While most of us are already easily meeting our minimum protein needs, increasing protein intake can still offer health benefits.
Offers Probiotics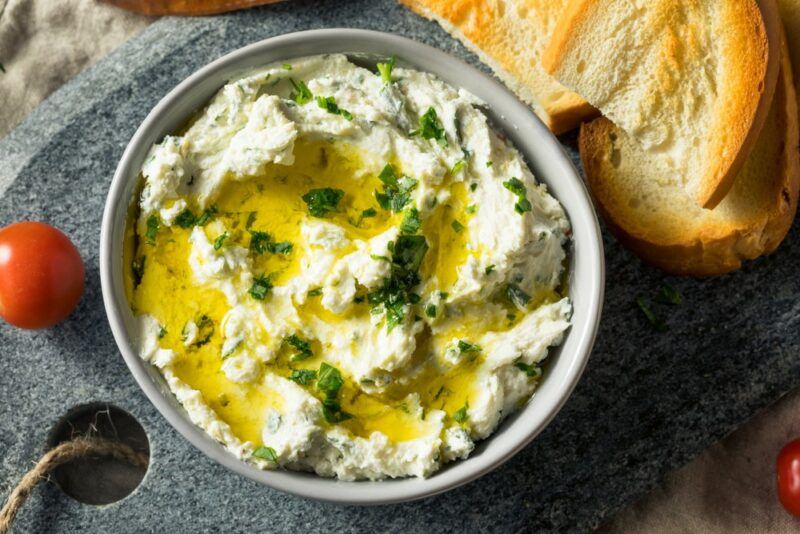 We can't forget about the probiotics either. Probiotics are beneficial microbes that can be found in fermented foods, like cheese, and play crucial roles in our guts. Having a healthy and balanced gut microbiome may be important for promoting our health in an untold number of ways.
Getting probiotics through cheese and other foods is a useful way to improve our balance of gut bacteria. However, you'll need to choose carefully, as probiotics aren't always present. They're most common in raw cheeses that haven't been pasteurized.
You can look for terms like 'contains live cultures' on the label as well, which is an indication that there are probiotics present.
Promotes A Variety Of Health Benefits
The probiotics, protein, and various nutrients in cheese promote a broad range of health benefits. Cheese might even promote weight loss, improve bone health, decrease heart disease risk, and lower inflammation.
These benefits will be influenced by the rest of your diet and the amount of cheese you eat. After all, if your cheese intake is high, then you're probably consuming more calories than you need, which is never a healthy pattern.
Problems With Goat Cheese
There Is The Risk Of Contamination
Goat cheese is often produced on a smaller scale than cow cheese, which allows you to easily avoid CAFOs and companies that excessively process their cheese. However, relying on small companies like this comes with risks as well, including the chance for bacterial contamination.
The risks of contamination are highest for cheese that's raw, rather than pasteurized cheese. For example, in 2017, the FDA advised customers to avoid Apple Tree goat cheese products because of listeria contamination.
Unfortunately, raw cheese also provides the most probiotic benefits. If you are going to focus on raw cheese, make sure that it comes from a trusted supplier.
It's High In Fat And Saturated Fat
Goat cheese often contains less fat and saturated fat than cow cheese, but it's certainly not free from fat.
Now, having some fat in your diet isn't a bad thing. Fat is simply a source of energy. We also need some fat to promote nutrient absorption and make sure our bodies function as they should.
Too much fat, however, can cause many problems, like increasing the risk of heart disease and obesity.
While the fat content doesn't mean that you need to avoid goat cheese, it does suggest that you should closely watch your portions.
It's also worth mentioning that the saturated fat in cheese mightn't be as bad as it sounds. Not only are there questions about whether saturated fat contributes to heart disease anyway, but research also shows that cheese doesn't have major negative impacts on cholesterol levels, other heart disease risk factors, inflammation, or even weight gain.
You Need To Be Careful With Comparisons
Earlier in this piece, we talked about how goat cheese is often healthier than cheese made with cow's milk. Those points are all true, as long as you're comparing like to like.
For example, if you're comparing goat milk feta to cow milk feta, then the goat milk version should be lower in calories and saturated fat. But, if you're comparing soft spreadable goat cheese to aged cow cheese, the latter could easily be the healthier choice.
There are also differences in the way that cheeses are made and the ingredients used, even for the same type of cheese.
Such variation means that you can't simply assume that goat cheese is always the healthiest choice. Instead, you'll need to pay attention to the ingredients label and the type of cheese.
It's Still Dairy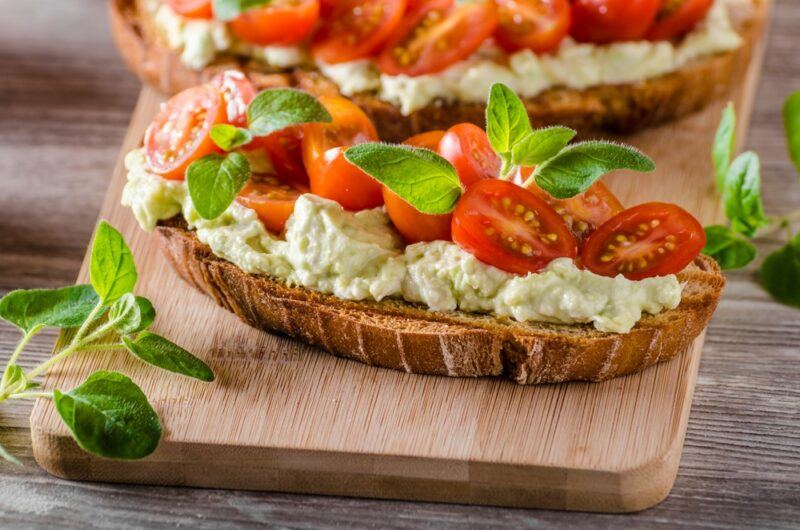 Sorry to state the obvious, but goat milk cheese is still a dairy product, just like milk from cows, regular cheese, and yogurt.
This means that it still faces all of the same controversies as regular cheese, including concerns about whether we should be consuming milk-based products at all, whether dairy promotes inflammation, and all the ethical debates about raising animals for their milk and meat.
There's also the lactose. While goat cheese contains less lactose than cow cheese, the lactose could still be an issue for anyone with lactose intolerance.
We've covered some of those issues in our discussions on cheese and milk, so we won't delve into them here.
Perhaps the most important takeaway is that both the risks and benefits of dairy are often overstated. You can easily include dairy as part of a healthy diet, but cutting it out won't hurt you (you can easily get the same protein and nutrients elsewhere).
As such, it's best to simply listen to your own body. Decide for yourself whether goat cheese and other dairy products are a wise move.
How Long Does Goat Cheese Last?
The shelf life of goat cheese strongly depends on the aging. Fresh, soft-ripened, and unaged goat cheese only lasts a few weeks if you store it well, which involves loosely wrapping it in waxed paper, then keeping it in the fridge.
You can actually freeze logs of goat cheese as well, which makes them last longer (around 2 or 3 months, if you wrap them well). It's best to thaw the cheese slowly so that it keeps its texture.
Hard goat cheeses tend to last longer, partly because they have much less moisture. However, hard and semi-hard goat cheese isn't that popular, so it's difficult to find in your local stores.
Of course, those are just two examples. With so many types of goat cheese to choose from, you'll need to pay close attention to make sure your cheese is safe to eat.
The first step here is to look for mold that isn't normally there. So, if your cheese suddenly starts having green fuzz, that's a clear problem. Similarly, any type of mold on fresh goat cheese is bad.
The smell can be an indication too. If the cheese smells funky or off, it may be time to chuck it. You're likely to see some natural changes in smell as the cheese ages, which aren't a problem. It's the dramatic changes that you need to be worried about.
The trick with both mold and smell is to look for differences, particularly dramatic ones. Blue vein cheese, for example, is meant to have mold, but green fuzz on the cheese is still a cause for concern.
Can People With Dairy Allergies Eat Goat Cheese?
While goat's milk is more digestible than cow's milk, the structure of their proteins is similar. This means that most of the time, the human body reacts to goat milk in the same way as dairy milk.
So, if you have a dairy allergy, you're going to need to skip goat cheese entirely.
Final Thoughts
Goat cheese is an easy addition to a healthy diet. The protein helps to keep you full, while the various nutrients all promote your health. There are even advantages over regular cheese, including the fact that goat cheese is easier to digest and is generally lower in both calories and fat than regular cheese.
The most important thing is to be wise about your portions. Goat cheese is still calorie dense and contains a decent amount of fat. Eating too much of it could easily lead to weight gain.
Pay attention to your body as well. If you regularly get side effects like stomach cramps or diarrhea, you might be lactose intolerant or allergic to dairy. Similarly, if you're gaining weight, it might be time to re-think your cheese intake.
Frequently Asked Questions
Is Goat Cheese Dairy?
The term dairy doesn't just apply to cow's milk and products made from it. Dairy also applies to the milk from other mammals, including sheep and goats. Because of this, goat cheese is indeed a type of dairy.
Is Goat Cheese Lactose Free?
Goat milk is still a form of dairy and contains lactose just like regular milk. The amount of lactose is lower (roughly 4.2% for goat milk vs. 5% for regular milk) and goat milk may be easier to digest. Even so, there's a decent amount of lactose present in the milk and, consequently, in goat cheese.
Is Goat Cheese Inflammatory?
The relationship between dairy and inflammation is complicated and somewhat confusing. Dairy products (including goat cheese) are often seen as inflammatory, yet this effect isn't as well proven as you might imagine.
Some research even suggests that milk and cheese could decrease inflammation instead of causing it. This anti-inflammatory effect could be even stronger for goat cheese, given that it's easier to digest than regular cheese.
Is Goat Cheese Pasteurized?
Most fresh cheese in the United States is pasteurized, which includes many forms of goat cheese.
However, non-commercial products may be different, including any created at local farms. So, if you're concerned, it's always worth checking with local producers about how their cheese is made and whether they use pasteurization.
Is Goat Cheese Safe During Pregnancy?
Because goat cheese is generally pasteurized, it's safe for pregnant women to enjoy. However, you still need to avoid any cheeses with surface ripening, along with any unpasteurized products.