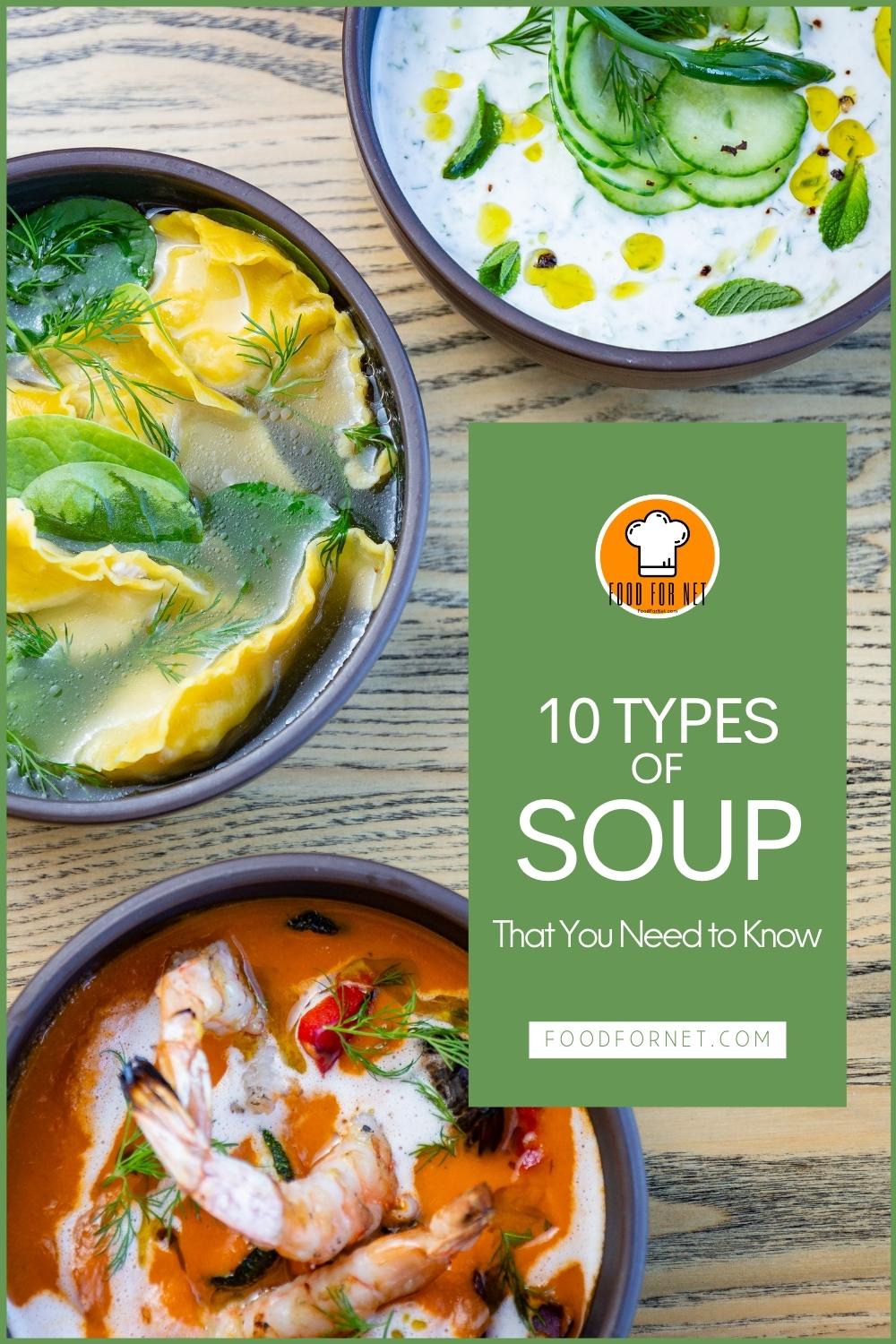 Soups are called comfort foods for a reason – they have a way of soothing and warming you up as no other foods can. You are probably already familiar with how a simple bowl of soup can instantly lift your mood, or make you feel so much better especially when you're feeling a little bit under the weather. And with so many types of soup – whatever cuisine you prefer, you'll never run out of ideas on what to make whenever you crave one.
Soups are not just good for appetizers they can be a complete meal on their own, too. It's actually very versatile that you can easily add meat, veggies, grains, or even dairies! I mean chicken soup, for instance, you have chicken breast, carrots, bell peppers, onions, and spices all simmered in a delicious broth. That's pretty complete already, right? Suffice to say, you can easily turn this comfort food into a very filling, delicious, and nutritious food, as well.
Another good thing about soups is that making them is actually quite easy. If you have the ingredients at home and you can spare some time in the kitchen, you can easily make one yourself. Don't worry though, if you don't have the time to do some grocery shopping or the time to cook either, you can simply try different soup delivery services or soup of the month clubs. These are actually good ideas, too, when you're still exploring the different types of soups out there and would like to try them first before making one yourself.
And to guide you with the different types of soups, here's a list for you that breaks down the different types of soups under the four main classifications: thin soups, thick soups, cold soups, and national soups.
P.S. Did you know that soups are fantastic as sandwich sides?
Types of Soup
Broths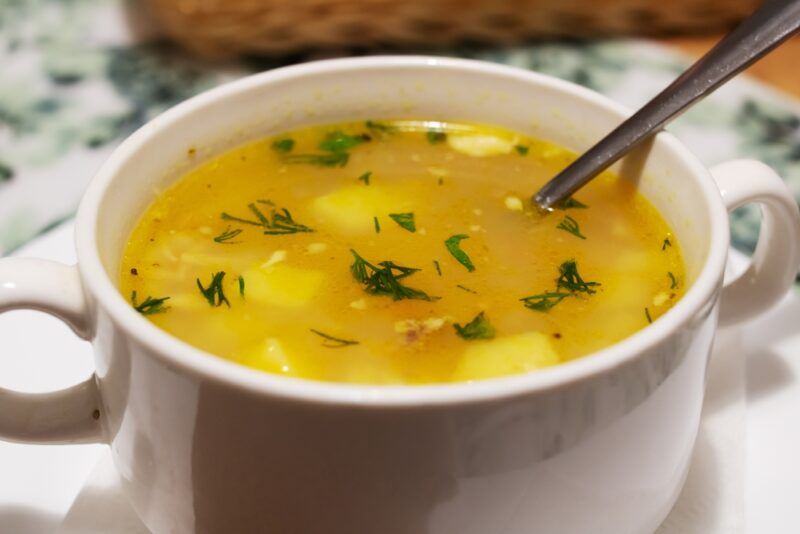 Broth is a type of thin soup that is unpassed or not strained. It's made from either or a combination of meat, poultry, fish, vegetables, and herbs. It can be used as a base for another soup or can be served on its own as well.
For broths to be full-bodied, they should be simmered for a long period of time to let all the flavors develop together. Broths often end up being a type of low fiber soup, although this isn't always the case (such as if plenty of veggies are added).
Bouillon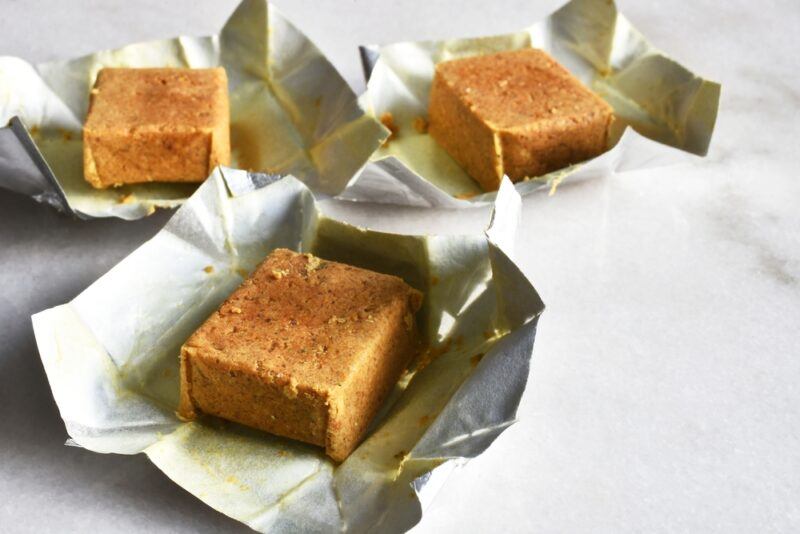 Bouillon is also a type of thin soup. It's basically broth that is commercially dehydrated to turn into granules or cubes. This is particularly useful when you need soups in a rush or if you want to boost the flavor of the soup that you are making.
Bouillon can also come in handy when flavoring other dishes that need some kind of broth or stock to make. You can also use it when making sauces, rubs for your protein, or pretty much like a seasoning to your dishes.
Consommé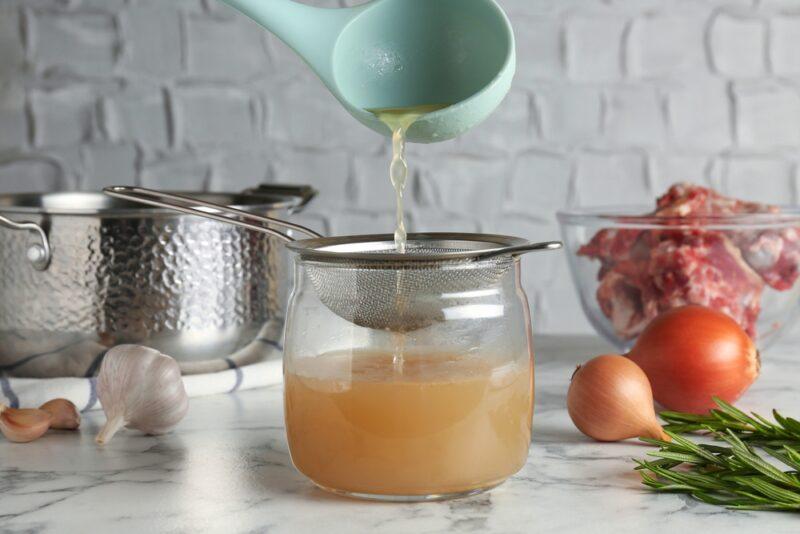 Consommé is a type of thin soup that is passed or strained. Unlike broths where there are visible solid ingredients in them, passed soup like consommé is clear, clean, and simply flavorful.
A strainer or muslin cloth is used to strain consommé after its preparation and has done its bit simmering for hours leaving only clarified and concentrated soup. Egg whites can also be used to remove fat and other sediments.
Puree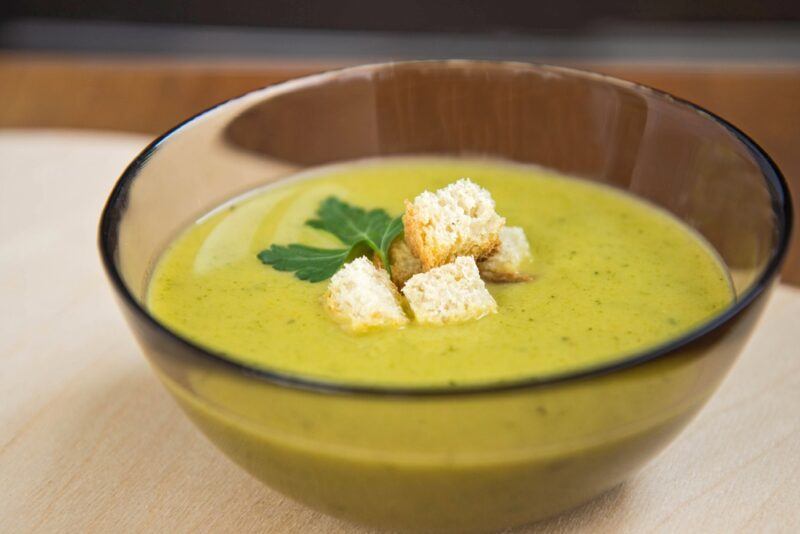 Puree soups are a type of thick soups that is usually made from vegetables that are high in starch like potatoes along with other starchy foods for ingredients like grain, peas, or beans. These starchy foods are simmered together in a stock or broth and then pureed with the use of a small appliance like a blender.
Puree tends to have a somewhat coarser and thicker texture compared to cream soups. It's also considered healthier than cream soups, too. It's a great choice of soup if you don't want any dairy in yours.
Bisque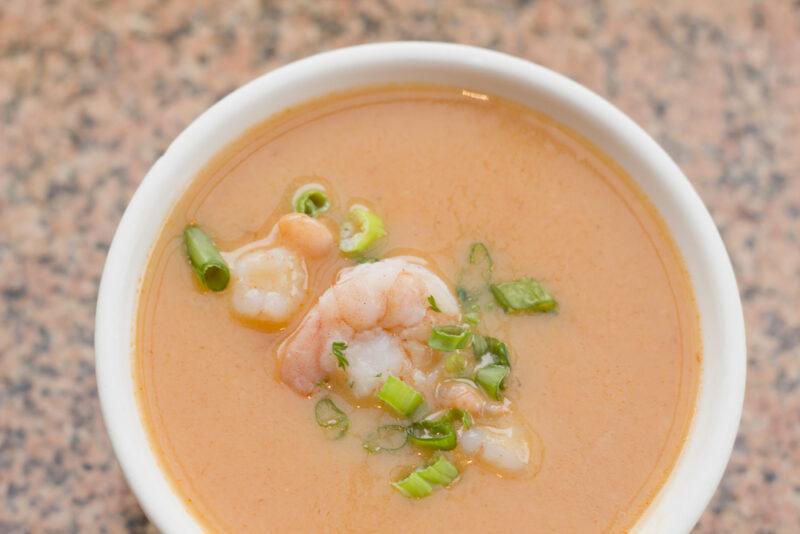 Bisque is also a type of thick soup. It's made from shellfish like shrimp, lobster, langoustine, crayfish, or crabs, which are then strained or passed. A classic bisque also has cognac or wine, and cream. Rice and roux can be used as well to thicken them.
Bisque is absolutely rich and delicious, but it can be quite expensive as well. So, maybe you can enjoy it once in every while and consider it a luxurious treat. Perhaps, something that's reserved for special occassions.
Chowder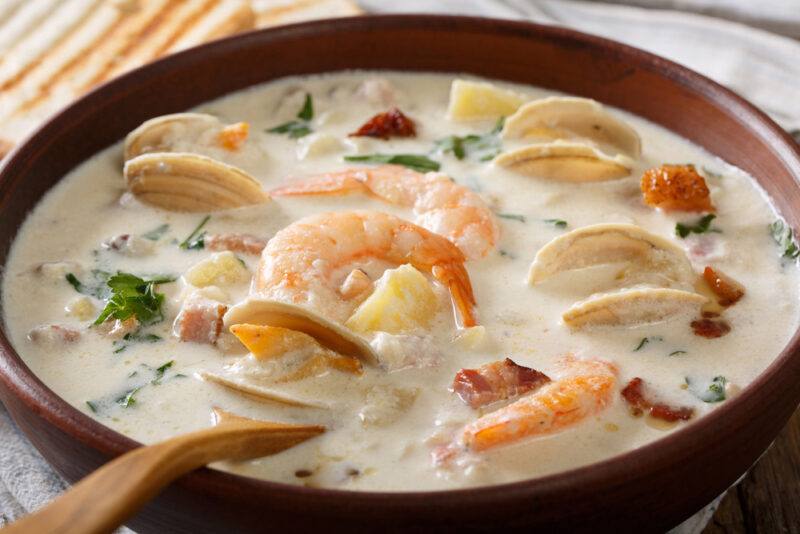 Chowder is another type of thick soup. It's traditionally made with seafood (like the famous clam chowder) or fish. But chowder made with vegetables, poultry, meat, and cheese became very popular as well. Whatever ingredients are used in chowder, this soup is always served creamy and chunky.
To thicken the chowder, milk or cream is used. You can also try crackers, slurry, or a beurre manie instead (more on how to thicken soups with how-to soup tips at the end of this list).
Cream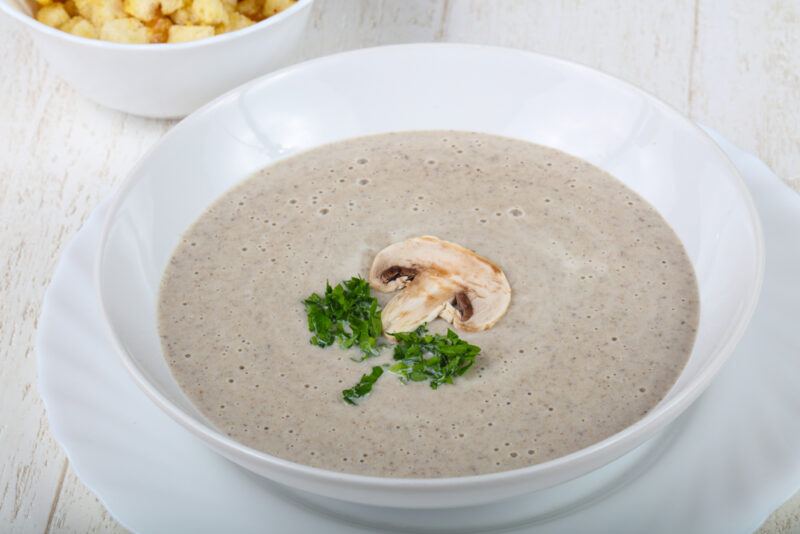 Cream is also a thick soup that is passed or strained. It's usually made from vegetables which are then thickened with bechamel – a white sauce made from flour, butter, and milk. It's usually finished with some types of cream like for instance cream of mushroom, cream of corn, or cream of chicken.
Cream soup's consistency can be likened to that of heavy cream – thick but not too thick. It's also very smooth – there should be no lumps or signs of any graininess.
Velouté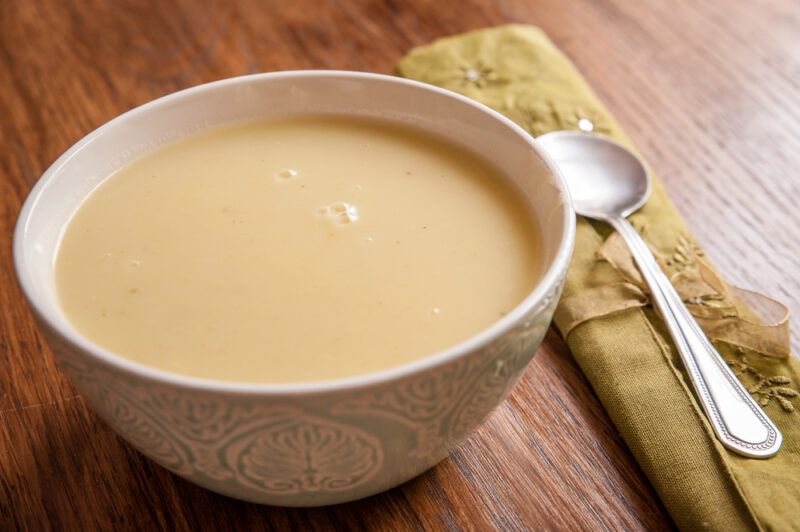 Velouté is another type of thick soup. It can be made from vegetable or chicken stock that is then thickened with a blond roux – a roux that is cooked for approximately 20 minutes until it's golden brown or blond in color, which gives it a nuttier taste.
To differentiate it from cream soup, a liaison is added at the end with velouté. Liaison is used to further thicken the soup and to add richness and a silky texture to it. It's made from a mixture of egg yolks and heavy cream.
Cold soups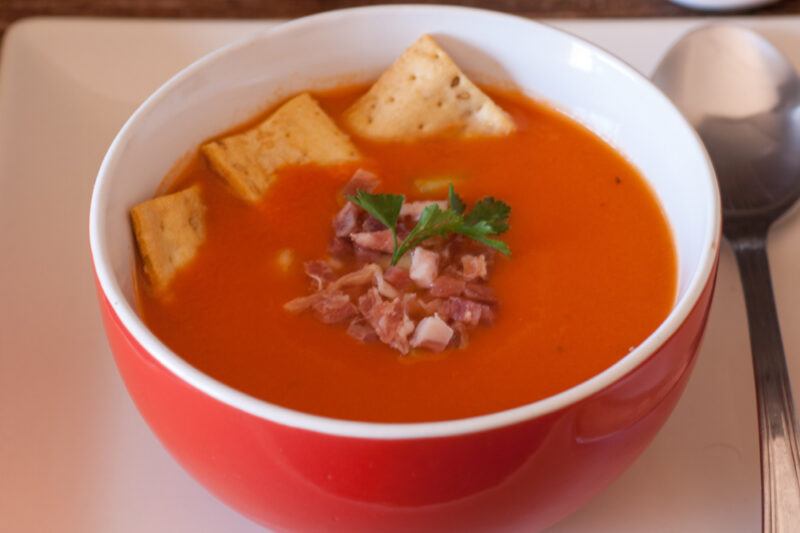 Cold soups as the name suggest are soups that are served cold. Gazpacho is a great example of this soup, it's made from raw and blended vegetables like tomatoes, garlic, cucumber, vinegar, spices, and a drizzle of olive oil. Vichyssoise is also another cold soup. This cold soup is made from chicken stock, leeks, onions, potatoes, and cream.
Cold soups are served cold – not chilled and definitely not hot. This is in order to preserve the ingredient's natural flavor. High temperature tends to bring out a strong aroma that can over empower the other ingredients while the low temperature, on the other hand, tends to dull the flavor of vegetables.
National or Special soups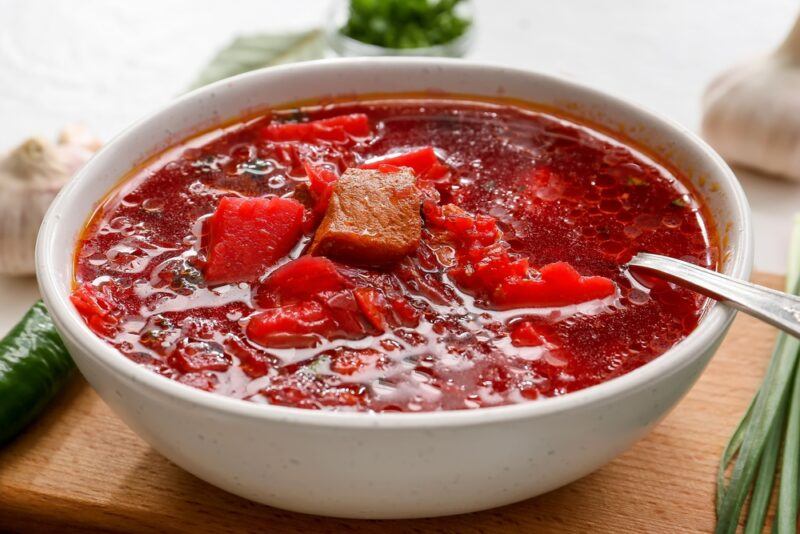 National soups or special soups are soups that are made with unusual ingredients and methods and are known and identified to a particular locality or country. For instance, minestrone for the Italians, oxtail soup for the English, or Olla Podrida for the Spanish.
These specialty soups can be thick or thin. There are no clear defining characteristics as these are a product of local traditions, flavors, and ingredients that also reflects their respective culture. Tom yum soup from Thailand and Borscht from Ukraine are just two of the most popular soups in the world.
How-To Soup Tips
How to boost flavors
When sauteing, take the time to brown the ingredients, there is some chemical reaction happening when you brown food (the Maillard reaction), so give it time to develop flavor.
When using whole spices, dry roast them first in a pan before grinding to ensure you get the most out of their flavor and aroma.
Make sure to use different herbs and spices and don't just rely on salt to season your soup. You'll actually be surprised at how the ingredient's natural flavor becomes more pronounced when you boost them naturally.
How to thicken it
A quick way to thicken soup is to add cornstarch or flour – make a thin slurry by mixing water with a bit of cornstarch or flour and simply add it to your soup and let it simmer for a while.
You can also try beurre manie which is simply a butter and flour paste – just mix equal parts together and add it to your soup like you would a slurry.
Depending on the kind of soup you're making, adding grain like rice, pasta, potatoes, or cream will also thicken it.
How to keep it clear
Now, this seems to be a challenge to some people but to keep your soup clear, you simply have to be gentle with the heat. You want a gentle simmer and not a rolling boil. It will take time, yes, but your soup will be noticeably clearer so it's going to be worth the wait!
Remember, too, to start with cold water.
And yes, don't forget to skim – make sure to remove that foamy stuff that you see on top.
How to puree it
This is very simple if you have a blender, food processor, or immersion blender at home – you can just scoop out any whole herbs and spices, and just blend them one or two cups at a time. Don't rush it, overloading your blender with soup (especially when it's partially hot still), is NOT a good idea!
If you don't have any of these small appliances, then you can just make use of a sieve – mash the soup through a sieve over a bowl or a pot by gently pressing on them with preferably a rubber spatula.
If you have a potato masher, you can start with that and then simply sieve it afterward for a finer texture.
How to add dairy
When you're using milk or cream to thicken your soup or make it, well creamier – remember that to keep it from curdling, you have to add them at the very end.
You have to be mindful of your soup's temperature, too. If it's boiling hot and you add the cream or milk (especially when the dairy is not even room temperature, say it's cold or chilly), then more likely than not, it's going to curdle.
It's best that your soup is barely simmering when you add milk or cream. Better yet you can temper first your dairy with say a couple of ladles of the soup before you add it back into the pot.
Make sure as well to not let your soup boil after you have added the milk or cream.
How to garnish
Soup garnishes come in the forms of garnishes, toppings, and accompaniments. Yes, those pretty stuff that you serve your soups with.
Garnishes like cubed or shredded meats, pasta, or grains are added as part of the soup. They're not just for decor, they are actually part of the soup.
Toppings on the other hand, like fresh herbs, julienne vegetables, sliced nuts, or grated cheese are added just before serving to compliment your soup. Toppings pretty much boost your soup's overall taste and appearance.
And lastly, accompaniments like crackers, breadsticks, corn chips, or pita bread, are added when serving the soup as a, well, accompaniment. They're used to aid you in enjoying the whole experience of eating the soup.
How to freeze it
When making a big batch of soup that is intended for freezing, make sure that you freeze them in individual servings after they have cooled down completely.
Go for smaller freezer bags that will accommodate say 4 cups of soup each. This way, you only thaw enough soups that you actually need.
Label them properly – add the kind of soup and the date that it's best eaten by, which is three months from the day it was made.