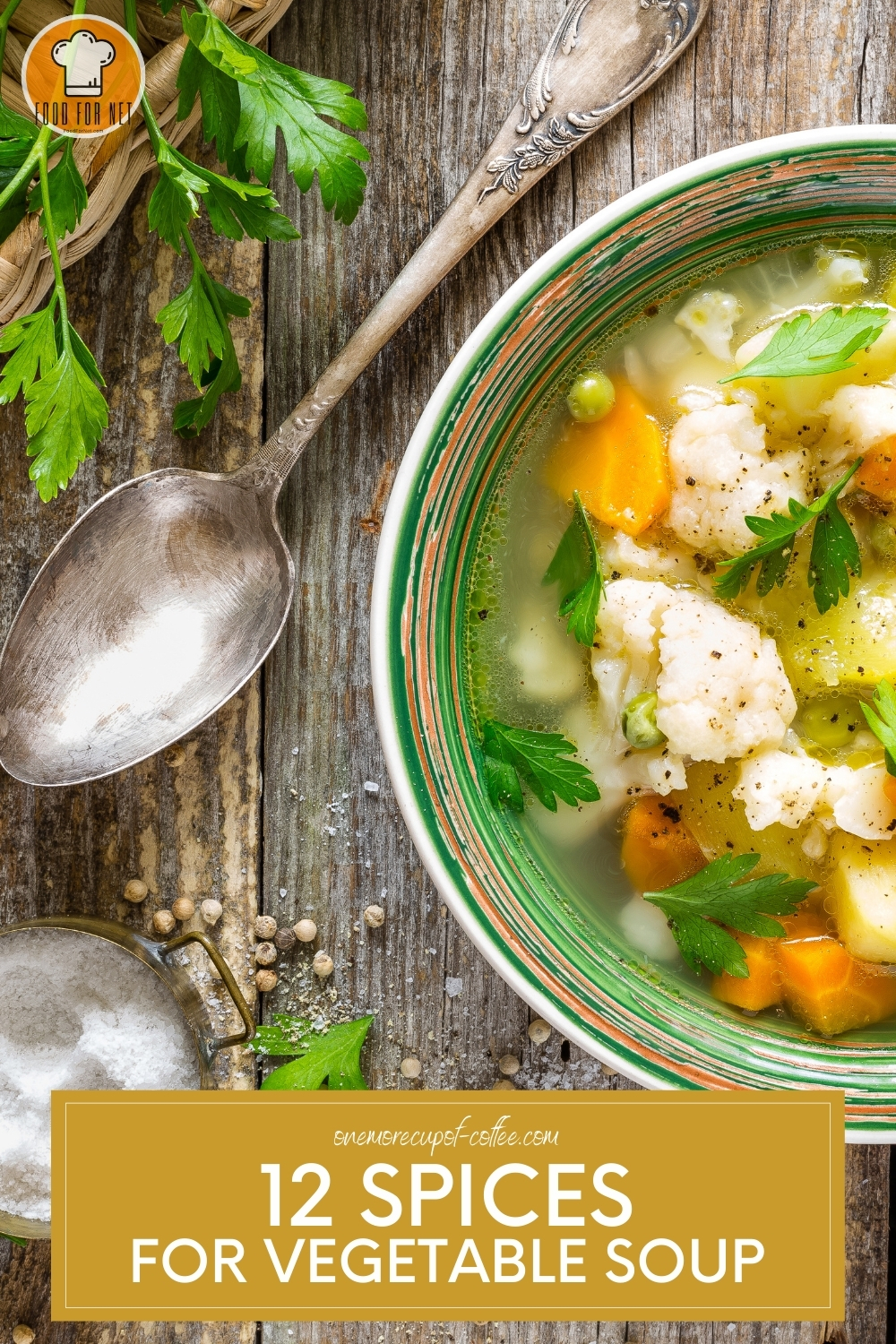 Nothing can set the mood for chilly winter nights like a heartwarming soup can. Make it even healthier and opt for a good vegetable soup. With usually just a few ingredients and spices for vegetable soup, they're super easy to prepare. What's even great about some soup dishes is you can prepare them ahead of time or even cook in big-batch to freeze and eat all winter.
Soups are the best comfort food that will surely make even the coldest nights enjoyable for the family. See the list of spices here that you can try the next time you whipped up yourself a good belly-warming vegetable soup.
Spices for Vegetable Soup
Fenugreek Seeds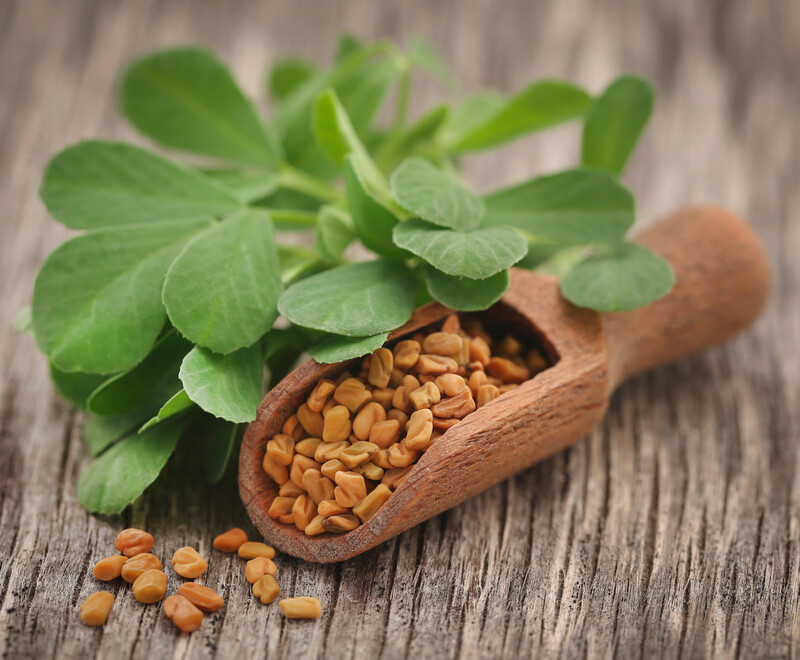 Fenugreek is a plant belonging to the family Fabaceae, with leaves consisting of three small oblong leaflets. It can be used as an herb, spice, or vegetable. Fenugreek seeds are cuboid-shaped, yellowish-brown in color, and are used both in whole and in powdered form.
Fenugreek seeds may start out bitter but it actually has a sweet and nutty taste with notes of maple to it. It has a lot of health benefits. Fenugreek seeds help in milk production in new mothers, maintain blood sugar levels, soothe skin inflammation or injury, and boost libido.
Fenugreek can be the perfect background note in any dish, just like in this beautiful Fenugreek, Carrot and Apple Soup recipe. Just give the fenugreek seeds a good dry roasting for about 20 seconds to reduce its inherent bitterness and to enhance the flavor.
Garam masala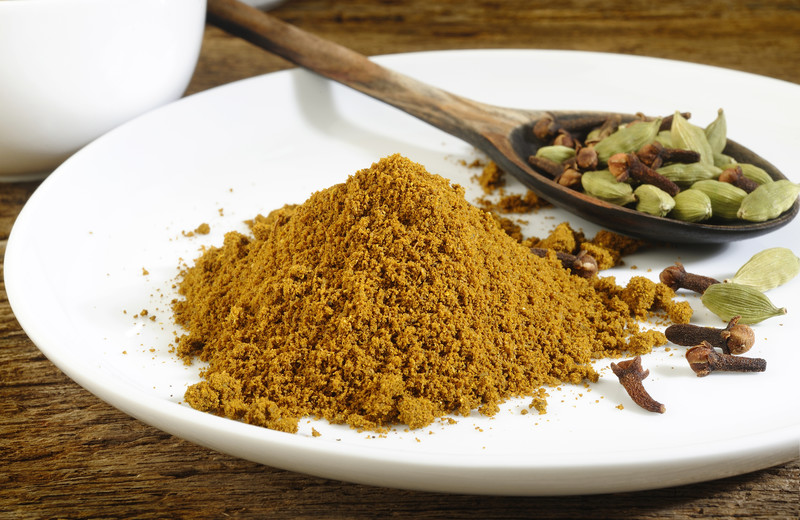 Garam masala is a blend of toasted and ground spices that originates from India. The blend of spices differs depending on the region it was made, a typical Indian version contains fennel, bay leaves, black and white peppercorns, and cloves.
Although garam masala is oftentimes compared to curry powder, it's deeper in color, spicier and sweeter in taste. It adds warmth, floral notes, and heat to dishes. Garam masala helps in fighting diabetes, improving the immune system, aids in preventing cancer, and helps the digestive system.
See this spice in action and try this vegan garam masala carrot soup. This mouth-watering vibrant golden yellow soup is insanely creamy and smooth, definitely a must-try. By using full-fat coconut milk, this soup is absolutely gluten-free and dairy-free. It's also vegetarian and paleo-friendly.
Five Spice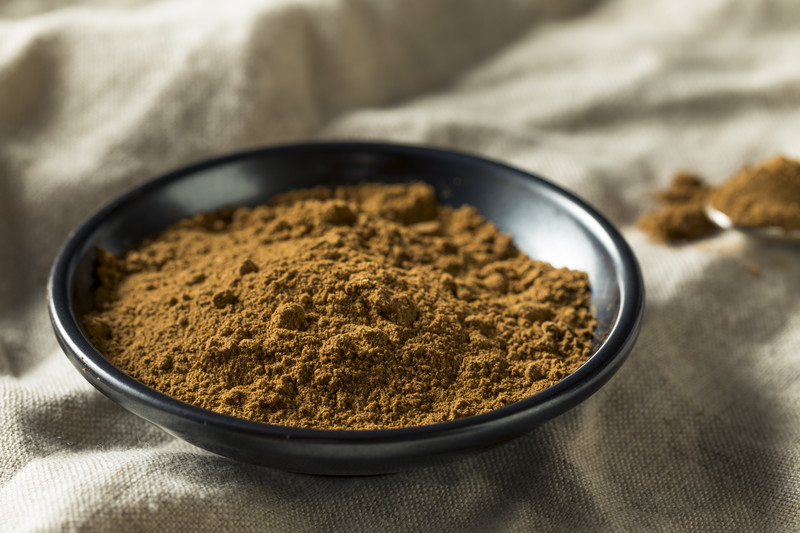 Five-spice powder is a mix of spices that commonly contains star anise, cloves, Chinese cinnamon, Sichuan pepper, and fennel seeds. The five flavors of the spices are sweet, bitter, sour, salty, and pungent and all refer to the 5 traditional Chinese elements.
Five-spice has a distinct licorice-like flavor, sweet and warm flavors, with a hint of peppery note. Because it's a mix of spices, there is also a mix of health benefits including lowering blood sugar, fighting inflammation, relieving nausea, and easing pain.
This vegan, paleo, whole 30, and gluten-free recipe, Five Spice Sweet Potato and Carrot Soup, will surely warm your belly on Winter nights. It's super easy to prepare and looks amazingly good with chili oil. You can also opt to top it with sour cream, yogurt, or chopped almonds.
Sumac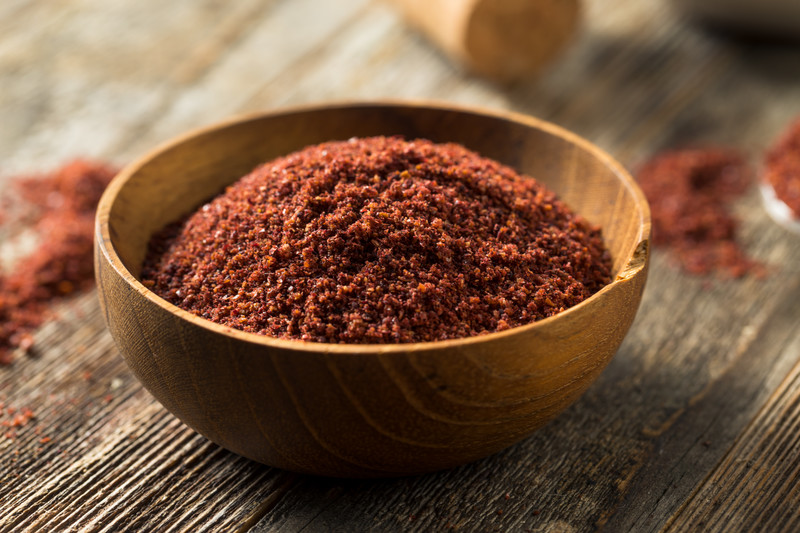 Sumacs are dioecious shrubs and small trees in the family Anacardiaceae. The dried fruits are ground producing a reddish-purple powder that can now be used as a spice. Sumac is one of the most recognizable spices in the Middle East.
It has a pungent tart and lemony flavor. Not only does sumac is rich in antioxidants, but it also helps in lowering blood sugar levels, boost heart health, aids in digestion, and calms muscle aches.
If you're looking for a belly-warmer soup, then this spicy vegetable soup recipe is a must-try for you. See how sumac here works perfectly with the other spices to make such a hearty delicious vegetarian soup.
Poppy Seeds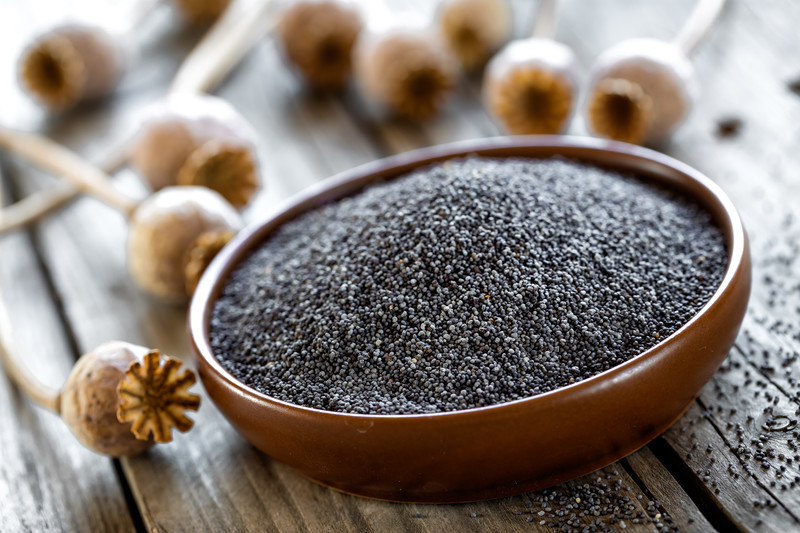 This little kidney-shaped poppy seed is an oilseed obtained from opium. It's less than a millimeter in length and has a pitted surface. It's so tiny, it will take more than 3,000 poppy seeds to make up a gram. It's widely used as spice and decoration for baked goods and pastries.
These poppy seeds taste nutty with a pleasant fruitiness note to it. It's used not just for flavor but to add texture to dishes as well. Poppy seeds are a rich source of magnesium, calcium, and fiber.
Creamy soups are always a welcome treat during winter nights but the addition of poppy seeds just make this Creamy Carrot Soup extra yummy. Try it out and see for yourself how it can easily become your Holiday soup go-to recipe.
Sichuan Peppercorns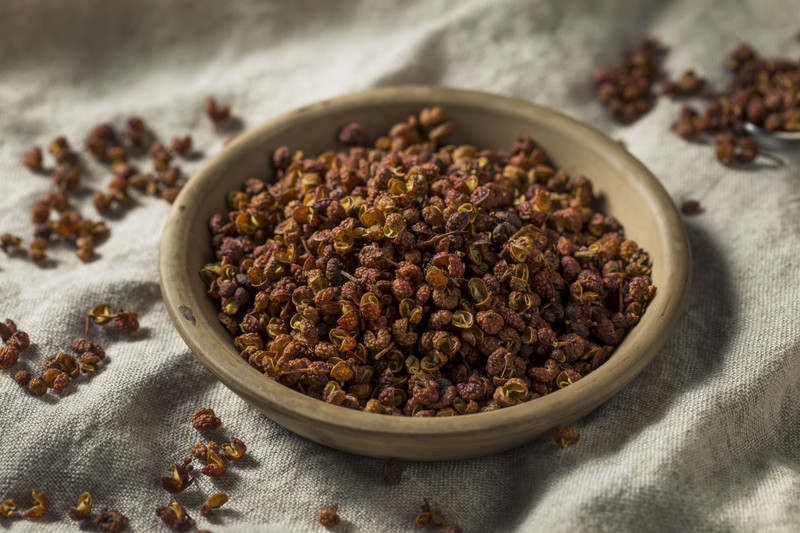 Sichuan pepper, despite its name, is not related to black pepper or chili pepper, it actually belongs to the family Rutaceae which includes citrus and rue. It's a native to the Sichuan province of China, and the signature spice of Sichuan cuisine.
Sichuan pepper has a citrus-like flavor with notes of pine and lavender to it. It also has a numbing effect due to the presence of hydroxy-alpha sanshool. Sichuan pepper is a good source of vitamins, rich in minerals, can stimulate appetite, and can relieve toothache as well.
A heartwarming roasted red pepper soup is always a delight to have at the dinner table and to make it even more interesting, this recipe uses Sichuan peppercorns. Serving it with a five-spice edamame relish makes this soup an absolute treat for sure.
Caraway Seeds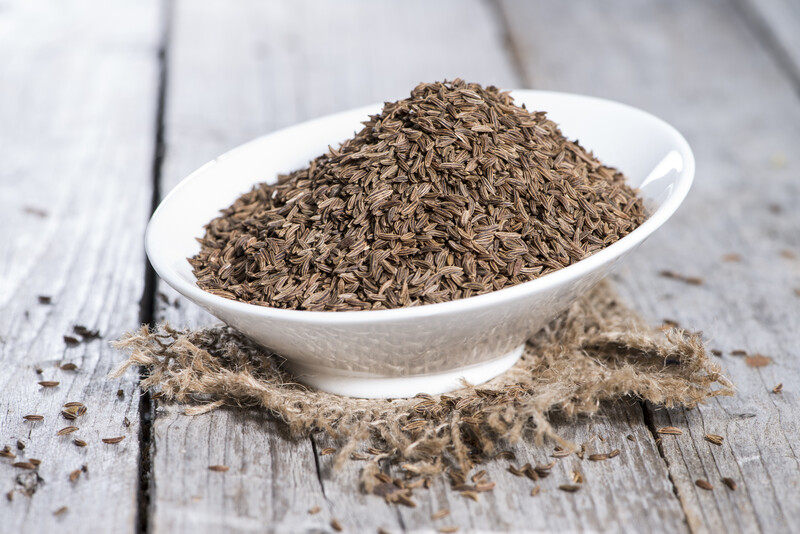 Caraway is a biennial plant in the family Apiaceae and is native to western Asia, Europe, and North Africa. The caraway fruits, commonly called seeds, are crescent-shaped achenes with five pale ridges.
Caraway seeds are highly aromatic with flavor quite reminiscent of anise seeds. It has a somewhat nutty and bitter sharpness taste with a hint of citrusy and peppery note to it. Caraway is rich in fiber and minerals such as iron, copper, magnesium, and calcium. It's also rich in antioxidants.
With just a teaspoon of coarsely ground caraway seeds, this roasted root vegetable soup makes for a satisfying hearty treat during cold nights.
Saffron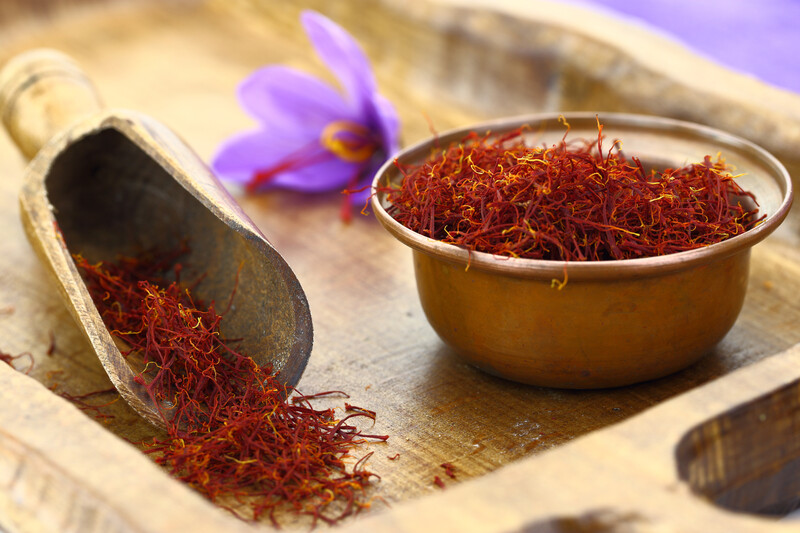 Saffron came from the flower of Saffron crocus. The dried stigma and styles called threads give off a rich golden yellow color. Aside from culinary purposes, saffron is also used in traditional medicine and religious purposes in India.
Saffron has a sweet and hay-like taste with metallic honey and grassy notes to it. It's a good source of antioxidants that can help protect your cells against oxidative stress. Saffron may also improve mood and treat depressive symptoms and may have cancer-fighting properties as well.
This dish is not only vibrant in color but is also a hearty soup packed with all the goodness of vegetables, quinoa, and saffron flavor. You can simply adjust the soup's thickness by adding or omitting a cup of stock depending on your preference.
Cinnamon Stick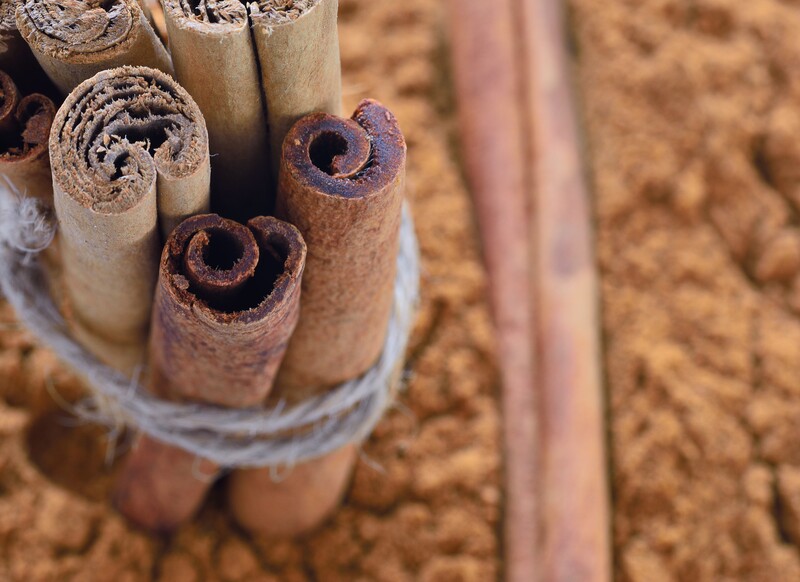 Cinnamon bark is used as a spice primarily for aromatic condiments and flavoring additive. It came from the inner bark of trees belonging to the genus Cinnamomum. These barks when dried curl into rolls or quills, and then cut into 5-10 centimeters in lengths for culinary use.
Cinnamon has a sweet, woody fragrance, and spicy aroma. It's rich in highly potent polyphenol antioxidants, anti-inflammatory properties, and a powerful anti-diabetic effect.
It's great if soup can both look and taste amazing, just like this mouthwatering, vibrant, golden Butternut Squash Soup with Cinnamon. Try it and see how the sweetness of cinnamon compliments the gingerroot's tangy flavor.
Smoked Paprika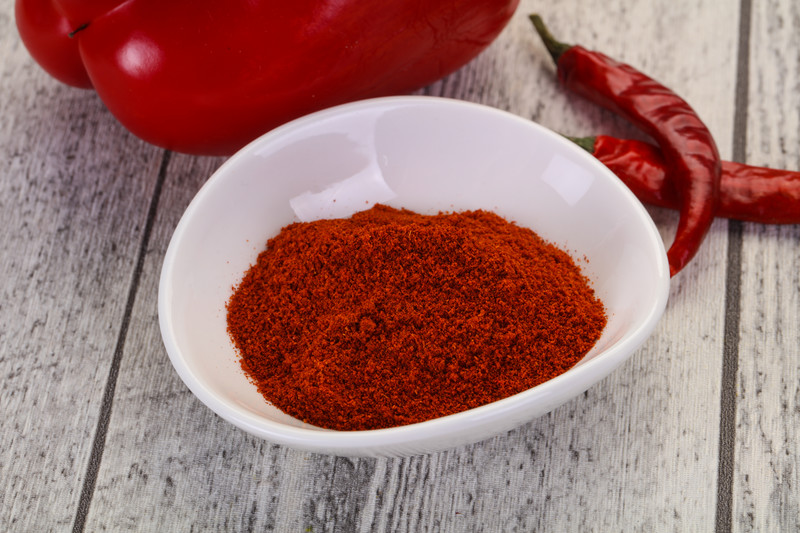 Smoked paprika is derived from the sweeter varieties of Capsicum annuum plant which are milder. It ranges from mild to hot depending on the country it originated from. Carotenoids give it its red, orange, or yellow color.
Paprika generally has a mild, sweet, and sometimes also spicy taste, it can vary depending on the type of pepper used. Paprika is a good source of Vitamin E, antioxidants, and other beneficial compounds. It also contains antibacterial properties that speed up wound healing.
Enjoy this hearty, belly-warming recipe, Red Lentil Soup with Smoked Paprika in a jiffy. In just 30 minutes you can savor the earthy flavor of this plant-based soup seasoned with cumin and smoked paprika.
Ground Ginger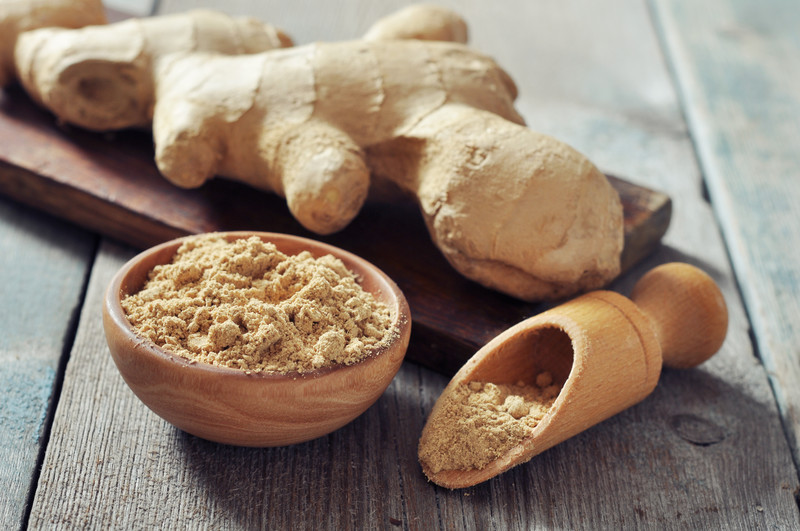 Ground ginger is derived from the ginger root that belongs to the family Zingiberaceae. It's closely related to turmeric and galangal. The ginger root is dried mechanically or naturally under the sun and then ground into powder.
Ground ginger has a very pungent smell, with a warm and spicy taste, and a little hint of sweetness to it. It has a lot of health benefits including anti-inflammatory and antioxidants properties. Ground ginger also lowers cholesterol, aids in digestion, and relieves various aches and pains.
See how ground ginger works its wonders together with cumin in this Spiced Tomato Soup recipe. It's super easy to prepare. Perfect for busy nights, it'll only take 25 minutes to make this soup.
Cumin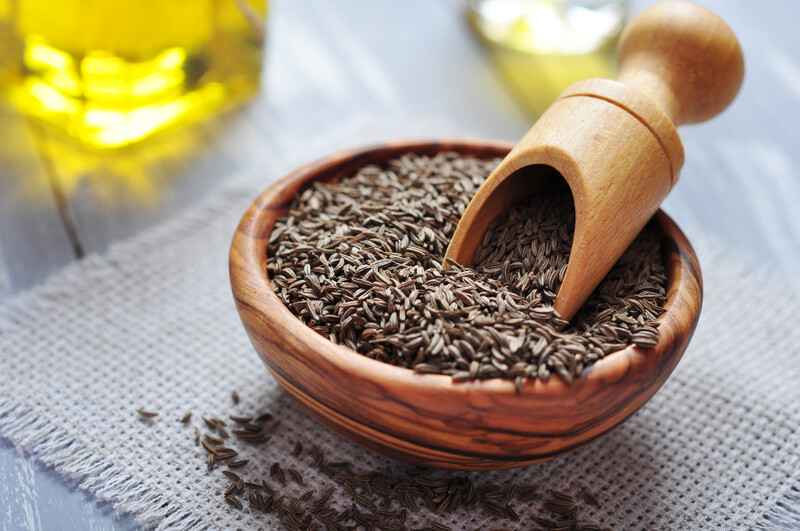 Cumin is a yellow-brown, oblong seed with visible ridges. It came from the aromatic flowering plant belonging to the family of Apiaceae. And although it resembles caraway seed, cumin is visually larger and lighter in color.
Cumin has a slightly hot and earthy flavor and aroma with notes of sweetness and bitterness to it. It's a good source of antioxidants. Cumin also has anti-cancer properties, can help control blood sugar, and can fight bacteria and parasites as well.
This spiced root vegetarian soup demonstrates how cumin makes this the perfect hearty soup for cold winter nights. Just serve simply with a dollop of Greek yogurt.
Related Content