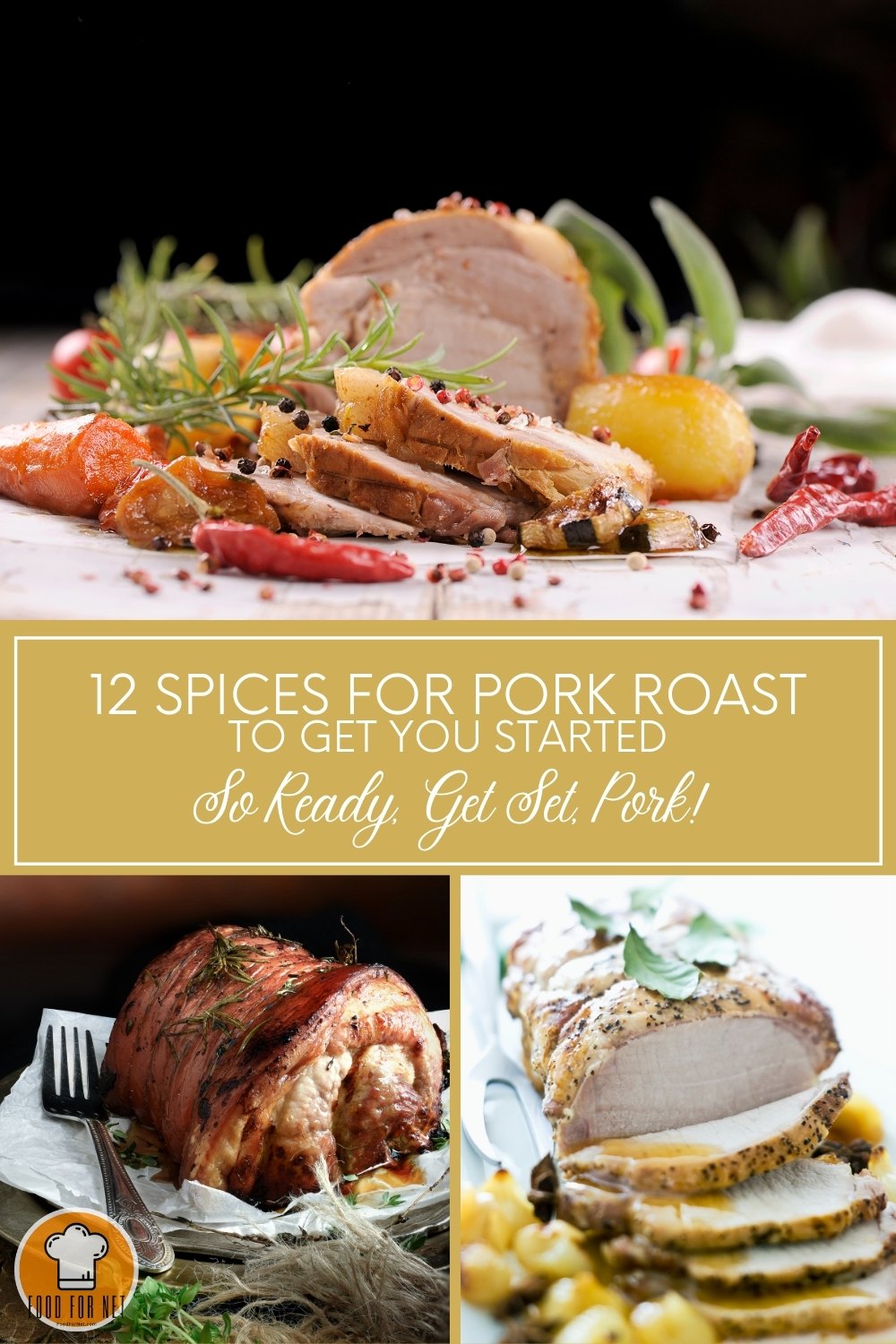 What is so good about pork roast is its versatility. You can go for the basic recipes that are so simple it's perfect when you don't have all day to cook in the kitchen. And yet you can also dote on it and spend as much time infusing all flavors from the spices for pork roast to seep into every meat strand-like in the case of slow-roast pork dishes.
It's quite hard to mess up a basic pork roast recipe – it can go as easy as rubbing your meat with a good mix of spices for pork roast, and then popping it in the oven. Like seriously, that simple! A few tips though:
Make sure you have good quality pork roast (whether it's from your local butcher or from online deliveries), let it sit at room temperature for at least 30 minutes up to an hour before cooking.
If you want to guarantee a crackling skin, dry off the rind before you start cooking (again, make sure it's dry, like really dry). Check also if your pork slab is leveled – give it a good propping with a crumpled foil or if you're cooking with veggies, arrange the veggies underneath in a way that your pork roast is leveled.
And lastly, always, always – let it rest. Give the meat time to reabsorb all its juices, otherwise, those juices will just end up on your cutting board leaving your meat dry. And that's a big no-no in pork roast.
Now the spices for pork roast, like I said it's so versatile, so you can go for the simple salt and pepper combo or go bolder and try some really warm and strong spices. In fact, you may already have spices in your pantry that will work perfectly with pork roast. If not, don't worry just yet because today you can basically get anything you need delivered to your doorsteps with just a few clicks. Need fresh spices? No problem. Run out of fresh herbs? Easy-peasy. You can also buy a ready-mixed spice rub but I assure you, you can make it yourself. It's just a combination of different spices that you simply mix together. While some would involve extra steps like dry roasting or grinding, there are also those that you literally just mix together.
So, are you ready to add something new to your recipe repertoire? Here's a list of 12 spices for pork roast along with pork roast recipes that are super easy (and delicious, of course!) that you'll be inspired to try in a heartbeat.
Spices for Pork Roast
Fennel Seeds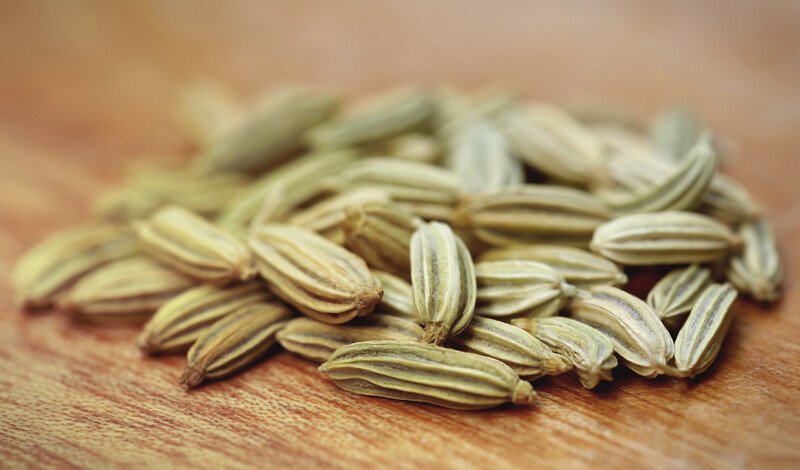 Fennel belongs to the carrot family, its seeds are long, thin, and pale green or brown in color. It has a licorice taste that is slightly sweet. Fennel seeds are actually a good source of antioxidants and other nutrients. It may also contain anti-cancer properties and contribute to a healthy heart.
Fennel seeds and pork pairs amazingly well and this pork roast recipe will prove that. Pork Roast with Crispy Crackling uses a quite simple but really effective pork rub. It's a combo of fennel seeds, salt, and black pepper. Olive oil is used to make sure the rub sticks to the pork. This recipe pretty much proved, too, that you don't need to 'struggle' giving your pork a good and pretty scoring – it turns out you can still have crispy crackling pork skin even if you skipped that part.
Moroccan Seven-Spice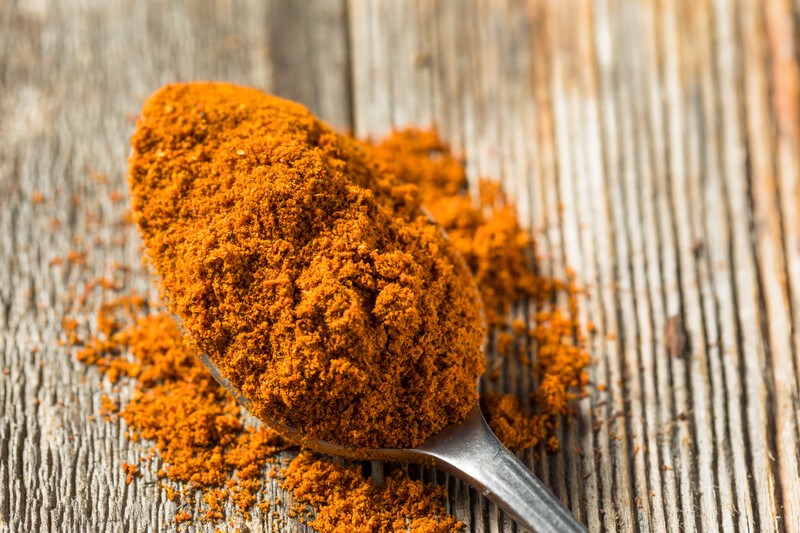 Moroccan seven-spice Is a classic spice blend, a traditional seasoning in Moroccan and Middle Eastern cuisine. It's a mix of warm spices including black pepper, ginger, cinnamon, turmeric, cardamom, clove, and nutmeg. This spice blend is perfect for dry rubs.
Not only is this dish, Slow Roasted Pork Shoulder, succulent and flavorful, it's also very aromatic – all thanks to Moroccan seven spice. The roasted veggies coated with the rendered fat and drippings and caramelized with the honey make for a perfect accompaniment. The roasted lemon on the other hand brings a welcoming freshness to the dish.
Paprika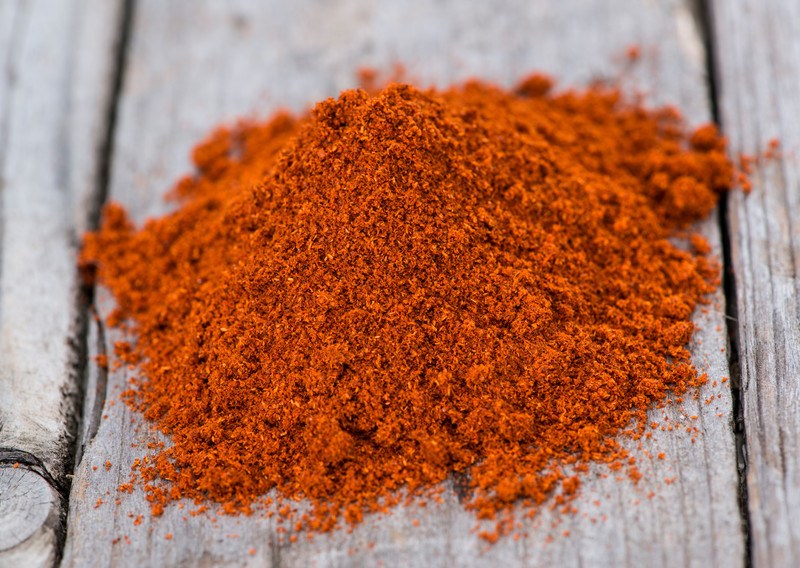 Paprika is a red-colored ground spice. It's made from the dried sweeter varieties fruit of Capsicum annuum. Depending on the peppers used, paprika can vary from mild, sweet, to hot. It's rich in Vitamin E, niacin, and antioxidants. Paprika also has antibacterial properties that help in faster wound healing.
The paprika spice rub here packs the pork with amazing flavors making this dish, Paprika Pork Tenderloin With Roasted Potatoes and Dill Cream, delicious, simple, and elegant. The dill cream really compliments the juicy and tender pork. The roasted potatoes pair great, too, but would personally prefer roasted carrots and asparagus for a side dish.
Garam Masala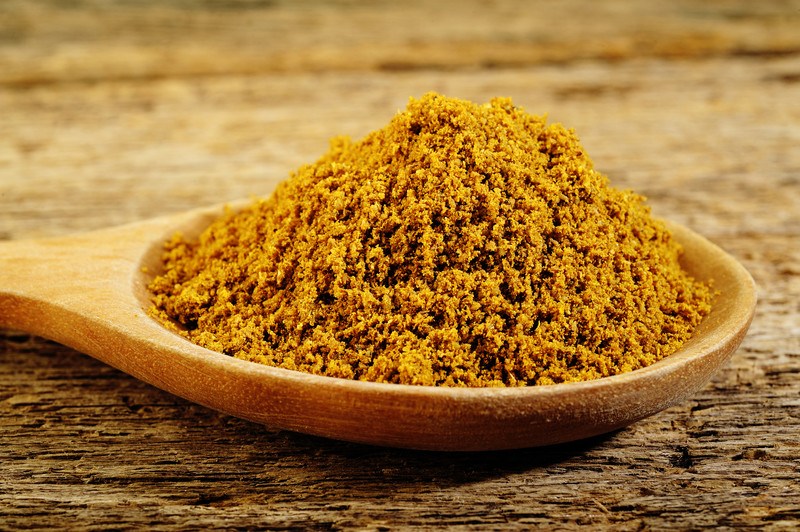 Garam Masala is a spice blend that originates in India and a typical Indian version consists of fennel seeds, bay leaves, cloves, and black and white peppercorns. It's deeper in color, and sweet and spicier in taste when compared to curry powder. Garam Masala helps in improving the immune system, fighting diabetes, and helping the digestive system.
Tandoori Pork Roast because why not, right? Who says Tandoori is only for chicken? This dish uses other spices along with garam masala, so expect nothing but pork packed with awesome flavors! It's amazingly succulent and tender, thanks to yogurt of course. Simply serve with fragrant rice and vegetables.
Garlic Powder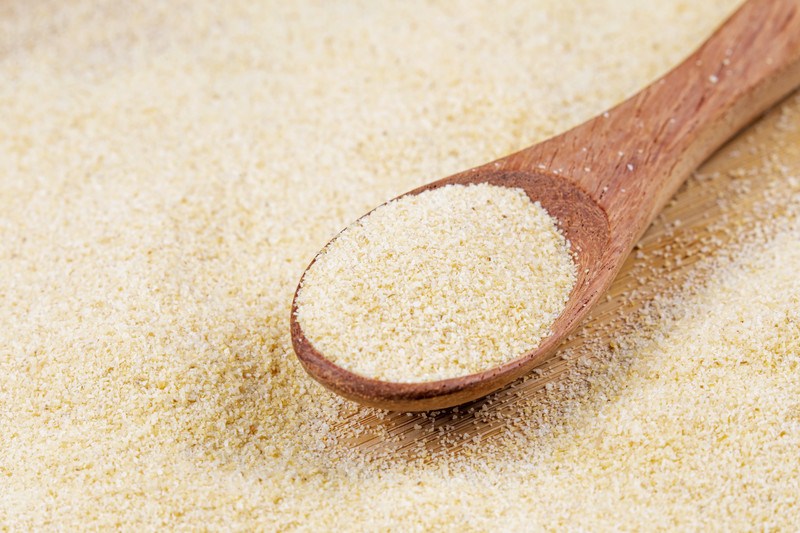 Garlic Powder is derived from dehydrated garlic and is finer in texture when compared to the granulated version. It tastes sweeter and milder than fresh garlic but still enhances food flavor just the same. It's highly nutritious and rich in antioxidants. It also has compounds that reduce blood pressure and improve cholesterol levels.
What is so good about using garlic powder in pork roast recipes is you don't have to worry about having burnt garlic bits – and of course, you also skip the whole peeling and mincing part. This dish, Perfectly Moist Pork Loin, is absolutely an easy and no-mess (Almost! Depending on how tidy you are) recipe. Along with garlic powder, onion powder is used plus salt and pepper. The dry rub is then applied liberally on to pork loin with the help of olive oil, popped in the oven, and that's it!
Cajun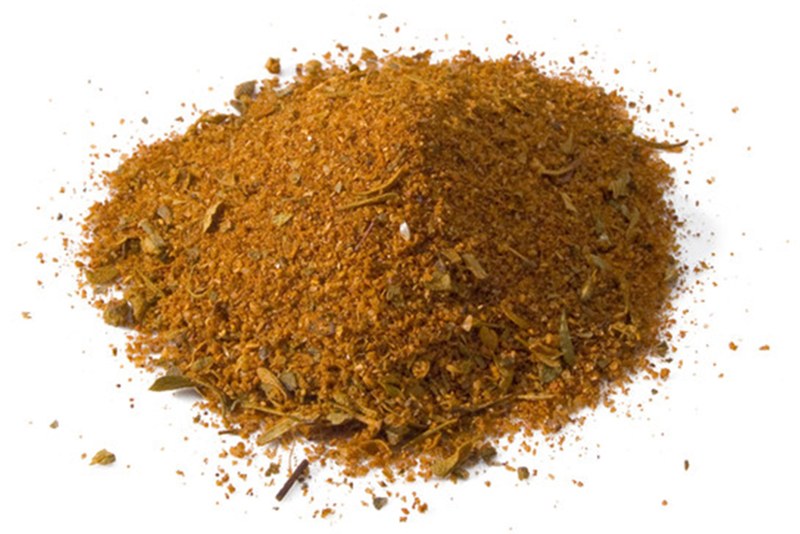 Cajun is also a spice blend that is originally from Louisiana. It usually consists of paprika, white pepper, cayenne, garlic powder, oregano, and salt. It's a spicy blend with subtle earthiness and smokiness to it. And because it's a blend of different spices, the health benefits range from easing inflammation to preventing constipation.
For an easy and Cajun-spiced pork dish, try this Cajun Pork Tenderloin. It's super simple to make and with just 4 ingredients you can enjoy delicious, tender, and juicy meat in less than an hour. Serve it with some green salad with a simple dressing and a good bottle of Chardonnay – you are then all set for a laid back, hassle-free, and wonderful dinner. Check out our wine pairing suggestions for more ideas if you're not the Chardonnay type.
Chili Powder

Chili powder is a red-colored spice from one or more varieties of dried chili peppers, sometimes other spices like cumin, garlic powder, onion powder, or salt are added to the spice blend. It's the addition of aromatic and savory spices that gives it that Tex-Mex flavor. Chili powder can aid in weight loss, help the heart, and fight inflammation.
If you're craving some Mexican Flavor, try this Mexican Spice Rubbed Pork Roast. The rub is a mix of chili powder and some really pungent spices but it totally works. After trying it once, you may add more chili powder or perhaps a dash of cayenne pepper flakes if you're into spicy food. But the recipe itself is quite perfect as is, especially if you're dining with people who are a little sensitive to the spicy heat.
Five-Spice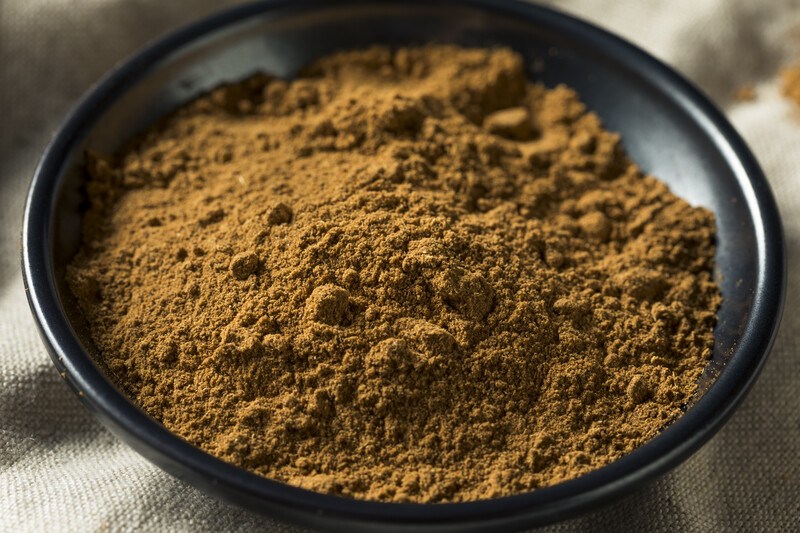 Five-spice is another spice blend. It usually contains star anise, cinnamon, cloves, fennel seeds, and Sichuan pepper that represents the five traditional Chinese elements of sweet, bitter, sour, salty, and pungent. Five-spice helps in lowering blood sugar, relieving nausea, easing pain, and fighting inflammation.
Feeling a little bit experimental? Try Coffee and Five-Spice Roast Pork! Yes, basically ground coffee and five-spice pork rub. This warming and aromatic spice blend balance perfectly with the earthy and bitter flavor of the coffee. Even the gravy from the pork drippings tastes different! And of course, the beautiful and sweet roasted carrots simply complete the dish.
Onion Powder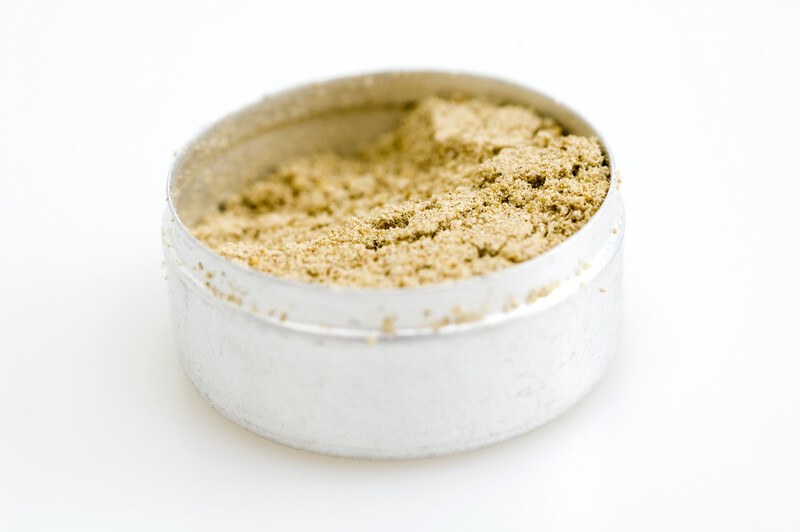 Onion powder is the ground form of dehydrated onion, it's a lot finer than a granulated onion. Onion salt on the other hand is onion powder mixed with salt and an anti-caking agent. Onion powder has a somewhat sweet and sharp taste but less pungent than the fresh ones. It's rich in nutrients that can help with heart problems, constipation, and osteoporosis.
This Herb-Rubbed Pork Roast recipe used onion powder among its spice mix. And oftentimes if you see garlic powder, there's a good chance you also have garlic powder in there. These two really compliments each other and suffice to say they're the perfect pairing. You hardly see one without the other. For this dish, in particular, onion powder does add sweet and savory flavor to the pork loin.
Coriander Seeds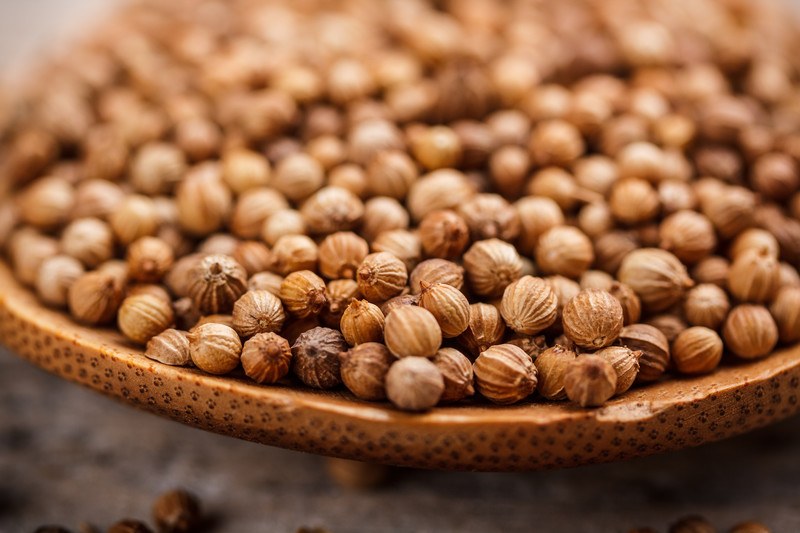 Coriander seeds are the seeds of coriander, also known as cilantro or Chinese parsley. You can sometimes find it in ground form but it tends to lose its flavor quickly unlike the whole seeds – which you can just ground if needed. It has an earthy, tart, and sweet flavor, with citrusy notes and a sweet aroma. It's a good source of copper, zinc, and iron plus other minerals that are good for the heart.
The toasted spices alone for this dish, Roasted Pork Shoulder with Sage and Coriander, will already leave your kitchen smelling delicious. But you'll have to be patient since the recipe calls for some serious marinating. It's only a matter of waiting, the rub itself is of course super simple. You just want to give it as much time as possible (according to Martha, up to 3 days!) to absorb all the flavors. It's going to be worth the wait, that's for sure!
Black Pepper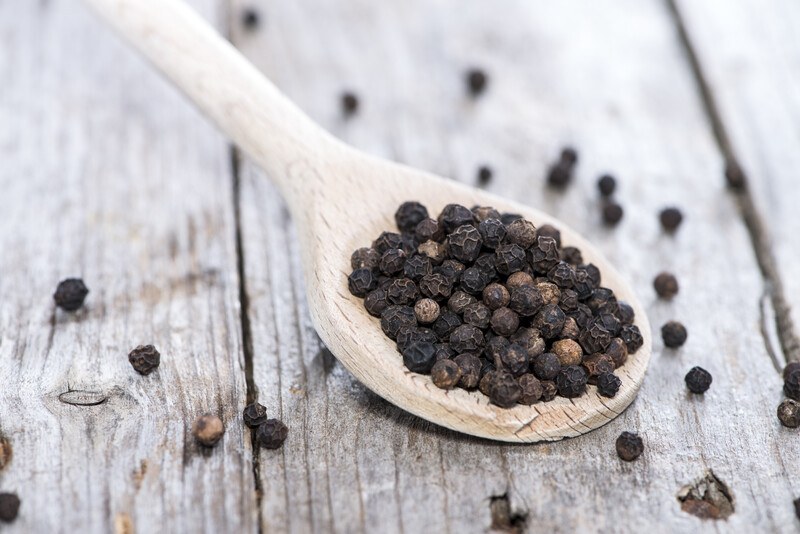 Black Pepper is the dried unripe drupe of a pepper plant. Its spicy heat, especially when cracked, comes from the piperine from the seed itself. Its citrusy, woody and floral notes come from the outer fruit layer which contains organic compounds. Black pepper is rich in antioxidants and has anti-inflammatory properties.
You can't go wrong with the basic salt and pepper – but add garlic and onion powder plus paprika to the mix and this Sunday Pork Roast can easily become your go-to pork roast recipe! It's a complete meal with all the veggies – baby carrots and baby red potatoes, this recipe can practically feed a whole family. Instructions are also added on how to cook it in a slow cooker or electric pressure cooker aside from the classic oven braise so you may want to try that, too.
Cumin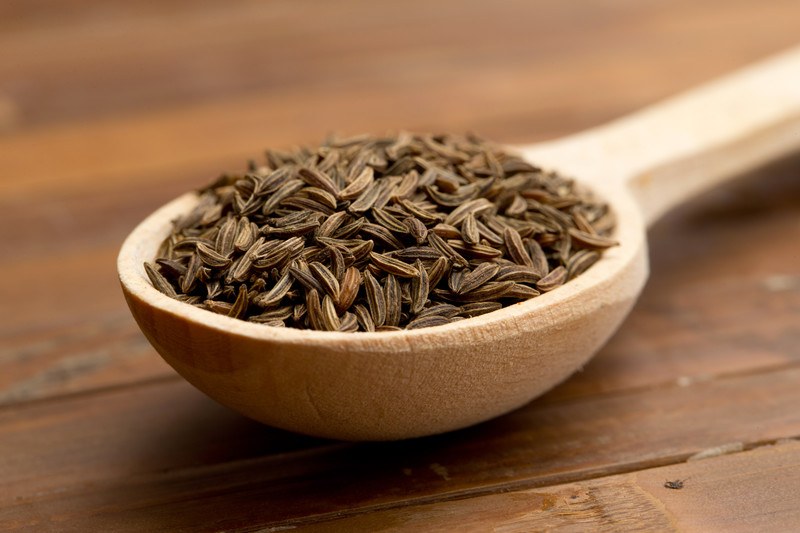 Cumin is the dried seed of a plant called Cuminum cyminum that belongs to the parsley family. It actually closely resembles caraway seeds. Cumin has a warm, earthy flavor with a very distinct aroma with hints of sweetness and bitterness. It aids in digestion and a good source of iron and other beneficial plant compounds.
See cumin in action when paired with pork in this Cumin and Ginger Rubbed Pork Tenderloin recipe. The spice blend is fairly simple but more than enough to bring this piece of meat to life. When cooked to perfection, you will end up with really juicy and tender pork – just remember to sear it properly, and don't hesitate to use a thermometer if you're having second thoughts about its doneness.
Related Content