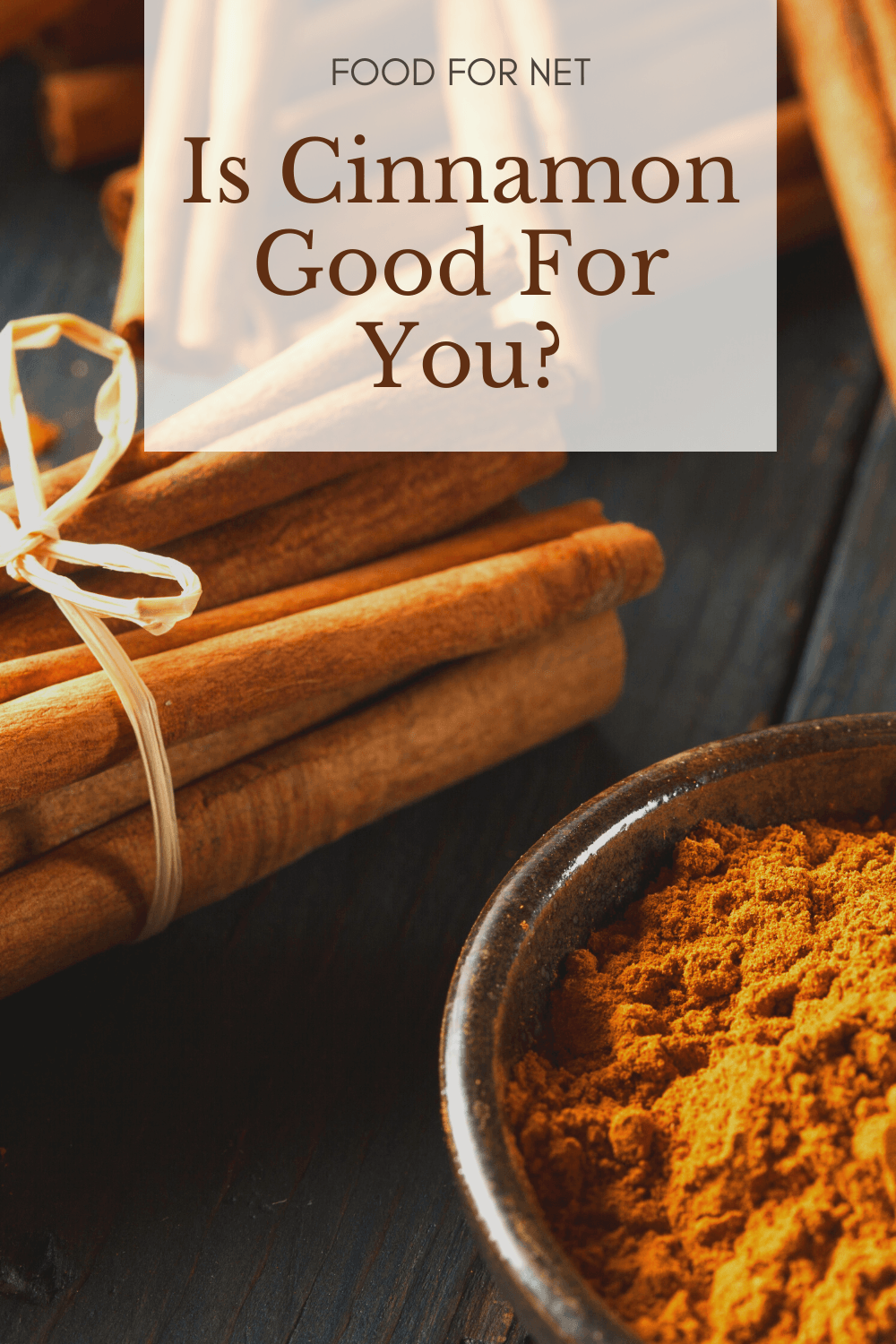 Cinnamon is a humble spice, often used to give our baking a delicious flavor. Yet, the spice also has a long history in traditional medicine. So, is cinnamon good for you? Is it a powerful ingredient that could promote your health or did traditional medicine get it wrong?
You probably already have some idea of the answer here.
Just like turmeric, ginger, and other spices, cinnamon is often touted for its health benefits. So, in this post, we're taking a close look at the health claims that surround cinnamon, including the benefits that the spice offers, the risks, and how much you should be consuming.
Is Cinnamon Good For You?
Types Of Cinnamon
The Benefits Of Cinnamon
The Health Risks Of Cinnamon
How Much Cinnamon Should You Use?
What About Cinnamon Supplements?
Ways To Use Cinnamon
Final Thoughts
Types Of Cinnamon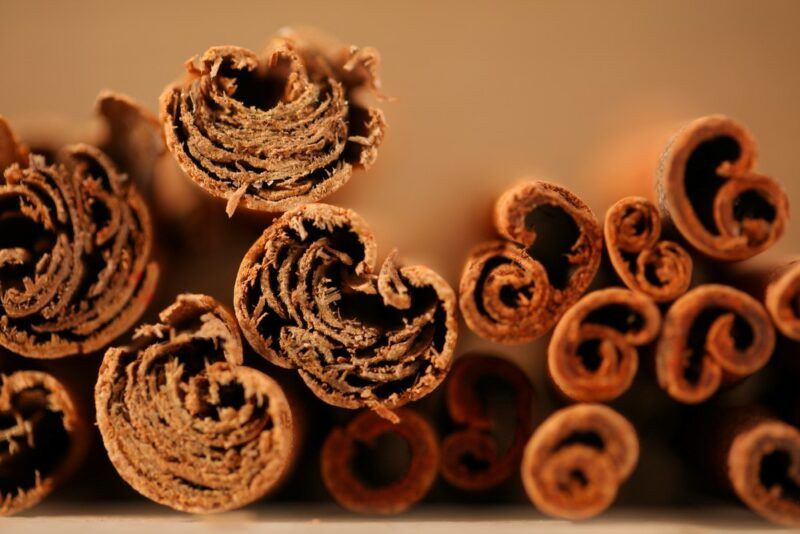 Cinnamon is produced from the inner bark of Cinnamomum trees. This bark is initially light brown and it becomes darker as it dries.
Interestingly, cinnamon isn't all the same. The spice can actually come from four different species of tree. The most well-known trees are Cinnamon verum and Cinnamon cassia. These produce Ceylon cinnamon and Cassia cinnamon, respectively.
Cassia cinnamon is the type that you'll often find that the grocery store. It tends to be sweet without much spiciness at all.
Then there's Ceylon cinnamon, which is also called true cinnamon. It has a softer texture than Cassia cinnamon. The flavor is different too, as Ceylon cinnamon isn't very sweet – featuring savory and herbal notes instead.
These two types are similar, offering most of the same health benefits. But, they're not identical.
The main difference is a compound called coumarin. Coumarin levels are almost undetectable in Ceylon cinnamon, while coumarin makes up roughly 1% of Cassia cinnamon. Coumarin is a problem, as it's been linked to cancer, along with damage to your lungs and kidneys.
Because Cassia cinnamon contains so much coumarin, you can easily go over the tolerable daily limit just by regular cinnamon use. This makes Ceylon cinnamon the best choice in most situations.
And, if you're going to increase your cinnamon intake to look for health benefits – then Ceylon cinnamon is a must.
How To Find Ceylon Cinnamon
If you're buying cinnamon sticks, Ceylon cinnamon is easy to spot. This type looks like it has many layers and is much softer, while Cassia cinnamon tends to be a single piece of bark that has been curled.
However, the two types look almost identical in powder form.
To tell the difference, you'll need to look at the label. Any Ceylon cinnamon product should be labeled as such. If the package doesn't tell you the type of cinnamon, then you're looking at Cassia cinnamon.
Price can be helpful too. Ceylon cinnamon tends to be more expensive.
Of course, you should always focus on a reliable brand. Some companies may try to mislead customers by mislabeling their products. Others may include a mix of Cassia and Ceylon cinnamon to make the expensive stuff stretch further.
Look for brands that you trust, ones that consistently produce good products. These will give you the best cinnamon.
The Benefits Of Cinnamon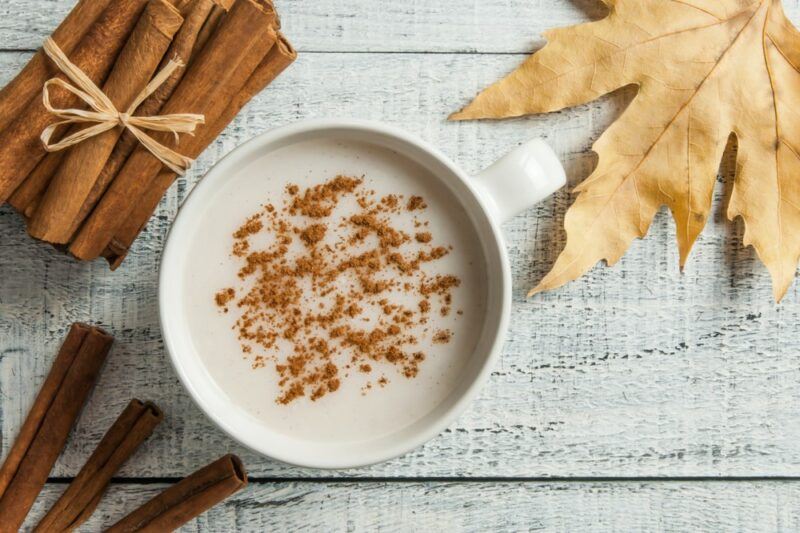 Spices are a concentrated source of plant-based compounds – so most have been linked to some health benefits. Cinnamon, however, is the standout spice. It's been researched more heavily than most others and could improve your health in a variety of ways.
The spice even has a long history in traditional medicine. That's another indication of just how powerful it is.
May Help With Diabetes Management
Cinnamon is most famous for its potential diabetes benefits. It may help to decrease your blood sugar levels, making diabetes easier to manage.
There are even multiple mechanisms by which cinnamon can help with blood sugar levels, like decreasing the glucose that enters your bloodstream and increasing the rate that glucose enters your cells.
Not surprisingly, research into cinnamon and diabetes isn't clear cut. Many studies have shown benefits, while some have failed to do so. Cinnamon might even help with blood sugar for some people and not for others, so you'll need to experiment to see what the effects are for you.
One important note – cinnamon isn't an alternative to diabetes treatment or whatever medication you're meant to be taking. It's best seen as a complementary approach, something you use as well as what your doctor has recommended.
A Source Of Antioxidants
Not surprisingly, cinnamon is rich in antioxidants too. It even scores higher than most other spices, which is impressive.
Antioxidants are important. They help to fight free radicals in the body, improving your health and decreasing disease risk in the process. Most of these benefits come from a diet full of antioxidant rich foods, including cinnamon. Antioxidant supplements, on the other hand, are much less powerful than you might expect.
Decreases Inflammation
Cinnamon can lower levels of inflammation too, an equally important effect.
Inflammation itself is a natural process. It's how our bodies defend themselves and repair tissue. However, persistent long-term inflammation does more harm than good. This type of chronic inflammation is thought to be a key factor in many diseases.
Diets rich in anti-inflammatory foods, including cinnamon, are the most powerful way to keep your inflammation levels in check. These same foods offer plenty of antioxidants and important nutrients too, making them even more potent.
Might Decrease Cancer Risk
Some evidence suggests that cinnamon extracts can have a cancer protective effect. Compounds from cinnamon might decrease cancer cell growth, partly through antioxidant responses.
Of course, cancer research is always tricky. Cause and effect relationships are difficult, if not impossible, to prove. That's why most of the evidence for cinnamon's effects on cancer have come from animal or test tube studies.
Still, there's no need to wait for more evidence. Regardless of whether cinnamon helps with cancer or not, it has plenty of benefits and tastes delicious too. What more do you need to know?
May Help With Other Diseases
Research has also suggested other benefits for the compounds in cinnamon or cinnamon itself. For example, a compound in cinnamon is being studied for its ability to fight the tau tangles that form as part of Alzheimer's disease. If the compound performs well, cinnamon might play a role in future Alzheimer's treatment.
Similarly, cinnamon is being tested for its role in fighting HIV.
Such research often uses concentrated compounds, so you wouldn't see the same benefits by simply including cinnamon in your diet. Still, the interest in cinnamon shows that there's much more to the spice than meets the eye.
The Health Risks Of Cinnamon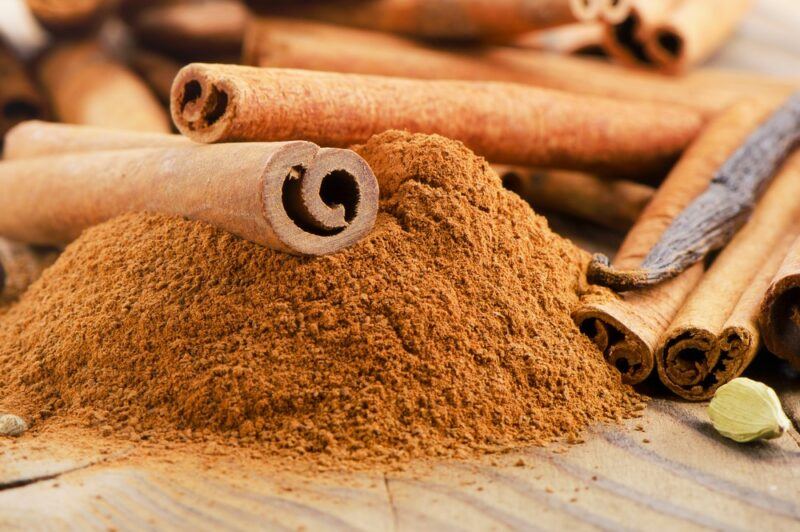 The first problem with cinnamon is the coumarin that we mentioned earlier. Thankfully, this is mostly present in Cassia cinnamon, so you can avoid it by using Ceylon cinnamon instead.
Blood Sugar Impacts
Cinnamon's ability to decrease your blood sugar is helpful for diabetics, but this effect isn't always a good thing. After all, you don't want your blood sugar levels dropping down too low either. Symptoms can include lightheadedness, feeling weak, blurred vision, and more.
Diabetics will need to pay close attention to the blood sugar effect, as medication for diabetes also aims to lower blood sugar. The combination of the two could drop your blood sugar levels down too far, too quickly.
How Much Cinnamon Should You Use?
Studies of cinnamon have shown mixed results, so we still don't know the ideal amount of cinnamon for health. Right now, somewhere from 1 to 6 grams seems to be optimal. That's somewhere from half a teaspoon per day to a full 3 teaspoons.
Even 3 teaspoons isn't an excessive amount to use in a day. Still, you might need to get a little creative, as you won't be eating cinnamon-flavored baking every day.
What About Cinnamon Supplements?
Cinnamon supplements are an easy way to increase your cinnamon intake. You get your daily dose of cinnamon in a single capsule, without needing to try and fit cinnamon into your meals at all.
The idea is perfect if you don't like the taste of cinnamon or if you don't cook very often.
Still, it's always better to use whole foods and fresh spices when you can. This way you're getting plenty of other beneficial compounds at the same time.
Experts advise against capsules anyway. There isn't enough evidence about large doses of cinnamon, particularly not in capsule form. Sticking to the spice is a safer option.
Plus, the supplement industry is notoriously under-regulated. Companies are responsible for testing their own products and making sure that they're safe. Some cut corners. Others use misleading labels.
You can never be sure that your supplement contains what the label suggests. Even if it does, there might be additives or contamination that you're unaware of. Why take the risk, when cinnamon itself is so easy to find?
There's also the chance that your supplement contains high levels of coumarin. This could quickly lead to health problems, especially if you're using the supplements every day.
Ways To Use Cinnamon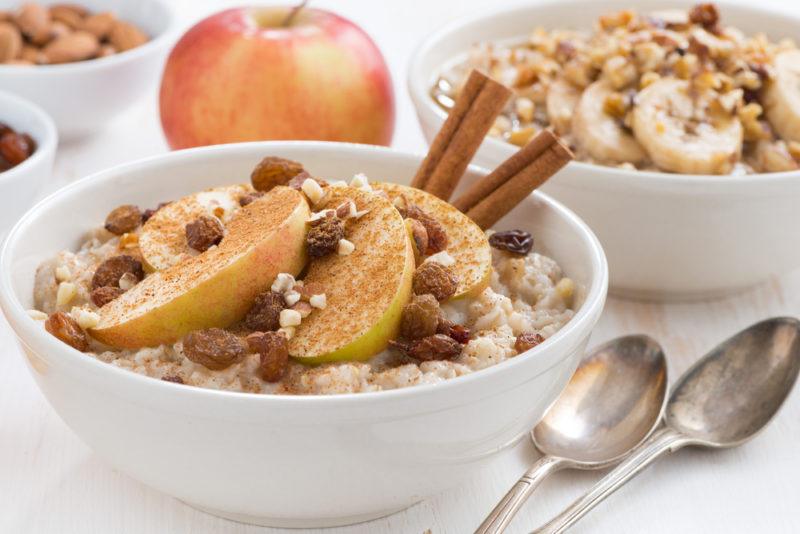 You probably already use cinnamon regularly. It's a popular ingredient in baking (you can even make keto cinnamon bread), in some hot drinks, or scattered across your oatmeal.
Still, if you're looking for health benefits, you'll need to be slightly cautious in how you use cinnamon. Increasing your cinnamon intake by eating more baked goods isn't going to improve your health much.
Instead, you'll need to look for healthy cinnamon-containing foods and drinks. Chai tea is a fantastic example, as gives you the benefits of black tea, along with a variety of other spices.
You could also try turmeric milk. This is a hot drink that relies on plant-based milk and turmeric. It's mostly used as a way to get more turmeric, but you can easily add cinnamon to the drink as well.
For those that enjoy the flavor of the spice, cinnamon whiskey is another option. Of course, cinnamon whiskey won't provide the same health benefits as drinks like chai tea.
Final Thoughts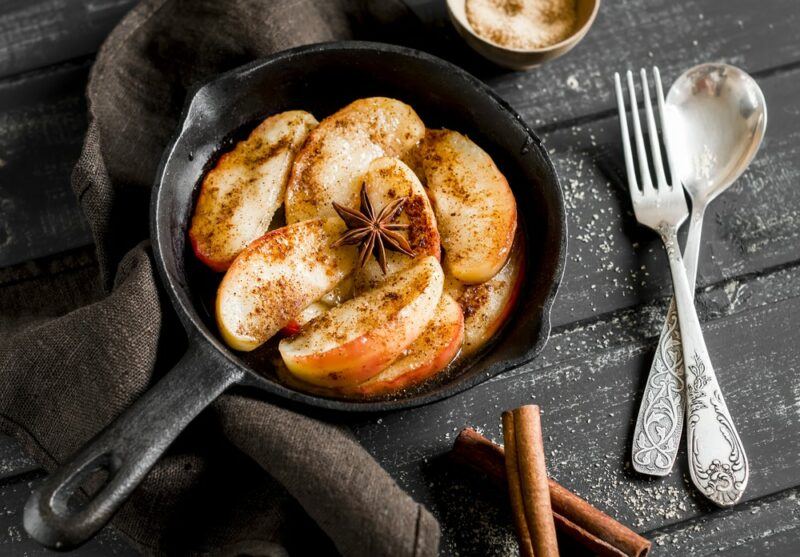 Cinnamon contains many important compounds, including antioxidants, anti-inflammatory compounds, and more. It has also been linked directly to health benefits, such as the ability to decrease blood sugar levels.
Still, as with most spices, there's much we don't know. Studies have often been conducted in animals instead of humans and those that look at humans have shown mixed results. Right now, it's not even clear whether cinnamon directly impacts human health and, if it does, what the best dose is.
Those issues don't mean that you should avoid cinnamon. Far from it. Cinnamon has been part of our diets for a long time and is clearly safe, particularly if you rely on Ceylon cinnamon. It may improve your health and even if it doesn't, the spice is still delicious and isn't likely to cause harm.
Frequently Asked Questions
Does Cinnamon Have Any Calories?
Cinnamon does contain some calories, but the calorie content is incredibly low. In fact, a teaspoon of cinnamon contains just 6 calories.
Does Cinnamon Go Bad?
Spices last a very long time – almost indefinitely, as long as you keep them out of the damp. However, spices do lose their potency over time, leading to reduced scent and flavor.
As a result, you can still use cinnamon after a year or two. Doing so doesn't come with any risks. But, you'll need to increase the amount of cinnamon you use to account for the flavor loss.
Can You Eat Cinnamon Sticks?
Cinnamon is most often used as a spice for flavoring, but you can actually eat the stick itself. Some people simply chew on the stick, while others break off individual pieces and chew these.
You're still ingesting some cinnamon and will get the benefits discussed in this article. However, cinnamon sticks are woody, so they're not a very pleasant way to use cinnamon.
You'll also need to be careful about quantities, particularly if you're focusing on Cassia cinnamon. In fact, if you're chewing cinnamon sticks, it's best to avoid Cassia cinnamon. Stick with Ceylon instead. It's much safer.
Is Cinnamon Safe During Pregnancy?
Moderate cinnamon intakes, the amounts that most of us use in our food anyway, are safe during pregnancy. However, larger amounts come with risks.
It's essential to consult your doctor before using cinnamon supplements or consuming multiple teaspoons of cinnamon per day. This way you know about any risks and can find the right dose for you.
Does Cinnamon Break A Fast?
Cinnamon won't normally break a fast, as the calorie content is so low. This is why some people drink coffee with cinnamon while they're intermittent fasting.
One exception is a pure water fast. Here you're normally trying to avoid all calories, so even cinnamon is off the table.
Also remember that calories do add up. So, while cinnamon on its own won't break a fast, having multiple spices at the same time may.