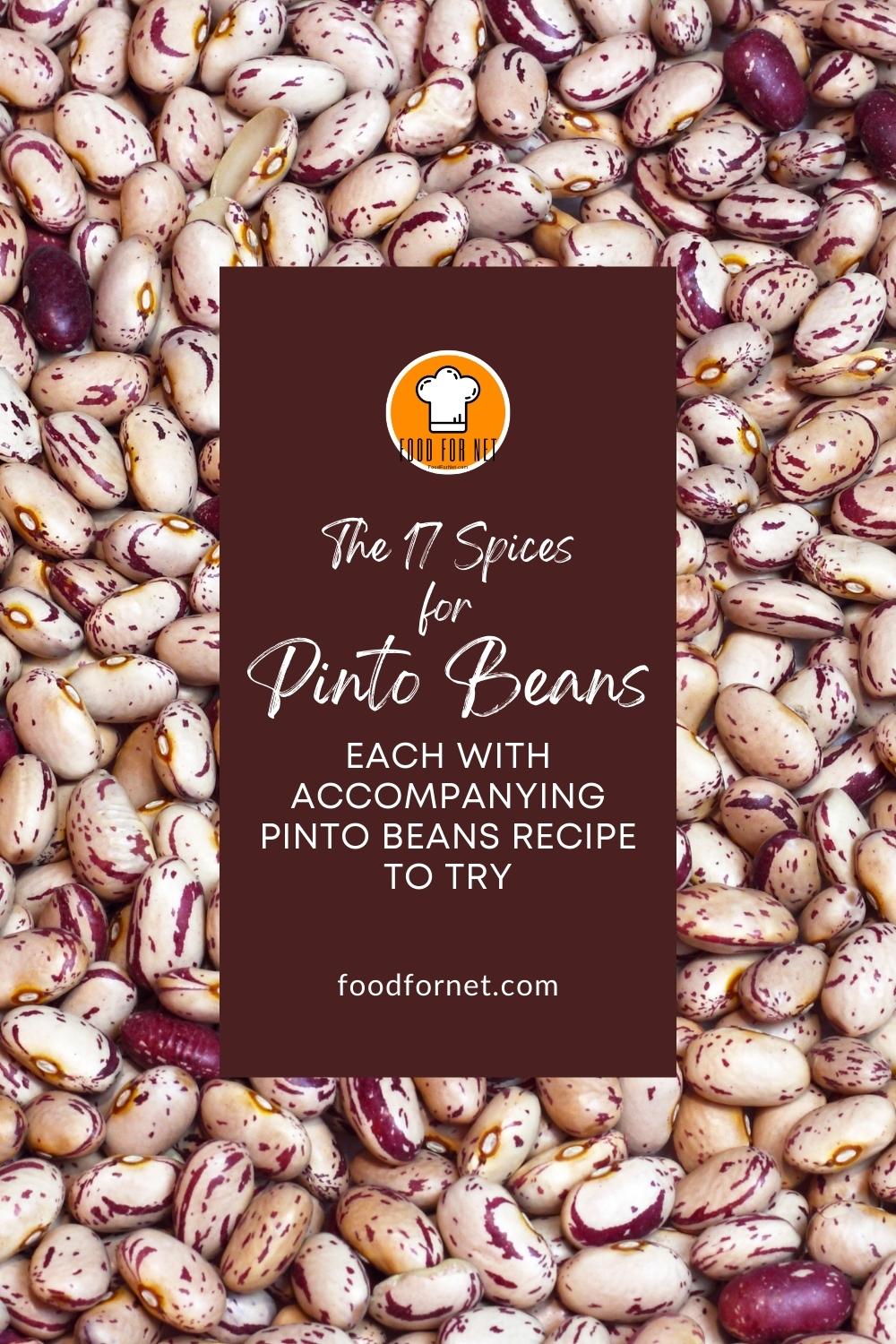 Pinto beans are undeniably one of the most popular beans in the legume family. They're quite easy to cook and are very versatile. In fact, you can easily whip a pinto beans recipe even with the most basic spices for pinto beans. And it doesn't hurt that they're also very cost-effective.
Their versatility and taste are not the only reason pinto beans are great to have in one's diet. Aside from being a great source of dietary fiber, pinto beans also contain potassium, folate, magnesium, calcium, iron, and small amounts of vitamin C. Beans in general are also a convenient source of plant-based protein. All of these contribute to its many health benefits.
Pinto beans come in oval shapes with off-white colors and red speckles. That's how one can tell if the beans are relatively newly harvested if the colors are lighter because it tends to darken as it ages – say after a few weeks or months. This is primarily because of their exposure to light and other elements after harvesting.
Compared with kidney beans and red beans, pinto beans have a softer and creamier texture with a more noticeable nutty taste. And in addition to its nuttiness, it also has an earthy undertone with a slightly sweet taste. I know! With so many types of beans out there, it can really get confusing sometimes. Pinto beans, however, are quite popular so you're probably already familiar with them.
These beans are commonly used in stews, soups, casseroles, salads, burritos, chilis, and even in dips! And as mentioned previously, with the help of different spices for pinto beans, you can come up with a delicious pinto beans recipe just like that! So, how about we get right to it and start enumerating the different spices for pinto beans. Shall we?
Spices for Pinto Beans (With Pictures!)
Bay leaves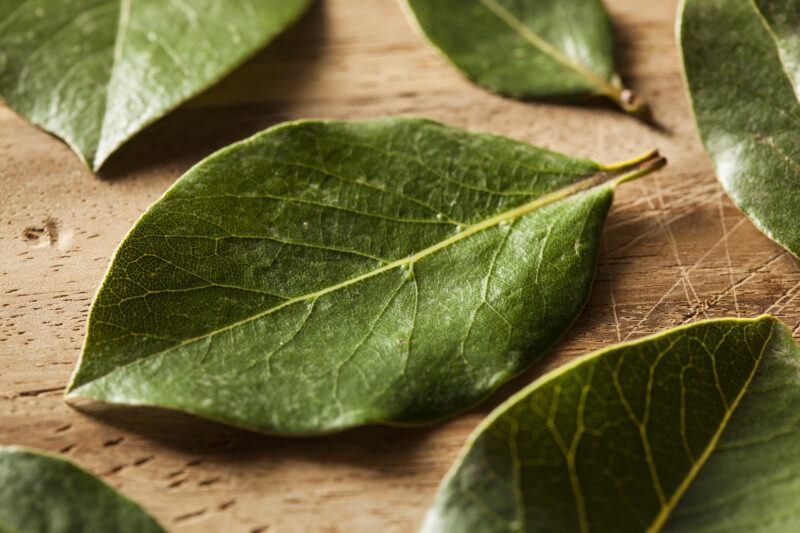 Bay leaves have a sharp and bitter taste but with a really beautiful aroma that can be described as herbal with notes of floral. It contains vitamins that are known to boost a healthy immune system.
Adding bay leaves to this pinto bean soup contributes to its refreshing layer of flavor that balances its richness or creaminess. It's Mexican-inspired so brace for some really amazing flavors. And have we mentioned that it's also vegan and gluten-free?
Cocoa powder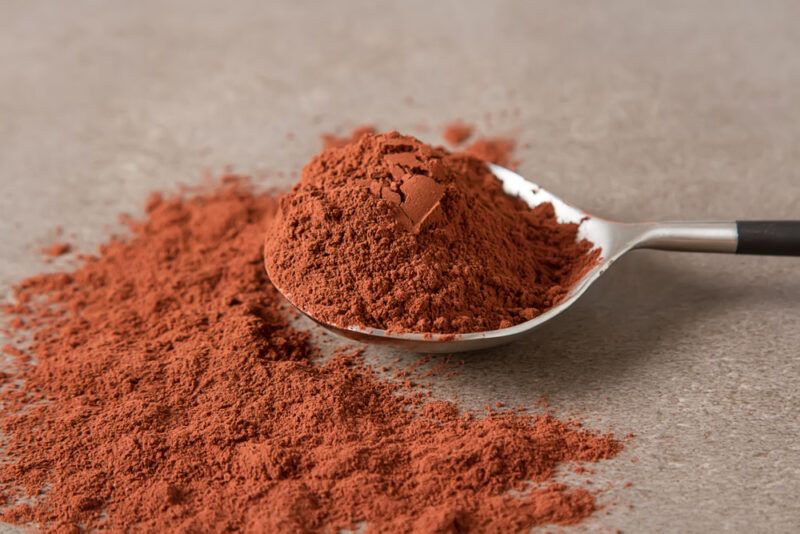 Cocoa powder is used in cooking or baking and has a chocolatey taste with a sharp flavor without the usual creaminess that chocolate powder has. It's packed with polyphenols that help in reducing inflammation, lowering blood pressure, and improving blood cholesterol and blood sugar levels.
Perhaps this Thick and Hearty Pinto Bean Chili's secret but not so secret ingredient is the cocoa powder. You'll surely enjoy the rich and wonderful flavor that the chocolate and chiles combo never fails to impart to dishes – just like it did in this chili recipe.
Ground cumin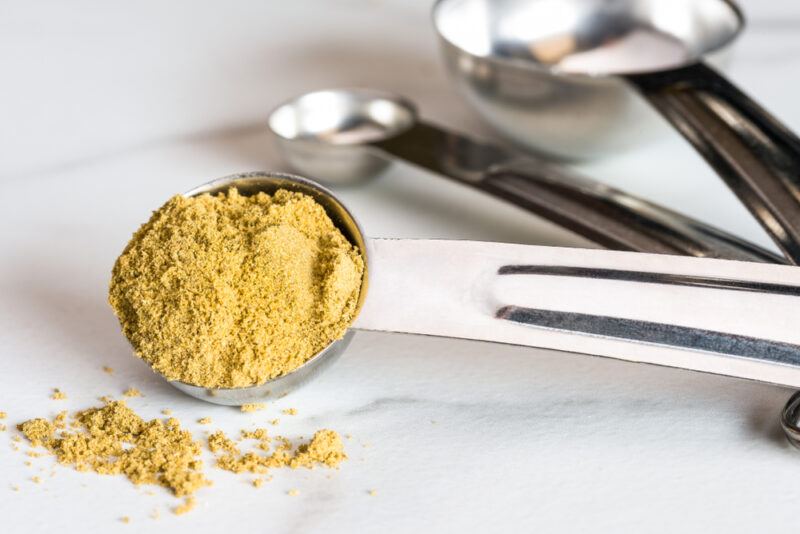 Ground cumin has a strong warm flavor with an earthy taste that is both slightly sweet and bitter. When dry roasted and then ground into powder, it tends to have a stronger flavor and aroma. It has flavonoids that work as antioxidants that can help in neutralizing free radicals in the body.
This Spicy Bean Taco is going to be a pleasant surprise for that delightful taco night. It's a great pinto beans recipe if you're trying vegetarian tacos. In fact, you can simply omit the cheese and roux if you want to make it vegan.
Cilantro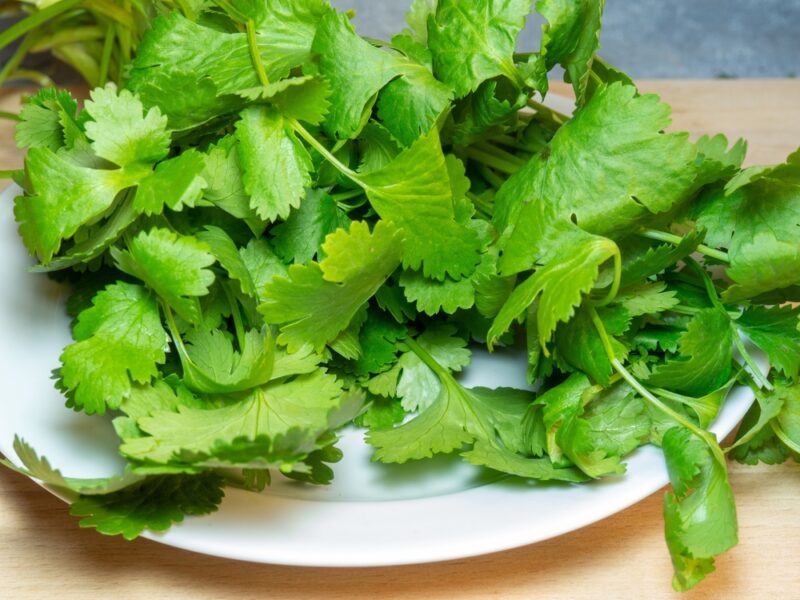 Cilantro has a taste that is quite similar to parsley, only stronger and with a little hint of tangy and citrusy flavor. In addition to this herb's antioxidants content, it also has fiber and some vitamins and minerals as well as essential oils.
Looking to make some veggie burger patties? Try this Pinto Bean Burger. It's simply seasoned with garlic powder, cumin, salt, and freshly chopped cilantro. Using crushed tortilla chips instead of oats or breadcrumbs is quite an interesting touch as well.
Chili flakes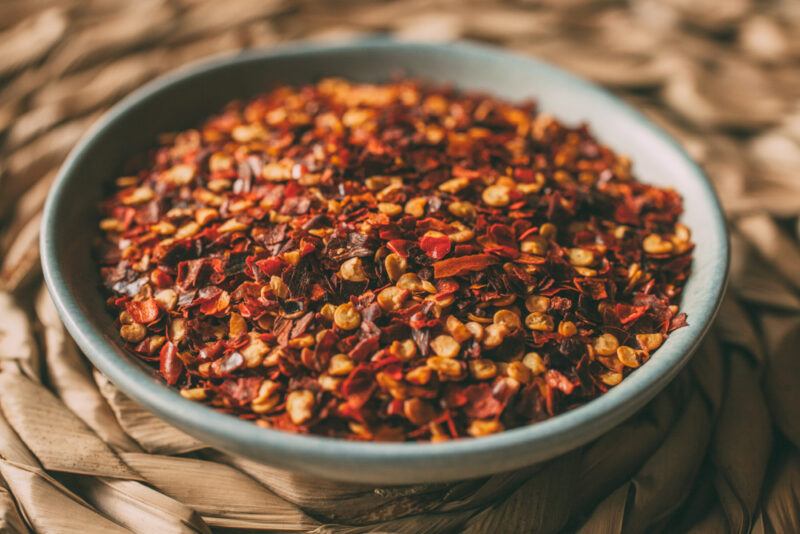 Chili flakes are not overly spicy and have a slightly sharp flavor with an earthy taste. Aside from gentle heat, it also adds a mild fruity taste to any dish. Chili peppers contain capsaicin which has anti-inflammatory properties.
Go Italian and try this refreshing Tuscan-Style Pinto Bean Soup with Kale. It's absolutely delicious, very filling, and is quite healthy as well – it has a hearty serving of vegetables and is seasoned simply with salt and pepper and of course, chili flakes!
Taco seasoning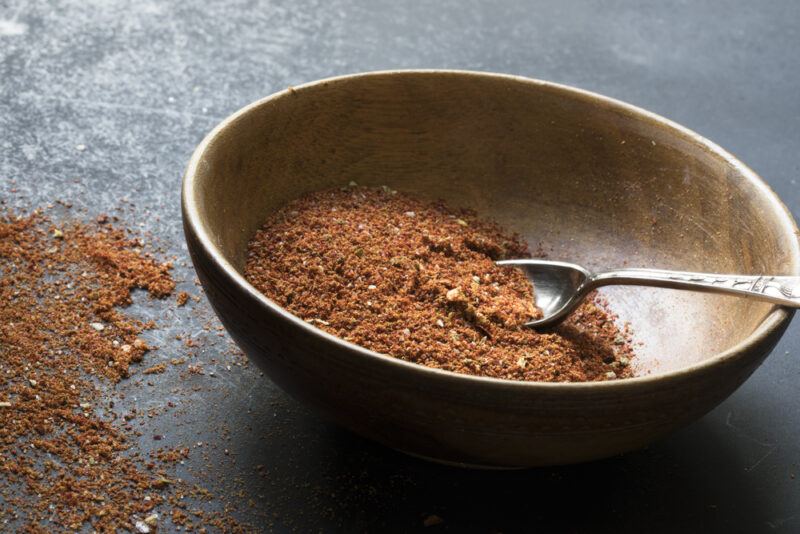 Taco seasoning is a spice mix that contains a number of different spices like paprika, chili, oregano, garlic powder, and more. It can be used not just to season your dish directly but also in making dry rubs for your pork, chicken, or beef.
This Pinto Bean Casserole is made even simpler by using taco seasoning to add flavor. It's actually a great dish to start if you're a newbie at cooking. You don't have to worry about messing up the measurements of individual spices and simply opt to use this spice mix instead.
Italian parsley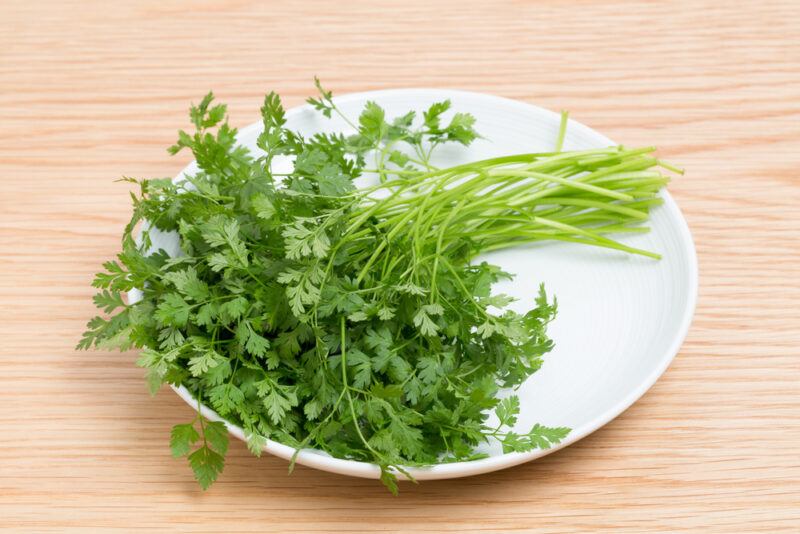 Italian parsley has a somewhat peppery taste with cloves and citrus notes. It's noticeably stronger in flavor compared to its curly counterpart. It is particularly rich in vitamin C as well as other antioxidants.
If you haven't tried bean salad yet then perhaps it's about time you should. Here's Pinto Bean Salad with Feta and Walnuts. It's very simple and quick to put together, especially when you're using canned beans. Making it from scratch is not a problem either, you just need to allot time cooking the dried beans of course. The good thing though, is you can make a big batch and simply freeze them for future use. See here the other pros and cons of using canned or dried beans.
Garlic powder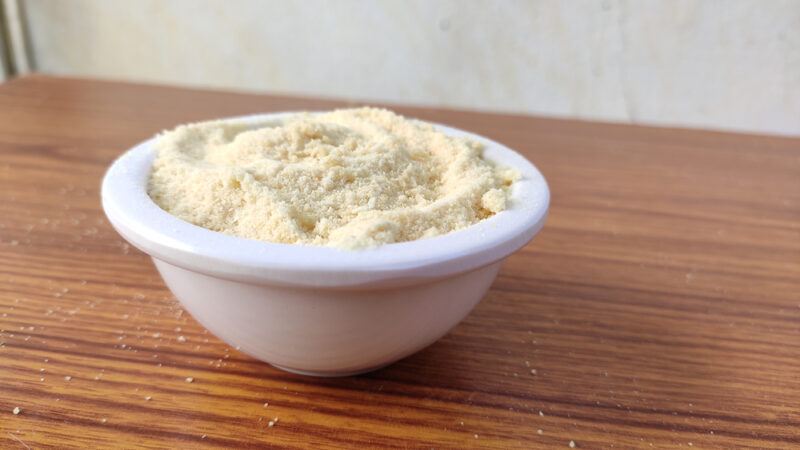 Although garlic powder lacks that pungent taste that fresh garlic has, it still boasts a garlicky and even sweeter taste. However, garlic powder's nutritional content is less in comparison with the fresh ones.
Those bean burritos that you usually see in the freezer section are actually so easy to make. In fact, here's a good pinto bean burrito recipe that you can whip up in under 30 minutes! The pinto beans, rice, and diced tomatoes are simply seasoned with garlic powder, smoked paprika, and chili powder. And then simply assembled into burritos with a healthy serving of spinach and cheese.
Dijon mustard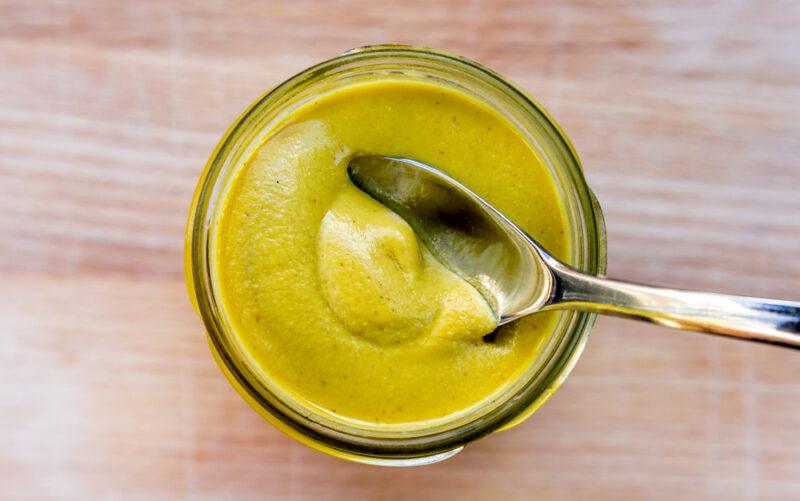 Dijon mustard has a strong, sharp, and tangy flavor with a hint of spice. It tends to taste more pungent than yellow mustard. It's made mainly from brown mustard seeds and white wine. And although it does impart a beautiful flavor, it should be noted that it's particularly rich in sodium.
This Pinto Bean Lunch Bowl is not just healthy but it's delish and easy to make as well. The rice bowl – a mixture of rice, pinto beans, artichoke hearts, arugula, and capers, is simply dressed with a wonderful blend of Dijon mustard, tahini, maple syrup, and lemon juice. That's it! It's now ready to serve.
Chili powder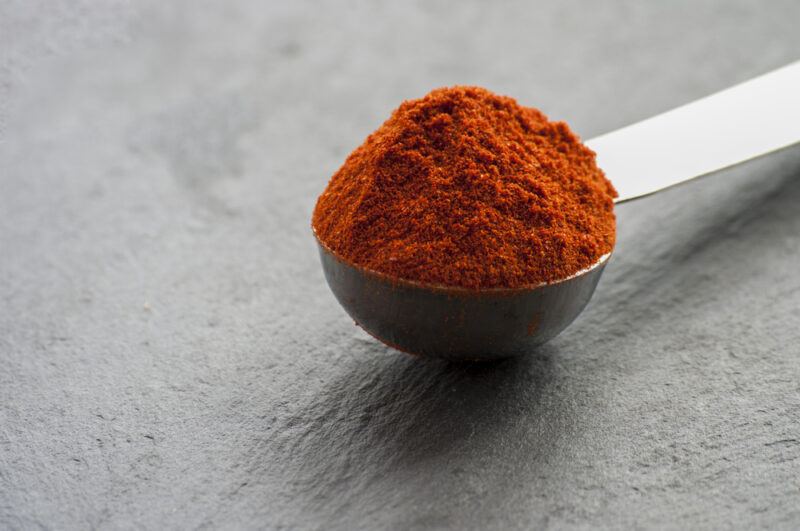 Chili powder compared to chili flakes can taste noticeably hotter. And since it usually contains other spices like garlic powder, cumin, and oregano, for instance, it does have that Tex-Mex flavor profile. Again, chili peppers are particularly known for their capsaicin content which can also help in boosting metabolism.
If you're looking for a vegan appetizer, how about chips and veggies served with Refried Bean Dip? Sounds pretty delish, right? Well, it is. It is simple to make and can be quick to put together, too, if you're going to use canned pinto beans. Up to you really. If you have the time then perhaps go for dried beans or simply opt for its canned version if you're in a hurry.
Tomato paste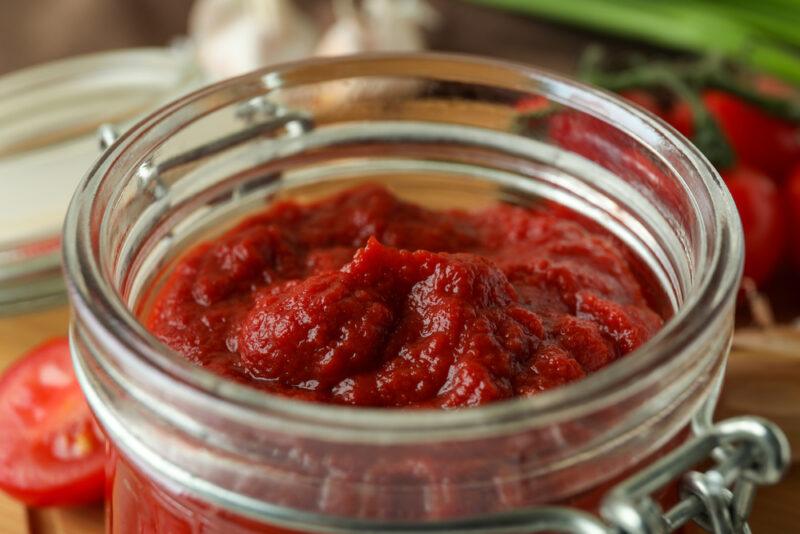 Tomato paste is made from tomato sauce that is cooked until it's reduced to a thick and pasty consistency. It's of course more concentrated in flavor compared to your usual tomato sauce. And because it's made from tomatoes, it's particularly known for its lycopene content.
Even vegan nachos can be surprisingly delicious. This one is simply seasoned with chili powder, ground cumin, and salt. Using tomato paste not only adds an umami taste to the dish but also helps in coloring up the 'meat' and bean mixture – the recipe used plant-based ground meat.
Jamaican curry powder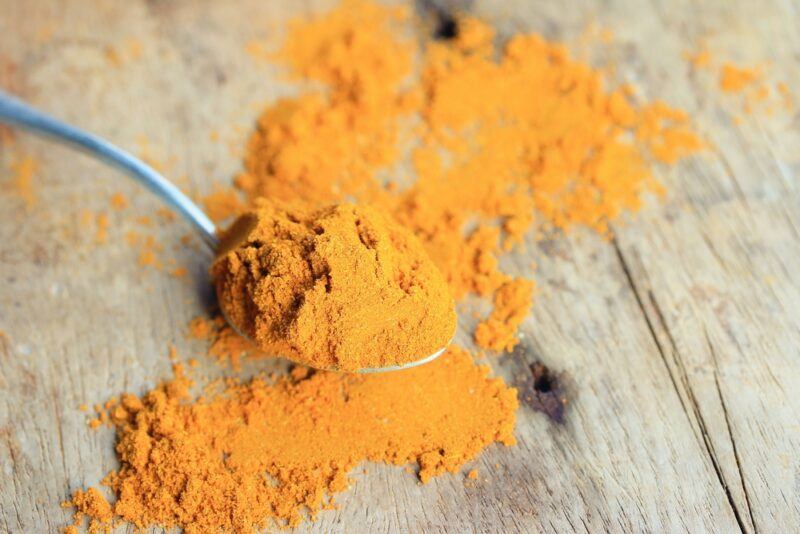 Jamaican curry powder is a blend of different spices that includes spices that are commonly found in Jamaica. A typical blend may include but is not limited to, turmeric, coriander seeds, ginger powder, anise seeds, mustard seeds, allspice berries, fenugreek seeds, cloves, nutmeg, and star anise seeds.
Pinto bean curry because why not, right? This one used Jamaican curry powder instead of the usual spice mix that mainly consists of spices commonly used in Indian cuisine. If you haven't tried curry powder yet then perhaps you'd hardly know the difference. This one, however, for curry enthusiasts or for more experienced cooks, particularly packs some really strong Jamaican flavors.
Onion powder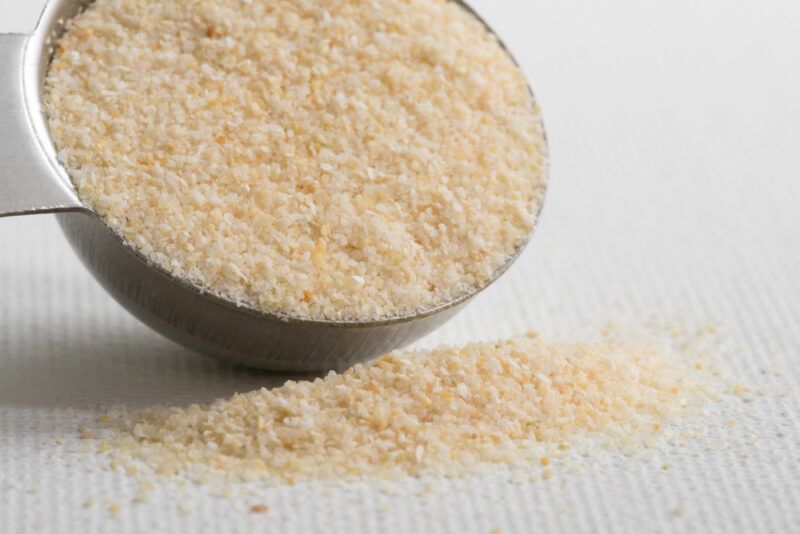 Onion powder has a sweet and savory flavor with a slightly garlicky taste. Onion powders are prone to caking so make sure to keep them in dry and cool places. Onions are particularly known for their quercetin content which has antioxidant and anti-inflammatory properties.
The pinto beans in this Southern Pinto Beans and Rice recipe is simply seasoned with salt, pepper, garlic powder, and onion powder. It turns out that it's all that is needed to boost the smoked ham hock and let it do its job in flavoring the beans. Simple but sensible. The recipe included steps for using the stovetop or the slow cooker method.
Worcestershire sauce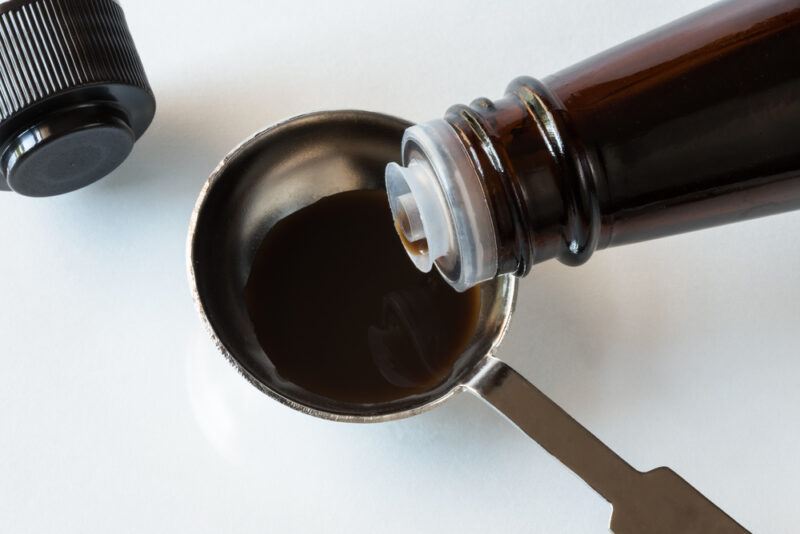 Worcestershire sauce contains anchovies, vinegar, soy sauce, spices, molasses, sugar, and other ingredients that together give it its strong umami taste. Although it does contain a number of vitamins and minerals, they're in very small amounts. And even if it's a great flavor booster, mind your consumption because it's high in sodium content.
Prepare your taste buds for some really amazing flavors with this Peanut Butter Chili with Pinto Beans. In addition to the blend of different spices like paprika, mustard, cumin, turmeric, salt, and pepper, the recipe also used peanut butter and Worcestershire sauce to add an even more interesting layer of flavor.
Hot sauce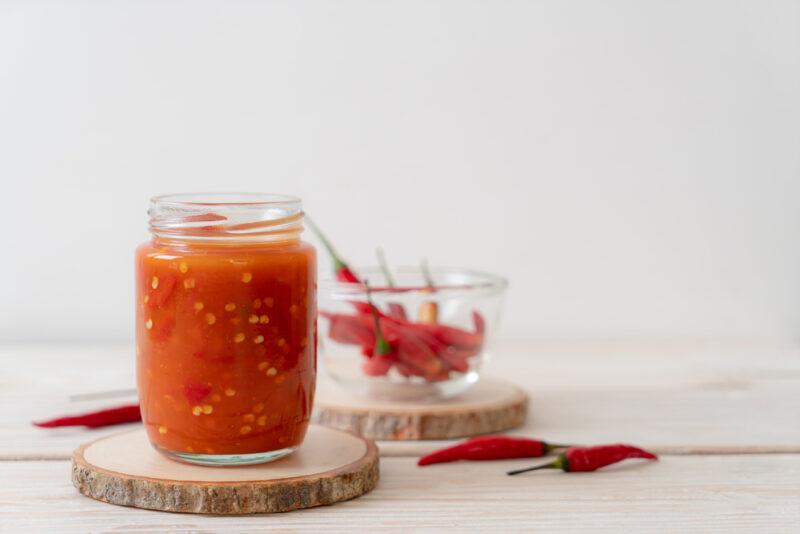 Although there are many hot sauce recipes and brands out there, the common and basic ingredient remains to be chili peppers. So, expect a strong kick of heat with hints of a citrusy and nutty taste, sometimes even with smokey or funky flavor – depends on whether the chilis are smoked dried or whether the hot sauce is fermented.
Aside from dried herbs, mustard powder, and pepper, this pinto bean soup with sausage's flavor is further boosted with the addition of Worcestershire sauce and hot sauce. Some might wonder if this soup is spicy because of the hot sauce, but worry not because it merely acts as a flavor enhancer.
Dried mustard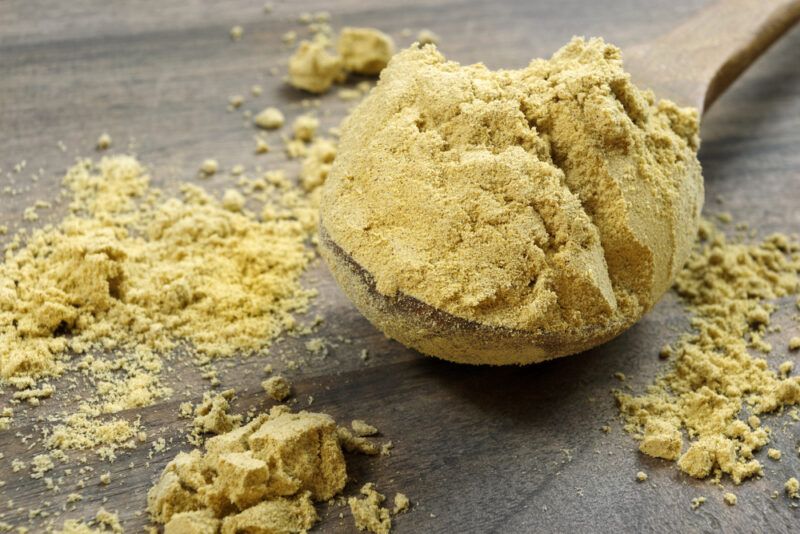 Dried mustard or dry mustard is simply mustard seeds in powdered form. It has to be mixed with water to release its essential oil and for its flavor to bloom. Otherwise, dry mustard has no taste. After it has been allowed time to develop flavor (after adding water), around 5-10 minutes, you can then adjust its taste by adding vinegar, wine, or beer.
Here's a Country-Style Pinto Bean Bake that is an absolutely delicious budget meal idea. Imagine molasses, vinegar, Worcestershire sauce, ketchup, and dried mustard together, quite a flavor combination, right? Now with diced ham or leftover pulled pork, this bean dish could easily become your family's favorite.
Smoked paprika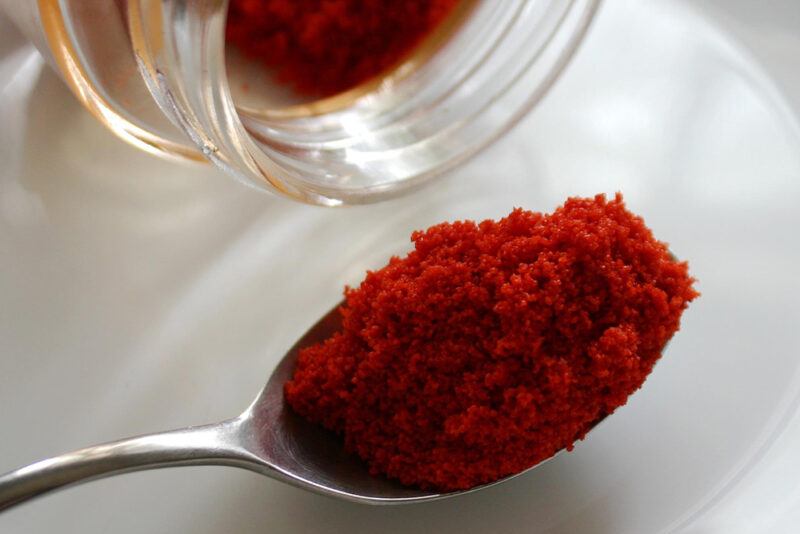 Smoke paprika has a distinctively smokey flavor with hints of fruitiness. It is also generally mildly hot. But, of course, expect more heat from the spicy or hot smoked paprika variation. This spice is known to have antioxidant properties because of its capsaicin content.
See if the combination of pinto beans and chickpeas in this Spicy Pinto Bean Hummus with Chips recipe will work for you. It's beautifully seasoned with smoked paprika, chili powder, cayenne, salt, and pepper. Adjust the chili or cayenne pepper if you're not really into spicy food.