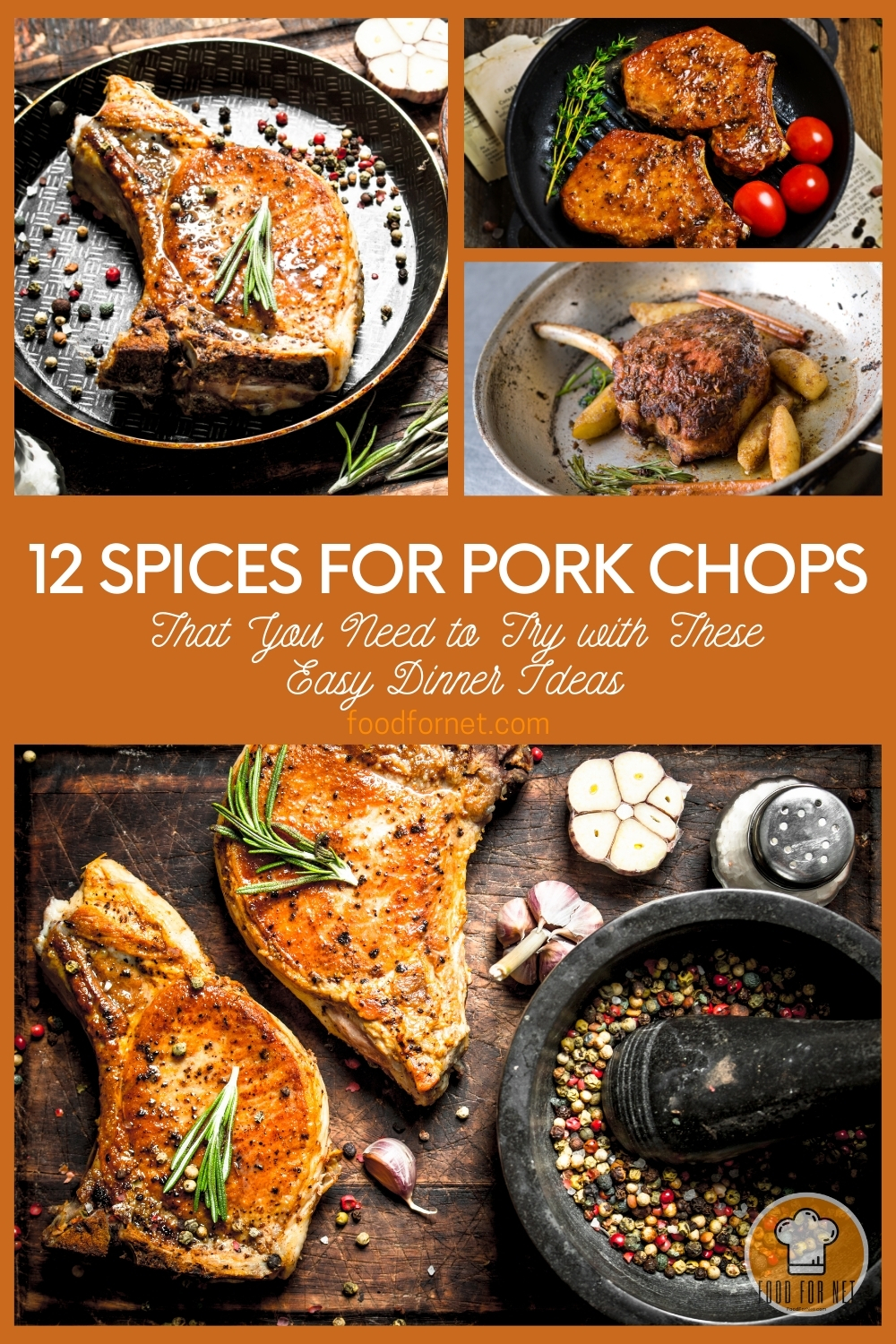 Pork chop seasoning brings pork chops to life! It's basically a lean, bland cut of meat that needs spices for pork chops not only to bring out the meat's natural flavors but to enhance it as well. Aside from spices, there are also some cooking techniques that can be applied to ensure that you end up with juicy, tender, and delicious pork chops. Cooking it sous vide style is one, where precise temperature control is used, brining is also a technique that's often used when prepping pork chops.
Now, one may already have their own special pork chop seasoning mix on hand, probably something that has been passed on among family members. Perhaps some, a product of their own experimentation or a recipe adaptation from one of your meal kits. But these spices for pork chops that made it to our list are worth trying out – either to make your own new pork chop seasoning mix or to level up your old pork chop recipes.
See our list of 12 spices for pork chops here and start making an inventory of your spice cabinet. Find out if these easy and quick pork chop recipes will likely make it to your weekly menu plans. Let us know what you think. Don't hesitate to share your own go-to spices for pork chops, too!
Spices for Pork Chops
Smoked Paprika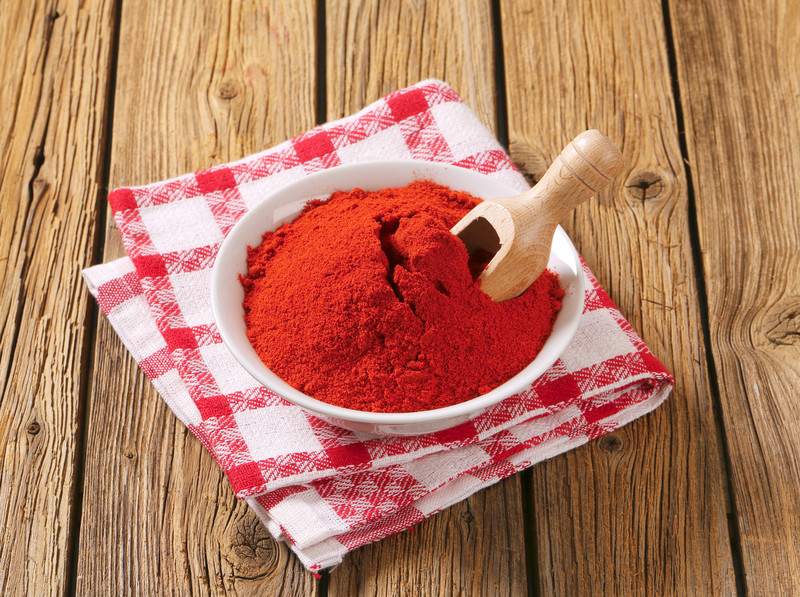 Smoked paprika is a red-colored spice derived from the smoked-dried peppers. These are usually the sweeter and milder varieties. Once dried, it is then ground into powder. Smoked paprika has a fragrant and sweet peppery odor. It's rich in antioxidants, Vitamin E, and other beneficial compounds. It also has antibacterial properties.
Smoked paprika will add a homey and inviting smokey flavor to your meat. It is absolutely a great spice to use for grilled pork chop recipes. Some smoked paprika is quite spicy but generally, it has a sweet and peppery taste.
This pork chop seasoning is a mix of different spices with smoked paprika as the main ingredient. What's good about this pork dry rub is you can store it in an air-tight container and have it on standby in your pantry for up to 6 months. You can simply dust it onto your pork chops before grilling.
Sichuan Peppercorns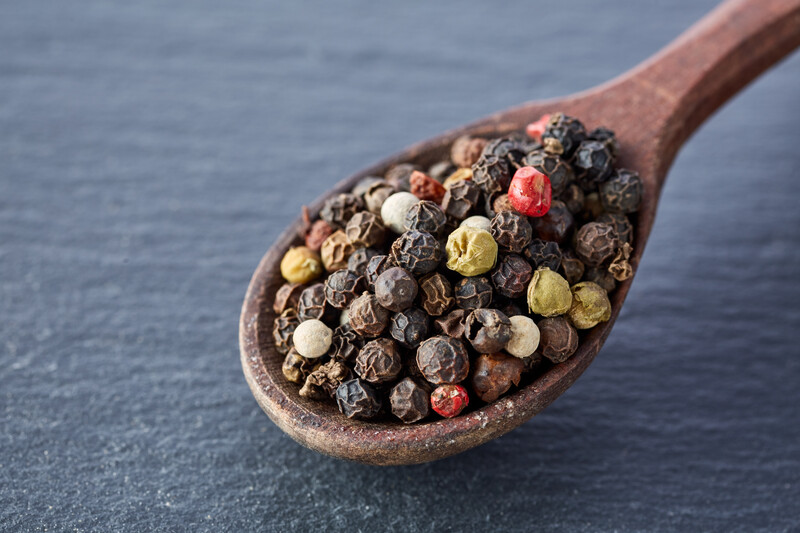 Sichuan pepper in spite of its name actually belongs to the family Rutaceae which includes citrus and rue. It's native to the Sichuan province of China, hence the name. It has a citrus-like flavor with hints of pine and lavender. Sichuan pepper is rich in vitamins and minerals. It can also stimulate appetite, and relieve toothache as well.
Sichuan peppercorns add to the spice rub's tongue-numbing buzz that makes any dish quite unique. Its addition to pork chops surely adds not just flavor but character to the dish as well. Its citrusy flavor provides acidity that can help bring out the natural flavor of pork chops.
Sichuan Salt and Pepper Pork Chops is a recipe that has a few elements that when combined together bring you a simple but amazing dish. For this particular recipe, bone-in thin chops are preferred over thick slices for a more effective flash frying. This aromatic pork chop dish cooks up quickly, so make sure you already have your white rice ready for serving.
Curry Powder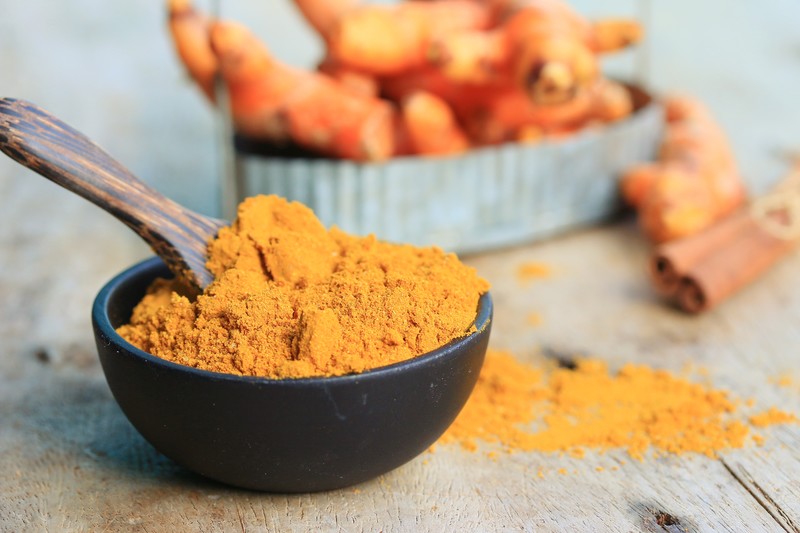 Curry powder is a mix of spices with a color that ranges from yellowish to bright orange. A typical curry powder contains turmeric, ginger, cumin, and cayenne. It's common to find curry mixes with an additional two or more spices. And because it's a mix of different spices, there's a range of health benefits as well – from battling bacteria, aiding digestion, to reducing inflammation.
Curry Powder and pork chops work great together. The hint of sweetness from this spice balances the dish. Since this meat is very lean, the addition of curry sauce that contains cream is just perfect. And of course, it gives your pork chop that delicious golden color.
For this Curry Pork Chops recipe, you can use bone-in or boneless pork chops, either will work wonderfully. The dish is super simple, it's practically a 30-minute dish. Just pan-fried the meat and then finish it off with the curry sauce – which is quite unique in itself with sliced apples and all.
Cumin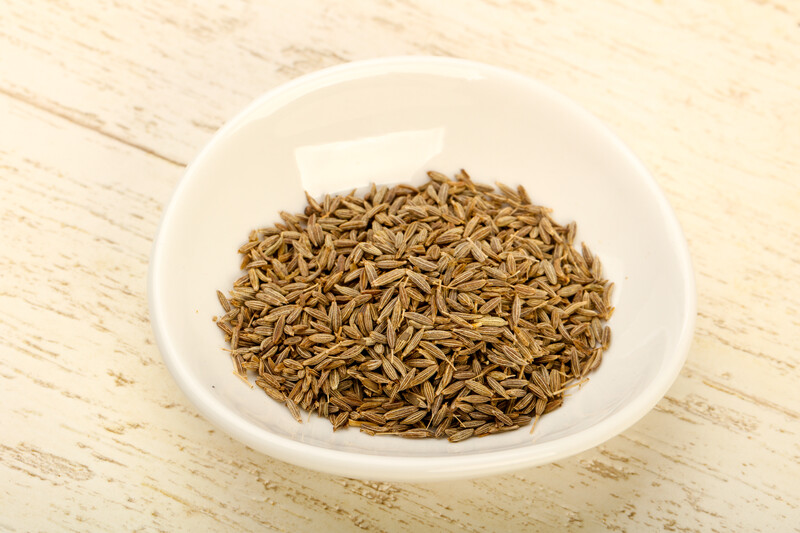 Cumin is a yellow-brown dried seed of an aromatic flowering plant. It has a very distinct flavor with a bit of spiciness to it. Cumin is a good source of antioxidants. It also helps in fighting bacteria and parasites and controlling blood sugar.
Although cumin is not as hot compared to chili, it does add a bit of spiciness to dishes which is perfect for pork chops. Cumin also gives off an earthy flavor that surely compliments this particular cut of meat. Its aroma also works perfectly in uplifting the dish.
If you're looking for a quick pork chop recipe, this Cumin-Baked Pork Chops is for you. The crushed cumin adds a fresh texture to the pork chops. Not only is it quick to make but it's very simple as well. If you have a good grasp on cooking meat properly, you should end up with tender, juicy pork chops here. You can also stick to the recipe instructions and then adjust accordingly until you attain that perfect cook.
Five-Spice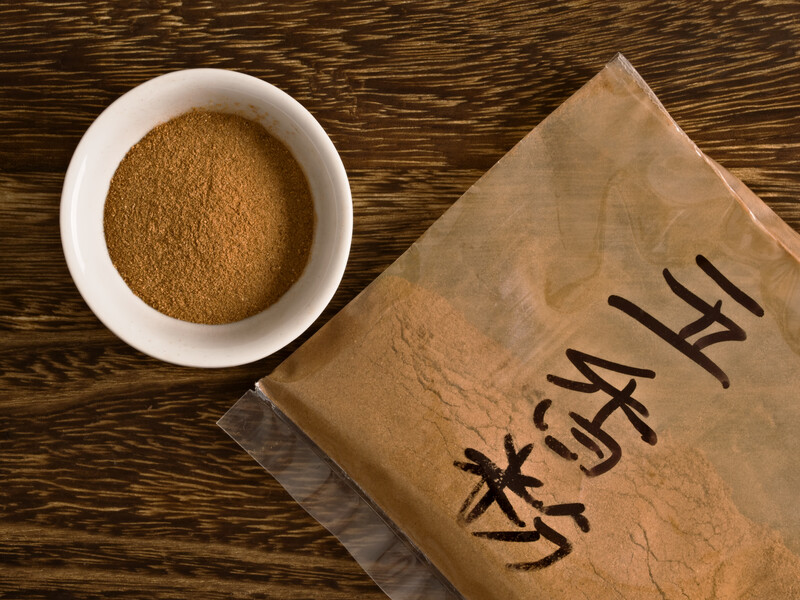 Five-spice is a mix of spices that typically contains cloves, star anise, Chinese cinnamon, fennel seeds, and Sichuan peppers. Given that five-spice is a mix of spices, the health benefits also ranges from lowering blood sugar, fighting inflammation, to relieving nausea.
As the name suggests, the five flavors of the spices are sweet, bitter, sour, salty, and pungent – these all refer to the 5 traditional Chinese elements. Five-spice has a distinct licorice-like flavor with a hint of peppery note. It also has a sweet and warm flavor that will complement pork chops.
Another great and easy pork chop recipe to try is Chinese Five-Spice Skillet Pork Chops. The recipe called for thick-cut boneless pork chops, but of course, simply adjust the cooking time if you have the thinner cuts of meat. This dish happens to be paleo-friendly and gluten-free as well so if you're on either diet, you're all good.
Peppercorns

Peppercorns are derived from the dried unripe drupe of a pepper. After the drying process, its skin shrinks and darkens and becomes the black peppercorns that we are accustomed to seeing. It's a good source of antioxidants. It also has anti-inflammatory properties.
Whole Peppercorns give the food a spicy heat which is usually heightened when slightly cracked. Freshly crushed peppercorns are also more flavorful than stored cracked or crushed peppers. Its fresh flavor with hints of grassy and citrusy notes works well with pork chops.
Although the meat in this Pork Chops with Peppercorn Sauce recipe is also seasoned with ground pepper and salt upon searing, it's the peppercorns in the sauce that sets this dish apart. An absolute must-try. Depending on your preference you can add as many peppercorns as you like – remember that these are slightly cracked, not powdered.
Turmeric Powder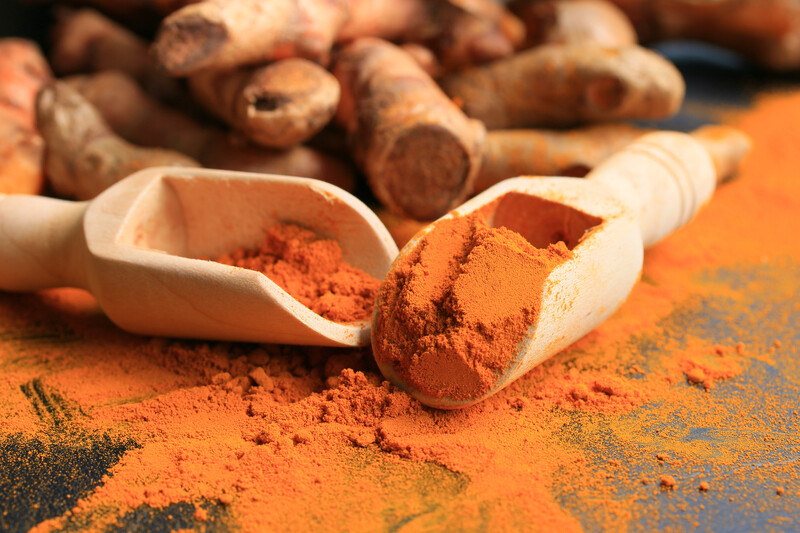 Turmeric powder is an orange-yellow powder that comes from the powdered dried roots of a flowering plant of the ginger family called Zingiberaceae. Turmeric has anti-inflammatory and antioxidant properties. It can also help prevent cancer and lower your risk of heart disease.
It has a bitter, warm, and peppery flavor. Turmeric powder also has an earthy, mustard-like aroma which works really well with pork chops. It also gives the dish a vibrant and appetizing color.
If you can nail the grilling part of this dish, Turmeric Pork Chops with Green Onion Rice, you should end up with a delicious, tender, and juicy meat, with awesome grill marks! The turmeric powder not only pairs well with the meat flavor-wise but also adds color. The recipe calls for bone-in pork chops for maximum flavor and easy grilling.
Garlic Powder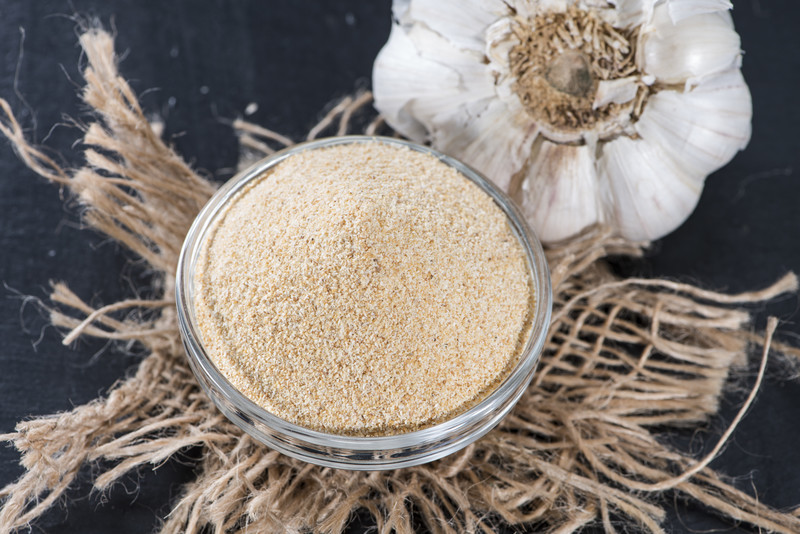 Garlic Powder is derived from dehydrated garlic which has an ancient origin in Asia. It has many bi-products aside from powder, like oil, and salt which are used to enhance flavor and food nutrients. Garlic is rich in antioxidants, highly nutritious, and has active compounds that reduce blood pressure and improves cholesterol levels.
Fresh garlic has a distinctive aroma that comes from the organosulfur compounds that it contains. Its pungent spicy flavor mellows and sweetens with cooking. Although in powdered form it's noticeable that these characteristics are less pronounced.
This Garlic Baked Pork Chops recipe is a great dinner idea – it's simple to make and only needs just a handful of ingredients. The garlic powder, pepper, and olive oil pretty much did the trick here. This dish is an absolute must-try.
Cayenne Pepper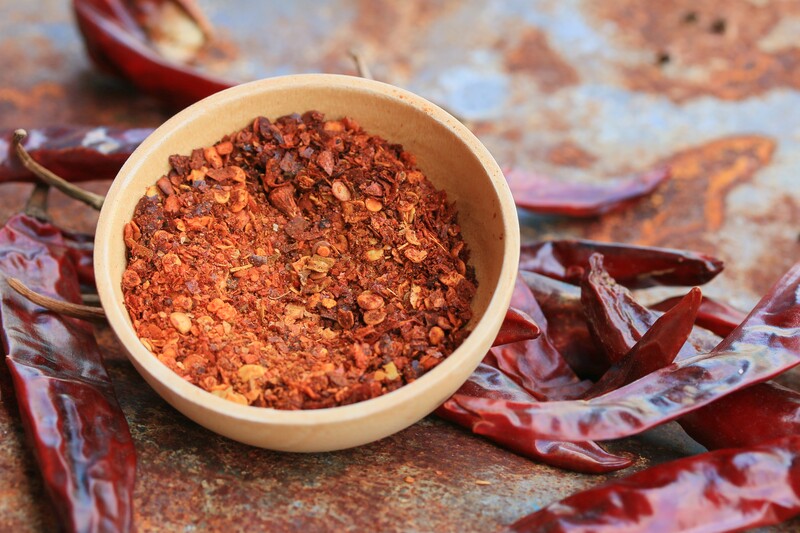 Cayenne pepper as a spice is the dried and crushed cayenne pepper. It's worth noting that the commercially available cayenne powder is sometimes a mixture of different peppers. Cayenne pepper is rich in antioxidants including Vitamin A, C, and E, beta carotene, choline, and lutein.
Cayenne powder is pungent with a strong bite, earthy, and spicy taste. These make it a great spice to pair with pork chops. Although its spiciness may catch you off guard especially if you're not into spicy foods, cayenne will surely add a different layer of flavor to any pork chop dish.
This dish, Honey-Cayenne Grilled Pork Chops, calls for different kinds of spices that includes cayenne pepper. Try it to see how all the spices work wonderfully with this particular piece of meat. Opt for the thicker bone-in pork chops, approximately 1 ½ inches thick. You can of course use the thinner cuts but be wary of the cooking time as they tend to cook faster and more likely to get overcooked if you're not careful.
Caraway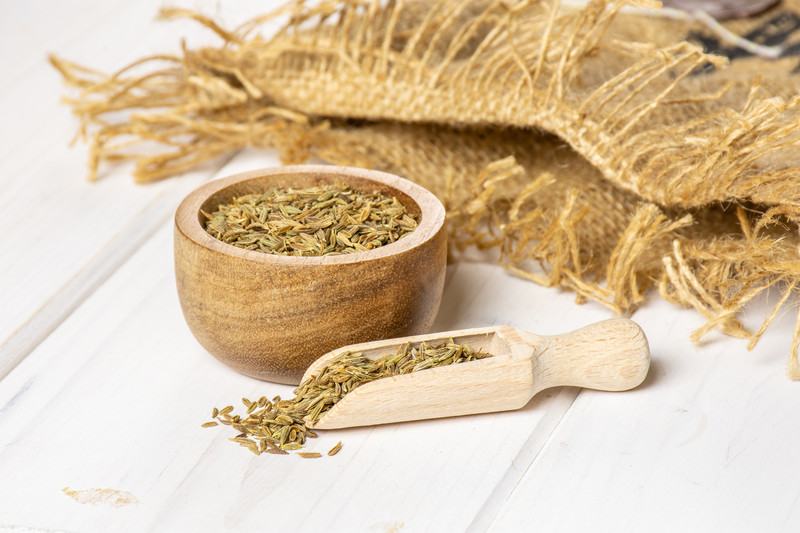 Caraway, is the caraway fruit commonly called seeds, of a biennial plant in the family Apiaceae. It's native to western Asia, Europe, and North Africa. It has crescent-shaped achenes with five pale ridges. Caraway is a good source of antioxidants, fiber, and minerals such as iron, copper, calcium, and magnesium. It's highly aromatic with a flavor similar to anise seeds.
Caraway's aromatic quality and lovely anise flavor work amazingly with pork chops. Its somewhat bitter and sharp taste together with the hints of citrusy and peppery notes pairs well with this particular cut of meat.
To see caraway and pork chops in action, try this recipe, Pork and Sauerkraut also know as German Pork Chops. Caraway does not only pair well with this meat but with sauerkraut and apples as well. This delicious one-pan meal is made from super simple ingredients. The recipe calls for boneless pork chops that you can easily get from the frozen section of grocery stores or via meat delivery services.
Cajun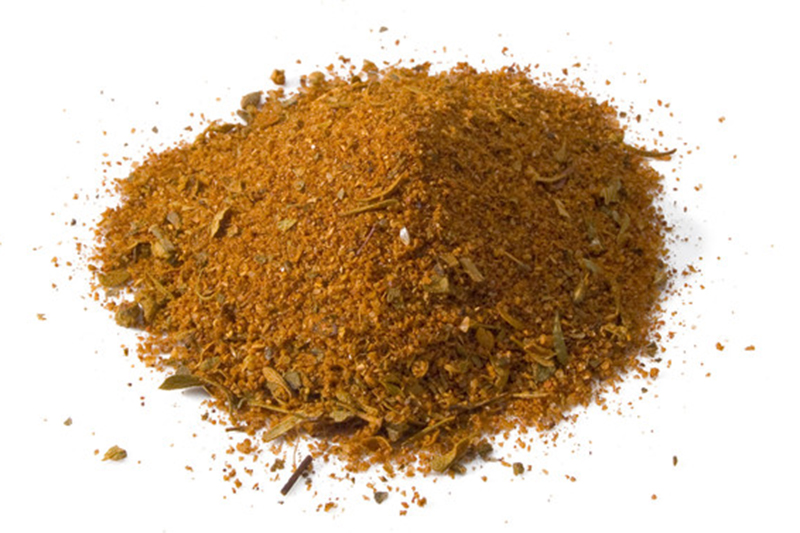 Cajun spice is a spice blend that originated from Louisiana. Although it does not have a set recipe, blends usually include a combination of paprika, garlic powder, white pepper, cayenne, oregano, and salt. And because it's a mix of spices, it also offers a range of health benefits.
Generally, Cajun is a spicy blend with subtle earthiness and smokiness which pairs well with pork chops. Some blend may tend to be spicier than others but all mixes generally have savory, umami notes.
Enjoy a tender and juicy pork chop in onions and mushrooms with a spicy creamy sauce with this recipe, Creamy Cajun Pork Chops. It's great comfort food for chilly nights. Simply serve over egg noodles or steamed rice.
Chili Powder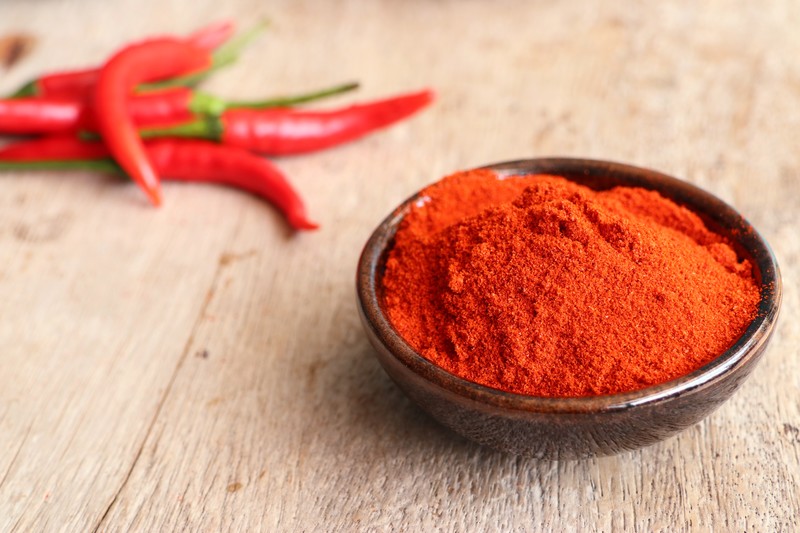 Chili powder is the powdered form of dried fruits of one or more varieties of chili pepper. You'll normally found chili powder blend or chili seasoning which is a mix of chili powder and other spices like salt, cumin, garlic, and onion powder. Chili powder aids in weight loss promotes digestive health, helps the heart, and fights inflammation.
In addition to the flavor and the spiciness, chili also gives off such a rich red color to any dish. It's earthy flavor also gives pork chops that homey and comfort-food feel. Depending on the chili peppers that make up your chili powder, its spiciness varies.
If you're up for spicy foods, this Chili-Dusted Pork Chops is perfect for you. Of course, you can always adjust the chili powder to your liking but try the original recipe first, the chili's flavor and spiciness simply compliment this lean meat. Just make sure that your oven is preheated so you don't end up with a soggy crust.
Related Content