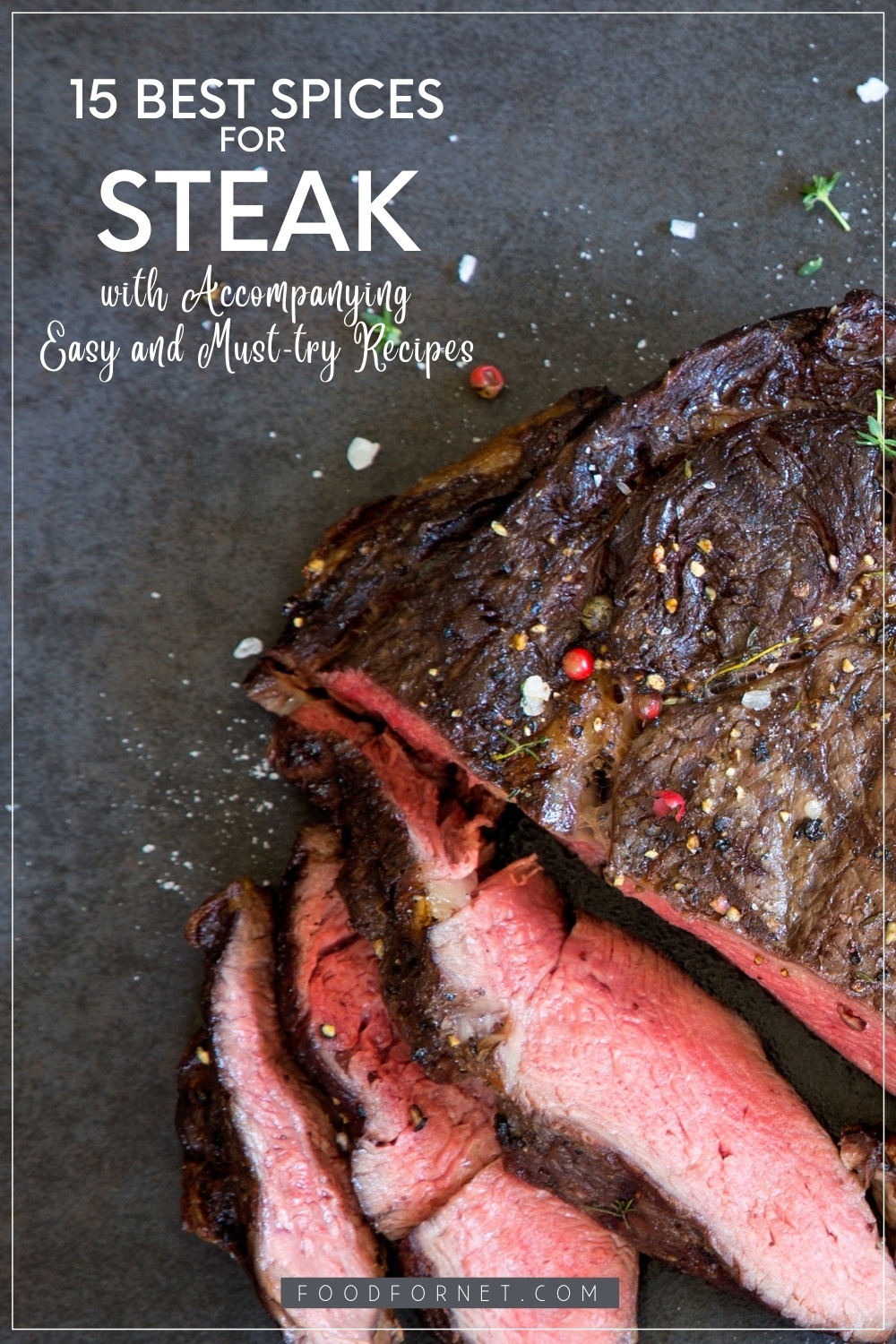 Even if you're not particularly a steak lover, you'll surely appreciate a properly grilled steak every now and then. In fact, whatever cuts and methods of cooking you prefer – it is surely a treat to have on your table. It's perfect for enjoying dinner with family, with friends, or even by yourself! The right spices for steak can help transform any piece of meat to a gourmet meal.
Steak can easily become your go-to entree for special occasions, impromptu dinners, hectic nights, or for times when you just feel like cooking. Why so? Because it's easy and simple to prepare, you can hardly do any wrong with it, and with the right steak seasoning, you're pretty golden!
While some people will be delighted with any type of steak (even the chewy, tough ones!), there are of course those who prefer the most tender steak cuts. From the most popular because of its flexibility and affordability like sirloin steak, to the most tender and flavorful part like the ribeye cap. Honestly, whatever cuts you prefer (coming from a legit steak lover), they're all delicious in their own rights.
Choosing the type of steaks that you want can exponentially become a breeze if you can source them from a reputable place or seller. You're lucky if your supermarket carries a wide selection. If not, well, you can also buy fresh meat online and have them delivered to your doorstep. You can also try steak of the month clubs, they're known to have access to the best meats coming from the best farms. A good one will give you a lot of options, offers the best quality, and be upfront with information regarding their products.
Steaks are no doubt great as is, but you can make it even better with seasonings. A pinch of this and that spices or throwing an herb or two will make a delicious difference! Whether you're grilling it, pan-frying, or braising – your steak seasoning is one of the key elements. If you're still a little hesitant with your steak-cooking skills, check out here how to cook steak tips using a cast iron skillet in 4 easy steps.
Choosing steak seasoning is also as important as nailing the cooking time for your steak. Whether you'll go for the simple salt and pepper or go for the more adventurous spice combination like paprika and chili powder. Frankly, you're limited only by your imagination. The more experimental and adventurous you are in spices, the better. You might even turn to rare spices. Who knows, you might even come up with a steak rub that is worth passing onto your kids!
Having said that, you don't have to aimlessly experiment with your precious steak (especially the expensive ones!). It'll help if you already have an idea of how more or less a particular spice or spice combination will work with your steak. Hence, our list here! Yes, we've compiled the 15 best spices for steaks (along with some herbs as well) that you can try or base your own steak rub from.
Along with the list of spices are easy and delicious steak recipes that you can try to see the spices in action. Let us know what you think and which recipes are your favorites!
Spices for Steak (With Pictures!)
Basil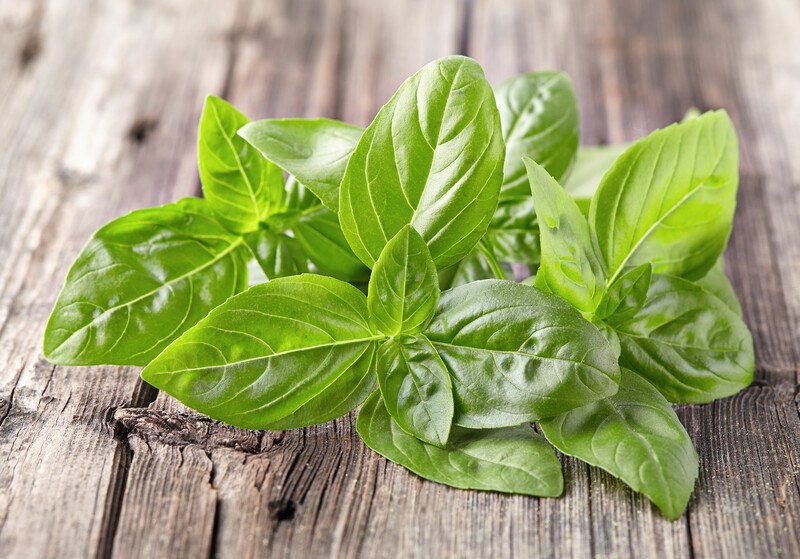 This leafy and flavorful green herb is great for soups, sauces, and stews. It has a sweet and savory flavor with notes of anise, mint, and pepper taste. Basil is good for reducing oxidative stress, lowering blood sugar levels, supporting liver health, and boosting mental health.
This flank steak dish screams bright and summery flavors. The combination of basil along with garlic, lime, and orange really gives the meat a zesty flair. Simply let your steak marinate for at least an hour and then cook for just 10 minutes. Quite simple, right?
Cayenne powder

Cayenne powder is a red-colored spice that is derived from cayenne pepper. Although it rates high on the Scoville scale, it has a fairly mild aroma. It helps in managing weight, easing cold symptoms, relieving pain, fighting bacteria, and supporting the immune system.
Simplicity with seasoning combination is sometimes the best route to take. This cayenne-rubbed steaks recipe is no exception. With just salt, pepper, and cayenne – you can already deliver a divine prime steak entrée.
Chives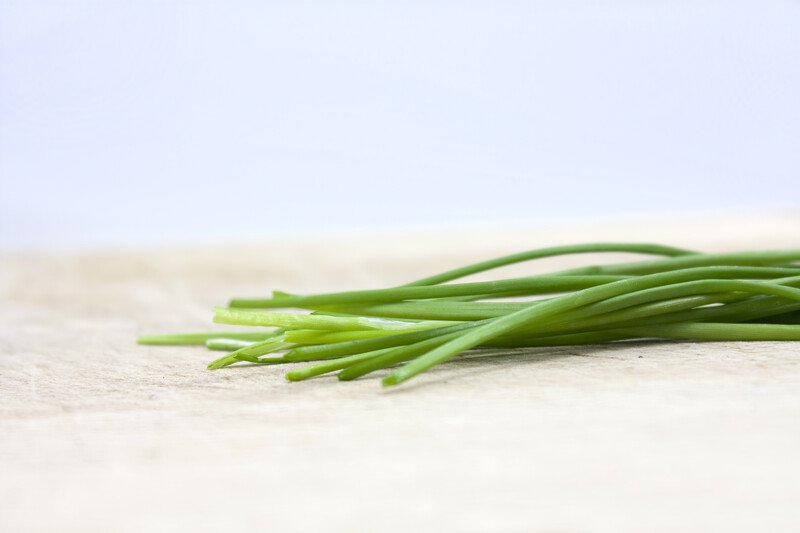 Chives is an herb that is closely related to onions, shallots, leeks, scallion, and garlic. It has a flavor similar to the onion with a slightly garlicky taste. It boosts heart and bone health, prevents age-related macular degeneration, and improves memory.
Give your steak a touch of refreshing and rich flavor with a dollop of garlic-chive butter. It's super simple and easy to make. The addition of a potato salad side dish completes this French bistro-style steak meal.
Cinnamon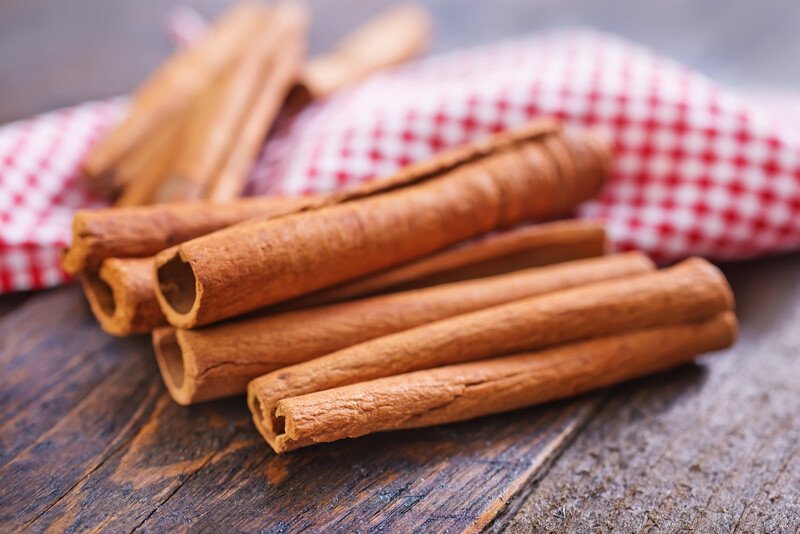 Cinnamon powder is derived from a cinnamon stick which is the inner bark of a tree spice that belongs to the genus Cinnamomum. It has an aromatic smell with a sweet and woody flavor. It also has hints of citrus and spicy taste. It helps lower blood sugar levels and fights bacterial and fungal infections.
Make sure your grill is screaming hot for this grilled flank steak recipe. The wonderful and aromatic smoky cinnamon dry rub works perfectly with the grilling method. It's perfect for tacos, burrito bowls, or toppings for green salads.
Coriander seeds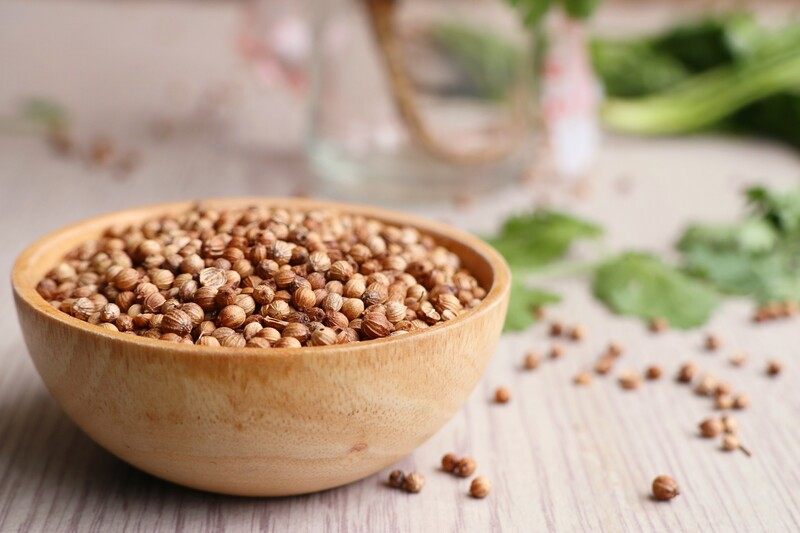 Coriander seeds are the seeds of coriander which is also an herb. The seeds have a warm, spicy, citrusy, and nutty flavor. It aids in reducing bad cholesterol, improving heart health, and boosting metabolism.
This grilled New York steak is perfectly seasoned with coriander, cumin, salt, and pepper. The steak's lemony flavor from coriander compliments the cilantro in the salsa verde. The overall flavor combination from the steak seasoning and salsa verde simply works.
Cumin seeds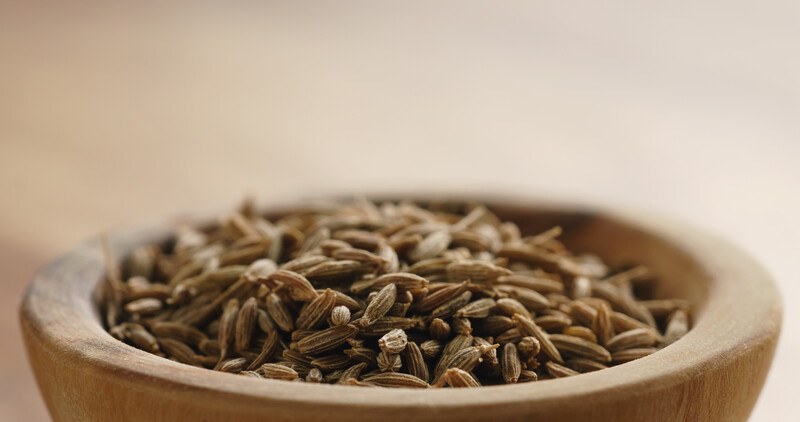 Cumin seeds are derived from a plant belonging to the parsley family. It has an earthy and warm flavor with a slightly sweet and bitter taste. It helps in controlling blood sugar, promoting healthy digestion, lowering cholesterol levels, and fighting bacteria and parasites.
Steak and chimichurri sauce is undeniably a classic pairing. But instead of just seasoning steak with just salt and pepper, this one calls for a rub consisting of cumin, paprika, and garlic. The chimichurri potatoes are a must of course!
Mustard seeds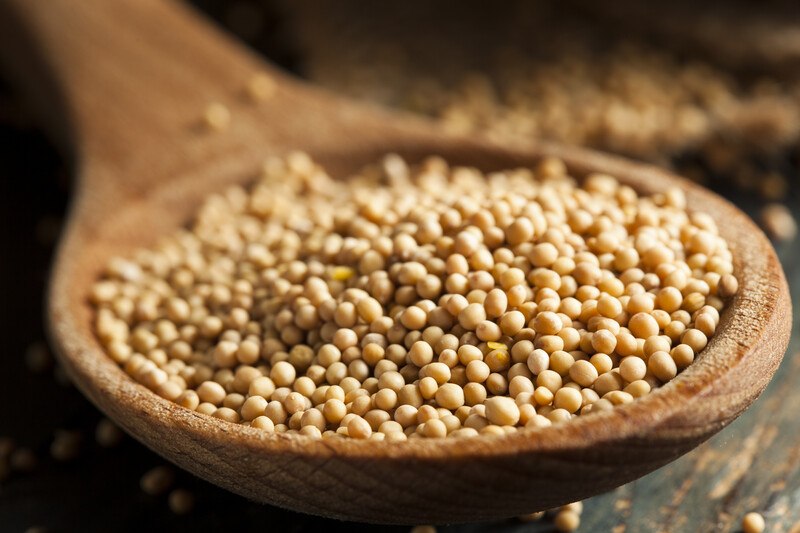 Mustard seeds are derived from various mustard plants. There are 3 types – black mustard, brown Indian mustard, and white-yellow mustard. The yellow ones are quite mellow in taste with notes of sweet and spicy flavor while the brown and black ones are noticeably hotter with bitter notes. Mustard seeds provide relief from headaches, are good for the digestive tract, and boost cardiovascular health.
I don't know about you but I do live for spice-crusted steaks! I love how your taste buds are first greeted with a crusty outer layer bursting with flavors and then welcomed by the tender and delicate meat underneath. This mustard-crusted pepper steak is no exception.
Oregano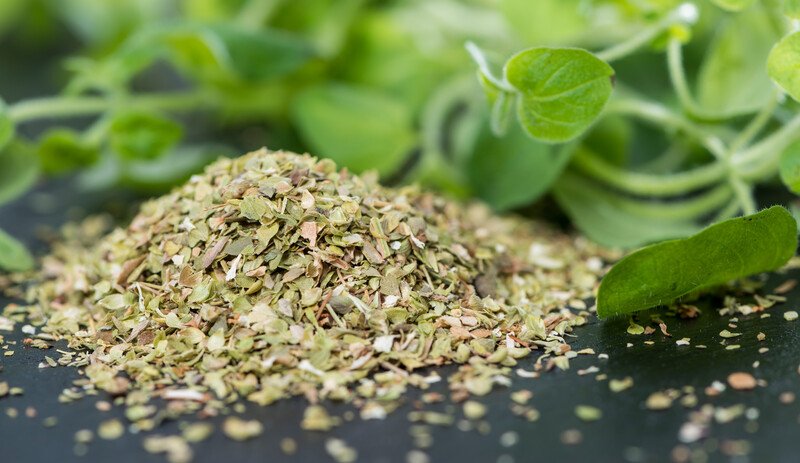 Oregano is one of the main herbs in Italian cuisine. It has a bold and earthy flavor with notes of bitter taste. These leafy, green herbs aid in relieving inflammation, regulating blood sugar levels, and fighting bacteria.
Here's a simple wet steak rub that works just perfectly. It's just a combination of olive oil, dried oregano, minced garlic, and salt and pepper. Very minimal work and preparation. You'll find it hard to mess with this one. The steak will go nicely with grilled vegetables or mashed potatoes.
Parsley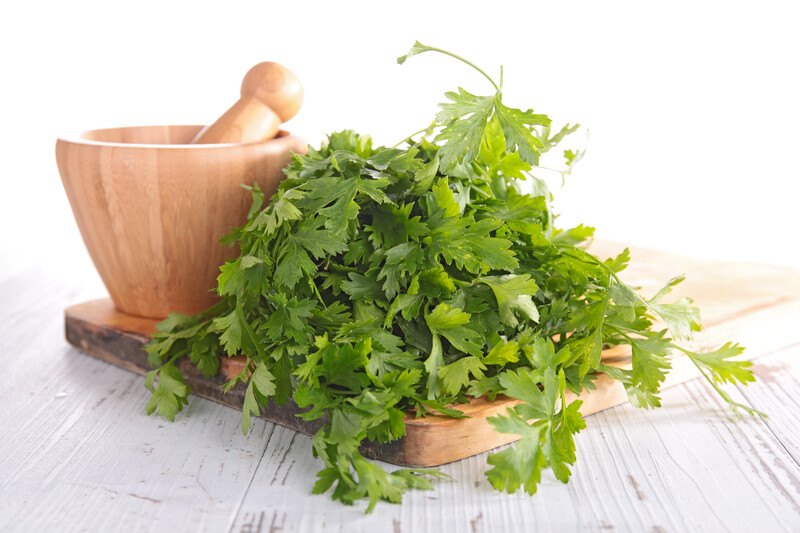 Parsley is an herb that is common in Brazilian, Mediterranean, Middle Eastern, and American cuisine. It has a clean and peppery flavor with hints of earthiness. It has antibacterial properties and helps in improving heart and bone health.
Steak and parsley-garlic butter. That's it. That simple. No-fuss, no tricks whatsoever. The secret really is in the parsley-garlic butter – it is simply seasoned with salt and pepper and mixed with chives and cognac, chilled, and then served on top of a medium-rare rib-eye steak.
Red pepper flakes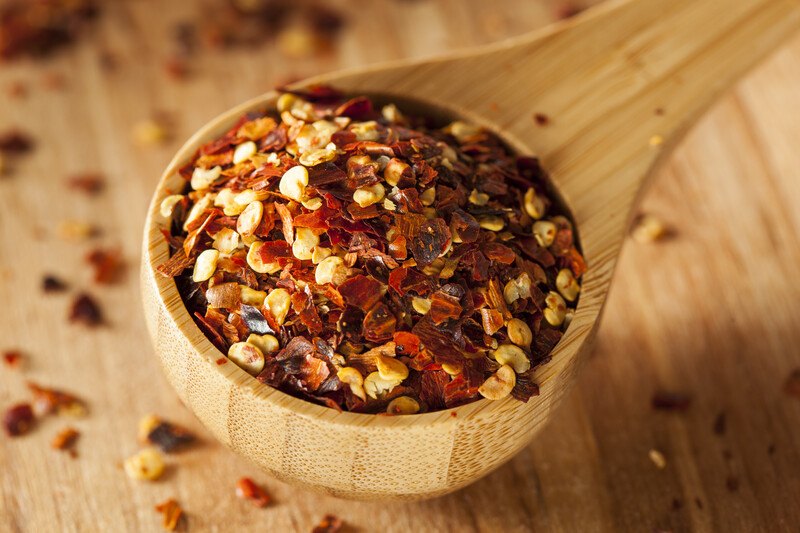 Red pepper flakes are derived from a combination of different peppers, mainly cayenne pepper. It has a decent amount of spicy with a somewhat sharp and earthy flavor. It helps boosts the immune system, improves skin and eye health, and aids in weight loss.
Give your steak a little kick with red pepper flakes just like in this recipe. The heat is very minimal as it is balanced by the lime and butter. In fact, you'll be able to enjoy its flavor more. Having said that, feel free to adjust it if it's too hot for your liking.
Rosemary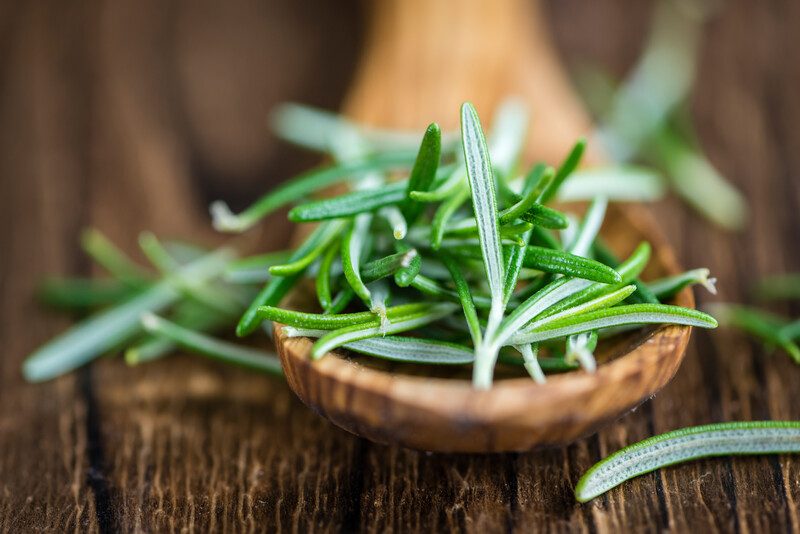 Rosemary is a fragrant herb belonging to the mint family Lamiaceae. It has a peppery and sage-like flavor with a slightly wood and bitter taste. It aids in improving blood circulation, relieving stress, fighting bacterial infection, and boosting the immune system.
Get ready to grill a New York steak that tastes as good as restaurant steaks! Yep, the spicy marinade is pretty much the secret here. A quick blitz in the food processor to really blend the rosemary, garlic, cayenne, paprika, soy sauce, and oil – and you're good to go!
Sichuan peppercorns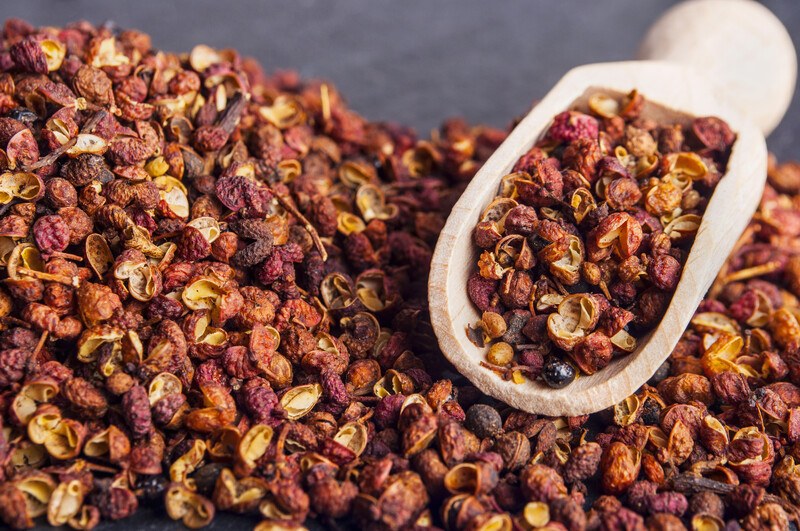 Sichuan pepper, oddly enough, is not in any way related to black pepper nor chili pepper. It actually belongs to the Rutaceae family that also includes citrus and rue. It has a citrusy flavor with hints of pine and lavender taste. It helps protect the stomach, soothe inflammation, reduce pain, relieve toothache, and stimulate circulation.
I'm not sure how many will agree, but Sichuan peppercorns and steak is surely one of the classic favorites. This filet mignon recipe is served with kale slaw and crispy mushrooms – which pretty much ensures a delicious and interesting dining experience.
Smoked paprika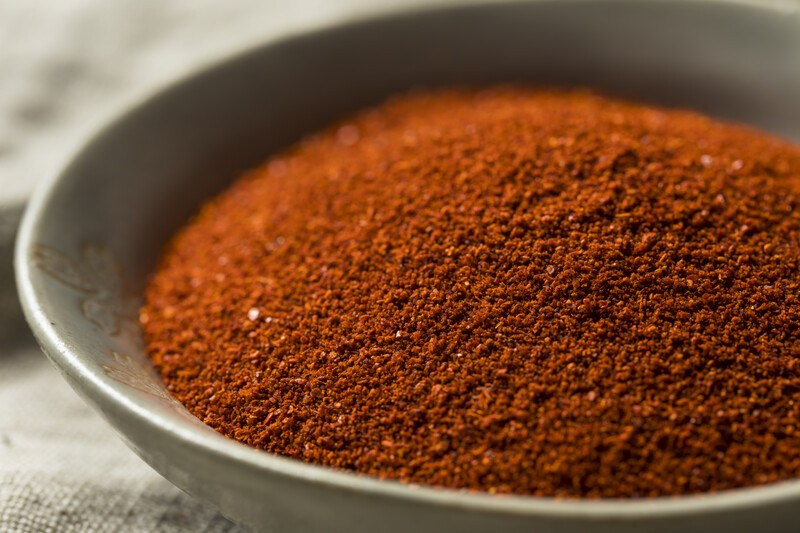 Smoked paprika is derived from dried and powdered fruits of the Capsicum annuum plant. The peppers are smoked and dried using oak trees. It has an earthy, sweet, peppery, and strong outdoorsy flavor. It aids in improving immunity, alleviating gas, and reducing the risk of heart disease and cancer.
Grab some spice combo ideas with this dry rub for steak. It mainly consists of smoked paprika. Along with other spices like garlic and onion powder, oregano, cayenne, and cumin, it makes for a great steak seasoning. When stored in an airtight container it can actually last for up to a year.
Tarragon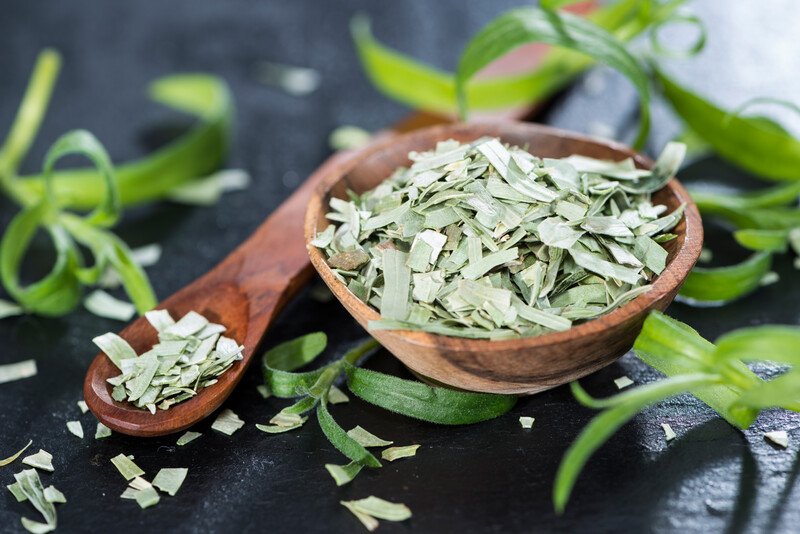 Tarragon is one of the main herbs used in French cuisine. It has a slightly sweet and bitter flavor with notes of licorice taste. Tarragon helps improve sleep, regulate sleep patterns, lower blood sugar, and reduce pain associated with certain conditions like osteoarthritis.
You can simply make tarragon-garlic butter to topped your pan-fried steaks but this tarragon and mushroom sauce sounds more interesting, right? The onion and garlic are simply sauteed, wine is added and reduce by half, then cream and mushrooms are added and then seasoned with Worcestershire sauce and chopped tarragon.
Thyme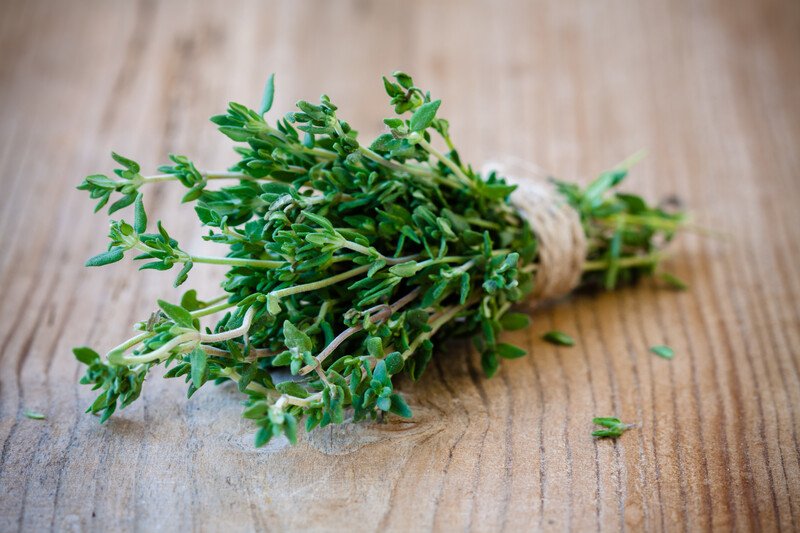 Thyme is an herb that belongs to the mint family and is a close relative of the oregano. It has a sharp, earthy, and minty flavor with hints of sweetness and pepperiness. Thyme helps in soothing cough, lowering blood pressure, and supporting the immune system.
This recipe will leave you feeling very cheffy – simply follow the steps to make the most of your steak! I think the whole basting with garlic and thyme-infused butter really nails it. One important note though, is that thyme will sputter so watch out for that!
Related Content