One of the reasons that I love sous vide is the idea of infusions, where you are creating a strong new flavor in a base liquid, like yogurt, oil or alcohol. This list of sous vide infusion recipes covers a wide range of ideas to try out.
There are various ways to make infusions, one of which is to simply use cold ingredients, which takes time. You can also use hot liquids but this requires increased monitoring and tends to be more intensive overall.
Sous vide offers the best of both worlds. Basically, you get to infuse with heat and don't need to actively monitor anything. Being able to do so means that you can make infusions much faster and you can sometimes end up with a more intense flavor as well.
One great thing is that infusions are very easy to make. Unlike other types of sous vide recipes, infusions are fairly resilient to time and temperature changes – unless you what a very specific flavor profile. This makes infusions a great place to start for beginners, especially if you're not confident in your sous vide skills.
Finally, sous vide infusions simply taste great overall. There are many different options for what you can make and these 10 recipes are all good examples. For that matter, I've found infusions a particularly fun way to use my sous vide setup and something that I want to experiment more with.
But before you get started, do you have a sous vide machine? You'll need one to cook these dishes!
Sous Vide Infusion Recipes
Cantaloupe and Lime Infused Sous Vide Vodka
Sous Vide Strawberry-Chili Vinegar
Sous Vide Mango-Coffee Preserve
Sous Vide Citrus Yogurt
Sous Vide Vanilla-Lemongrass Syrup
Rotini in Sous Vide Saffron-Tomato Oil
Sous Vide Citrus Infused Oil
Sous Vide Ginger Lemon Oil
Sous Vide Herb-Infused Olive Oil
Sous Vide Apple Pie Bourbon Liqueur
Cantaloupe and Lime Infused Sous Vide Vodka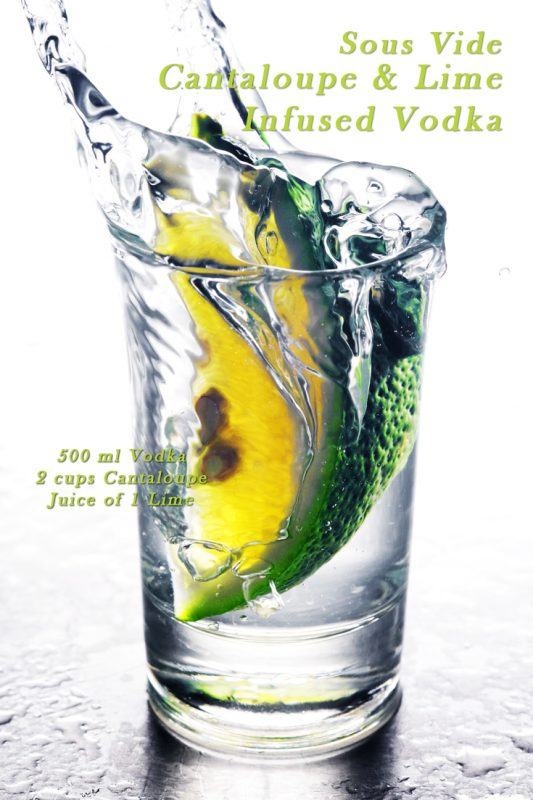 One of the most popular types of infusions out there is, not surprisingly, alcohol. After all, why not take a few extra steps to make your booze taste that much better? This recipe for Cantaloupe and Lime Infused Vodka does exactly that and you end up with sweet and fruity vodka at the end of it.
At the same time, you don't need to do this with good vodka. In fact, I made the recipe using cheap stuff, just to see whether it would taste okay at the end – and it did! What's more, you could easily change your ingredients to get whatever flavors you wanted, including options that vodka companies don't make.
This vodka infusion would be perfect for a cocktail, or even just to sip on.
Sous Vide Strawberry-Chili Vinegar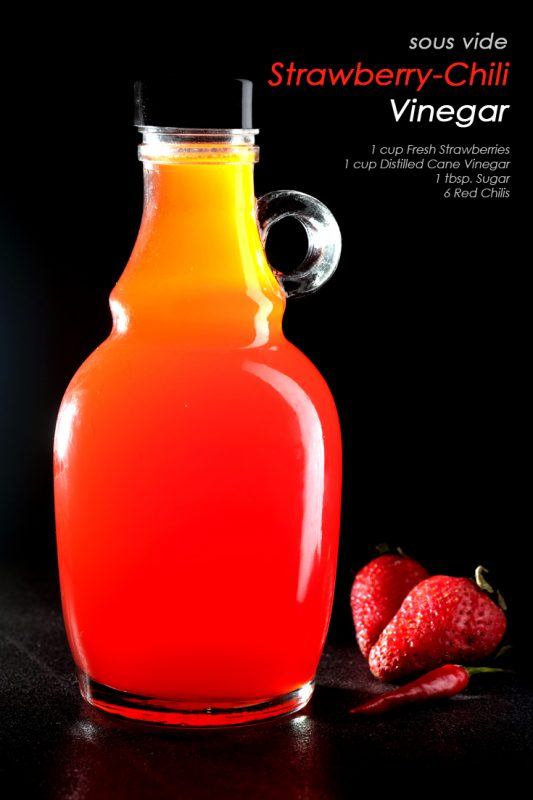 This Strawberry-Chili Vinegar is another fun flavor combination to try. As with the vodka, you're making a fairly neutral liquid taste that much more interesting. You could then use the vinegar in many different ways, such as to make salads more interesting or on grilled food.
The proportions of ingredients can be changed to influence how sweet and spicy the finished vinegar ends up – so there are many options at your fingertips.
Sous Vide Mango-Coffee Preserve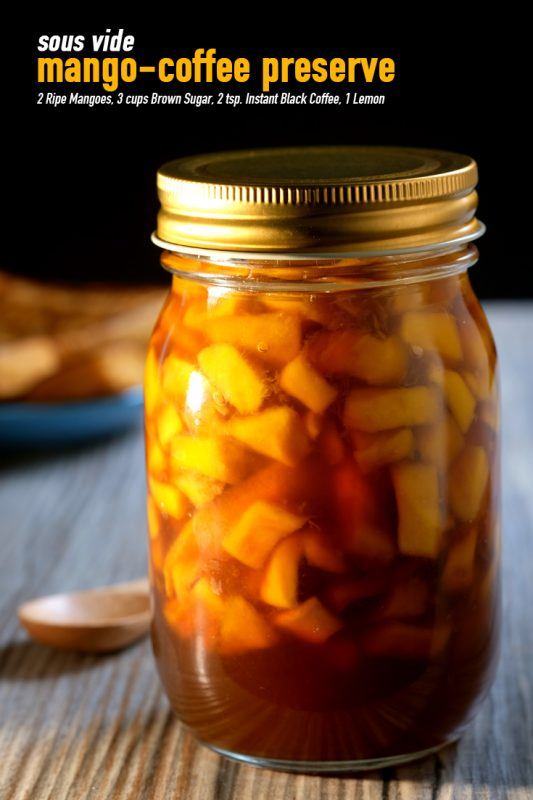 The idea of this Mango-Coffee Preserve is roughly the same as the previous two examples, although the finished product is somewhat different. In this case, you're infusing mango with the flavor of coffee but you're also creating a preserve that you could use on toast or in various other ways.
Of course, you should definitely use high quality coffee for your infusions, because to make a good recipe, you need to start with good ingredients.
Personally, I like to think of this as 'breakfast in a bottle', simply because of the smell of mango and coffee. But, the preserve would also be perfect at other times, such as over vanilla ice cream as a dessert.
Sous Vide Citrus Yogurt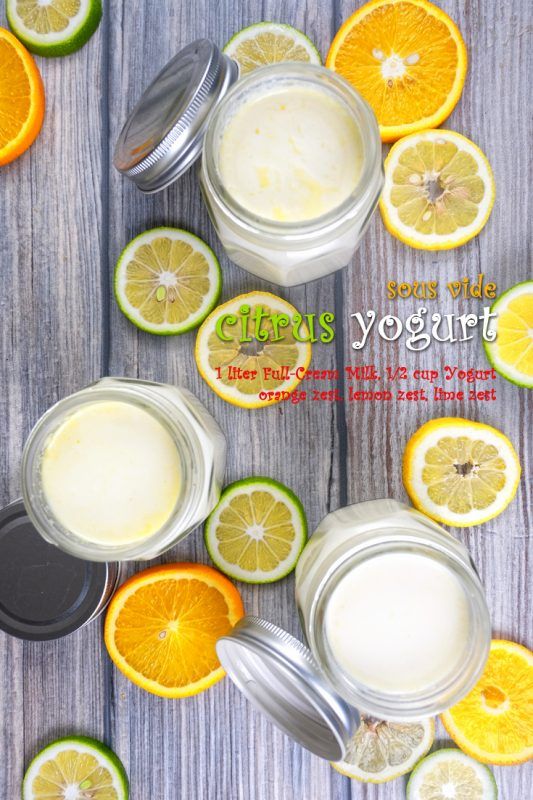 This Citrus Yogurt offers another illustration of what you can do with sous vide infusions. In this case, you're taking a combination of whole milk and yogurt, along with various flavoring components, to make your own yogurt. Doing so is less expensive than buying yogurt regularly and also gives you much more control over the end result.
By doing this, you can essentially create any flavor of yogurt you like and use the ingredients that you prefer. This is also a great way to get fruity yogurt without the added sugar that so many companies use. Thus far, I've only tried citrus as flavoring ingredients but there are endless different options out there.
Sous Vide Vanilla-Lemongrass Syrup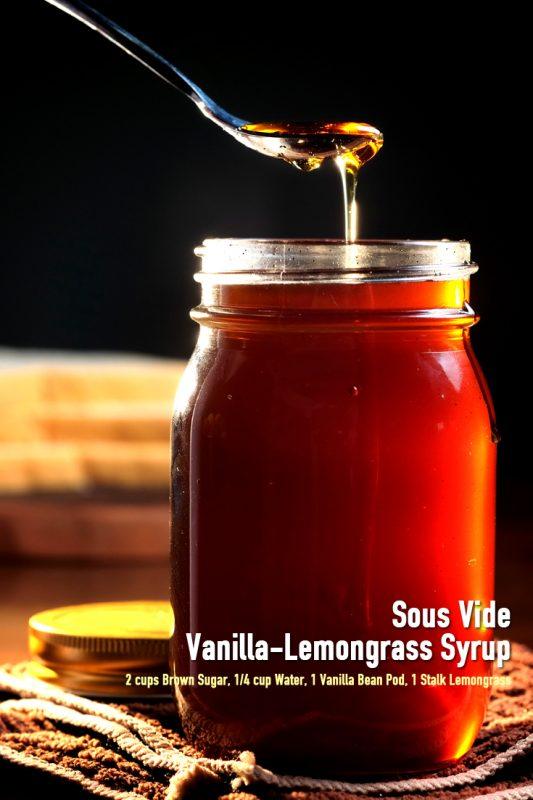 This Vanilla-Lemongrass Syrup is another infusion style that you can try. In this case, we're not taking a basic syrup and infusing it, instead we're making the syrup through the infusion process. The idea is actually very easy to do and no more complicated than any of the other infusions on this list.
At the end of it, you end up with a sweet syrup that could easily be a replacement for maple syrup. For that matter, once you start down this road, you may find that you never rely on store-bought syrups again.
Rotini in Sous Vide Saffron-Tomato Oil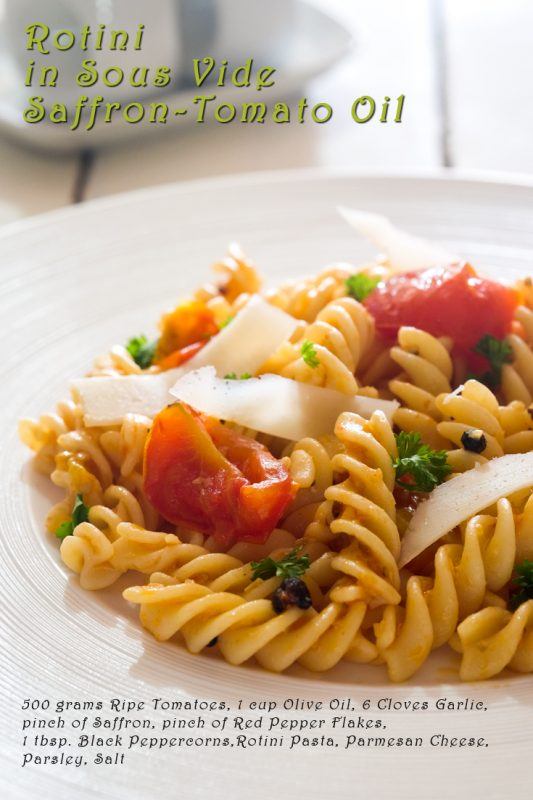 With this Rotini in Saffron-Tomato Oil recipe, I take the infusion oil concept one step further. In particular, I was interested in creating an olive oil that would naturally pair with an Italian-inspired pasta dish. With that in mind, the key steps in this recipe are simply creating the oil. However, the other ingredients all serve to complement that oil, making for a balanced and attractive meal all around.
The oil itself will also last a while, so you could make up a batch and then use it for multiple meals. That's a great way to make dinners more interesting without increasing the work you have to do each night.
Sous Vide Citrus Infused Oil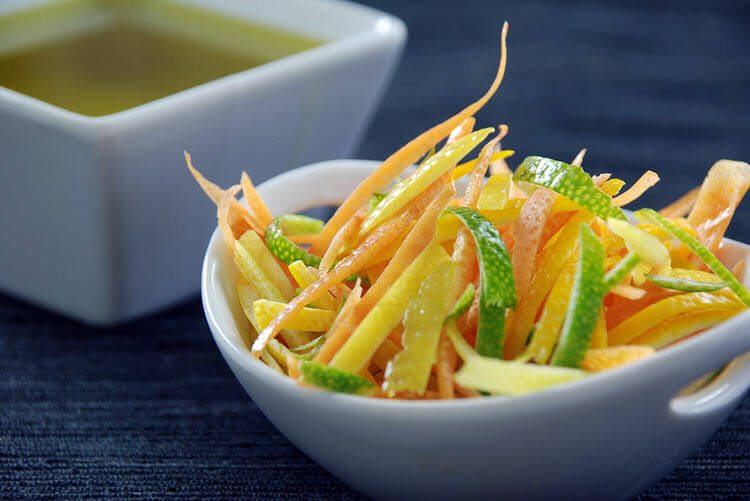 Citrus flavors seem to work well with everything and this Citrus Infused Oil from amazingfoodmadeeasy.com is a great example. As Jason points out, you can make this using any type of oil you like or even with a combination of oils. This gives you considerable flexibility and you can choose your oil(s) based on what you tend to cook with.
Sous Vide Ginger Lemon Oil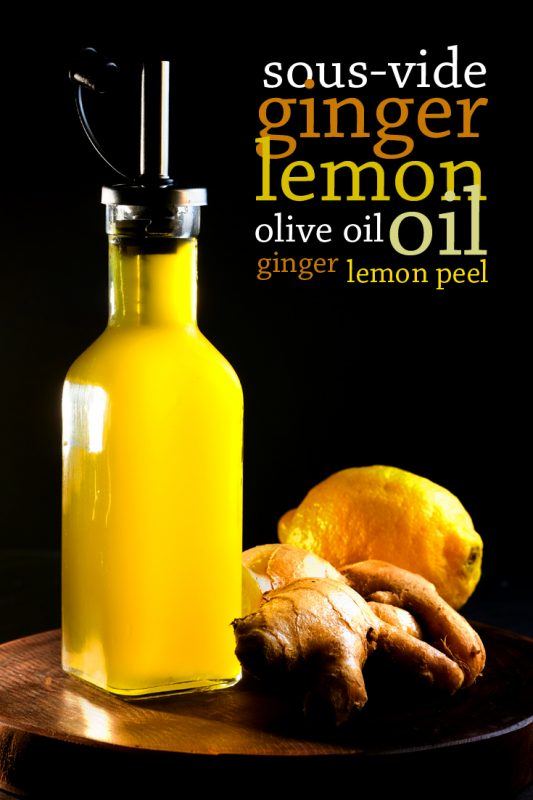 The choice of flavors with this Ginger Lemon Oil would make it a perfect addition to many different Asian recipes and way to create more interesting and complex flavors in your food. Again, you could use any flavor combination you wanted – but this particular option does look amazing in the bottle. In fact, this oil could make a very good gift, especially if for somebody who loves cooking.
Sous Vide Herb-Infused Olive Oil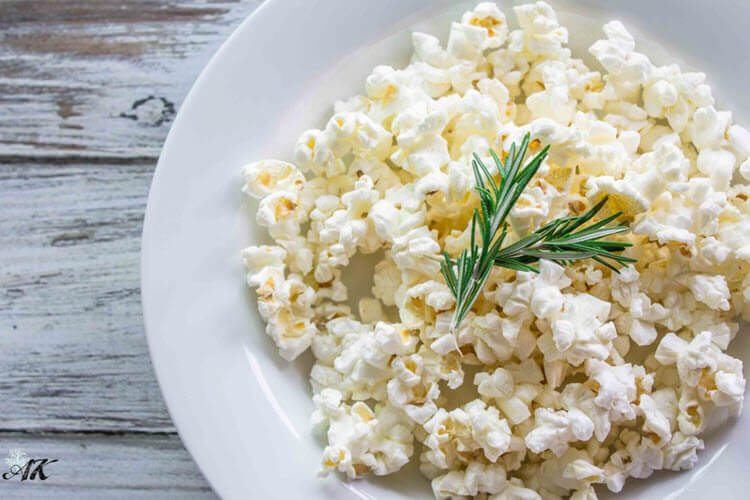 This Herb-Infused Oil comes from the site almost-kosher.net and it is another style that you can try. Savory oil infusions like this can work exceptionally well, simply because the oil then complements so many different types of recipes. As the author points out, using dried herbs is actually better for this than fresh ones, as this is safer and produces better outcomes anyway.
She also mentioned that the olive oil can be a great alternative to butter on popcorn. That's something I haven't tried personally but I can see how it would work very well indeed.
Sous Vide Apple Pie Bourbon Liqueur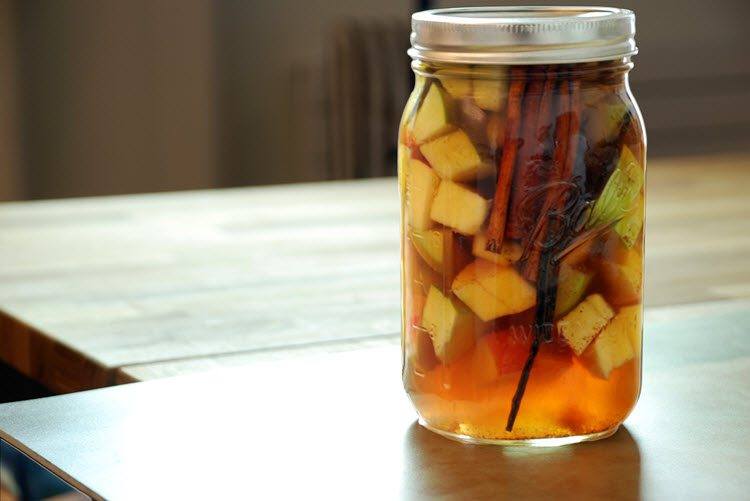 I mentioned a recipe for infusing vodka earlier but, as Jason from amazingfoodmadeeasy.com shows, you can infuse pretty much any type of spirit. For that matter, the flavors you choose don't have to be basic either. Instead, this recipe lets you make Apple Pie Bourbon Liqueur, which could be easily used in a cocktail or simply served over ice.
Like with my vodka recipe, you could use this approach as a way to make cheap bourbon more palatable. Alternatively, you might choose a more expensive product and make it taste that much better again.