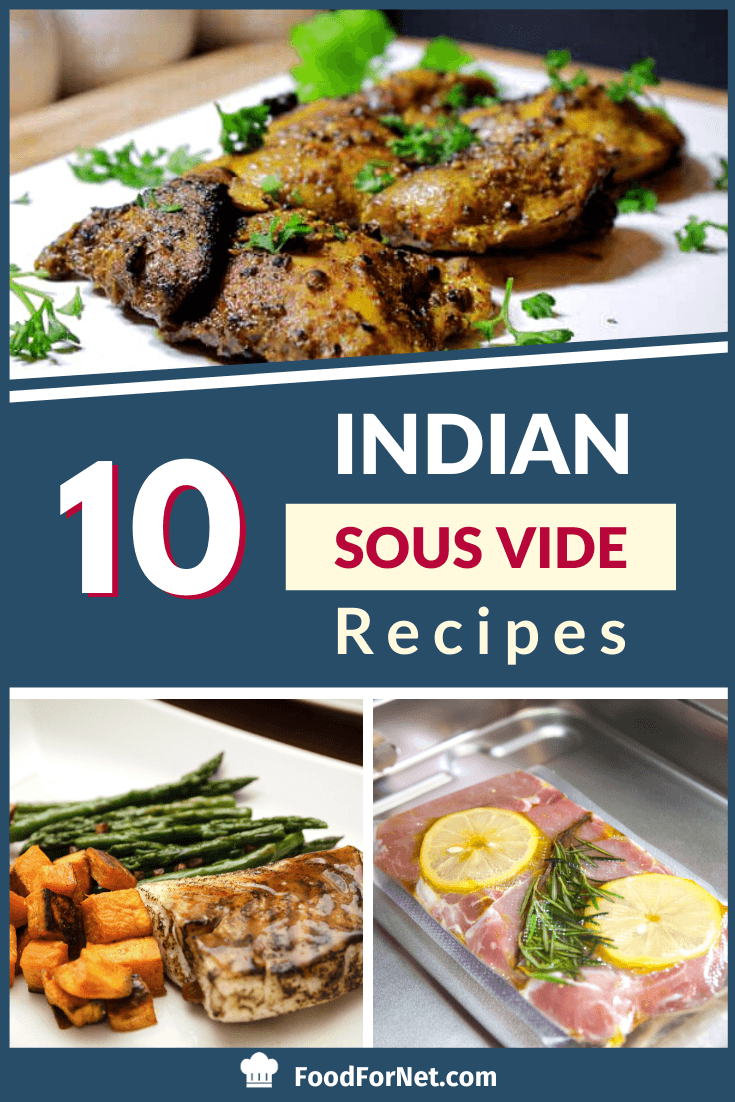 I've always loved the flavors of Indian food, especially authentic Indian dishes, rather than the Americanized versions that you see around. More than anything, this is because Indian food has such a complex balance of flavors and spices. These concepts work well with many different meals, including traditional Indian dishes and variations that use some of the same ingredients.
With this list, I'm highlighting 10 different Indian sous vide recipes. Traditional Indian cooking doesn't use sous vide but the process is exceptional for creating interesting flavors and textures. For that matter, you can get many outcomes with sous vide that you wouldn't ever find with other cooking techniques.
Some of the recipes listed here are my own creation, while others come from various food bloggers online. Regardless of the source, the recipes take advantage of Indian flavors, often using them in creative ways. While none of the recipes are completely authentic Indian food, they are all cases where Indian flavors are highlighted and taken advantage of.
Indian Sous Vide Recipes
Looking for spice? Try these spicy sous vide recipes.
For East Asia, try these Asian sous vide recipes.
Sous Vide Chicken Tikka Masala
Sous Vide Cod Burgers with Curry Aioli
Sous Vide Curried Chicken Thighs
Tikka Masala Coated Sous Vide Chicken
Sous Vide Lamb Masala with Prune Chutney
Sous Vide Masala Pork Ribs
Sous Vide Lamb Korma
Sous Vide Lamb Curry
Sous Vide Curry Salmon with Confit Chicory
Sous Vide Chicken Fingers
Sous Vide Chicken Tikka Masala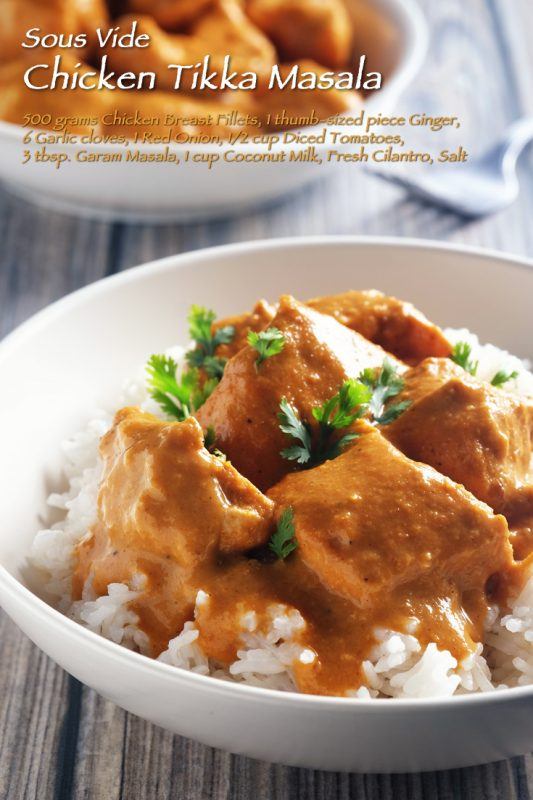 This Sous Vide Chicken Tikka Masala has many similarities to the authentic recipe, especially in the way that the curry sauce is created. However, the use of sous vide changes this recipe somewhat, as you would normally be roasting the chicken instead. The variation means that you lose some of the traditional complexity of flavor but you gain tenderness.
In many cases, that trade-off is worth it, especially as tender and moist chicken always tastes amazing. The approach also works well because of convenience. While there is some prep work involved in the recipe, all of this is done before the chicken is cooked. You end up putting the sauce in with the chicken and cooking that all together, giving you a meal that is ready to serve straight from the bag.
Sous Vide Cod Burgers with Curry Aioli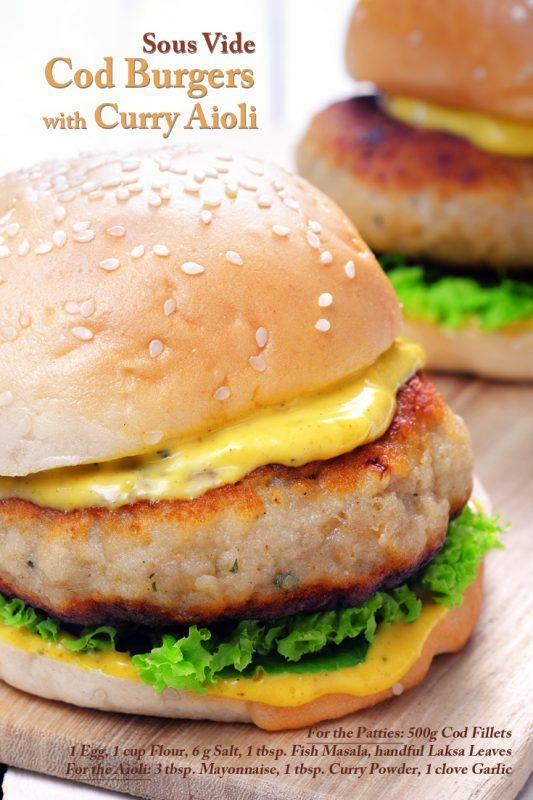 Unlike the previous example, these Cod Burgers with Curry Aioli aren't a traditional Indian dish. Instead, they take advantage of Indian flavors to create a fairly American meal. That's not a bad thing though and the recipe does use Indian spices for the aioli and for the burgers themselves.
I personally love the way the flavors combine here and the ingredients make the fish stand out much more. It's also nice to have fish burgers that taste interesting, as many others end up on the boring side.
Sous vide works great for many types of seafood!
Sous Vide Curried Chicken Thighs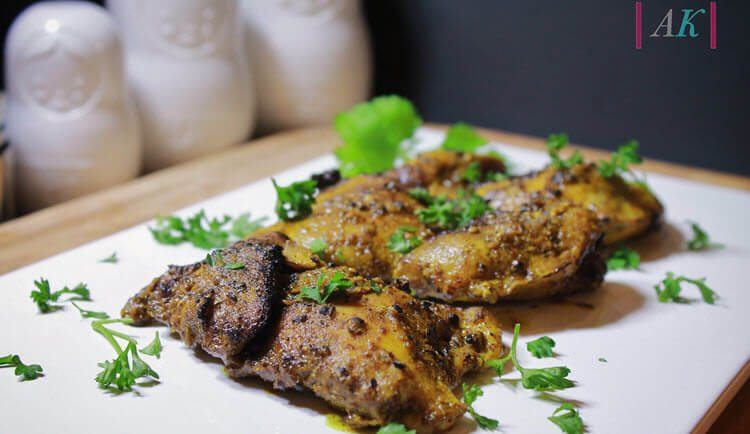 This recipe for Curried Chicken Thighs is from almost-kosher.net and I love the way it looks visually. Unlike many other Indian-inspired recipes, this one doesn't focus on having a creamy sauce. Instead, the flavors are on the chicken itself, which is more intense overall. The sous vide helps to infuse those flavors still further, resulting in an impressive dish.
Tikka Masala Coated Sous Vide Chicken
This recipe from amazingfoodmadeeasy.com takes the idea of tikka masala but produces an entirely different dish. Instead, of your traditional curry sauce, the recipe creates a curry-based coating for individual pieces of chicken, resulting in Tikka Masala Coated Chicken. The style wouldn't work all that well as a meal, especially as there is extra effort involved. But, as finger food, the dish is fun and a nice change from more traditional party foods.
Sous Vide Lamb Masala with Prune Chutney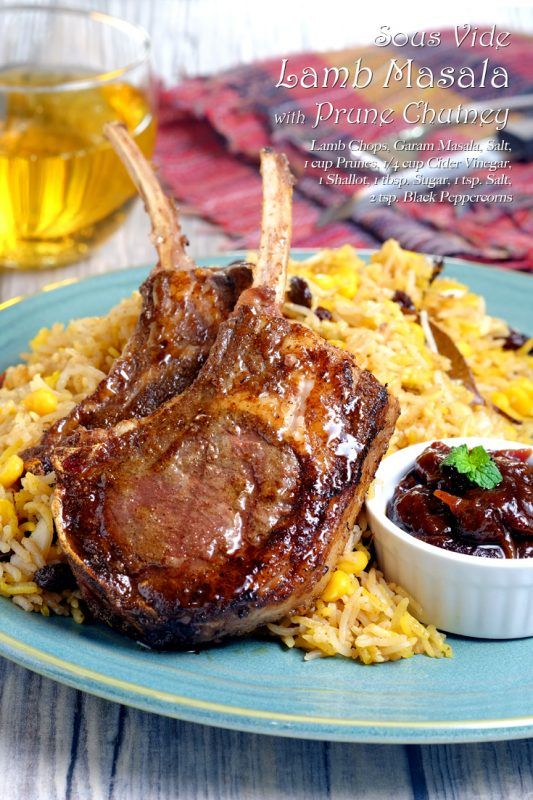 To be honest, the focus of this Lamb Masala with Prune Chutney was never on Indian food specifically. Instead, I was trying to make a sous vide recipe for lamb chops that also tasted interesting. As it happens, Indian spices are one of my favorite flavor choices anyway, so the ingredients in this dish simply made sense.
But, intentional or not, the lamb chops are a great way to highlight Indian flavors. Plus, they turn out tender and perfectly cooked, courtesy of the sous vide.
Sous Vide Masala Pork Ribs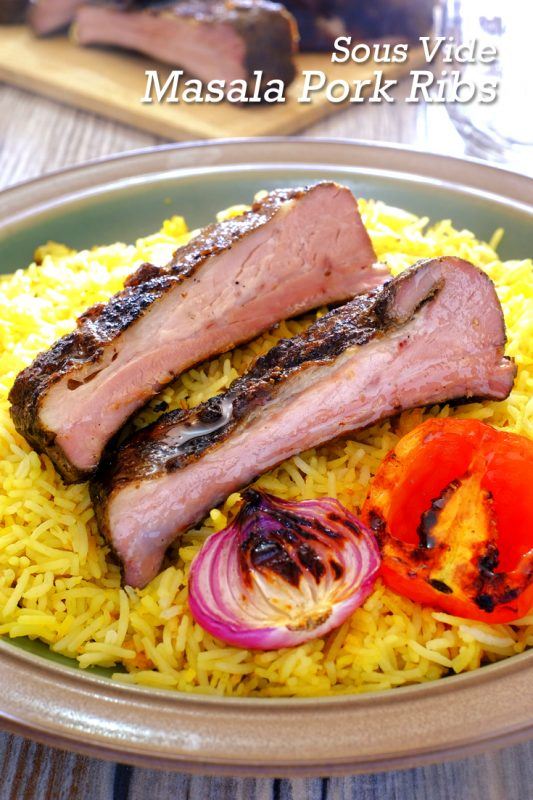 For the most part, these Sous Vide Masala Pork Ribs follow the same pattern as the previous recipe. So, they weren't specifically created as an Indian dish but the flavor profile does work well. In many ways, the flavors aren't even the best part of this recipe.
Instead, I was incredibly impressed with how the ribs themselves turned out. Cooking pork ribs this way results in perfection – with ribs that are tender and juicy, while still being meaty and retaining their texture. This outcome is so much better than any other way of cooking ribs and isn't even difficult to achieve.
Sous Vide Lamb Korma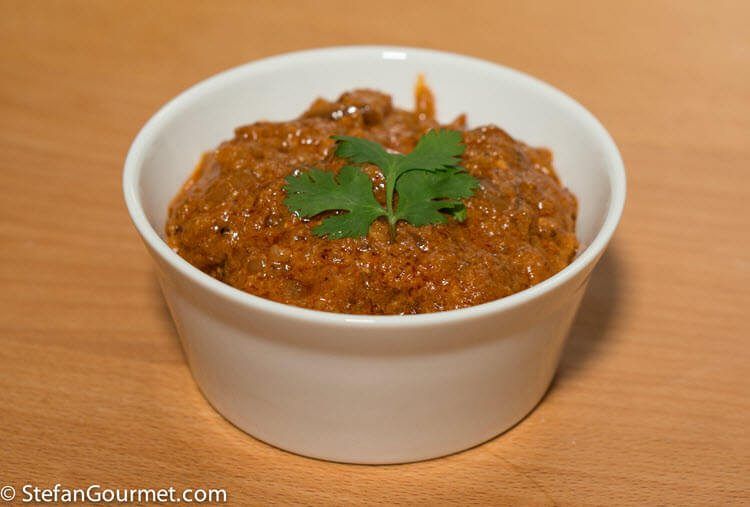 Getting back to traditional dishes, we have this Sous Vide Lamb Korma from stefangourmet.com. The styles used are fairly similar to my tikka masala from earlier, although Stefan does fry the lamb first to get the best of both worlds. I love the intensity of flavor that this recipe provides and it is more authentic than my version. However, it does involve extra work for that authenticity, which is a disadvantage in some situations.
Sous Vide Lamb Curry
This Lamb Curry comes from amazingfoodmadeeasy.com and it's another sous vide version of a common Indian dish. A key difference is that this involves a much longer cooking time, as the lamb is left in the sous vide for 2 or 3 days. While the length of time isn't as convenient, longer cooking times can produce some amazing results. If nothing else, this is bound to result in very tender lamb with an intense flavor.
Sous Vide Curry Salmon with Confit Chicory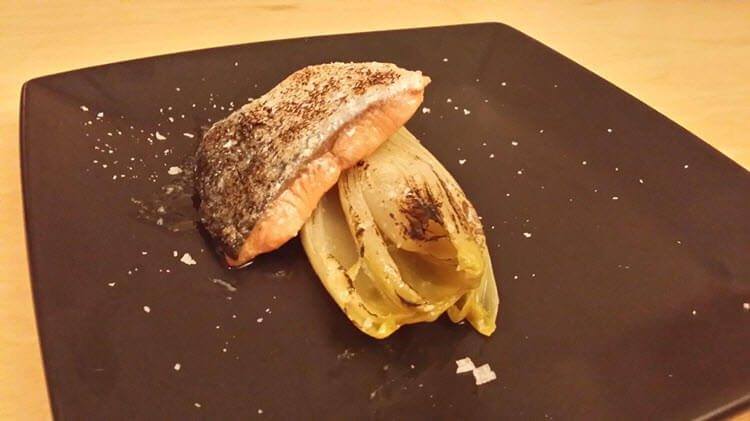 The biggest advantage of this Curry Salmon with Confit Chicory recipe has to be the flavors. The overall approach comes from bigspud.co.uk and the recipe means that you have a significant curry flavor profile in the salmon. The inclusion of chicory confit complements the recipe well and is an example of doing something a little unusual with your dinner.
Sous Vide Chicken Fingers
Chicken tenders make a popular party food, regardless of whether you're serving kids or adults. This Sous Vide Chicken Fingers recipe is an interesting variation, because you're taking advantage of Indian flavors. I love this idea because chicken is served so often and tends to get a little boring. Using a new flavor combination works well, particularly in the case of party foods.
The recipe itself comes from the site amazingfoodmadeeasy.com, which offers considerable information about sous vide and modernist cooking overall. What's more, like any sous vide chicken recipe, these chicken fingers end up perfectly tender and moist.