I love Italian food, particularly because of the bold flavors and the passion that surrounds the food. At the same time, the recipes are often simple, making them a perfect choice for people who love food but tend to be busy. These Italian slow cooker recipes are easy and delicious.
In many ways, making slow cooker versions of some of these recipes seems like a natural extension. What better way to be able to enjoy Italian food regularly without having to stress over the cooking? So check out this list of 10 (of the many) Italian slow cooker recipes from our collection of original recipes.
This list highlights ten different recipes that offer Italian flavors and can be made in the slow cooker. All of these come from this site and I've focused on covering a range of different styles of food, including some that rely on seafood and others that don't.
Italian Slow Cooker Recipes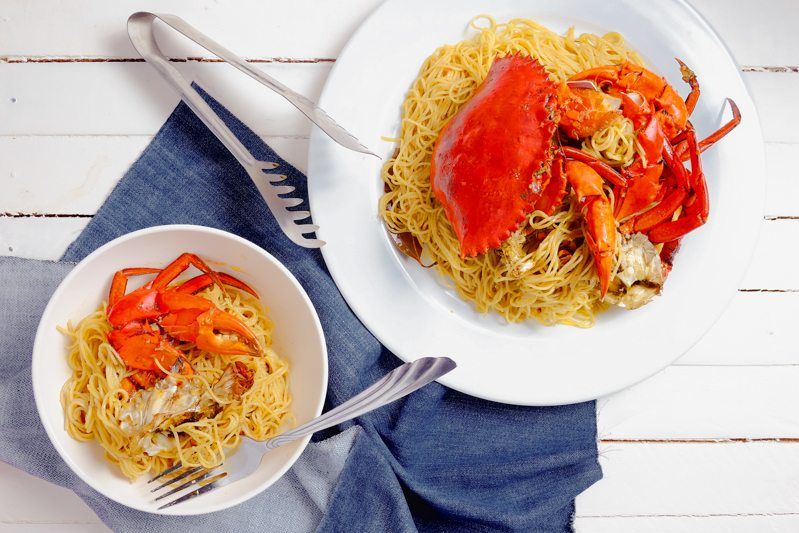 10. Slow Cooker Mussel and Potato Rice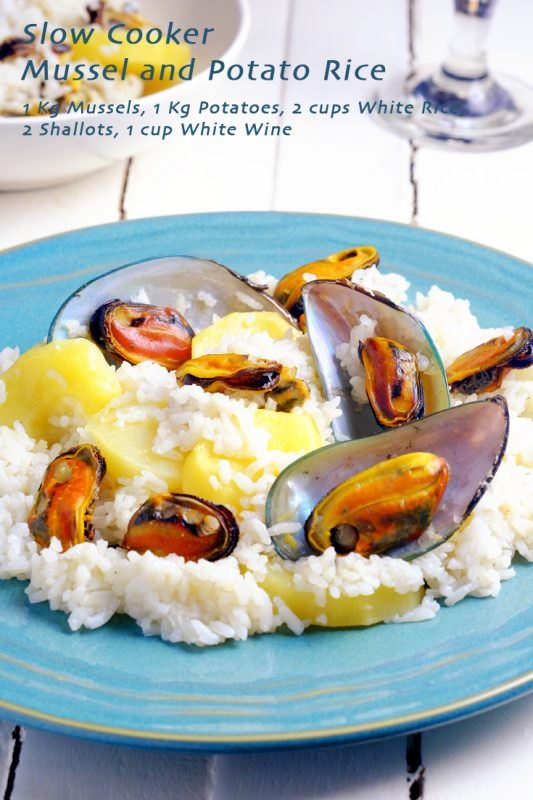 If you've never tried it before, Mussel and Potato Rice may seem like an odd combination of flavors and textures. But, the dish itself does have Italian roots and is locally called Tiella Pugliese. The idea is simple and the meal itself comes together well.
I admit, I was a little hesitant when first making and trying this dish because the idea was somewhat unusual. I'm pleased to say that I was wrong about it and the combination is actually very appetizing. If nothing else, it is easy to make and you lose little in simply trying it out.
9. Slow Cooker Clam Puttanesca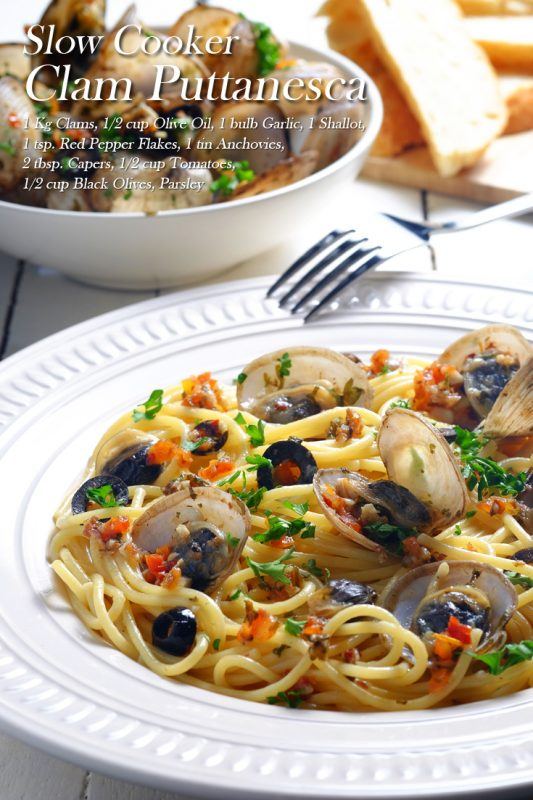 There are many things that I love about this Clam Puttanesa, but the most significant would have to be the appearance. The clams here look perfect when paired with pasta, while the herbs and olives help to make the dish stand out. Of course, you don't have to serve it with pasta and many people would choose bread on the side instead, or perhaps rice.
But, that being said, the flavor is also very relevant. The ingredients act to emphasize the taste that comes from the clams, rather than drowning it out. This is hard to achieve, so it's great to find a recipe that lets you experience all the flavors that the claims have to offer.
8. Crab Aglio E Olio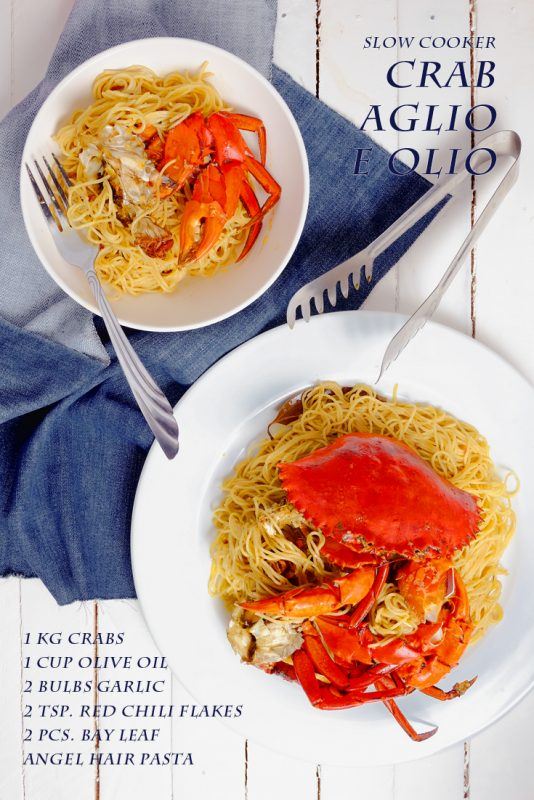 Crab Aglio E Olio is an impressive dish to serve, especially if you have friends who love eating crab. But, at the same time, it is a deceptively simple recipe. Realistically, most of the prep work comes from getting the crabs ready but I provide detailed instructions about how to do this efficiently, while ensuring that you get the most from your crabs.
On a side note, this recipe also works well for people that don't actually like eating crabs. The cooking process infuses the sauce with the flavor from the crabs. Because of this, you can choose just to eat the pasta, which is actually my personal preference.
7. Slow Cooker Sausage Risoni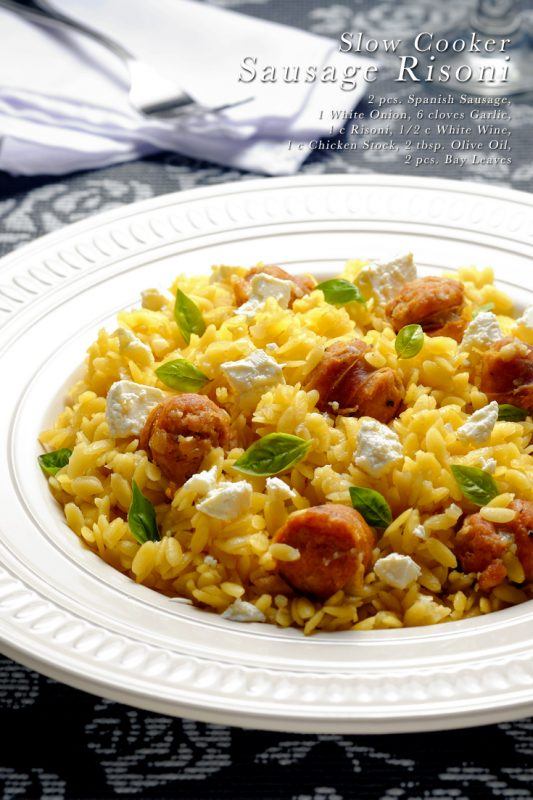 The simplicity of this Slow Cooker Sausage Risoni is probably what attracts me to this dish. It is also a good place to get started with cooking dry pasta in the slow cooker. As you can see from the image, the end result is perfect and you end up with an attractive dish overall.
On a side note, this is one of the few slow cooker dishes that is fast from start to finish. In particular, it takes from 45 minutes to an hour to actually cook the dish, plus another 10 minutes or so for the prep time. So, you could easily set it going when you first got home from work and have a simple and elegant dinner ready for you by the time you have wound down a little.
6. Chicken Cacciatore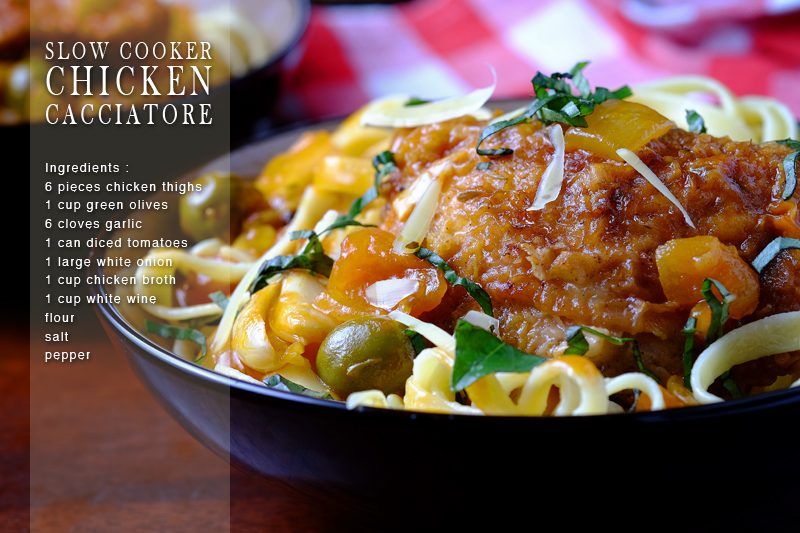 This Chicken Cacciatore is a fun combination of multiple elements, which makes it great if you're looking for something different. The chicken itself ends up looking like it's fried and it tastes that way as well, although it is actually mostly poached.
But, it's the other ingredients that make this recipe especially interesting. This includes a range of different spices, as well as olives, and parmesan cheese for the topping. As a result, it is a vivid dish and it works especially well with fresh pasta.
5. Minestrone Soup with Bratwurst and Pesto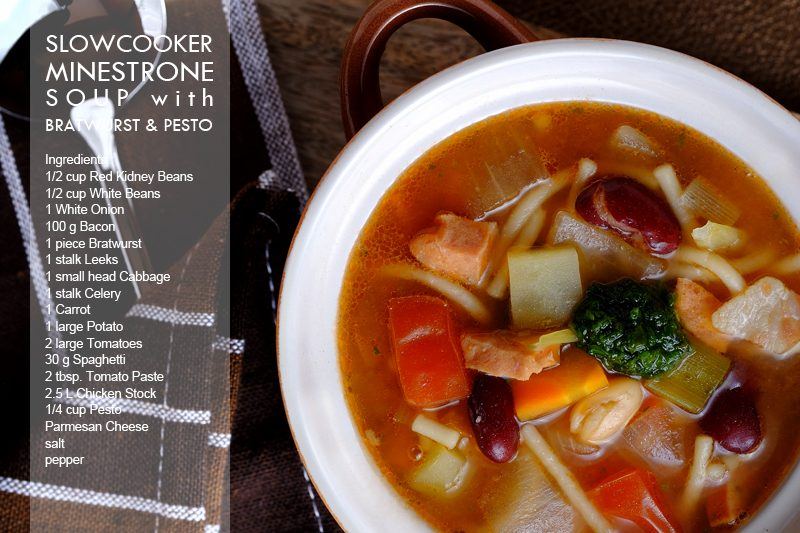 I've always loved Minestrone Soup and this recipe is a slight variation on the classic. In fact, my biggest emphasis here was simply to create something that could be effectively made in the slow cooker time and time again.
With that in mind, the recipe is also very flexible. So, you can make radical changes to most of the ingredients, based on what you have at hand. For that matter, minestrone soup is often made out of whatever people have in their pantries. I love this aspect about the dish, as it is never the same twice.
4. Chicken Mushroom Marsala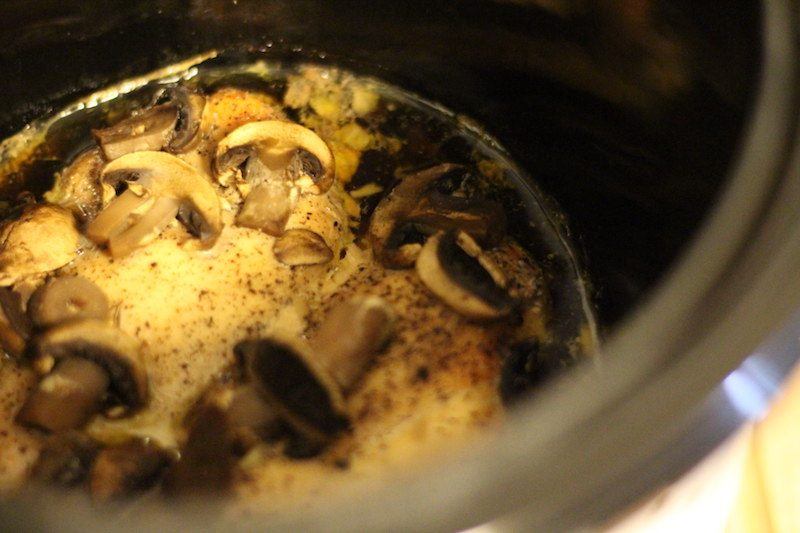 This Chicken Mushroom Marsala is a good meal for just about any audience. The sauce relies on Marsala wine, which creates a rich flavor but one that doesn't overpower the rest of the dish. You can also use a sweet beer as an alternative, which creates a slightly different but equally attractive flavor. For that matter, I specifically designed the recipe with craft beer in mind, as doing so is one of my hobbies.
The nature of the dish means that you can also pair the chicken with pretty much anything. I often use mashed potatoes, but you could also rely on pasta or rice. Roasted potatoes and vegetables are another option and I'm sure you can think of some variations yourself as well.
3. Slow Cooker Shrimp Risotto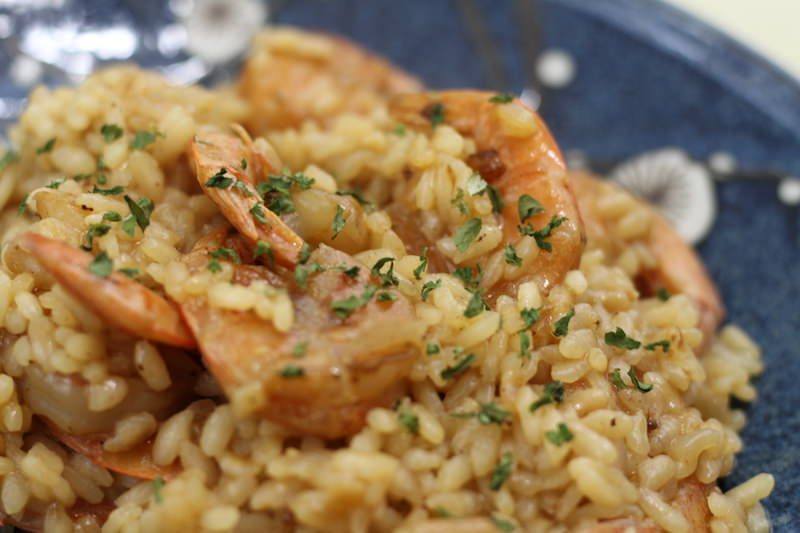 Risotto is an attractive meal for many situations but it also tends to involve a considerable amount of work. In particular, you have to pay close attention to it to ensure that the end result is good. Otherwise, you end up with rice that hasn't been cooked enough or has been cooked too much. As you can probably imagine, this Slow Cooker Shrimp Risotto offers a way around the challenge.
With this recipe, I was specifically trying to create a risotto that was quick and easy. For that matter, it mostly involves throwing the ingredients into the pot and then adding the shrimp at the end. Because of this, you could also vary it up with different meat.
2. Tuna and Portobello Casserole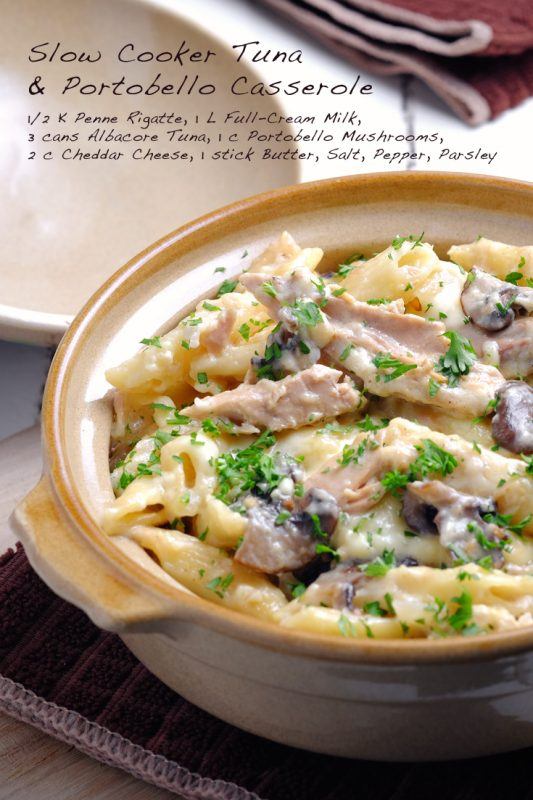 Preparing pasta in the slow cooker can often be somewhat hit or miss. But, this Tuna Portobello Casserole is definitely an example of a hit. For that matter, this is one of those casseroles where you're actually cooking dry pasta. That aspect makes the preparation so much easier and the pasta turns out really good as well. You can also vary when you add it in, based on the type of pasta you're using and the meat that you've chosen.
I love the hassle-free nature of this recipe, along with the combination of flavors. In fact, the dish does end up with a great balance overall, even though it uses relatively basic ingredients like canned tuna, mushrooms, and pasta.
1. Eggplant & Bell Pepper Caponata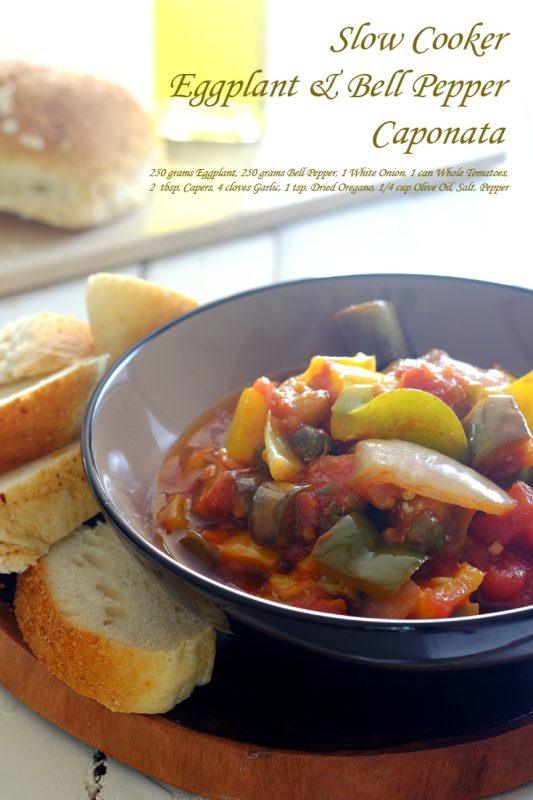 Generally speaking, caponata is a cooked vegetable salad that uses a sweet and sour sauce. This Eggplant and Bell Pepper Caponata uses many of the same concepts but I've also made some tweaks to ensure it is more flexible. These changes mean that the finished dish tends to work for a wider audience, especially as people have such different tastes in terms of what they like and don't.
This is also a relatively fast dish to prepare and it just takes two hours to cook. So, this isn't something that you would leave cooking all day. Instead, you might start it going a little while before a dinner party or something like that, especially if you planned to use the dish as an entrée.