Mushrooms make for great ingredients in so many different types of dishes. In some cases, they may be used to impart a complex flavor to the meal or to complement the flavors of other ingredients. For me mushrooms taste best when stewed over a long period of time, so these slow cooker mushroom recipes really highlight that aspect.
With some of these, the mushroom is the main source of flavor, while others use mushrooms in a more nuanced manner.
Fantastic Slow Cooker Mushroom Recipes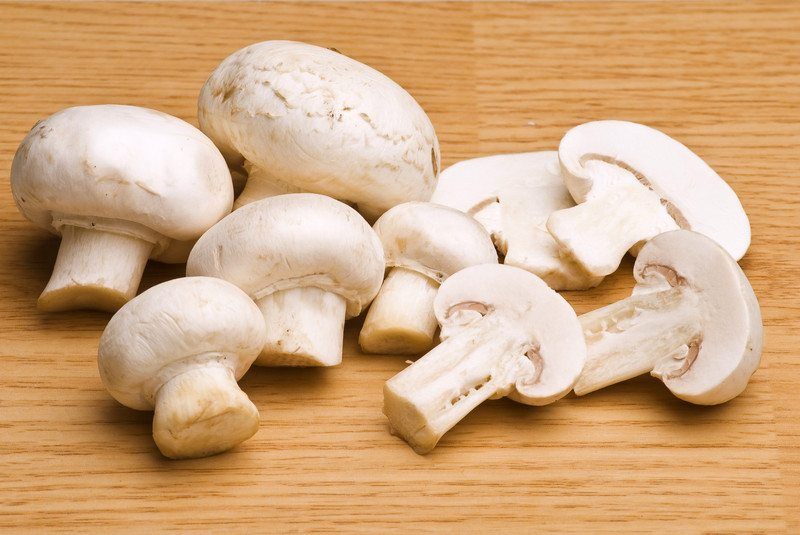 10. Asian Chicken and Mushrooms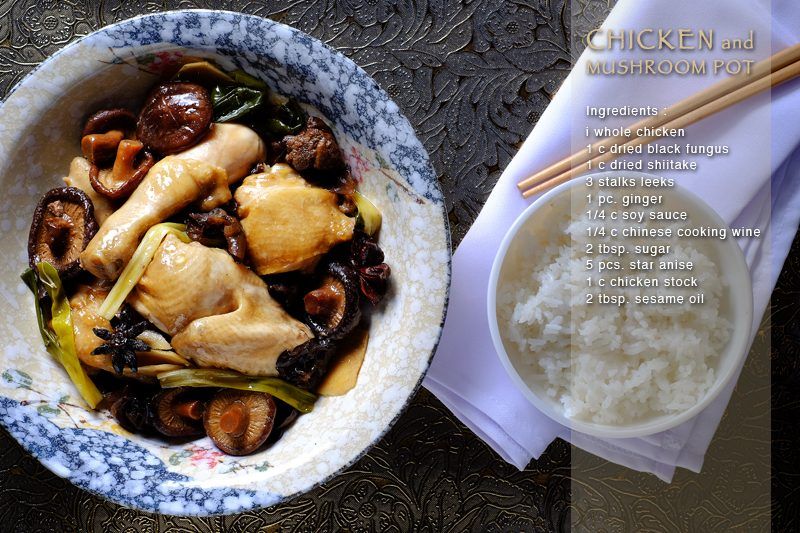 If you want a meal that looks great in a bowl, then this Asian Chicken and Mushrooms recipe could be just the thing. In this dish, the mushrooms play a key role in the overall appearance, along with the flavors of the dish. In fact, as the name suggests, they are a critical ingredient and the meal wouldn't be nearly as good without them.
The actual recipe focuses on two types of mushrooms, which are dried black fungus and shiitake mushrooms. However, you can change this up as you need to and most mushrooms will end up looking and tasting good with the dish. Still, I recommend having at least some darker mushrooms, as these will impart a stronger flavor.
More Asian slow cooker recipes.
9. Braised Beef Shanks in Mushroom-Espresso Cream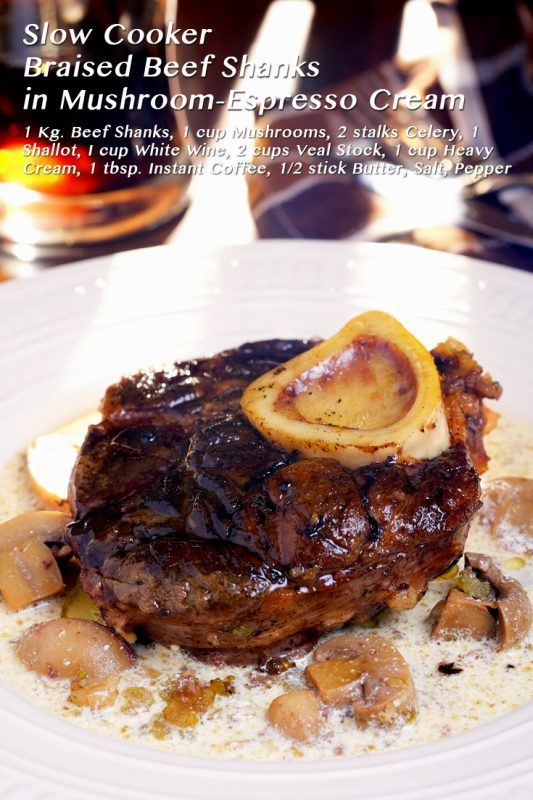 This recipe for Braised Beef Shanks is a great example of getting the most out of mushrooms. Here they are a key component of the sauce, creating a flavor that complements the beef shanks well. At the same time, they stand out visually and make this beef dish much more interesting.
The recipe also makes a great way to eat the mushrooms, as the creamy sauce works well with their flavor. Some people may even find that they enjoy the mushrooms more than the meat, although that comes down to personal preference.
8. Slow Cooker Braised Pork Hocks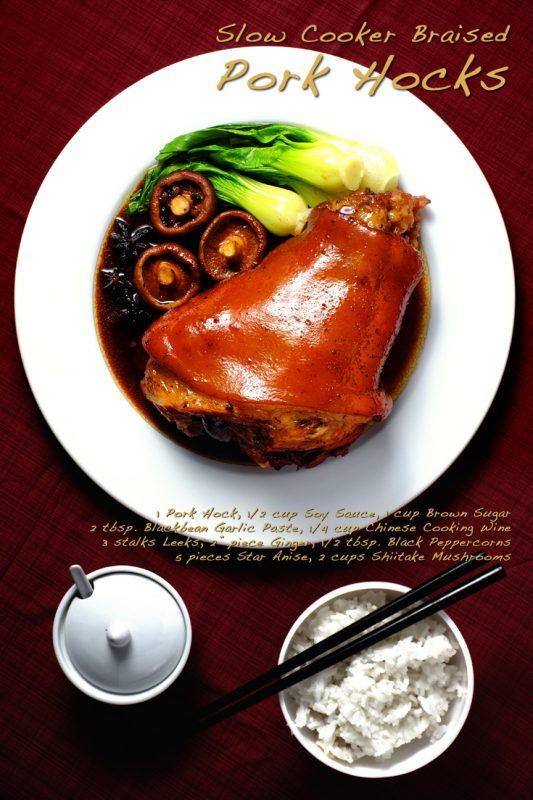 The mushrooms in this Braised Pork Hocks recipe are less dramatic but they are still present. The mushrooms are cooked along with the pork hock, which means that they help to lend an overall flavor to the dish. I use shiitake mushrooms for this purpose and they add in an important earthiness and depth of flavor. However, you can also use other mushrooms and everybody has their own preferences.
You can also serve mushrooms with the finished dish, as I did. I found that doing so helps to draw out the mushroom flavor even more and it creates a dish that looks better visually as well.
7. Slow Cooker Chicken & Mushroom Congee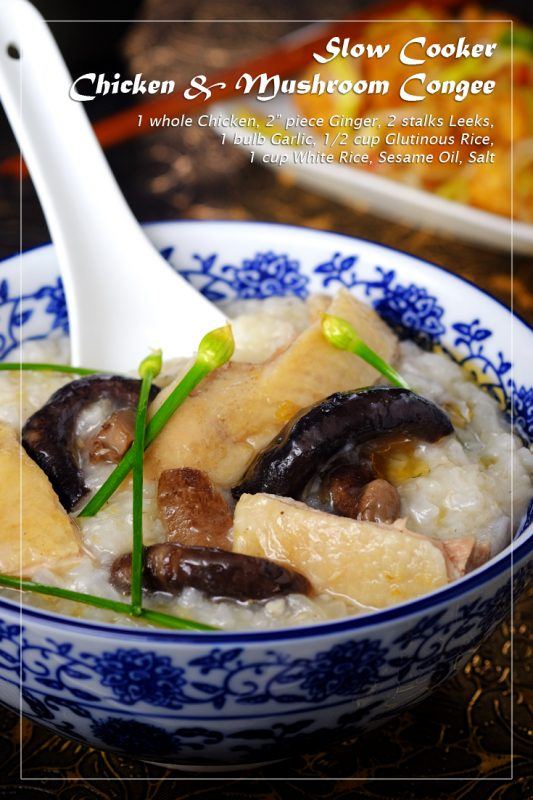 The term congee refers to a type of rice gruel or porridge used in Asian cooking, which tastes much better than it sounds. This Chicken and Mushroom Congee is a variation on that idea and it is a particularly good warming meal for cold days and seasons. Here, the mushrooms add in some interesting flavors and make the whole dish that much more complex.
The consistency of congee is hard to get right, which is partly why I tried it in the slow cooker to begin with. Because there is no evaporation in a slow cooker, it's easier to get congee right.
6. Slow Cooker Pork and Mushroom Carbonnade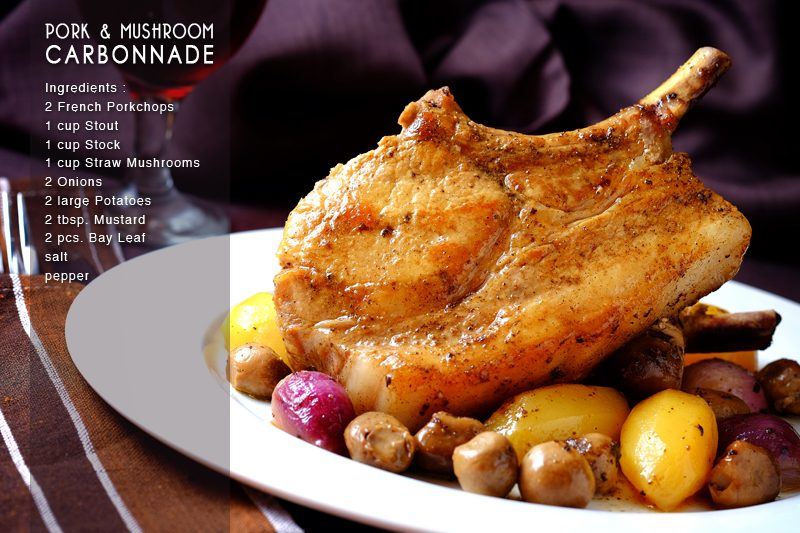 Without a doubt, the star of this Pork and Mushroom Carbonnade is the pork chops, which turn out exceptionally tender and moist. But, the mushrooms are also an important ingredient and they contribute to the overall flavor of the dish quite well. This is also a one-pot meal. As a result, all of the flavors interact with one another nicely and this helps to make sure it turns out perfectly.
5. Chicken Mushroom Marsala With Belgian Blonde Beer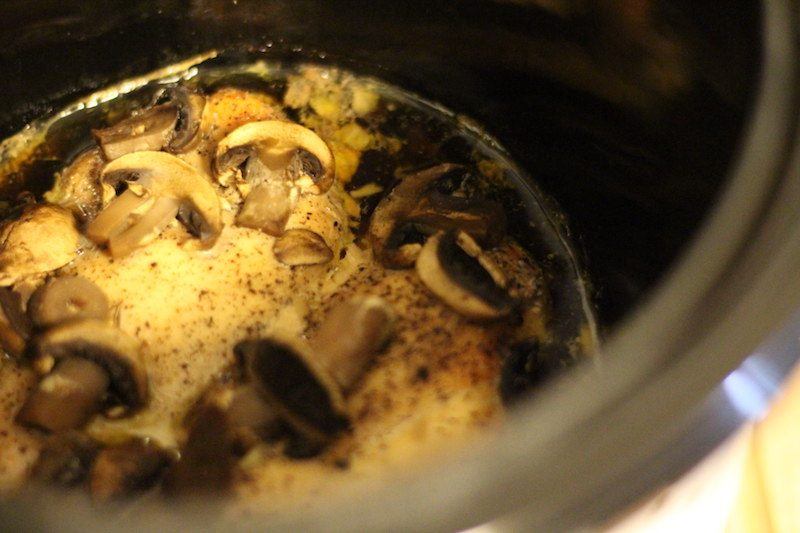 This Chicken Mushroom Marsala dish relies either on Marsala wine or on a light sweet beer. But, either way, it is strongly reminiscent of Italy and a fantastic light meal that is easy to prepare. The mushrooms make up a key component of this dish and much of their flavor is imparted to the chicken as it cooks. As with many of the other recipes, they also help to make the dish look more interesting overall.
Now, in this case, the meal isn't a one-pot dinner. So, you would want to serve it over something, like rice or mashed potatoes. I find that it works well with just about anything and you could also go with a salad and some garlic bread.
4. Slow Cooker Mushroom-Stuffed Pork Roulade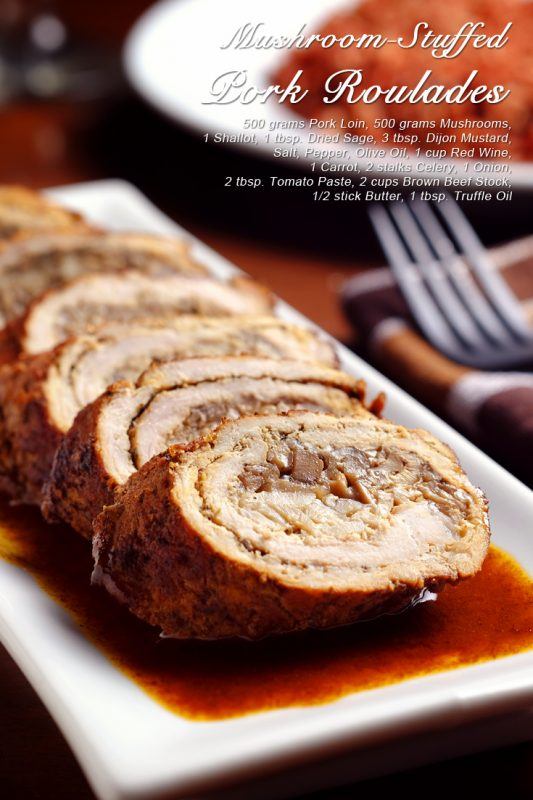 I love the way that this Mushroom-Stuffed Pork Roulade turned out and it looks amazing on the plate. Of course, the appearance alone should be evidence that this dish requires more work than most to prepare.
But, don't let that put you off. Some of the best meals that you can make are those that require extra effort and creativity. Plus, this is still a slow cooker meal, so your machine is doing much of the work for you.
3. Slow Cooker Coq Au Vin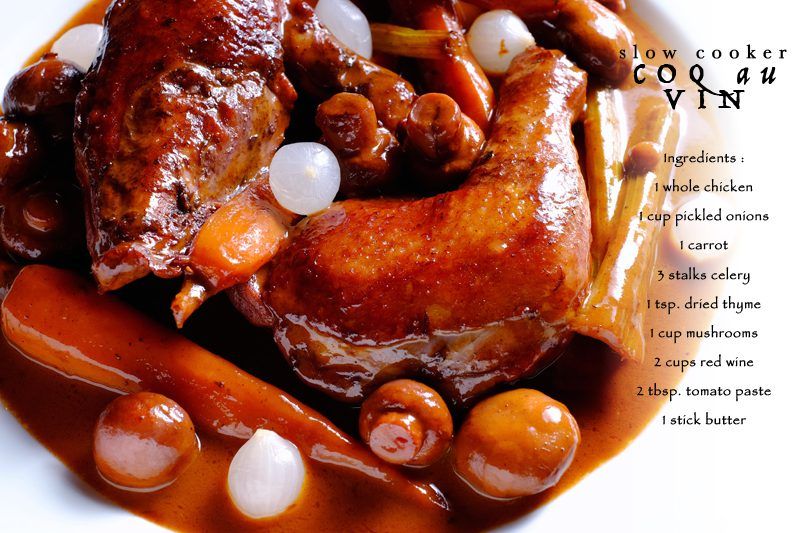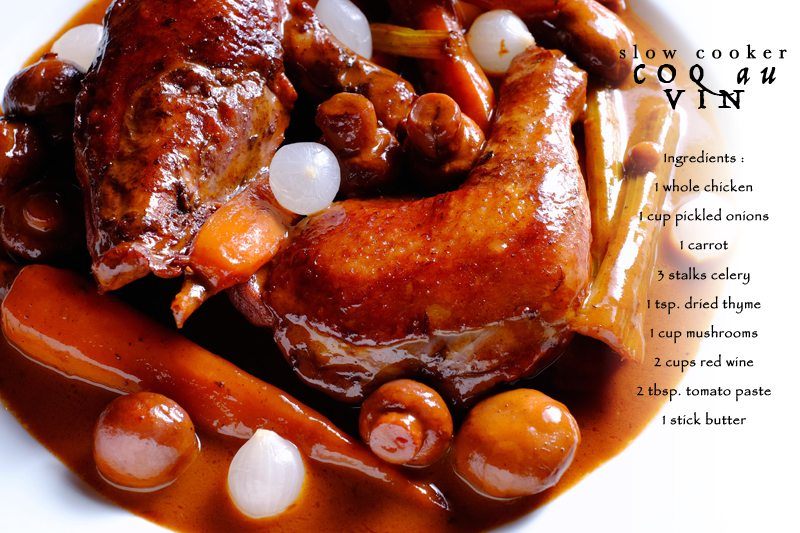 Coq Au Vin is a French dish that literally translates to Cock in Wine. Although, as you can probably guess, I made it with commercially available chicken rather than a rooster. The key focus of this recipe is the chicken along with the sauce that it is served in.
Nevertheless, mushrooms are also used and these are one of the vegetables that help to give the dish more flavor and complexity, along with red wine. The vegetables are also slow cooked along with the chicken, so the whole dish does take on some of the flavors from the mushrooms, along with all the other ingredients.
2. Ox Tongue in Mushroom Cream Sauce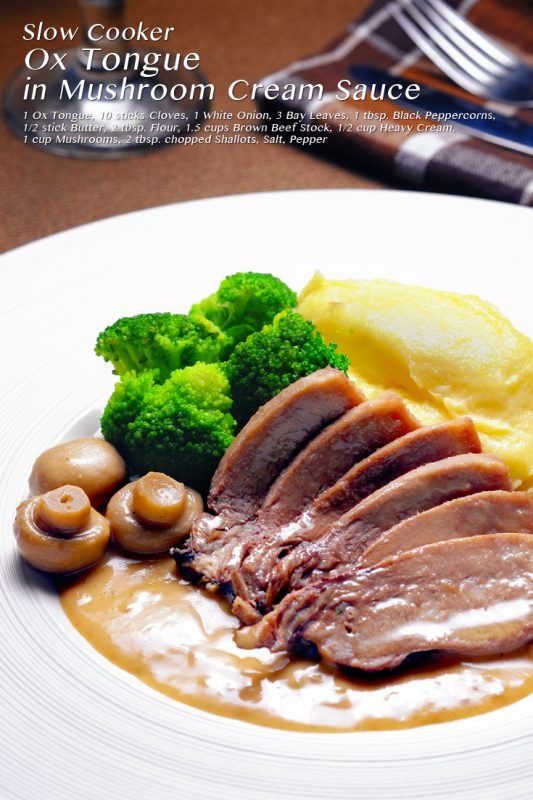 Any recipe like Ox Tongue in Mushroom Cream Sauce is going to be attractive to some people and not to others. After all, ox tongue isn't the most popular meat out there and it can take a little while to get used to. But, as the recipe highlights, there are some tricks that you can use to make it taste amazing. At the same time, ox tongue does have a unique texture and it is worth trying for this alone.
If you are willing to give the meat a try, then this recipe works extremely well. The mushroom cream sauce adds another element to the whole dish and complements the meat nicely. The whole thing also looks nice on the plate, as long as you can adjust to the use of ox tongue.
1. Slow Cooker Bulgarian Kavarma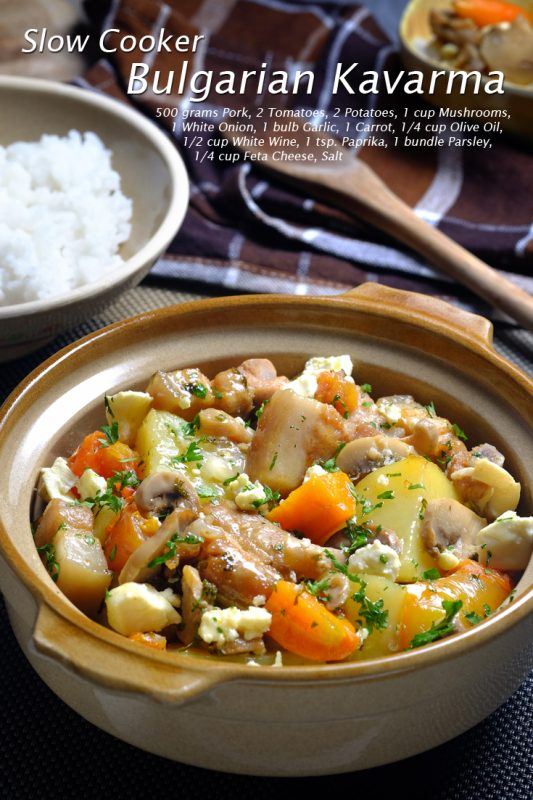 This Bulgarian Kavarma recipe makes use of a wide range of flavors, including those from pork, mushrooms, white wine, feta and various other ingredients. Collectively, this results in a fantastic one-pot meal that is extremely filling and easy to create.
In fact, this is one of those slow cooker meals where you throw almost everything into the pot and just let it cook. But, you don't end up with a bland stew at the end. Instead, you get an aromatic combination where the flavors complement one another perfectly.