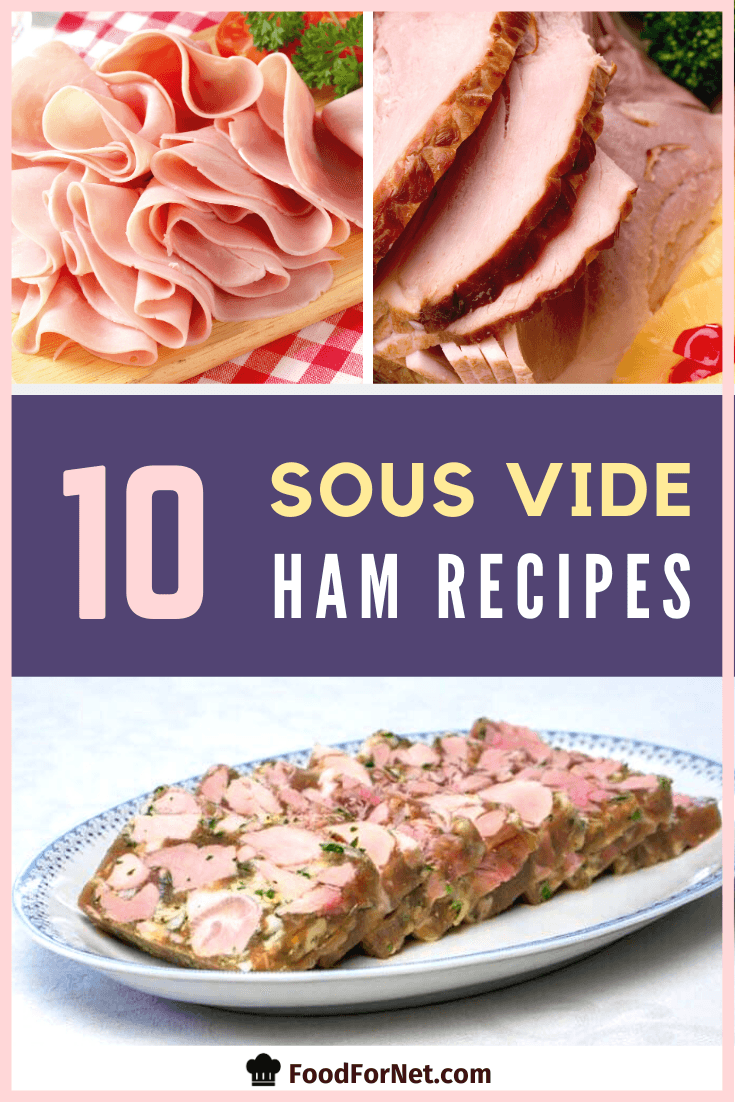 Fatty meat tends to get all of the attention with sous vide, with most recipes focusing on steak or pork. Yet, sous vide isn't just limited to those meats. Instead, it works well for many other options, including eggs, desserts and sauces. This post focuses on one area that's often overlooked, which is using sous vide to cook ham.
And, why not? Ham may not be as common on the dinner table and is often used as an ingredient rather than the focus of a recipe – but it's still a versatile type of meat. Ham does also work well in the sous vide and it can be used in a range of ways.
So, to showcase the potential of ham, this post offers 10 different recipes to get you started. Some of these are original recipes from this site, while others come from various food blogs. Regardless of the source, they are all flavor filled meals that are bound to impress. And if you don't have a sous vide cooker yet, you can check out our list of top sous vide products to find one with the features you're looking for.
P.S. Once you've prepared your ham, why not find a good wine to match it?
Sous Vide Ham Recipes
A lot of recipes in this list have eggs in them. Here's out list of sous vide egg recipes if that's your thing.
Tired of ham? Try these sous vide beef recipes.
Sous Vide Ham and Manchego Egg Bites
Sous Vide City Ham with Balsamic Brown Sugar Glaze
Sous Vide Eggs St. Denise
Sous Vide Honey-Glazed Ham
Sous Vide Smoked Ham Hock
Sous Vide Gammon with Honey
Overnight Sous Vide Canadian Bacon
Sous Vide Green Eggs and Ham
Ham Hock Terrine Sous Vide
Sous Vide Egg Bites
Sous Vide Ham and Manchego Egg Bites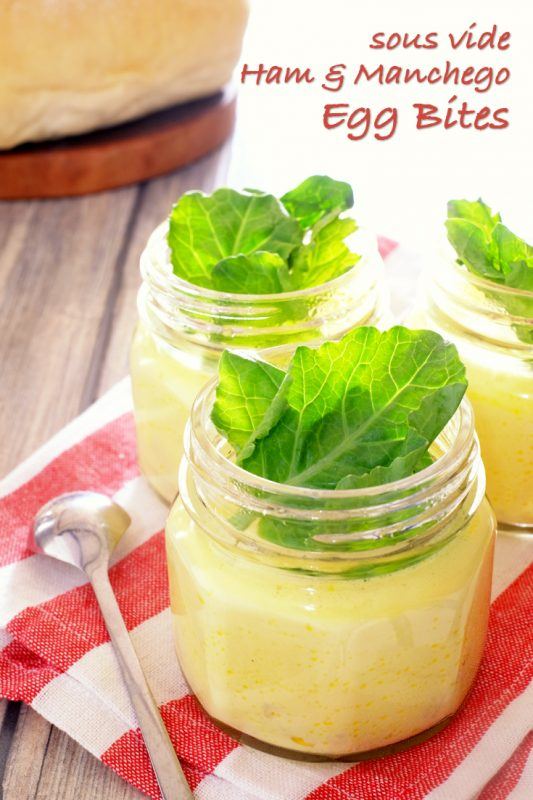 These Ham and Manchego Egg Bites take advantage of a classic flavor combination – ham, cheese and eggs. The bites themselves are a little like a quiche in terms of taste and composition, although they offer a different texture. But, even if the idea sounds odd, these little bites are truly worth trying out.
You can also change some of the ingredients around if you want to and the recipe gives information about how you can do so effectively.
Sous Vide City Ham with Balsamic Brown Sugar Glaze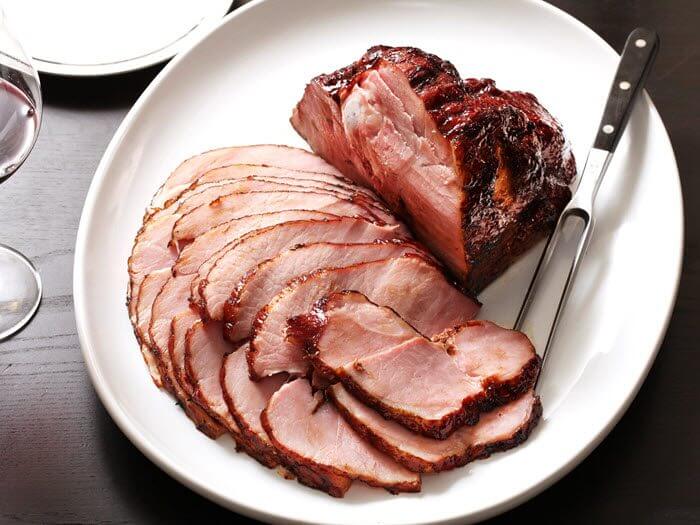 One of the most common ways to cook and eat ham is glazed – so this recipe from seriouseats.com shouldn't come as a surprise. To be honest, glazed ham is fairly difficult to get wrong, especially as the meat is already cooked anyway. But, preparing it in sous vide does create better outcomes overall, which includes moister ham.
Another advantage is that preparing ham this way is easy. In many cases you'd be able to put your ham directly in the sous vide, without removing it from the bag that it came it. That's a great time-saver. Besides, cooking ham in the sous vide will heat up your house much less than the oven would.
Here are some great balsamic vinegars to start with for the glaze for this ham.
Sous Vide Eggs St. Denise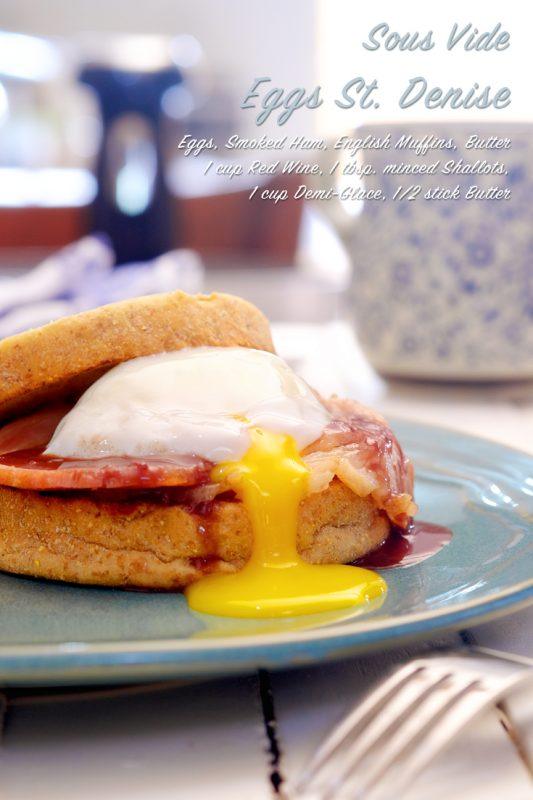 This Eggs St. Denise recipe is a good option if you want ham as part of your breakfast. It makes a particularly good alternative to eggs benedict if you're looking for something a little bit different. With this recipe, the sous vide component is actually cooking the eggs, rather than the ham. However, the idea does work well, as perfect eggs are what makes this breakfast so good.
Sous Vide Honey-Glazed Ham
I mentioned glazed ham before, but here's another recipe. This time it comes from www.chefsteps.com and is for Honey-Glazed Ham. The difference here is that you're working with a ham hock, rather than already cooked ham. As a result, the cook time is much longer and there is more preparation work as well.
Even though there is much more time involved, this recipe is perfect for many situations and leads to a greater intensity of flavor. Besides, there is something amazing about preparing something from scratch.
Sous Vide Smoked Ham Hock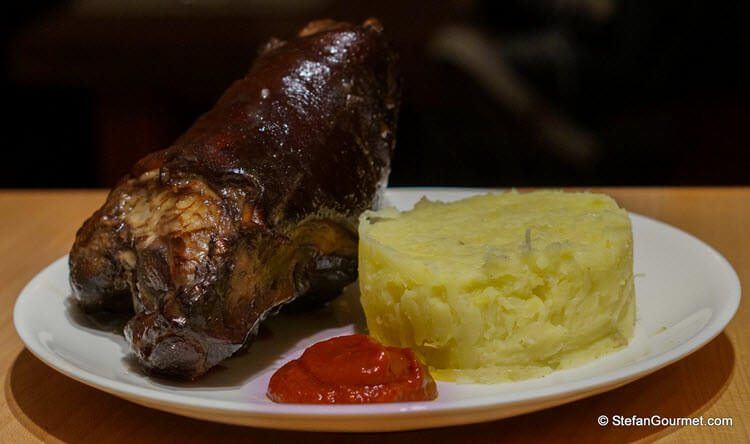 Speaking of ham hock, here's a second recipe, this time from stefangourmet.com. As the name suggests, this version focuses on creating a smoky flavor, which is achieved using a smoker prior to the sous vide. While the extra effort and required equipment won't suit everybody, the difference in flavor is certainly worth the time and energy.
Sous Vide Gammon with Honey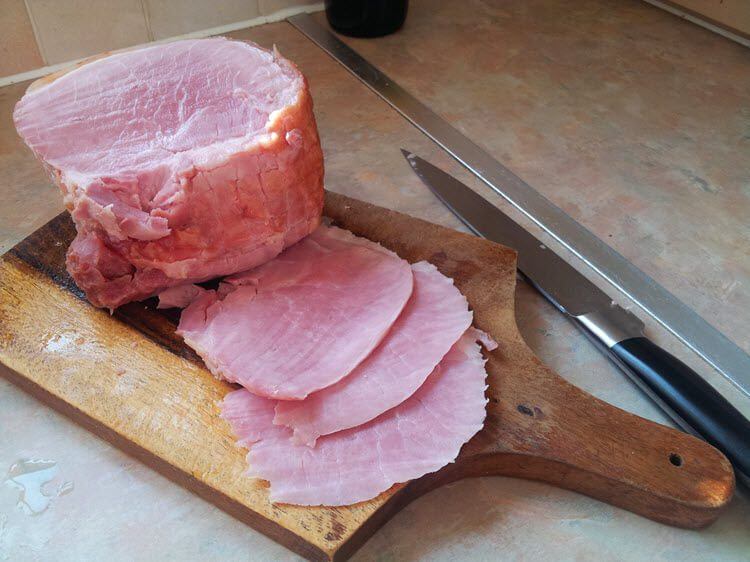 This Gammon with Honey recipe comes from bigspud.co.uk and it's another option for making precooked ham via sous vide. The recipe here is simple but that's really all you need. On the plus side, it is easy to make and hard to get wrong. Plus, there isn't a glazing step, so you don't need to use your oven at all.
Overnight Sous Vide Canadian Bacon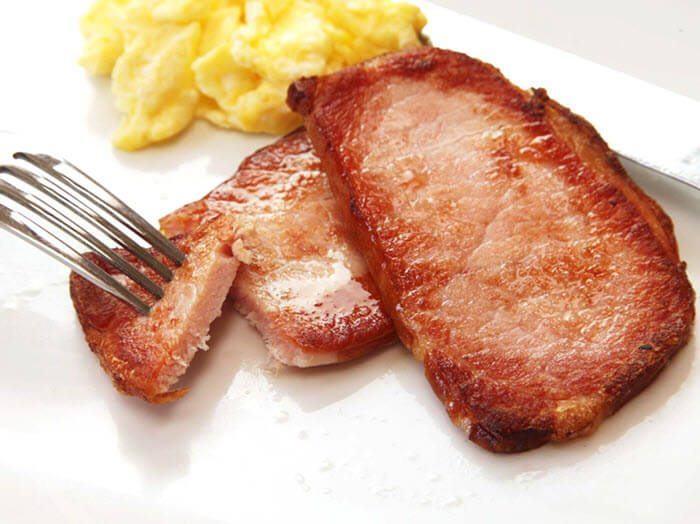 Bacon may be one of the staples of breakfast but Canadian bacon does come a close second. This recipe from seriouseats.com offers an easy way to prepare Canadian bacon and take advantage of all the flavors that it has to offer.
The end result is that you taste the ham itself much more intensely than you would otherwise. This is perfect for recipes that rely on Canadian bacon. For example, I can easily imagine using this as one component of eggs benedict.
Sous Vide Green Eggs and Ham
This Green Eggs and Ham recipe is an unusual option from www.chefsteps.com. The name itself isn't entirely accurate as neither the ham nor the eggs are green. Still, the recipe is an interesting idea if you want something that looks impressive on the plate and stands out overall.
Unlike most of the other options on this list, the ham itself isn't cooked in sous vide. Instead, the egg is. How'd they make it green? Check out the recipe to find out.
Ham Hock Terrine Sous Vide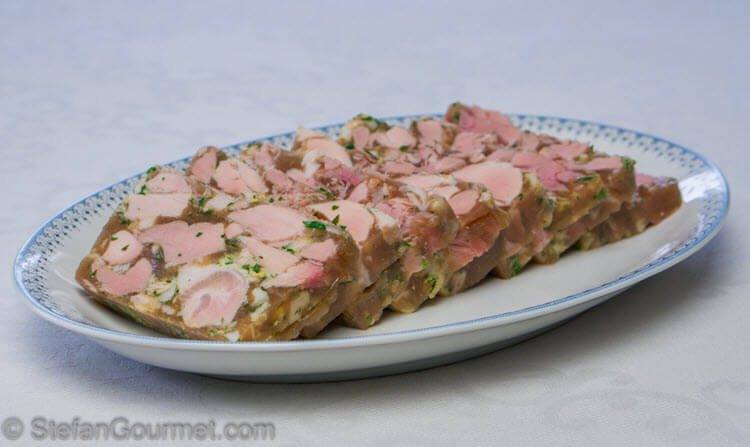 There are various recipes out there for making ham hock in the sous vide. But, this Ham Hock Terrine recipe is considerably different. The recipe itself is from stefangourmet.com and involves making a sous vide ham hock and taking the whole thing one step further.
The finished terrine looks amazing and is a fun way to make ham into a more unusual dish. After all, ham may taste good but it a fairly boring type of meat.
Sous Vide Egg Bites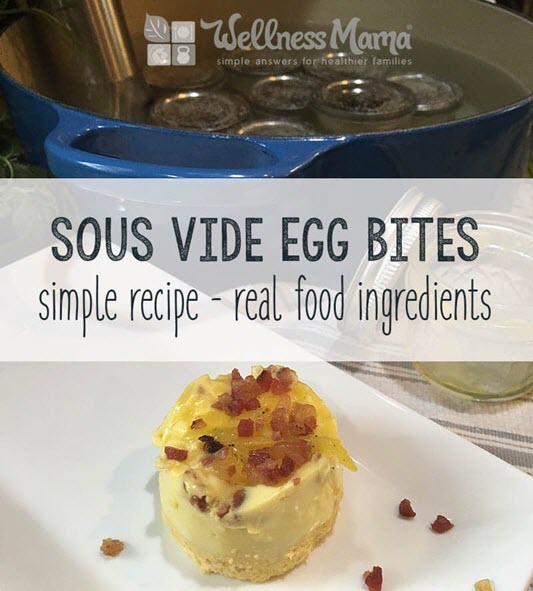 Because ham is typically already cooked, there aren't that many recipes for sous vide ham. However, these Sous Vide Egg Bites from wellnessmama.com are one recipe that you can use ham with. The recipe itself is for egg cups, which are variations of an idea that Starbucks produced. I particularly love how her egg bites turn out and they are fun to make overall.
The recipe here does call for bacon, rather than ham. However, it would be easy to substitute ham instead. The flavors of egg, cream and ham do go together extremely well anyway. If nothing else, you could try the recipe both ways and see which version you prefer.