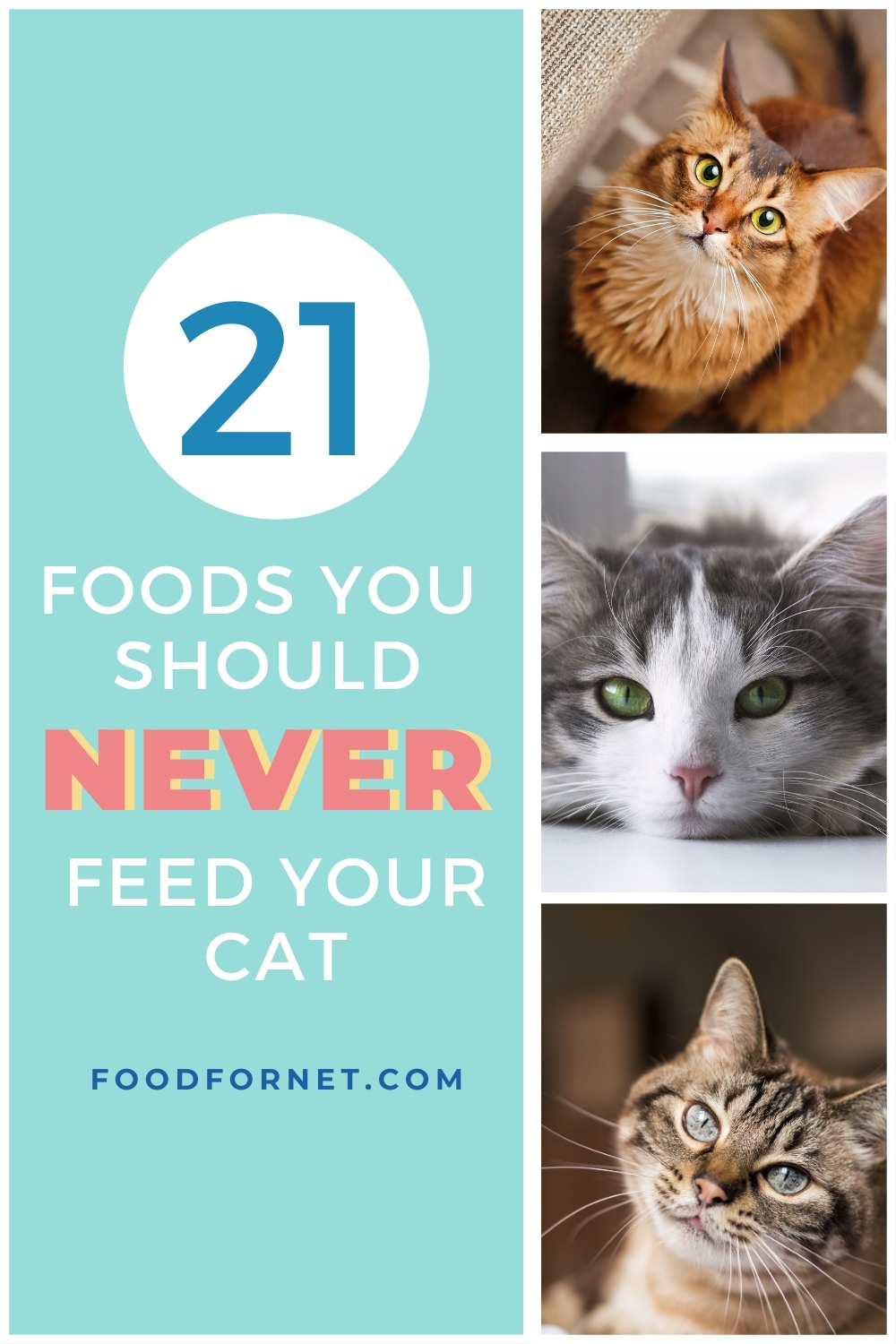 Cats often get fed all sorts of food from around the house, particularly if there are leftovers that nobody wants. At the same time, they do have a habit of getting into food that wasn't really meant for them. Most of the time, this isn't a big deal and in small quantities most food won't cause any lasting harm to your cat.
However, people often overlook the fact that cats have a different metabolism than humans (and other pets). Because of this, some food that is safe for humans may be extremely risky for cats. In some cases, the food you give them could even result in health problems or death. Realistically, most of us need to be paying much more attention to what our cats eat than we actually do.
There are plenty of things on this list that you may think are "normal" for cats to eat, or that you already feed your cat. You may be thinking, "Well, my cat's OK, so I guess this list isn't really true!". Consider that even though your cat looks fine, there may still be some underlying issues you are unaware of, or long term health effects that you won't see until later.
For most cats, most of the time, standard cat food and treats are going to be the best option for their health.
Milk and Other Dairy Products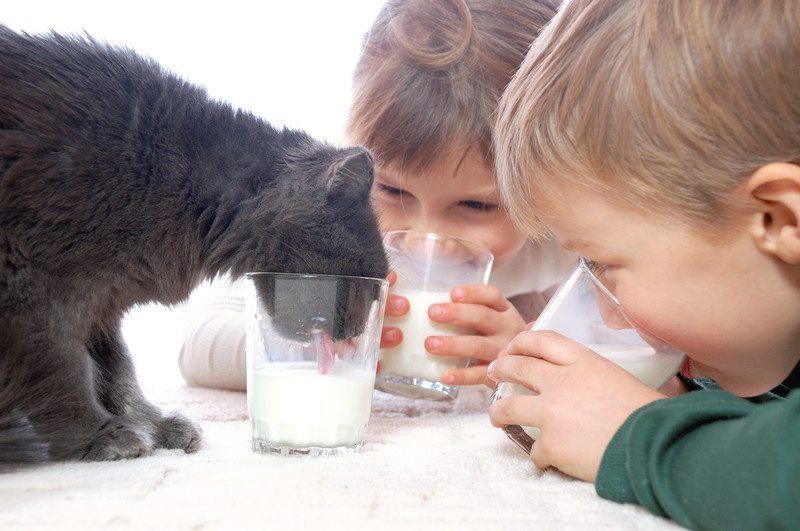 Milk can be a safe product for many cats but some adult cats are lactose intolerant, so any dairy product may cause diarrhea.
That issue isn't particularly fun for the cat and can be horrible for whoever gets stuck with cleanup. Many grocery stores and pet stores do sell milk-like products that are specifically designed for cats, which is a good way around this issue.
Canned Tuna or Other Fish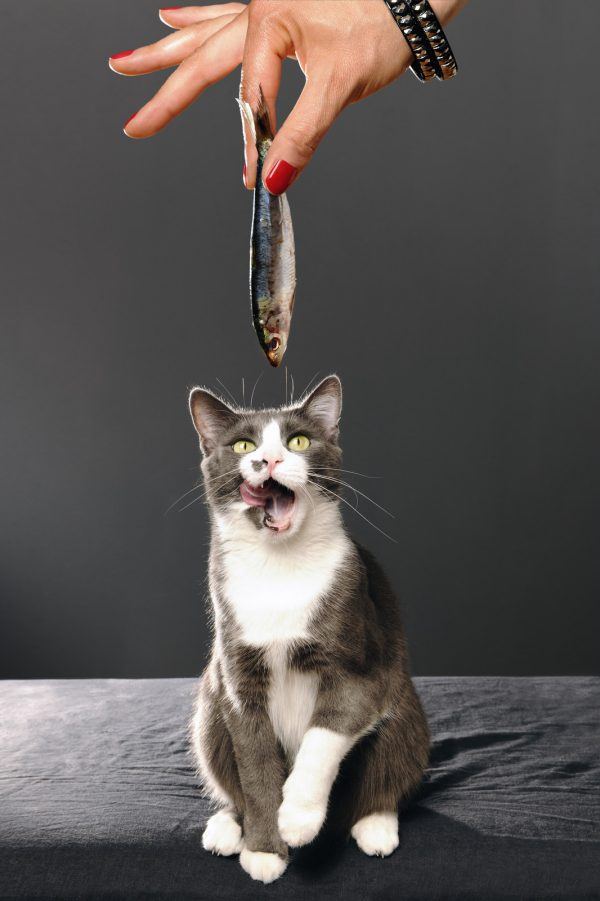 Much like milk, people often view fish as a healthy and fairly typical food to give cats. The biggest problem is that fish isn't a balanced food for cats and it doesn't have the vitamins and minerals that cats need.
If cats are fed fish exclusively or very frequently, it can lead to the development of nutrient deficiencies. One such deficiency is thiamine deficiency, which can contribute to seizures, loss of appetite and even death in some cases. Likewise, some fish (especially tuna) can cause mercury poisoning if consumed in high amounts. This is true for cats just like it is for humans.
This issue doesn't mean that you have to avoid feeding your cat fish altogether but it suggests that fish should be a treat rather than a common addition to their diet.
Grapes, Currants and Raisins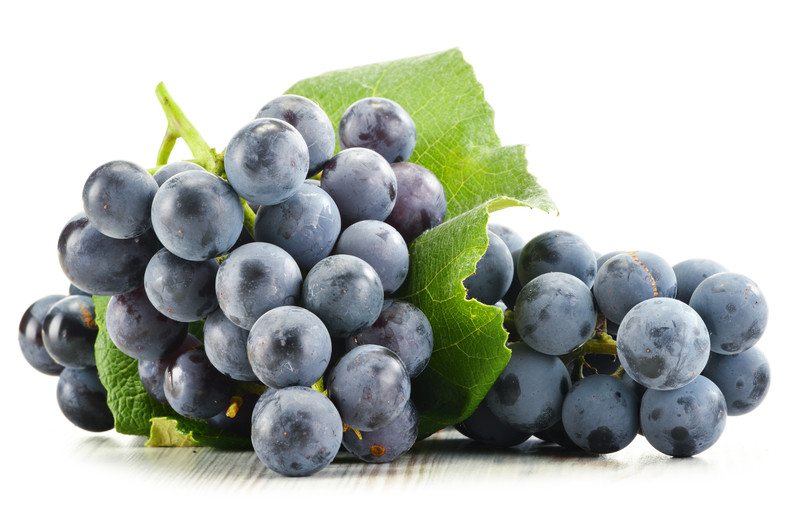 This might seem like a strange one but there is a toxin present in the skin of grapes and currants that can cause kidney damage in cats. Realistically, there is no good reason why you should be feeding your cat these fruit in the first place.
Dog Food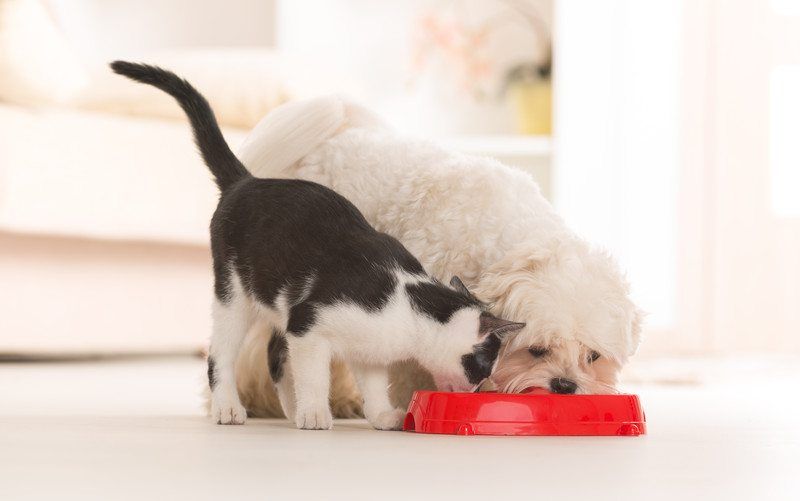 Dog food is another product that isn't harmful in itself but long-term consumption can cause health issues. This happens because cats and dogs have different dietary needs and dog food is specifically formulated to meet the nutritional needs of dogs.
Because of this, cats don't get all the nutrients they need from dog food. In some cases, this can contribute to the development of diseases that impact the heart.
Baby Food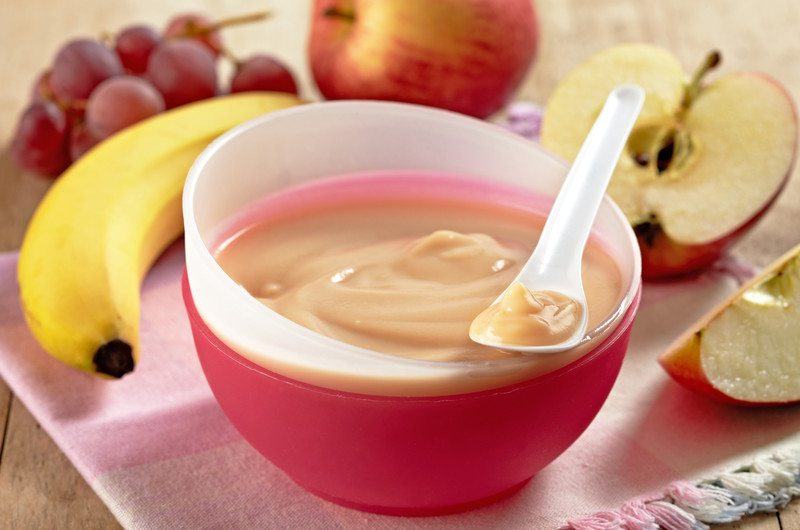 Like dog food, baby food is sometimes used as an alternative to cat food. It also has the ability to contribute to nutritional deficiencies and disease development because it is not formulated for the needs of cats.
Additionally, baby food often contains onion powder. This can be toxic to cats if they eat the baby food for a significant period of time.
Marijuana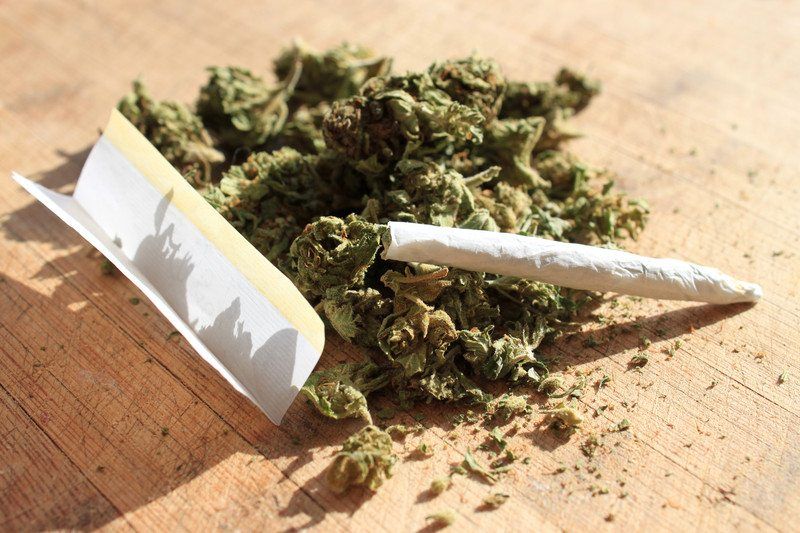 I've heard of people giving cats marijuana to see what happens but, in general, giving cats any type of drug is going to be a bad idea. In this case, marijuana can slow down the nervous system of the cat, affect the heart rate and also cause vomiting.
Chocolate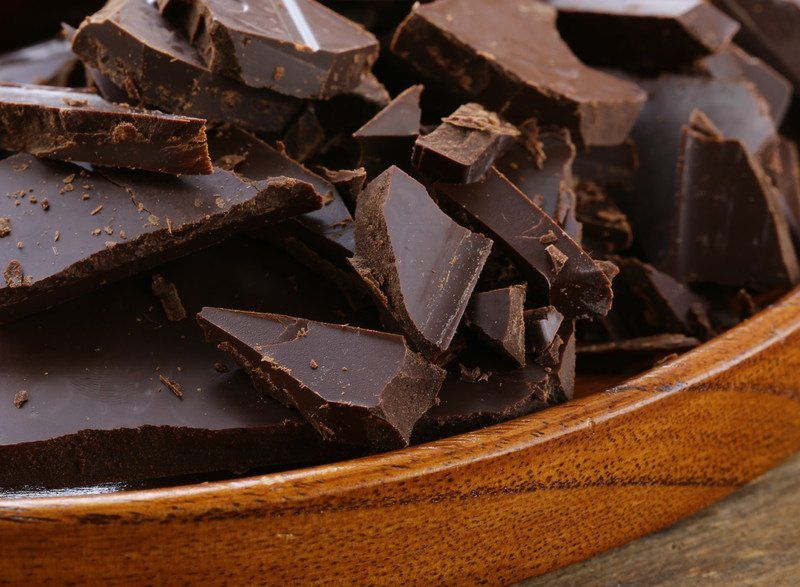 Chocolate is a particularly significant issue for dogs but it is still a problem for cats as well. The problem with chocolate is a compound called theobromine, which is even present in white chocolate. For cats, chocolate can lead to tremors and seizures, as well as death.
Now, the one good thing is that cats will not choose to eat chocolate on their own. However, they will sometimes be coaxed to eat it by their owners, who may not realize the dangers associated with chocolate.
Mushrooms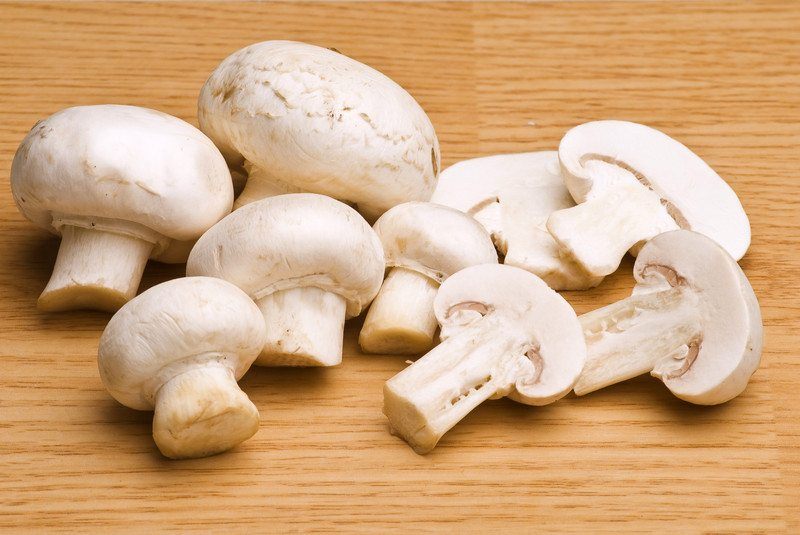 Mushrooms are another ingredient that should be avoided because they contain compounds that are toxic to cats.
These toxins can affect multiple different systems in the body and even result in death. Now, you might not intentionally feed your cat mushrooms but many human meals do use mushrooms as an ingredient, so you need to watch out for these.
Raw Meat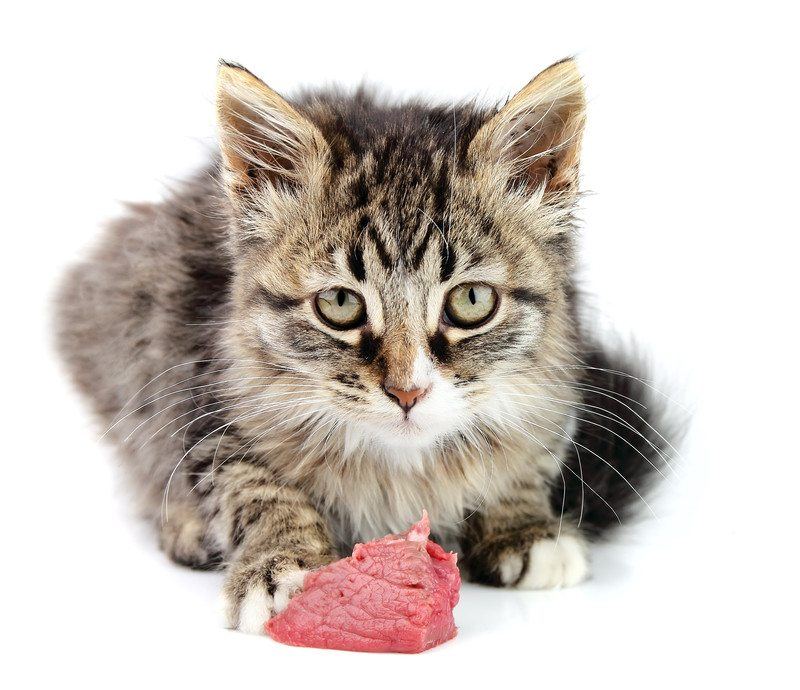 The ancestors of cats may have been hunters but that doesn't mean that raw meat is safe for cats. Raw meat can contain a range of bacteria, including E. coli and Salmonella that can make cats sick and lead to both diarrhea and vomiting – much like the impacts that raw meat can have on humans.
Raw Eggs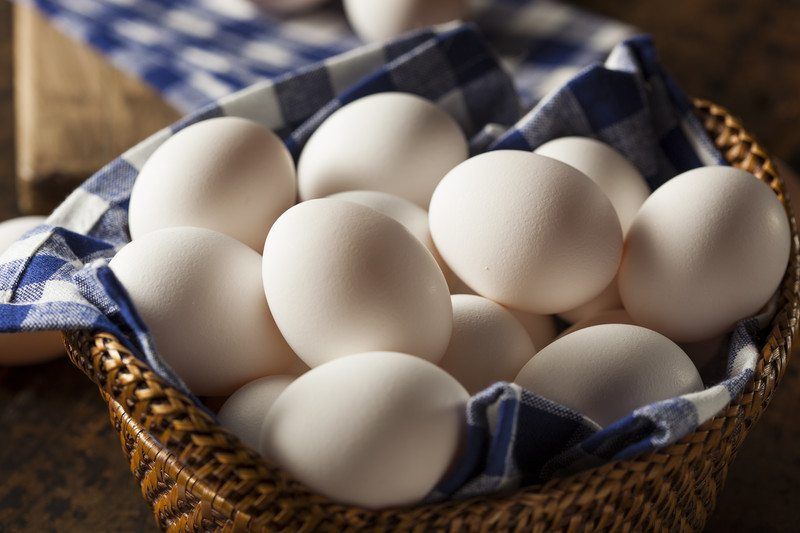 Like raw meat, raw eggs can also contain Salmonella, which is certainly not healthy for cats.
At the same time, raw eggs contain an enzyme called avidin. This enzyme decreases the amount of biotin that cells absorb. This issue can have then contribute ot the development of coat and skin problems in cats.
Any Form of Onion or Garlic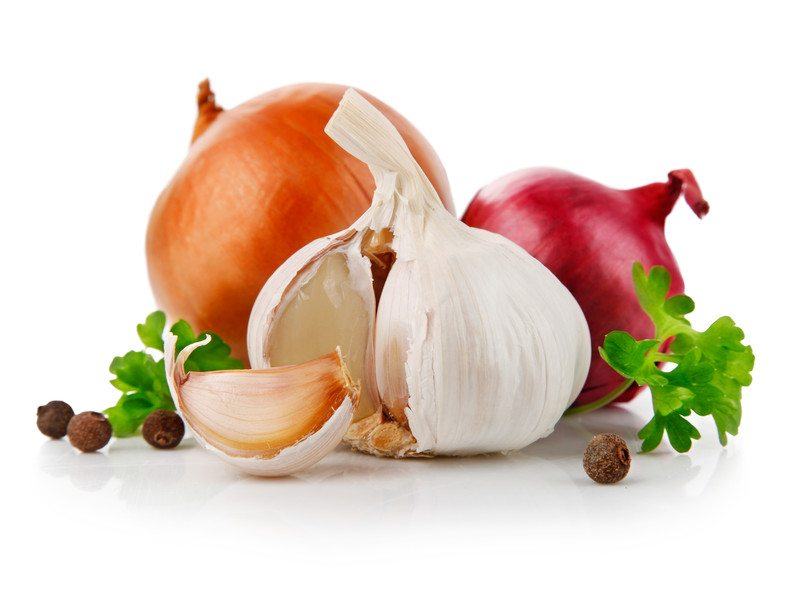 Both onions and garlic contain compounds known as disulfides and sulfoxides. While these may not be a significant issue for humans, in cats they have the ability to cause damage to red blood cells and contribute to anemia.
Of the two, onions are worse than garlic but realistically you should avoid letting cats eat either of them. At the same time, onions and garlic (and also chives) can cause stomach upset in cats.
String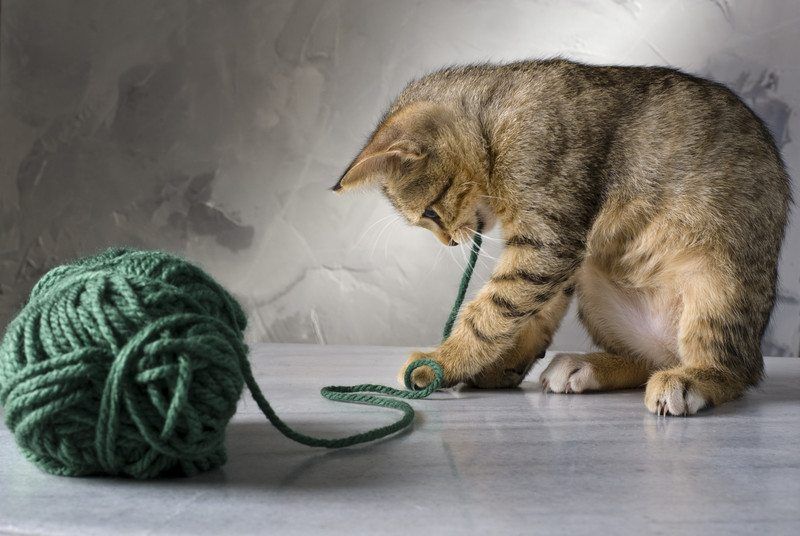 Okay, string isn't really a food. But, you wouldn't know that by looking at the way that cats play with it. All too often I've seen cats and kittens eating string (or ribbon). This might seem like a pretty harmless pastime but string can get trapped in the cat's digestive system, causing health problems down the road.
Processed Foods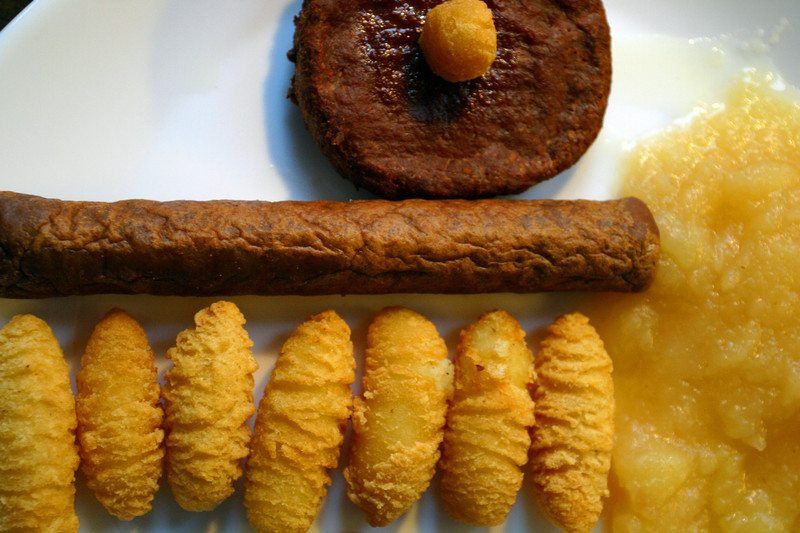 Just like in humans, processed foods are often a bad idea for cats. Often these foods will be high in calories and salt, and some may also be high in sugar. Cats can end obese and can develop dental problems and even diabetes as the result of eating too much sugary food. Salt is also a problem, because excessive salt intake can contribute to electrolyte imbalances.
At the same time, processed food can contain other compounds that are bad for a cat's health. For example, some candy and gum contains xylitol. This can increase insulin levels in a cat and result in a drop in blood sugar. In turn, that issue can lead to liver failure and seizures.
Leftovers and Table Scraps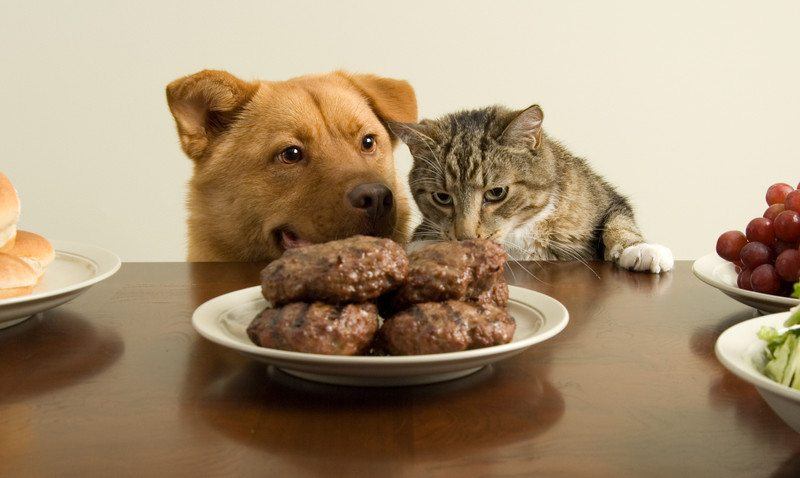 Table scraps and human leftovers can be a problem because they may contain some of the food types in this list. Even if they don't, human leftovers aren't going to contain all of the nutrients that a cat needs.
So, they might be safe enough as an occasional food but they should not be part of your cat's regular diet. At the same time, leftovers from humans can easily contribute to cats becoming overweight or obese because these are often additional calories over and above the normal food that the cat eats.
Liver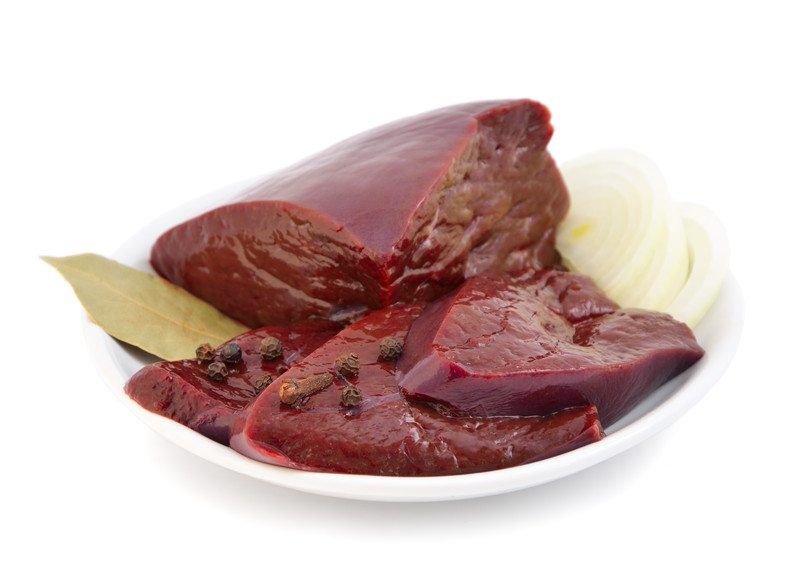 Liver might seem like a treat for cats and in small amounts it can be fine. However, too much liver can lead to vitamin A toxicity. This issue affects the bones of your cat and can contribute to abnormal bone growth and deformed bones. In some cases it can lead to death.
Alcohol or Foods Containing Alcohol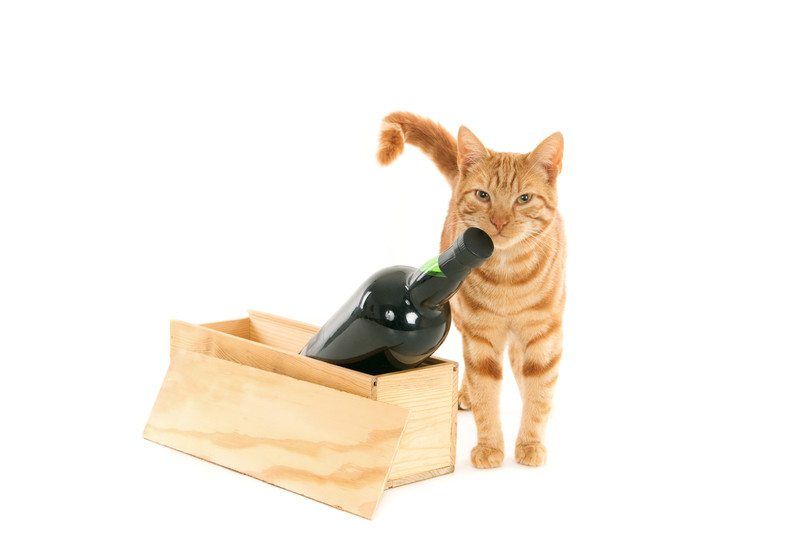 This is another entry that probably should be obvious. Just like in humans, alcohol can have significant impacts on cats, including causing liver damage. However, it takes much less alcohol to cause the same damage.
For example, it would only take around two teaspoons of whisky to put a cat in a coma and it wouldn't take much more to actually kill the cat. Needless to say, there is no reason for cats to be consuming alcohol at all.
Caffeine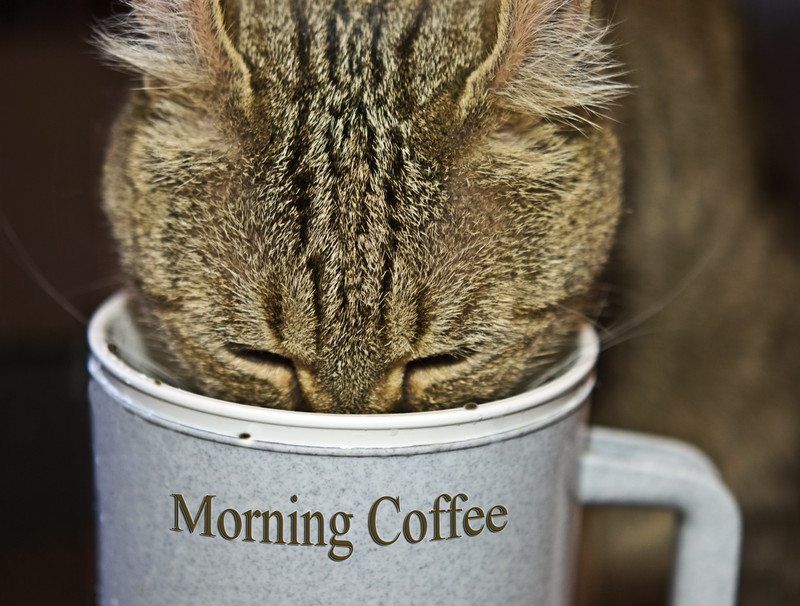 Caffeine is a stimulant and its effect will tend to be much stronger in cats than in humans because of their body size and metabolism. In fact, too much caffeine can kill a cat and there is no way to treat this.
Some of the symptoms of excessive caffeine in cats include restlessness, fast breathing and fits. It's also important to note that caffeine sometimes turns up in unexpected places, so you do need to keep an eye on anything your cat eats that isn't specifically designed for cats.
Bones and Fat Trimming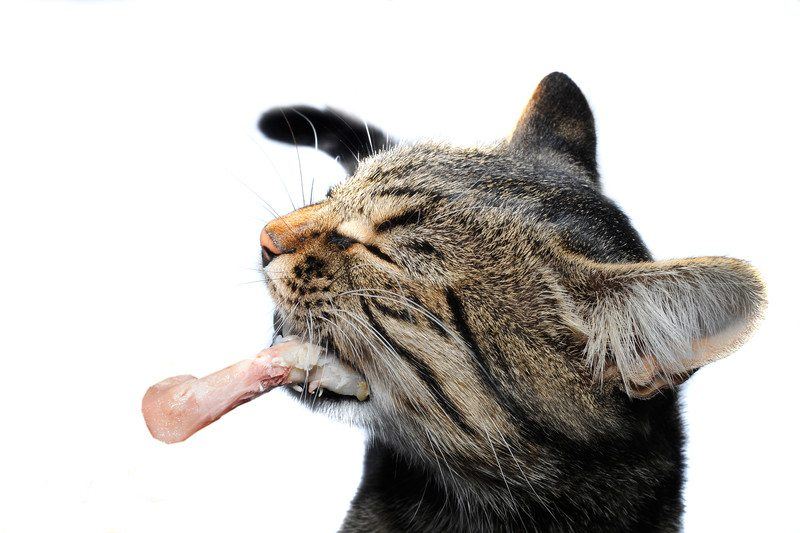 Both of these leftovers can be bad for cats. For one thing, bones can easily splinter. When this happens, it can cause cuts or an obstruction within the cat's digestive system.
The fat can cause intestinal upset in cats, regardless of whether that fat is cooked or not. In turn, this can lead to diarrhea and vomiting.
Yeast Dough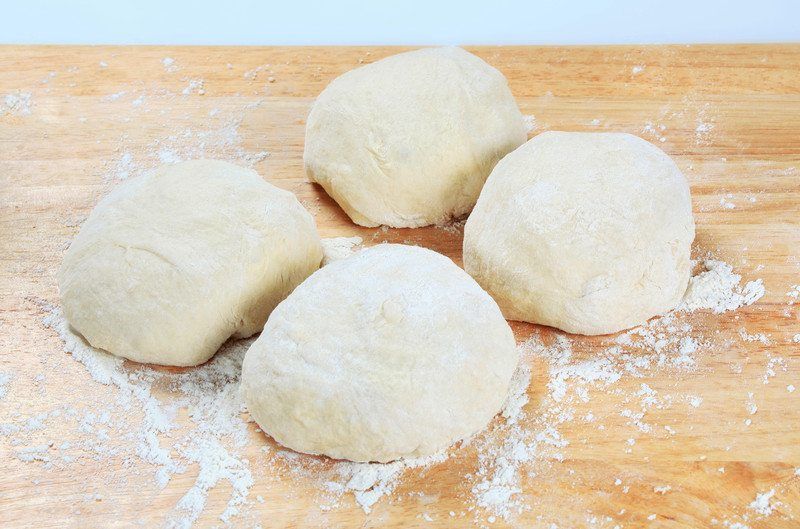 Now, you might not intentionally feed your cat yeast dough but they do have the habit of getting into things that they aren't meant to. Yeast dough is particularly concerning because the dough will rise while it is the stomach of your cat.
This can cause a lot of pain as it will actually stretch their stomach. At the same time, the process involves fermenting which produces alcohol. That alcohol can then contribute to alcohol poisoning.
Any Human Medicine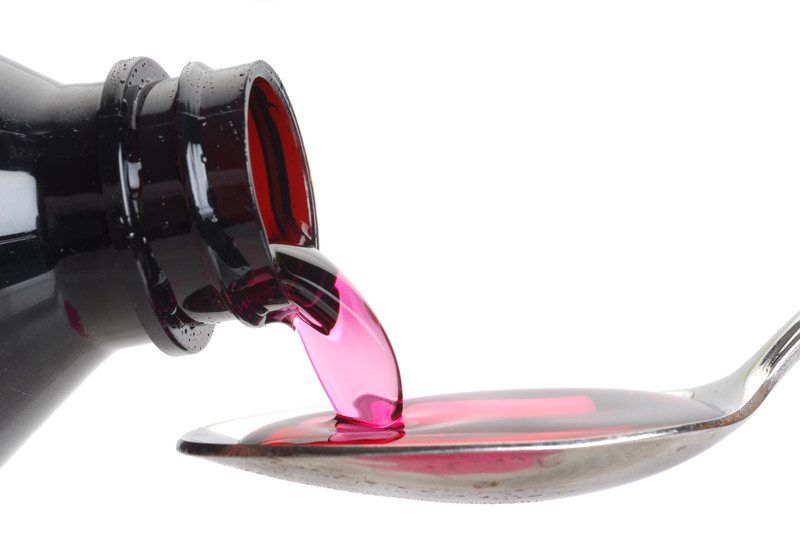 Human medicine is not designed for cats and it can often have unintended side effects. After all, your cat is much smaller than you, so any negative effects of a medication are likely to be much more pronounced.
This means that you should never give a cat human medication, regardless of what their symptoms are. Likewise, it's important to keep medicines somewhere that a cat cannot access them, just in case.
Avocado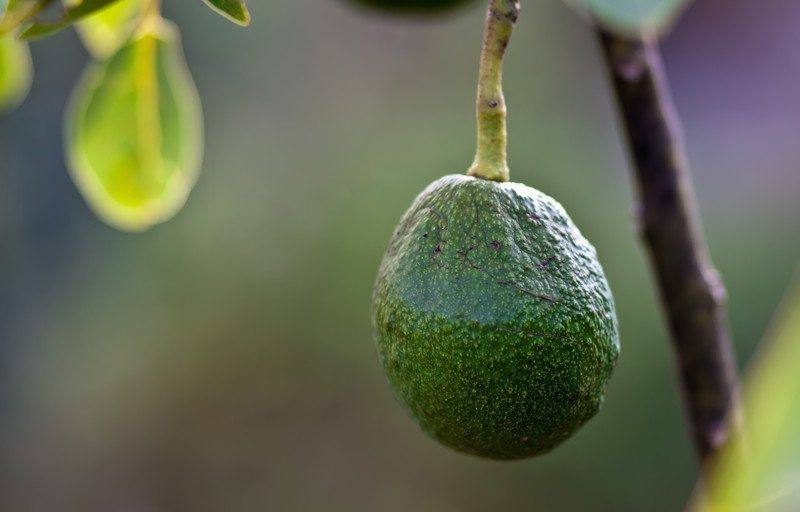 Avocados contain the compound persin, which is toxic to animals. In fact, avocados can be dangerous to cats even if they don't actually eat the fruit.
So, it's best not to leave avocados anywhere that a cat can play with them. Issues connected to persin consumption include respiratory problems, fluid buildup around the heart and gastrointestinal issues, depending on how much of the compound that cat consumed.