First things first, what is calorie exactly? It is the measurement used in identifying the amount of energy needed in raising the temperature of a kilogram of water by one degree Celsius – simply put the energy in food. Then why low calorie foods you asked? Because excess calories that are not used by our body will be stored as fat. These fats will not only lead to weight gain but bring about other health issues as well.
Of course, we do need the energy to function. These calories are used to sustain resting basal metabolism (that involves breathing, circulating blood, functioning organs, and basic neurological functions), food processing (involves digesting, absorbing, transporting, and storing food that you consume), and lastly, physical activity. Now, this is where the problem may start, not having enough physical activity that will use up or burn all the calories that we consume.
A low calorie diet means restricting calorie intake to only 1,000 to 1,500 calories per day for women, and 1,500 to 2,000 calories per day for men. The idea is to consume fewer calories than our body needs to perform organ functions and activities so that our body will use and break down the body fat. Now as simple as the goal may sound, in reality, this will involve a lot of dedication and planning to follow through and maintain long term.
Low calorie diet is oftentimes recommended for obese patients to improve their quality of life and to lower their risk of diabetes, coronary artery disease, high blood pressure, and sleep apnea. Others choose it to achieve drastic weight loss. However, for a more attainable and tolerable low calorie diet, a 25% calorie restriction can be adapted. This will already show significantly improved mood, reduced tension, improved sleep duration, improved general health, and sexual drive.
Having said that, it won't hurt – in fact, it would likely do you good, to include low calorie foods in your diet. Even if you're not going full-on low calorie diet. A little replanning with your meals will do good for your health. Here are 20 types of low calorie foods that you can start working into your meal plans.
Types of Low Calorie Foods
Almonds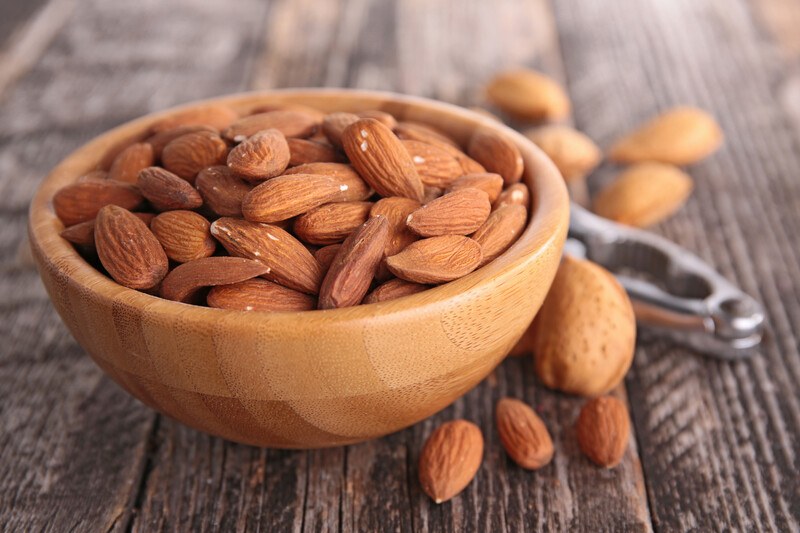 Almonds are a good source of vitamin E, manganese, magnesium, copper, phosphorus, riboflavin, and fiber. Among the tree nuts, almonds contain the most amount of vitamins and minerals.
Ideally, an ounce or about a handful of almonds every day is a great addition to our diet.
Apples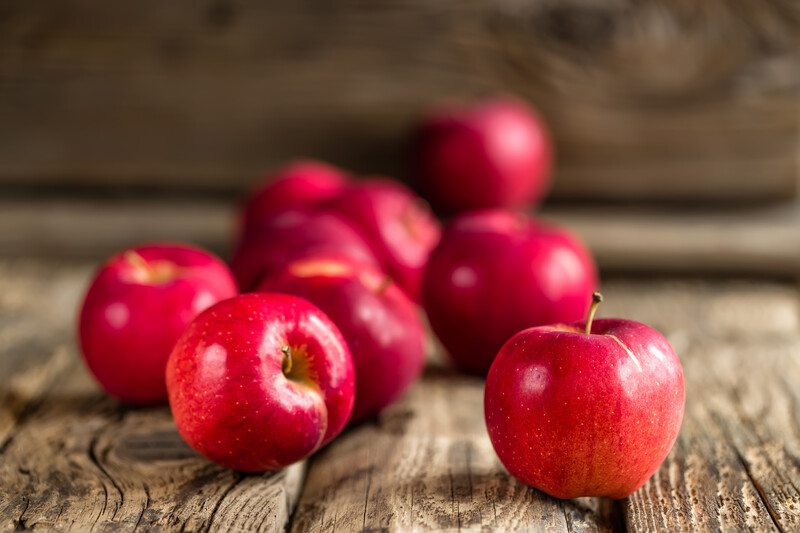 Another great addition to a low-calorie diet is apples, they're rich in fiber and vitamin C on top of their high content of antioxidants.
They say an apple a day keeps the doctor at bay, but it turns out two apples every day can actually improve bad cholesterol leading to a healthier heart.
Arugula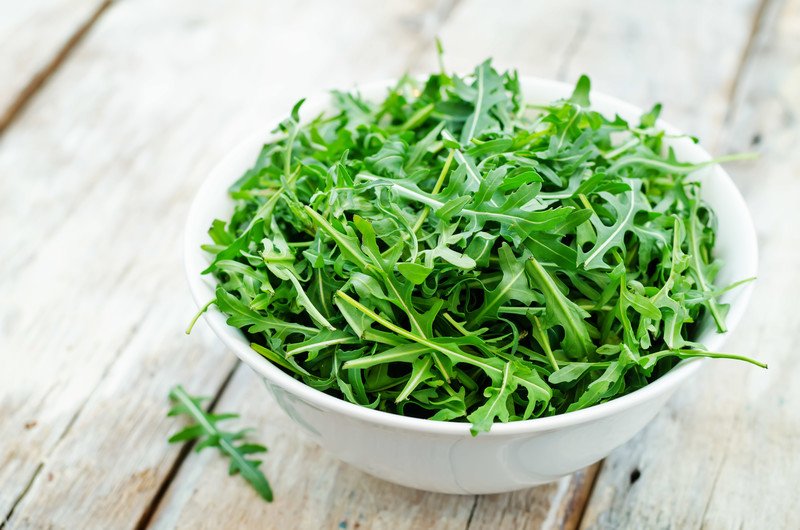 Arugula is not just low in calories, it also contains iron, folate, potassium, magnesium, and vitamin A. It's known to contain powerful antioxidants that support immune function.
If you don't have any other source of vitamin K, eating 3 cups of arugula will definitely supply your body's needs for it.
Asparagus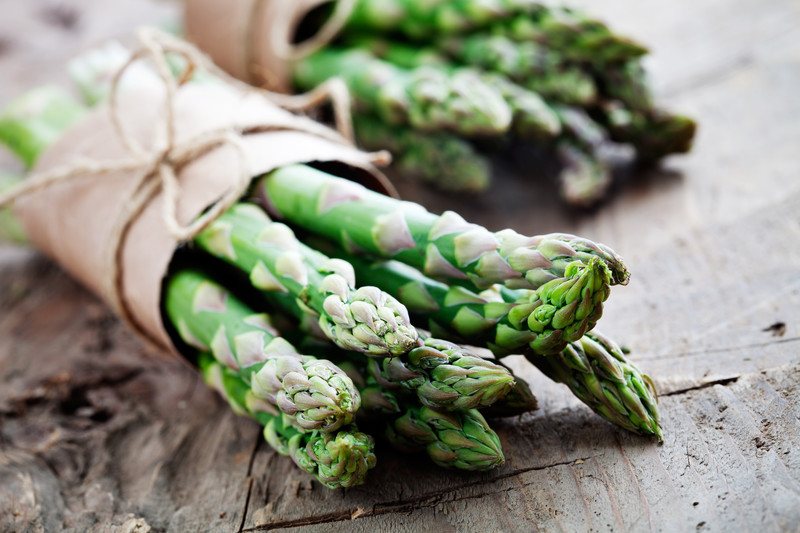 Asparagus is high in fiber, folate, and vitamins A, C, and K. It also contains chromium – a trace mineral that enhances the ability of insulin in transporting glucose from the bloodstream into cells.
Asparagus is perfect for a fiber-rich diet. Although there is no known life-threatening effect of eating too much asparagus, some do observe a noticeable smell in their urine.
Berries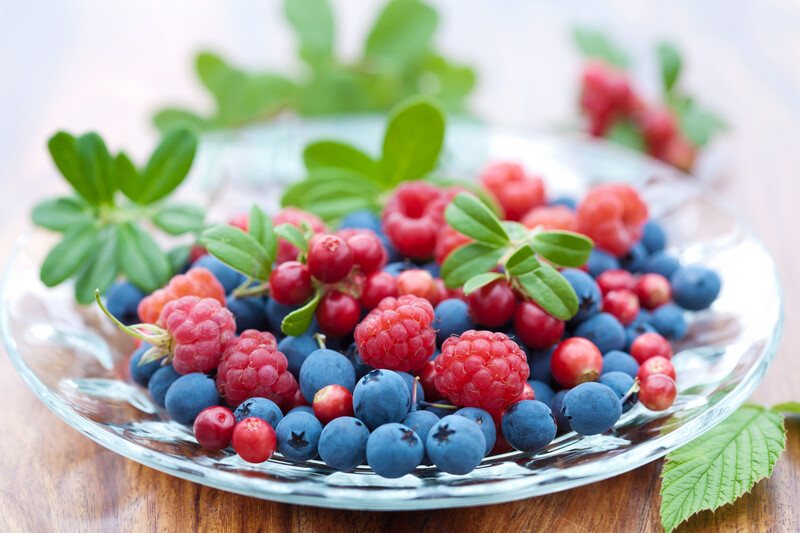 A great addition to your morning oats! Berries are not just low-calorie food, they're also rich in fiber, vitamin C, and antioxidants.
A good berry serving amounts to one cup which is roughly 4.4 to 5.3 ounces, that is of course depending on the berry type.
Carrots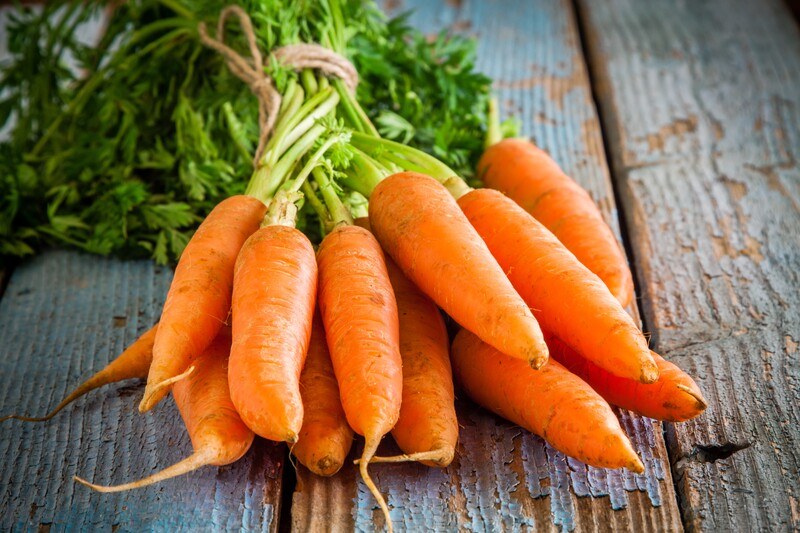 The tasty, crunchy, and nutritious carrots are a good source of vitamin K and B6, beta carotene, biotin, potassium, and even fiber.
About half a cup of raw carrots pretty much covers 73% of your daily vitamin A requirement. Add to that that its fiber content also helps in addressing constipation problems.
Cottage cheese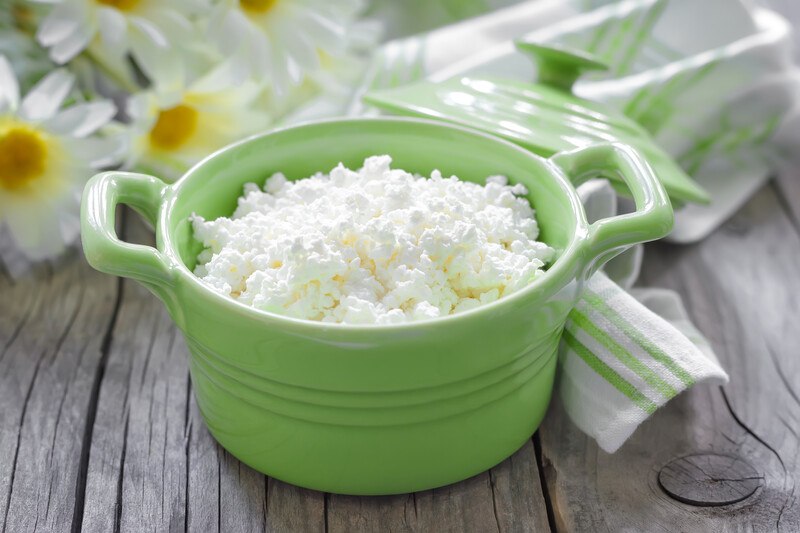 Not only is cottage cheese low in calories but it's also relatively low in fat. It's also high in protein, calcium, vitamin A, and B vitamins.
Cottage cheese is definitely a welcome addition to your milk and other dairy foods to meet the recommended 3 cups of dairy a day.
Cucumber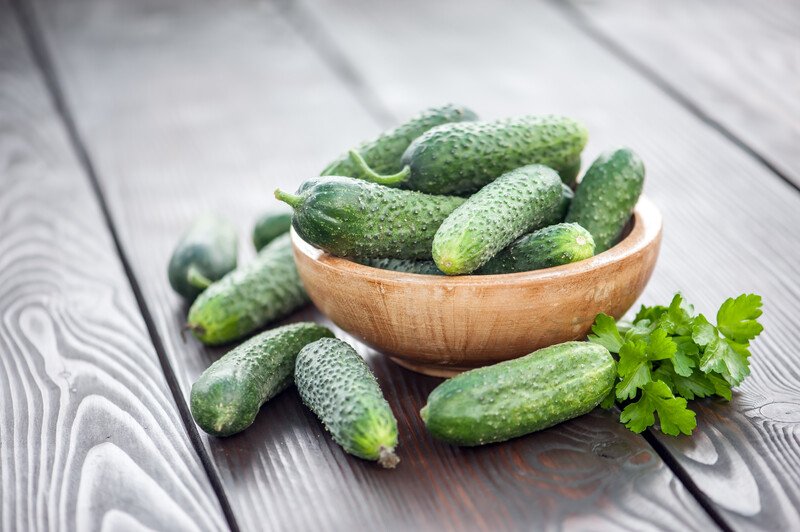 Cucumber may be 96% water but it's pretty high in nutrients. It contains vitamins B, C, and K, as well as minerals like copper, phosphorus, potassium, and magnesium.
A cup of cucumber in your daily diet will supply you with your 14-19% vitamin K requirement. Not to mention that it will also keep you hydrated.
Eggs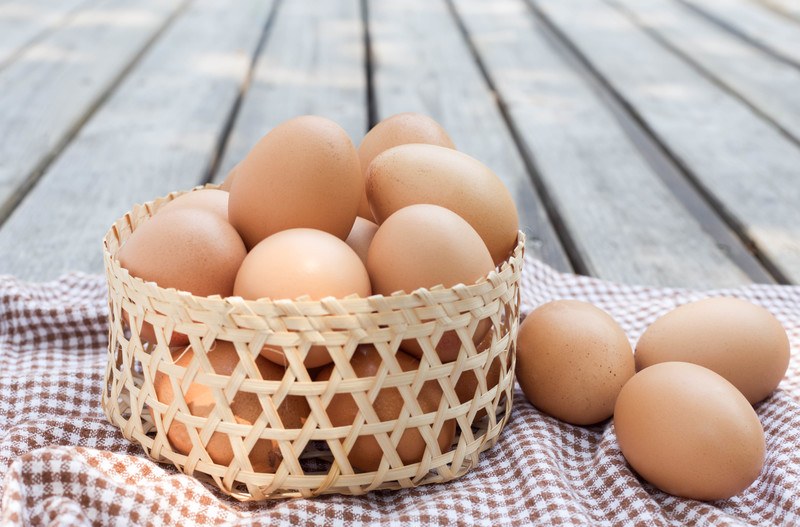 Eggs may have had a bad rap for containing cholesterol, but it doesn't discount the fact it contains nutrients as well. It's a good source of selenium, vitamins D, B6, B12, and minerals.
Based on the 'Eggs and the heart' evidence paper, up to 6 eggs, a week can be a part of a heart-healthy diet.
Grapefruit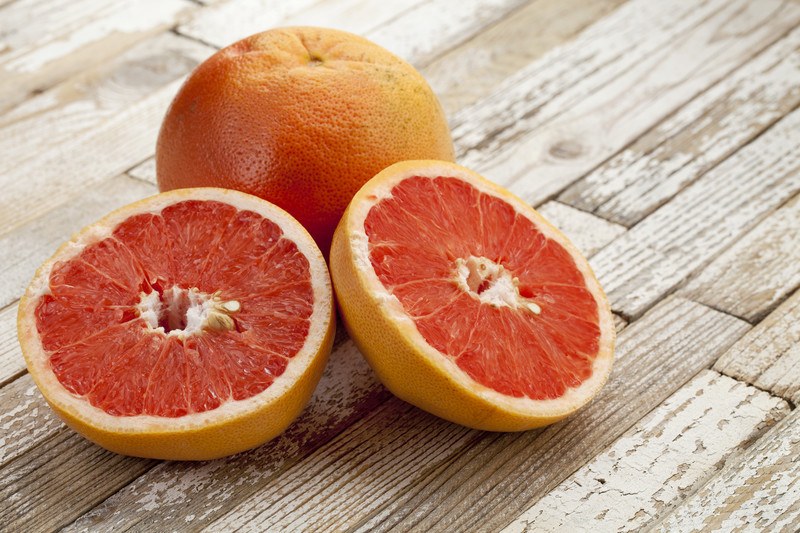 Are you a fan of grapefruit? You're in luck then because not only is it low in calories, it's also rich in vitamin C. Grapefruit also contains fiber and antioxidants.
Eating it every day may help in lowering bad cholesterol levels, but it may be better to have a combination of other fruits to meet your 1 ½ to 2 cups daily fruit needs.
Greek yogurt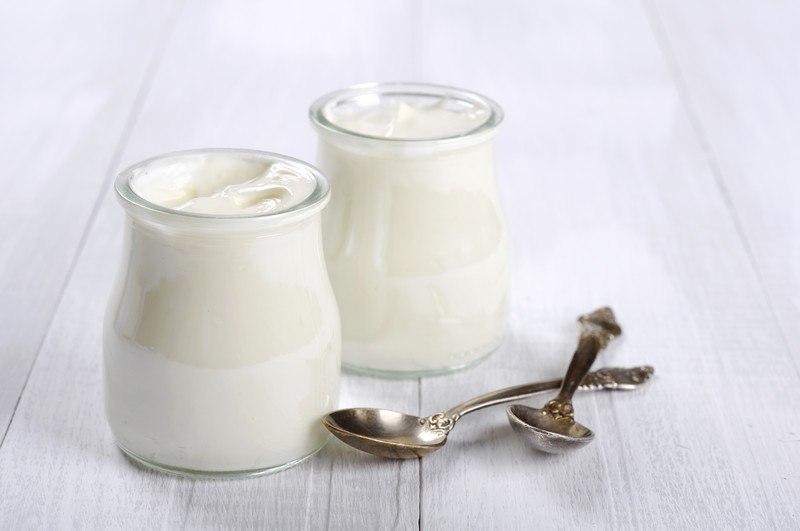 Greek yogurt is a great source of calcium, potassium, protein, vitamins B6, B12, and zinc. It also provides healthy bacteria for the digestive tract.
About a cup of Greek yogurt every day will supply the needed daily requirement of 3 servings of low-fat or non-fat dairy.
Lean fish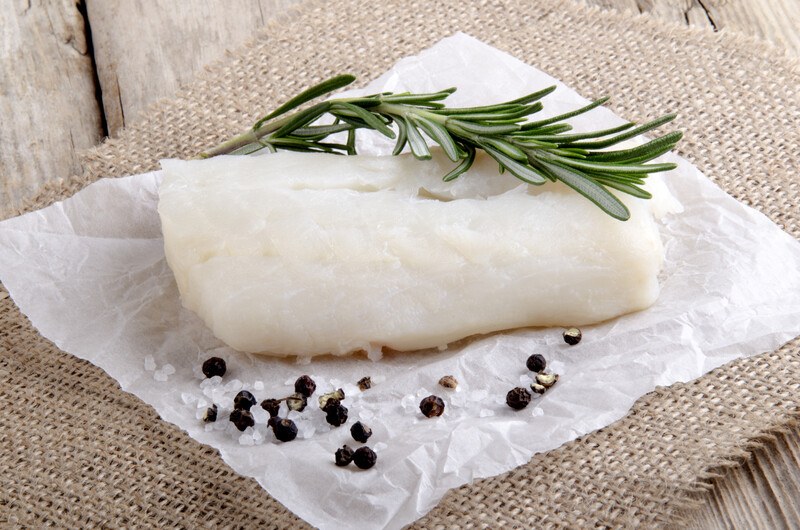 Lean fish like bass, cod, flounder, halibut, sole, and red snapper are low in calories. They're a good source of protein which are particularly easy to digest and are also rich in essential amino acids.
According to EPA, 2 to 3 servings per week of cod, or flounder, or sole are among the 'best choices.' A serving is equal to 4 ounces or roughly the size of the palm of your hand.
Lean meat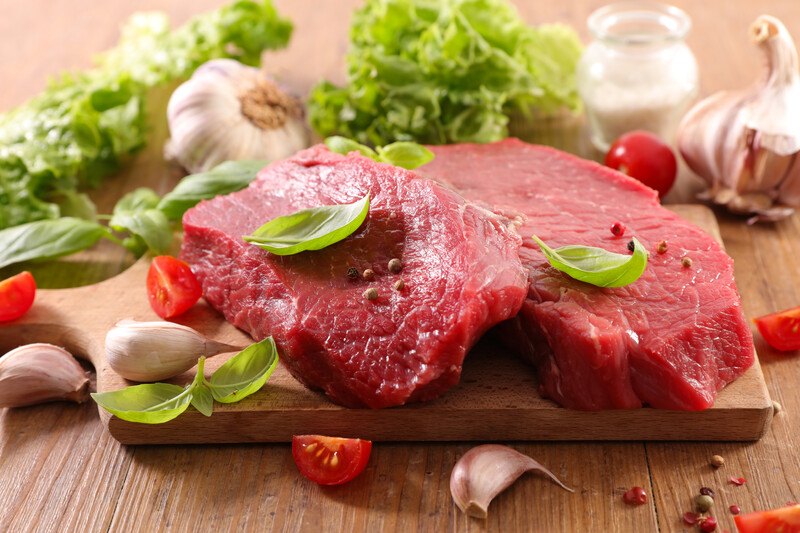 Lean meat included meats with relatively low-fat content. Examples are skinless chicken, turkey, pork chops with fat trimmed, and red meat. They're rich in protein, amino acids, niacin, vitamin B6, B12, and more.
According to the Guidelines, 1 to 3 servings of lean meat and poultry daily is required depending on age. For pregnant women, 3 to 4 servings are recommended.
Legumes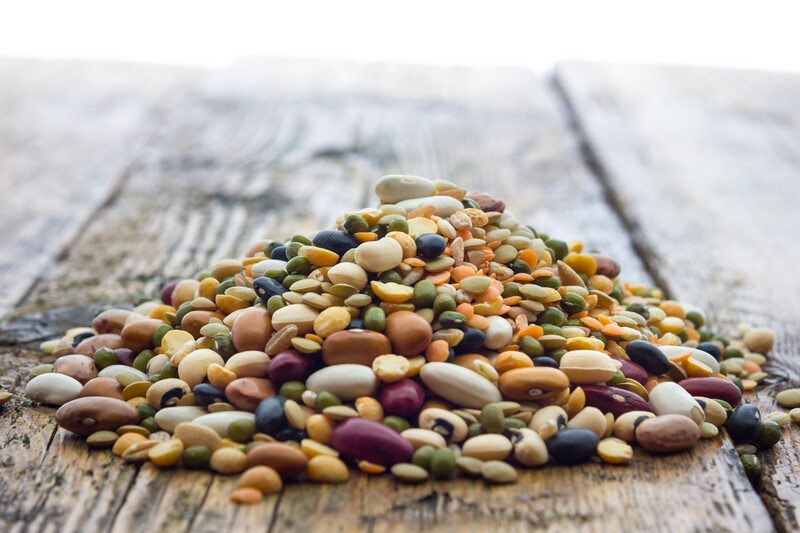 Legumes are quite similar to meat in nutrients. It's rich in plant protein, fiber, iron, folate, calcium, phosphorus, potassium, zinc, and B vitamins.
A serving of 3 to 5 a week is recommended for 1,600 to 2,000 low-calorie diets. One serving is equivalent to half a cup.
Lettuce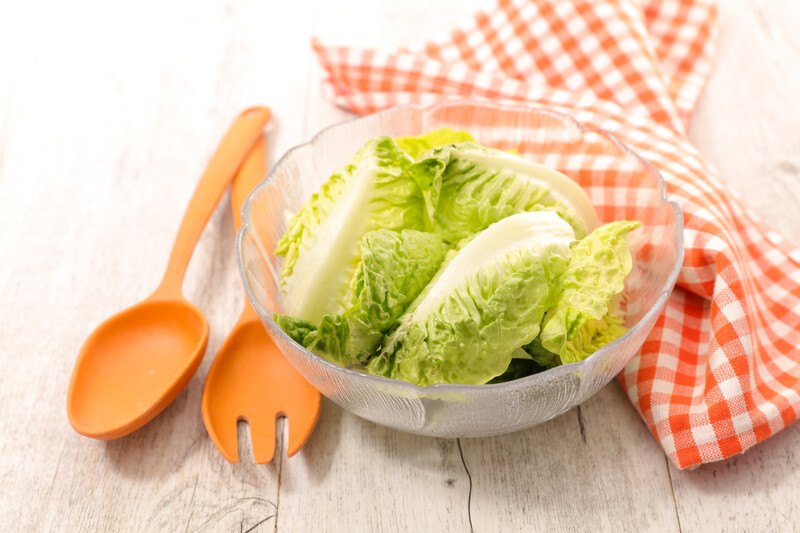 Although lettuce is also low in fiber, it is rich in minerals. These minerals include calcium, magnesium, phosphorus, and potassium. It also contains a good amount of folate and vitamins A, C, and K.
So, enjoy your salad! Especially when eating salad every day will increase the much-needed antioxidants in your body.
Oatmeal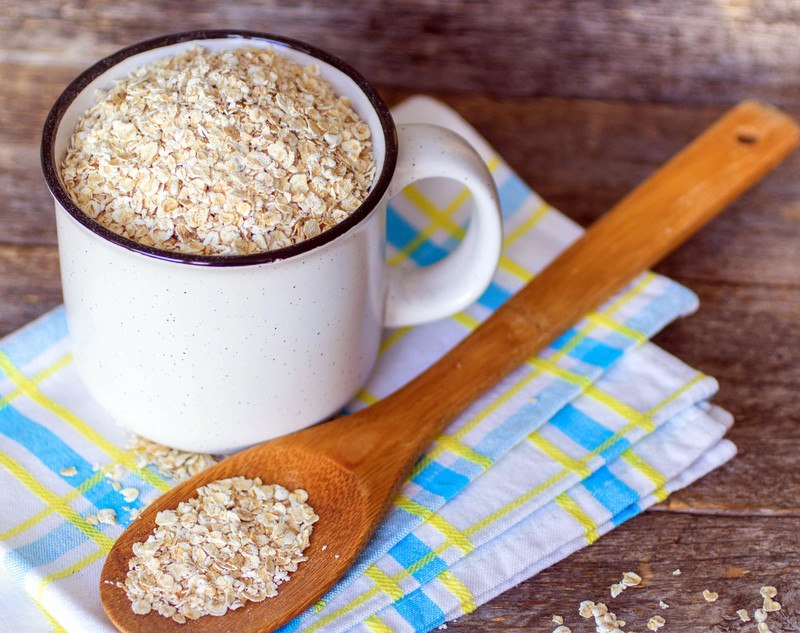 A breakfast favorite! Low in calories and loaded with vitamins, minerals, and antioxidants. It's particularly rich in a specific type of fiber called beta-glucan which helps in lowering bad cholesterol.
A healthy serving size amount to one cup of cooked oatmeal – and it doesn't have to be restricted for breakfast only, lunch or dinner or even dessert sounds good, too!
Potatoes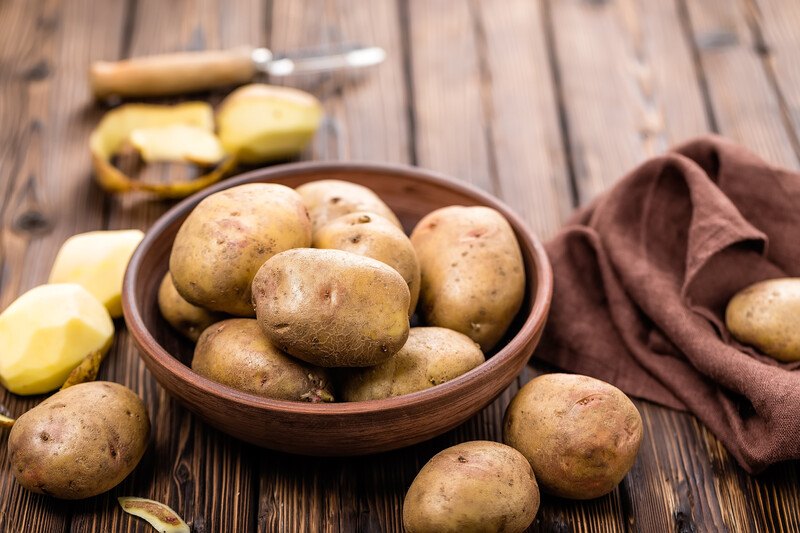 Carbs and fiber are not just what potatoes can offer you, it does contain vitamin C, B vitamins, and minerals as well. Quick fact, about half of its dietary fiber content is found in its skin.
A medium-sized potato every day or equivalent to a cup can be a part of a healthy diet. A small potato though is recommended for individuals with diabetes.
Tea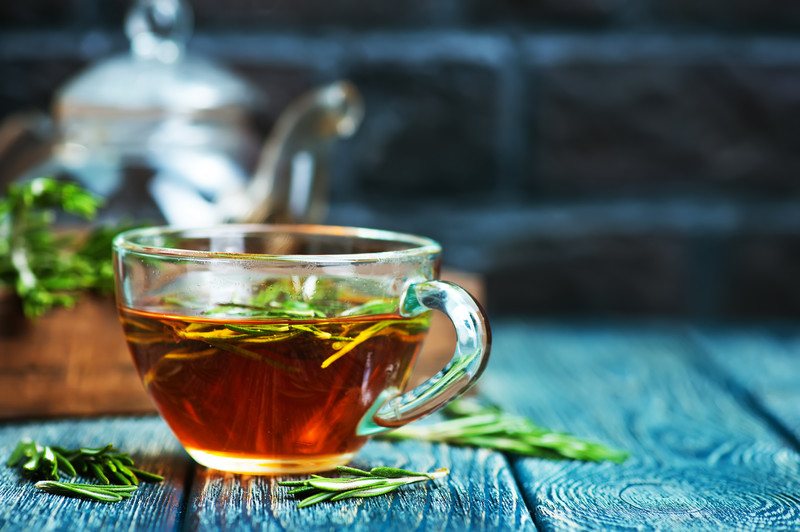 Tea contains polyphenols which is a natural plant compound that makeup 30-40% of tea's composition. It includes flavonoids, EGCG, and other catechins.
Three to five cups of tea every day sounds like a great way to soothe and hydrate healthily. Learn more about tea by colors and see which ones will suit you best.
Tomatoes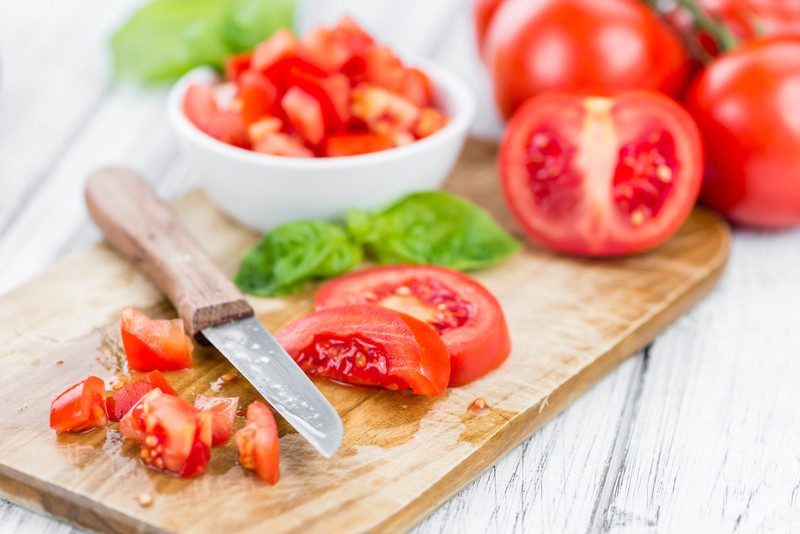 Known for their lycopene content, but tomatoes also contain alpha-carotene, beta carotene, and lutein. It's also a great source of vitamin C, folate, potassium, and vitamin K.
If we need 2 ½ cups of vegetables every day for optimal health, 1/3 cup of tomatoes every day sounds good assuming you're also eating orange vegetables.
Watermelon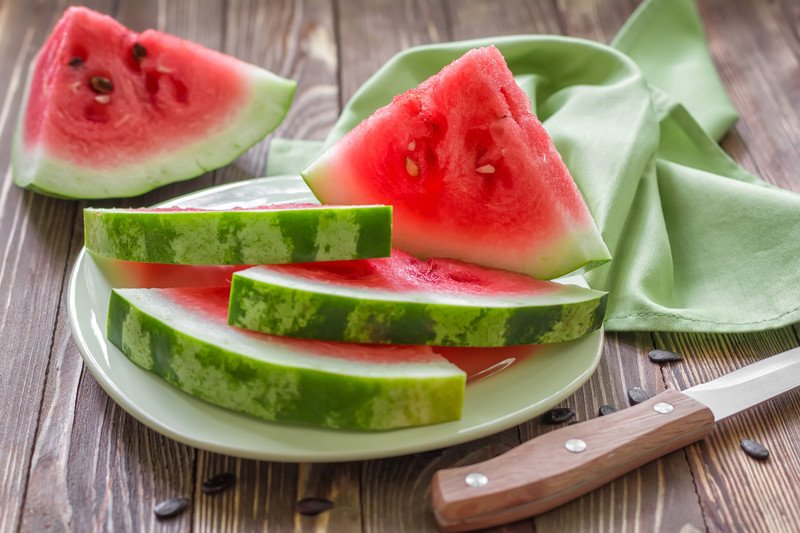 Watermelon is not just a good source of vitamin C, it does have vitamin A and vitamin B5 as well. There are also decent amounts of copper and potassium in watermelon.
Since watermelon is 90 percent water, eat away! What can get better than rehydrating while locking in some vitamins and minerals into your body as well.
What You Need to Know About Low Calorie Diet
It always helps to learn more about something first before you commit to it. Here's what you need to know before you embrace a low-calorie diet.
It's not for everyone
If you're going to follow a very low calorie diet (800 calories or fewer per day), it has to be clinically supervised. There can be alarming side effects that include but not limited to dry mouth, constipation or diarrhea, headaches, dizziness, and hair thinning. Rightfully so, it's not recommended to those under 18, pregnant or breastfeeding, and who have had an eating disorder.
Start small
If you want to do this long-term, you have to prepare your body for the changes that are about to happen. Start with a small reduction in calories – you don't have to go full-on 'only 1500-calorie a day.' You can slowly inoculate your body to a low-calorie diet by decreasing your calorie intake gradually until you hit your target.
Manage your expectations
Whatever changes you're expecting from a low-calorie diet (improved health or weight loss), know that it will not happen overnight. This is more of a lifestyle change. It will involve a lot of planning and dedication to follow through with it. Sure, you can see drastic weight loss (even that will not happen overnight!) for those who went in hard, the question is can you keep up with it or better yet how long can you keep the weight off.
Pen and paper
For what? For planning and tracking your calorie intake. It's easy to get lost and deviate from a low-calorie diet if you're not physically minding what you're eating. It's best that you plan ahead your meals so that you can properly 'see' where you can make adjustments not just to make it work but to make it fun. Of course, later on, it'll become second nature to you to know the calorie content (more or less) of certain food. By then you'll already have a pretty good gauge on how a particular meal will weigh on your diet plan.
If you're aiming to lose weight or at risk of type 2 diabetes perhaps you would like to check a low carb diet with low-carb foods to see if that suits you better.