If you are the type to do a lot of research about health and fitness, you might have come across the term collagen? What is it and why is it important to ensure that you include collagen-rich foods in your diet?
Collagen is actually something that is found all over your body. It is the most abundant protein that you have and you will find it in your organs, muscles, bones, skin, and even inside your intestine. So you may ask, why the need to take supplements or go for a collagen-rich diet when we already have them inside our bodies?
The answer is that the collagen levels inside our bodies actually decrease over time. Even though you already have them inside your bodies, according to doctors, your body can't actually produce them without having the needed components. Furthermore, there are things that we do that may damage the collagen that we have, or reduces the body's capability of producing more. This includes smoking, staying under the sun for too long, and eating foods that high carb and sugar content.
Some people take supplements to help produce collagen but we have listed down the best foods for collagen that you can add to your dishes instead. While there is no harm in taking additional supplements, honestly, if you always include collagen-rich foods in your diet, there is no need to take them.
So what can you actually enjoy if you make sure that you include collagen in your diet? First and foremost is that it is good for your skin.
If you are a fan of skincare products, you know that many of them advertise having collagen as one of their ingredients, especially for anti-aging products.
Collagen is very helpful in keeping your skin firm and smooth. Our skin naturally gets wrinkles as we grow old, and that is actually a result of losing collagen. But collagen is not just for vanity. You'll notice as you age that you also get weaker muscles and your body feels stiff. You may even feel pain in your joints. Again, this is a sign of collagen loss.
Following a collagen-rich diet can also help increase your muscle mass. You will also have improved sleep and a better immune system. Last but not the least, it can help reduce the risk of serious heart-related conditions such as atherosclerosis, which leads to stroke or heart attacks.
Best Foods for Collagen
Chicken
Berries
Ginseng
Fish
Bone Broth
Garlic
Spirulina
Egg Whites
Green-Leafy Vegetables
Other Animal Meats
Gelatin
Broccoli
Citrus fruits
Nuts
Mushrooms
Chicken

First on our list is chicken. If you have ever cut up a whole chicken, you might have seen underneath all that skin is all this tissue that connects the parts of the meat. That is actually rich in collagen and therefore very good for you. Some people try to remove this part as they do may think it tastes fatty, but if you are going for a collagen-rich diet, do not take it out.
Even the other parts of the chicken that we might usually disregard, like the neck and the feet, are very rich in collagen. All that cartilage has even been used in some treatments for arthritis, according to this study.
So how do you prepare chicken to best extract the collagen it contains? You make chicken soup of course! This comfort food is not just great for cold days or for when you are sick. Simmering the chicken for a long time will result in a broth rich in this protein.
Berries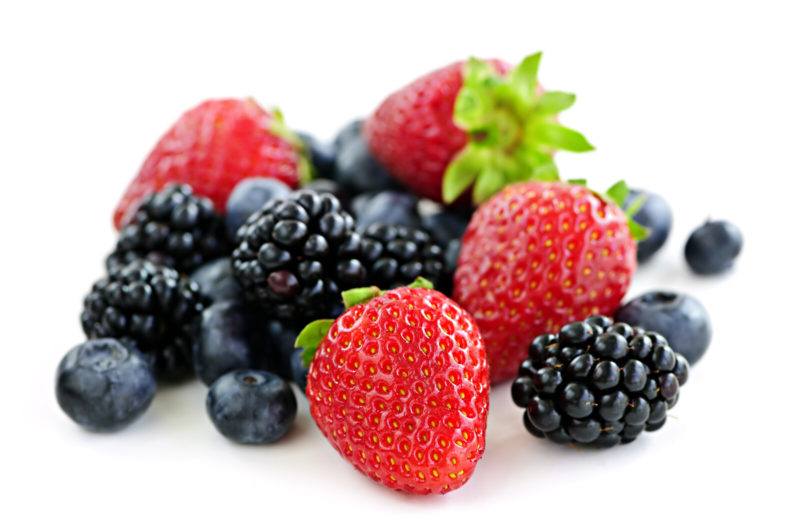 Contrary to what you may think, collagen is not just found in bones and cartilage in animal meat. There are many other sources of collagen, including fruits and vegetables. Being high in antioxidants, berries are also good for your skin. Go fr variety so that you won't get tired of the state easily. Top your breakfast bowl with an array of berries, from blackberries, raspberries, and blueberries, and enjoy a colorful, healthy meal.
Ginseng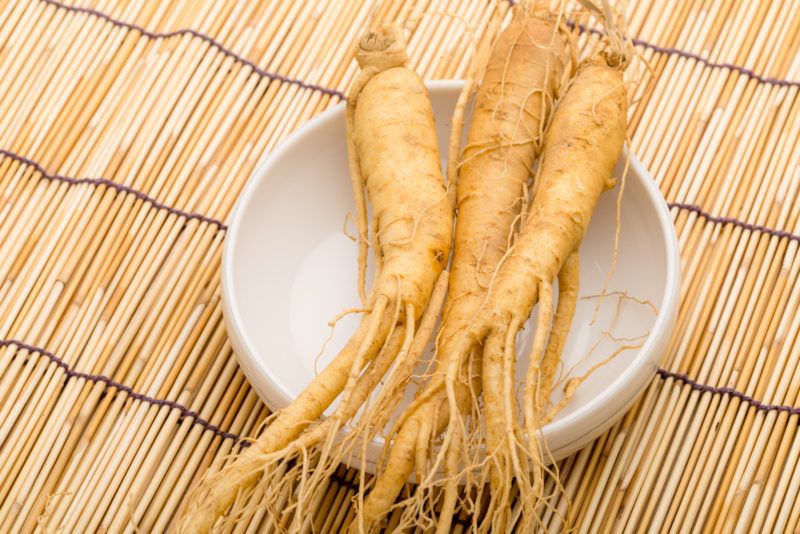 Ginseng has been around for thousands of years, being used in many cultures not just as an ingredient in cooking but also for medicinal purposes. It seems that they also help to add more collagen to your bloodstream. Not to mention that ginseng is very high in antioxidants and also anti-inflammatory.
Fish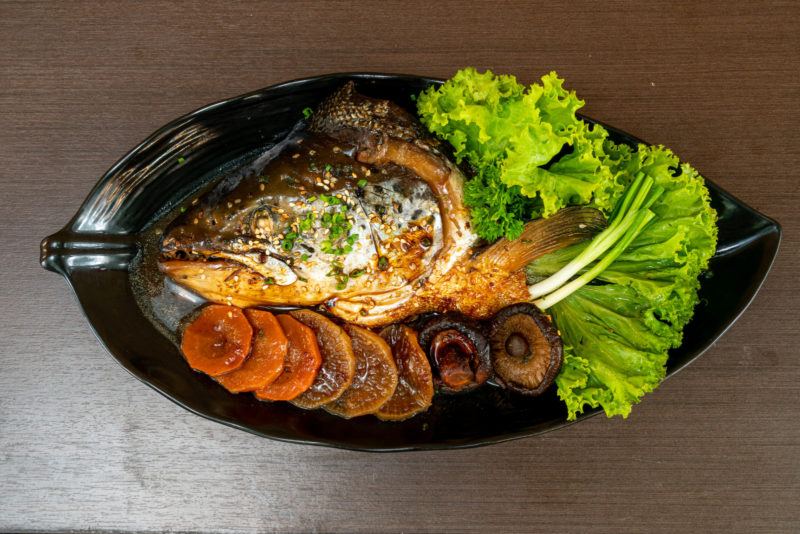 Because fish also has bones and ligaments composed of collagen, it is but natural to add them to this list. There are some who even say that the collagen in them is better absorbed than those in other meats like pork or even beef.
But here is the thing to remember when eating fish. While we may be used to fillets or fish steaks, those parts are not the ones that are richest in collagen. While they may contain this protein, you are not getting the optimum advantage.
To get the most collagen, you go for the not-so-tasty-looking parts like the fish skin, the head, and yes the fish eyeballs. If you have never cooked is head in your life, here's a tasty recipe for Fish Head Soup with Coconut Cream that can easily be prepared by a beginner.
Bone Broth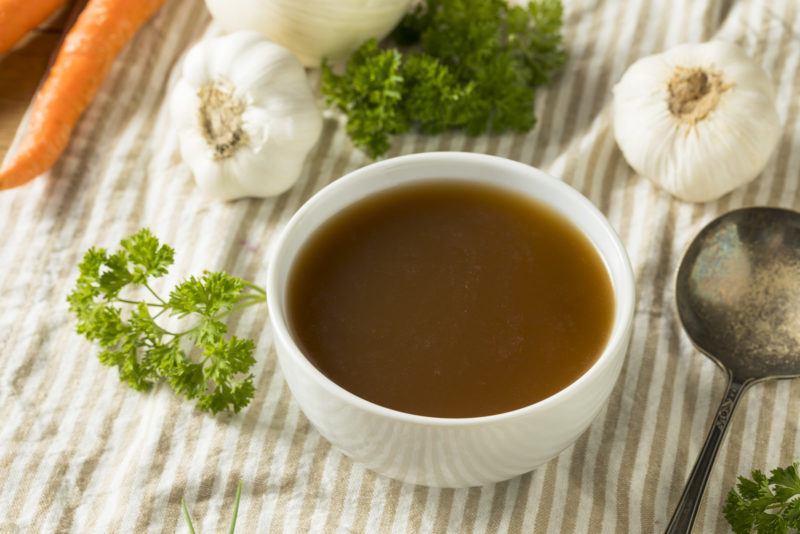 Of course, this list would not be complete without including bone broth. By simmering the bones, you are able to draw out that rich collagen that would instantly boost your levels. Of course, because of its popularity, premade bone broth can already be bought from the grocery store. When buying, make sure to go for the organic variant, to ensure that they do not contain any contaminants.
But if you have the patience and the time, you can easily make your own bone broth at home. You will need a slow cooker to do this. But first, gather your ingredients. Go to your butcher and ask for about pounds of organic soup bones from various animals, including chicken, beef, lamb, etc.
Along with other ingredients like vegetables and herbs, you simmer them on low in your slow cooker for up to 24 hours. Make big batches so that you can just freeze the leftover for up to a year and just bring it out when you want to have them.
Garlic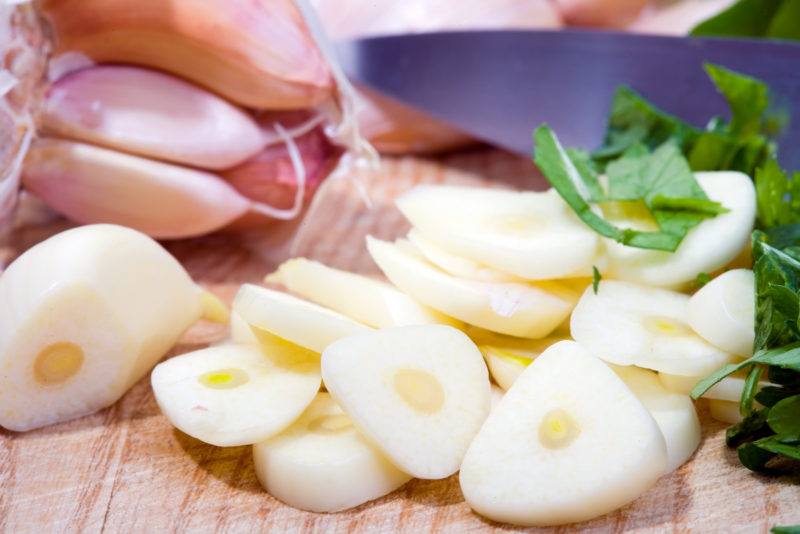 Garlic may be small, and usually just added to dishes for extra flavor, but it has so many health benefits that you can enjoy. This tiny plant has been around for a long time and used in many cultures for its medicinal properties, treating common ailments like colds and the like.
But while you can get collagen from garlic, it's essential to know that you will need lots of it before you can enjoy the benefits. You can try cooking this 40 Clove Garlic Chicken to start. But be careful not to consume too much as they may cause heartburn and cause you to have an upset stomach, especially if consumed raw.
Spirulina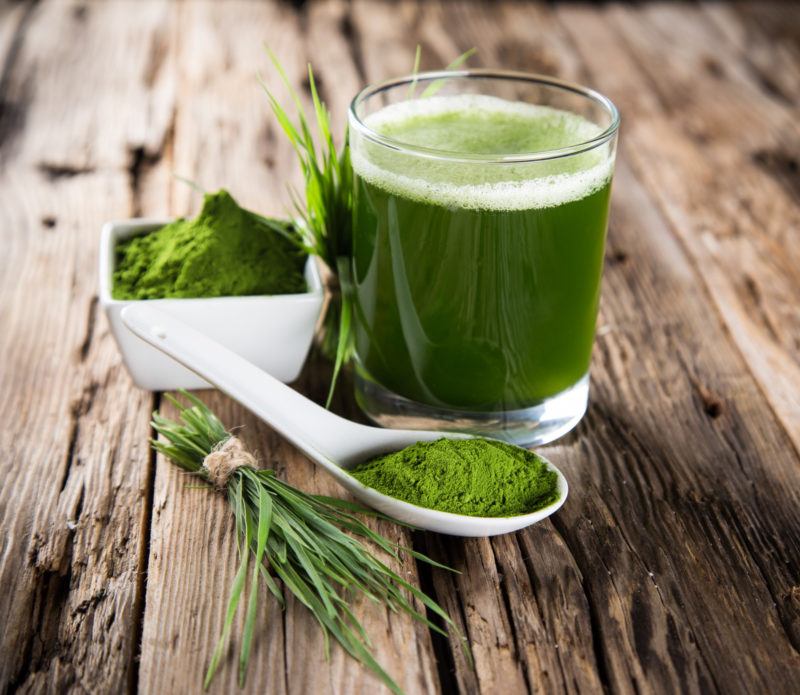 For those not familiar with spirulina, this is a popular supplement that presents many benefits for users, including boosting collagen levels. That's because more than 65% of spirulina is composed of amino acids, which are of course the building blocks of collagen.
You can take it as a tablet or buy the powdered kind and add them to your smoothies for added nutrition. If you like desserts, you can try to make some truffles and use them as an additional ingredient.
Egg Whites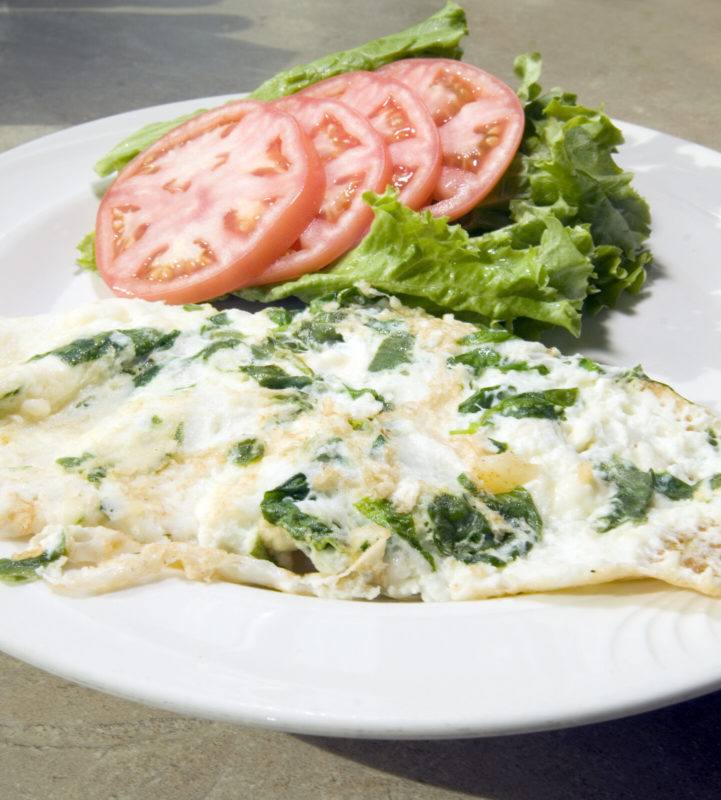 Egg whites are composed of more than 15 amino acids which are essential for the production of collagen. There has long been a debate that eggs are not good for you because of their high cholesterol content. The good news is that you won't have any dilemma with egg whites as they do not have any cholesterol at all.
Aside from containing amino acids, they are also good sources of potassium and would be perfect for those who are watching their weight due to having low-calorie content. Make a simple egg white omelet and add any of the other foods on this list for a collagen-rich meal.
Green Leafy Vegetables

Leafy greens are always on the list when we are talking about a healthy diet. You take them if you want to have a healthy meal without consuming too many calories.
If you're wondering which leafy greens to add to your meal, go for the most nutrient-dense ones so that you are really getting the most benefits. Kale should be one, as it is high in antioxidants, vitamin K, A, and vitamin C. You'll already get more than the daily value needed for the mentioned vitamins with just one cup of kale.
Other Meats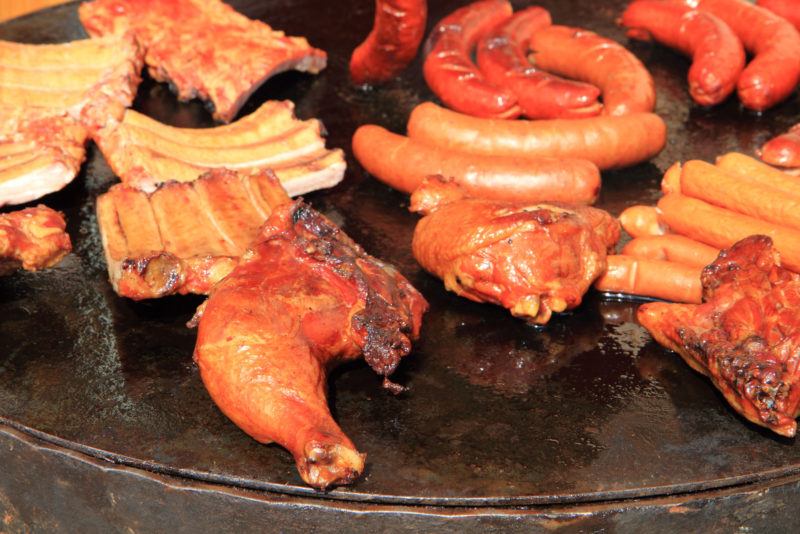 If you are getting tired of eating chicken meat, worry not because there are still many other types of meats that are good sources of collagen. Go for meat cuts that have the connective tissue as this is where most of the collagen is located. It is said that it is tougher to cut and chew meat when it has a lot of collagen. Due to this, the best cooking method would be to stew or braise them so that you will be able to extract the collagen properly.
This Slow Cooker Braised Pork Hocks is the perfect collagen-rich recipe. It might take a while to cook, but when you taste how delicious it is, you know your efforts are not in vain.
Gelatin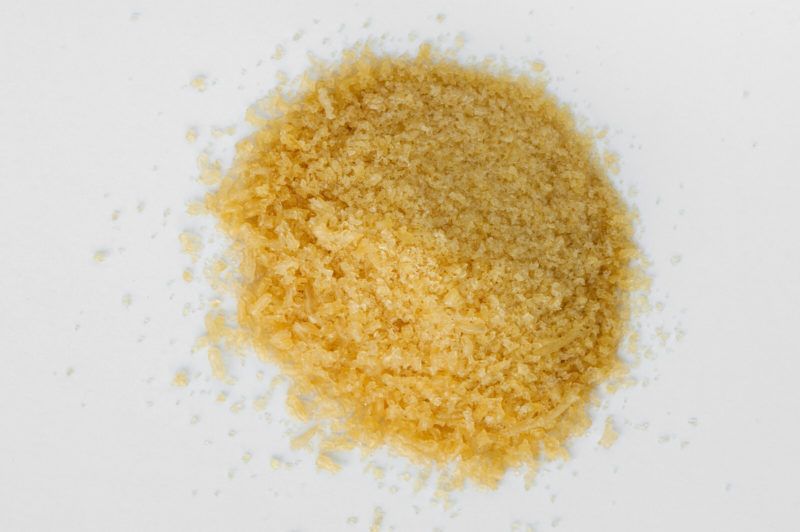 For those that do not know, gelatin is actually made from collagen. It is made by boiling those hard-to-chew parts of the meat, such as the skin, bones, ligaments, and tendons. We have added gelatin to this list due to the fact that it has lots of amino acid glycine. But you need to also remember that unlike the other foods here that boast of many other vitamins and minerals, we cannot consider gelatin as having the same components.
Broccoli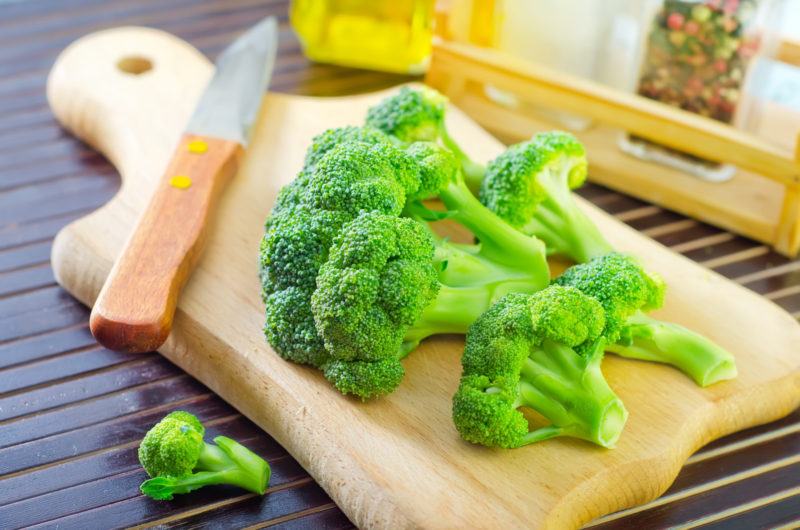 One way to boost your collagen level is to increase your intake of vitamin C, and broccoli is one of the best sources of this nutrient. There are so many ways to enjoy broccoli, but there are some cooking methods you can use to ensure that you are preserving its nutrients.

Boiling apparently will get rid of the cancer-fighting properties they possess. Steaming them for about 5 minutes seems to be one of the best ways to cook them. Another convenient cooking method that can actually increase the flavonoids in broccoli is to actually microwave them for one minute.
Citrus Fruits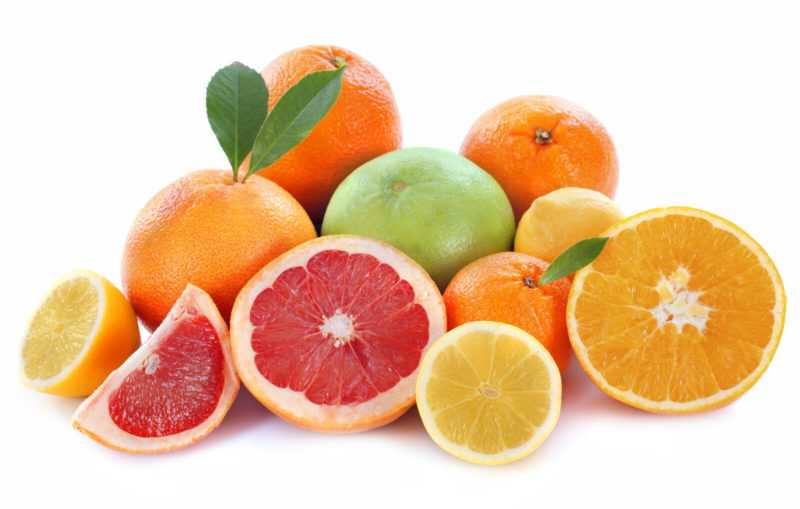 As we have stated above, vitamin C has a very important role to play in the body when it comes to producing collagen. We all know that citrus fruits contain. lots of vitamin C, so better make sure to always have them on hand.
You don't just have to eat them as is. There are many ways to enjoy them. You can make fresh juice every morning, or add it to your smoothie as a natural sweetener. They can also be added to salads for additional taste and texture.
Nuts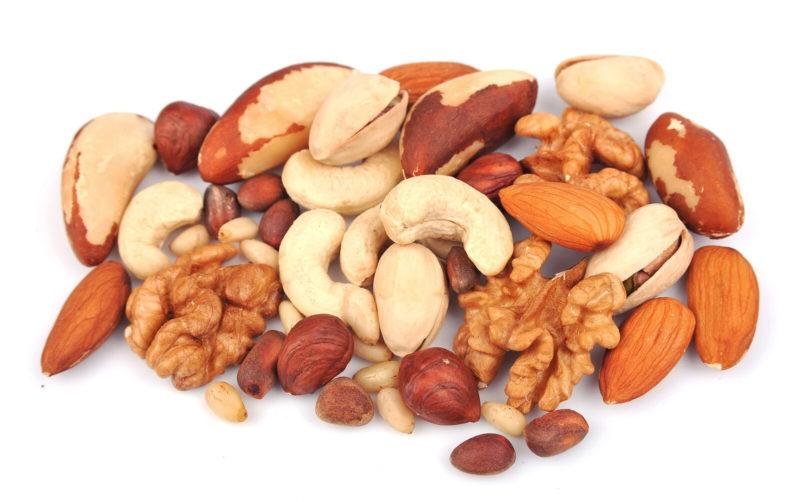 Looking for a snack that would help boost your collagen? Nuts are the perfect foods to nibble on. They are healthy compared to potato chips, and they contain zinc and copper which help produce collagen in your body.
Cashews and almonds are the best sources for the mentioned nutrients. You can also add some seeds to your snack mix for more taste. Pumpkin seeds and sesame seeds are the best choices to add.
Mushrooms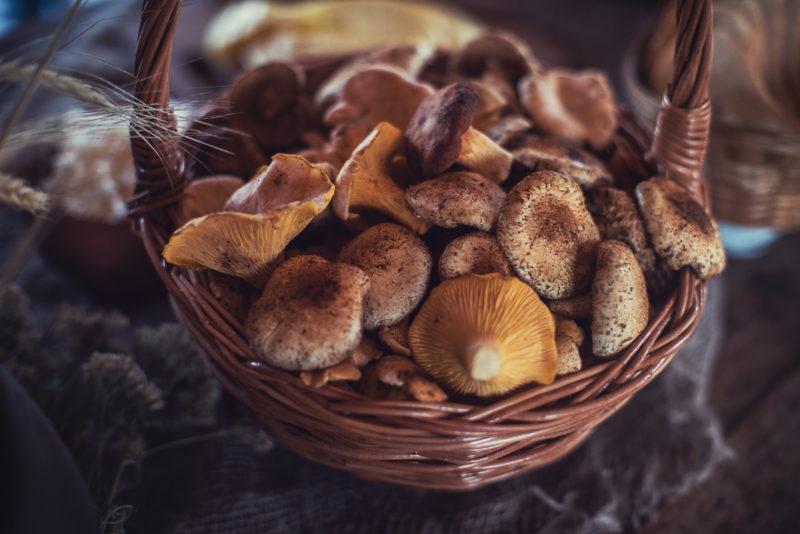 Last but not least on our list are mushrooms. Aside from being tasty, mushrooms are also great sources of zinc, which we have mentioned has an essential part in helping your body produce collagen.
A couple of years ago, some skincare manufacturers have realized the many benefits that mushroom can supply, including antiaging and hydrating effects, that's why they added this ingredient to their products.
When it comes to cooking, the good news is that there are so many varieties you can choose from. There are over 50,000 species of mushrooms (including molds and yeast). Of course, not all of these are edible, with some even harmful to people. If you wanna go beyond the usual button or shiitake mushrooms for your meals, why not try and be a member of Mushroom of the Month Clubs so that you will be introduced to new varieties.