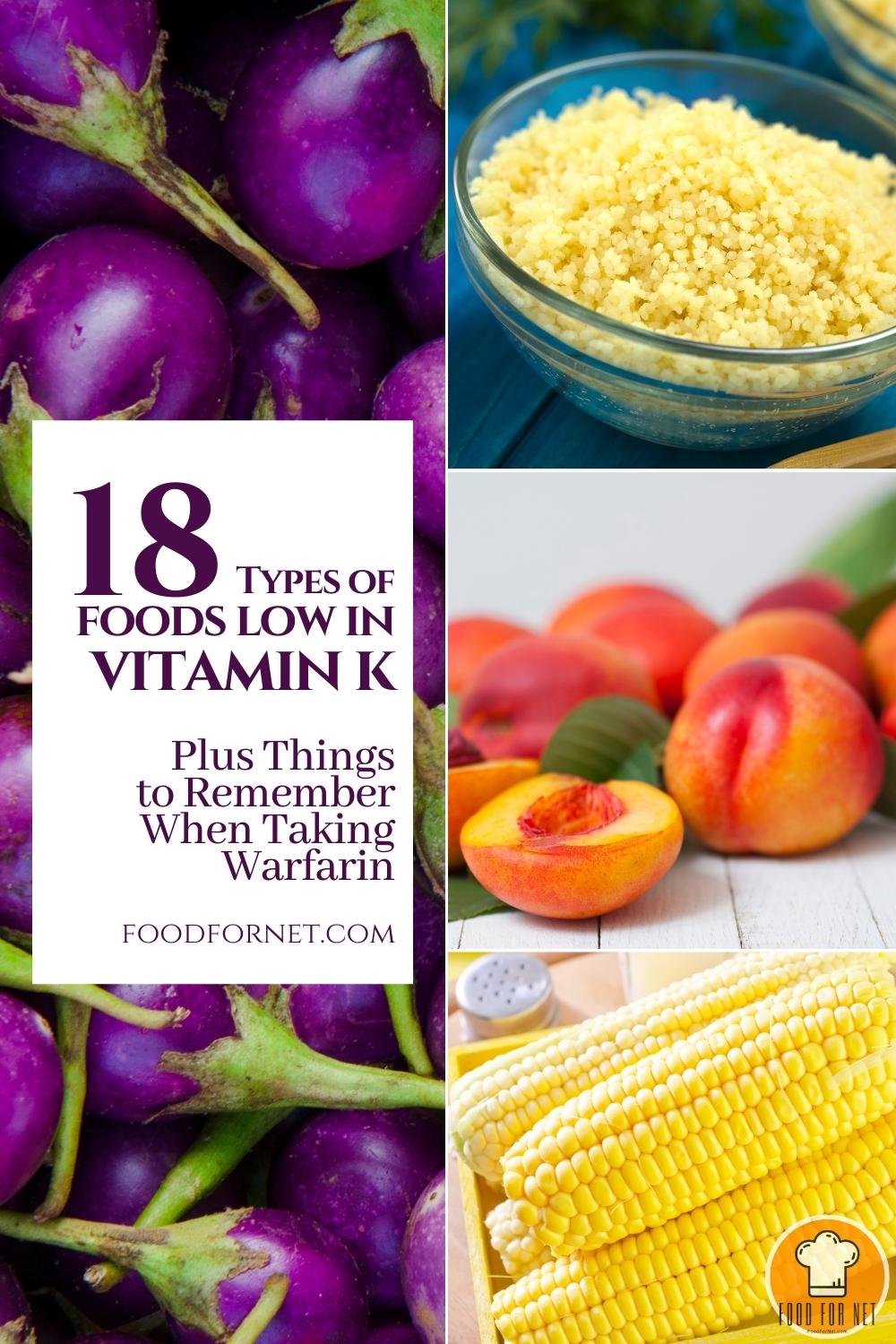 You might be thinking about why foods low in vitamin K and what's the connection with Warfarin. Well, first, what is Warfarin? It's an anticoagulant or blood thinner medication. What's the connection with vitamin K? Well, the clotting factor that Warfarin interferes with is vitamin K-dependent, so for it to work, one should avoid big changes in the amount of this vitamin in the body.
Warfarin, with commonly known brand names Coumadin and Jantoven, is prescribed for the prevention of harmful blood clots from forming or growing larger. People with a high risk for blood clots include people with an abnormal heartbeat, have a replacement or mechanical heart valve, have a blood clotting disorder, or have a higher chance of blood clot after an operation.
Vitamin K is a fat-soluble vitamin that helps in making various proteins for blood clotting and building bones. It's found throughout the body including the liver, pancreas, bone, liver, heart, and brain. Its blood clotting action has the potential to counteract the effectiveness of Warfarin.
Since the effectiveness of Warfarin is affected by vitamin K, it's best to be cautious about diet while on the medication. In fact, it's best that you let your healthcare provider know any plans or changes in diet. The same thing goes if you're taking any supplements or herbal products that may contain vitamin K. More tips to remember when taking Warfarin at the end of this article.
For now, let's concentrate on foods low in Vitamin K. This is important so that you can adequately work on your meal plans that are both balanced and gentle enough to not interfere with Warfarin. It's also a great idea to know foods that are packed with vitamin K, that way you know which foods to avoid or to take with caution.
To get your meal planning going, here's the list of 18 types of foods low in Vitamin K. See which ones can you easily work into your diet to balance your daily vitamin K intake. Remember that you want to avoid any sudden dump of vitamin K in your system. Work on your meal plan in a way that foods containing vitamin K are spread out throughout the day.
Foods Low in Vitamin K
Bananas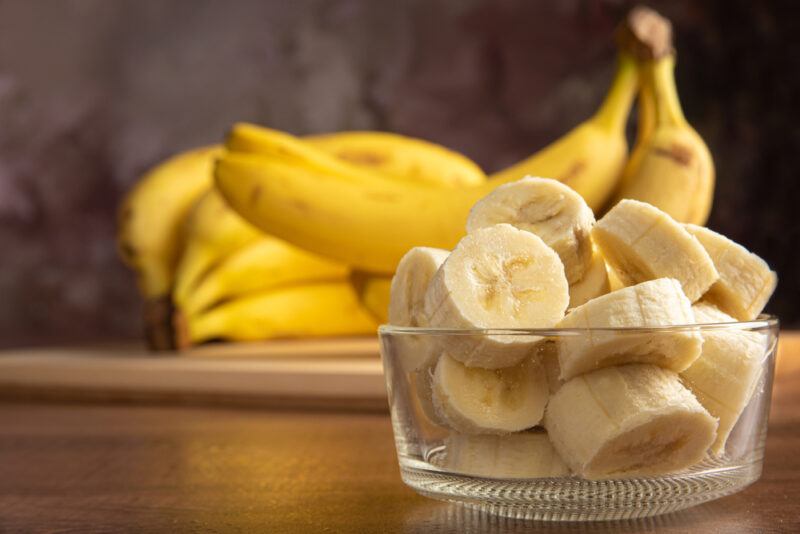 Bananas, particularly the yellow or ripe ones, are low in vitamin K. You can still eat the green ones – basically unripe yellow bananas that are almost always prepared by cooking, just be cautious because it contains much higher vitamin K than the yellow ones does.
Bananas are rich in potassium and are also a good source of fiber. It also contains folate, vitamin C, and vitamin B6. Its antioxidants contents include dopamine (this one doesn't cross the blood-brain barrier to affect mood, it only acts as antioxidants) and several antioxidant flavonoids, most notably the catechins.
Brown or white rice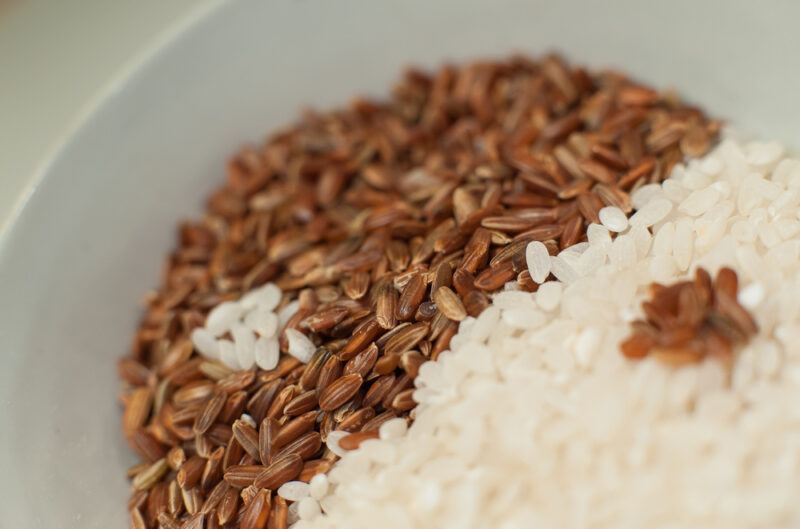 Rice is in the clear, be it brown or white. So, you can keep enjoying these grains. Brown rice is a whole grain with bran and germ still intact, white rice on the other hand is the refined grain with both of those removed.
The bran and germ in brown rice contain most of its vitamins and minerals. It also has a low glycemic index. So, between the two, brown rice is the healthier choice but both are good for a diet low in vitamin K.
Couscous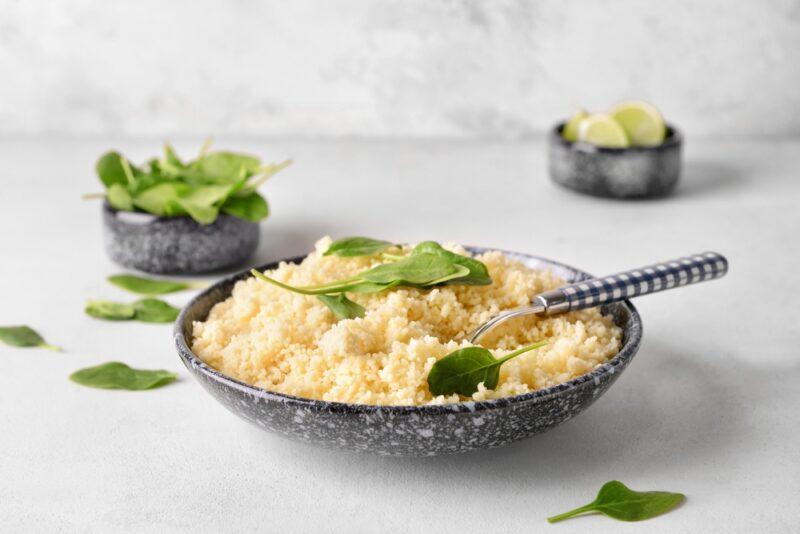 Couscous is a type of pasta that is made from semolina, a flour made from durum wheat. It's great for soaking up flavors in soups, stews, salads, or savory sauces. It's very versatile and can be eaten hot or cold.
Couscous aside from being gluten-free is also rich in antioxidants. It's one of the selenium-rich foods. It also contains calcium, iron, magnesium, zinc, B vitamins, and vitamin E.
Eggplants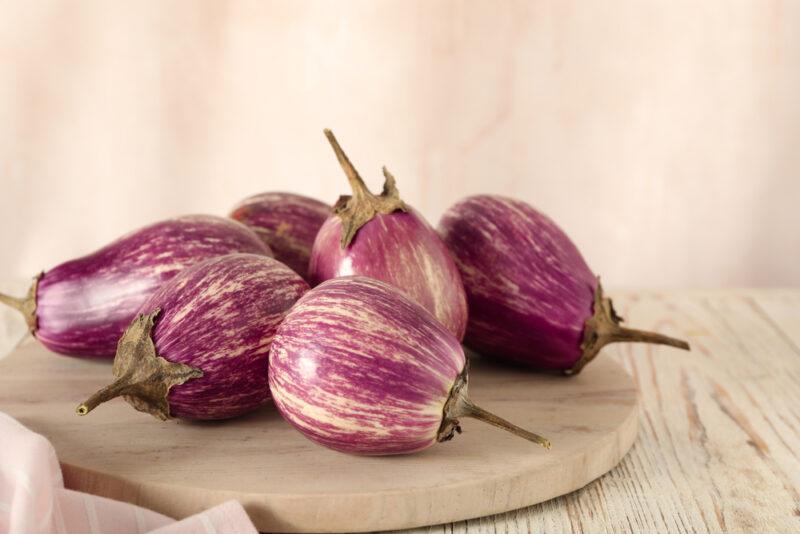 Eggplant has a tender, mild, and sweet taste with a slightly vegetal bitterness. It easily absorbs the flavor of the ingredients you cook it with. This makes them perfect for stews, soups, BBQs, and even salads!
Eggplants are a great source of vitamins C, K, and B6, thiamine, niacin, manganese, magnesium, phosphorus, fiber, copper, folic acid, and potassium.
Mixed nuts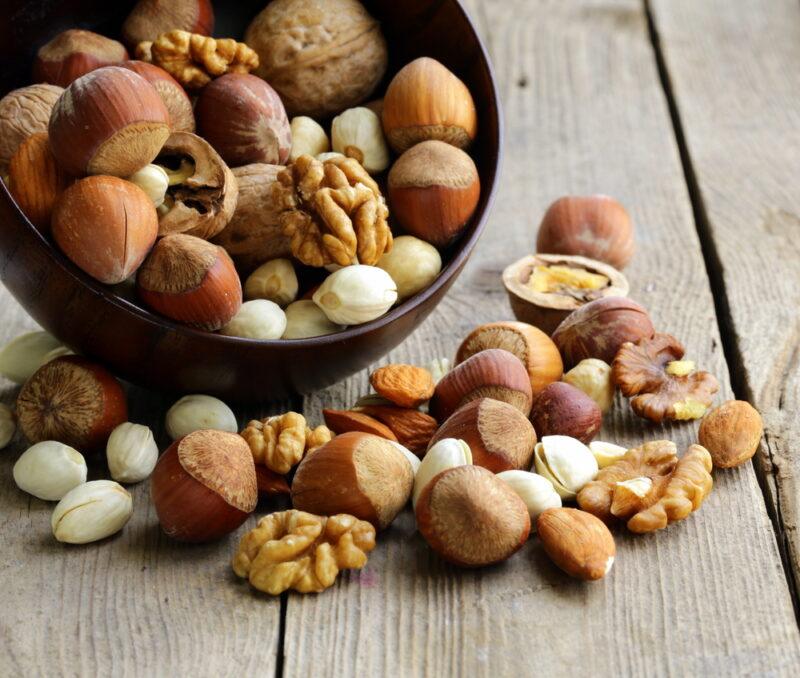 Most nuts are not important sources of vitamin K with the exception of pine nuts and cashew nuts. Keep enjoying dry roasted nuts – either as snacks or as ingredients to other dishes or baked products. For one, they're a great addition to your morning yogurt or oatmeal.
Most nuts contain fiber, unsaturated fats, omega 3 fatty acids, vitamin E, and L-arginine. Some nuts even have plant sterols which is a substance that helps in lowering cholesterol.
Nectarines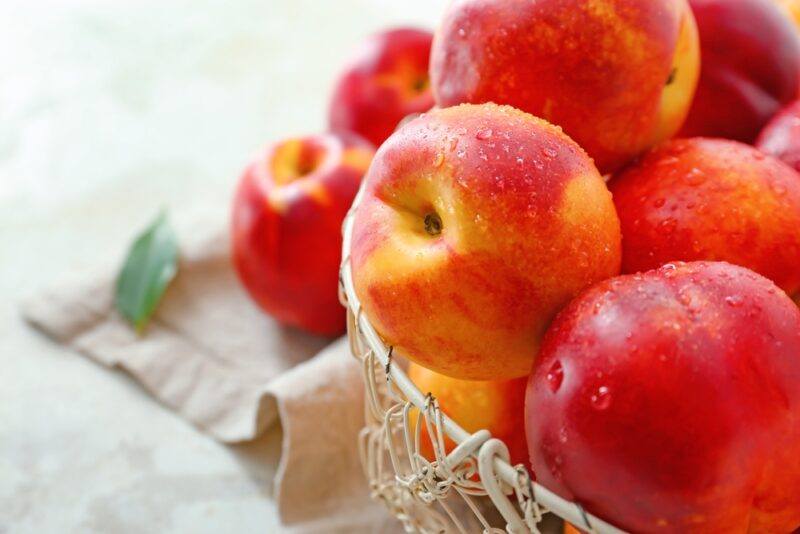 Nectarines are the smooth-skinned variety of peach that you can simply snack on as is. You can also add them in salads (green salads or fruit salads), smoothies, pies, salsas, or toppings for cereals.
Nectarines are packed with fiber and vitamins C and A. It also contains potassium, copper, niacin, and vitamin B3. Its antioxidants content helps in fighting oxidative stress.
Peanut butter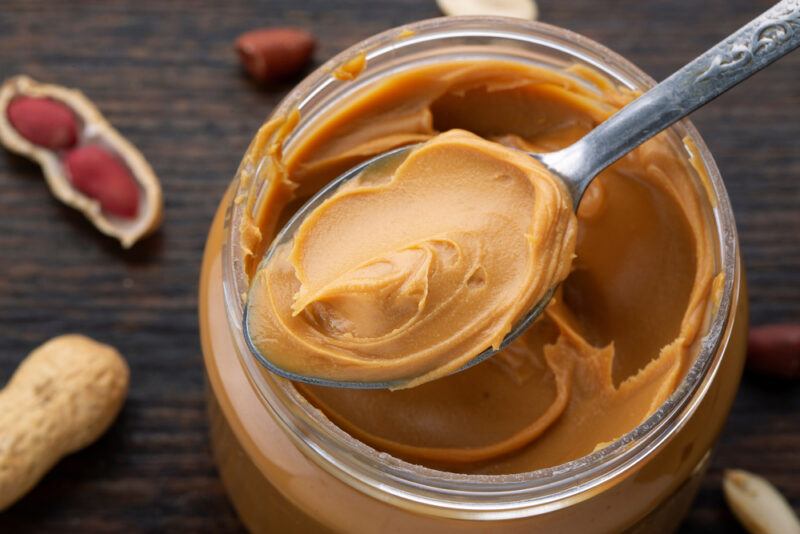 Yes, peanut butter is also in the clear. You can keep enjoying them because it's low in vitamin K. Perhaps spread them on freshly toasted wheat bread, add to smoothies to pump protein content, or make peanut sauces.
Peanut butter, aside from protein, also contains potassium, magnesium, phosphorus, niacin, vitamin B6, and zinc. But take note though, that peanut butter is also high in calories, saturated fats, and sodium.
Pineapple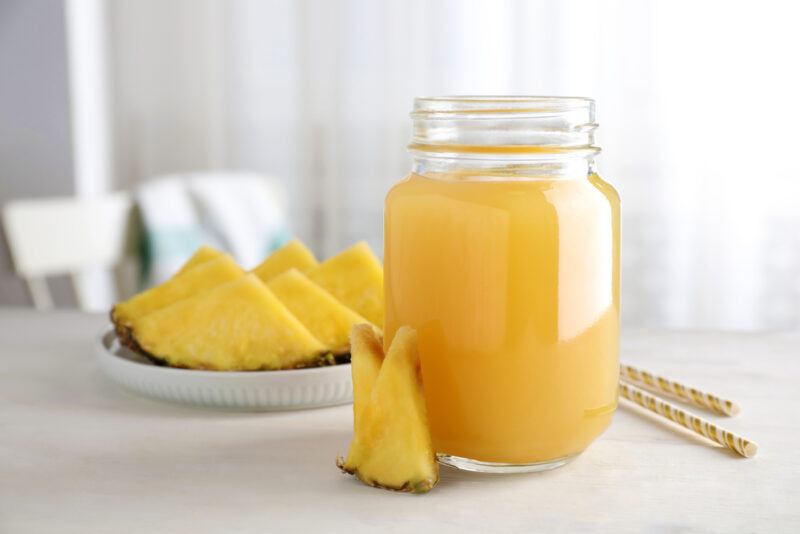 You can simply snack on pineapple or use it in your dishes, smoothies, or desserts, frankly, this tropical fruit is quite versatile. I mean have you tried grilling pineapple slices? You can also add them in salads, salsa, and yes, the controversial pizza topping!
Aside from being rich in vitamin C, you can also count on pineapple to supply you with manganese, vitamin B6, copper, thiamin, potassium, folate, magnesium, niacin, iron, and riboflavin.
Potatoes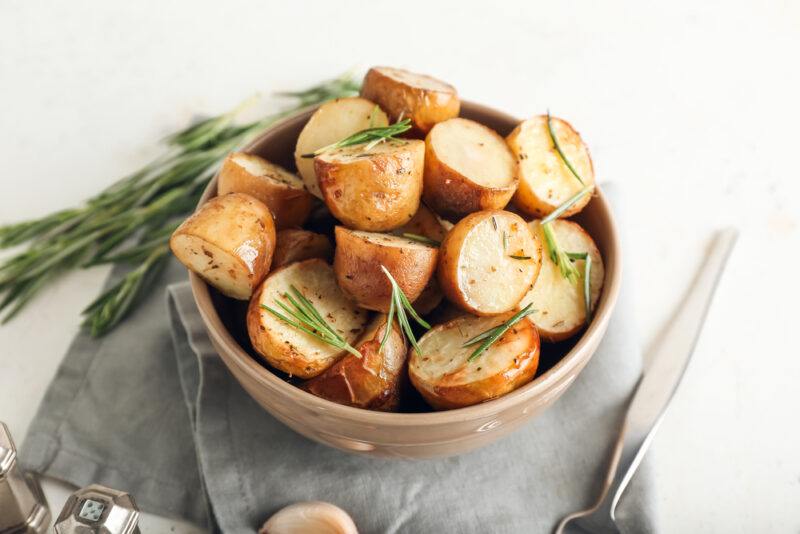 The best way to prepare potatoes is by baking or microwaving them which minimizes the loss of nutrients. You can also try steaming it. That said, there are a number of ways to enjoy potatoes. You can make a gratin with it, pies, salads, mashed, roasted, or even grilled.
Potatoes are actually a rich source of vitamin C with their skin on. It's a good source of vitamins B1, B3, and B6, potassium, phosphorus, and magnesium. It also contains folate, pantothenic acid, riboflavin, and iron.
Quinoa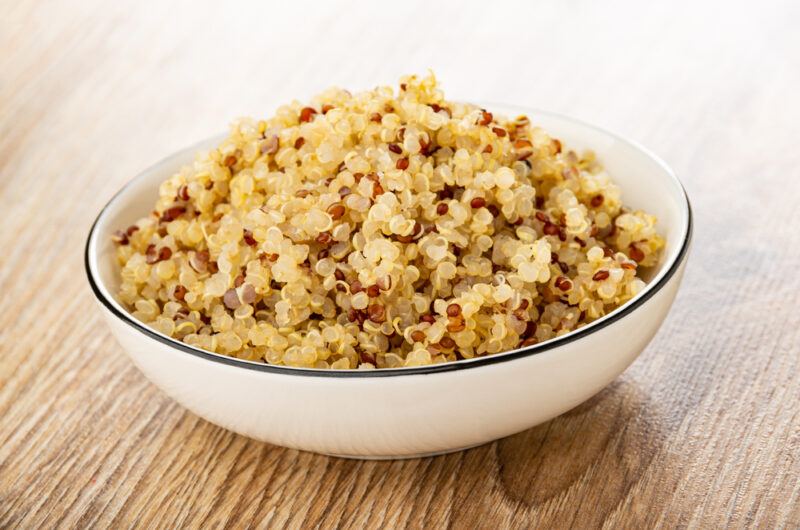 Aside from being gluten-free, quinoa is one of the few plant foods that contain all nine essential amino acids in sufficient amounts. Understandably, it's one of the world's healthiest foods.
On top of its high protein content, it's also high in fiber, magnesium, iron, B vitamins, potassium, phosphorus, calcium, and vitamin E. It also contains large amounts of flavonoids including quercetin and kaempferol.
Shiitake mushrooms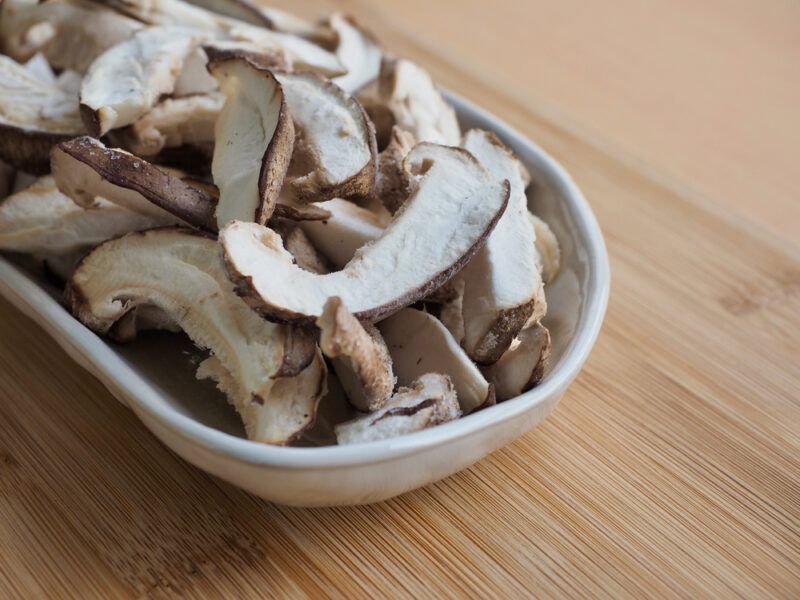 Shiitake mushrooms' rich and earthy flavor couple with a distinctive meaty taste, makes it a favorite meat substitute among vegans and vegetarian communities alike. Aside from using shiitake mushrooms in place of meat in dishes, you can also simple sautee them or stir-fry and simply add some spices or herbs
Shiitake mushroom has one of the highest amounts of natural copper which supports healthy blood vessels, bones, and immune systems. It's also high in selenium and contains eritadenine, beta-glucans, and polysaccharides.
Strawberries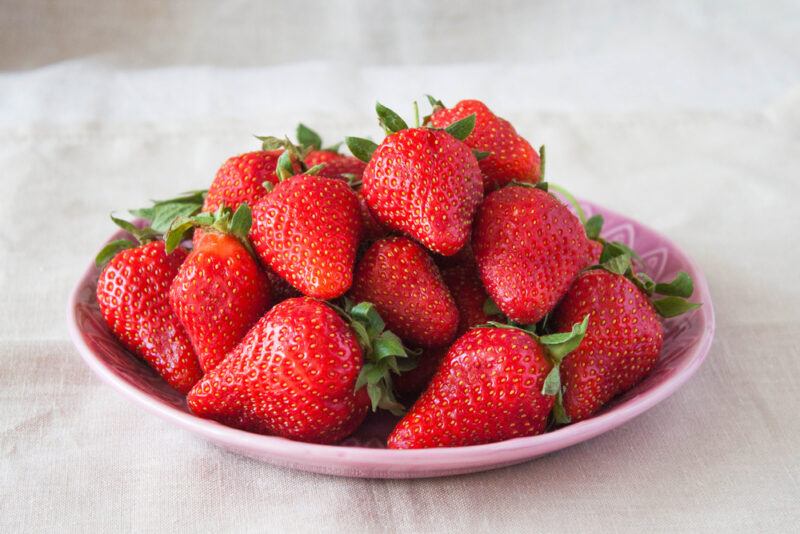 Fun fact, strawberry is not actually a berry. It is multiple fruits that consist of many tiny individual fruits that are embedded in a fleshy receptacle. Its fruity, sweet, and juicy taste with a little acidity, makes it perfect for snacking, or for making salads, smoothies, or toppings for yogurt, oatmeal, or pancakes.
Strawberries are particularly rich in antioxidants known as polyphenols. It's also a good source of fiber, manganese, potassium, and vitamin C.
Summer squash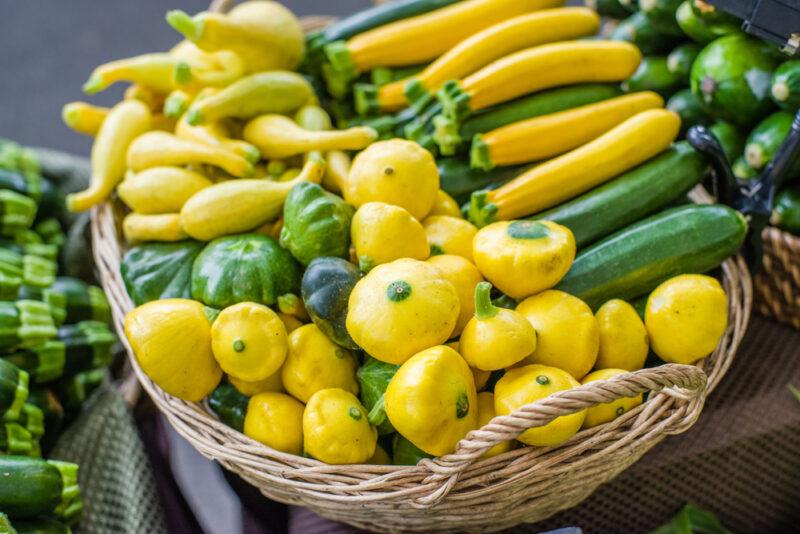 Summer squash refers to the variety of squash that is harvested when immature while the skin is still tender. It includes the zucchini, straightneck squash, crookneck squash, and tromboncino to name a few.
Summer squash is high in vitamins A, B6, and C, fiber, folate, magnesium, riboflavin, phosphorus, and potassium. It's also rich in manganese which helps in boosting bone strength and the body's ability to process fats and carbohydrates.
Sweet corn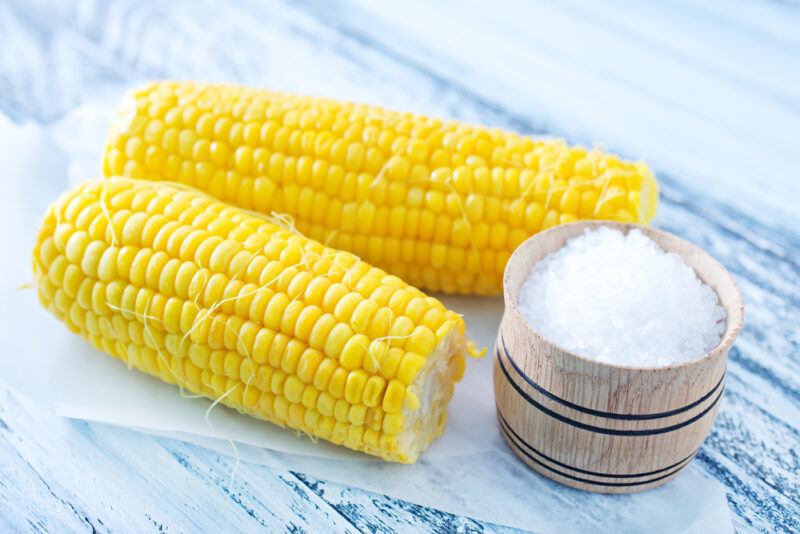 Sweet corn is actually one of the low glycemic foods, although it has a borderline low glycemic index of 55. It's great for snacking – simply steam, boil, or grill it, add some butter, a spritz of lime, and a sprinkling of salt and you're all set! Sweet corn is also a great addition or ingredient in salads, salsas, soups, or even in baked goods.
Sweet corn aside from dietary fiber is also rich in vitamins B1, B5, and C, phosphorus, manganese, and folate.
Tofu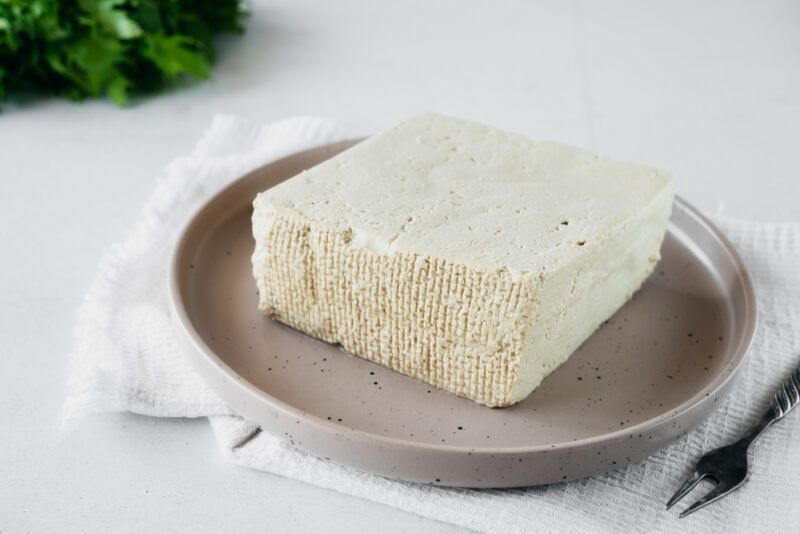 Tofu is actually made by coagulating soymilk to create curds which are then pressed and compacted. It actually tastes quite bland. The good thing about it is that it easily absorbs flavor so you can enjoy experimenting with different ingredients and flavors when preparing them. It is also gluten-free and low in calories.
Tofu on top of its protein content also has the essential amino acids. It also contains manganese, calcium, selenium, phosphorus, copper, iron, magnesium, and zinc.
Watermelon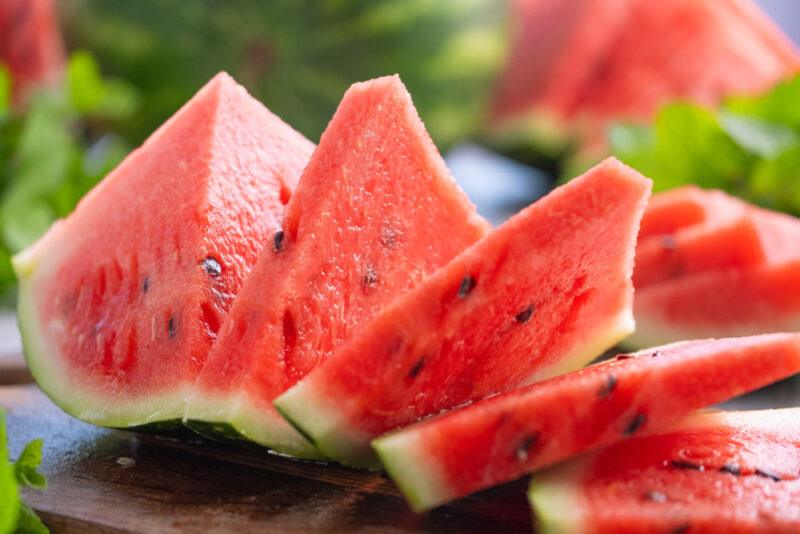 Watermelon is absolutely an iconic summer fruit. Its fresh, green, and fruity taste make rehydrating more fun and exciting. You can also make salad, smoothies, coolers, or popsicles with it. And also, have you tried cooking watermelon? You should. Try grilling it for starters.
Whole wheat bread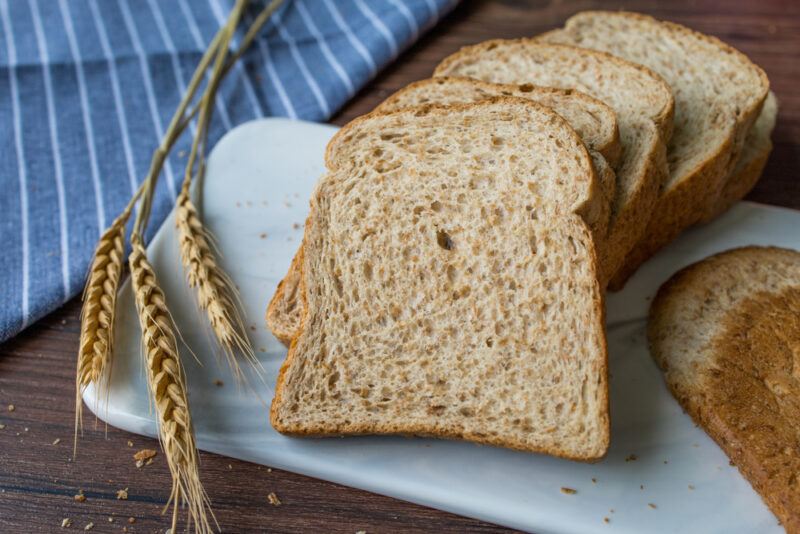 What makes whole wheat bread healthier than refined grain bread is the fact that it's made from flour that contains both the bran and germ – which packs the most nutrients. This includes fiber, B vitamins, folate, iron, potassium, and magnesium.
Whole wheat bread is loaded with complex carbohydrates which keeps you fuller longer. It's also high in plant-based protein. Its vitamins and minerals content varies depending on the enrichment or fortification made by manufacturers.
Things to Remember When Taking Warfarin
Now that you have an idea of the types of foods low in vitamin K, it's also important to take note that you should keep a steady amount of daily vitamin K intake. Even if your diet consisted of foods low in vitamin K, if you're taking them in large amounts then it can easily add up. Keep in mind that having a more consistent dose of vitamin K intake will further help the effectiveness of Warfarin.
Here are a few more notes to remember when taking this medication.
Supplements or herbal products
Consult with your doctor before you start taking any supplements or herbal products that may contain vitamin K. This could add up to the vitamin K you're getting from food. This is also why it's important that your doctor know what your diet looks like to better assess if you really need such supplements or multivitamins.
Regularly check your PT/INR levels
Blood tests measure your Prothrombin Time (PT) and International Normalized Ratio (INR) values. You want to keep an eye on your INR and ensure to keep it at a safe range. It should be between 2.0 to 3.0 INR levels. Above 4.9 is considered a critical value and increases the risk of bleeding.
Consistency in taking your Warfarin prescription
It's important that you take the same amount of Warfarin at the same time each day as prescribed by your doctor. This will help health professionals in determining if you need to up or lower your dose based on your routine blood test results.
Wear medical identification
It's important that you let your condition be known if you're getting medical or dental care. Remember that there are certain procedures and surgeries that cannot be done on someone who is on Warfarin. It's important to carry a patient identification card or wear a medical alert bracelet or necklace at all times.
Know when to call your health care provider
Be watchful of any signs of bleeding and be quick to call 911 or your health care provider when you experience: severe headache, confusion, weakness or numbness, coughing up large amounts of bright red blood, vomiting blood, bleeding uncontrollably, presence of bright red blood in stool, or experiences fall or injury to the head.