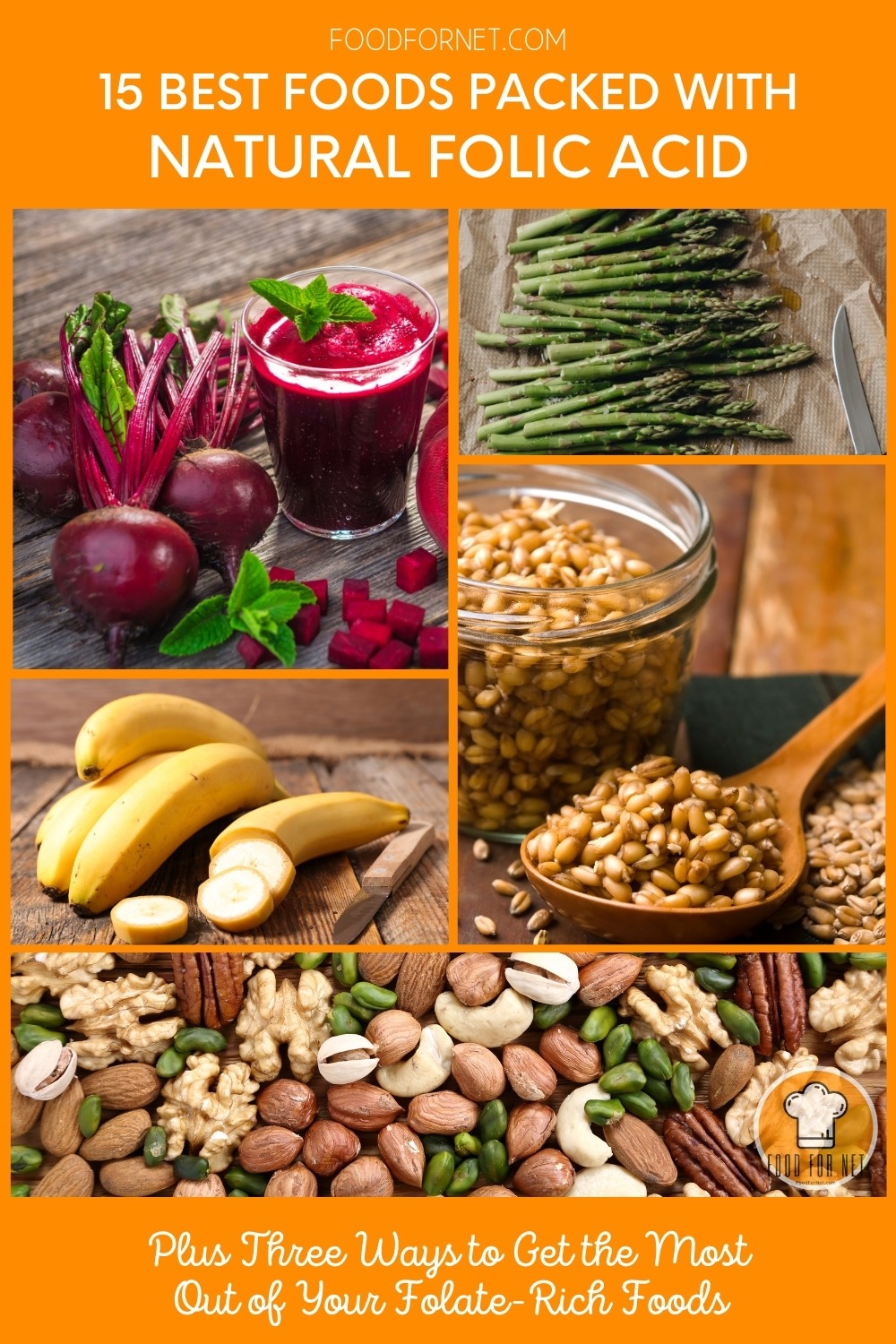 Folic acid is the synthetic form of a water-soluble B vitamin called folate. Sometimes folate is referred to as vitamin B9. This is an essential compound that we humans can't make in our bodies—we must obtain it from food, whether that food is fortified with folic acid or contains folate naturally.
The best foods for folic acid are mostly plant-based, with a few animal proteins providing variety. These foods are highly nutritious and come as packages of nutrients, including other vitamins and minerals, phytonutrients, and macronutrients such as proteins and healthy fats.
The recommended daily value for folate is 400 micrograms for adults. Women who are pregnant or considering getting pregnant should get up to 1,000 micrograms per day because folate plays an important part in the development of growing fetuses and babies. In fact, folate is needed during every period of fast growth, from birth through adolescence and beyond.
Folate is also needed to make red and white blood cells, produce DNA and RNA, and convert carbohydrates into energy.
Folate-Rich Foods For The Best Body Growth
Legumes
Kale
Citrus Fruit
Asparagus
Papaya
Eggs
Broccoli
Bananas
Wheat Germ
Spinach
Beets
Brussel Sprouts
Nuts
Avocado
Beef Liver
Legumes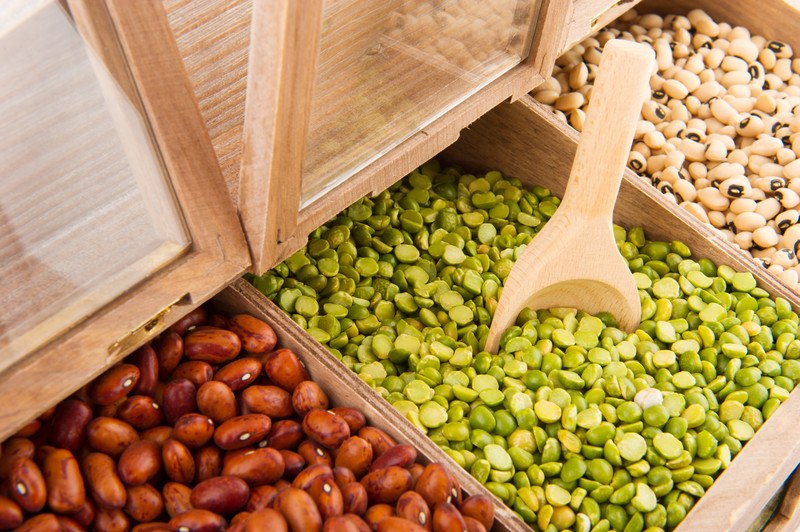 Legumes are plants that produce pods with seeds inside. There are many types of legumes – they include a variety of beans, lentils, peas, chickpeas, soybeans, and peanuts. These foods are high in protein, fiber, and B vitamins—including folate, the natural form of folic acid.
The exact amount of folate varies from legume to legume. The more processed the food is, the less folate it can provide. For example, refried beans only contain 28 micrograms of folate per serving, while cooked lentils contain around 358 micrograms per serving. Lentils are one of the most folate-rich foods available. Black beans, pinto beans, and garbanzo beans are also packed with folate.
Kale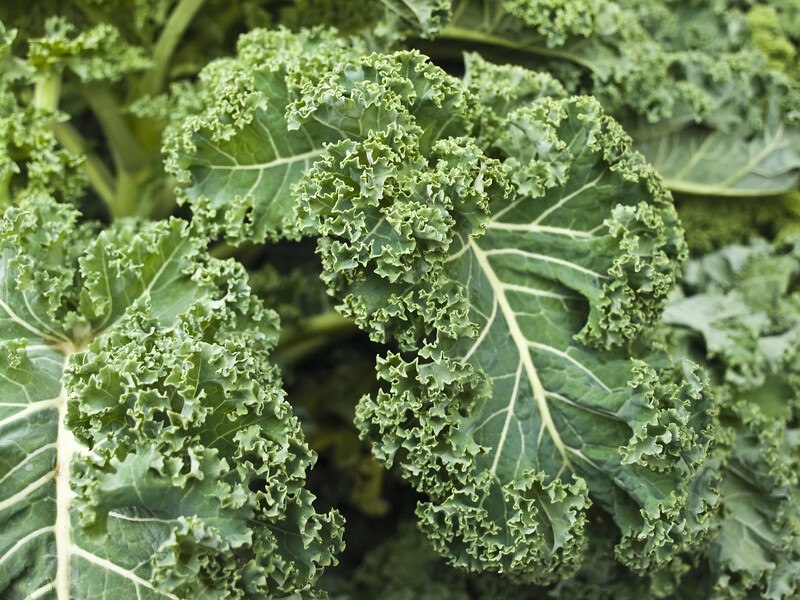 Kale is a green leafy cruciferous vegetable. This food contains high levels of vitamins A, C, E, and K. This combination is thought to be good for building collagen and rejuvenating the skin. Kale is also a great source of folate, even beating out lentils with 400 micrograms of folate in a one-cup serving.
Many of the other cruciferous vegetables are high in folate, too. These foods include bok choy, cabbage, mustard greens, and arugula. Besides folate, these vegetables contain phytonutrients and a compound called sulforaphane, which helps lower blood sugar and prevents cancer.
Citrus Fruit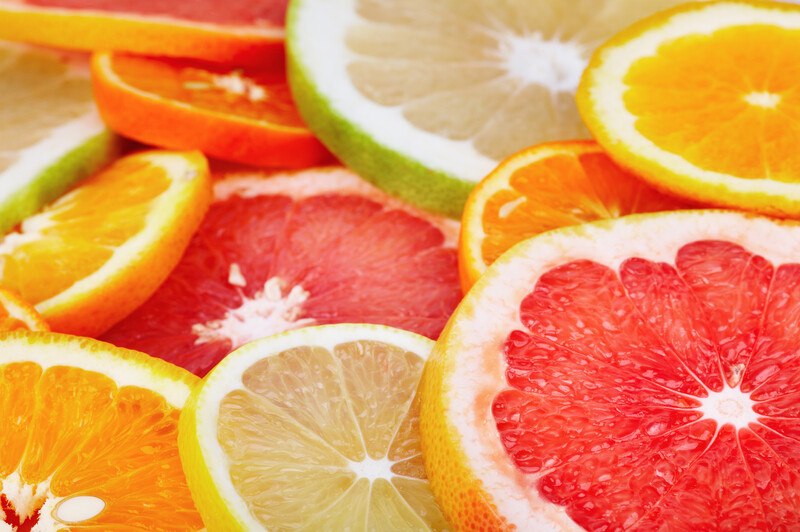 Citrus fruits include oranges, lemons, limes, grapefruit, tangelos, pomelos, and other fruits from the plant family Rutaceae – there is even the unusual and exotic citrus fruit variety. These foods are well known for their high levels of vitamin C and flavonoids, but they're also good sources of folate, too.
One glass of orange juice can contain around 50 micrograms of folate. That's around 10 percent of the recommended daily intake. As with legumes, the folate content varies between the types of fruit. For example, lemons contain more folate (vitamin B9), vitamin C, vitamin B1, and vitamin B6, while limes contain more vitamin A, E, B3, and B5.
Asparagus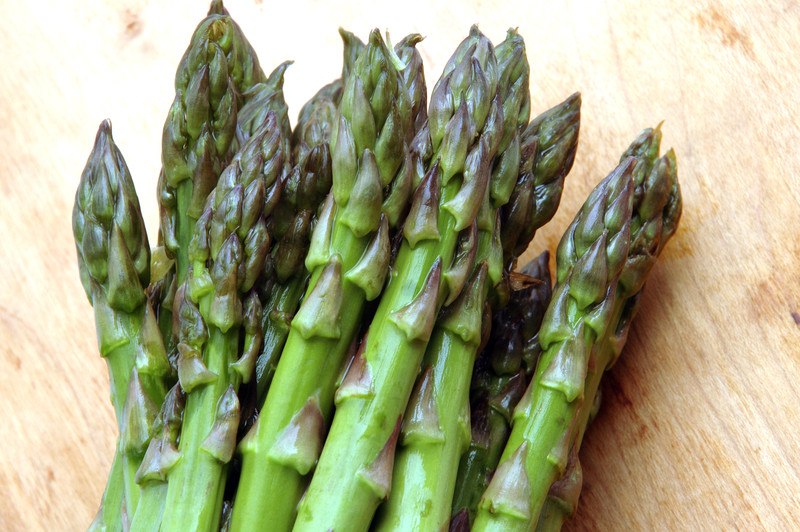 Asparagus is a green leafy vegetable whose shoots are eaten in the springtime. It's sometimes also called sparrow grass. This vegetable can be grilled, steamed, or roasted. It's a low-calorie food that's high in fiber and vitamins A, K, and C.
Asparagus is considered to be a good food to eat during pregnancy, and that could be due to its relatively high levels of folate. Four spears of asparagus contain 85 micrograms of folate. Asparagus also helps cleanse the liver and kidneys.
Papaya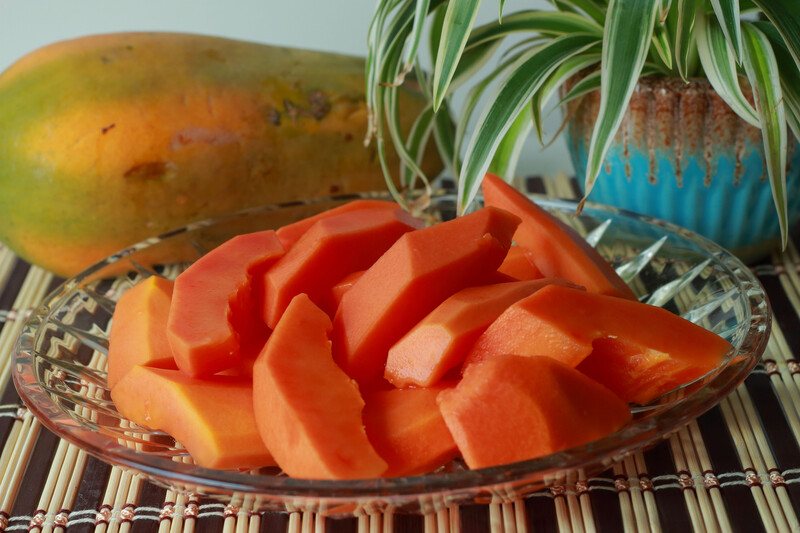 Papaya, also known as Papaw, is a fruit native to Central America and southern Mexico. It has a greenish rind with orange flesh and several dark seeds in its core.
A one-cup serving of raw papaya contains around 53 micrograms of folate, which is similar to the amount of folate found in orange juice. Papaya is also high in vitamin C, potassium, and antioxidants. This food is also known to lower cholesterol and help prevent heart diseases, and it's great for cleansing the digestive system.
Eggs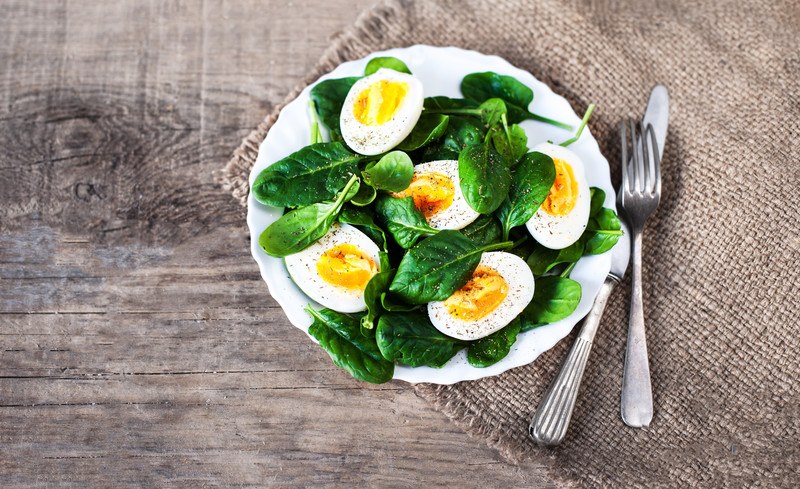 Eggs are well known for being high in protein, moderate in fat, and low in carbohydrates. This makes them an excellent choice for a variety of diet plans. Surprisingly, they're also high in folate. One egg contains around 6% of the daily recommended value or 22 micrograms of folate. And although it does contain high cholesterol, that doesn't have a strong impact on our blood cholesterol levels making eggs basically good for us.
People who are interested in getting more folate in their diet might consider breakfasts consisting of eggs, orange juice, and fresh papaya fruit. Eggs can also add a folate boost as toppers for salads made from green leafy vegetables like spinach or kale.
Broccoli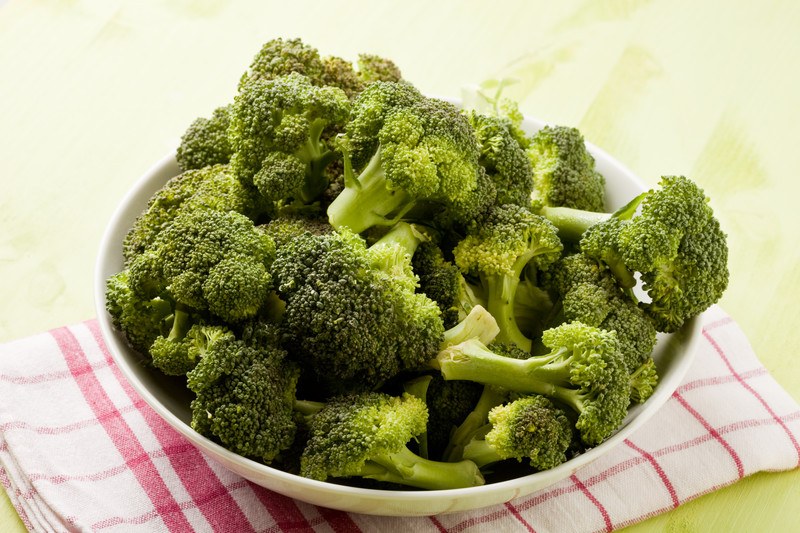 Like kale, broccoli is a cruciferous food that's high in sulforaphane and other phytonutrients. One cup of raw broccoli contains around 57 micrograms of folate.
It's surprising to note that cooked broccoli has more folate than raw broccoli. A half-cup serving of cooked broccoli contains around 87 micrograms of folate. Broccoli also contains high levels of manganese and vitamins A, K, and C.
There are several easy ways to incorporate broccoli into an eating plan. Raw broccoli florets can be packed in lunches. Steamed broccoli makes a great side dish, and it can also be used in soups, stews, and casseroles.
Bananas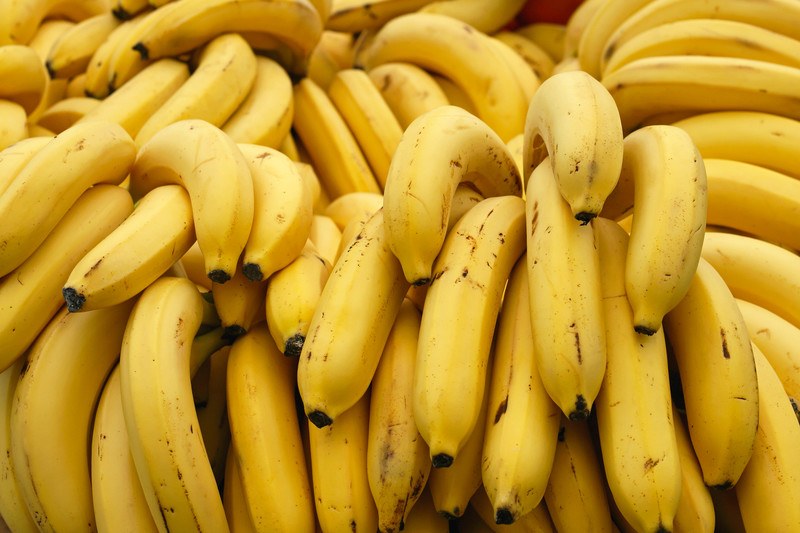 Bananas are known for being high in potassium, but they're also a folate-rich food. A medium banana contains around 23.6 micrograms of folate. This is about 6 percent of the recommended daily value. Bananas are also high in manganese and vitamin B6.
Bananas are easy to add to smoothies and delicious in fruit salads. They also make easy take-along food for lunches, and they can be dehydrated for snacks that you can keep in your pantry. If you're carb conscious, you can also try these delicious keto banana bread recipes.
Wheat Germ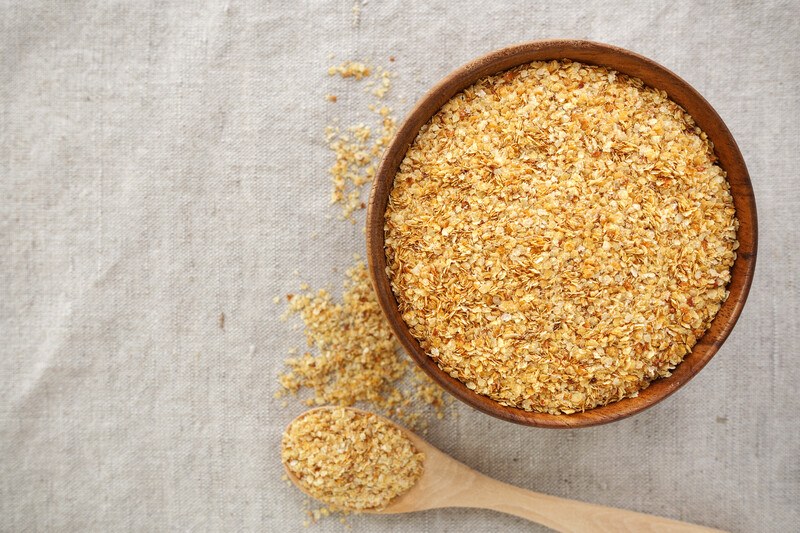 Wheat germ is the part of the wheat kernel that new wheat plants sprout from. It's a relatively tiny part of the seed, but it's full of nutrients. Besides folate, wheat germ includes magnesium, phosphorus, zinc, and thiamin.
One cup of wheat germ contains 81 percent of the recommended daily value. That's around 323 micrograms of folate, which is similar to the amounts found in kale and lentils.
Wheat germ can be taken as a supplement to other foods, sprinkled over the top of casseroles, mixed in smoothies, or eaten as a hot cereal for breakfast.
Spinach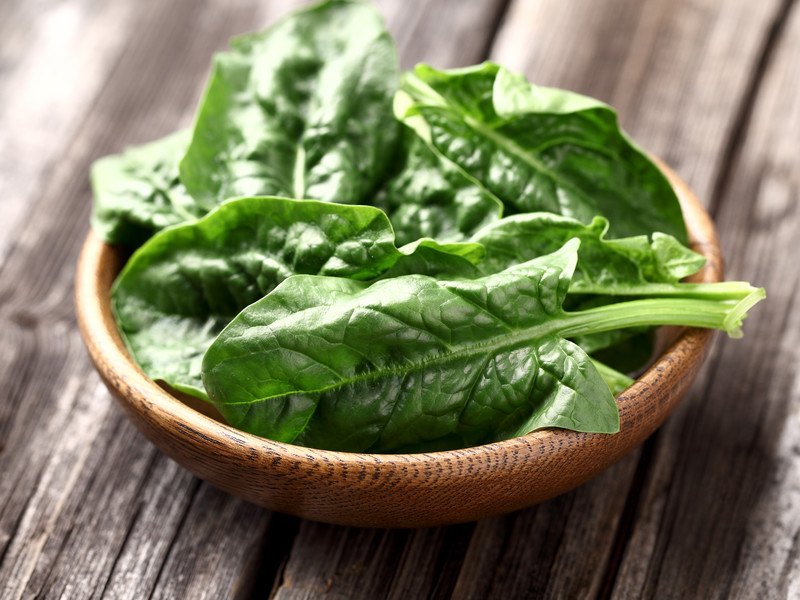 Like kale and other leafy green vegetables, spinach is well known as a good source of folate. In fact, it's listed as one of the best foods for folate. One cup of spinach contains about 52 micrograms of folate or around 15 percent of the daily value.
Spinach is also high in magnesium, potassium, and vitamin A. Along with other green, leafy vegetables, it's been listed as a superfood on the Harvard blog. Spinach makes an easy replacement for lettuce on sandwiches or in salads. It can also be used in soups, mixed into egg dishes, and blended into smoothies.
Beets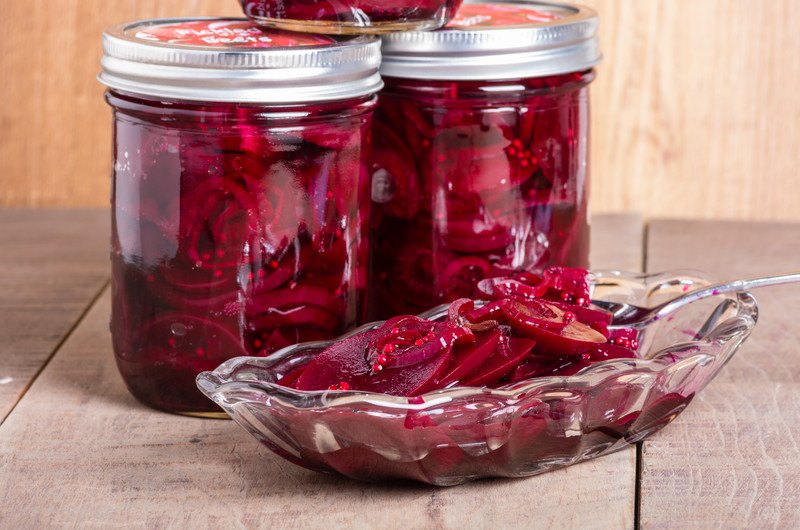 Beets are the roots of the beet plant. These roots are high in nitrates, which are associated with much healthy blood flow and lowering blood pressure. Beets also have a lot of fiber, and they contain several minerals, including potassium, iron, and manganese, as well as vitamin C.
As far as folate goes, one cup of beets has 148 micrograms, which is around 37 percent of the recommended daily value.
Beets are often boiled or pickled and served as a side dish. Raw beets are also sometimes mixed into salads, and Borscht is a famous soup made from beets.
Brussels Sprouts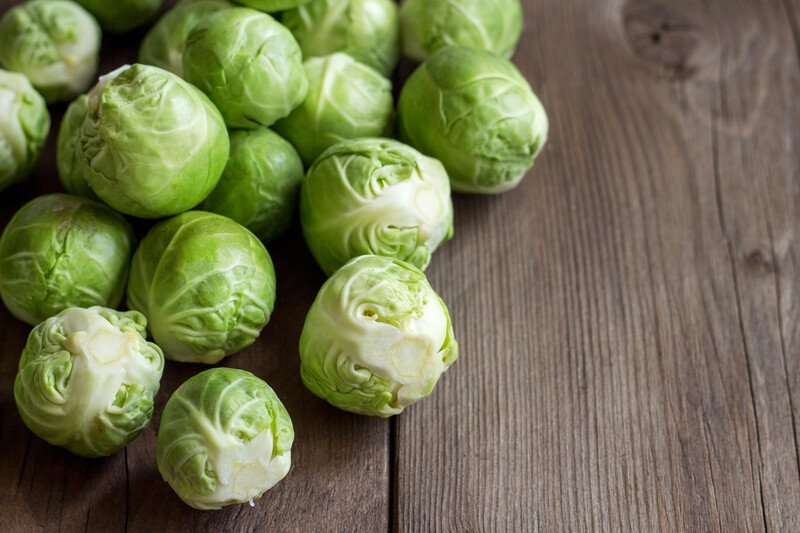 Brussels sprouts are small, cabbage-like cruciferous vegetables that grow along the stems of the brussels sprout plant. They're deliciously boiled, roasted, or sauteed, and they're often served as a vegetable side dish.
Like other cruciferous vegetables, brussels sprouts contain the compound sulforaphane. This compound helps lower blood sugar levels, and it helps fight cancer, as well. Brussels sprouts are also high in folate. One half-cup serving of cooked brussels sprouts has around 47 micrograms of folate. That's around 12% of the recommended daily value.
Nuts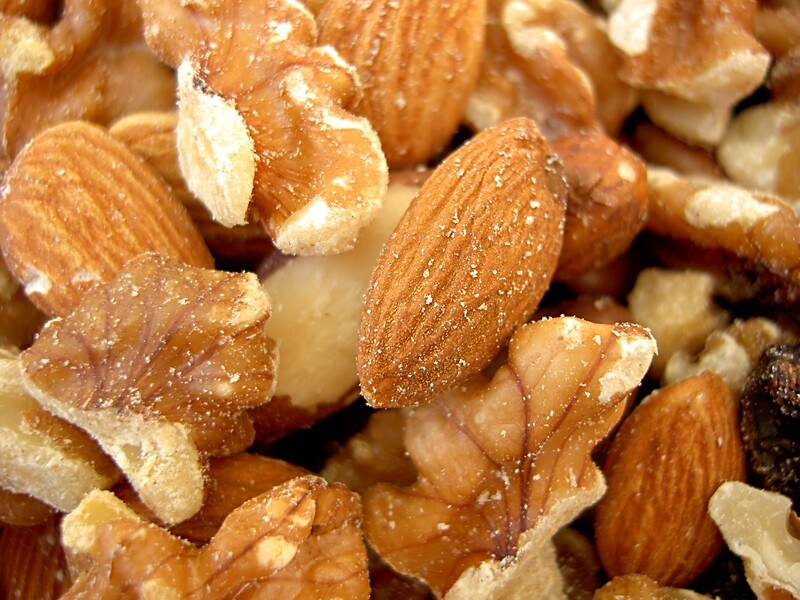 Nuts make great snacks, partly because they're delicious, but also because they're nutritious. Most nuts are high in healthy fats, fiber, and protein, with only moderate levels of carbohydrates. They contain minerals like manganese and vitamins like vitamin E, too.
The amount of folate varies from nut to nut, but most nuts contain decently high levels of folate. An ounce of walnuts has around 28 micrograms of folate, and an ounce of almonds is similar. Cashews, on the other hand, only contain about 7 micrograms of folate per ounce.
Many other seeds are also high in folate. These include sunflower seeds, pumpkin seeds, peanuts, and flax seeds.
Avocado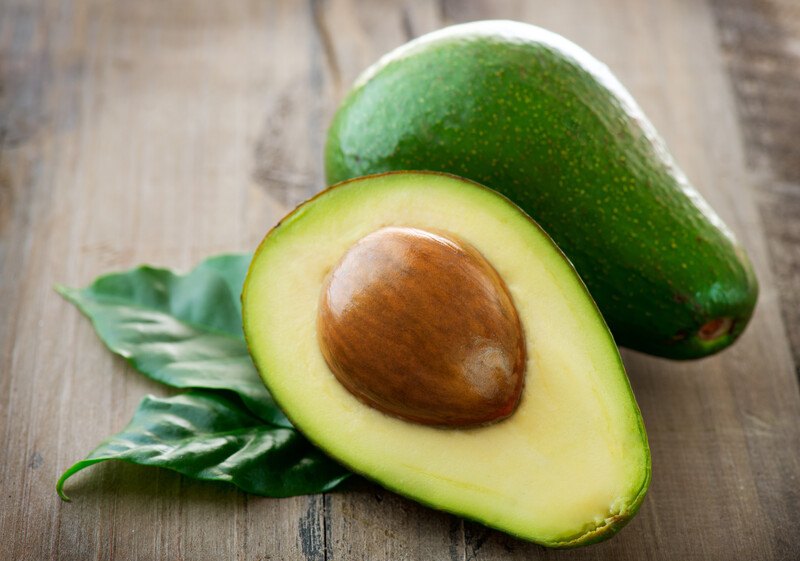 One cup of fresh avocado contains about 90 micrograms of folate. Avocados are also known for their high fiber and high levels of healthy fats. These foods also known as Alligator Pear, have more potassium in them than bananas do. They're rich in vitamins C, E, K, and several B vitamins beyond folate.
As an overall health food, avocados are great for the heart, preventing osteoporosis, keeping the eyes healthy, protecting against cancer, preventing depression, and detoxifying the body. Avocados have also been shown to have some anti-microbial actions, which can help keep people from getting sick.
Beef Liver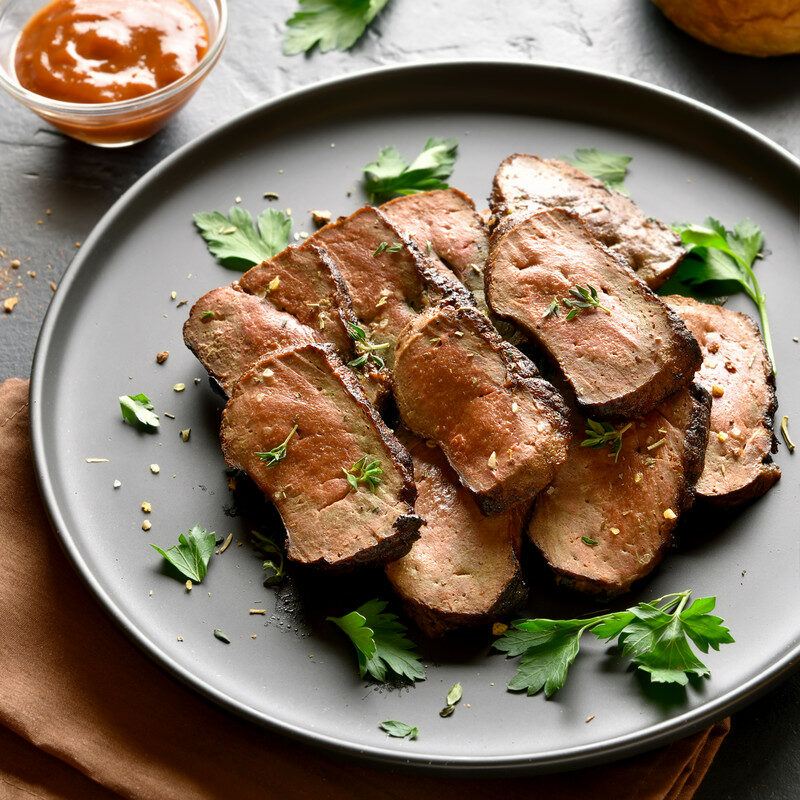 Like green leafy vegetables, beef liver is listed as one of the best foods for folic acid. Three ounces of beef liver contains 215 micrograms of folate, which is around 54 percent of the recommended daily value.
Besides folate, beef liver contains more than 100 percent of the recommended daily value for iron, copper, vitamin A, and vitamin B12.
Some people won't consume beef liver as readily as they will spinach, lentils, or papaya—but with the right recipe, it can be a delicious main course.
Getting The Most Out Of Your Folate-Rich Foods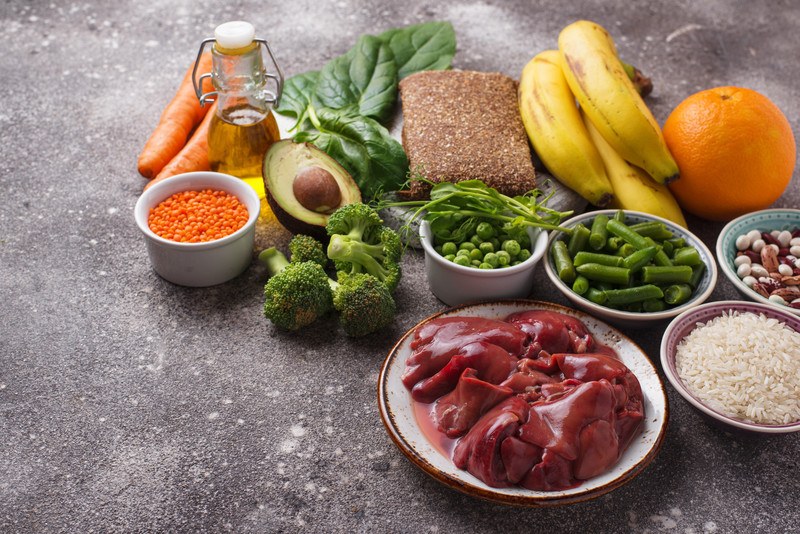 Now that you know about some of the best foods for folic acid, we can discuss how to get the most out of your folate-rich food choices. You may have noticed that many of these foods already come packaged with other vitamins and minerals.
That's not by accident. Folic acid works well with other nutrients, such as vitamin B12 and vitamin C, to build health. In fact, vitamin C increases the bioavailability of folic acid in foods. It makes sense that combining some of these foods will allow you to absorb and use more of the folate in them.
Here are three ideas that you can try for upping your folate intake and absorbing as much of it as possible.
IDEA ONE: Try a tropical chicken salad with shredded chicken as a topper and spinach or kale as a base. Mandarin orange segments, papaya chunks, and banana slices can be added on the top for an interesting sweet-and-savory lunch.
IDEA TWO: You might try to squeeze as much potassium as you can into your breakfast. One idea is to scramble eggs with a handful of spinach and then top it with avocado slices, with steamed asparagus as a side. You could round the meal off with a glass of orange juice.
IDEA THREE: A Lemon Berry Kale Smoothie could combine the vitamin and folate contents of both lemons and kale. You could add berries and chia seeds for even more antioxidants and flavor.