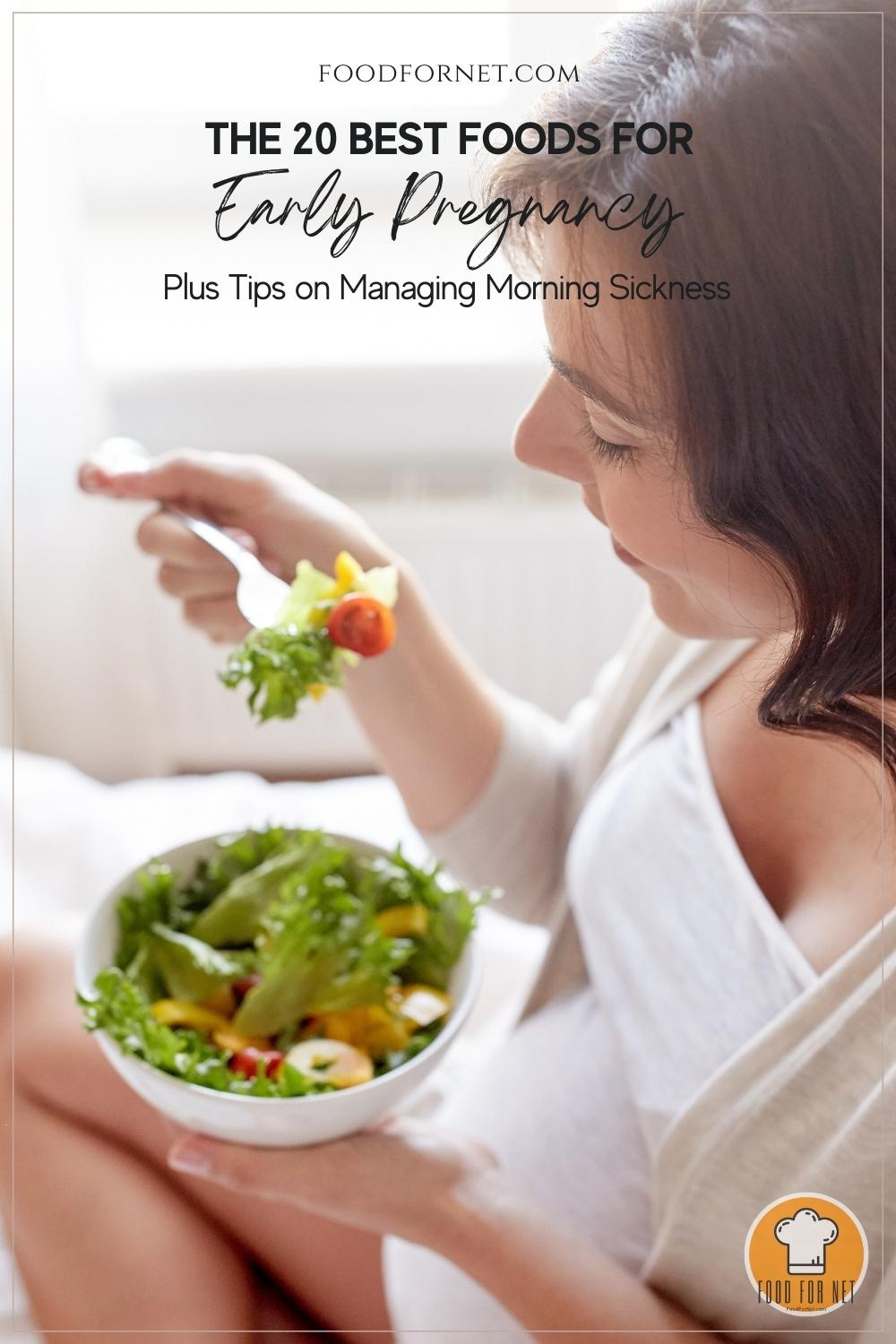 A balanced diet is even more particularly important when you're pregnant – I mean you're literally growing a human inside your body! So yes, balanced nutrition should be the goal here. And no, you don't exactly have to eat for two now. And you don't have to worry about giving up the foods that you love either. The goal is to simply rework your diet plans to include the best foods for early pregnancy, and you can eat mostly whatever you want outside of that.
Early pregnancy pretty much covers the first 13 weeks of your 9-month journey. During this phase, your body is undergoing physical changes like a surge in pregnancy hormones. These may result in signs and symptoms that may include morning sickness or nausea, exhaustion or fatigue, tender or swollen breasts, increased urination, bloating, mood swings, or food aversion. That said, it's even more important to eat the best foods for early pregnancy not just to help the development of the baby but to ease some of the symptoms as well.
It is particularly vital to include foods that are rich in folate, calcium, iron, and omega 3 fatty acids to aid the baby's brain and spinal cord development. Folic acid in particular helps in preventing major birth defects. Choline and vitamin B12 on the other hand help in the development of the baby's nervous system. Protein will boost the development of the mother and child's muscles, while potassium will help regulate fluid balance and blood pressure.
Here's a list of the best foods for early pregnancy that you can seamlessly incorporate into a diet plan to ensure both the mother and baby are getting their nutritional requirement. Check out some tips too at the end of the article on how to deal with morning sickness.
Best Foods for Early Pregnancy
Cereal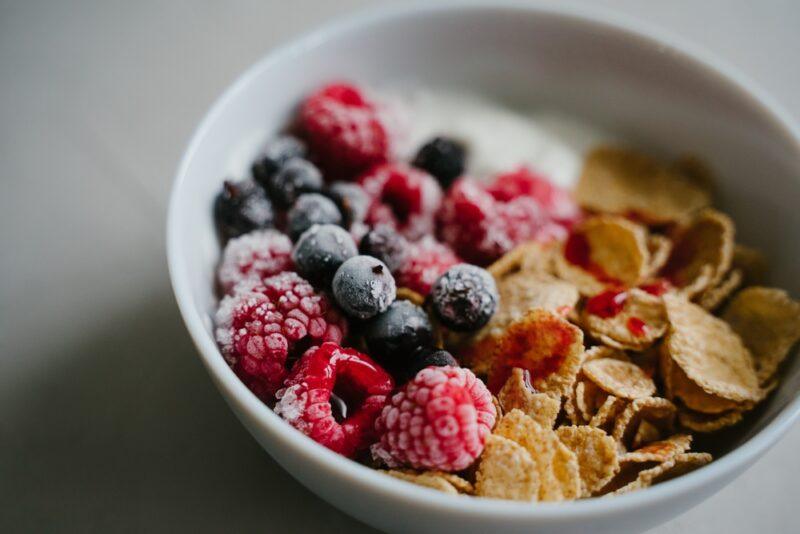 Cereals especially those with extra fiber are good for pregnant women. This food can stay a part of a healthy breakfast for expecting mothers – say with some milk, yogurt, bananas, or berries.
It's packed not just with fiber but with folic acid which is again important in reducing the risk of birth defects. Its fiber content will also help in reducing constipation and aiding digestion.
Asparagus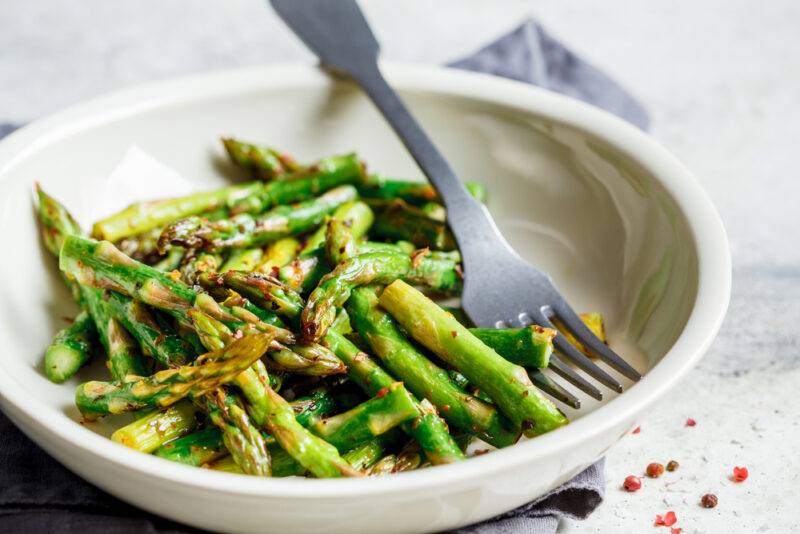 Asparagus, whether it's sauteed, roasted, or simply boiled is a great source of folic acid. It's safe to eat when pregnant and even when lactating. Make use of herbs and spices to season this veggie rather than salt or other artificial seasonings.
In addition to folate content, asparagus is also rich in fiber and vitamin K. It also contains calcium which helps in boosting the baby's bones' health and in keeping them strong.
Beans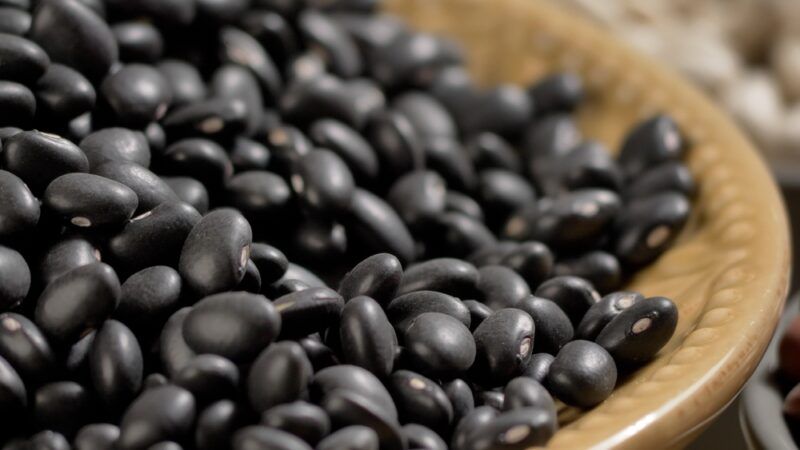 Beans, such as pinto beans, black beans, black-eyed peas, soybeans, white beans, or other types of beans, are not only safe to enjoy by pregnant women but are actually quite nutritious, too. So, salads, soups, chilis, and hummus are definite yes-ses to their diet.
Beans are not only rich in folate but they also contain B vitamins which are particularly important in producing red blood cells and in supporting the baby's nervous system development.
Spinach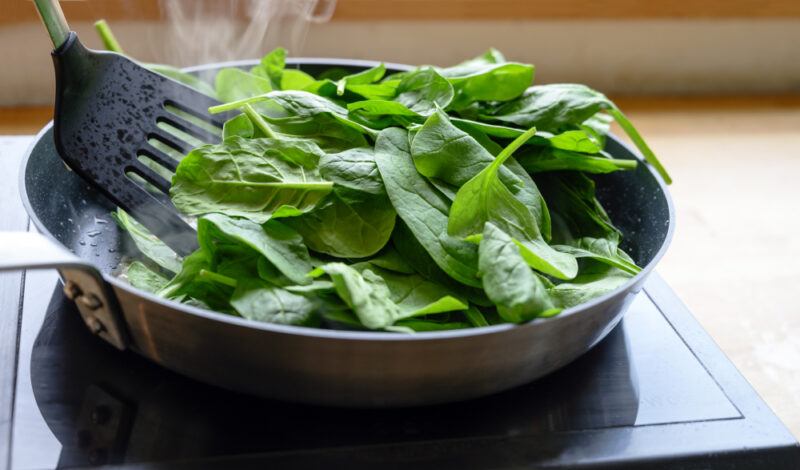 Spinach is another vegetable that is absolutely great for expecting mothers. They can keep enjoying it – in smoothies, sautees, salads, or juice to boost their iron, calcium, and folic acid intake.
Its folate content will not only boost a healthy baby's development but prevent serious birth defects as well that involve the spine and brain. And spinach also contains insoluble fibers which can prevent or alleviate constipation.
Oranges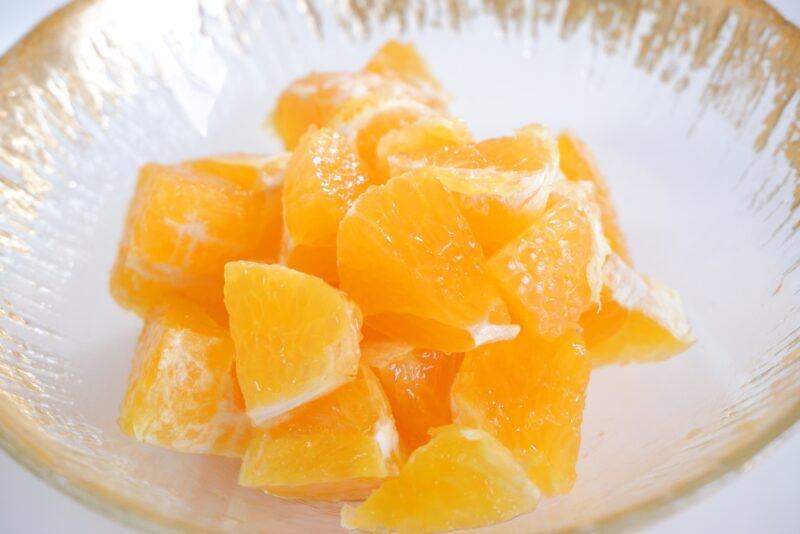 Although oranges are particularly known for their vitamin C content (which is also important for pregnant women), it's also a great source of folate. Not only will it keep you hydrated but oranges are good and delicious snack ideas, too.
Its vitamin C content will not only boost the immune system but will also facilitate better iron absorption. And since orange can aid digestion because of its fiber content, it can also help in preventing morning sickness.
Peanuts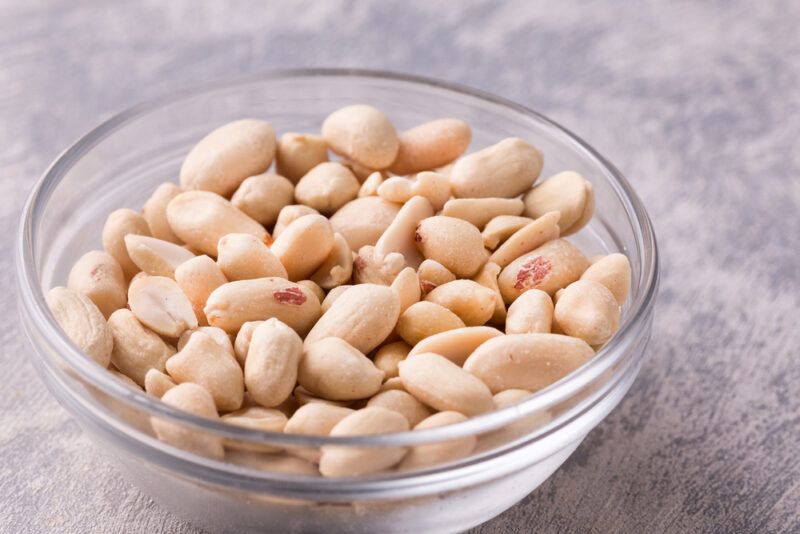 Peanut is another great food to add to a pregnant-friendly diet. It's a good source of folate so unless the mom-to-be has a peanut allergy or is specifically advised by doctors, it should be okay to eat. It's great for snacking or for adding to salads, sauteed veggies, smoothies, sauces, or dips.
Peanuts, aside from folate, also contain protein, fiber, healthy fats, and other B vitamins. It also doesn't hurt that peanuts have a low GI value, only 13. It doesn't only help in controlling blood sugar but it may also help in lessening the insulin spike caused by other higher GI foods.
Cheese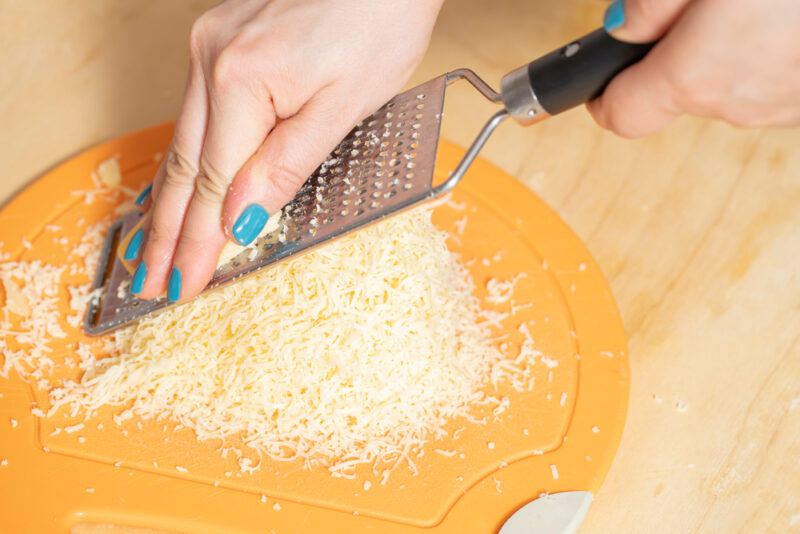 Cheese, particularly pasteurized cheese, cheddar, cream cheese, parmesan, or other hard cheeses (with less moisture content than soft cheeses) are generally safe to eat even while pregnant. You should be careful with cheese made from unpasteurized milk to avoid any risk of contracting bacteria.
Cheese is particularly rich in calcium, protein, and other vitamins and minerals. It should be eaten in moderation though, as it may also contain a high concentration of fat and salt.
Yogurt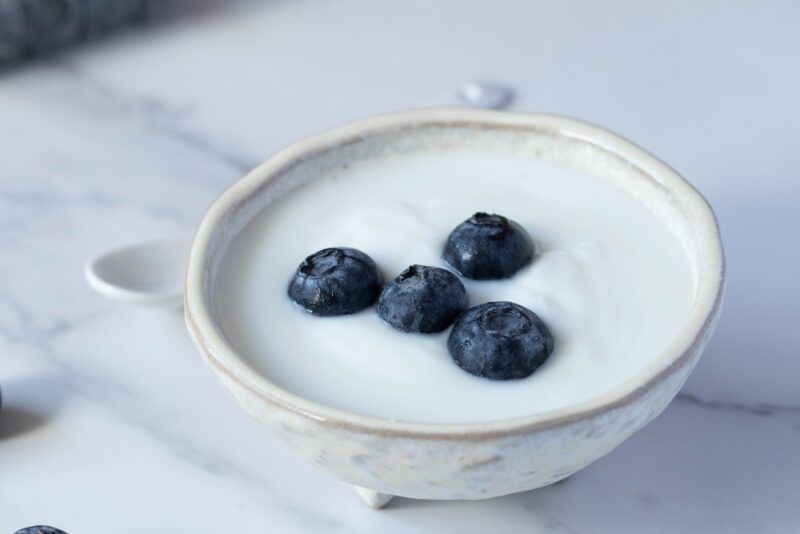 Yogurt is another dairy that is safe to have in a pregnant-friendly diet. It's a great source of calcium which is very important in the development of the baby's bones. Greek yogurt particularly has more calcium than other dairy products.
Yogurt also contains protein. Its probiotics contents not only boost the immune system but also helps in boosting gut health, aiding digestion, and preventing digestive problems.
Kale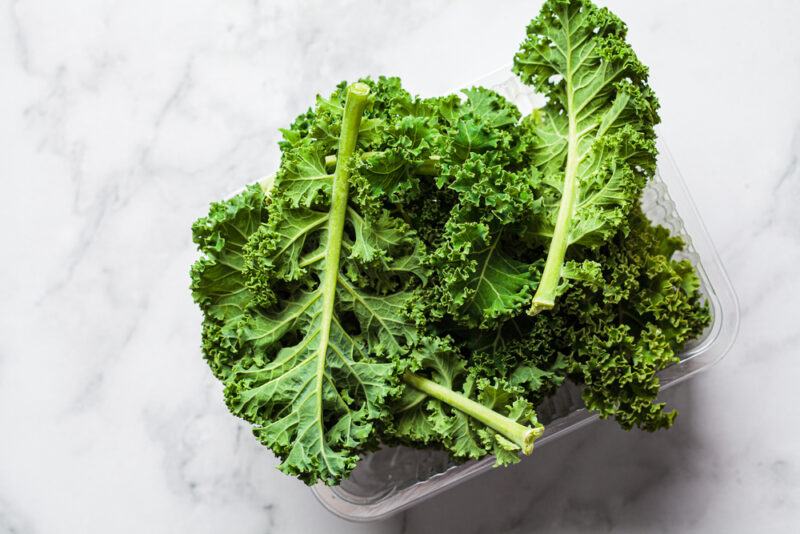 Kale is another great vegetable for expecting mothers – for one these dark leafy greens are rich in calcium. They're also rich in fiber which does the digestive system a lot of good. So, expectant mothers can keep enjoying their kale whether sauteed, boiled, juiced, or roasted.
In addition to calcium and fiber, kale also contains vitamin C, vitamin K, iron, and other antioxidants. So, really, what's not to like about it, right?
Fish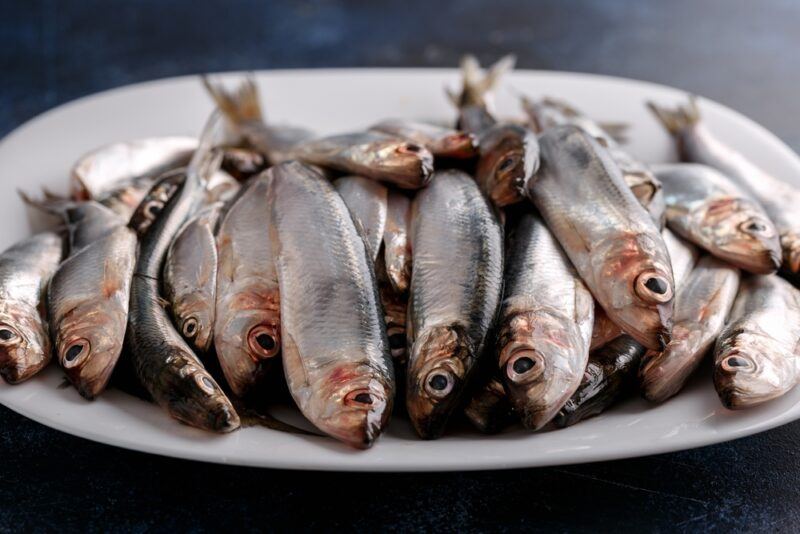 Fish, like salmon, anchovies, herring, or sardines, are also a great addition to a pregnant woman's diet. These fish are rich in omega 3 fatty acids which along with folate and iron are vital to the baby's development.
Omega 3 fatty acids have shown other positive effects on pregnancy which include prevention of pre-term labor and delivery, lowering the risk of preeclampsia, and may also increase birth weight.
Broccoli

Broccoli is also another vegetable that is safe for pregnant women. Its calcium content will not only aid in strengthening the baby's bones and teeth but will also help in boosting muscle, nerve, and heart development.
Broccoli is also particularly known for its fiber, iron, potassium, and vitamins C and K contents. Iron and potassium as we've mentioned above are also important for pregnant women. Vitamin C on the other hand will ensure that iron is properly absorbed in the body.
Eggs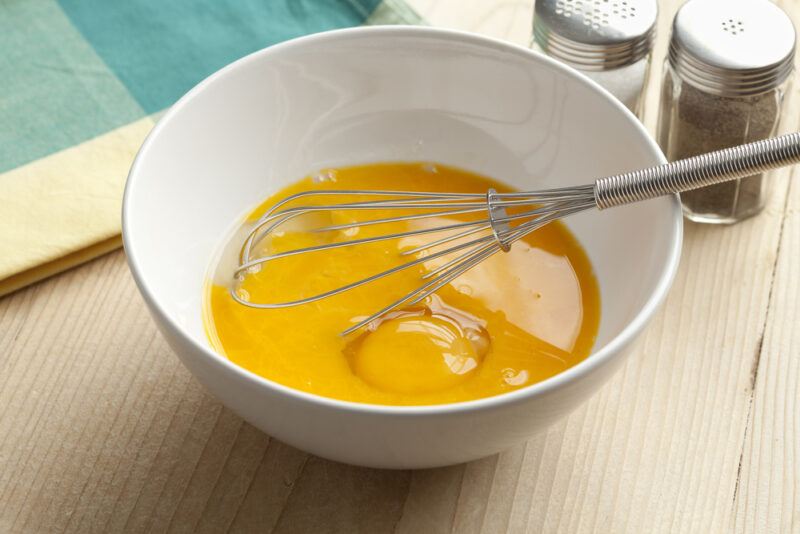 Eggs, as long as it's properly cooked or pasteurized, are safe to eat while pregnant. Not only are eggs a good source of protein, but it's also one of the highest natural sources of vitamin D which lowers the risk of complications during pregnancy.
Eggs are also rich in selenium and riboflavin. It also contains vitamins E, K, B6, calcium, and zinc.
Lentils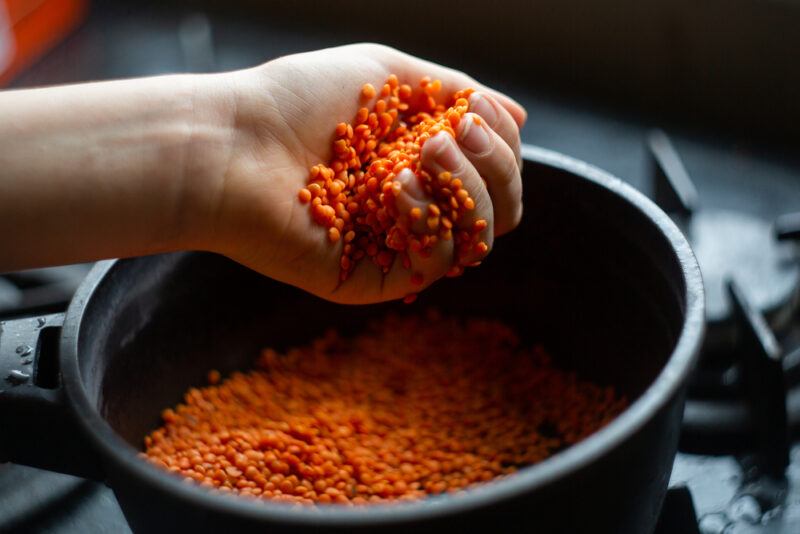 Lentils are perfect not just for pregnant women but for lactating mothers as well. A cup of lentils can readily provide nearly 60 percent of the daily recommended serving of folate.
Lentils are also high in fiber and potassium. The fiber will boost digestive health while potassium will aid in regulating fluid balance. Lentils also contain iron, B vitamins, and magnesium.
Nuts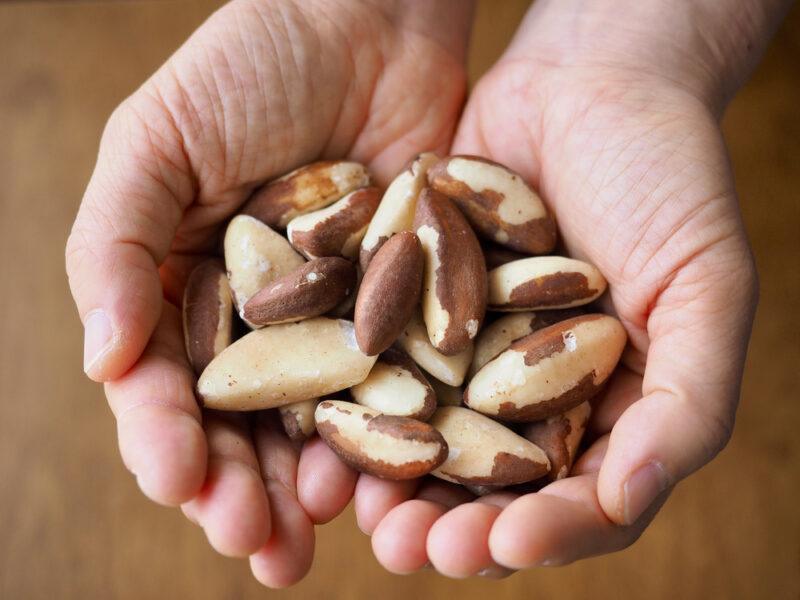 Nuts, like cashew nuts, almonds, walnuts, Brazil nuts, macadamia nuts, and pecans, are great snacks alternative for expecting mothers. They will also make for a great addition to cereals or oatmeal, salad, or even smoothies.
Nuts, in addition to good fats content, also have fiber, protein, vitamin E, magnesium, and selenium. The omega 3 fatty acids in nuts will aid in the neurological development of the baby.
Lean meat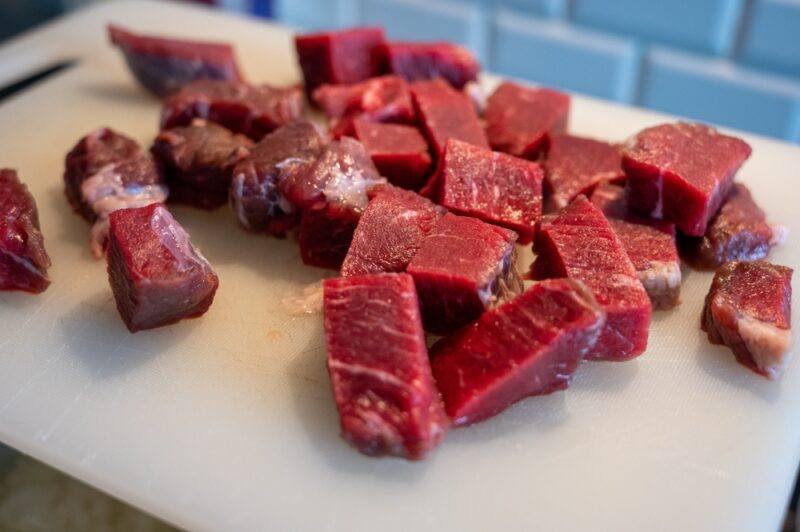 Lean meat, including pork, beef, chicken, turkey, or veal, is a great source of protein. Just ensure that whatever meat you choose is cooked properly with visible fats removed. Use a meat thermometer to ensure the meat is not undercooked, especially in the case of chicken meat.
In addition to protein, pork and beef, in particular, are also packed with iron, choline, and other B vitamins while chicken breast also contains niacin, selenium, calcium, and phosphorus.
Shellfish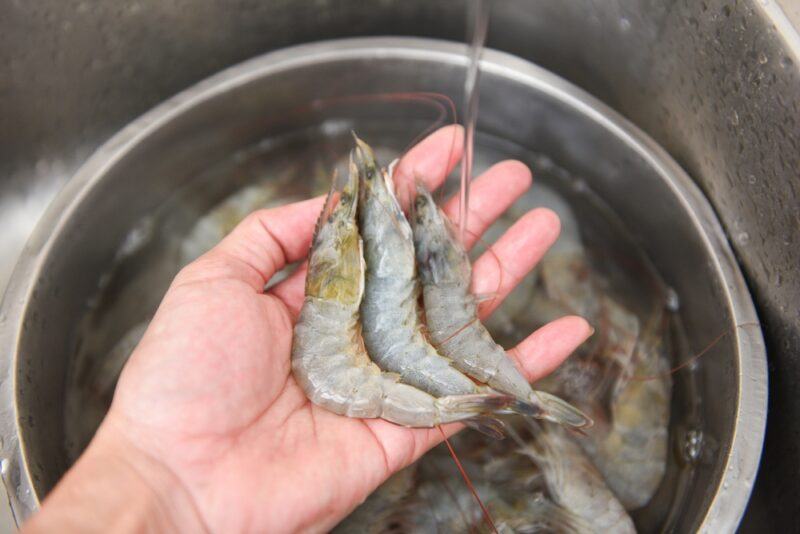 Shellfish, like crabs, scallops, lobsters, clams, or shrimps, is clear to have in a pregnant-friendly diet because they're rich in omega-3 fatty acids. The aforementioned seafood is also relatively low in mercury content.
Shellfish are also rich in protein, iron, magnesium, zinc, and vitamin B12. Just make sure to stay away from eating raw shellfish like raw oysters for instance. It's not particularly wise to risk contracting any harmful bacteria while pregnant.
Bananas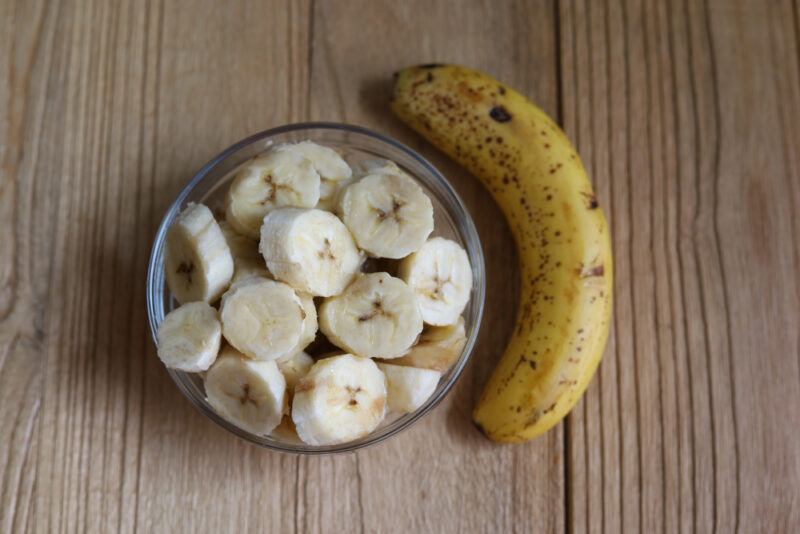 Bananas are completely safe to eat and in fact a great addition to the diet while pregnant. This fruit is great for boosting the hemoglobin levels to aid in combatting mild anemia which is quite normal among pregnant women.
Bananas, aside from iron, are also particularly known for their potassium content. And because it's also rich in fiber, it helps in preventing or alleviating pregnancy-related constipation.
Cauliflower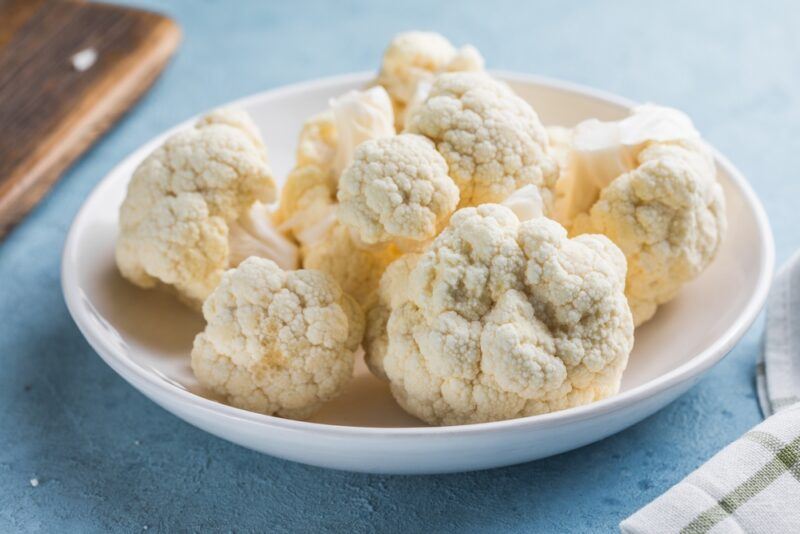 Cauliflower is another folate-rich veggie. It also has iron which helps in preventing pre-term labor and delivery. And just like we mentioned above, in preventing or combatting anemia as well.
Cauliflower also contains vitamin C which aids in iron absorption and calcium which aid in bone and teeth development.
Avocados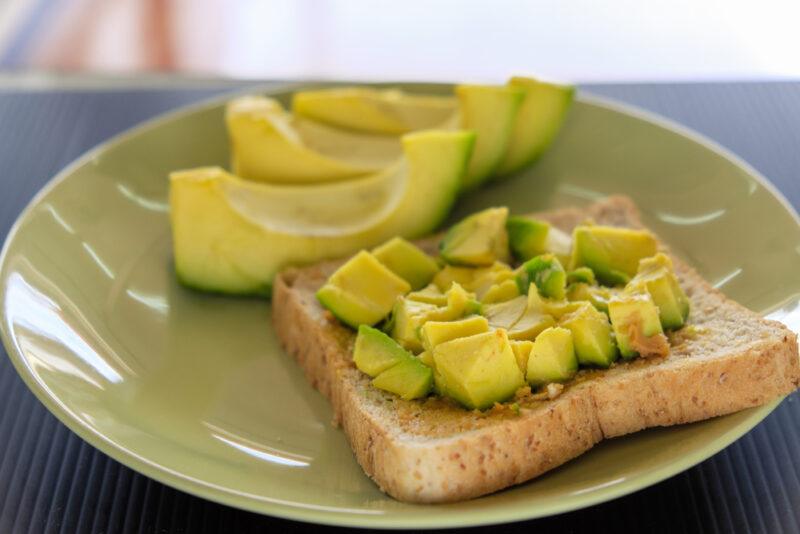 Avocados are also in the clear so pregnant women can keep enjoying them. Aside from being a great source of good fats, it also has folate which is what we're basically after to nail a pregnant-friendly diet.
Avocados are also rich in potassium, fiber, and vitamins B6, C, E, and K. There are tons of benefits to eating avocados so eat away!
Berries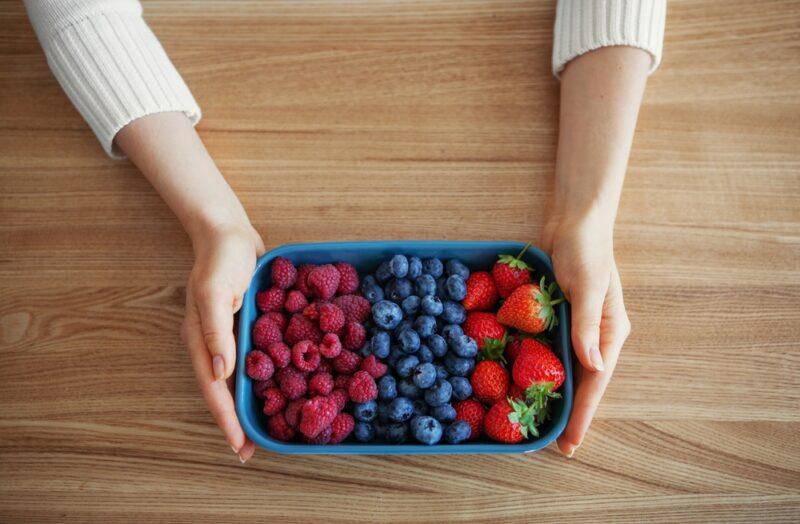 Berries, like blueberries, blackberries, strawberries, and raspberries, are great snack ideas especially when pregnant. Its high vitamin C content will not only boost the immune system but will also aid in facilitating iron absorption.
These berries are also packed with fiber, folate, and potassium. So keep enjoying them in your cereals, salads, smoothies, or oatmeals.
How to Manage Morning Sickness
Morning sickness, unfortunately, doesn't just happen in the morning, it can happen any time of the day, too. Sometimes, in some cases, it may even continue all day. The good thing though is that it usually disappears after the first three months of pregnancy.
Morning sickness includes nausea and vomiting which according to NIH is a good sign and could actually mean a lower risk of pregnancy loss. So, although it's not entirely what one would call a pleasant experience, at least morning sickness does mean something good after all.
To help you get through the early pregnancy stage, here are some tips that can help in managing morning sickness:
Avoid empty stomach
Although one may be tempted not to eat thinking it will be harder to vomit once nausea strikes, the truth is that an empty stomach may only worsen nausea. So, make sure to eat frequent but smaller meals rather than three big ones. Always keep a soda cracker, toast, or some berries on hand for quick snacks.
Don't forget to hydrate
Drink plenty of water and avoid drinks that are high in sugar, additives, and other not-so-healthy ingredients. This is quite easy because there are many healthy drinks options that are particularly great for pregnant women. These include teas, vegetable juice, coconut water, and chia water just to mention a few.
Go for food that is easy to digest
When pregnant, there are hormones that particularly slow down digestion. So opt for foods that are easier to digest like bananas, applesauce, rice, or toast. This will not only help with nausea but with indigestion as well.
Watch out for nausea triggers
Pay attention to certain foods or smells that particularly trigger or worsen nausea. Try to avoid it as much as possible and also make sure that the people you are living with are aware of these triggers.
Take plenty of rest
Accept the fact that morning sickness is part of the pregnancy journey so take it easy, and take plenty of rest. Lie down, put those feet up and try to ease your mind of all the worries and concerns. Know that you're already doing a great deal by simply relaxing!