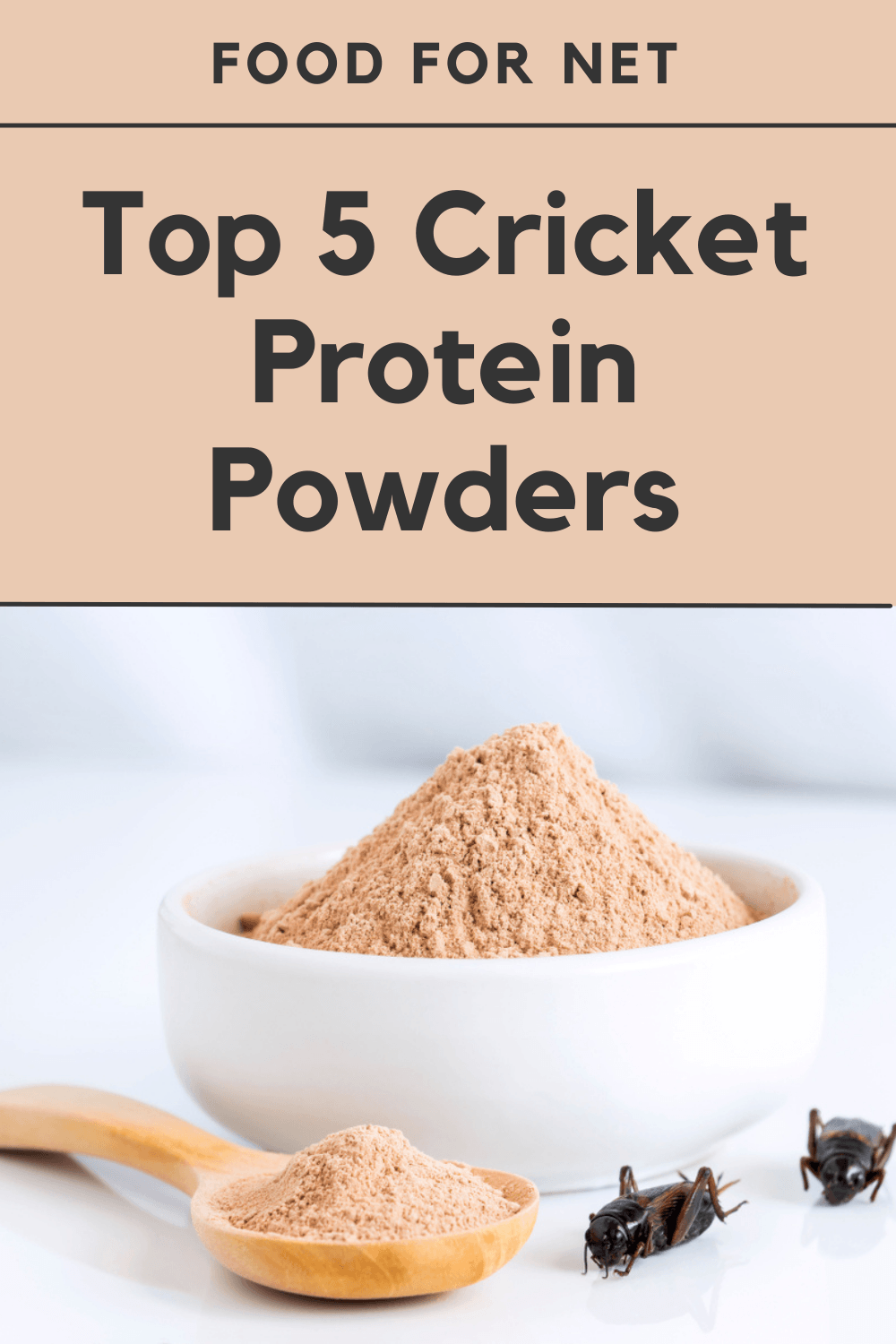 There are so many kinds of protein out there, from different types of whey to many forms of plant-based protein powder. Things like rice, hemp, peas, and even collagen are popular kinds of protein that are all great for many different purposes.
So, with all of these options out there, why would one choose a cricket protein powder? Although it may seem unconventional, cricket powder is actually extremely healthy and a lot more sustainable than most. Per 1 kg of cricket powder, less than a liter of water is used along with only 1,700 grams of feed. In comparison, 1 kg of protein using cows requires 22,000 liters of water and 10,000 grams of feed.
Not only are crickets high in protein, when processed properly, but they also offer a plethora of other powerful nutrients in high concentrations. For example, they have more iron than spinach and almost 20 times more B12 than beef! They also provide a complete protein that contains all nine essential amino acids.
Give one of these fantastic brands a try and you may be surprised how much you like it:
The Best Cricket Protein Powder Brands
1. Entomo Farms Cricket Protein Powder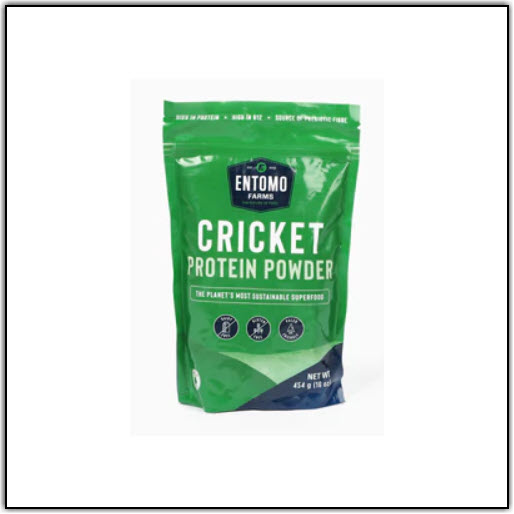 Entomo Farms Cricket Protein Powder is a clean, pure supplement made entirely from Canadian cricket powder. It's never been frozen and they've added nothing in terms of extra flours, fillers, flavorings, etc. This protein is perfect for adding a protein boost to just about anything you can think of. This can include smoothies or shakes but also soups, dessert, salad dressings, and so much more. It's even perfect for use in baked goods instead of flour.
It's also suitable for both keto and paleo lifestyles while boasting all nine amino acids with high amounts of B12, prebiotic fiber, omegas, and more. It's almost 70% protein and offers more calcium than milk! It has 13 grams of protein per serving, with 90 calories, 3.5 grams of fat, two grams of carbs, and no sugar.
Not only are the crickets themselves from Canada but the entire process happens in Canada, too, from growing to roasting to being ground into powder form. Entomo offers a great protein powder but they also offer organic, whole roasted crickets if you're feeling extra brave and want to try them whole!
2. Naak Cricket Protein Powder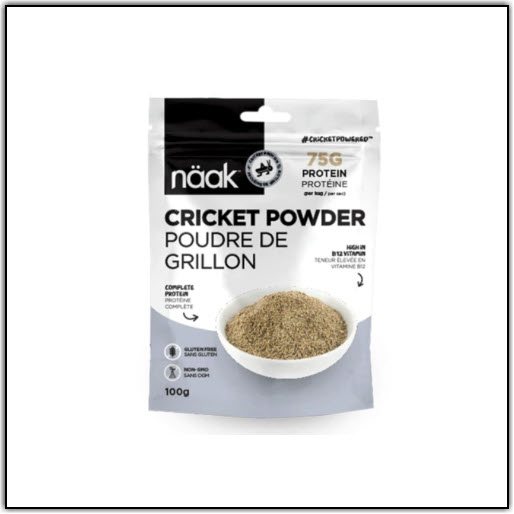 Naak Cricket Protein Powder is designed to fuel and support you through whatever strenuous activity you're engaging in – be it an intense working out, a wilderness adventure, a good run, or anything else. Not only will it help you maximize muscle recovery but it builds you a healthier gut and reduces fatigue.
It's a clean formula that uses the highest-quality, most sustainable non-GMO crickets for a supplement with nine grams of protein and four grams of branched-chain amino acids per serving. Each serving is also only 50 calories with one gram of fat, one gram of fiber, and no sugar. There are also 185 mg of electrolytes to help with hydration and a good amount of B12 to help replenish energy and repair cells and tissue.
Crickets are the only ingredient here meaning you're getting no undesired extras, and no overpowering flavor! It's perfect for smoothies, shakes, or other flavored beverages. It's also perfect for cooking and baking as you'll never notice the taste.
3. Chapul Cricket Powder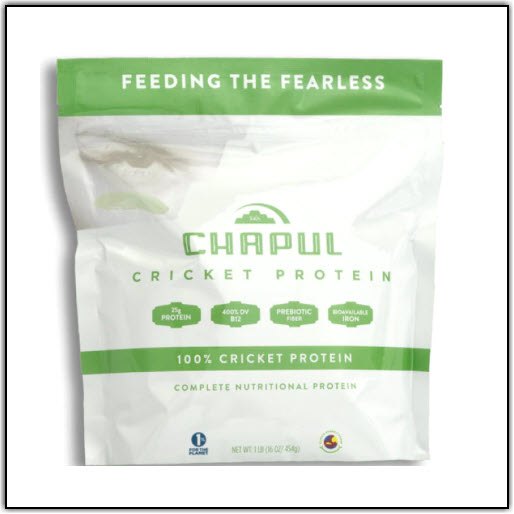 Chapul Cricket Powder is made purely from crickets for a clean, healthy formula. In addition to protein, it's also a great source of iron, B12, and prebiotic fiber for a healthy gut. With a complete amino acid profile, it doesn't get much better than this powder for a great protein boost filled with extra nutrition.
Each serving contains 15 calories and an impressive 25 grams of protein. There are also five grams of fat, three grams of carbs, no sugar, and three grams of fiber. The low carb content makes it suitable for the keto diet while the lack of artificial additives makes it great for paleo as well.
This protein is good for many things from smoothies to baked goods, but its amazing mixability makes it great for a simple shake, as well. Whether it's your favorite juice or plant-based milk, you can shake or even stir in a tablespoon or two and you'll never know the difference. This makes it not only healthy but extremely convenient.
4. Earth Proof Cricket Protein Powder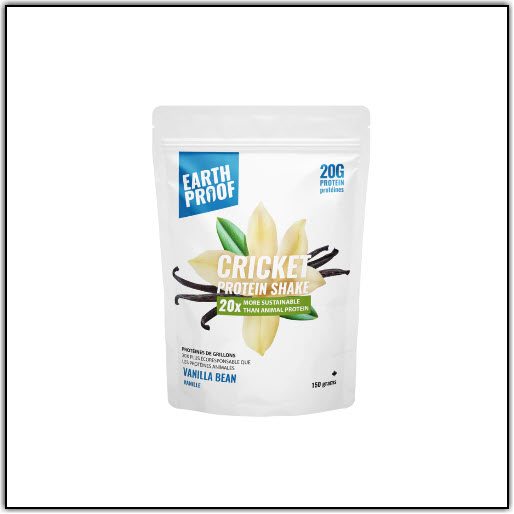 Earth Proof offers a fantastic line of healthy, sustainable, and highly nutritious cricket protein powders. Their flavors include chocolate, vanilla, raspberry lemonade, and unflavored if you want to keep it simpler. The ingredients are simple and are also 100 percent Canadian. In addition to crickets, these protein powders contain other natural ingredients like brown rice and pea protein, natural flavors, and natural sweeteners.
It offers 20 grams of protein per serving with 120 calories. It also has 2.5 grams of fat, two grams of carbs, one gram of fiber, and only one gram of sugar. It also contains all nine essential amino acids and 100 percent of your daily B12 requirement.
It's also high in other essential nutrients like iron, calcium, potassium, and collagen. They use an extremely sustainable process that requires 100 times less greenhouse gas emissions and 2,000 times less water than beef while providing twice the amount of protein!
5. Bud's Cricket Powder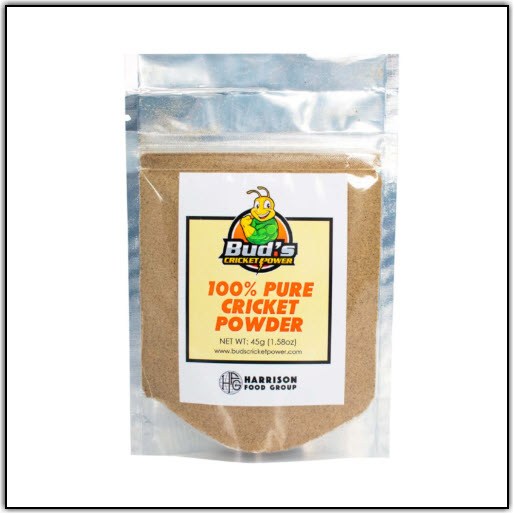 Bud's Cricket Powder is an environmentally friendly protein powder that offers a clean, quality, and tasty source of protein for your shakes, smoothies, and more! The formula is free from many allergens including gluten, dairy, and soy while also offering a profile of amino acids.
Even the crickets themselves are raised and treated ethically in Thailand, where their entire life cycle is fulfilled.
This protein powder has 149 calories per serving and offers 21 grams of protein. It has six grams of fat, two grams of carbs, and no sugar. It's also a good source of iron, calcium, and more. The one and only ingredient is house cricket powder. It has nothing artificial, harmful, or undesirable, just good, clean cricket protein.
This powder is also an amazing substitute for flour in many baked goods like brownies, cookies, pancakes, and more. Turn breakfast, dessert, and more into a healthy occasion no matter how sweet your sweet tooth is!
The Benefits of Eating Crickets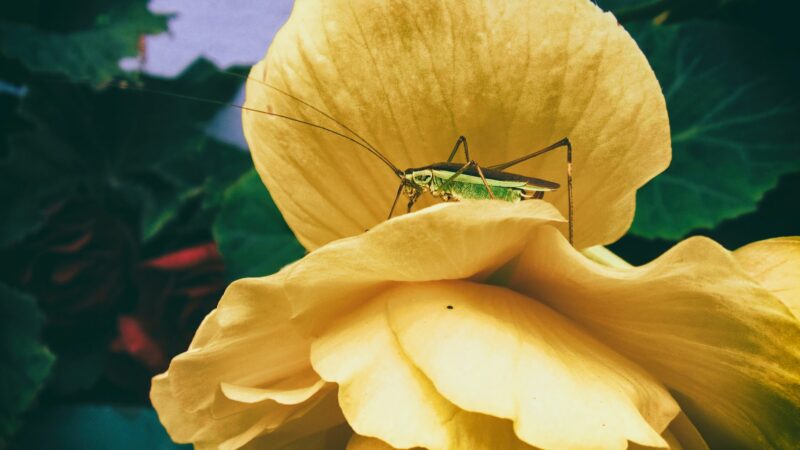 Cricket protein powder may be weird enough for some people, even though the benefits are plentiful. It's an odd thing to get used to, for sure, but what about eating crickets themselves? This may also be a strange concept for some, but in some places, it's extremely common and it's even starting to become more popular in Western culture due to the immense health benefits they carry.
To put it in perspective, they can be compared to lobster, which is a common delicacy around the world and not one that many balk at eating. Crickets and losters are both arthropods and therefore carry many similarities.
Once you get used to the idea, you'll reap plenty of benefits, including:
They're a great source of vitamins, minerals, and fiber.
The insoluble fiber found in crickets, known as chitin, can act as a prebiotic which will greatly benefit your gut health.
They are high in protein and low in fat.
They're an environmentally friendly source of proteins, vitamins, minerals, etc.
How to Eat Crickets
While some may be brave enough to dive right in and mow down on them raw, doing so isn't for everyone. Fortunately, there are a few ways to prepare crickets that make them both easier to eat and much tastier. Making them taste better is especially beneficial for first-timers, picky eaters, or skeptical kids!
Fry them in a pan with some oil, butter, and spices.
Deep fry them for a crunchy, smoky, salty snack.
Roasting them is perhaps the simplest and easiest way to do it. You can roast them in the oven or sauté them with some oil, salt, and other spices.
If you're feeling crafty, tempura crickets are tasty, crunchy, and a great way to mix it up.
Once cooked in your favorite way, they're a great snack on their own or you can toss them into salads, stir-fries, pasta, and more.
These are some basic suggestions, but there are, of course, plenty of ways to go about each one. This page offers some more detailed instructions and suggestions for a variety of cooking methods. They also include some pictures to give you a better idea of what they look like finished, which is much more appetizing than plain and uncooked! This particular blog is also a great resource for all things related to nutrition and sustainability, with plenty of recipes to browse through as well!