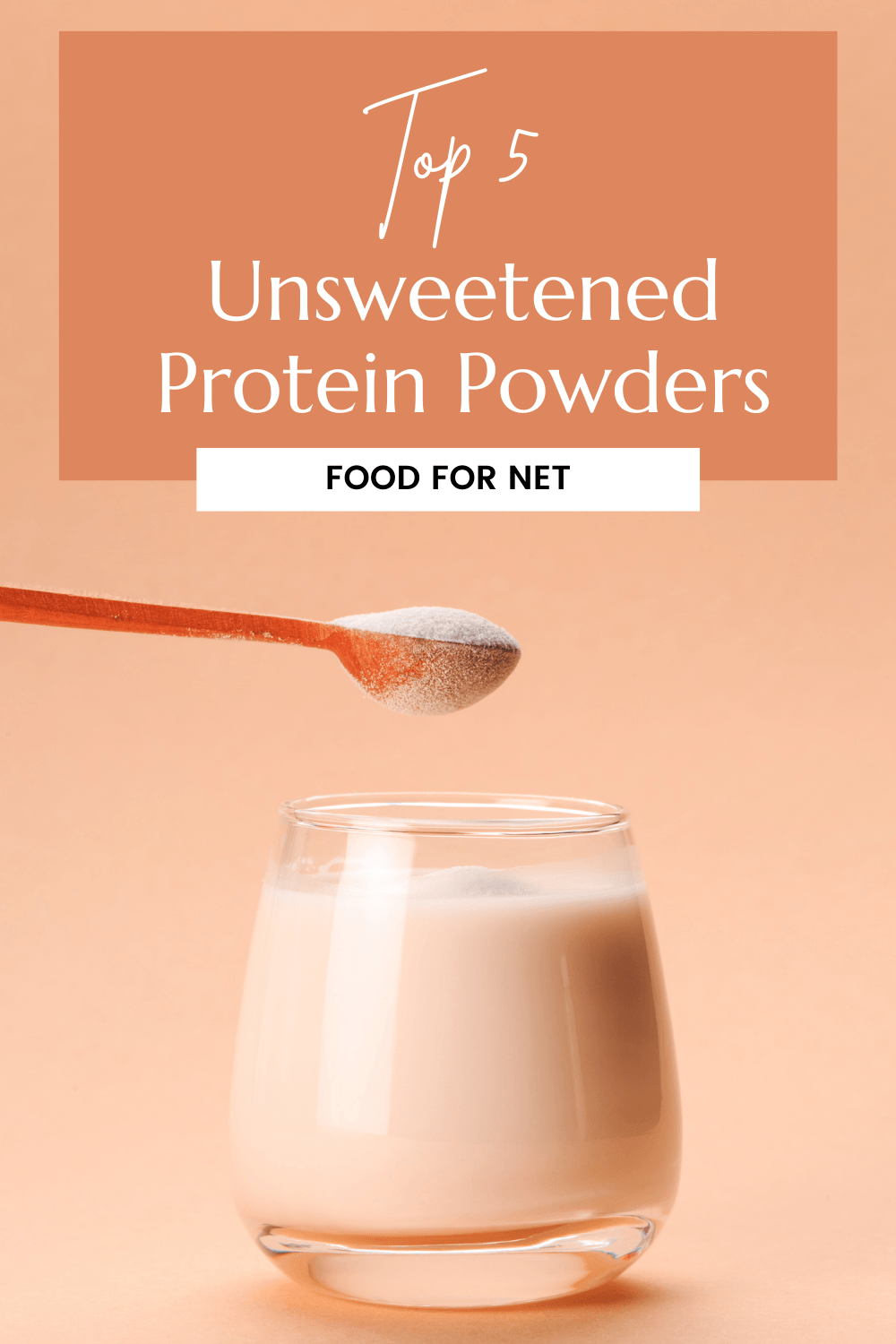 Protein powder is an amazing supplement with so many uses. Whether you want a whey powder or prefer plant-based, a good protein powder will help sustain your workouts and support your muscles in growth and recovery. The most common way to consume protein powder is to shake it up in a cold drink or add it to a smoothie. This is where flavors like vanilla and chocolate come in really handy to make some delicious combinations.
Shakes and smoothies aren't the only way to use the powder, though, and sometimes you need something a little less sweet. Perhaps you want to make some protein pancakes or sub protein for flour in a cake or some cookies for a nutrient boost. In this case, it's good to have unsweetened protein powder. This lets you create whatever flavors you want and the powder won't overpower them. Some prefer unsweetened even in their smoothies if they don't want them to be particularly sweet – especially for green smoothies, for example. These are often a little more on the savory side and wouldn't mix too well with a rich chocolate flavor.
One more benefit to an unsweetened protein supplement is that there are no sweeteners in there at all! Many flavored powders indeed use very natural and healthy sweeteners like stevia and monk fruit, but not all do. With an unsweetened powder, there's no risk of added sugars or toxic sweeteners at all.
The Best Unsweetened Protein Powder Brands
1. Naked Whey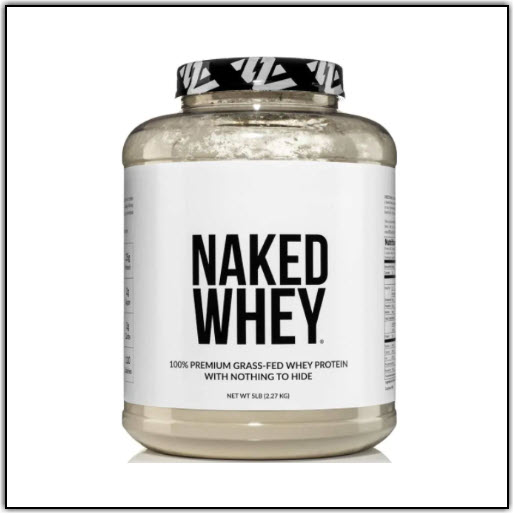 Naked Whey is a clean, healthy grass-fed whey protein powder that's sourced from cows on small dairy farms in California. The cows are on grass year-round and aren't given any growth hormones. This is not only healthier for the animals and the environment, but for you as well. The protein is completely free from additives and artificial sweeteners – the one and only ingredient is whey protein concentrate.
With 120 calories per serving, this supplement offers 25 grams of protein and 5.9 grams of branched-chain amino acids with only two grams of fat, three grams of carbs, and two grams of sugar. The formula is non-GMO and free from allergens like soy and gluten.
Not only does this protein powder help you build and maintain amazing lean muscle mass but it can help support your immune system as a result of grass-fed cows. Grass-fed cows contain higher levels of compounds like lactoferrin and lysozyme which are known immune-boosters.
This whey protein is also cold-processed to minimize heat exposure and preserve as many nutrients as possible. It offers better absorption than most powders too, as it's non-denatured and more bioavailable. Between their careful processing and well-care for cows, this protein powder has many benefits and plenty of advantages over the competition.
2. Raw Organic Whey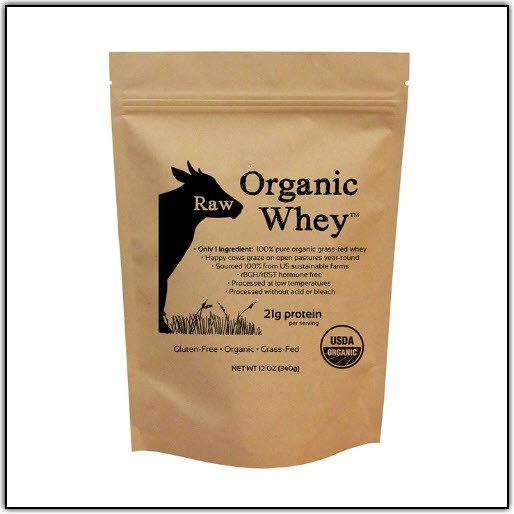 Raw Organic Whey is another super clean protein powder formula with pure, organic whey protein being the one and only ingredient. The whey comes from the milk of Jersey cows that are grass-fed and happy. They are allowed to graze freely on lush green pastures all year which helps them produce milk that's rich in CLAs and omega-3s, which directly benefits you upon consumption.
This protein is wonderfully creamy and decedent with a high concentration of protein – one of the highest among natural grass-fed supplements. It's also cold-processed with no heavy metals, no hormones, no acids, and no bleach – just clean, healthy protein!
Each serving has just under 100 calories and offers 21 grams of protein with only one gram of fat, two grams of carbs, and two grams of sugar.
Not only are the cows treated with the utmost respect but the farms themselves all adhere to strict pasture standards which are implemented and monitored across all of the small, family-owned farms they're partnered with. Raw Organic is truly committed to producing only the healthiest and most sustainable whey protein that's good for both you and the planet.
3. Nutiva Organic Hemp Protein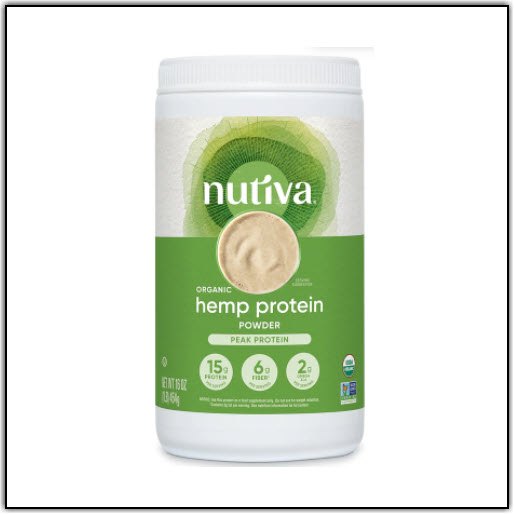 Nutiva Organic Hemp Protein is a clean, high-quality plant protein that is also a great source of branched-chain amino acids as well as all nine essential amino acids. It also has two grams of healthy, essential fatty acids. Each serving has 110 calories, and the amount of protein and other macros depend on the type of protein you pick!
This supplement has two options – Fiber Plus and Peak Protein. Peak Protein is the one you want for muscle support and/or fuel for an intense workout. This version has 15 grams of protein, three grams of fat, eight grams of carbs, one gram of sugar, and six grams of fiber.
The Fiber Plus option still has 11 grams of protein but also has 11 grams of fiber. There are 2.5 grams of fat, 13 grams of carbs, and less than a gram of sugar.
The choice between higher protein or higher fiber is a great one because you can get the benefits of either, depending on what you need and want, without losing the other great qualities of this supplement.
4. Vital Proteins Collagen Peptides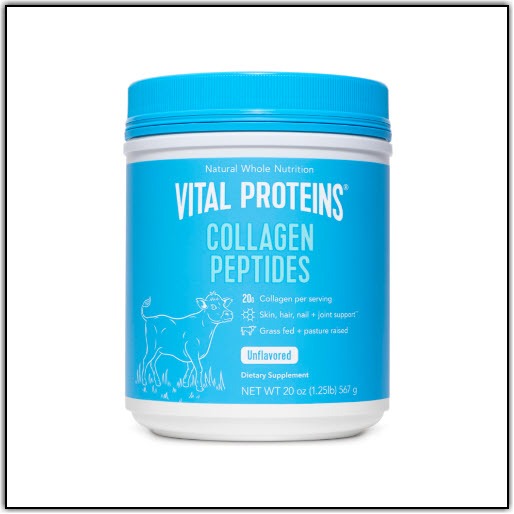 Vital Proteins Collagen Peptides is another unique supplement with more to offer on top of its protein content. In addition to its 18 grams of clean, quality, unflavored protein it also has 20 grams of collagen.
Collagen is essential to the health of external things like your hair, skin, and nails but it also helps support the muscles and joints inside the body. Collagen is essential to our function and survival. While our bodies do produce it on their own, sometimes a little help doesn't hurt. Especially as we get older, collagen production slows and it starts breaking down more easily.
Not only does this protein powder contain collagen but it's made without gluten or dairy. Plus, it's paleo-friendly and contains no added sugars. It also has vitamin C and hyaluronic acid in there to even further boost its health benefits.
You can add this supplement to your smoothies like a regular protein powder but it also works in hot beverages like coffee as a healthy creamer.
5. Now Foods Grass-Fed Whey Unflavored Protein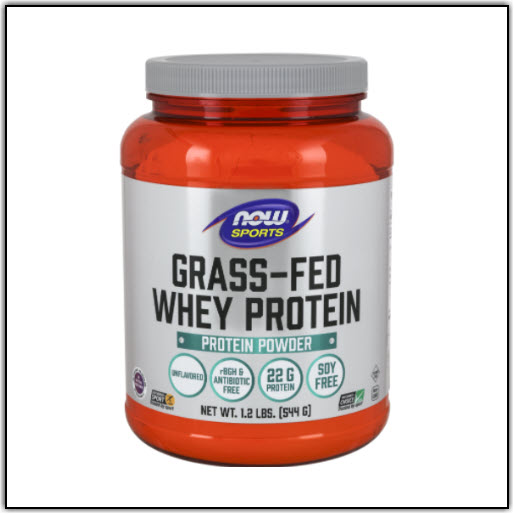 Now Sports has a great collection of protein powder and other supplements aimed at those who like to play sports, work out heavily, or otherwise live an active lifestyle. Their unflavored powder is only of many fantastic protein powders that work wonders on your muscles.
It's made from pure milk that's collected from cows who are exclusively grass-fed and raised without any hormones, pesticides, or antibiotics. It's processed at a low temperature to preserve its nutrients and make it more bioavailable.
With 110 calories per serving, it offers 22 grams of protein with 1.5 grams of fat, four grams of carbs, and no sugar whatsoever. The formula is also kosher, non-GMO, nut-free, soy-free, and suitable for both keto and paleo diets/lifestyles.
Creative Recipes For Unsweetened Powder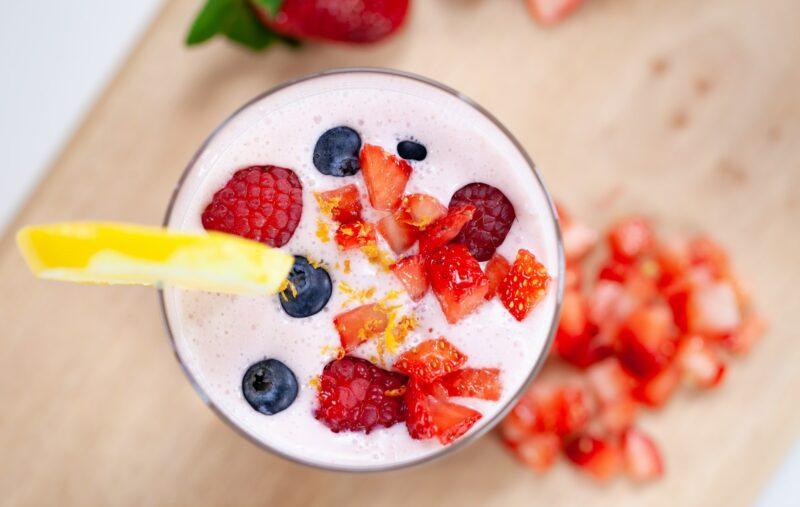 There are many ways to use protein powder, and the unsweetened variety is a great option for cooking in particular as it comes with no additional flavor. Whether you're making pancakes, waffles, or muffins, you can sub protein powder for flour and it'll taste just about the same but be much healthier!
There are plenty of waffle, pancake, and baked goods recipes out there you can try with your protein powder. But, if you want to mix it up and try something a little more creative, these ideas are a great place to start:
Protein Coffee
Plenty of people start the day with a nice protein shake or smoothie, but why not apply the same idea to coffee? Protein shakes are a great way to start the day, but so is a nice hot cup of coffee.
By combining the two, you're getting all the benefits in one powerful, potent drink, and it'll turn your cup into a nice creamy latte instead of plain old coffee. All you need to do is add a single scoop of unflavored protein powder to your coffee and stir it up! For an even creamier drink, add a splash of almond or coconut milk. For a truly decadent experience, blend it up in the blender for a thicker, foamy consistency.
Homemade Protein Pizza Dough
Homemade pizza tends to automatically be healthier than boxed or delivery as you can make it without any of the grease, preservatives, or high sodium levels that often come with these options. To take it a step further, though, try making your own crust!
This is a little more involved, but the result is worth the effort. This recipe even shows you how to use protein powder to make high-protein pizza dough for a truly healthy, nutritious, but still delicious homemade pizza!
Related Content