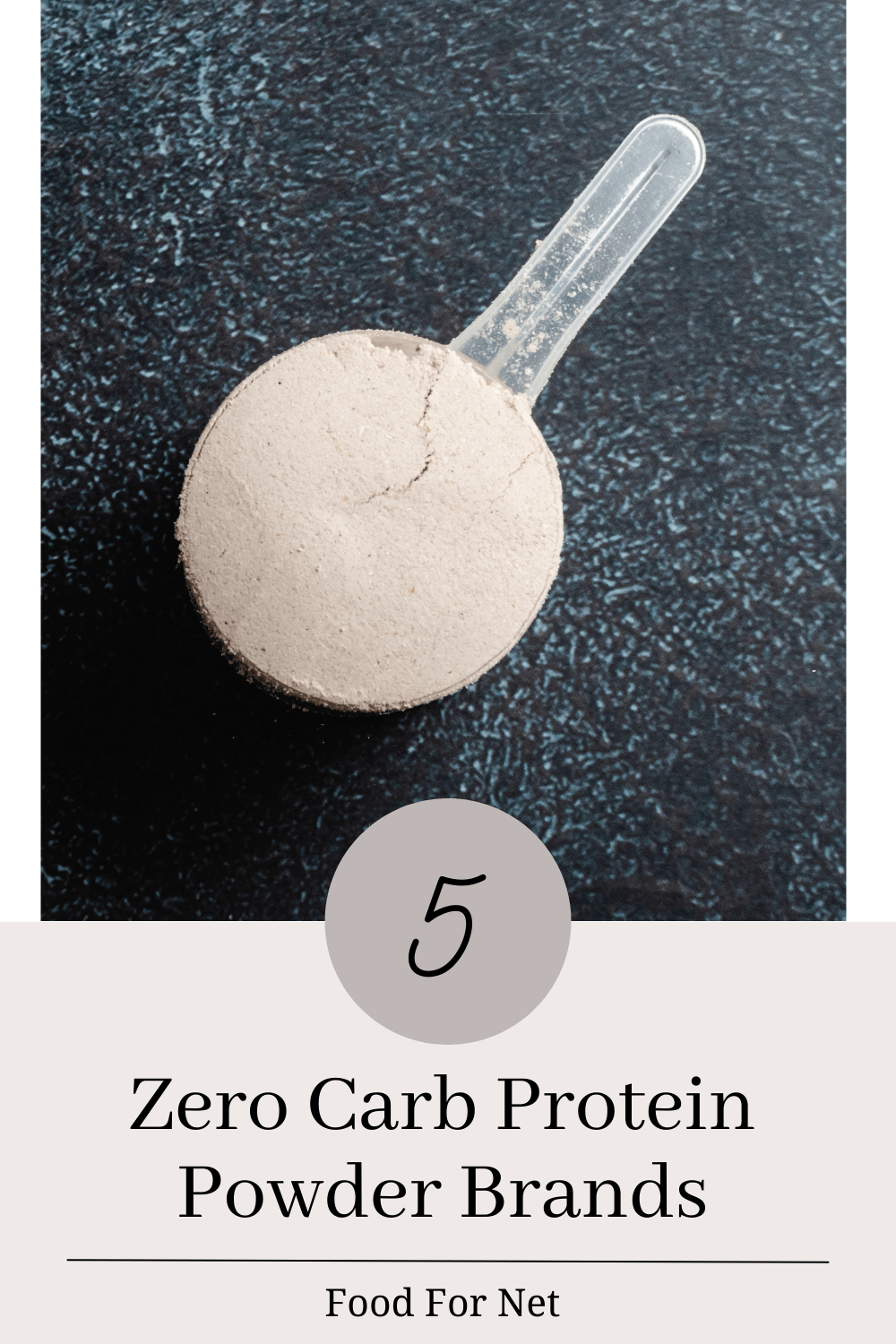 While a certain amount of carbohydrates are required for our bodies to function properly and provide us with energy, it's very possible to overdo it. Many people make a habit of watching their carb intake and making sure it stays balanced. This is also why the keto diet/lifestyle is becoming so popular – it promotes a very low-carb diet wherein your body uses healthy fats as a source of energy. Done properly, it's a great way to lose weight and stay healthy, though it's not always easy. 
This is why zero-carb protein powder is popular with the keto crowd – but they're not the only ones to benefit from them! You don't have to be full-on keto to want to watch your carbs, and these zero-carb options are great for a large range of people. Some of the options here are even plant-based, vegan, paleo-friendly, and organic. 
Supplementing with protein comes with many benefits, and with these great products you can do so without worrying about your carb intake whatsoever. You can save the carbs you do want to eat for real, whole foods and making nice healthy meals. Many of these also contain very little to no sugar and fat. Sometimes all you need is pure protein!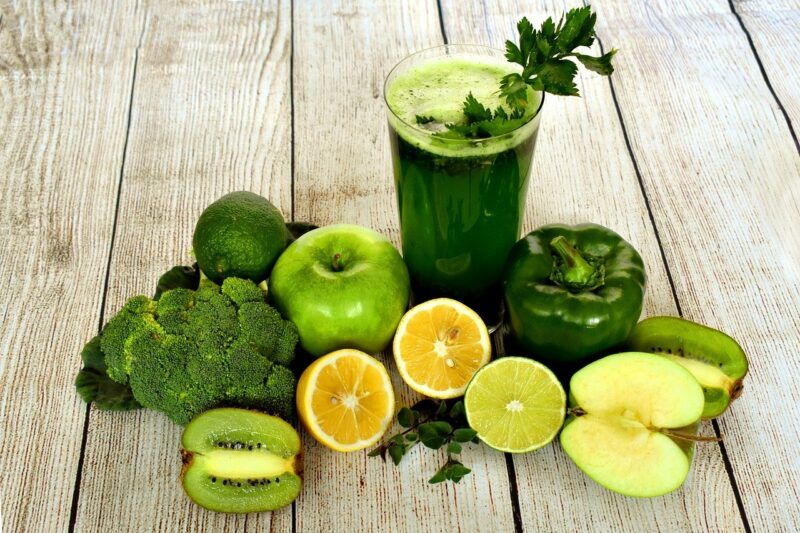 The Best Zero Carb Protein Powder Brands
1. Isopure Zero Carb Protein Powder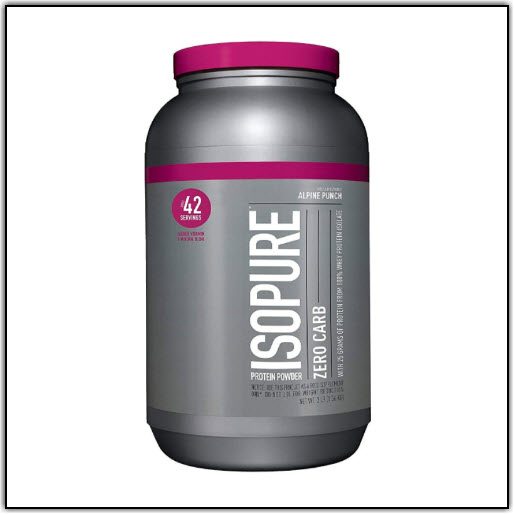 IsoPure Zero Carb Protein Powder is a popular one as it offers extremely high-quality protein with no carbs whatsoever. It's a great option for anyone following a low-carb diet or doing keto, but it's made especially for those following this lifestyle who still want to maintain a regular and perhaps more intense workout regimen. 
It offers a fantastic 25 grams of protein and only 110 calories per serving. Along with no carbs it also has only half a gram of fat. It also has a long list of other amazing nutrients in solid quantities – ranging from 10-70% of your daily requirement. Some of these include calcium, riboflavin, iodine, biotin, folate, niacin, copper, selenium, plenty of vitamins, and many more!
It comes in several different fun and interesting flavors so you can always mix it up and enjoy a variety of smoothies, shakes, baked goods, and more. Some of these flavors include alpine punch, banana cream, mango peach, and more. They also have classic chocolate and vanilla options if you want to keep it simple. 
2. PaleoPro Protein Powder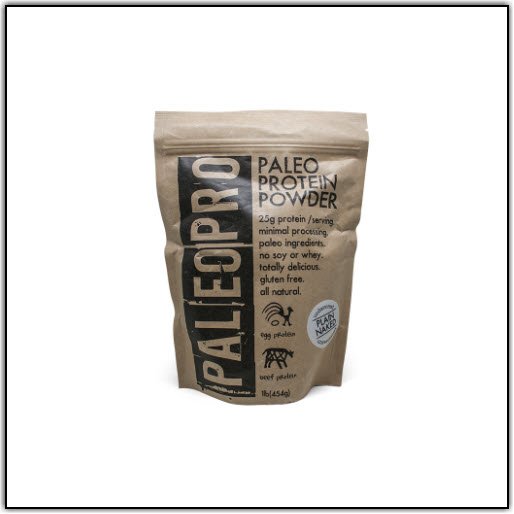 PaleoPro Protein Powder is another unique option made from egg white protein, beef protein, and natural collagen. The animals involved are all grass-fed and pastured so you can be sure it's a cruelty-free product. It's a popular one among those following a keto and/or paleo lifestyle and it's also free from dairy, grains, gluten, and soy. 
In addition to no carbs, it also lacks any sugar, has only one gram of fat, and offers 26 grams of protein with 120 calories. It's also free from all additives, fillers, pesticides, preservatives, antibiotics, and hormones. 
Overall it's a very clean formula, with the original, unflavored option containing only three ingredients. They do have flavors such as cacao, vanilla, mocha, and mint which are flavored and sweetened with natural ingredients, and sweeteners such as monk fruit extract and cocoa powder. 
3. KetoGenics Zero Carb Natural Protein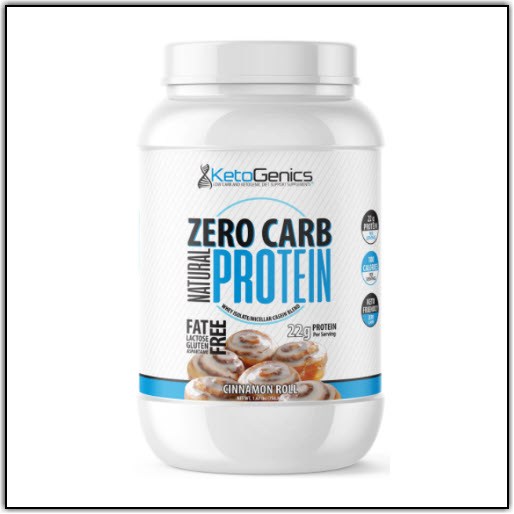 KetoGenics Zero Carb Natural Protein is another great no carb, no sugar option made with natural ingredients that are perfectly suitable for the keto lifestyle, among others. It's also a nice blend of 80% whey protein and 20% casein so you can experience and enjoy the many benefits of both. 
One serving is only 100 calories with 22 grams of protein. It mixes well and there are plenty of flavors to choose from – including cinnamon roll, vanilla, strawberry milk, oatmeal cookie, hazelnut, and more. There is an unflavored option as well if you like to keep it simple. The ingredients lists for all the flavors are pretty lean and completely natural, flavored with things like stevia, spices, and sea salt. 
This protein is great either pre- or post-workout to support your muscles and enhance recovery. It also works great as a snack between meals, or before bedtime as the casein releases more slowly than whey and will keep you nourished for longer into the night. 
4. TC Nutrition Complete Isolate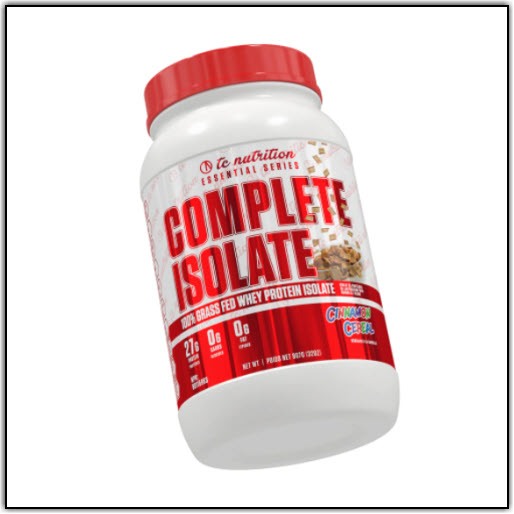 TC Nutrition Complete Isolate is a whey protein isolate that's 100 percent grass-fed. Not only does it taste amazing but it's made to support muscle growth while digesting quickly and easily and improving recovery. It comes in several yummy flavors like cinnamon, frosted cereal, chocolate, and vanilla. 
Not only are the cows used here grass-fed but they are pasture-raised and completely free from toxic things like antibiotics, chemicals, pesticides, and more. It's a very bioavailable form of protein that has had as much lactose, fat, and carbs removed as possible to give you a clean, healthy formula. 
This protein is also tested and verified regularly so you can maintain full confidence in it and its cleanliness and efficacy. It also means that's it suitable for use by athletes in training and during competition – it won't get you in trouble for using banned substances. 
5. Zero Carb Pristine Protein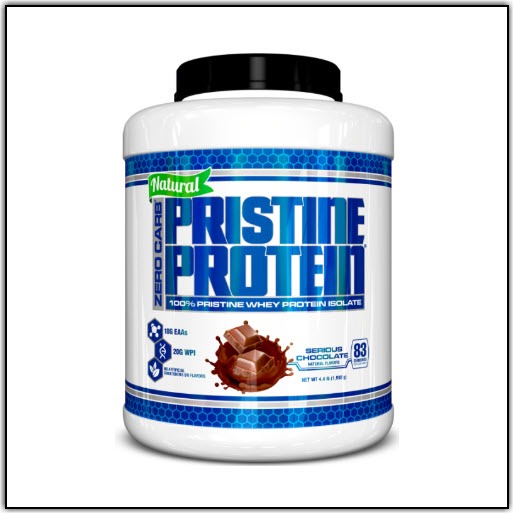 Zero Carb Pristine Protein is a quality whey protein isolate that's perfect for the keto lifestyle, among others, as it has no carbs whatsoever! What it does have is 20 grams of protein and a great profile of both branched-chain amino acids and all nine essential amino acids. 
It's a super clean formula that contains much less lactose than most whey isolates. There are several flavors to choose from including birthday cake, chocolate, vanilla, and s'mores. Each flavor has only 90 calories, no fat, and no sugar. The ingredients lists are minimal, featuring the protein and little else. They're sweetened naturally with stevia and natural flavors. 
This formula also digests very quickly which makes it an excellent pre-workout snack to keep you fueled all the way through while supporting muscles and helping them grow. It's also great for keeping you full longer and creating a sense of fullness and satisfaction. This makes it great as a weight-loss tool when combined with good exercise and a healthy diet! 
Low Carb Protein Recipes 
Protein powder can be an amazing and wonderfully beneficial supplement when used correctly and in the proper amount. It can help you stay fueled, support muscle growth and recovery, and even help you lose weight. 
But – you can't rely entirely on protein powder to meet your protein needs. Most of your protein must still come from food. There are plenty of protein-rich foods out there, so you can easily create a variety of meals and snacks. What can be more difficult is watching your carb intake at the same time, especially if you're committed to eating keto. 
It's not impossible, though. Here is a couple of recipes that have plenty of protein but a lowenough carb content to be perfectly keto-friendly! 
Taco Lettuce Wraps 
These ones are fun, healthy, and may even satisfy any craving you've got for a fast-food hit! Tacos, wraps, and the like are popular and it's not surprising – they're tasty! The issue here is that even with healthy filling, the bread can be overwhelming depending on the wraps you use. 
A good piece of lettuce is an amazing substitute here and it provides pretty much the same experience, with a little extra freshness and crunch!  
This recipe is just one example of a delicious, healthy taco wrap that you can make easily and is great for the whole family. The recipe calls for ground turkey, but you can sub for any meat you want. It also includes tips like making and freezing your filling in advance or adding some hot sauce for a spicier flavor. 
One serving of these wraps is about 239 calories with 23 grams of protein, 13 grams of fat, and only seven grams of carbs. There's even a little fiber and a good amount of vitamin A and iron. 
Roasted Chicken And Potatoes With Kale 
This recipe is a delicious and extremely well-balanced classic. Chicken is filled with clean, lean protein, potatoes are a great source of good carbs, and kale is one of the most powerful superfoods on the planet. To put them all together gives you a fantastic meal for any time of the day and it's a great one to support muscle growth, energy, and satiation, especially after a hard workout. 
You can add or remove ingredients as you please to create different flavor variations, but this recipe keeps the process nice and simple. It doesn't require extensive prep and it's a great weekday meal for the whole family. One serving has about 520 calories with 38 grams of protein, and three grams of fiber. 
If the potatoes still leave you with too many carbs for your liking, you can reduce the quantity or omit them entirely! Chicken and kale with some seasoning would still be delicious, or you can throw in some cooked tofu, mushrooms, or just a bunch of additional veggies!