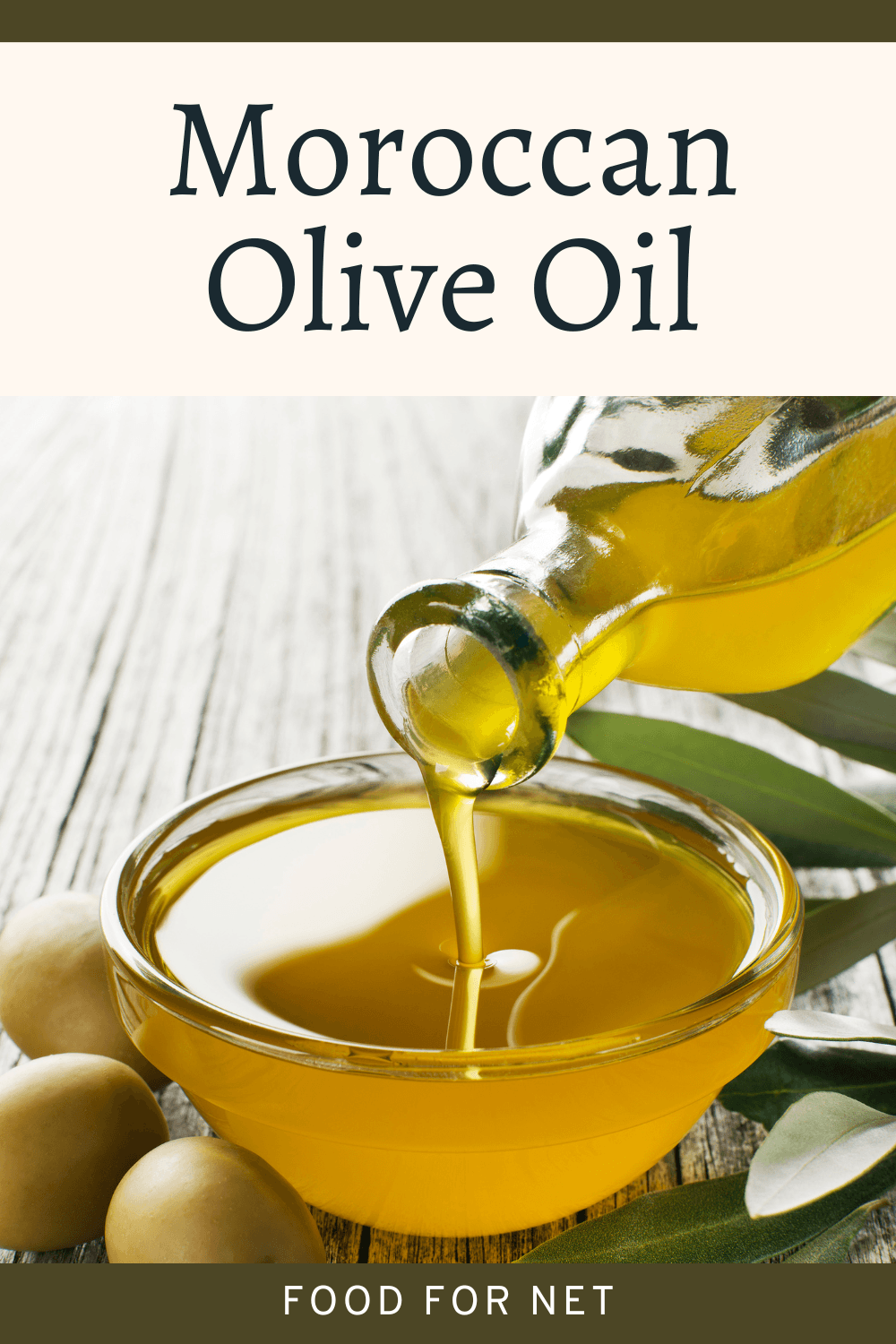 Olive oil has a lot going for it. It's a source of healthy fats, is minimally processed, and is rich in polyphenols. It can also taste amazing, especially if you choose extra virgin olive oil. You can even order it through an olive oil of the month club. But, olive oil isn't all created equal though. There are different types, including Moroccan olive oil.
The idea doesn't need much explaining. Moroccan olive is simply olive oil from Morocco. While Morocco isn't well-known for its olive oil, the country's olive oil industry is rapidly growing in scope and popularity.
The olive oil is special too, as it relies on the picholine marocaine variety of olives. Not only are these olives high in antioxidants, but they also produce a popular type of olive oil, once that's creamy and has a rich flavor. There are also some high quality Moroccan olive oil brands, ones that produce consistently good products.
Best Moroccan Olive Oil Brands
Morocco Gold


Morocco Gold is one of the most famous Moroccan olive oil brands. They focus on extra virgin olive oil that hasn't been filtered or blended. This, plus the olives they rely on, makes the olives particularly rich in polyphenols and low in acidity.
The oil itself relies on picholine marocaine olives. These are always hand picked and then cold pressed before 24 hours have passed. This focus on quality persists throughout the pressing, packaging, and shipping processes.
Morocco Gold even allows customers to order online and will deliver throughout the world. This makes it an easy way to access excellent Moroccan olive oil.
Atlas Olive Oils


Atlas Olive Oils is another well-known brand. The oil is primarily made using the picholine variety of olives, although dahbia and arbequina olives are also used, which both contribute to the final flavor profile.
The company gets its name from the Atlas Mountain in Morocco, which is also where the olives are sourced. Atlas promises to provide a complex cold-pressed olive oil that is ethically and sustainably produced.
Their site provides detailed information about the flavor profile, giving you a sense of what to expect long before you order anything. This is fantastic, as many other countries leave you in the dark.
The oils themselves can be ordered through the company's site. They can be shipped throughout the United States, making them easy to try for yourself.
Mina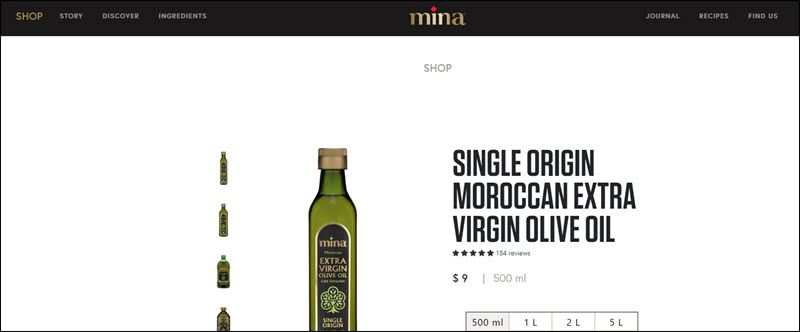 Mina offers extra virgin olive oil as well. The company takes a single origin approach, where all the olives are grown on a single family farm.
Again, the olives are harvested early, then go through cold pressing. This set of processes ensures the best quality olive oil with plenty of flavor. The acidity is kept low too, at less than 0.2%.
This is another company that sells their olive oil online and will ship to the United States. Their online store offers other interesting products as well, including shakshuka sauce, Moroccan chicken tagine, various jars of olive oil, and plenty of Moroccan teas. Why not try a few of these if you're ordering the olive oil anyway?
The company itself started with a woman called Mina, who grew up in Casablanca and started to make homemade harissa. She traveled to Paris in the 1960s and began to focus on French cuisine. From there, she moved to New York, starting a catering business that was eventually taken over in 2010 by her children.
Mira's children started the version of Mira that is seen today, which focuses on a variety of Moroccan products, including olive oil. While the company doesn't exclusively offer olive oil, their emphasis on Moroccan products proves that they are authentic and care about quality.
Olive Oil Season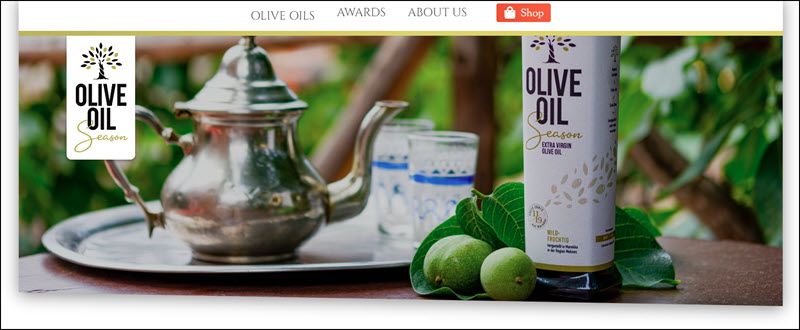 Olive Oil Season is a multi-award winning company, with a strong focus on quality Moroccan olive oil. They provide detailed profiles about the oils they sell, including any awards, chemical analyses, the smoke point, and even the polyphenol levels.
Their oil relies on the picholine marocaine olive variety again and is produced by cold pressing the first harvest of the oil.
However, there are a few unusual features of note. One is that the oil is shipped from Germany rather than from Morocco. Another is that the company generally just sells one season of olive oil at a time and offers no other products. Still, there is plenty of information about the oil and the company behind it, making it a trustworthy choice.
Moroccan Olive Grove


Moroccan Olive Grove is an authentic company with a strong focus on Moroccan heritage. Indeed, the creators aim to honor the culture of Moroccan olive oil, while emphasizing good environmental practices.
A big part of their goal is to offer Moroccan olive oil that is marketed as such. In contrast, many companies relabel Moroccan olive oil when selling it or mix it with other oils. Moroccan Olive Grove is working to rectify that and restore the country's reputation as an olive oil producer.
To do this, Moroccan Olive Grove creates single origin olive oil from farms in Morocco. There are two styles of olive oil to choose from. The first is 'the red', which comes from a farm at the bottom of the Atlas mountains. It promises a dynamic fruit flavor that has subtle notes of bitter and spice.
Then there's 'the blue', which is bright and fruity instead. This oil comes from a farm in North Morocco. It has strong fruit flavors and a little spice to balance it out.
There are different styles as well, including regular olive oil bottles, large tins, and tiny bottles. The little bottles are just 20 ml each, making them perfect when traveling.
Gundry MD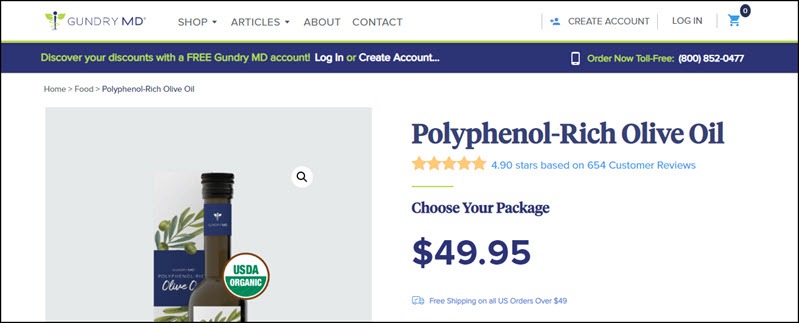 Gundry MD takes a different approach than any other company on this list. The oil is still sourced from Morocco, but this isn't the company's focus at all.
Instead, the olive oil is promoted as being polyphenol rich, with many more polyphenols than most other olive oils. This is achieved by growing the olive oils in a harsh environment – the desert.
Doing so creates a surge of nutrients that boosts the antioxidant content of the olives and hence the olive oil. The extra antioxidants could make this oil much better for you.
The flavor is different than normal too, with more robust and peppery qualities. The flavor difference might mean that you drink the olive oil as a shot, rather than using it in your cooking.
Georgetown Olive Oil Co.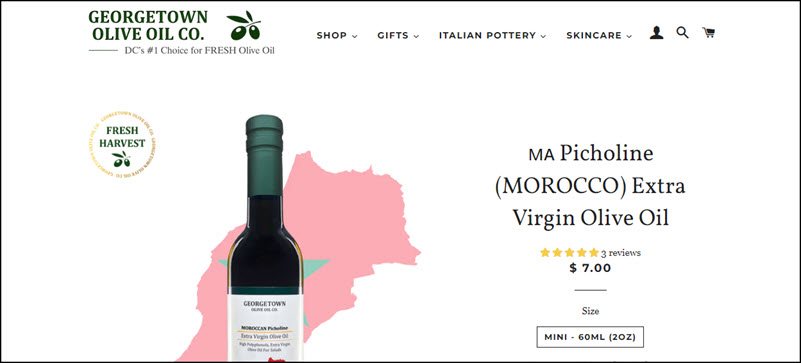 Like the other companies on this list, Georgetown Olive Oil Co. relies heavily on picholine marocaine olives. These give the olive oil a distinctive flavor and creaminess. This is also an extra virgin olive oil, so you can be certain about the quality.
Another cool thing is the sizes. You can order sample bottles, at just 2 fl. oz each, all the way up to extra large 25.4 fl. oz bottles. This helps you to match the bottle size to your needs.
Because the company is located in Georgetown in Washington D.C., it's easy and inexpensive to get the oil shipped throughout the United States. They also sell aged Italian balsamic vinegar, extra virgin olive oil from other countries, and flavored extra virgin olive oil.
Frequently Asked Questions
What Are The Benefits Of Moroccan Olive Oil?
Moroccan olive oil has the same benefits as other types of olive oil. In particular, it's a rich source of monounsaturated fats and antioxidants, could help to decrease inflammation, may improve your heart health, and could promote health in other ways as well.
The oil is even more powerful if you're consuming it instead of saturated fat.
Is Olive Oil From Morocco Better?
Mediterranean countries are much more famous than Morocco for olive oil, but Morocco can easily hold its own. The country's diversity, climate, and culture all combine to create a fantastic environment for producing olive oil.
Morocco also has a strong focus its olive oil industry, which helps maintain quality throughout the processes. Indeed, olive oil production is increasing in Morocco, up to more than 140,000 tons in 2019.
The high antioxidant content of the oil means that Moroccan olive oil may be superior in some ways. But, for the most part, the benefits are the same as olive oil from any other country. The biggest differences come from the flavor of the oil, rather than the health benefits.
Which Country Has The Healthiest Olive Oil?
Greece, Italy, and Spain are the most famous countries for olive oil, but there are plenty of other examples, including American olive oil (particularly from California) and olive oil from Morocco.
But, there's no single answer for which country has the healthiest oil – largely because olive oil quality isn't strongly defined by location. Every country has some amazing products and olive oil companies, along with plenty of low quality ones.
Some products also use a mix of olives from different countries. These still have plenty of benefits, but they're generally less fresh than olive oil from a single country like Morocco.
As a general rule, olive oil from a single location is better than olive oil from a mix of locations. Beyond that, you'll need to focus on the company that produces the oil, their processes, and their reputation.
Is Moroccan Olive Oil Authentic?
Authenticity is a hot topic for olive oil. The problem is that there's a huge demand for olive oil, particularly extra virgin olive oil. But, the oil is expensive to produce and it's hard for customers to tell whether their oil is authentic or not.
Because of this, some companies mess with their olive oil. This may involve alternating it with other types of oil or using refined oil and calling it extra virgin. Many Moroccan companies have a strong focus on quality, which should mean that they're producing authentic products.
However, it's still important to pay attention to the company and any reviews about them, as some companies could still produce inauthentic Moroccan oil.
How Do You Use Moroccan Olive Oil?
Moroccan olive oil can be used just like any other type of olive oil. So, you can drizzle it over salads, use it to make a salad dressing, include it in a recipe or even pan fry with it.
You can also use the oil to make other products, like olive oil mayo or olive oil butter.