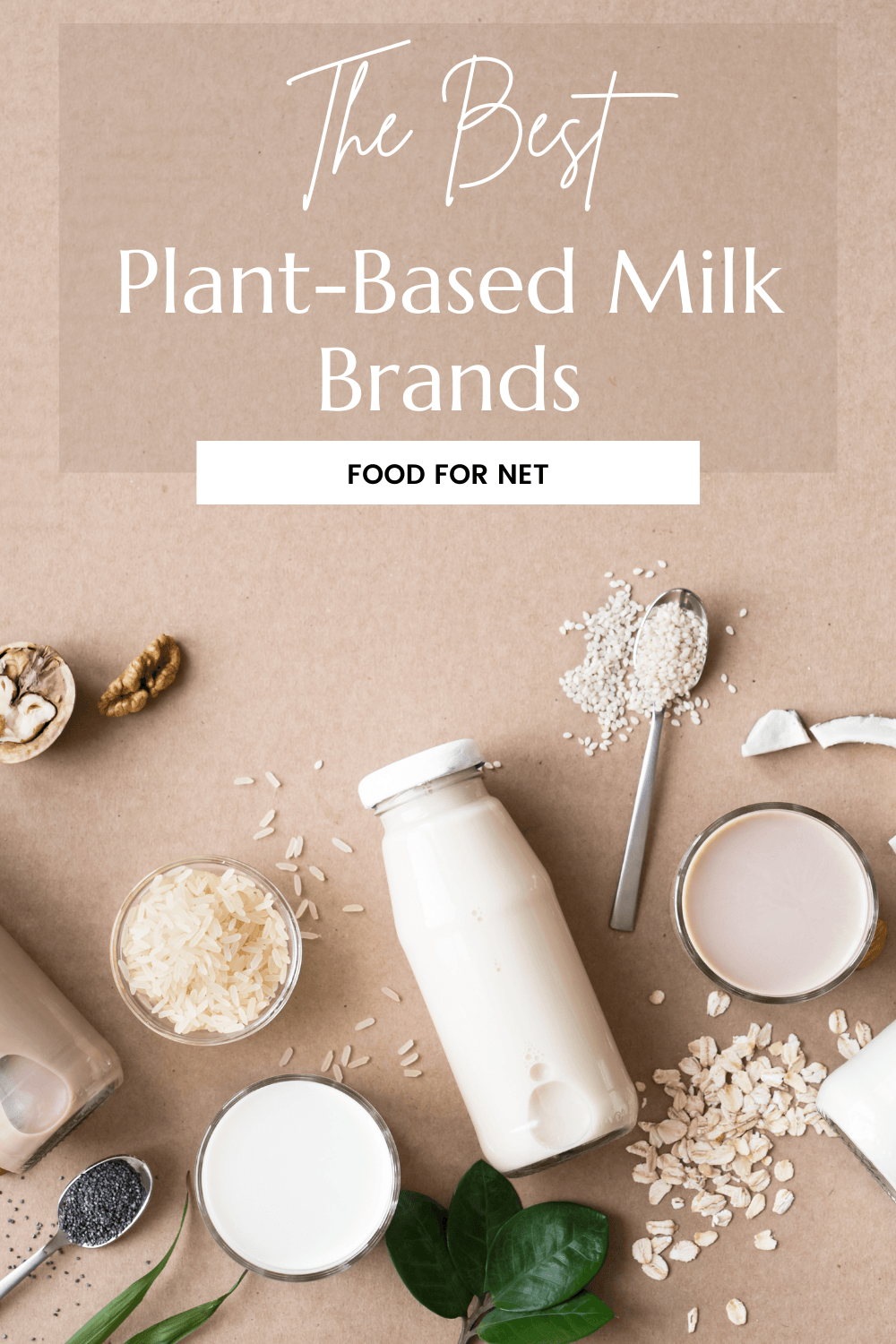 For generations, we've been told that regular cow's milk is an important part of a healthy diet, especially for kids with developing bones. Many have followed this without question for a long time, but more recent research suggests the grocery store cow's milk we all know and love may not be quite as good as they say.
Straight from a healthy cow and left untouched, milk does contain plenty of nutrients and healthy fats that are great for you and your bones. However, the milk you find at your local grocery store has, unfortunately, often been heavily processed and it's common to feed the source cows growth hormones and other undesirable diets.
There are also other issues like allergies, lactose intolerance, and those who don't want to consume animal byproducts at all. The good news is that there are plenty of plant-based milk options that are just as good if not better, in both nutrient content and function.
Milk is so often used for things other than straight drinking. It's in plenty of baking recipes and it's a common smoothie base. The right milk substitute can be used for all of these things as well.
The Best Options For Plant-Based Milk
1. Silk Soy Milk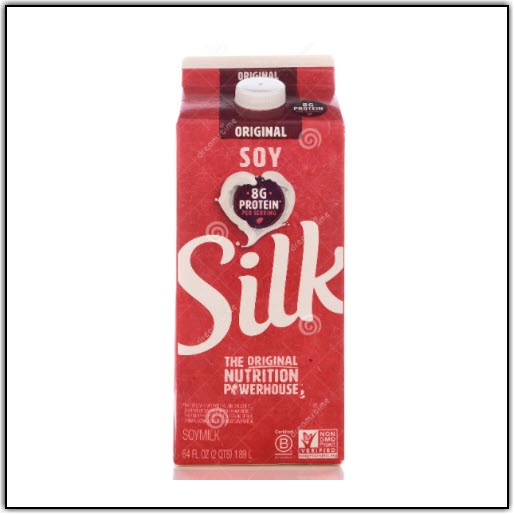 In terms of nutrition, soy milk is pretty close to actual milk and is very high in protein. Silk is the original and was the first brand of soy milk to hit the wider market. They use whole-harvested soybeans that are grown in both the United States and Canada and the result is rich and creamy – perhaps even more so than traditional milk.
It contains eight grams of protein per serving while also being low in saturated fat and high in calcium. It's verified non-GMO and free from gluten, dairy, carrageenan, cholesterol, and artificial flavoring and colors. It also has other nutrients like vitamin D and A, iron, magnesium, B12, and more.
If you're worried soy can't replace milk, Silk has plenty of inspiring recipes right on their website. From spicy chai tea to creamy alfredo sauce and delicious chocolate chip cookies, Silk's soy milk can do it all. You can also just drink a straight glass if you like the taste of soy!
2. Malk Oat Milk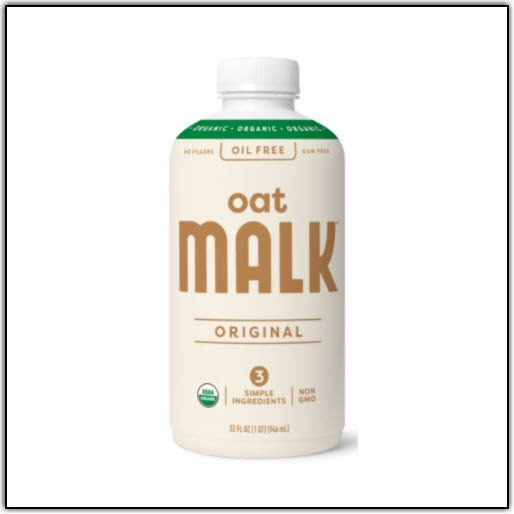 Oat milk is a milk substitute that is slowly growing in popularity. Oat milk is made by blending oats with water to create a creamy, tasty, healthy milk that contains no dairy. It's high in fiber and has a delicious, oaty taste reminiscent of your favorite oatmeal.
Malk's oat milk is certified organic and also contains vitamins like potassium, iron, and calcium while being free from gluten, dairy, and cholesterol. In fact, it's made from only three ingredients – oats, water, and Himalayan salt. Their vanilla version adds vanilla extract and natural vanilla flavoring, and nothing more. They are so transparent about their process and proud of their bare-bones ingredients that when they changed the formula just a little they posted an FAQ about it on their website.
They also listened to their customers who wanted the vanilla flavoring to be stronger, so they found a way to add more natural flavor without compromising their commitment to quality. These are just a few of the things that make Malk a company you can trust to deliver premium, healthy products.
3. So Delicious Coconut Milk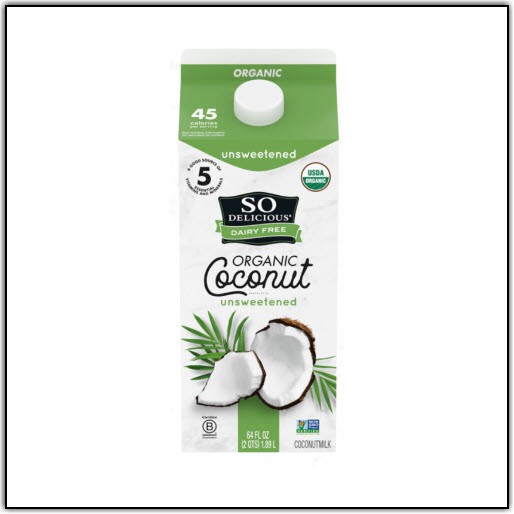 Coconut milk is another interesting option, especially if you love the flavor of coconut. When used in baking or added to a flavorful smoothie, the coconut taste is quite diluted and often unnoticeable, but it's there if you drink the milk straight, which many enjoy doing. Its texture and consistency are close to that of real milk.
It's also a great option if you have any sort of tree nut allergy, which would render many plant-based milk options useless for you. It's squeezed from the white flesh of a coconut and mixed with water until the right balance is achieved. While it's low in protein compared to other milk, it's often fortified with other nutrients. So Delicious Coconut Milk contains plenty, including vitamin D, A, and B12, calcium, magnesium, zinc, and selenium.
When it comes to coconut milk, they have many types to choose from. There's the original, an unsweetened version, and a vanilla version, all of which also have shelf-stable options. They also have sugar-free coconut milk and a coconut milk-based holiday nog drink. They also have some yogurt and cheese alternatives as well as a selection of coconut, soy, oat, and nut-based frozen desserts.
4. Silk Original Almond Milk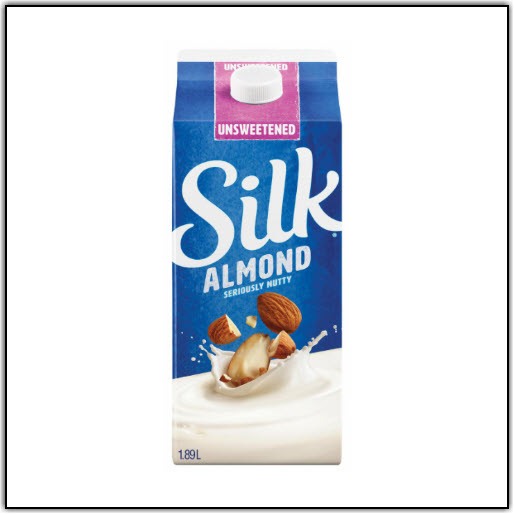 If soy isn't your thing, the experts over at Silk have also created delicious almond milk. Almond milk is among the most popular of milk alternatives, due to its high nutrient content but also its amazing and versatile flavor. Many love to drink almond milk on its own to enjoy the fresh, nutty flavor.
It also offers a strong dose of vitamin E at 150mcg along with other nutrients like vitamin A and D, calcium, iron, potassium, and magnesium. It's also entirely free from dairy, gluten, cholesterol, saturated fat, and artificial colors and flavors.
Its smooth and creamy texture comes from the addition of almond butter to the formula, which adds a dose of protein. This is also what makes it a common go-to for smoothies. Not only does it offer a smooth texture but the fresh, subtly nutty flavor goes great with most smoothie options, whether you're doing something sweet and fruity or green and hearty.
5. Rice Dream Rice Milk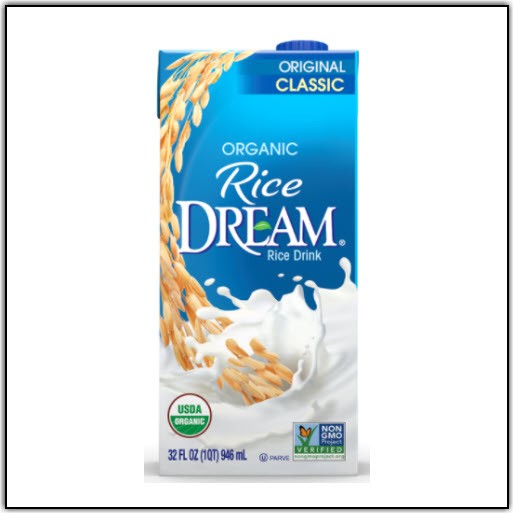 Rice milk is another great option for those with a nut allergy. It's made by boiling either white or brown rice. Once boiled, it's pressed through a mill and strained into a liquid. On its own, it has one of the lowest nutrient profiles, but it's often fortified with plenty of great nutrients to make up for that.
It's also worth noting that although rice milk has a high environmental impact compared to other milk alternatives, it still has less than half the impact of dairy milk!
Rice Dream Rice Milk is made from brown rice and it has a light and refreshing flavor with just a touch of sweetness. It's low in fat and is a satisfying addition to anything from cereal or smoothies or tastes great as a nice refreshing beverage on its own. It's a little lower in sodium than many other brands and contains calcium vitamin D, iron, and potassium with zero trans or saturated fat. To top it off, it's all certified organic, gluten-free, and verified non-GMO.
The Pros and Cons of Dairy Milk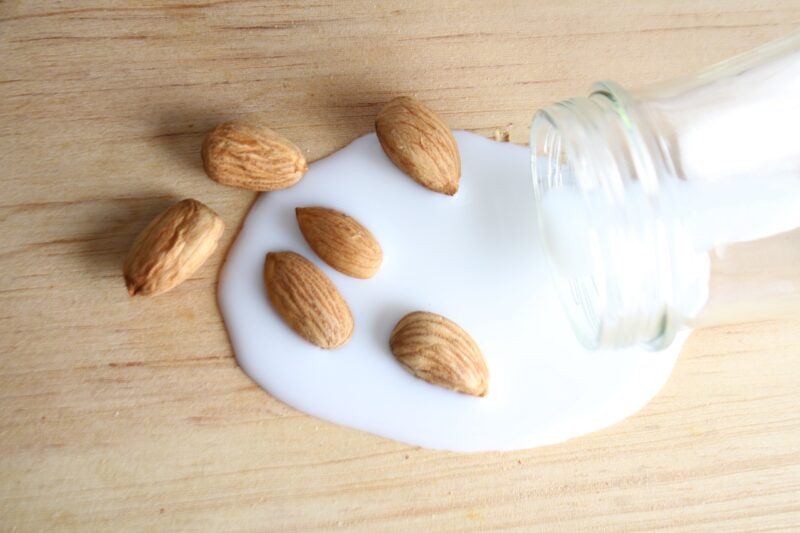 Cow's milk is so prevalent in society that you may be on the fence about whether or not you should be drinking it at all. The truth is, it's not all bad, but it's not all good either. Keep reading for some more in-depth information that'll help you make the decision for yourself.
Pros
We'll start with the good. Dairy milk does have plenty of nutrients, including folate, magnesium, potassium, vitamin A and B12, zinc, protein, and of course, high levels of calcium. These are good things for everyone to have, especially young and growing children and their bone development.
The potassium in milk is particularly good for lowering blood pressure and the HDL (good cholesterol) can help your cholesterol levels stay balanced. It's also worth noting that properly grass-fed and pastured cows produce milk with higher levels of omega-3 fatty acids which are incredibly good for you. This requires you to do some research and buy from a farm that treats the cows right.
Cons
The downsides, however, sometimes outweigh any benefits, especially since the nutrients in milk can be found elsewhere in your diet.
For starters, cow's milk can be bad for your skin. It may cause excessive acne in teenagers and can even trigger adult acne at times. Several studies have been done on this subject which have linked these effects to the influence the milk can have on certain hormones such as insulin.
It's also been to the worsening of eczema and triggering rosacea in some adults. These effects aren't terribly common, but it's a consideration if you already struggle with these conditions.
Milk can also cause serious allergic reactions if you have an allergy. This includes difficulty breathing and anaphylaxis. Children can grow out of a milk allergy if they have one, but on the flip side, adults can develop one! So, even if you have no known milk allergy, you may end up with one and the uncomfortable and sometimes dangerous symptoms may start coming up suddenly.
Excessive milk consumption has also been linked to prostate cancer in men and ovarian cancer in women. There's also lactose intolerance to consider, which a very high percentage of people suffer from to some degree.
While the nutrients in milk are great for health and development, there are many risks and negative effects that dairy milk can have. It's for this reason that many opt to avoid regular milk in favor of other sources of its nutrients. Thankfully, the plant-based milk market is extensive and gives you plenty of options for making smoothies or turning to other popular uses for milk!