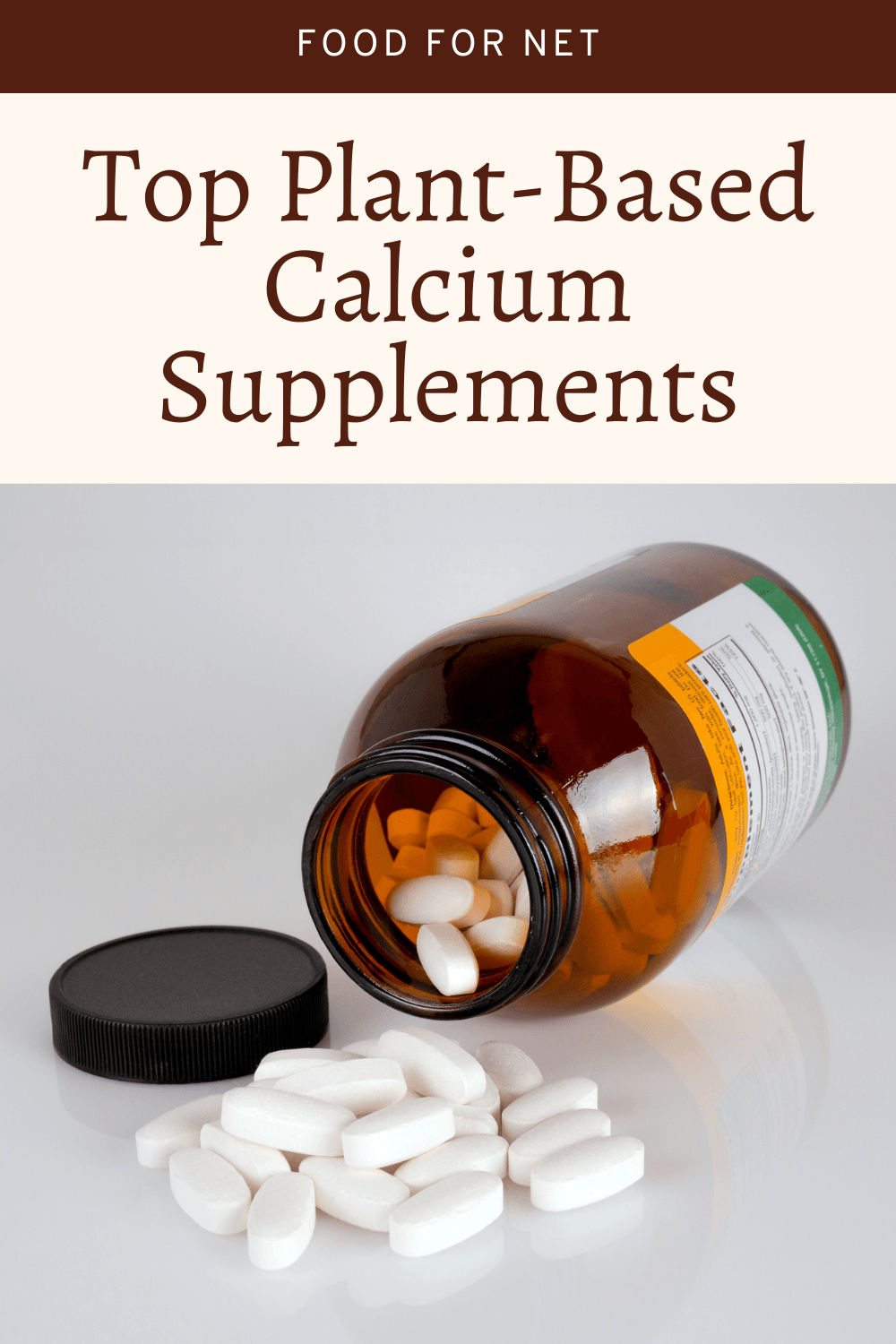 Calcium is widely known and respected as one of the most important factors of bone development, especially in young people, and the overall health and strength of your bones. It also contributes to the prevention of blood clotting, regulating your heart's rhythm, nerve function, helping your muscles contract, and more.
Calcium is a nutrient that your body doesn't make on its own, so you must get it from other sources. Unfortunately for some, the most common and popular source of calcium is dairy products like milk, cheese, and yogurt. This is a problem for vegans and vegetarians as well as people with any sort of dairy sensitivity or intolerance. Some sensitivities are milder than others, but even if the consequence is mild discomfort and not life-threatening, it's unpleasant and not ideal.
Thankfully, there are other ways to ensure you get an adequate amount of calcium regularly, you may just have to be a little more deliberate about it. Plant-based calcium supplements are a good place to start. They'll make sure you get a certain amount every day without question.
The Best Plant-Based Calcium Supplement Brands
1. Plant Fusion Plant-Based Calcium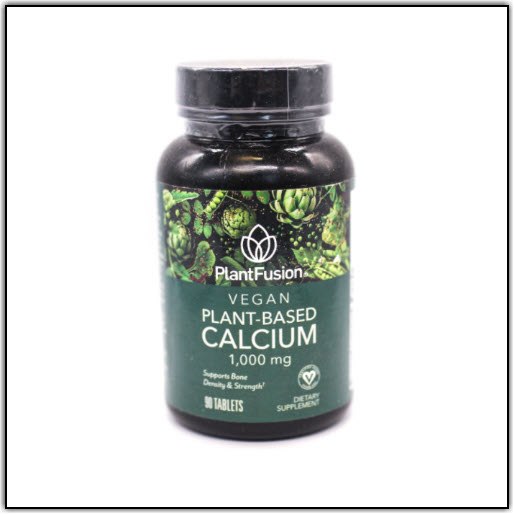 Plant Fusion's Plant-Based Calcium is formulated to support bone strength and density in a healthy, natural, and vegan way. The calcium in this supplement is sourced primarily from red algae, which is not easy to come by in whole food form. Plant Fusion has done the sourcing for you, providing a source of calcium that also offers 72 other trace minerals that also contribute to healthy bones.
Not only do these trace minerals all offer their own health benefits but they also serve to make the calcium itself more absorbable by the body. In addition to being vegan, the supplement is gluten-free, non-GMO, and kosher.
If you like the way they do their calcium, they also have a range of other powerful, plant-based supplements like protein, meal replacements, collagen, immune support, and more. They also have a blog on their website that is rich with information on the benefits of certain ingredients, how to live healthier, the benefits of plant-based, and so much more! It's an amazing resource for those wanting to dive in and improve their health overall.
2. Garden of Life Raw Calcium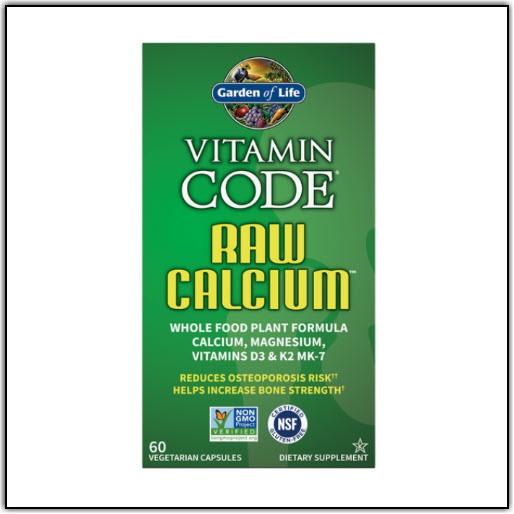 Garden of Life Raw Calcium is made to strengthen bones and reduce the risk of osteoporosis. Like many of their products, this supplement is made with naturally grown, whole foods that include many fruits and vegetables. Because the ingredients are raw, they come with their additional probiotics and enzymes in tow, giving you even more nutrients and health benefits!
Even the capsules themselves are vegan and plant-based, with no artificial preservatives, binders, or fillers.
In addition to being vegan, this supplement is certified gluten-free and kosher, making it a versatile option available to many. This one is also very easy to take and it's perfect for those who don't like taking pills! You can open the capsules, empty the contents into water or juice and consume them that way. It is recommended that you take the supplement with meals to achieve optimal results and reduce the chance of side effects.
3. Naturelo Bone Strength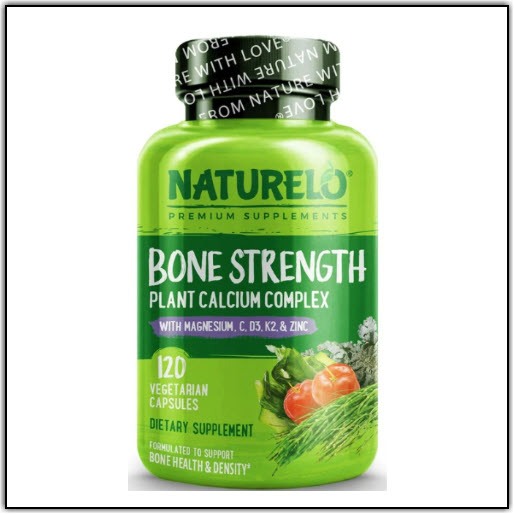 Naturelo Bone Strength is packed with plant-based nutrients that culminate in a complete formula of 10 vitamins and minerals working together to support healthy bones. This formula has calcium at the forefront with magnesium, vitamins D, C, K2, zinc, magnesium, potassium, manganese, boron, and silica coming together to help your body better absorb the calcium and maintain bone density.
This supplement is about as natural, healthy, and versatile as they come, boasting vegan and non-GMO certifications. It's also free from gluten, soy, dairy, eggs, nuts, coloring, preservatives, and flavoring.
It offers 600mg of calcium which is about 46% of the required daily intake, making it much easier to reach and maintain the amount of calcium that you need for continued bone strength and overall good health.
4. Deva Nutrition Vegan Calcium-Magnesium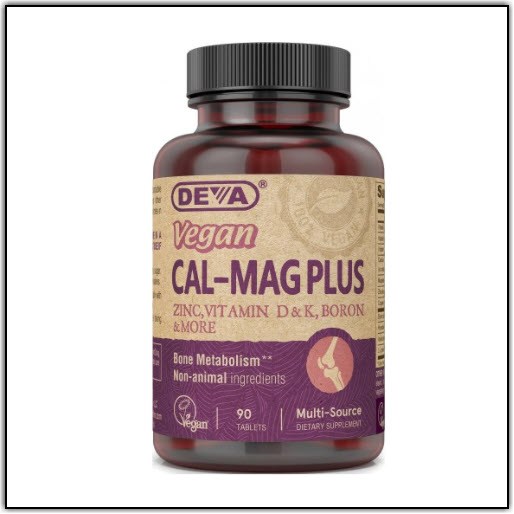 The Deva Nutrition Vegan Calcium Magnesium supplement provides a wide range of essential and beneficial nutrients to help maintain the normal structure and proper development of bones. Not only is this one of the most complete formulas available, but it's entirely vegan and plant-based. It's even registered by the Vegan Society, the non-profit that invented the word "vegan" to begin with.
It offers a strong dose of calcium at 1,000 mg as well as a healthy amount of other nutrients like magnesium, vitamin D, copper, vitamin C, boron, and more. It's natural and free from common allergens and sensitivity triggers like gluten, wheat, yeast, soy, dairy, eggs, and it's free from sugar.
If you like what you see here, Deva has a long list of other supplements, including things like glucosamine, digestive enzymes, colon assistance, probiotics, and more. They also have a variety of oils and herbs for you to complete your health and nutrient-boosting collection.
Lastly, they are just as passionate about social justice as they are about health. They've partnered with Green America, which is a non-profit organization committed to eco-friendly practices, networking of like-minded people and businesses, and the support of local farms, fair trade, and cruelty-free practices.
5. New Chapter Bone Strength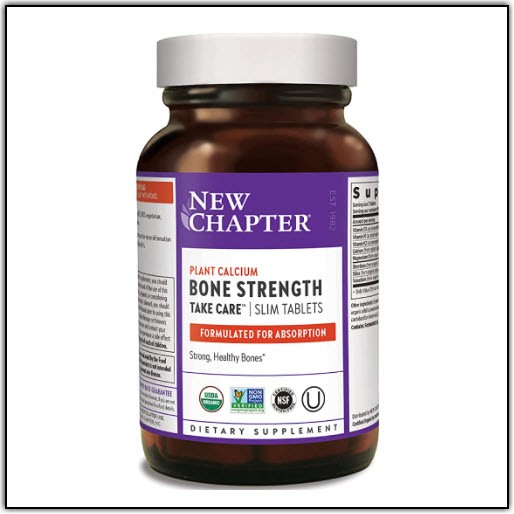 New Chapter Bone Strength is designed to promote and support bone and joint health while also supporting the heart and reducing the risk of osteoporosis. The formula is optimized for maximum absorption and includes the key vitamins K2 and D3. They've also made an effort to make their supplement easier to take in the form of a version with smaller pills. It's the exact same supplement, but smaller, for those that don't like swallowing regular-sized tablets.
The ingredients used here are wild-crafted and all the way from Iceland and always sustainably harvested, where the result is a supplement with a strong 905 mg of calcium and 70+ additional trace minerals found in the carefully sourced red algae from the Iceland coast. They take great care to harvest responsibly, leaving the young plants to grow and thrive and preserve the natural ecosystem of the water and the area.
This calcium supplement is widely recognized by many as one of the absolute best on the market, proven by the many awards and accolades it's earned from various establishments.
Vegan Sources of Calcium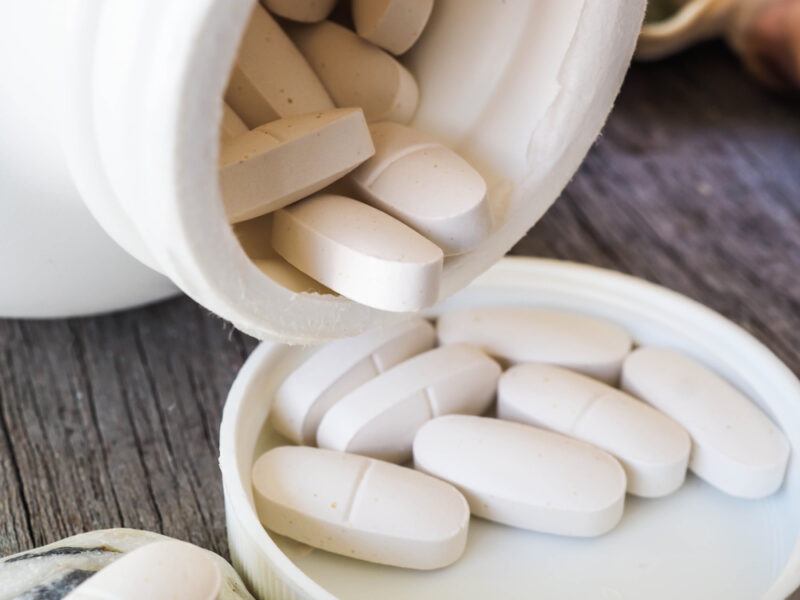 While supplementation is a great way to get a consistent amount of calcium every day, you can't rely only on the supplement. It's a base, and you still need to consume some through your diet. Being vegan might leave out some options, but it doesn't have to be a struggle! Take note of these foods high in calcium, and do your best to work them into your meals regularly:
Dark Leafy Greens
There are many different kinds of dark and leafy greens, with the most common and popular being spinach and kale. Known as superfoods around the world, these are some of the healthiest things you can consume. Just two cups of kale offer about 66 percent of your daily calcium requirement. Kale leaves can be cooked and added to veggies, stews, and much more, they can be eaten raw in a salad, or even blended into a smoothie.
Chia Seeds
Also high in protein when you consider their relative size, chia seeds have about 18 percent of your daily calcium intake along with lots of fiber and omegas. They're easy to add to many things – toss a few in your salad, top your smoothies, add them to avocado toast, or top your plant-based yogurt parfait. Chia pudding is also a popular and versatile treat that's easy to make at home.
Oranges
This may come as a surprise considering oranges are often praised for their vitamin C. It's absolutely true that they're high in vitamin C and are a great source of that vitamin, but they're high in calcium, too! One cup of orange or tangerine slices offers about 10 percent of your daily calcium intake, along with some fiber and potassium to boot.
Almonds
Nuts in general are a wonderful resource for vegans as they provide plenty of nutrients and plenty of protein. Almonds in particular are among the highest in protein and healthy fats – but they also have about 10 percent of your daily calcium in just an ounce of nuts.
Some almond milk products are also calcium-fortified, which is another option if you're making smoothies or enjoying some healthy cereal. You can also consume almonds in the form of almond butter if you're not a fan of snacking on straight nuts. Almond butter is also a nice addition to smoothies, or you can spread it on toast, use it in a sandwich, dip fruits in it – and much more!